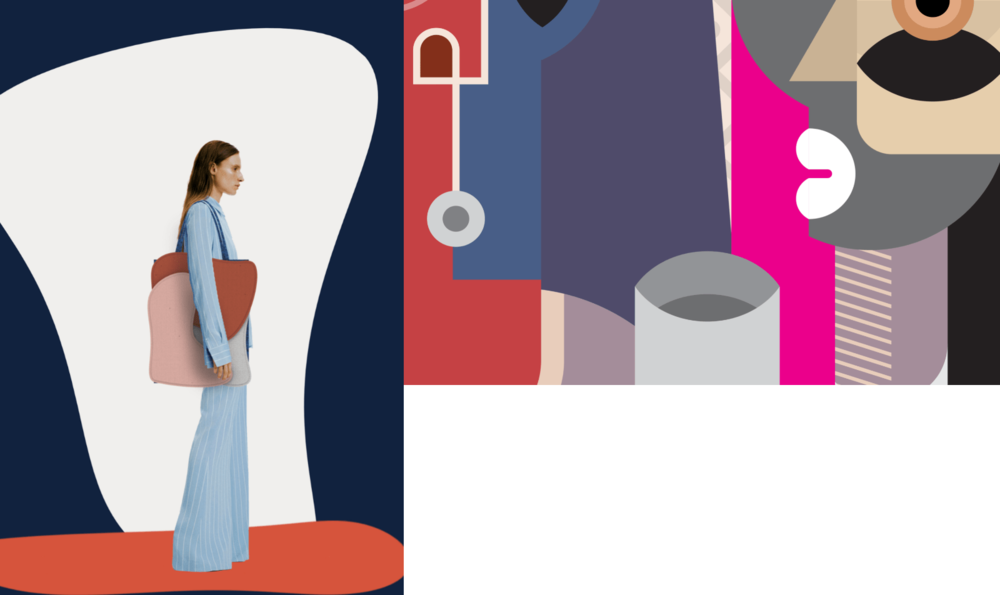 IED Italia Open Days Undergraduate Courses
IED Italia and Accademia Aldo Galli Open Days Undergraudate Courses - November 21th to December 3th
Have you already figured out what your passion is and do you want to make it a profession?
It is time to take some time for yourself finding your way, pampering your uniqueness and turning your passions into a profession.
The best way to do this, no matter your age or goal, is to attend IED Open Days dedicated to Undergraduate and Post Diploma Courses.
IED and Accademia Aldo Galli Como organize the first open day of the year for those interested in the three-year and post-diploma courses.
To enable you to participate in, we have organized a calendar of online appointments - from 21 to 25 November - and face-to-face - from 26 November to 3 December - during which you can deepen the paths of your interest, explore in depth the possibilities offered by IED network and interact with teachers, students and alumni.
IED is much more than a school, we are a laboratory that believes in the culture of the project: we know what it means to take an idea forward and see it realised.

And every good idea needs to be oriented in the best possible way to succeed.

We are waiting for you, choose the course that best suits you and register using the form you will find below.
UNDERGRADUATES COURSES ON LINE PRESENTATIONS
On Line Area Presentations
Presentation of Undergraduate Courses held in English - 21st of November 14:00
Visual Arts Area Undergraduate Courses Presentation - 22nd of November 18:00
Fashion Area Undergraduate Courses Presentation - 23rd of November 18:00
Comunication Area Undergraduate Courses Presentation - 24th of November 18:00
Designa Area Undergraduate Courses Presentation - 25th of November 18:00

ONLINE WORKSHOP IN ENGLISH
21st of November

Social Media Content Strategy - 11:30-13:00
Communication Strategy Techniques - 15:00 - 16:30

22nd of November
Fashion Styling Moodboard - 11:30-13:00
Strategic Design Thinking - 13:30-15:00
23rd of November
Fashion Drawing Techniques - 11:30-13:00
24th of November
DYI Jewelry Making - 11:30- 13:00
Unfold your Vision - 13:30-15:00
25th of Novembre
Graphic Design is everywhere - 13:30-15:00
IN PRESENCE ACTIVITIES
We look forward to seeing you at the venue!
You will be able to visit the premises, meet the coordinators and lecturers and find out which course is right for you through a practical workshop.
The workshops have limited places. Choose the area you are interested in and register to participate in the activity.
26th of November
Orientation Day Fashion 10:00-13:00 / 14:30-17:30
Orientation Day Communication 9:30 / 12:30
Orientation Day Visual Arts 10:00-13:00
Orientation Day Design 10:00-13:00
ON LINE PRESENTATIONS
On line area Presentations
Undergraduate Courses Presentation in English language - 21st of November 14:00
Visual Arts Area Undergraduate Courses Presentation - 22nd of November 18:00
Fashion Area Undergraduate Courses Presentation - 23rd of November 18:00
Comunication Area Undergraduate Courses Presentation - 24th of November 18:00
Designa Area Undergraduate Courses Presentation - 25th of November 18:00
IN PRESENCE ACTIVITIES
3rd of December
VISUAL ARTS SCHOOL
Visual Arts School Presentation - 10.00 - 11.00
Graphic Design - 11.00 - 13.30
Illustrazione e Animazione - 11.00 - 13.30
Fotografia - 11.00 - 13.30
Video Design and Filmmaking - 11.00 - 13.30
Sound Design - 11.00 - 13.30
CG Animation - 11.00 - 13.30
Media Design - 11.00 - 13.30
DESIGN SCHOOL
Design School Presentation - 10.00 - 11.00
Interior Design ITA/ENG - 11.00 - 13.30
Product Design - 11.00 - 13.30
FASHION SCHOOL
Fashion School Presentation - 10.00 - 11.00
Fashion Design - 11.00 - 13.30
Fashion Stylist and Editor - 11.00 - 13.30
Design del Gioiello - 11.00-13.30
COMMUNICATION SCHOOL
Communication School Presentation - 10.00 - 11.00
Design della Comunicazione - 11.00 - 13.30
On Line Area Presentations
Undergraduate Courses Presentation in English language - 21st of November 14:00
Visual Arts Area Undergraduate Courses Presentation - 22nd of November 18:00
Fashion Area Undergraduate Courses Presentation - 23rd of November 18:00
Comunication Area Undergraduate Courses Presentation - 24th of November 18:00
Designa Area Undergraduate Courses Presentation - 25th of November 18:00

21st of November
Social Media Content Strategy - 11:30- 13:00
IN PRESENCE ACTIVITIES
3rd of December
Comunicazione Pubblicitaria - 10:00 - 13:00
Fashion Design - 10:00 - 13:00
Interior Design - 10:00 - 13:00
ON LINE PRESENTATIONS
On Line Area Presentations
Undergraduate Courses Presentation in English language - 21st of November 14:00
Visual Arts Area Undergraduate Courses Presentation - 22nd of November 18:00
Fashion Area Undergraduate Courses Presentation - 23rd of November 18:00
Comunication Area Undergraduate Courses Presentation - 24th of November 18:00
Designa Area Undergraduate Courses Presentation - 25th of November 18:00
23rd of November
Transportation Design Sketching (in English language) - 14:00 - 15:30
24th of November
Transportation Dresign Sketching (in italiano) -15:00 - 16:30
ONLINE PRESENTATIONS
On Line Area Presentations
Undergraduate Courses Presentation in English language - 21st of November 14:00
Visual Arts Area Undergraduate Courses Presentation - 22nd of November 18:00
Fashion Area Undergraduate Courses Presentation - 23rd of November 18:00
Comunication Area Undergraduate Courses Presentation - 24th of November 18:00
Designa Area Undergraduate Courses Presentation - 25th of November 18:00
ONLINE PRESENTATIONS
On Line Area Presentations
Undergraduate Courses Presentation in English language - 21st of November 14:00
Visual Arts Area Undergraduate Courses Presentation - 22nd of November 18:00
Fashion Area Undergraduate Courses Presentation - 23rd of November 18:00
Comunication Area Undergraduate Courses Presentation - 24th of November 18:00
Design Area Undergraduate Courses Presentation - 25th of November 18:00
22nd of November
Accademia Aldo Galli Courses Presentations - 17:30 - 18:30
IN PRESENCE ACTIVITIES
30th of November
Pittura e Linguaggi Visivi - 14.30-17:30
Fashion Textile Design - 14.30-17.30
Restauro - 14.30-17.30