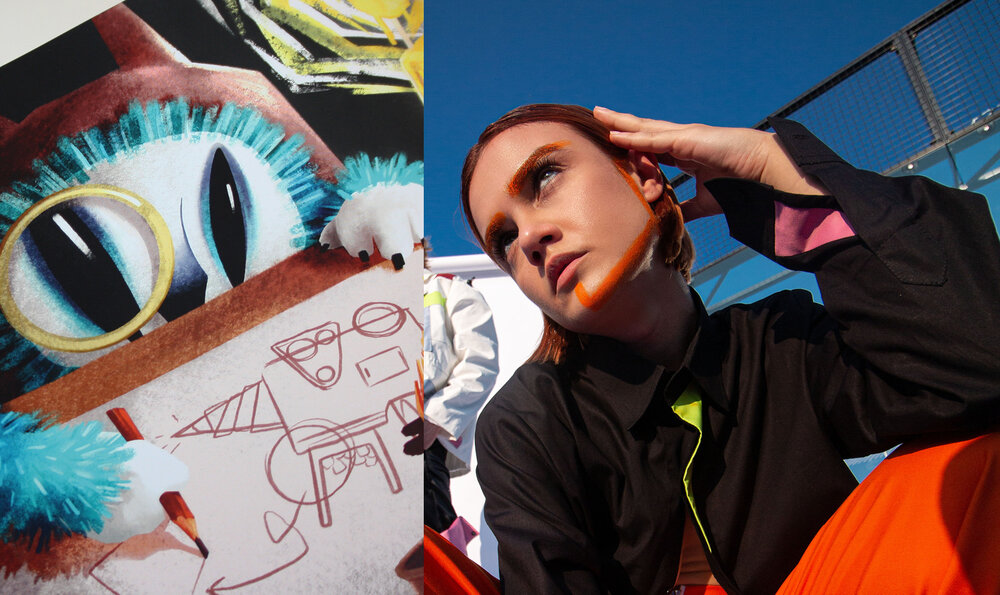 Open Days Undergraduate Courses
IED Italia Open Days Undergraudate from July 11th to 15th
IED Italia Open Days Undergraudate from July 11th to 15th
From July 11th to 15th, IED and Accademia Galli present the Open Days dedicated to the Undergraduates and Post-Diploma courses of Milan, Cagliari, Florence, Rome, Turin and Accademia Galli in Como.
A whole week of online appointments to discover all the educational paths in the areas of Design, Fashion, Visual Arts, Communication and Restoration. The week's events include:
- the online presentations of IED's Undergraduates and Post-Diploma courses courses and Accademia Aldo di Galli in Como;
- online presentation of the Semester & Academic Year courses
During the events the participants will delve into the course of interest thanks to live presentations, will explore the possibilities offered by the IED network and will have the opportunity to interact with teachers, students and alumni.
Once you have registered in the Open Day, using the form below, you will receive an email with instructions on how to take part in the activities that interest you and to explore all the other events.
JULY 12TH - ONLINE
Visual Arts Undergraduate Courses - in english
Design Undergraduate Courses - in english
Fashion Undergraduate courses - in english
Semester & Academic Year courses – in english
Design della Comunicazione – course held in italian
JULY 13TH
Visual Arts Undergraduate Courses - in english
Design Undergraduate Courses - in english
Design Undergraduate Courses - in italian
Courses held in Italian: Fotografia, Video Design, CG Animation & Illustrazione e Animazione
JULY 11TH - ONLINE
Interior Design - in english
Product Design - in italian
Interior Design - in italian
JULY 12TH - ONLINE
Design della Comunicazione - in italian
Fotografia - in italian
Graphic Design - Motion Graphic - in italian


JULY 13TH - ONLINE
Video Design and Filmmaking - in italian
JULY 14TH - ONLINE
Design del Gioiello - in italian
Fashion Design - in italian
Fashion Stylist and Editor - in italian
Media Design - in italian
CG Animation - in italian
Illustrazione e Animazione - in italian
Sound Design - in italian
JULY 11TH - ONLINE
Interior Design - in italian
Interior and Furniture Design – in english
JULY 12TH - ONLINE
Fashion Design - in italian
Fashion Marketing - in italian
JULY 13TH - ONLINE
Comunicazione Pubblicitaria - in italian
JULY 11TH - ONLINE
Fotografia – in italian
Graphic Design – in italian
Illustrazione – in italian
JULY 12TH - ONLINE
Design della Comunicazione – in italian
Interior Design – in italian
Product Design – in italian
JULY 13TH - ONLINE
Fashion Design – in italian
Design del Gioiello e Accessori – in italian
JULY 15TH - ONLINE
Transportation Design – in english
Transportation Design – in italian
On-site presentations & Workshops:
July 14th, Viale Trento, 39 Cagliari:
JULY 11TH - ONLINE
Undergraduate courses offer
On-site visits:
Via Francesco Petrarca, 9