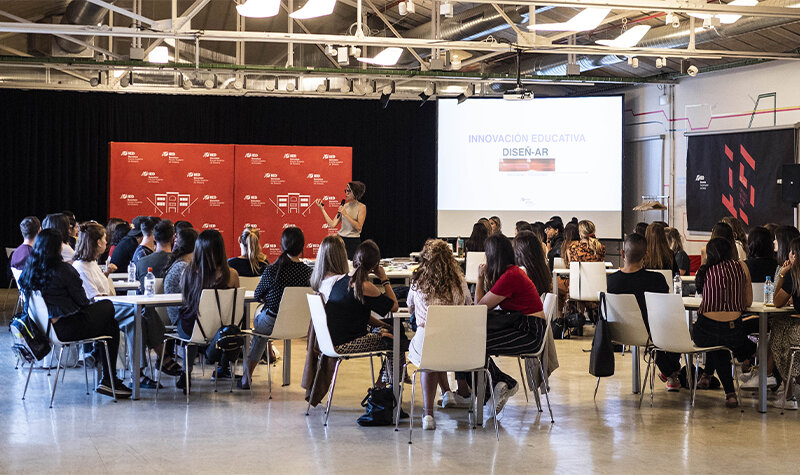 Scholarships, grants and fees
The IED in Spain organises annually, a scholarship competition that is aimed at all people of any nationality wanting to develop their professional career in the areas of Design, Fashion, Visual Communication or Management and Design Strategies.
A scholarship is offered for each course: Bachelor's Degree in Higher Artistic Education in Design, BA (Hons), IED Diploma, Certificate of Higher Education, Master's and Postgraduate Degree.
The recipients benefit from a scholarship worth up to 50% of the course fee.
The IED offers candidates a number of grants to facilitate access to design education. Candidates wanting to study at the IED will therefore be able to benefit from discounts in the following cases:
Early Payment
Large Family
Single-parent Family
Disability
Relatives of students and alumni
IED alumni
Application deadline: during the time period corresponding to the completion of enrolment. Your Academic Advisor will inform you of all the documentation you need to provide.
Income brackets apply for Bachelor Degrees in Higher Artistic Education in Design, Diplomas, BA (Hons) Westminster and Certificates of Higher Education.
The income bracket is a special rate for family incomes whose general taxable base is less than €35,000 (bracket 1) or between €35,001 and €45,000 (bracket 2). In the case of Certificates of Higher Education, a single bracket is offered for incomes below €45,000. The income bracket is a fixed amount and not a percentage reduction of the course fee amount.
It will be offered to all first-year students. Beneficiaries will be able to maintain the conditions throughout their course provided they present documentation accrediting their status. This grant is currently only available for Spanish students.
The IED has an insurance policy for its students that ensures the continuity of their studies in cases of supervening disabilities described in the policy.
You can request all the information from your Academic Advisor.
The IED has the following financing possibilities for its students:
Banco Santander: IED has an agreement with Banco Santander to finance its programmes. The conditions can be consulted in detail at this link.

Prodinamia: IED offers a financing service to its students through Prodinamia, a company that specialise in these type of loans. Prodinamia works with various financial institutions to seek the best solution for each student and in the case of IED, and there is also the possibility of facilitating this procedure at no cost to the student. Prodinamia takes care of each and every one of the steps until the signing of the loan.
You can request all the information from your Academic Advisor.
U.S Veterans
The is registered with the US Department of Veterans Affairs as an accredited foreign school, thereby making it a participant in the GI Bill and Post-9/11 GI Bill educational assistance programmes.
Eligible US veterans may cover a portion of their tuition fees and living costs when applying for this benefit.
General conditions and notable points:
The Post-9/11 GI Bill provides up to 36 months of educational benefits for approved programmes.
The following payments are also included:

Monthly housing allowance. Annual allowance for books and supplies.
One-time rural benefit payment. Click here to view the current Post-9/11 GI Bill payment rates.
Information about GI Bill benefits can be found on the US Department of Veterans Affairs website by contacting its financial aid office.
FIDERH - Préstamos para estudiantes mexicanos
Any Mexican national candidates wanting to study at the IED can access information about the requirements for obtaining a loan at this link or by writing to the following email address: gobmx@funcionpublica.gob.mx.
IED BARCELONA
IED MADRID
IED BILBAO