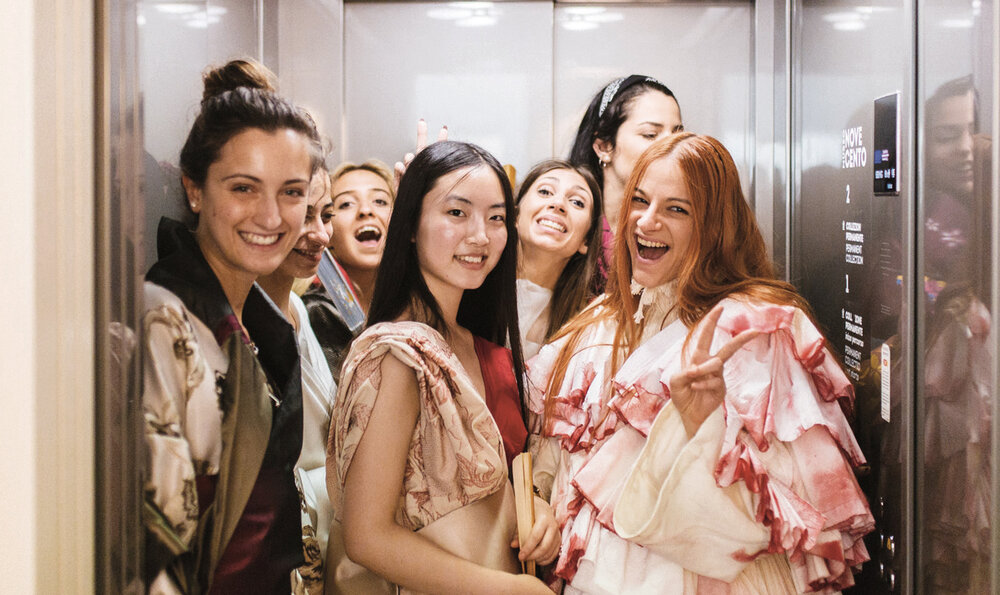 Students
Welcome to the section dedicated to services provided for prospective IED students, for those who are already IED students and for the many of you who are no longer IED students, but which are nevertheless part of our community.
Find out about services for prospective IED students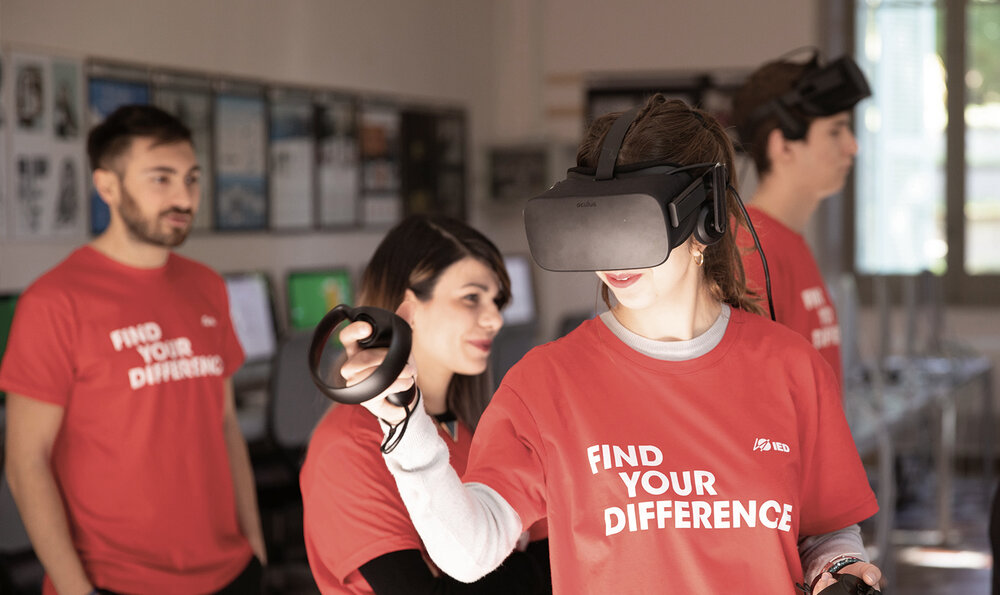 Orientation
In order to assist you in choosing the course that best suits your skills and needs, at IED we arrange numerous opportunities throughout the year that allow you to visit the facilities, meet the staff or put yourself to the test via targeted workshops created specifically for the course you have chosen.
We also have a series of services specifically for representatives, lecturers and teachers in Italian and Spanish High Schools, Senior high schools and Universities.
Scholarships and Facilitatations
For many years, IED has been involved in supporting the most motivated and brilliant students, by providing scholarships, grants and bursaries based on merit and financial eligibility. Thanks to agreements with leading banks, there is also the possibility of financing your training through subsidised loans. Also visit the page on the Right to Education.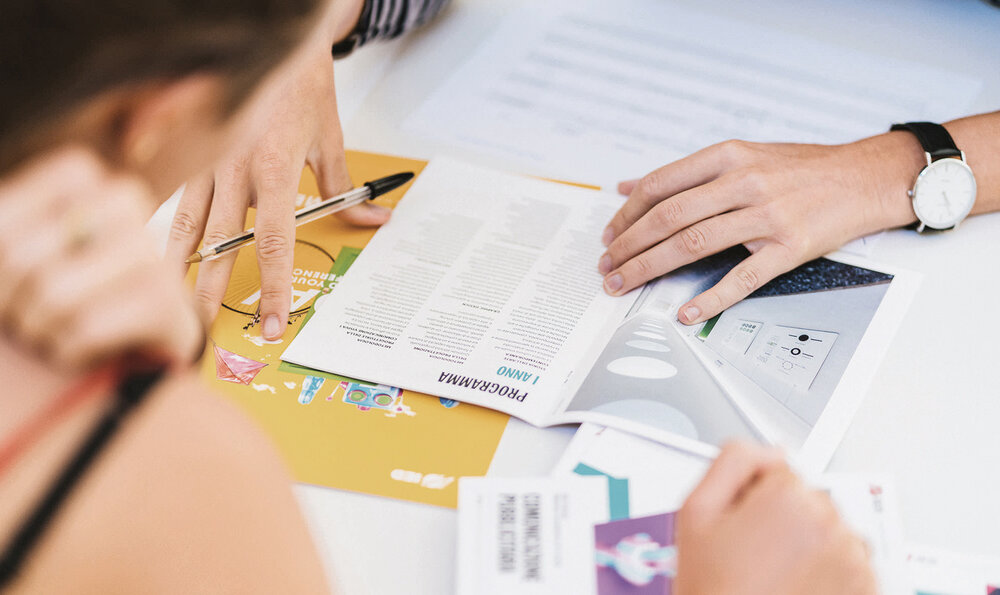 Are you an international student?
From the very first moment at IED, all students, whether international or Italian, can count on a support service to assist with their integration into the socio-cultural context of the city and the campus in order to improve their learning experience.
In addition, for foreign students, knowing that they may have more difficulties at the beginning, we have produced an information kit to help overcome bureaucratic issues, but above all, we provide staff who will be able to assist them from the very moment they enrol.
Find out about the services dedicated to international students in: Italy
Find out about mobility opportunities in IED
Find out about the services reserved for our students
IED CAMPUS
IED Campus is the academic life management system at IED. Using your PC, or directly from your phone, with the dedicated app, you can view enrolment information, your progress and grades, attendance information, communications and notices in one place, as well as manage payments and self-certifications.
LABORATORIES AND CLASSROOMS
Laboratories are an essential tool for supporting didactic activities; the high-tech laboratory equipment is specific for each field and available for each student. The classrooms are equipped with all the necessary equipment for training and are organised in order to provide a complete teaching experience.
TEACHING MATERIALS
At IED Italy, from the academic year 2023/24, for most students on the Three-year and Master Courses, we have decided to make available free licences for all the software needed to follow the courses and useful for design.
Check if your course already has this mode active.
LIBRARIES
There is one or more physical or virtual library at each IED campus that allows you to further your knowledge and access information that is not always easy to find.
COMMON AREAS
The IED campuses are all different from one another. Each facility reflects the city in which it is located, as do the areas dedicated to leisure and discussion, which are extremely useful for improving your own experience and professional growth by exchanging ideas outside the classroom.
PART-TIME STUDENT COLLABORATIONS (only for IED Italia)
Each year, students registered for the First Level Academic Diploma have the opportunity of collaborating with the school, assisting certain offices by carrying out paid work. Students can complete between 50 and 200 hours per year although this work does not carry any academic credits. The requirements, duration and reimbursement depend on the type of collaboration a student chooses.
IED ACCOMMODATION
Assists its students in finding accommodation that is well connected to their course facilities. It undertakes to enter into new agreements every year with accommodation facilities and student housing providers who offer housing solutions at favourable rates for IED students.
IED CONVENTIONS
Every year, IED arranges special rates with all kinds of organisations and stores, from those supplying equipment for professional activities to all sorts of general goods and services relating to leisure, culture and well-being. IED conventions are reserved for students, lecturers and staff.
Find out more about specific Accommodation in the sections dedicated each location
INCLUSION PROJECT
IED has implemented teaching support and integration initiatives designed to promote a culture of inclusion among students with specific learning difficulties (SpLD) and/or special educational needs (SEN). The service involves one-to-one meetings with the student to define a personalised didactic plan (PDP).

STUDENT SUPPORT
Because IED is not limited to just teaching: this service is open to all students who want to share or discuss any problems that emerge during the course of their studies, and to identify possible solutions together with a psychologist. The Student Support Desk offers free appointment-based sessions.
Career Service
Our Career Service staff members are working across all of our schools to take care of every single student. They provide support, training opportunities and assistance to help students, employers and the school itself feel more comfortable with the whole process.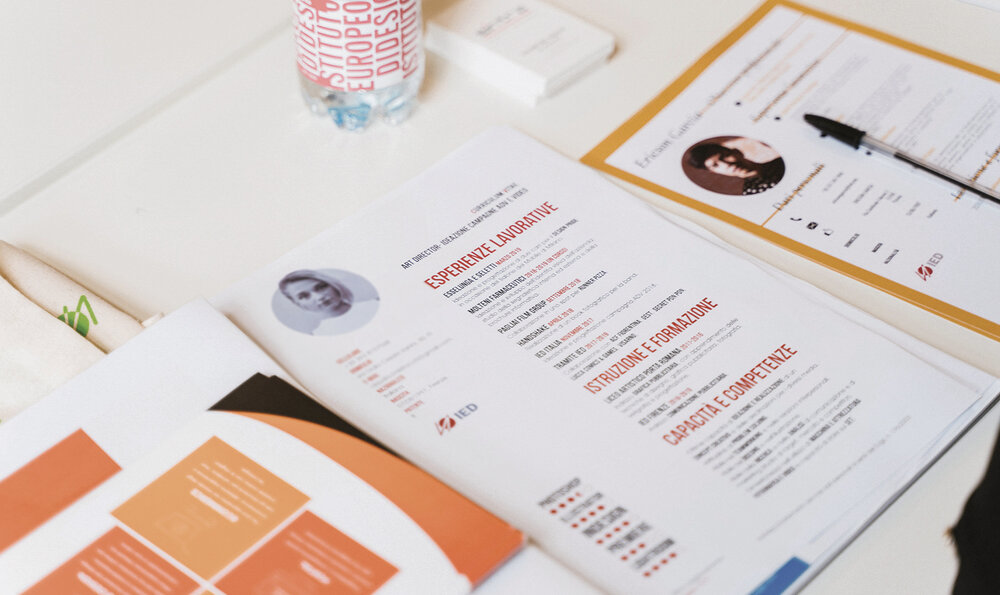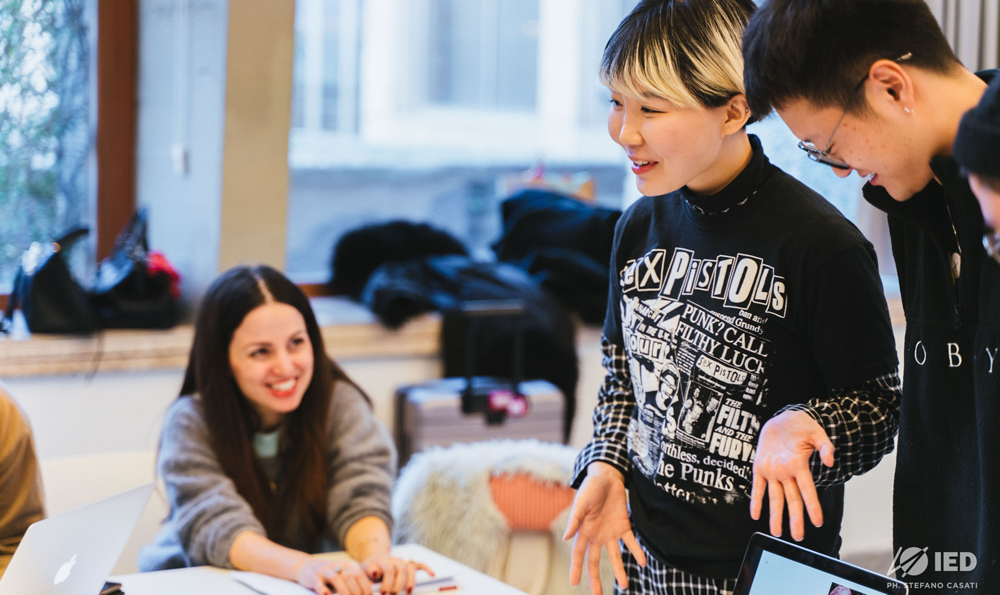 International Opportunities
Thanks to its numerous relationships and partnerships with academic institutions around the world, IED offers its students the opportunity of participating in international mobility programs.