Student Services
Barcelona: your journey begins here, at the hub of design and creativity.
Barcelona is a global city. This dynamic, cosmopolitan metropolis has been recognised in various international rankings as an ideal destination for living and studying.
Apart from its Mediterranean climate and beaches, it offers a vast array of cultural and leisure options: from galleries and museums to an incredible range of traditional and international cuisine and events of all kinds.
As one of the design capitals par excellence, strolling through its streets means diving into a fusion of tradition and modernity to be surprised at every step of the way by its impressive architectural and artistic wealth. All these features give it a unique personality that has made it an international cradle and destination of true creativity.
IED's location in the heart of Gràcia is an added value to your learning experience, given that it is one of the most emblematic and creative neighbourhoods in the city.
About Student Services
We guide you and provide professional support to help you make the most of your personal and academic experience.
We help you connect with other students.
We work with you to make you feel part of the IED Community from the very first day.
We offer you guidance to continue growing and developing as an IED alumnus.
Useful contacts
Click here and find contacts that may be useful during your stay in Barcelona.
Life quality
The Catalan capital is among the best cities in terms of life quality and safety both nationally and internationally.
Climate
The city's geographical position means that it enjoys mild temperatures, neither excessively cold in winter nor unbearably hot in summer.
Parks
There are many green spaces in the city where you can play sports and spend some time outdoors.
Museums
Barcelona has a wide range of museums, including the National Art Museum of Catalonia (MNAC), the Museum of the History of Catalonia (MHC), the Picasso Museum and the Design Museum (MDB).
Food
Barcelona's traditional food and typical dishes are based on Mediterranean products and truly unique.
Education system
Barcelona has a network of public and private universities, making it one of the most attractive cities in southern Europe for university students.
Transport
Getting around is very easy and affordable if you decide to use public transport: bus, train, tram and underground (the latter is the most used because of its speed).
Click here to find out how to get from the airport to the centre of Barcelona or how to get to IED.
Leisure
The city is renowned for its range of options: traditional celebrations, theatres, festivals, street markets, concerts and a vast network of shops.
Travel tips
As one of the main destinations in Spain and Europe, it is important that you plan your trip well in advance.
There are fewer restrictions on what you can buy and carry with you if you are travelling from another EU country, provided that it is for personal use.

You cannot bring in food of animal origin for your own consumption (meat, meat products, milk or dairy products) if you are travelling from a non-EU country.

You may bring in small quantities of meat and dairy products for personal consumption if you are travelling from the Faroe Islands, Greenland or Iceland.

You may bring in goods for personal or family use in your personal baggage, or goods intended as gifts that are not deemed to be commercial goods because of their quantity or nature. We recommend that you check the conditions and restrictions directly with the airline before travelling.

Cash is generally not a problem, although you can only bring up to €6,000 into Spain. Larger amounts must be declared.
As in other EU countries, the euro is used in Spain. There are eight different coins in circulation: 1, 2, 5, 10, 20 and 50 cents and 1 and 2 euros, and seven different banknotes: €5, €10, €20, €50, €100, €200 and €500.
The most common opening hours are Monday to Saturday from 10 am to 2 pm and from 5 pm to 9 pm. Large shopping centres do not close for lunch and are open from 9 am to 9 pm. Please note that most establishments are usually not open on Sundays and public holidays. Some restaurants and leisure centres operate as normal on these days. It is always advisable though to confirm with them in advance.
Important to know: Clocks usually are changed in summer and winter in Spain. On the last weekend in October, the clock is put back one hour (3 am becomes 2 am), and on the last weekend in March, it is put forward one hour (2 am becomes 3 am).
Electricity supply: Supply throughout Spain and much of Europe is 220 volts and uses 2-pin plugs. The UK and Ireland use 240 volts and 3-pin plugs. Be sure to buy an adaptor or transformer (about €8) to lower or raise voltage so as to avoid any problems with your electrical equipment.
Water supply: The water in Barcelona is drinkable, but it is advisable to drink bottled water.
There is a free network with more than 400 connection points throughout Barcelona called "Barcelona Wifi".
You will find communication points, such as cybercafés or call shops, offering call services, online connection and everything related to your mobile phone. One way to make cheap international calls is to buy a calling card. Be careful when choosing one because some have special rates for calls to specific countries. Also check the availability of plans for non-residents at the official offices of any company.
Accommodation
We have signed agreements with various accommodation providers. Please remember to identify yourself as an IED student so that the corresponding discounts can be applied and also check the distances between your new home and the school.
Paperwork
This information is for guidance only. Remember to contact the relevant authority in order to confirm the necessary documentation and procedures to follow.
Aimed exclusively at citizens outside the EU, this is a residence permit that allows non-EU citizens to stay in Spain while they study in educational centres, conduct research in the country or complete some type of training.
TYPE OF STUDENT VISAS
Short-term student visa: for foreigners studying for between 91 and 180 days.
Long-term student visa: in case the duration of your studies is longer than 6 months.
Regardless of whether you are an EU citizen or not, you do not have to apply for a student permit if your studies last less than 90 days because your tourist visa will suffice (in case you need it to enter the country).
Click here if you want to check what is required to obtain this visa.
One of the first steps to take is to obtain a Foreign National Identity Card (TIE by its Spanish acronym) if you are not from the EU (you have 30 days upon your arrival in Spain to complete this procedure).
The TIE is essential when you arrive in Spain from a non-EU country, as it is a physical ID document that accredits your legal residence in the country.
IMPORTANT: Do not confuse it with an NIE, which corresponds to a Foreign National Identity Number and differs from the TIE in the following ways:
It is granted automatically when you commence government paperwork.

It has no physical form.

It cannot be withdrawn, i.e. if an offence is committed that leads to the withdrawal of the TIE, the NIE continues to be valid.

It does not accredit legal residence in Spain.

It has no expiry date.
WHO IS OBLIGED TO APPLY FOR A TIE IN SPAIN?
Applying for this document is compulsory for any non-EU foreign national authorised to stay in Spain for more than six months. It is not necessary if this period is less than six months.
REQUIREMENTS FOR APPLYING FOR A TIE IN SPAIN
Passport or travel document (with entry stamp, sign or control mark made at a border post). If you do not have one, you can also use your passport (or valid travel document) together with a declaration of entry made at any police station or Oficina de Extranjeros (Office for Foreign Nationals) within 72 hours.

Visa

Letter of enrolment

Census restration certificate (known as a "volante de empadronamiento")

Three recent photographs (passport size, in colour on white background)

Form 790 code 012 including payment of corresponding fee (€16.08)

Form EX17
This is the act of registering in the census of the municipality where you are normally residing, thereby deeming you an official resident of that city of town. The procedure allows for registration in the Barcelona city census:
Those people arriving to live in the city from another municipality in Spain or abroad.
People who, for whatever reason, are not on the Barcelona census, although they continue to live in the city.
WHO CAN REQUEST IT?
Telephone procedure by calling 010:
People of legal age can request to register, and they can also request it for their family unit (partners and children in common).
Legal representatives of minors or legally incapacitated persons.
In-person procedure at a Citizen's Advice Bureau (OAC by its Spanish acronym):
Persons of legal age can apply to register and also for their family unit (partner and children in common), with express authorisation compulsory for all persons of legal age.

Persons of legal age can apply to register with express authorisation to be listed in the census:

Any other person of legal age

A family unit other than their own

The legal representatives of minors or legally incapacitated persons.
Electronic procedure:
Persons of legal age can apply to register and also for their family unit (partner and children in common) if they come from the same municipality.
Legal representatives of minors or legally incapacitated persons if they come from the same municipality.
Please send us an email if you are looking for something different or require additional information.
Services
Enjoy the discounts that Student Services offers you simply for being part of IED. Contact us to find out about the corresponding discount.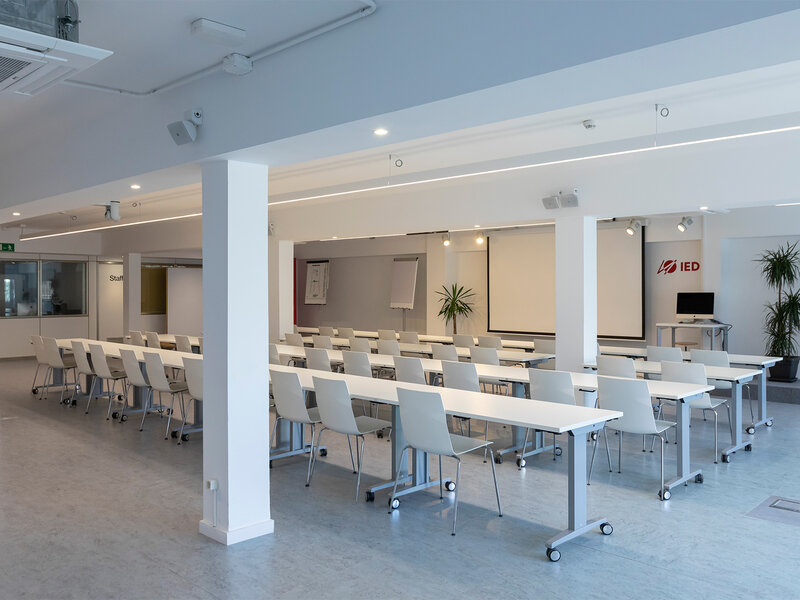 Student Support
Álvaro Nieto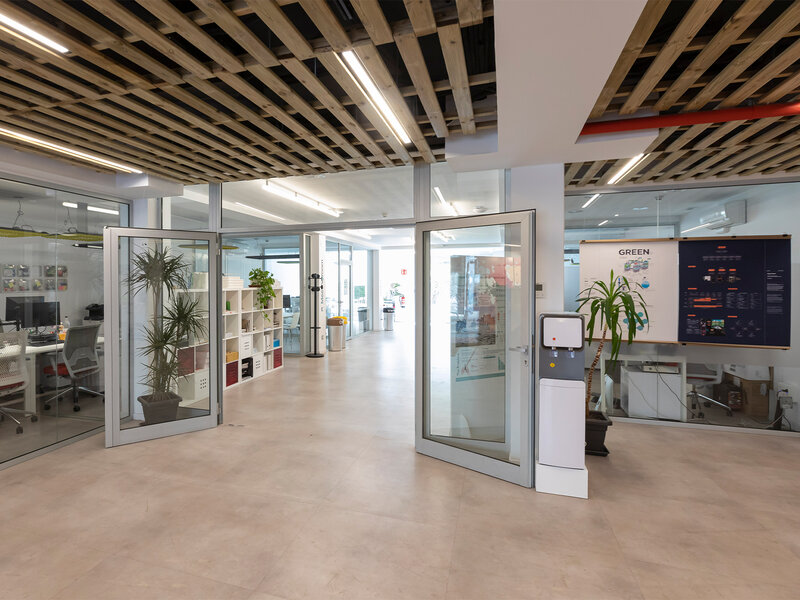 Career Services y Alumni
Lorena Alegre