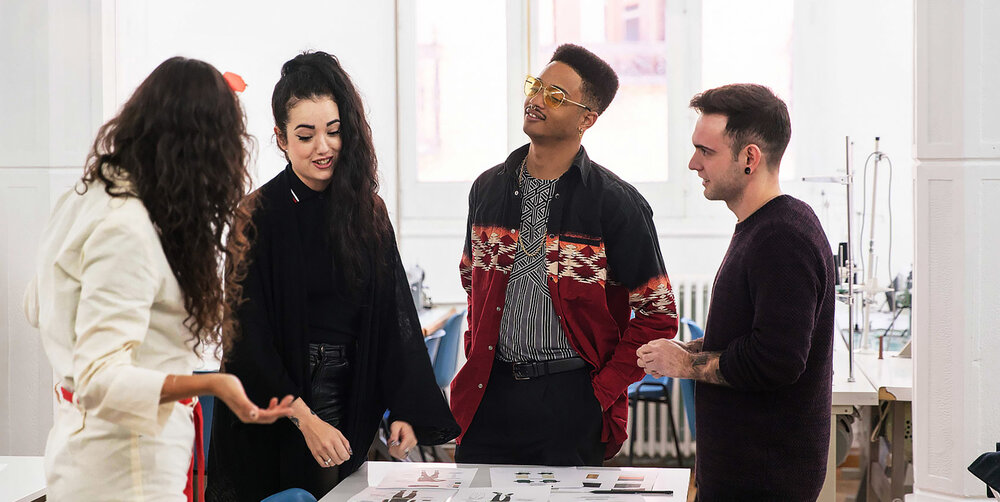 Outgoing Students - Internships / IED Spain
The Erasmus + program also offers scholarships to student who wish to do internships in other European countries. It is an excellent opportunity to learn about the labor market and acquire professional experience abroad.
Where can I go?
You can apply for any public or private european institution that offers vacancies for traineeships. The student must be accepted for an internship at the host institution and must be approved by the department's internship tutors before applying for the scholarship. You should search for the internships on your own, although the academic coordinators of your school, together with the international office, will guide you in the search.
Who can apply?
IED Madrid: 3rd year students pending the internship for academic credit (between July and September), and 4th year students who want to extend their experience as a voluntary traineeship (between July and September). Priority will be given to students pending the internship for academic credit
IED Barcelona: 3rd year students pending the internship for academic credit (between July and September)
How to access Erasmus+ Program
To be enrolled when apply for the mobility.
To have passed all courses of 3rd year before the mobility.
To have a signed Learning Agreement with the receiving institution.
During the same academic course student will be able to enjoy from both Erasmus Study and Erasmus Internship Scholarships, but not in a simultaneous way and no more than 12 months in total.
The duration of the internships must have a minimum of 60 days.
The scholarship will be for a maximum of 90 days.
To have European nationality, nationality of another country that participates in the Erasmus + Program or a valid TIE.
To have medical insurance (European Health Card or Private Insurance).
To have the language level required by the company.
Proposed plan in Learning Agreement (50%)
Grade Point Average (50%)
*Priority will be given to those who have not received an Erasmus scholarship before
*In the case of a tie, the highest GPA will be awarded the scholarship
Group 1 - 400€ Monthly
Austria, Denmark, Finland, France,
Ireland, Italy, Liechtenstein, Norway,
United Kingdom, Sweden.

Group 2 - 350€ Monthly
Germany, Belgium, Cyprus, Croatia, Slovenia,
Spain, Greece, Iceland, Luxembourg, Countries,
Netherlands, Portugal, Czech Republic, Turkey.

Group 3 - € 300 Monthly
Macedonia, Bulgaria, Slovakia,
Estonia, Hungary, Latvia, Lithuania, Malta,
Poland, Romania.
Confirmation of the acceptance or denial of the scholarship
Fill out and sign the Learning Agreement
Find accommodation
Sign the Grant Agreement
Take OLS exam and Erasmus final survey
Submit signed Certificate of Stay
March - Opening call
April/May - Call closes
April/May - Resolution and notification of results
June - Deadline to accept the Erasmus scholarship
June - Traineeship agreement is signed with the company