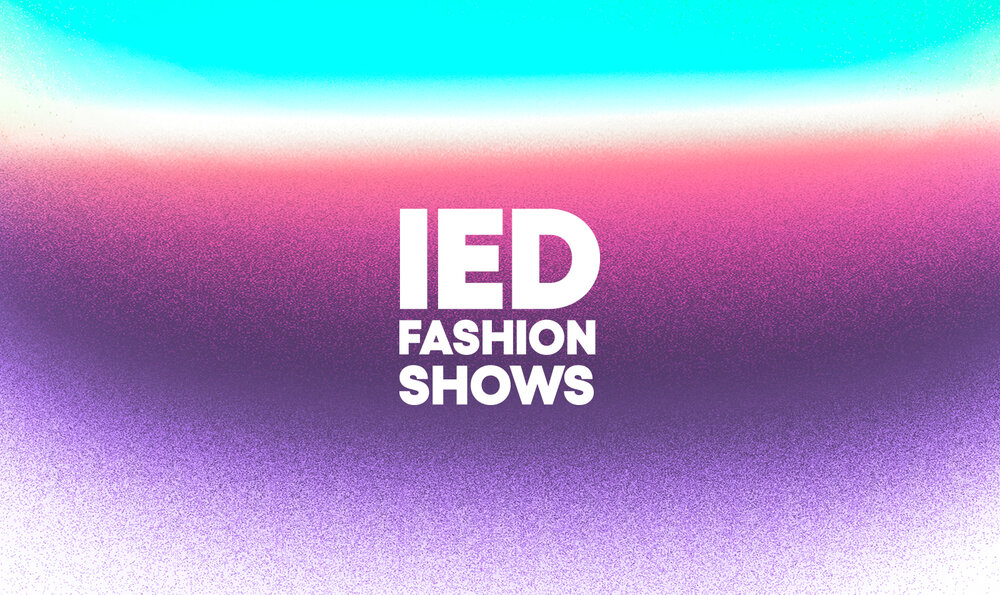 IED Fashion Shows
The academic year comes to its end and it's time to present our Graduate 2023 fashion collections to the world
Our network celebrates fashion in June and July presenting the latest collections designed by our 2023 graduates.
The academic year comes to its end! The work has been delivered and now it's time to show off. But, before, which is the best way to showcase the great amount of fashion collections created by IED Fashion Graduates 2023?
That's a good question and… it has multiple answers.
Each IED site organizes its own moment in special venues of their city: Istituto degli Innocenti in Firenze, La Paloma Dance Hall in Barcelona, Arco della Pace in Milano or Matadero in Madrid will host IED's final year event for the fashion students.
For this special moment, we explore with new formats on how to communicate fashion: some sites go with a classical runway show, while others create an special event, make a fashion film or even present their creations during the Pitti Uomo 104 in Firenze.
One way or the other, it is a moment to celebrate our student's journey at IED and the proposals are a reflection of their vision to this moment that we are living. They translate into garments their fears, hopes, dreams, concerns, fantasies… It is a moment of transitioning, from students to professionals; from IED to the world. FASHIONERS OF THE WORLD
IED Barcelona - La Paloma, Barcelona
June 12th at 19.30h
IED Barcelona presented its annual fashion show at La Paloma dance hall and it gave away its awards to their graduates by a prestigious international jury. Who won the Best Collection, Best Fashion Film, Best Shooting and Best Illustration Awards?
 
→ @ied_barcelona @ied_official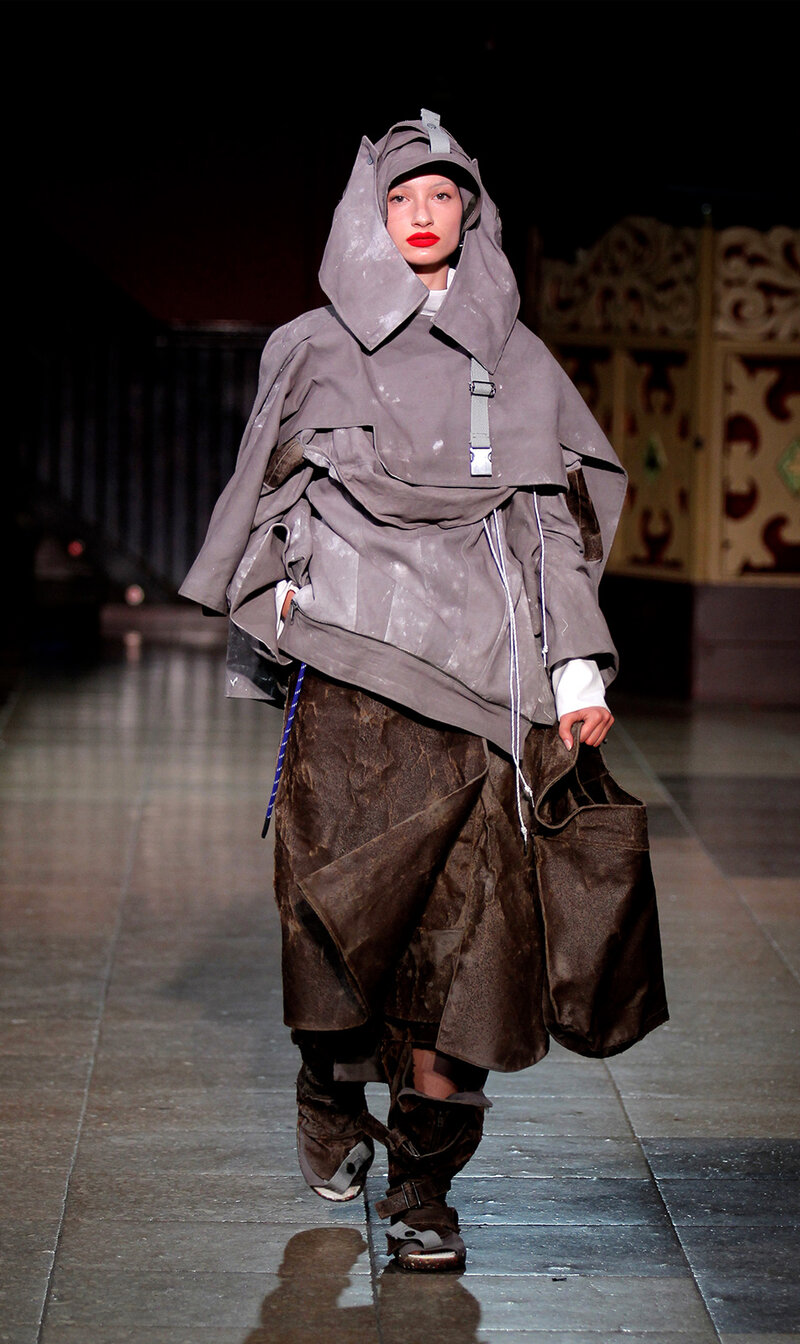 Carolina Puiggrós
Dizgyoth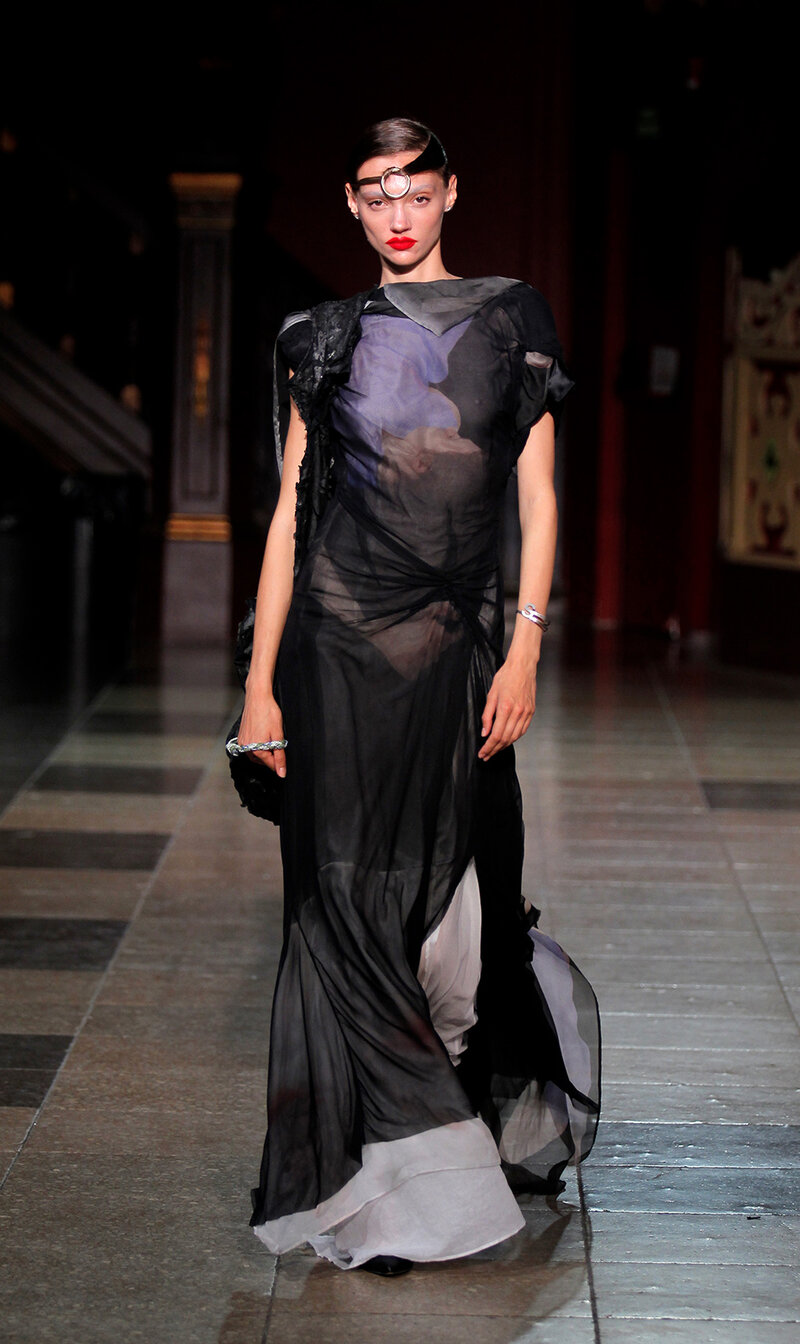 Carolina Puiggrós
Dizgyoth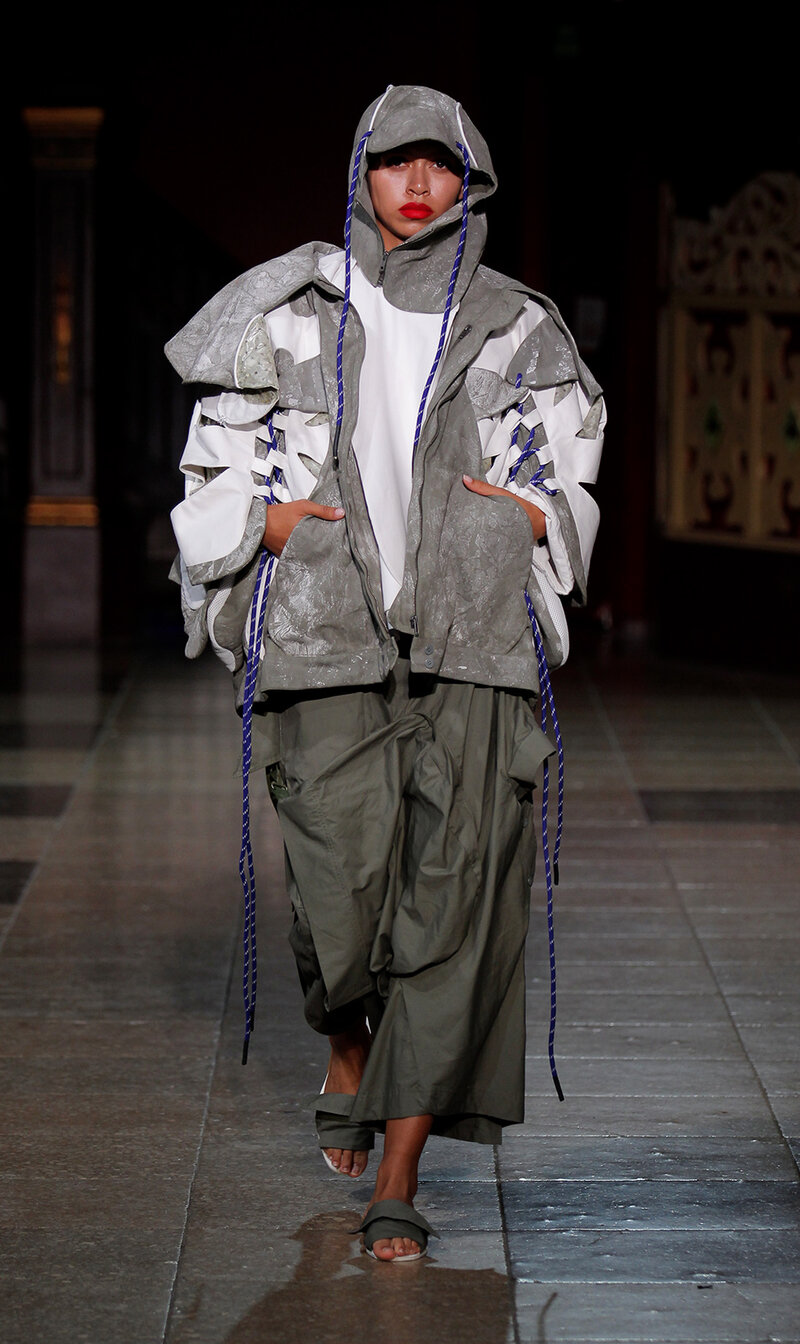 Carolina Puiggrós
Dizgyoth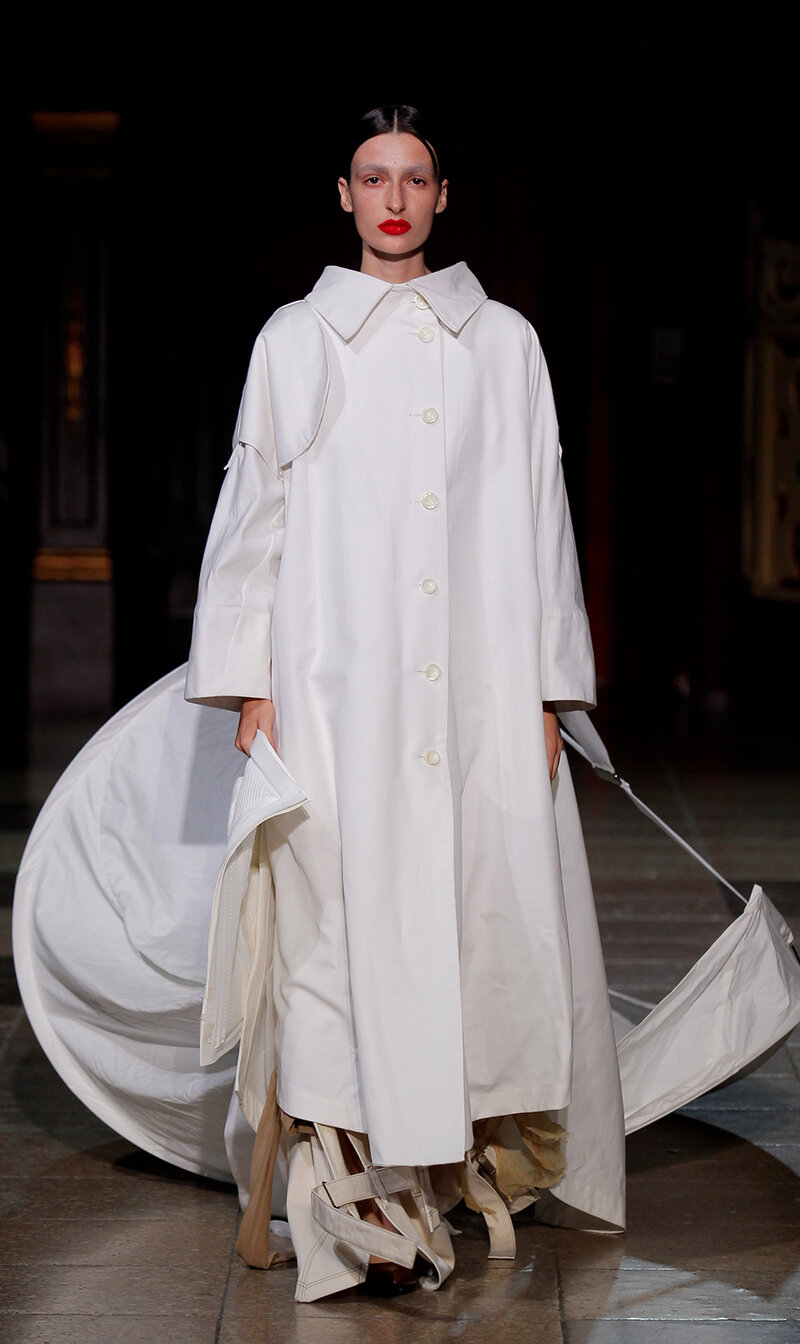 Carolina Puiggrós
Dizgyoth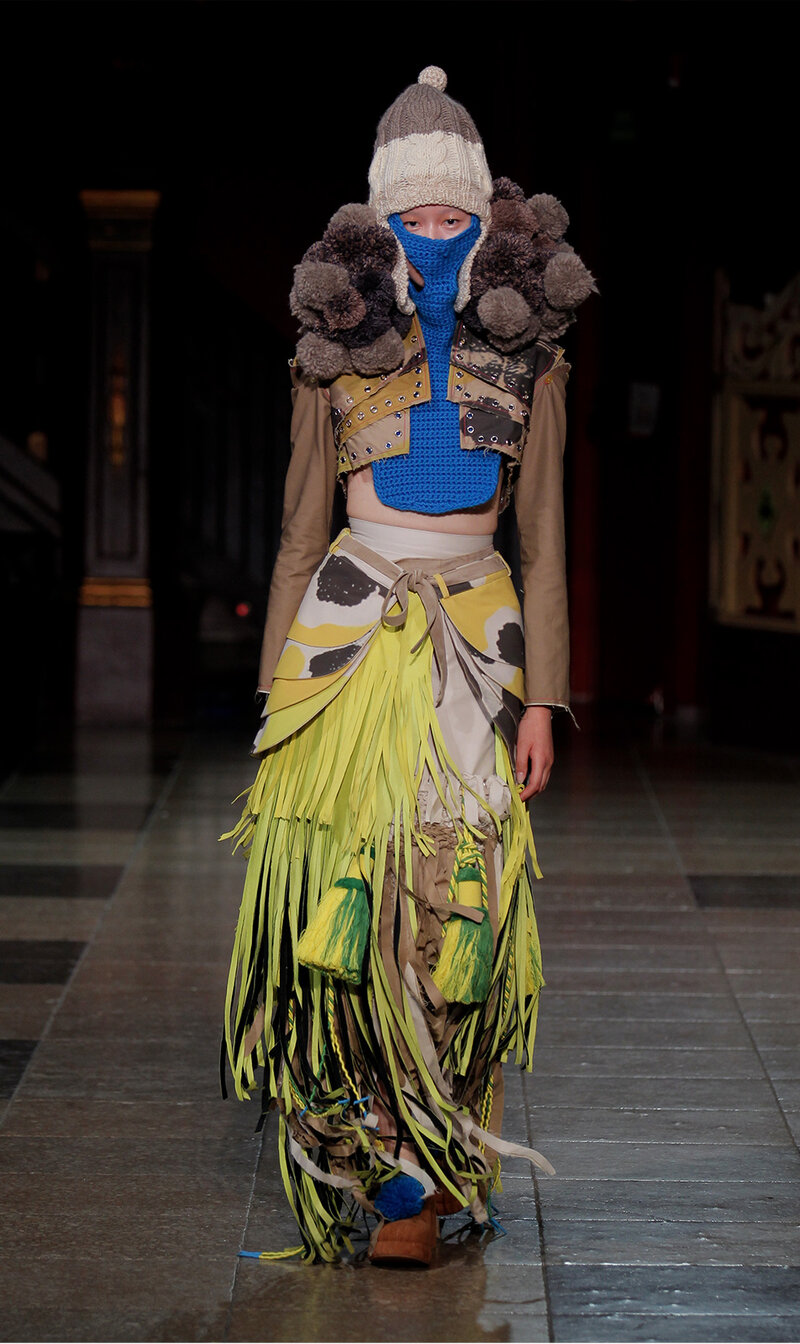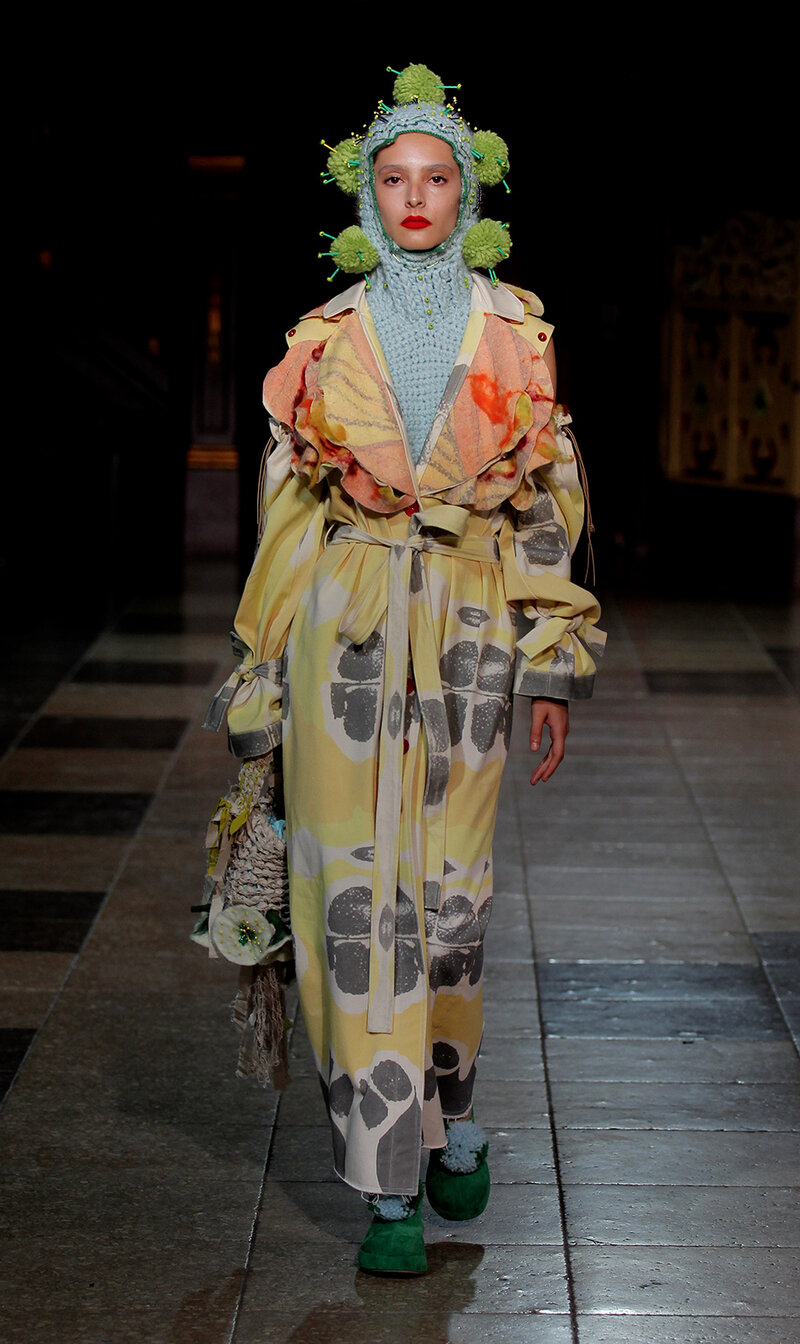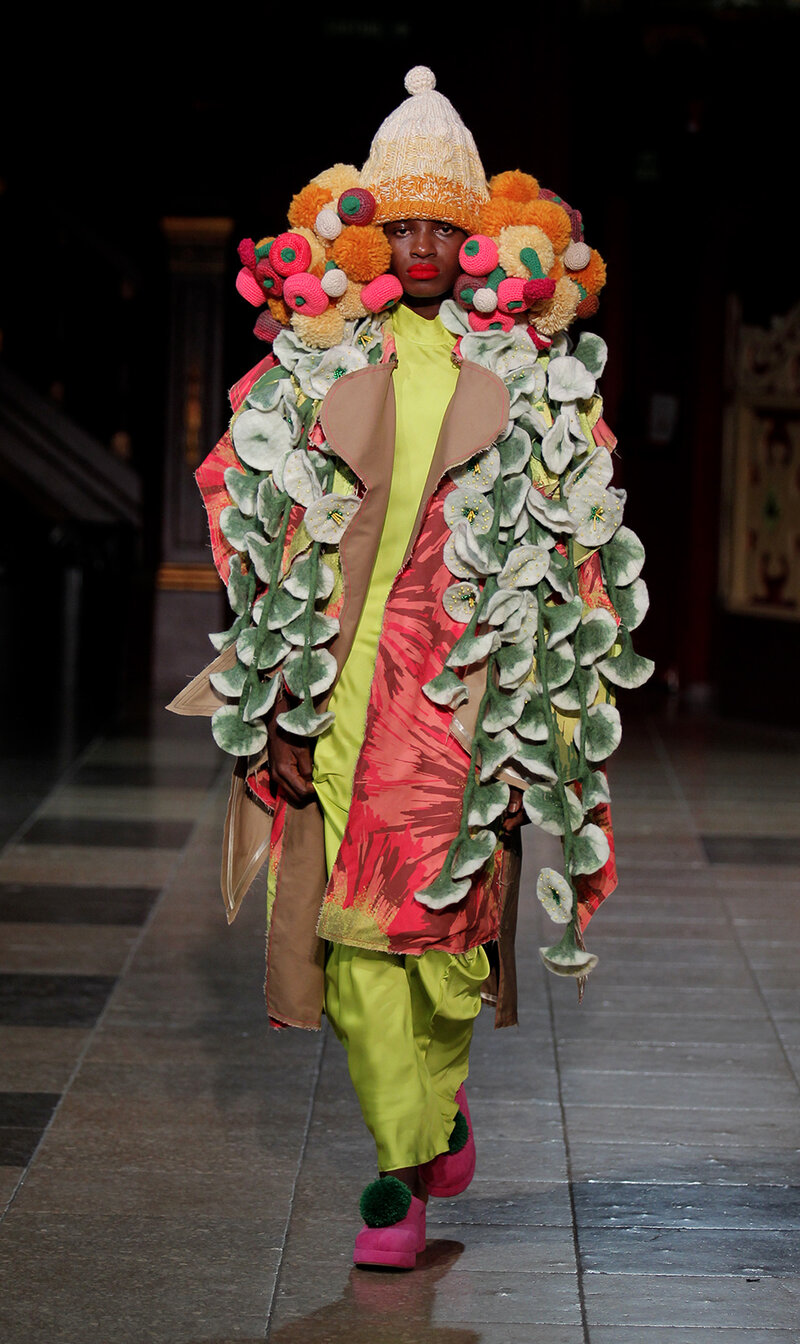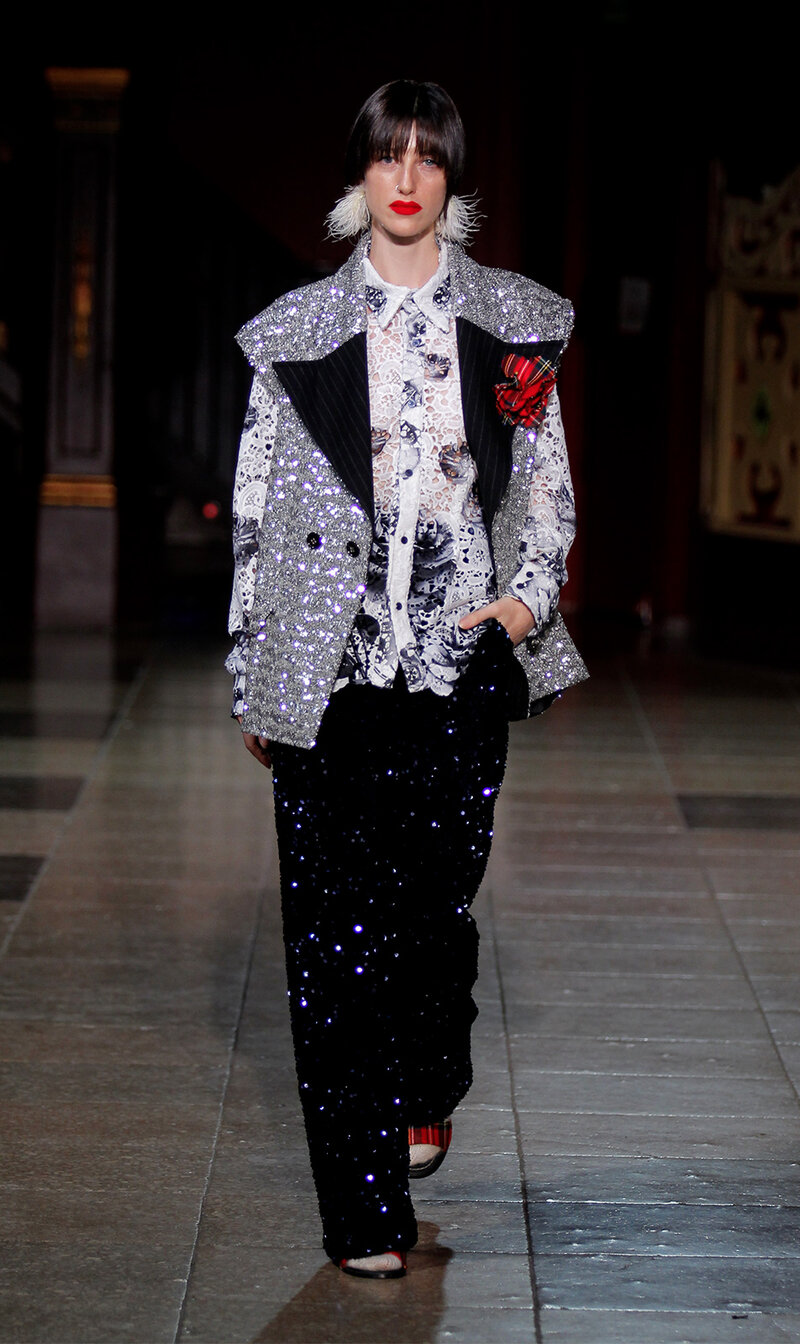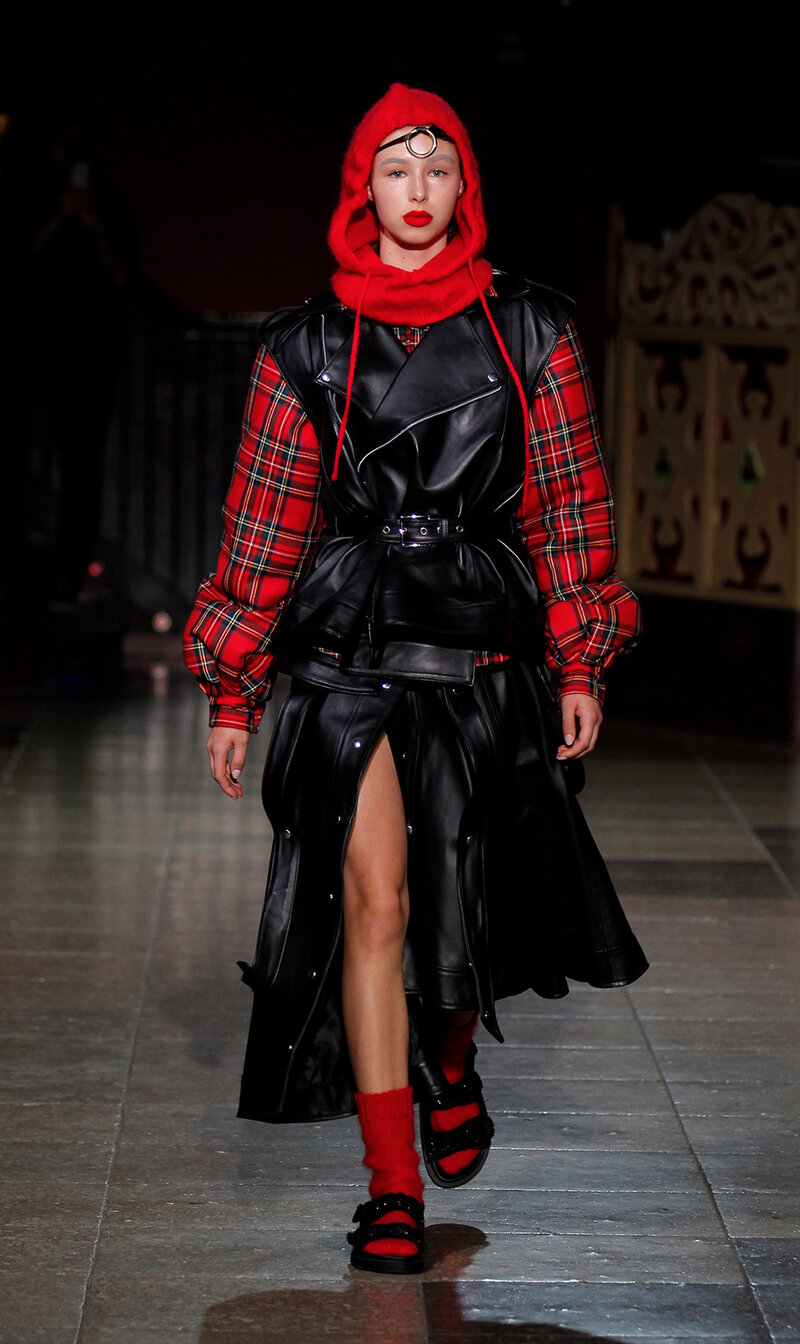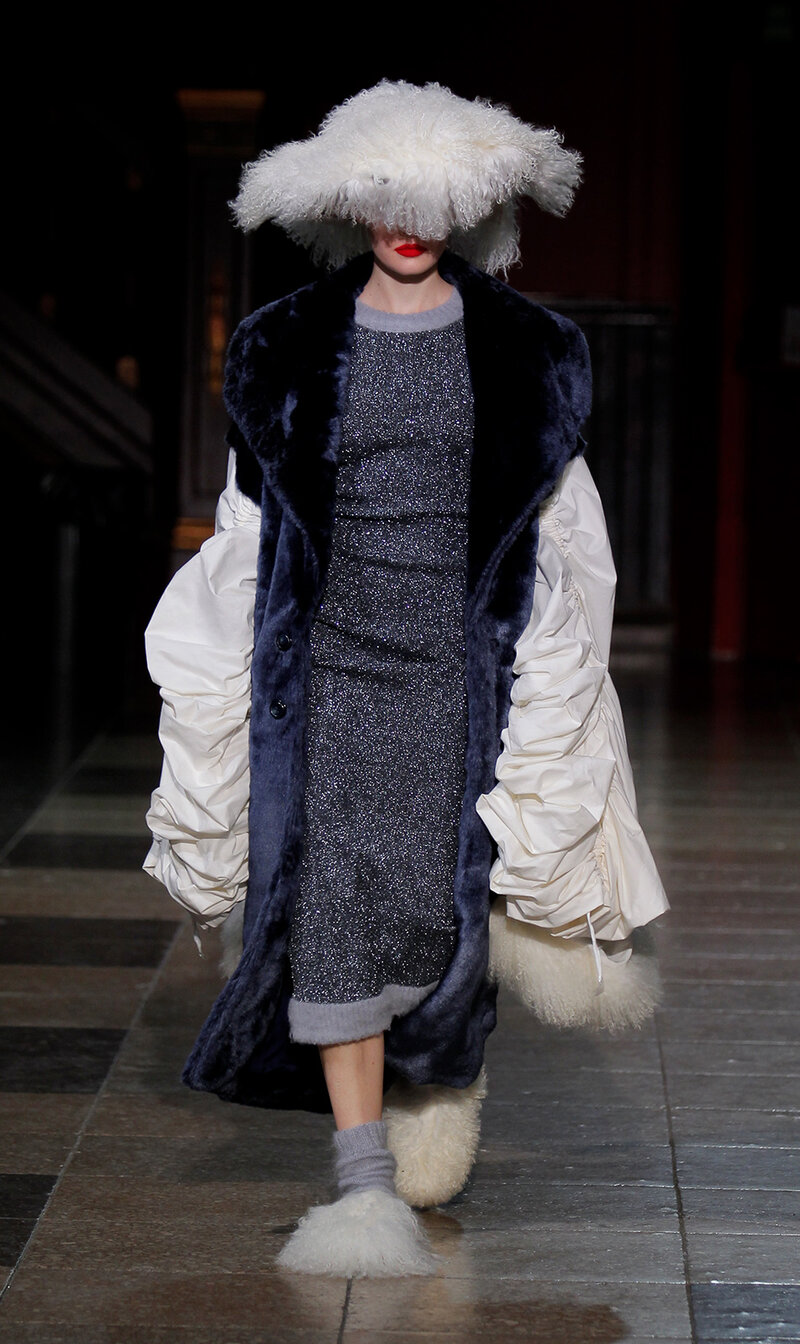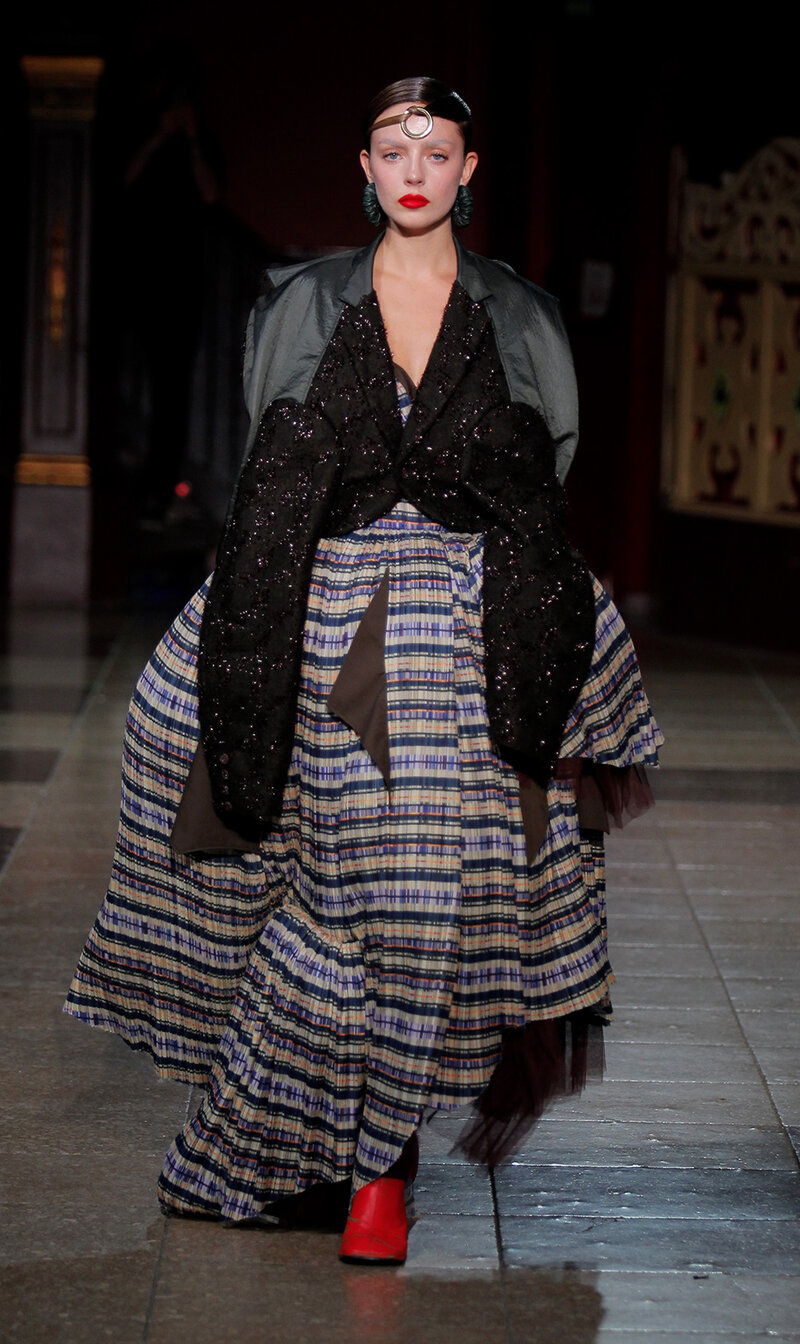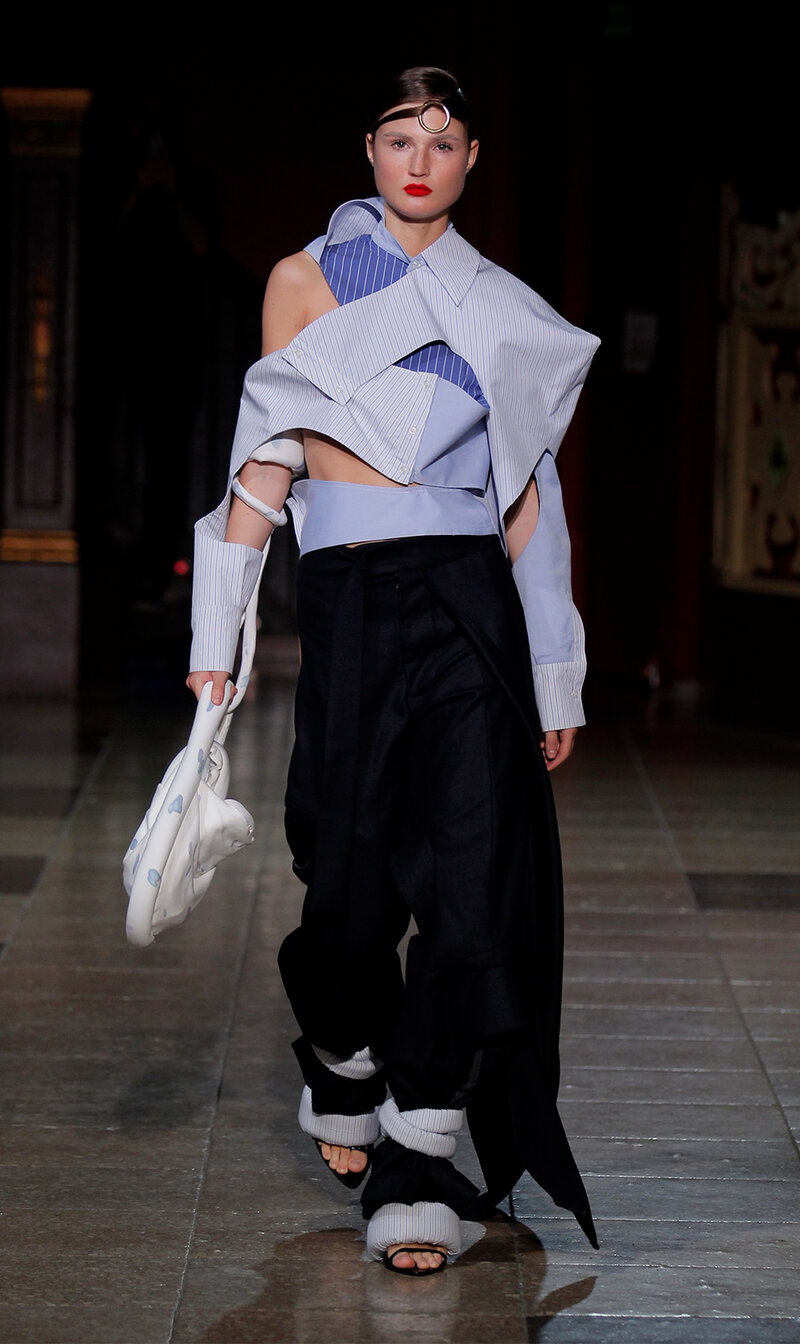 Maria Cohen
Había una vez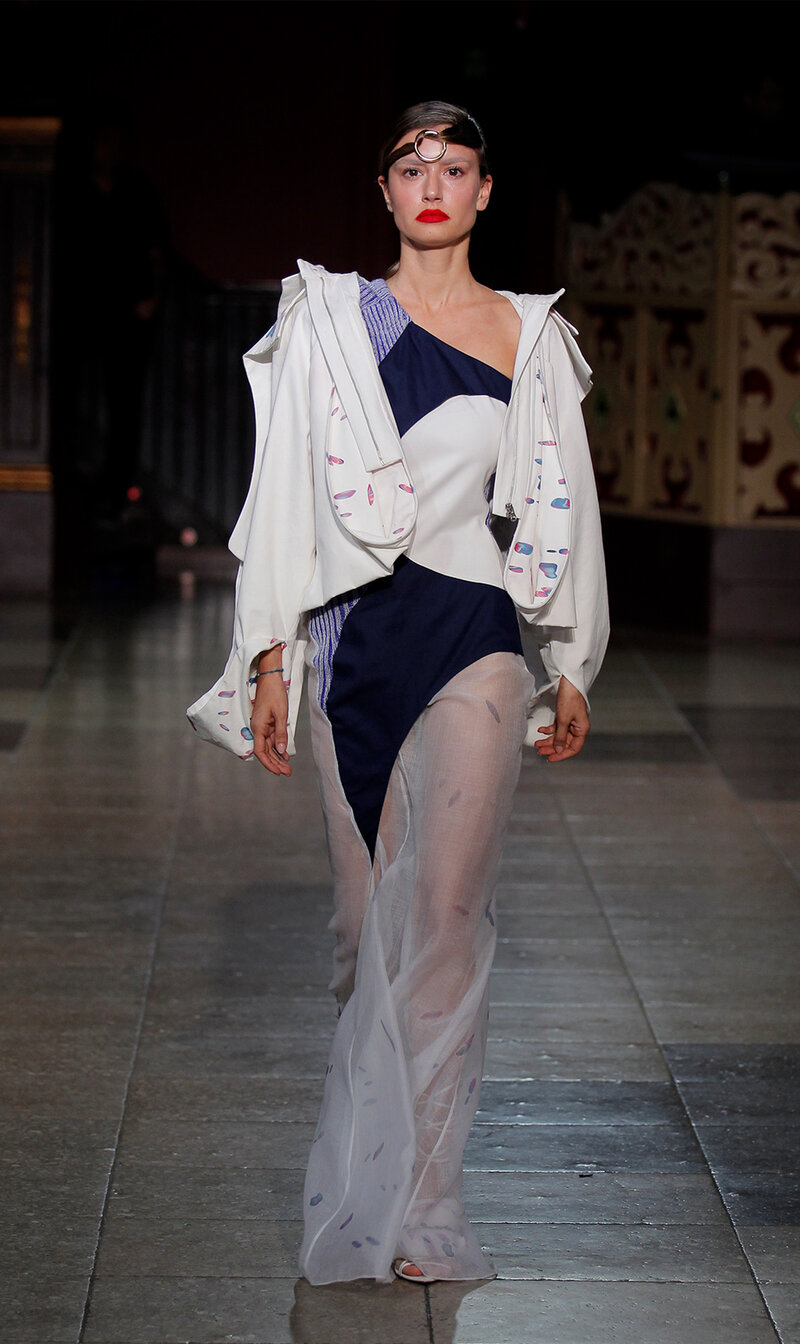 Maria Cohen
Había una vez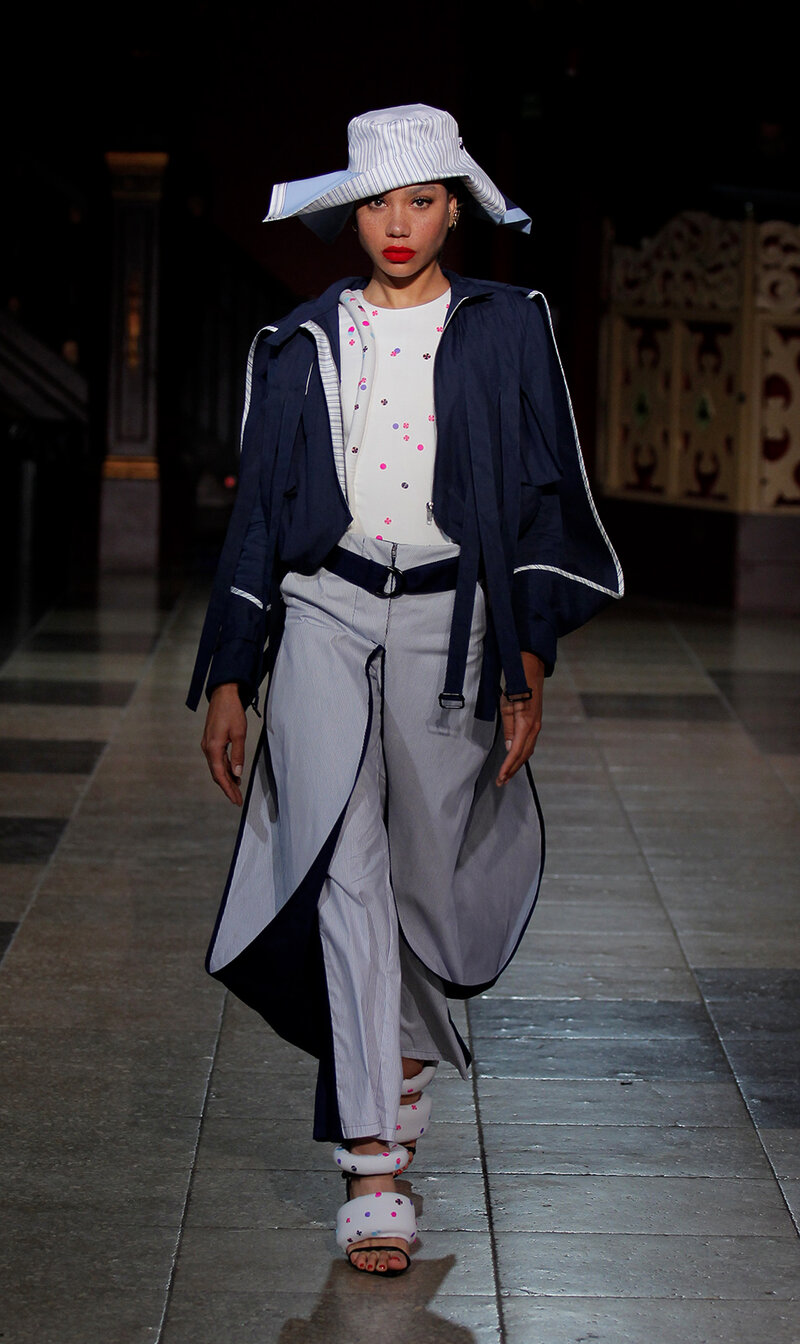 Maria Cohen
Había una vez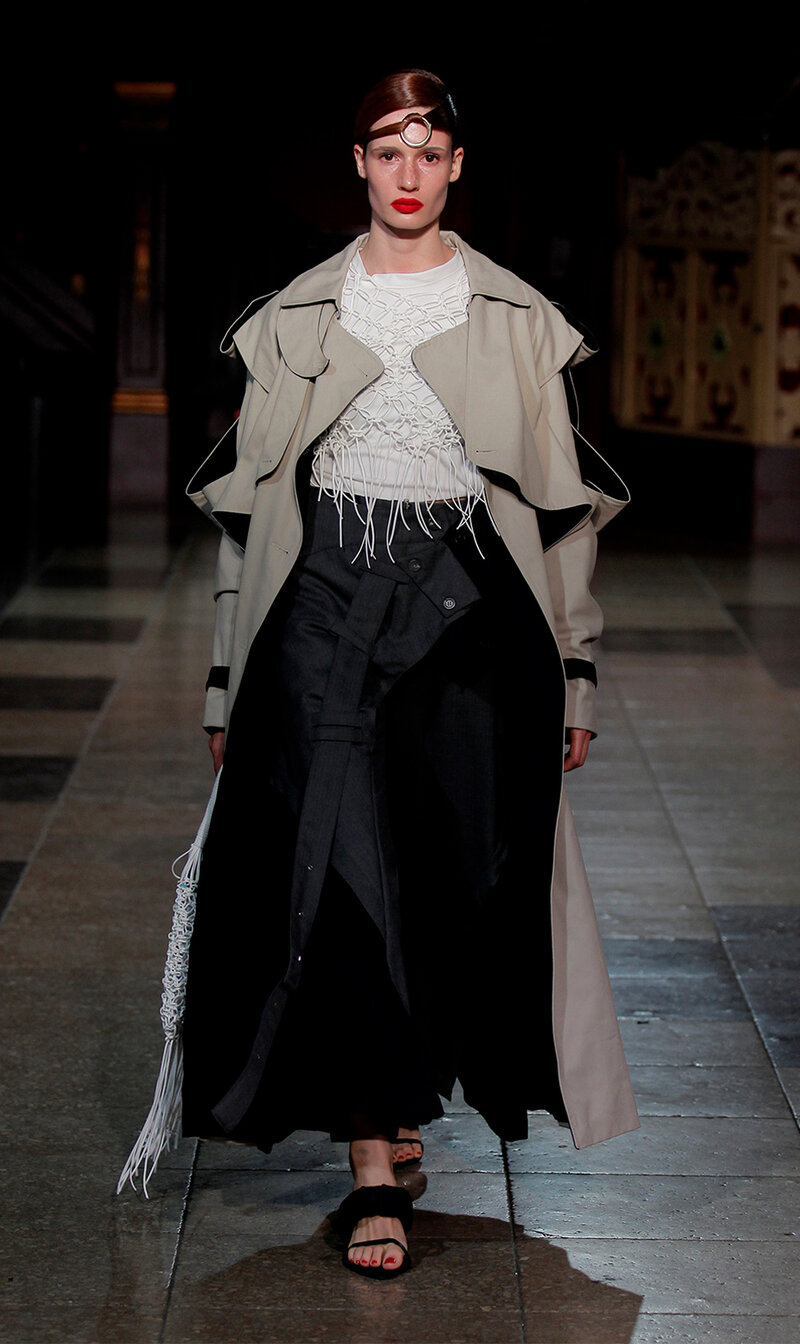 Maria Cohen
Había una vez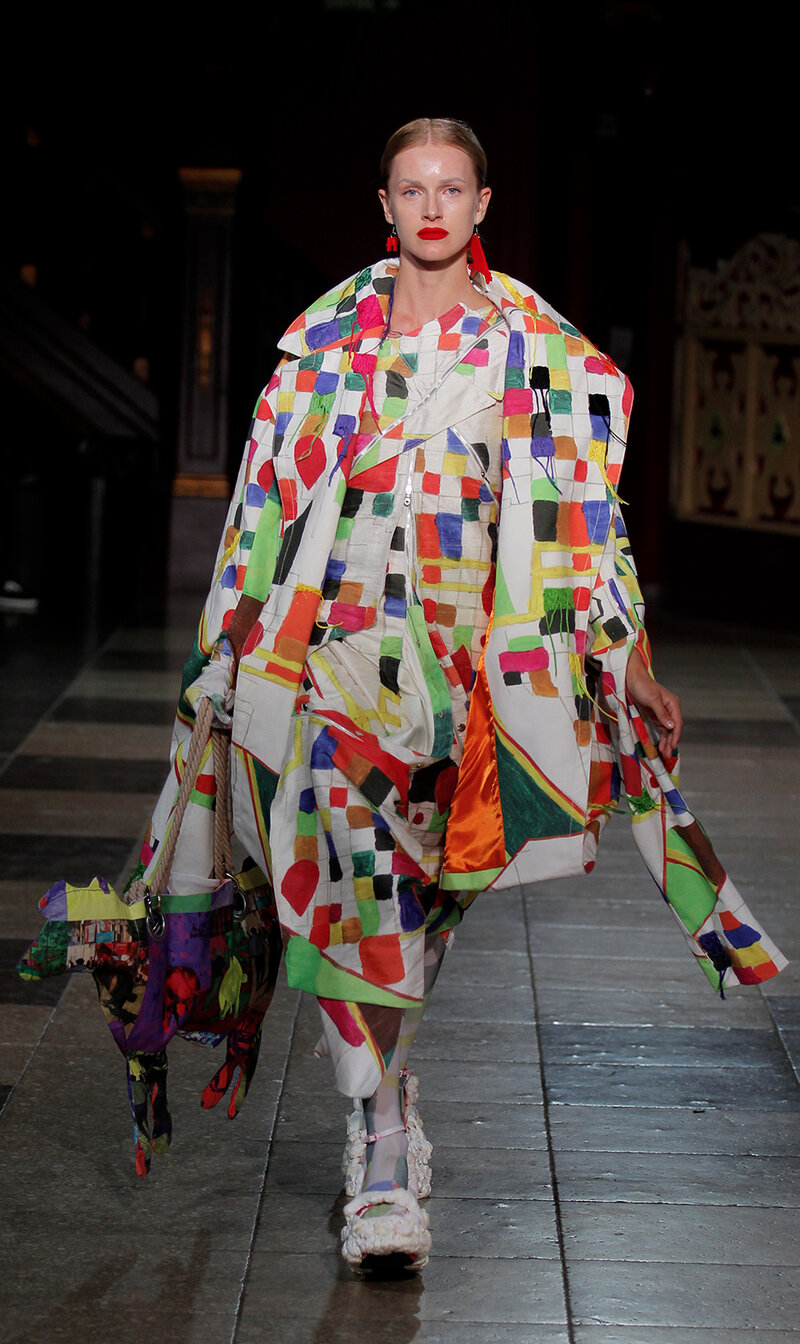 Valentina Bentos
Fashion is a cow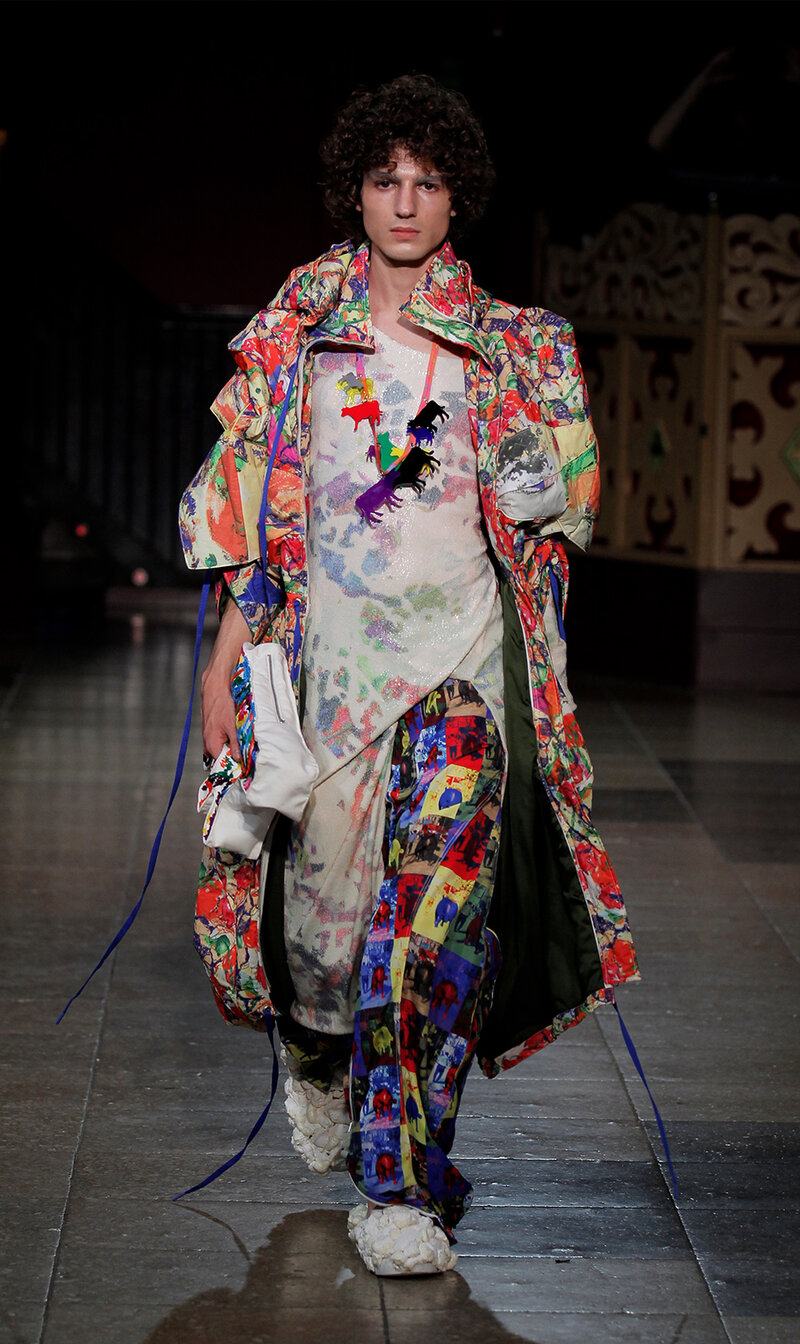 Valentina Bentos
Fashion is a cow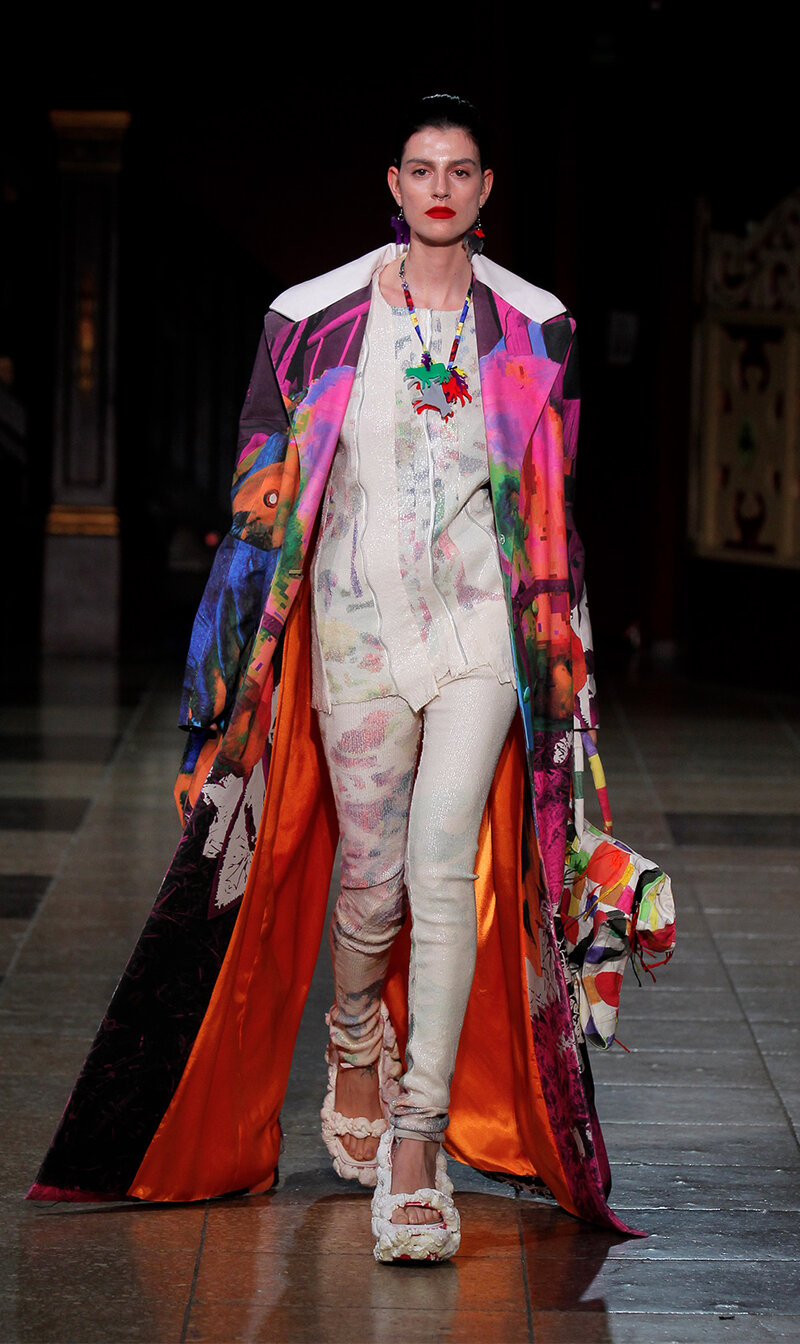 Valentina Bentos
Fashion is a cow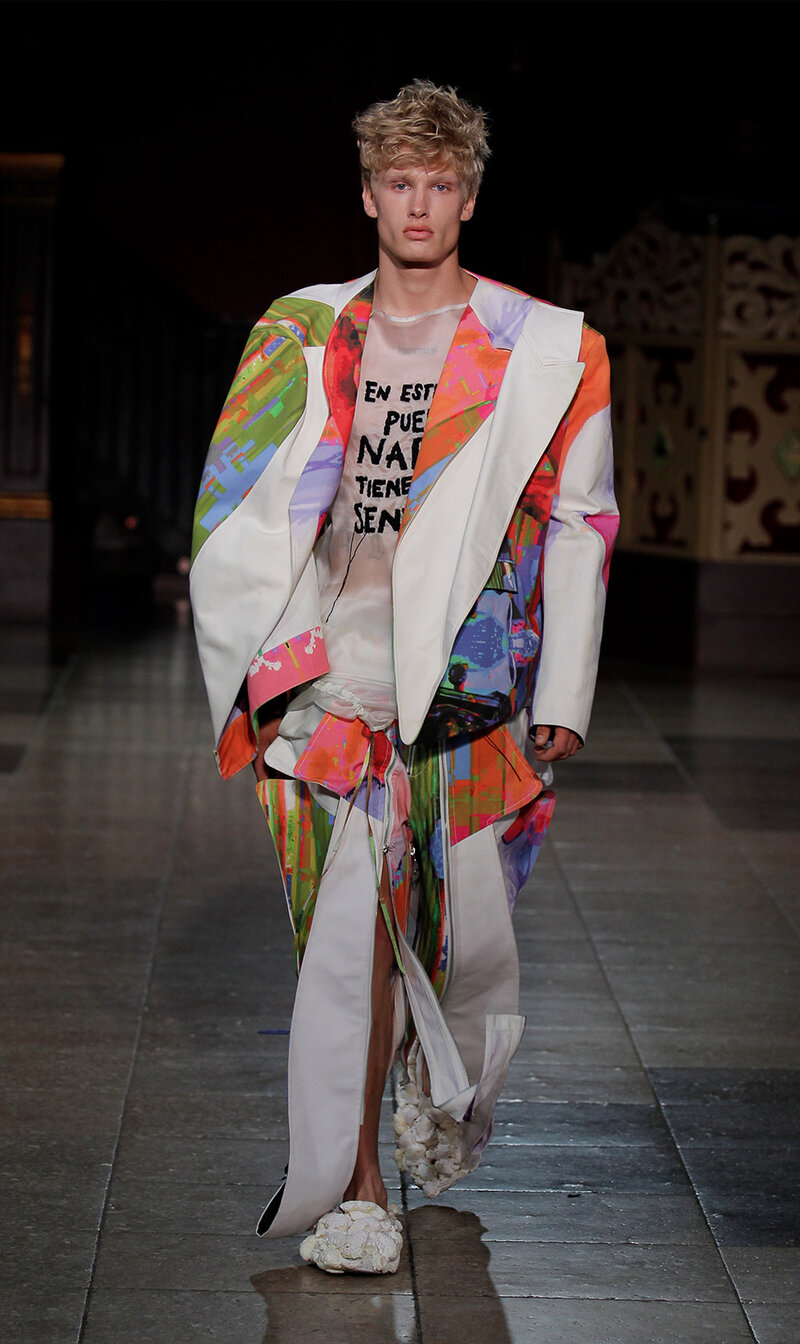 Valentina Bentos
Fashion is a cow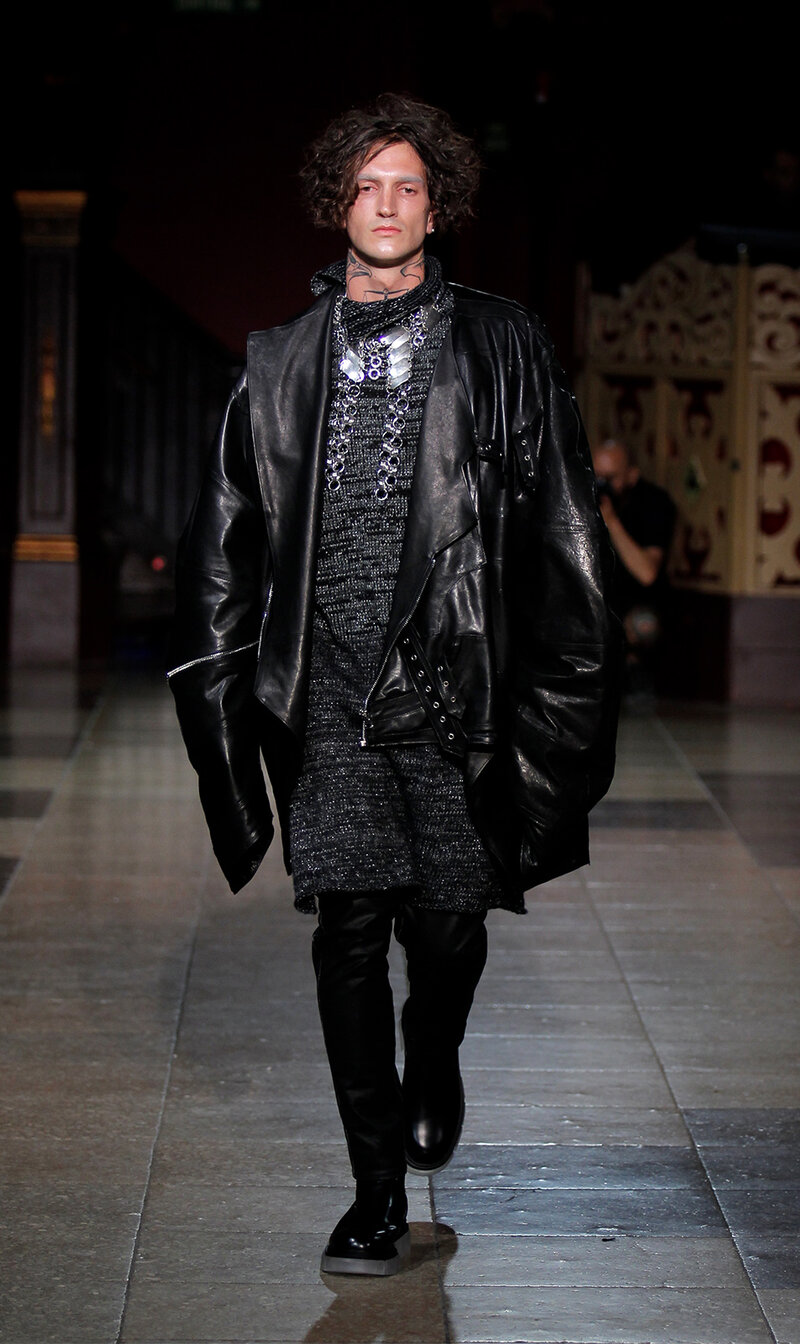 Luisa Goded
Righteous Energy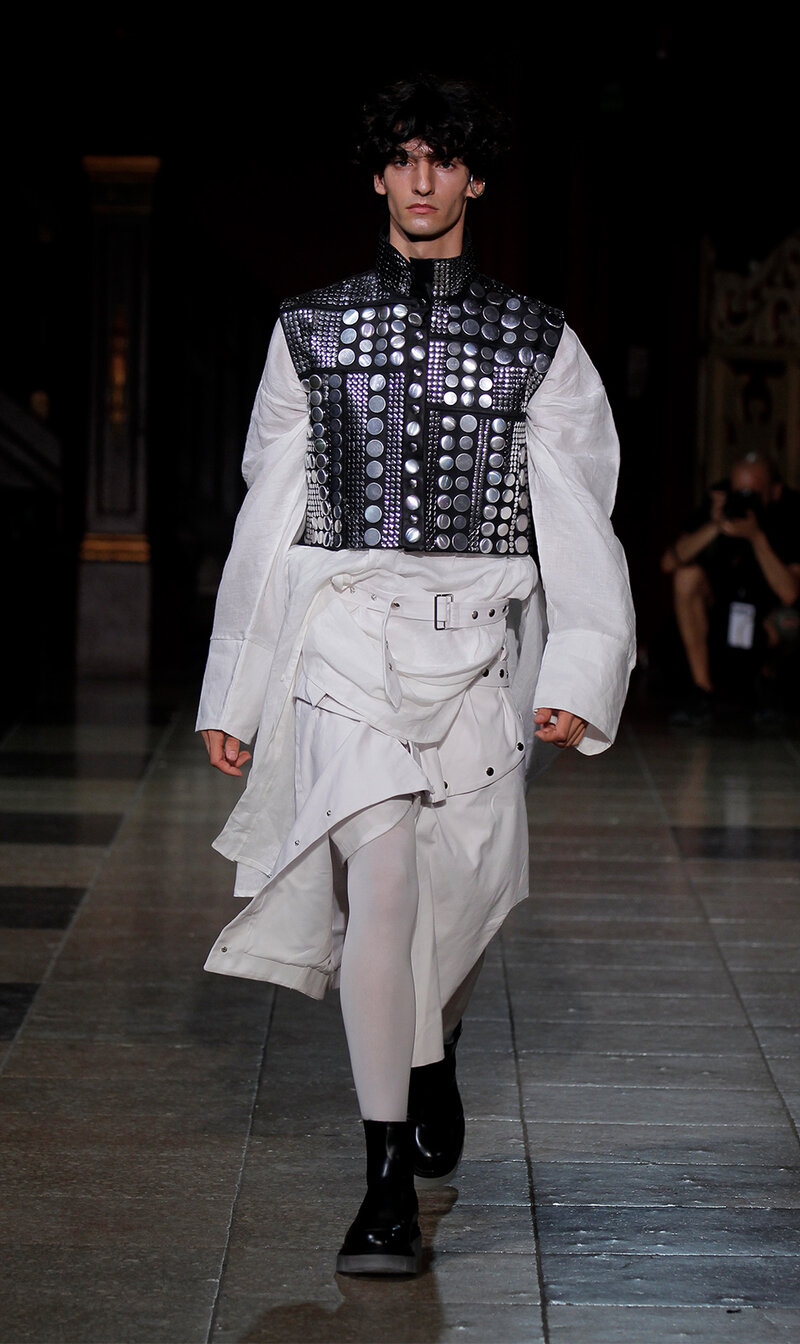 Luisa Goded
Righteous Energy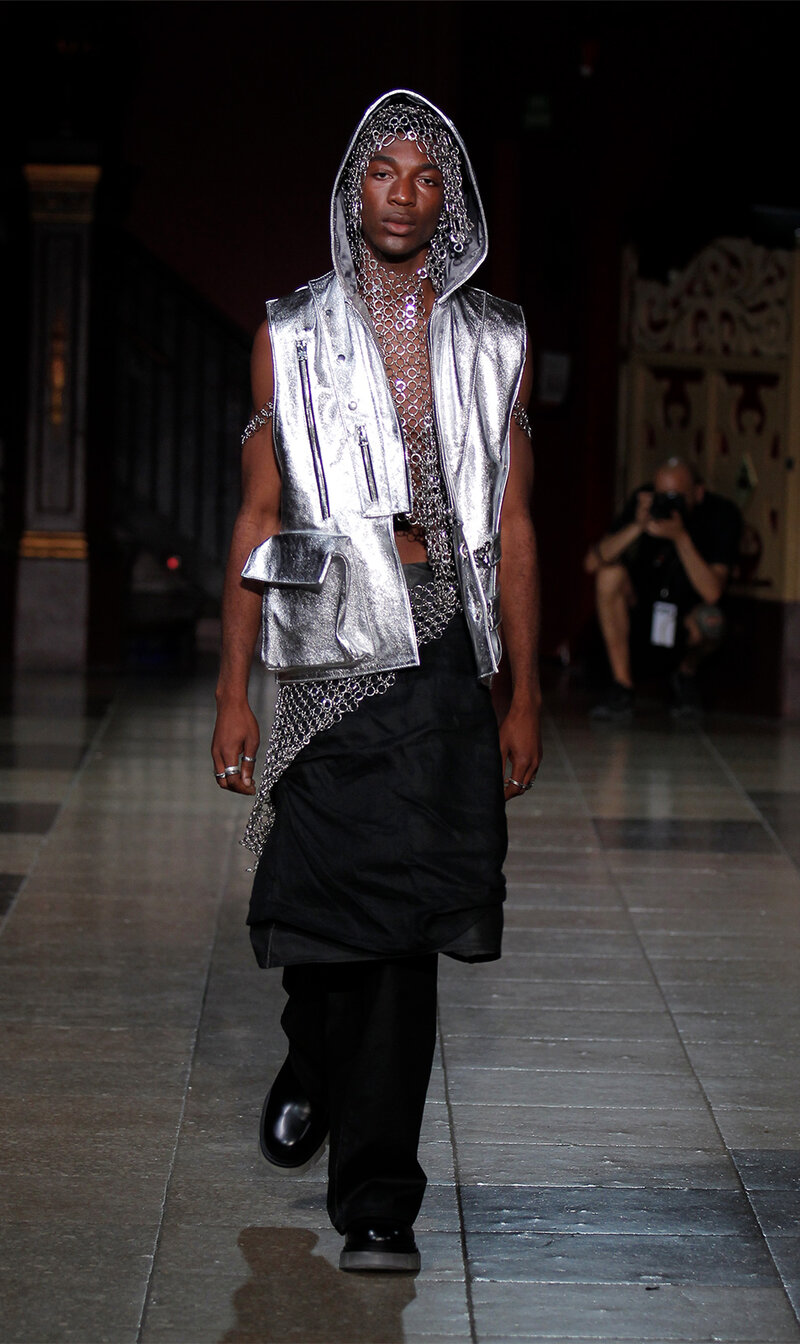 Luisa Goded
Righteous Energy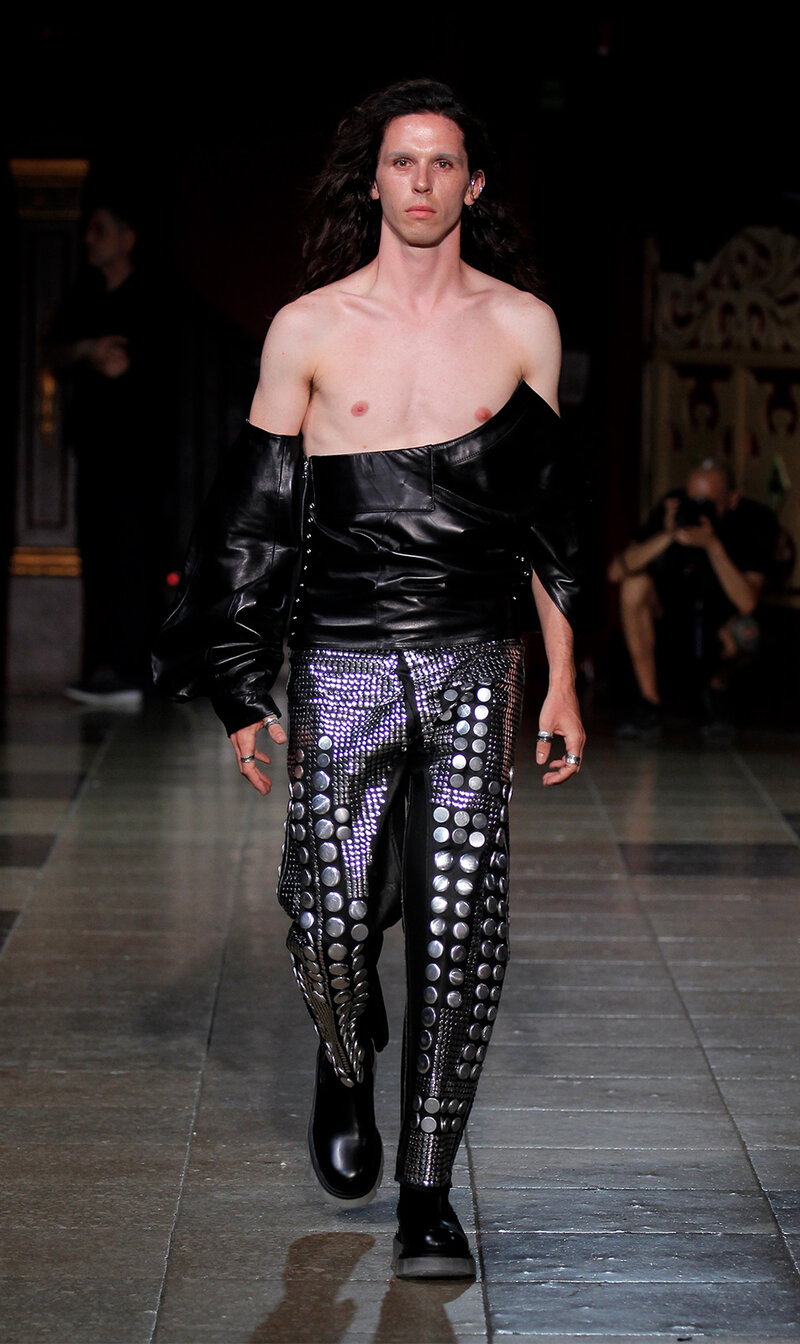 Luisa Goded
Righteous Energy
Tània Salse
Stuff we don't need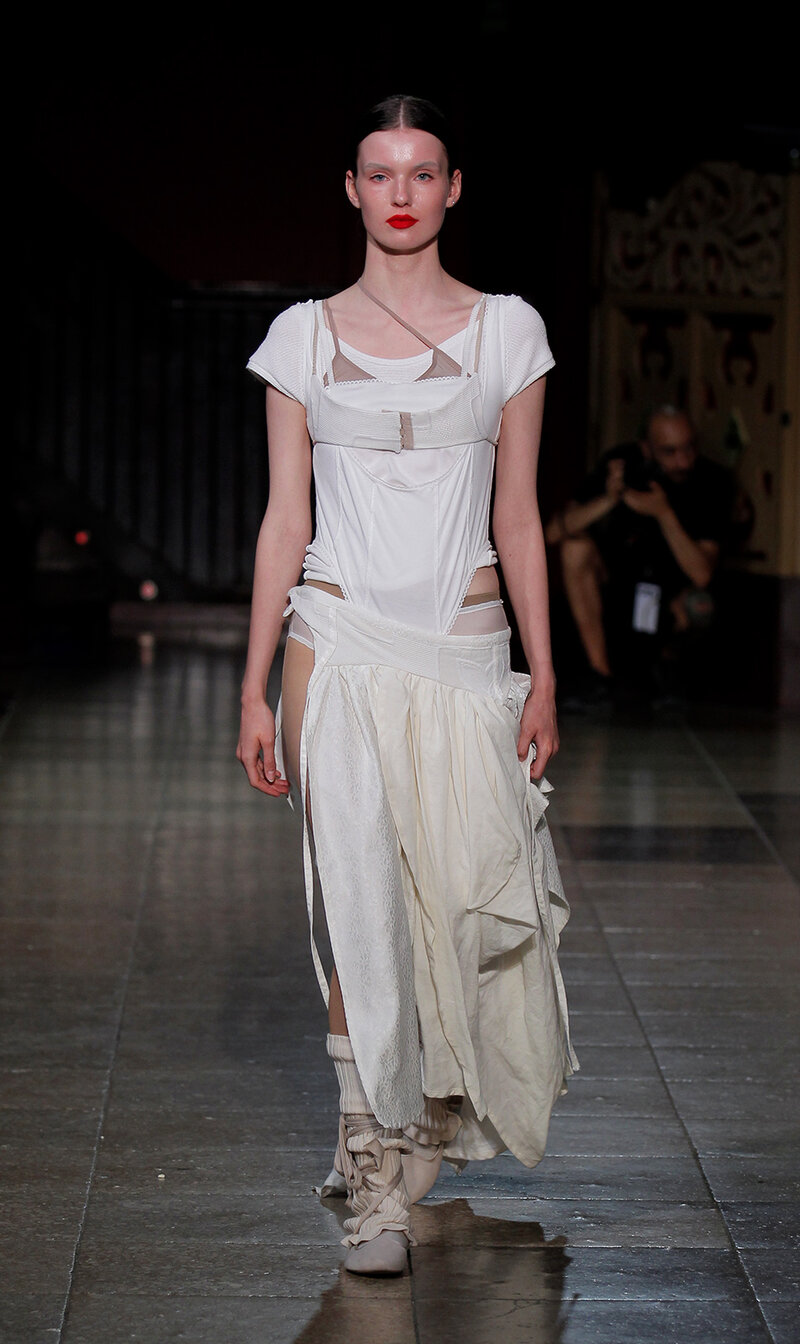 Tània Salse
Stuff we don't need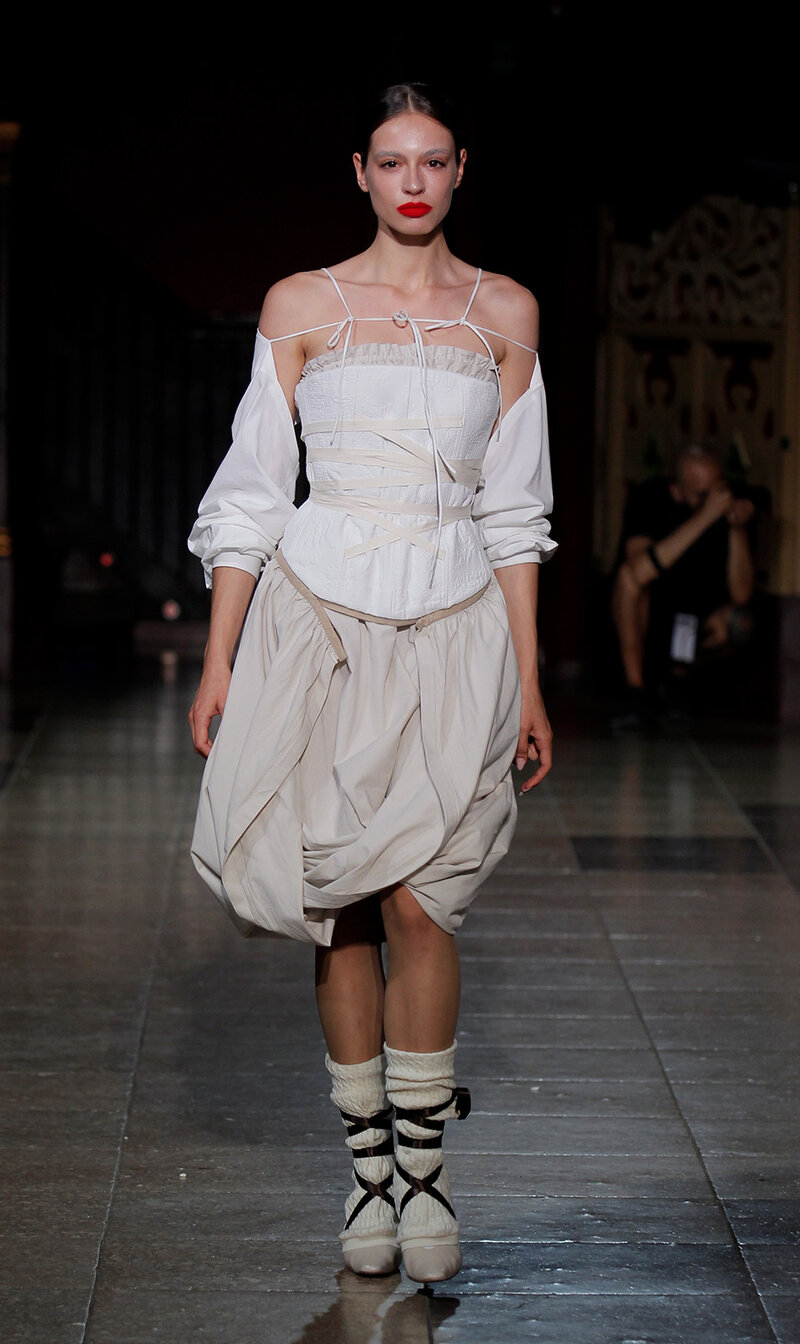 Tània Salse
Stuff we don't need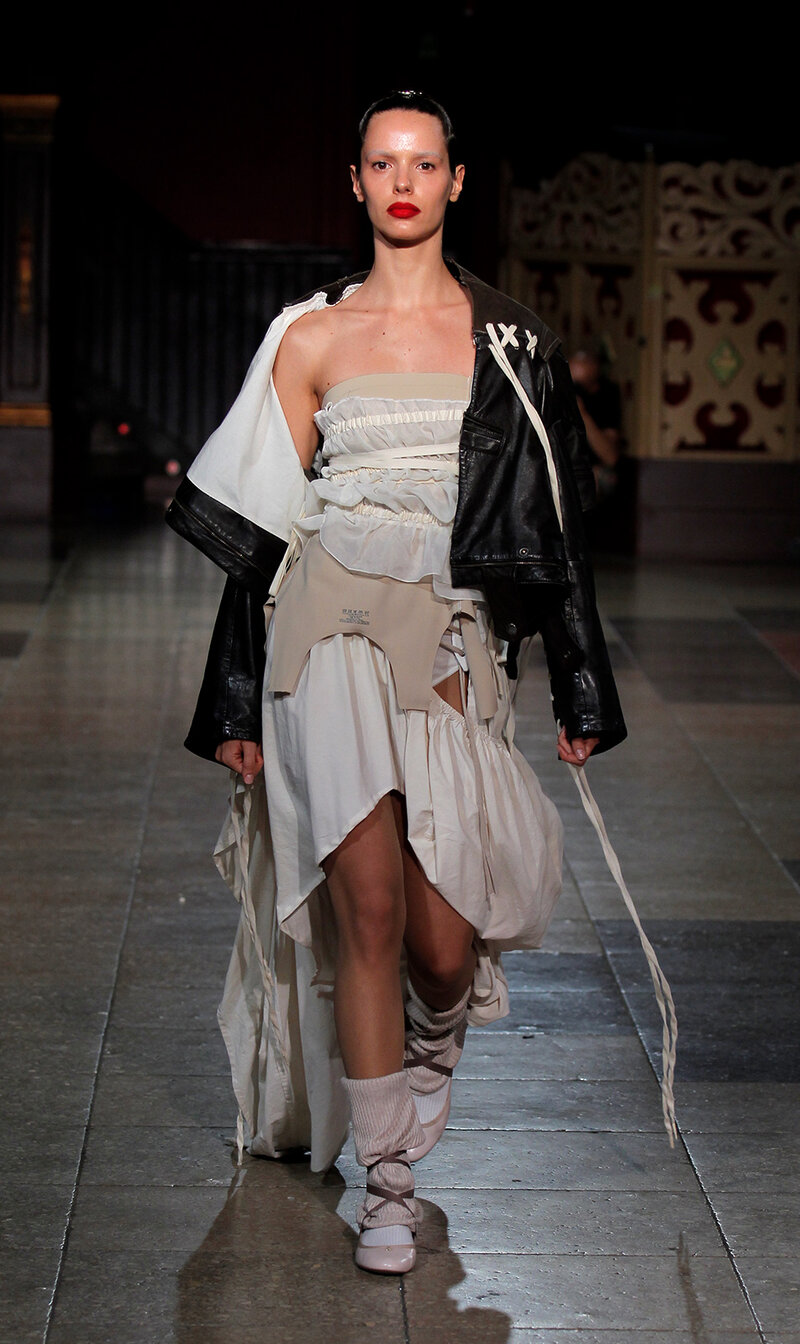 Tània Salse
Stuff we don't need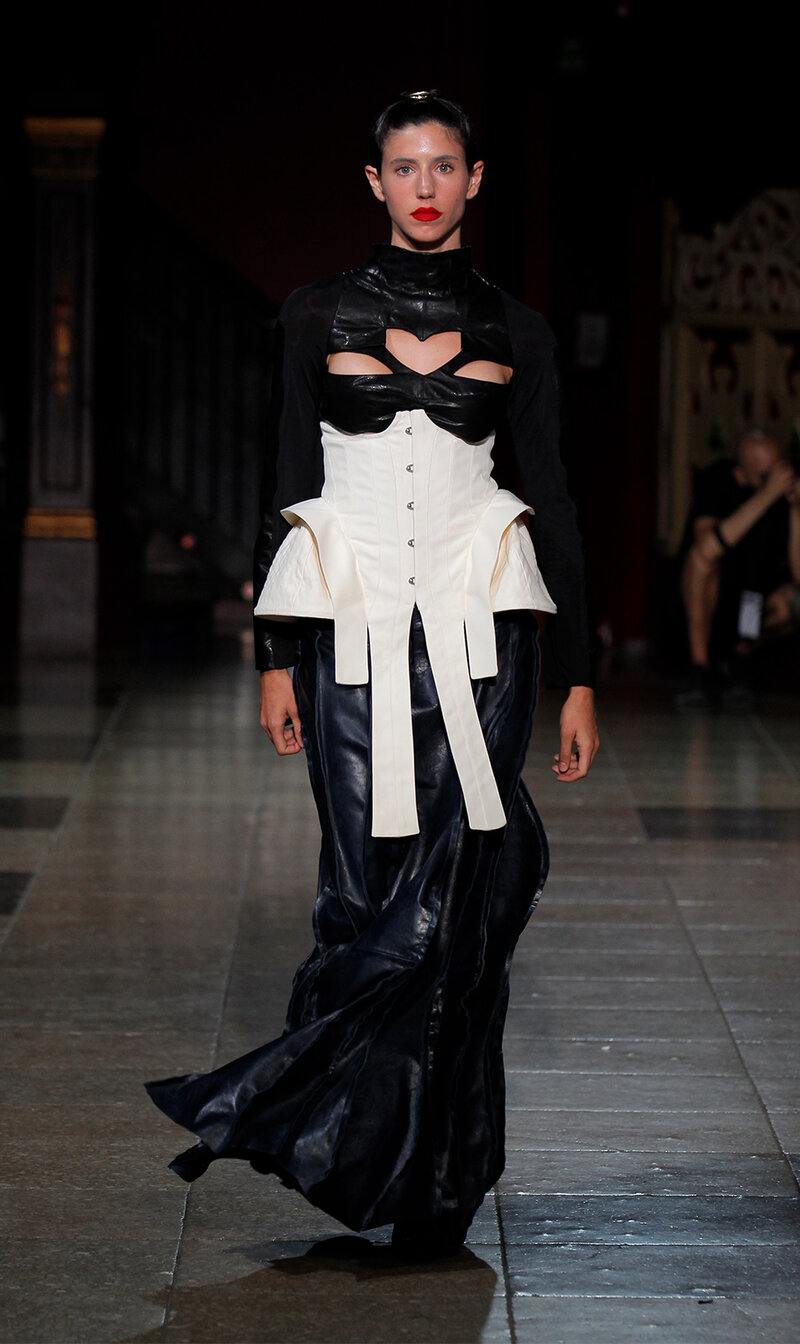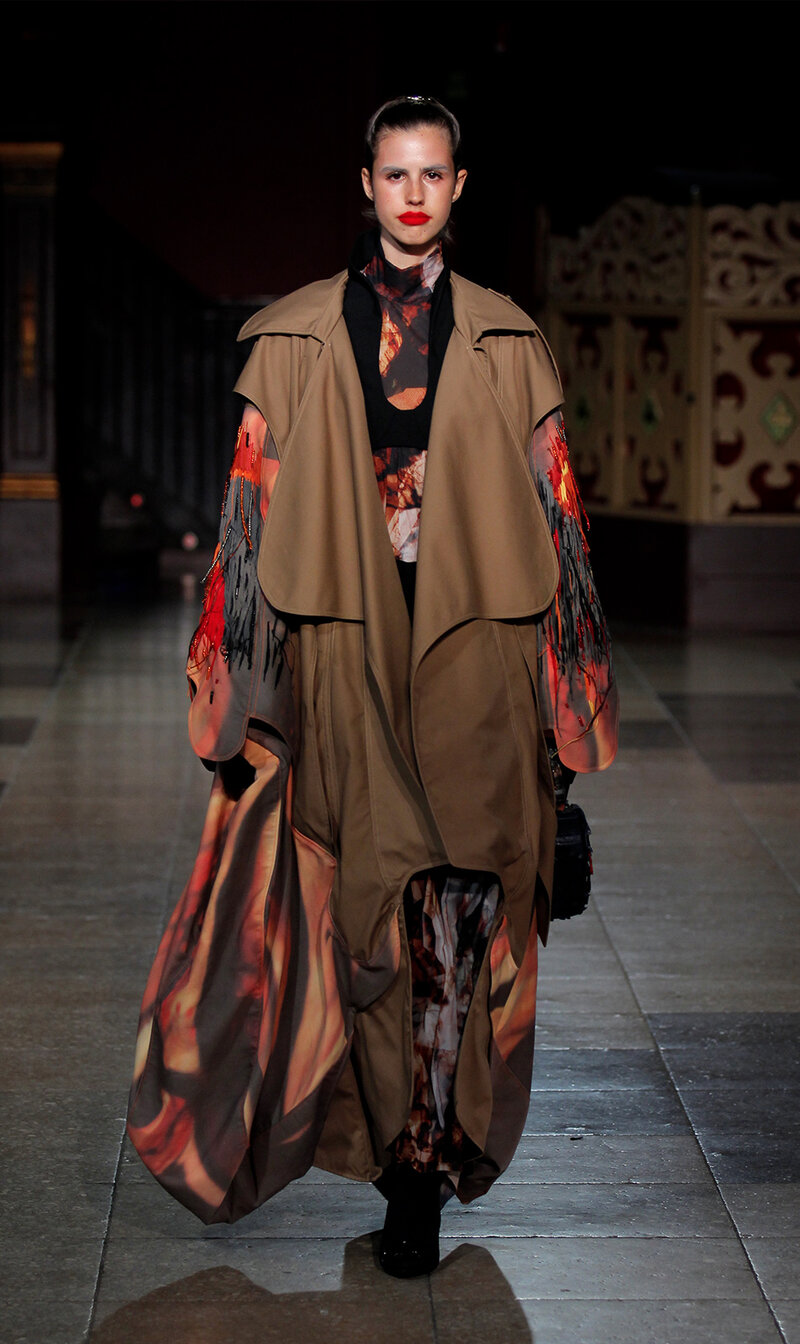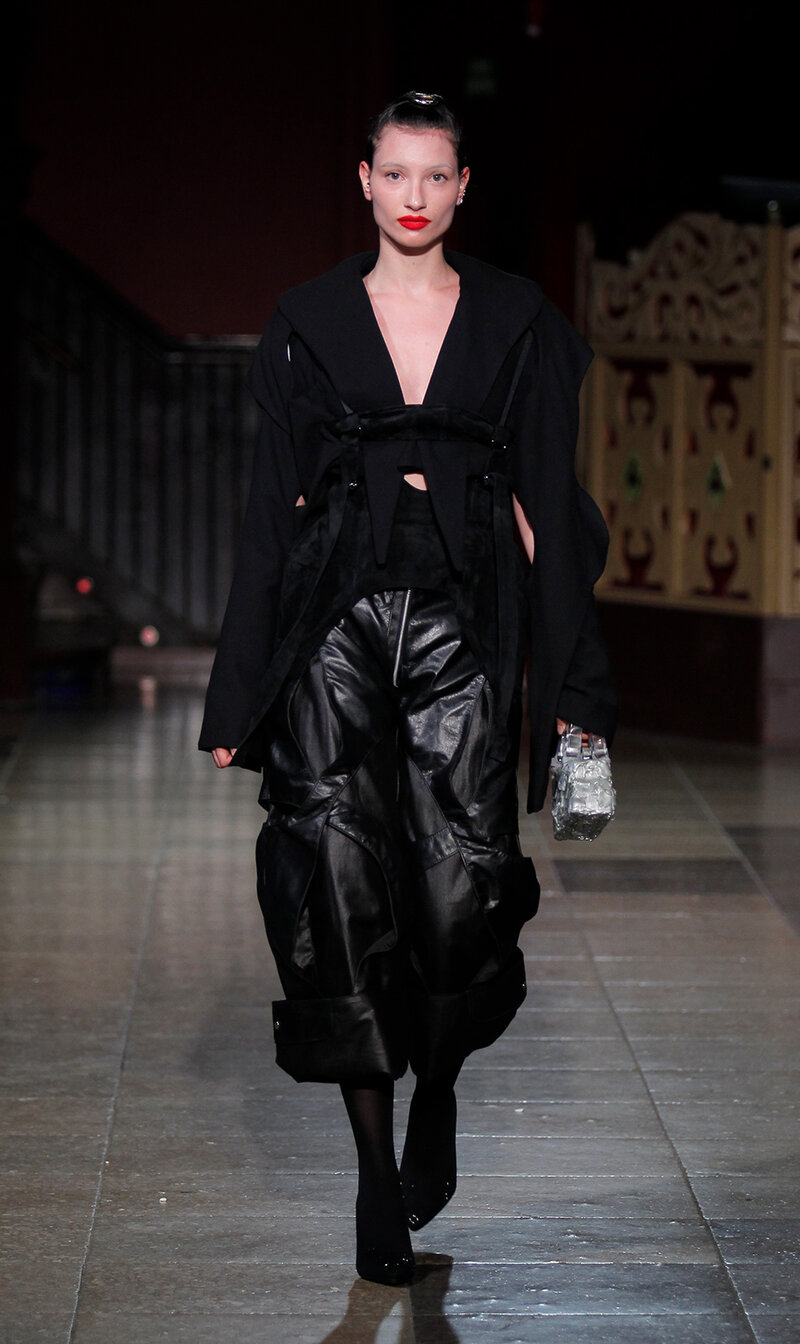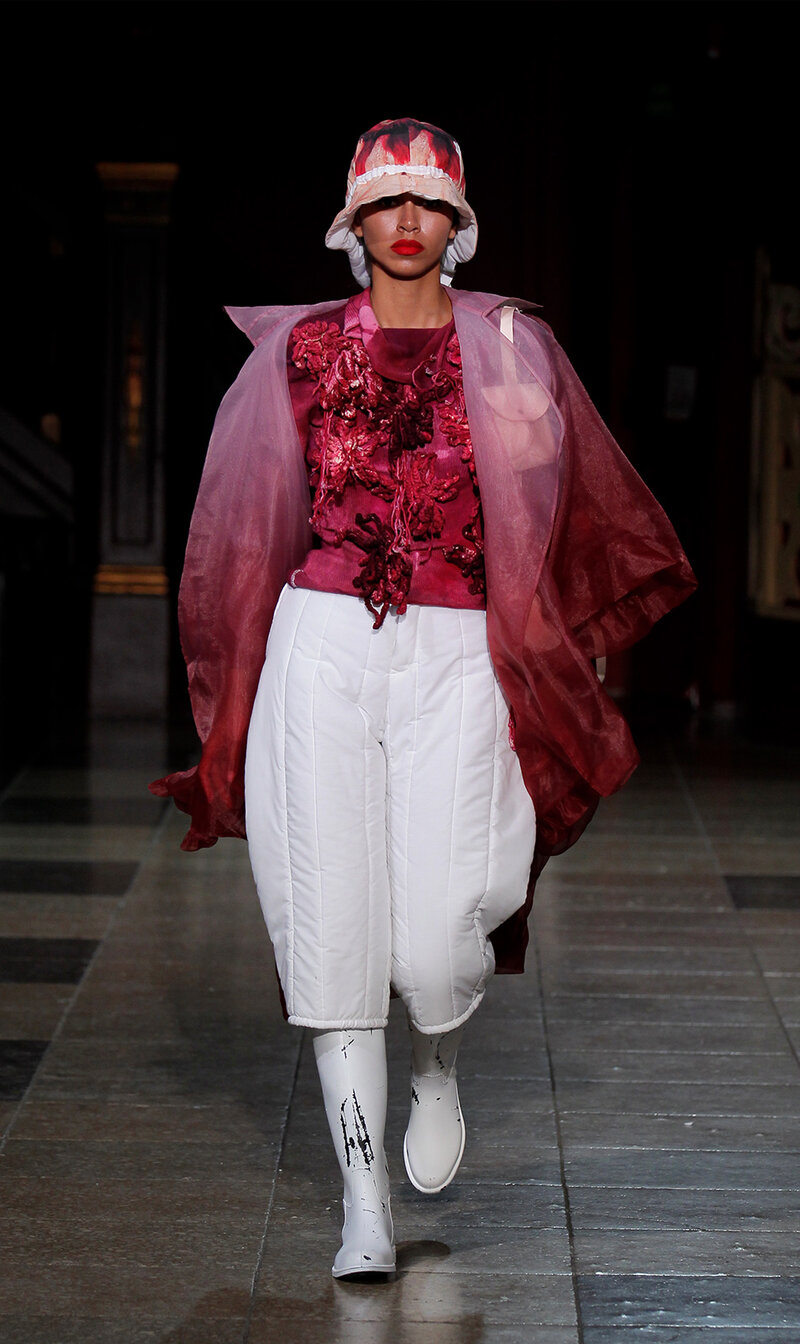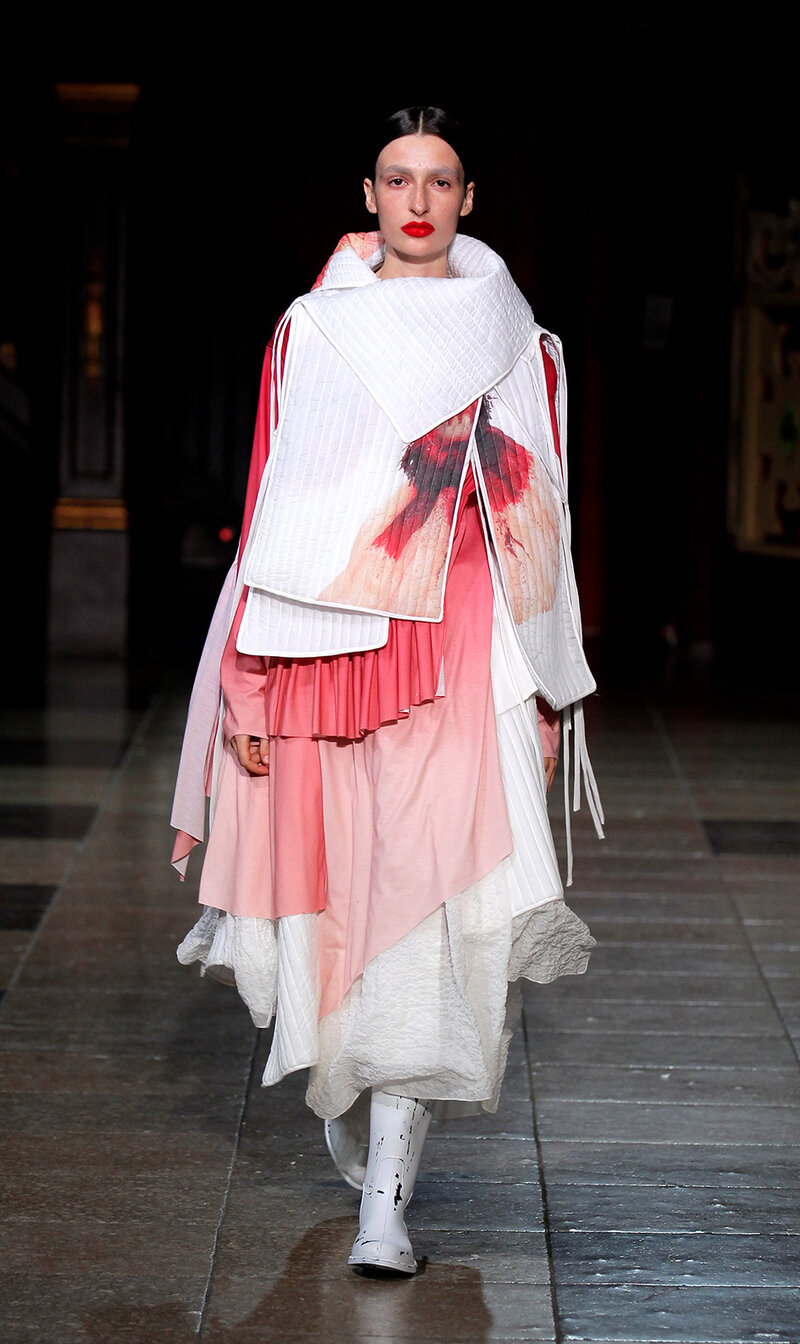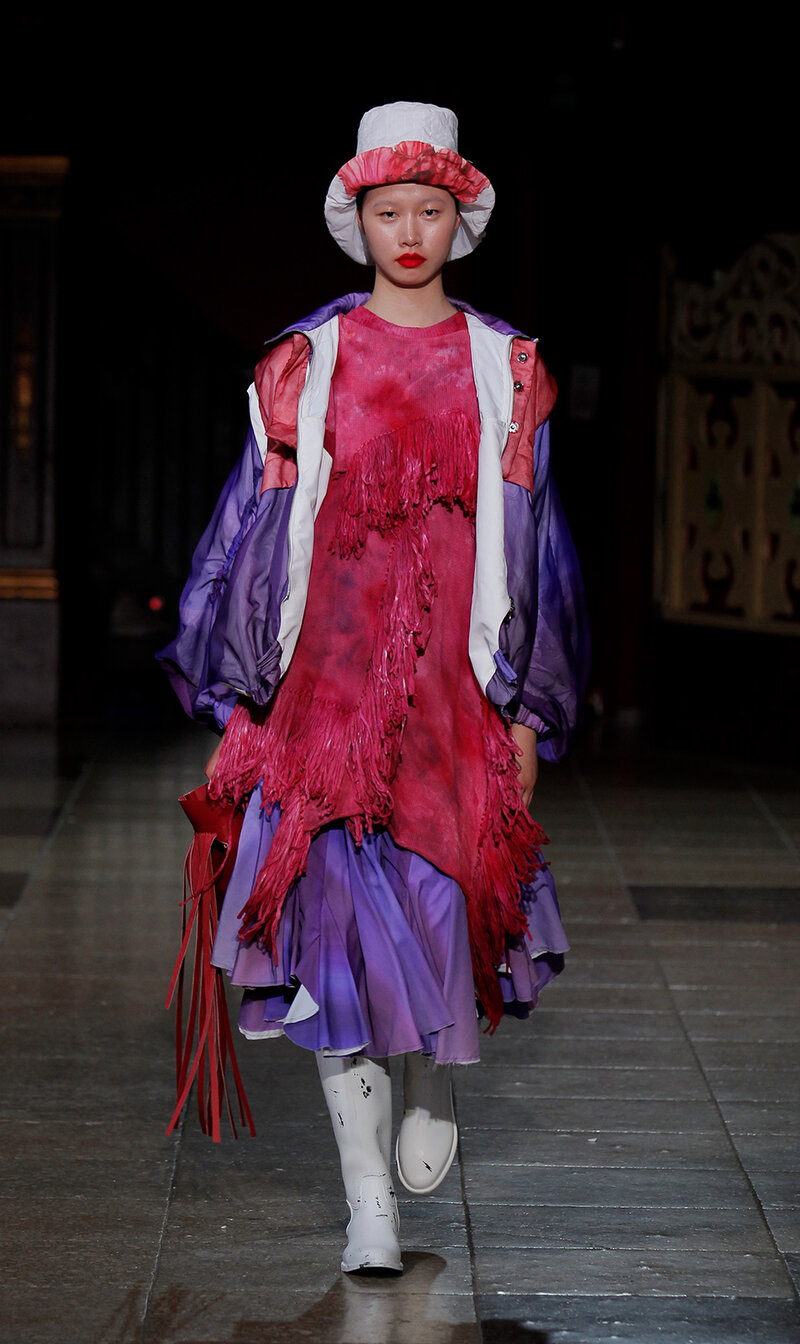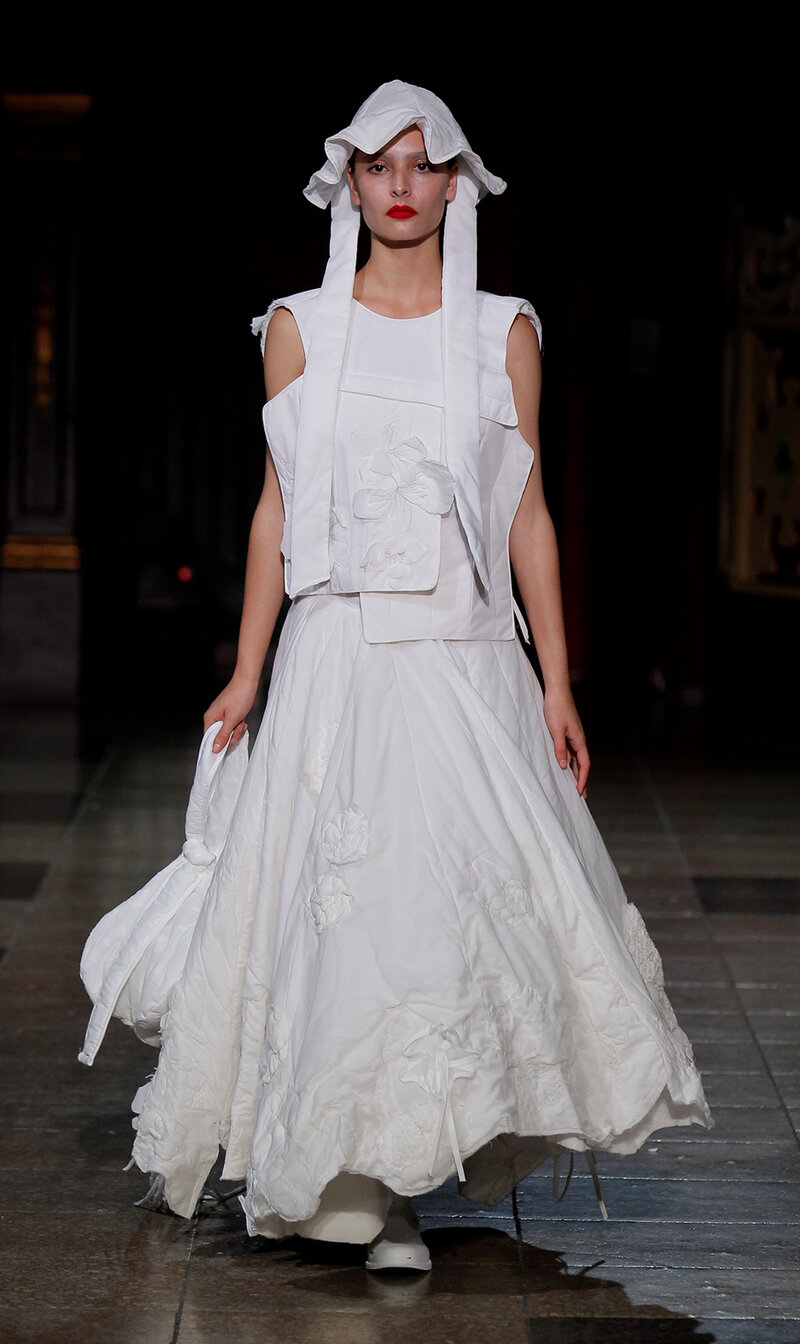 Martina Mateu
Un dimecres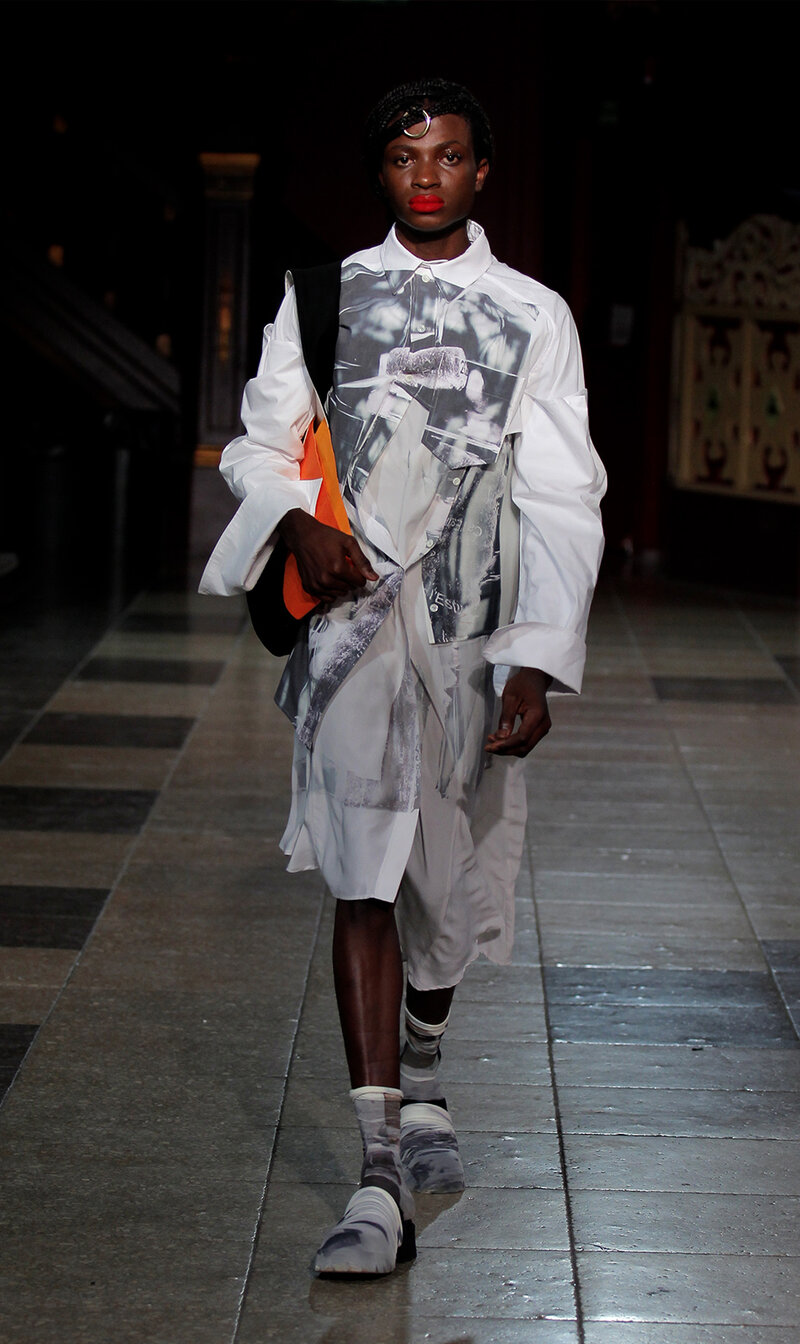 Martina Mateu
Un Dimecres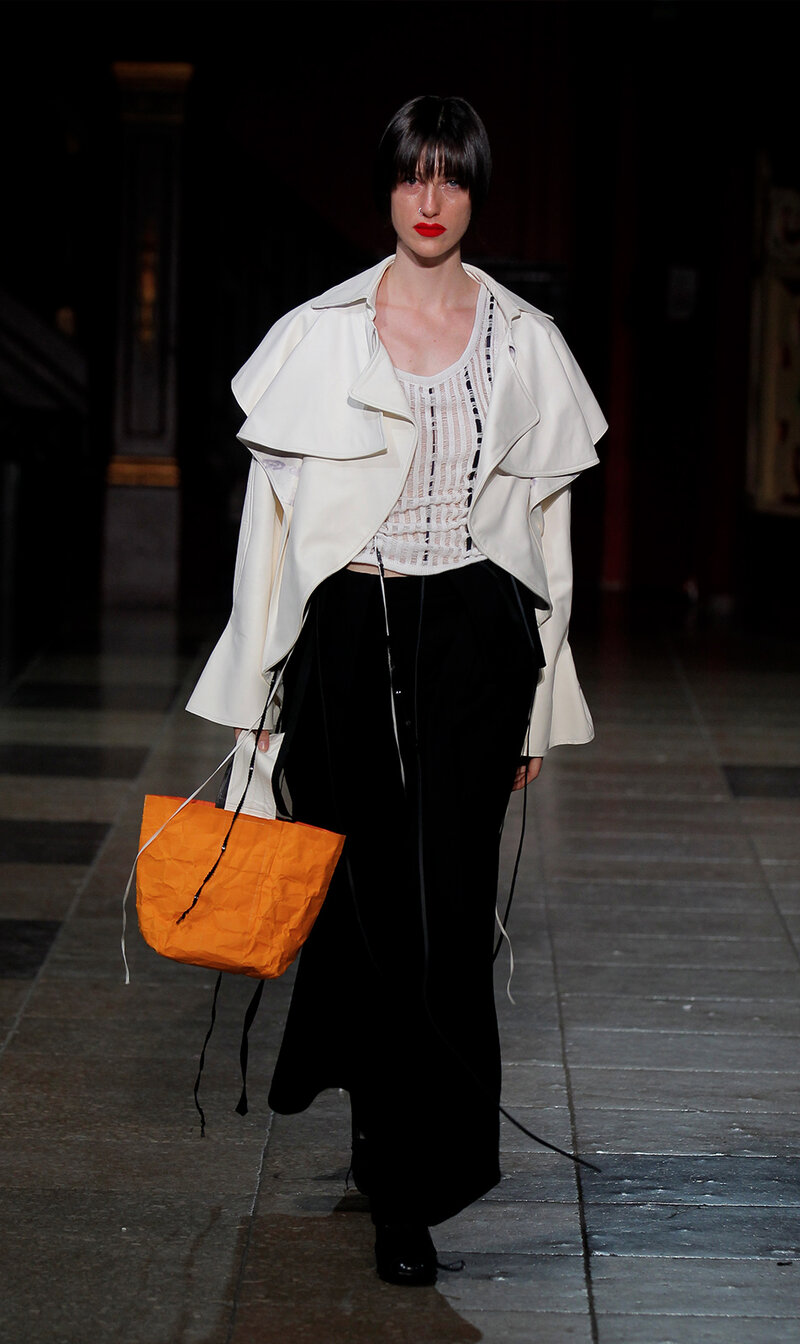 Martina Mateu
Un dimecres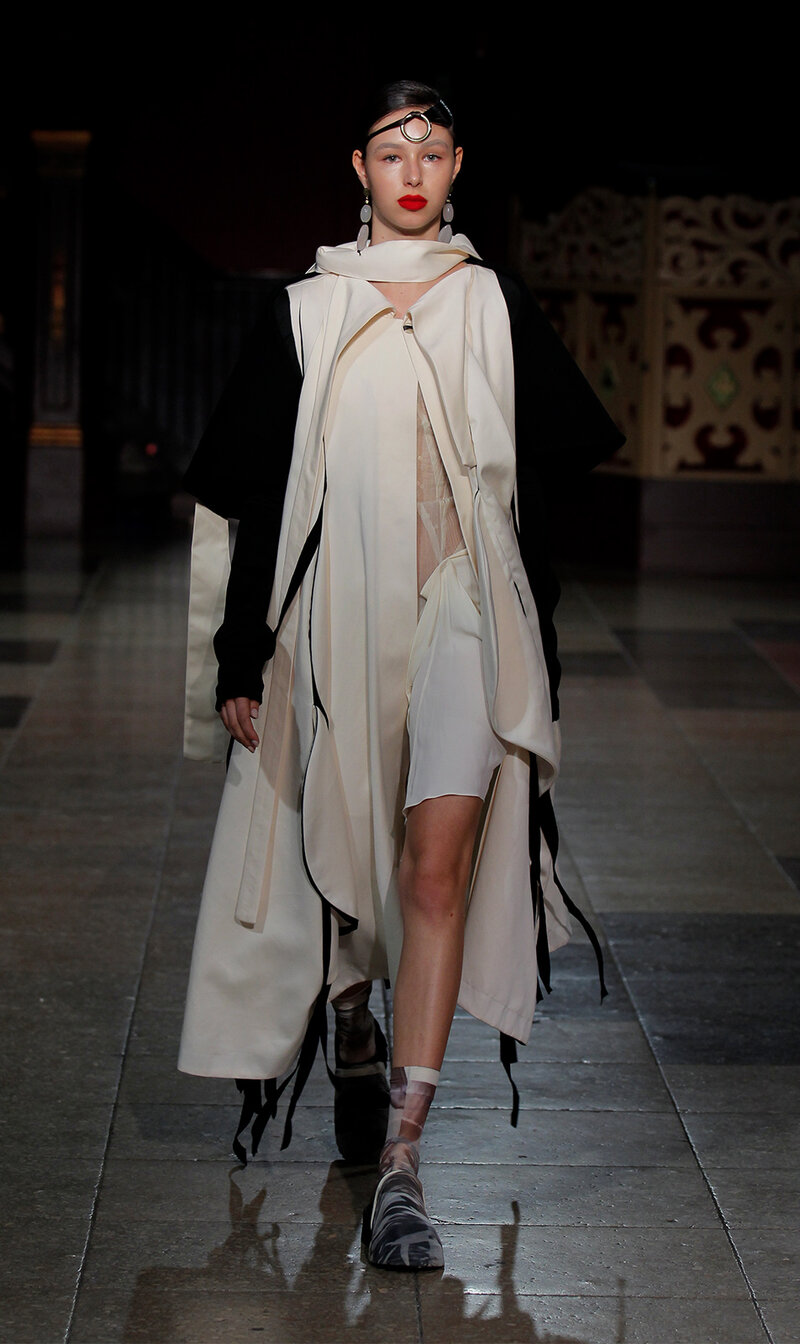 Martina Mateu
Un dimecres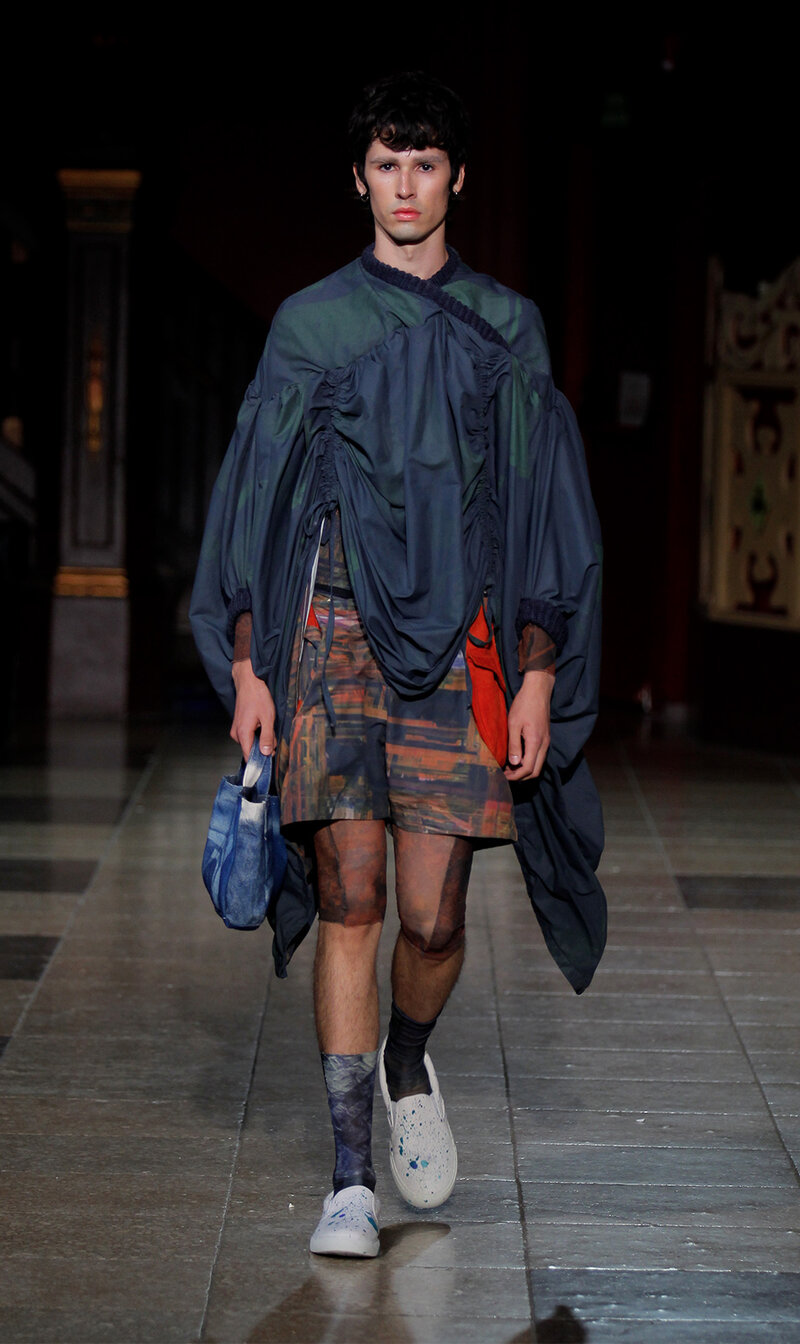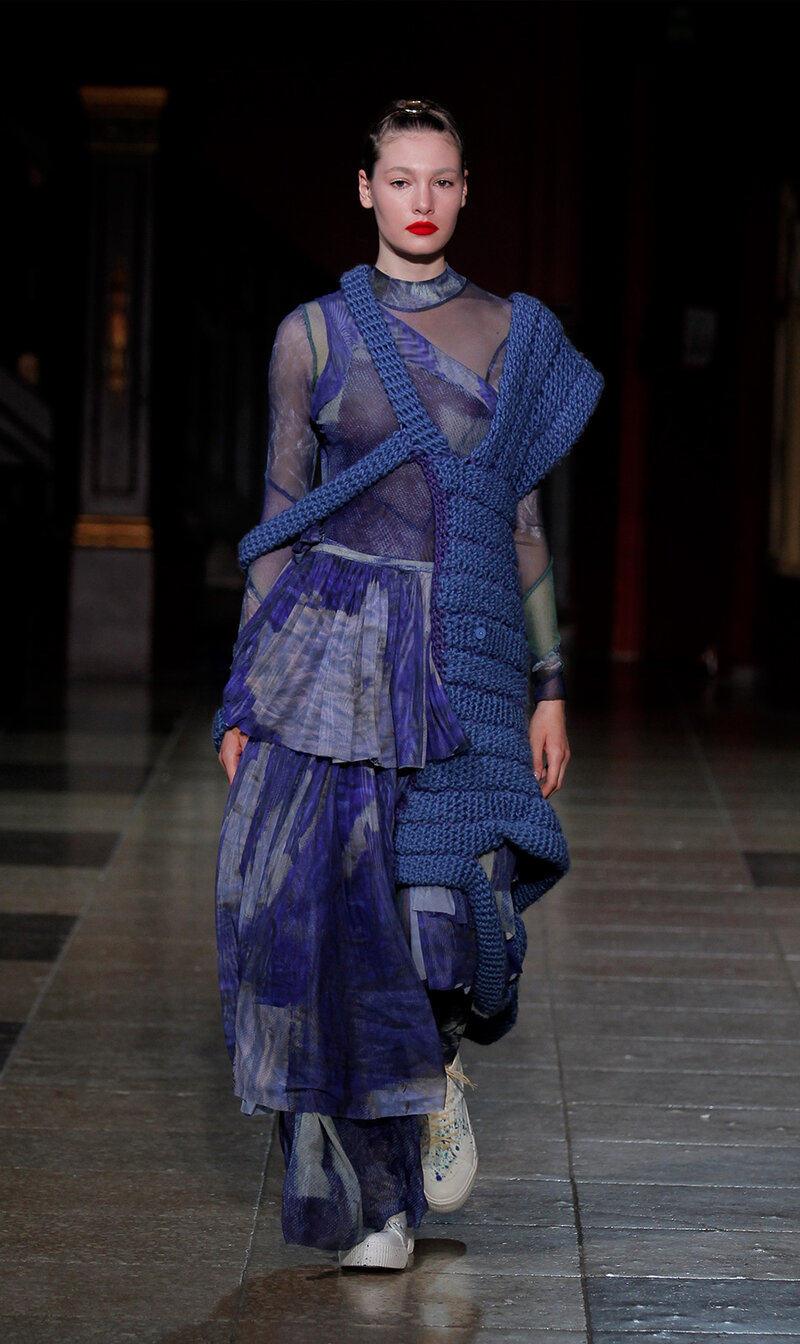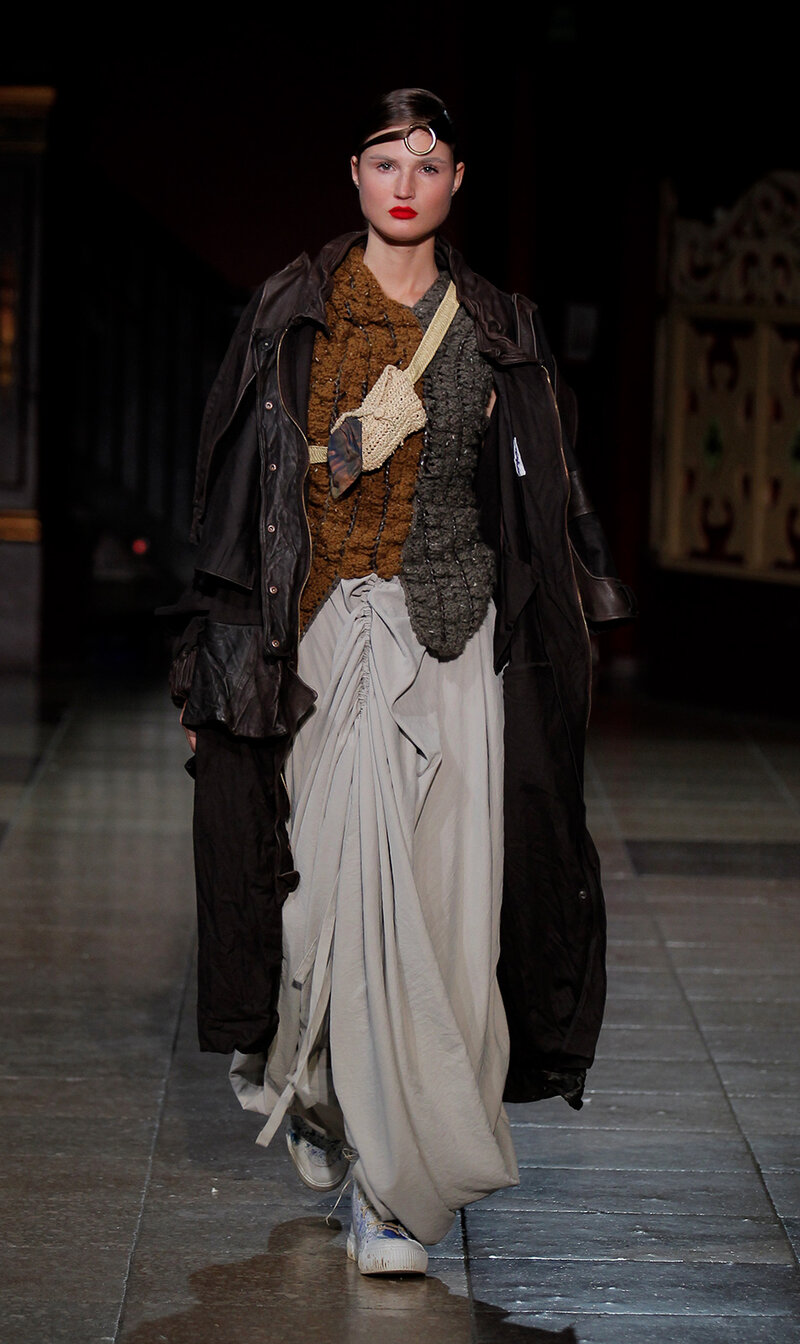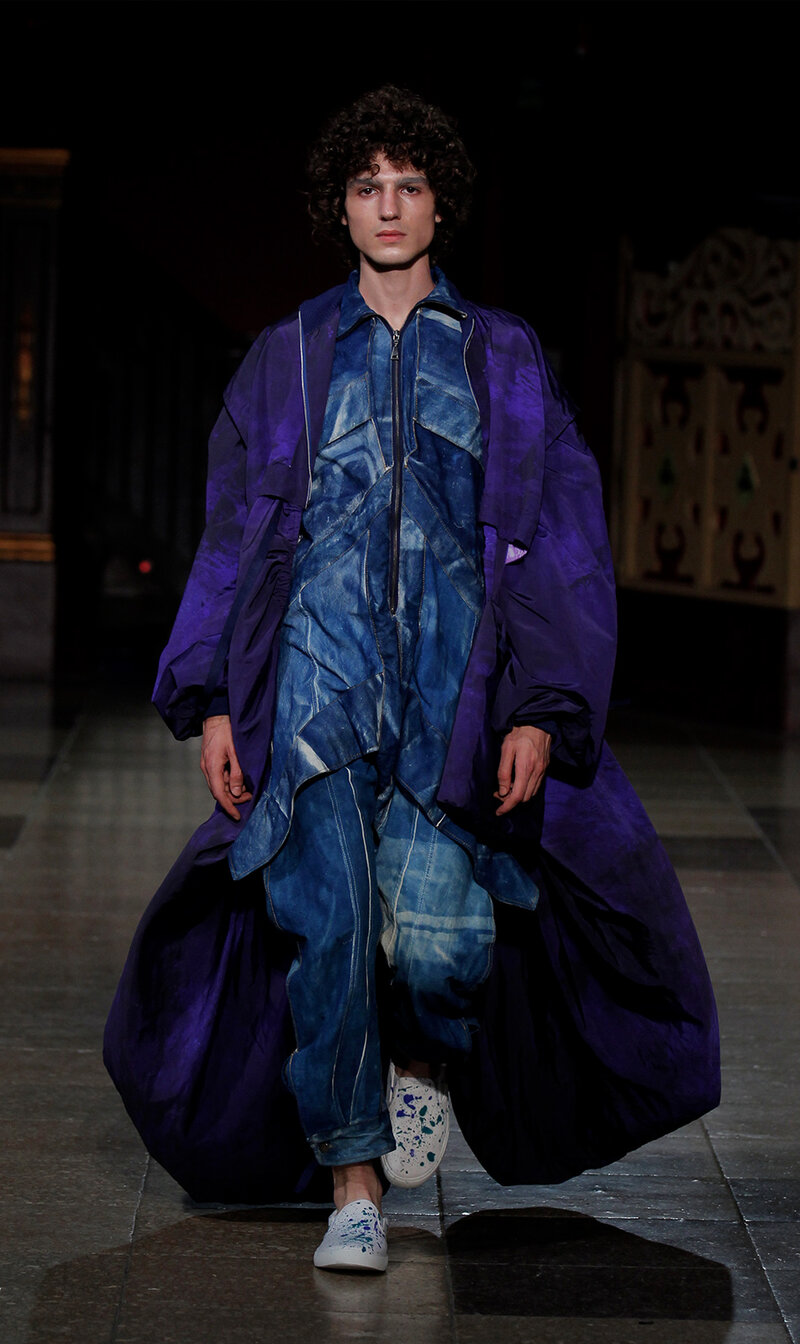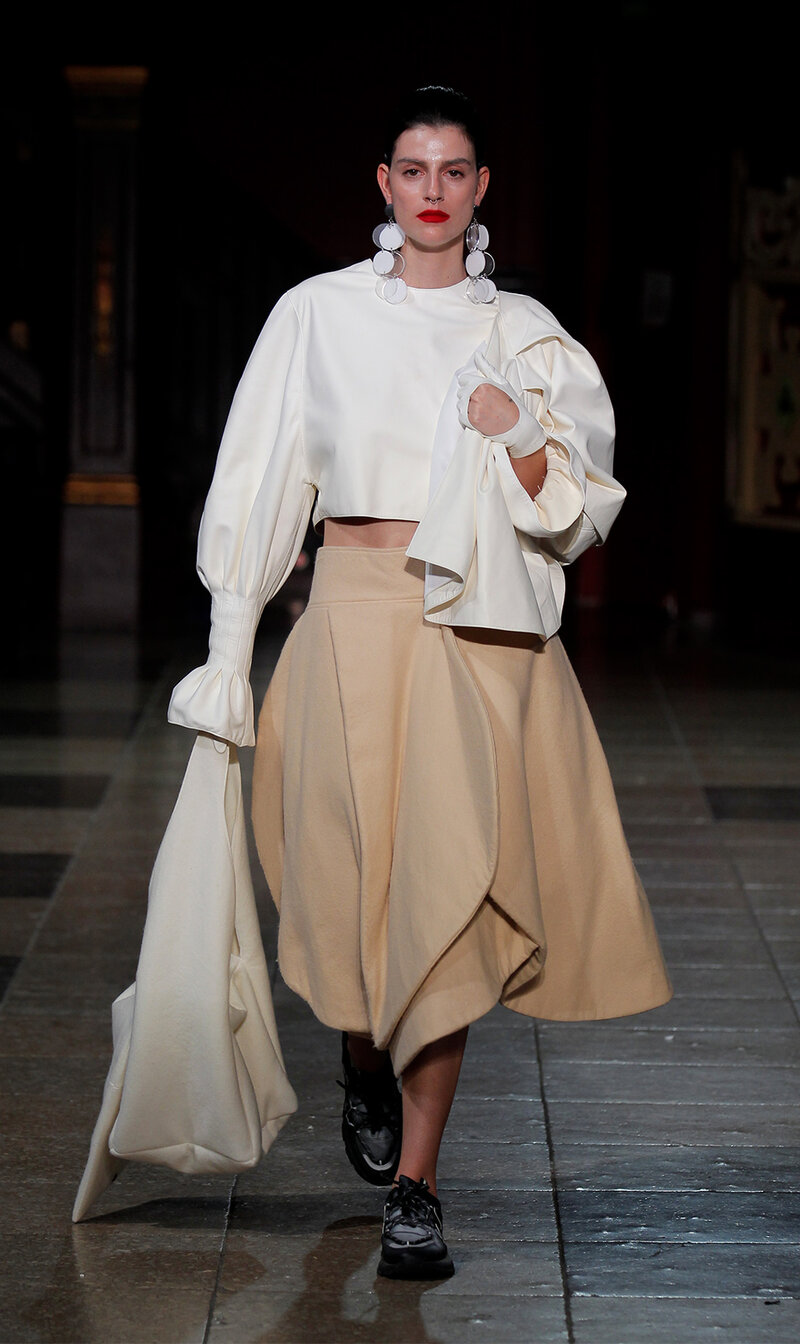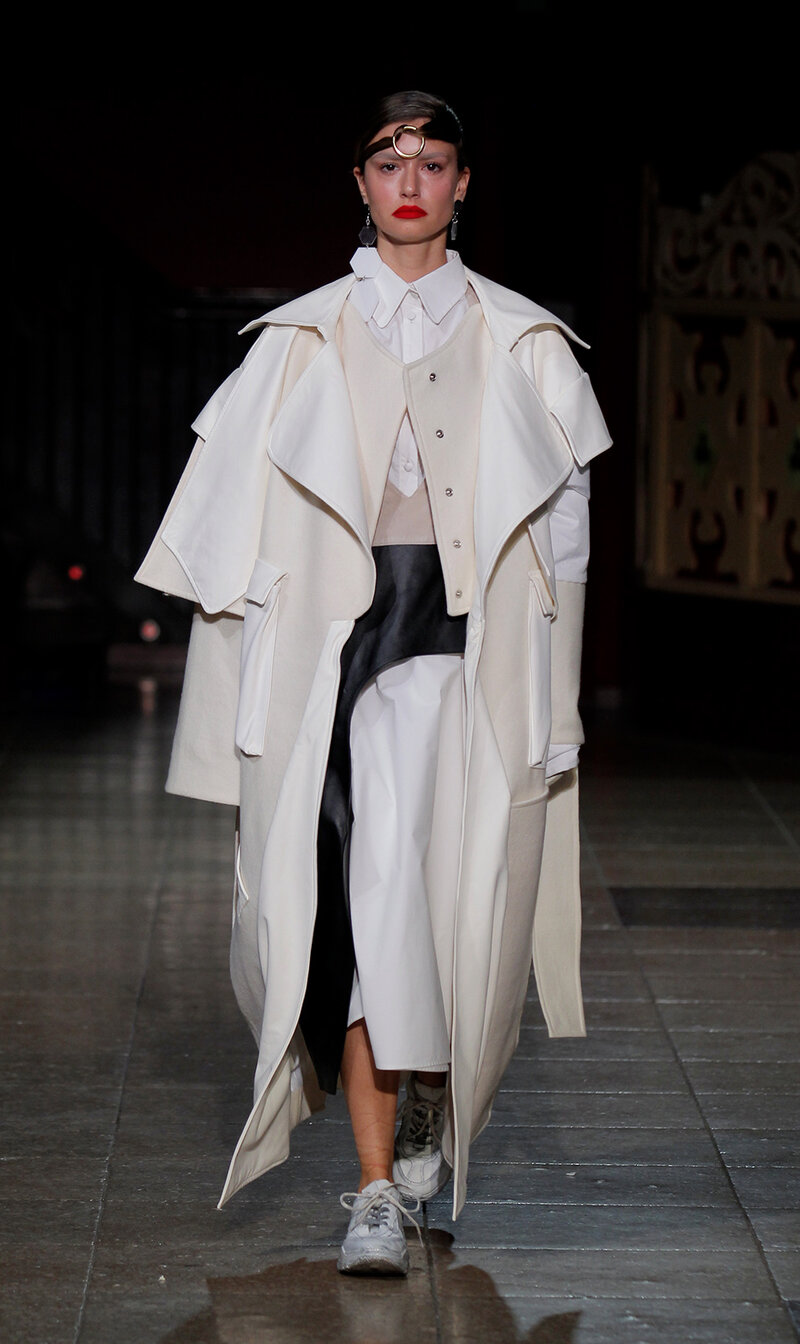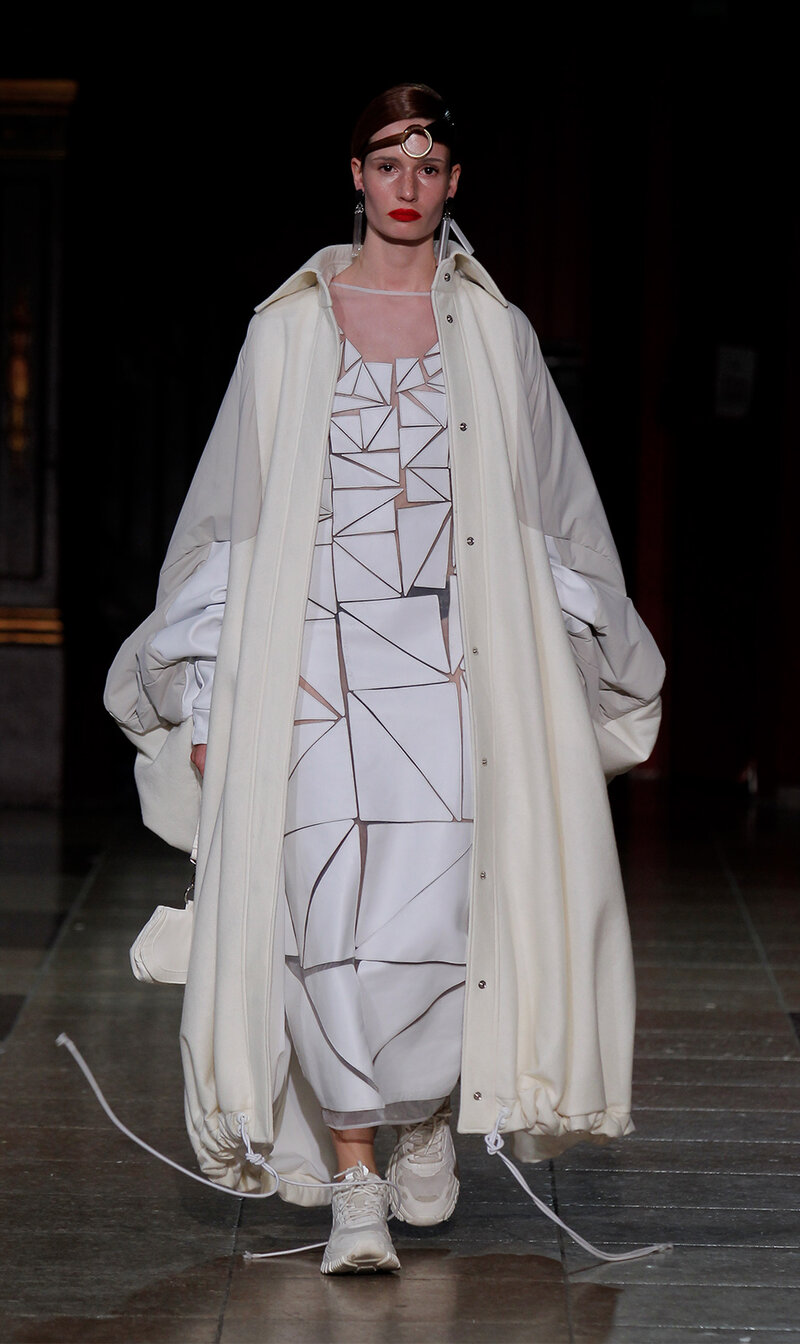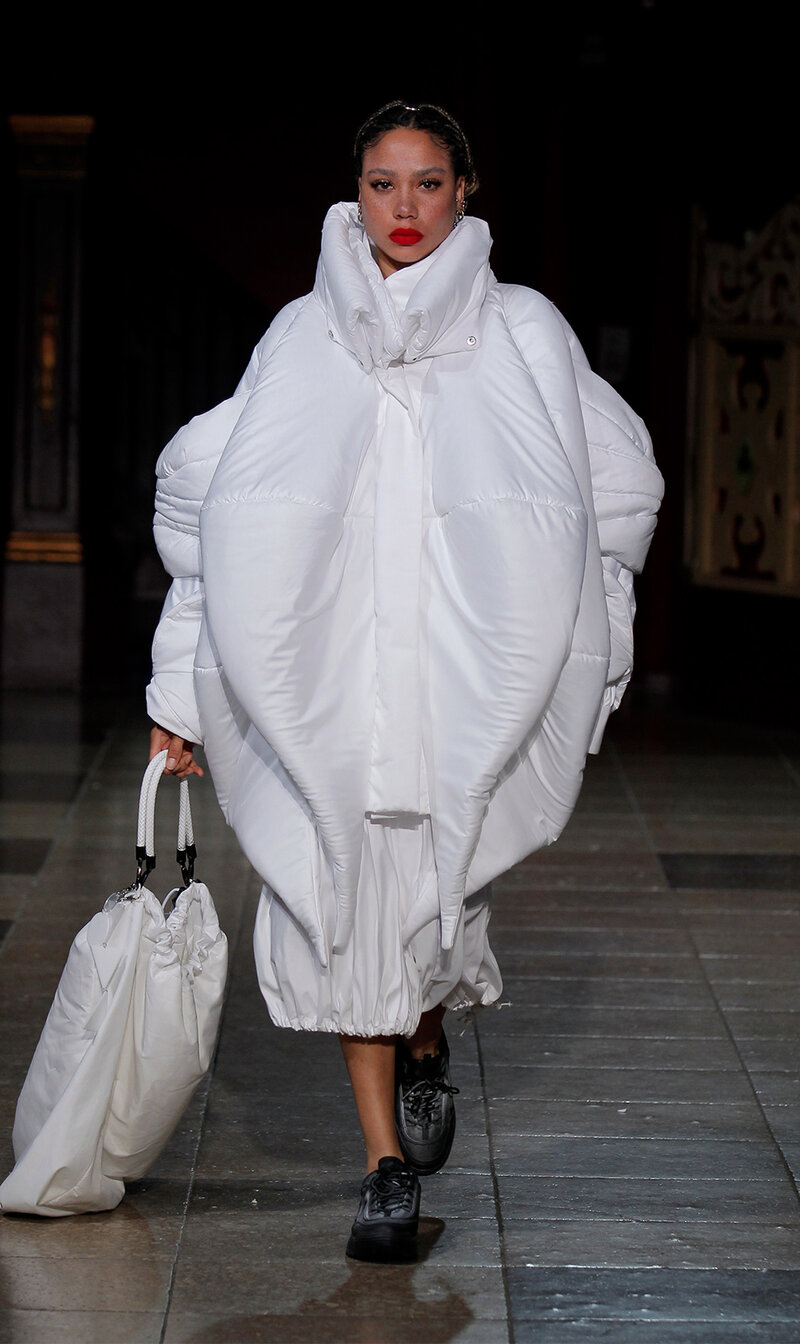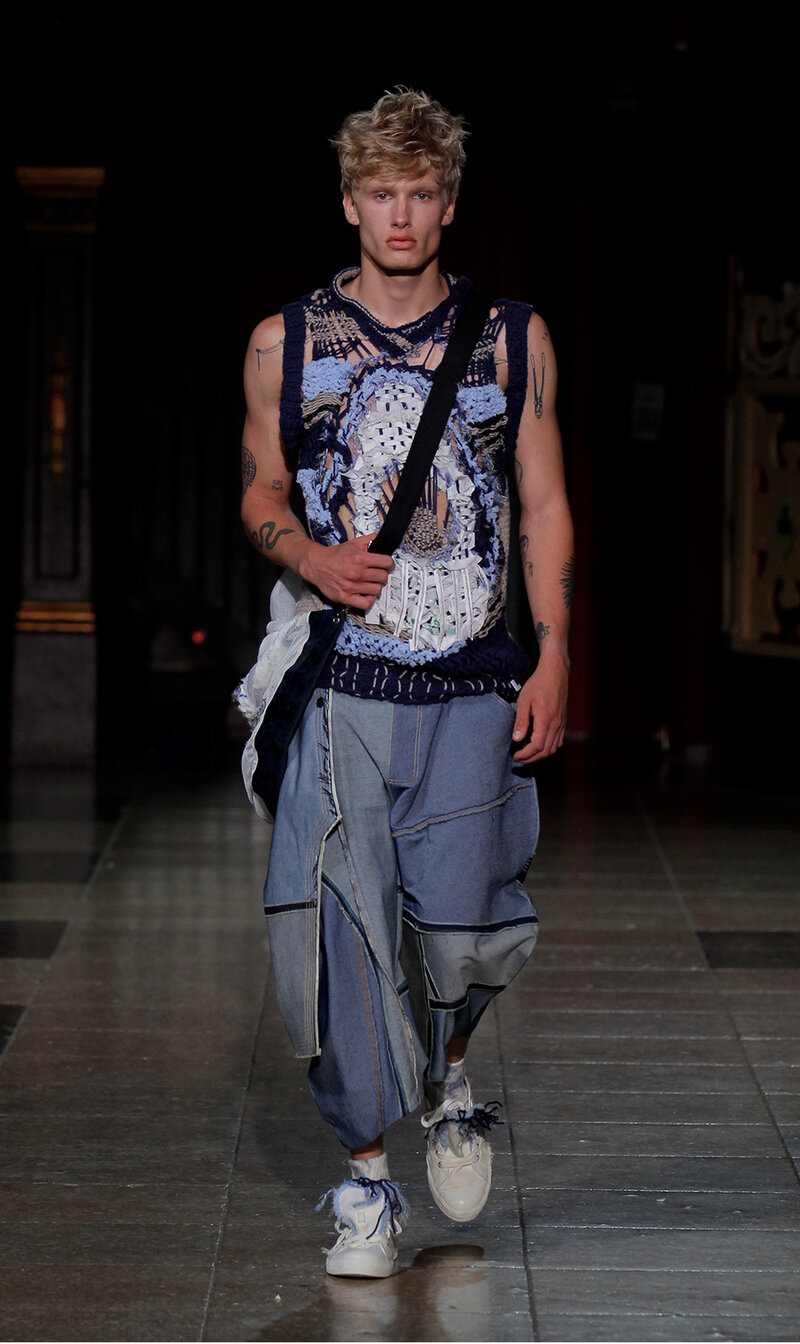 Ana Gracia
Uncover Awareness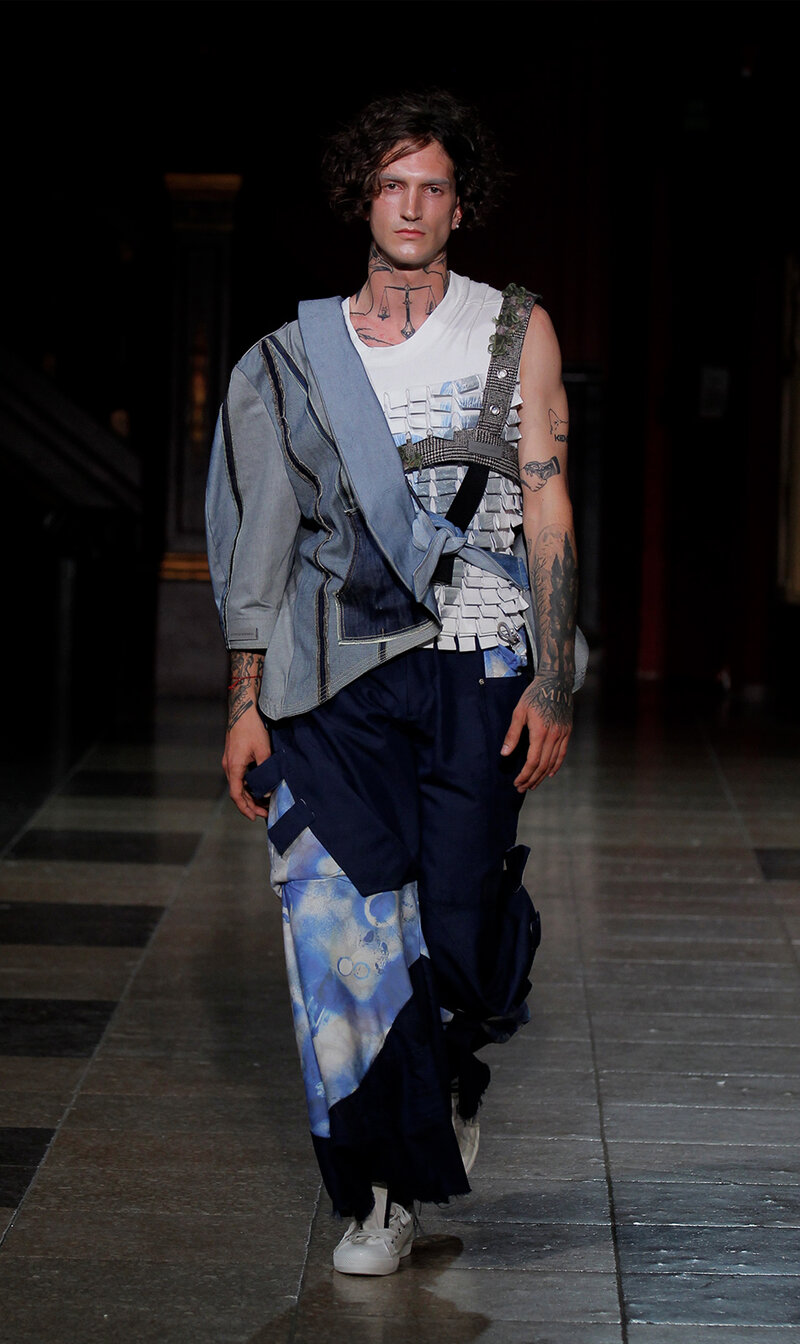 Ana Gracia
Uncover Awareness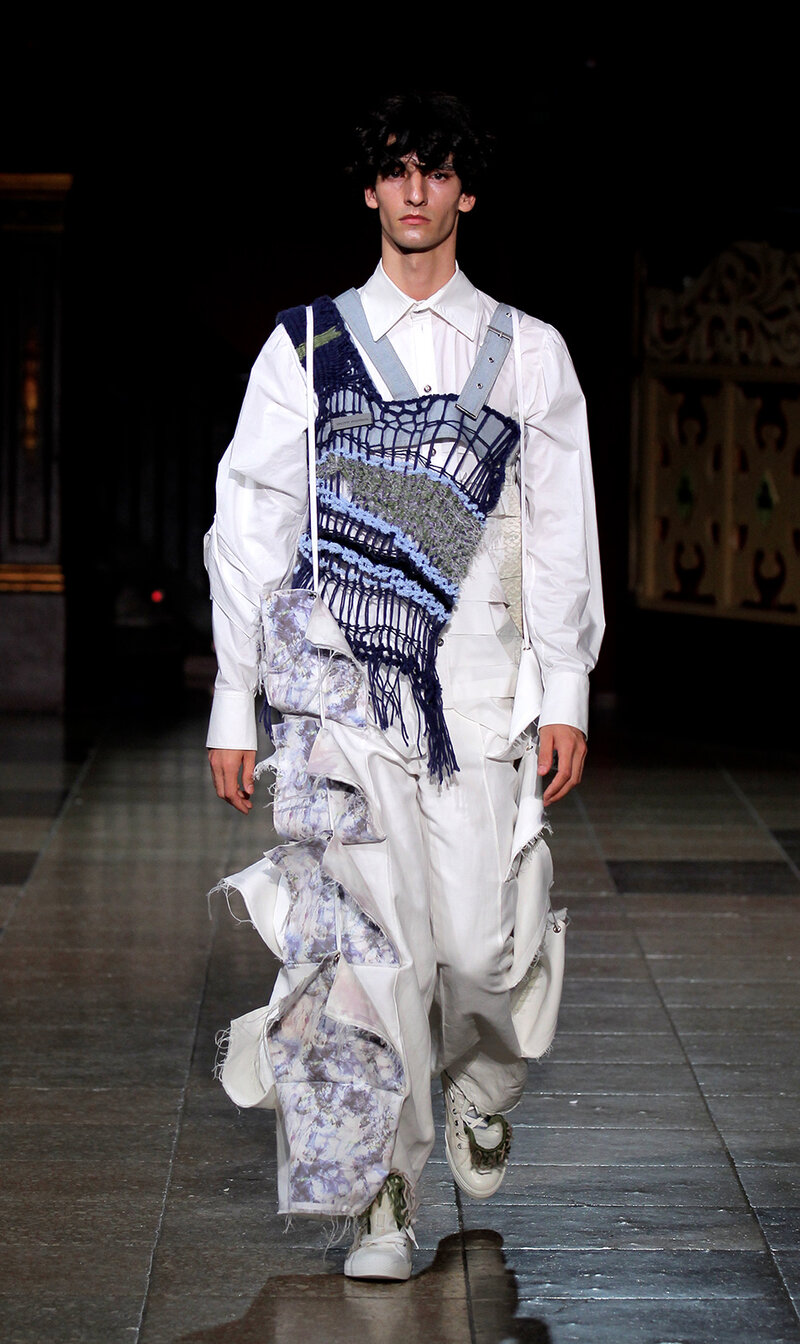 Ana Gracia
Uncover Awareness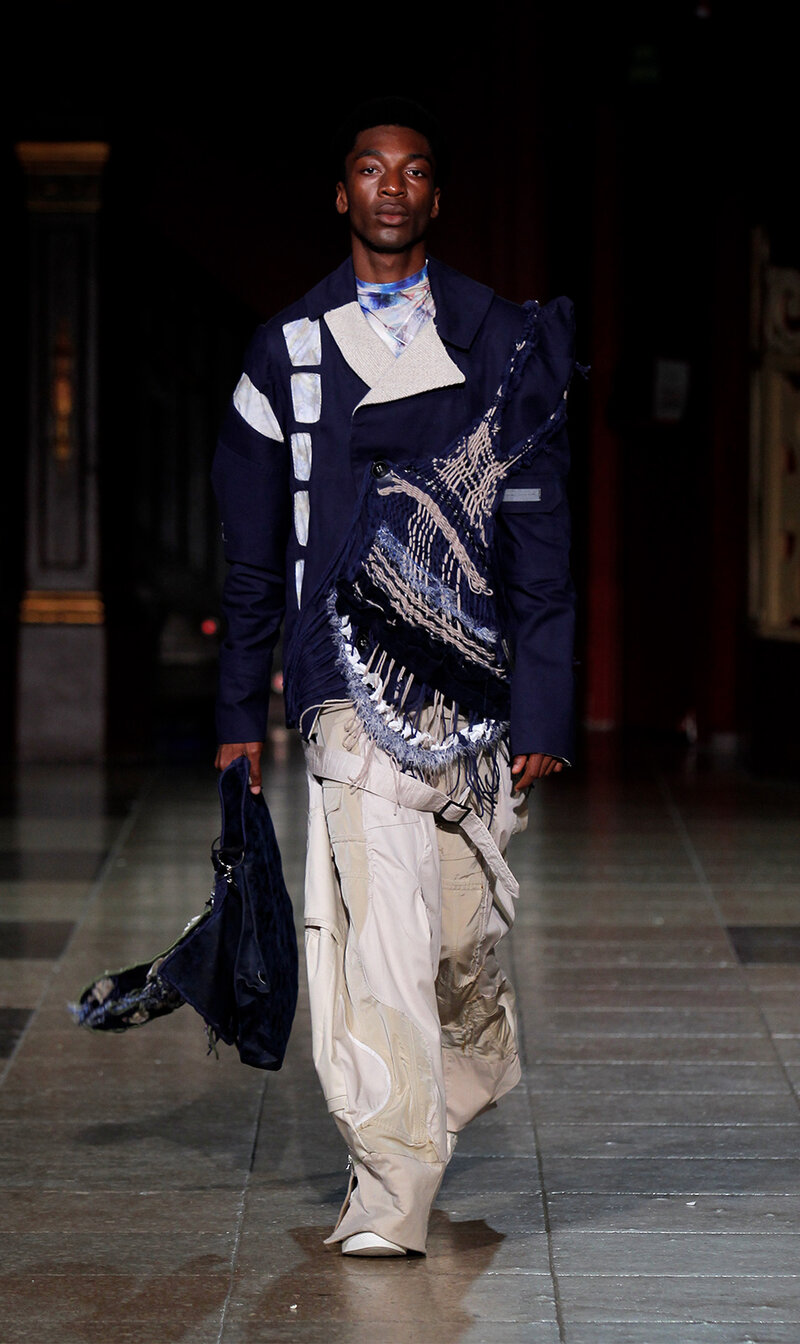 Ana Gracia
Uncover Awareness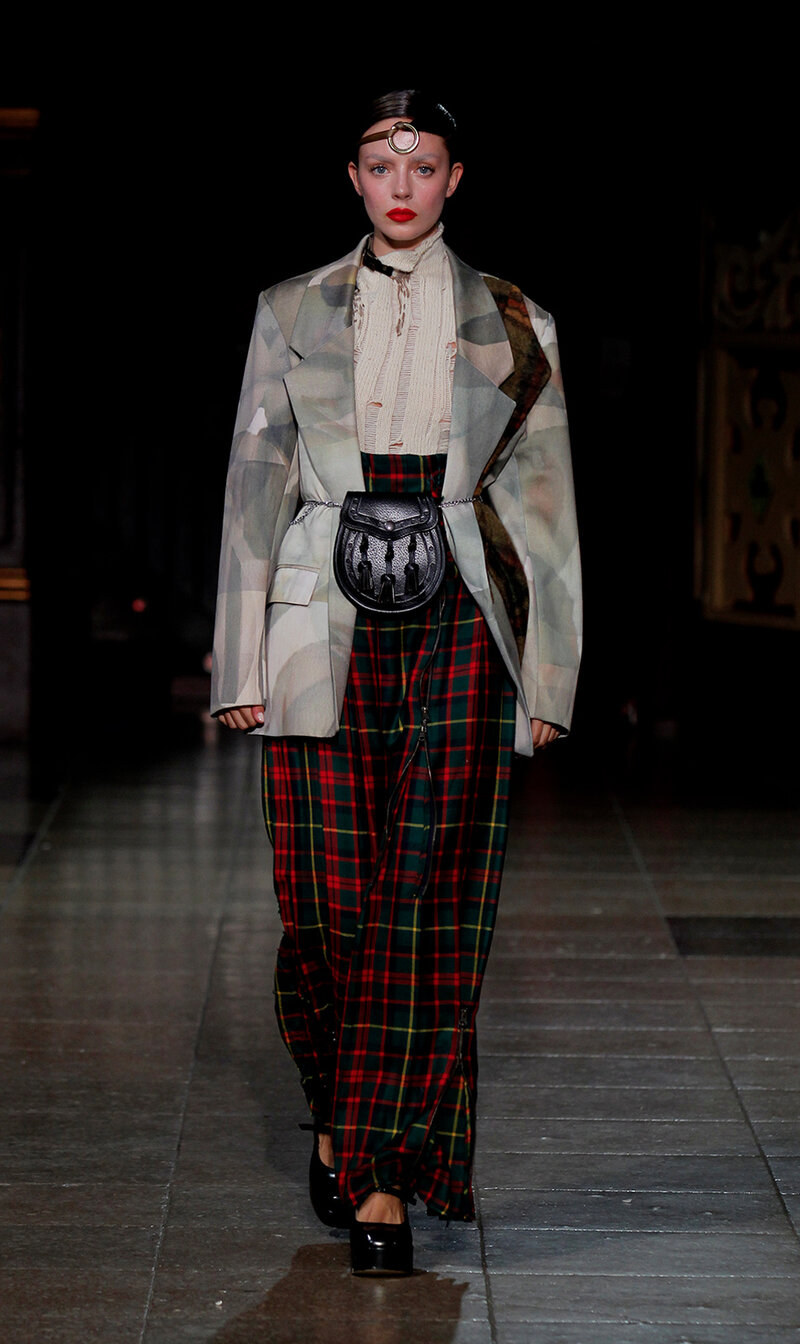 Anna Jane Mackintosh
La huella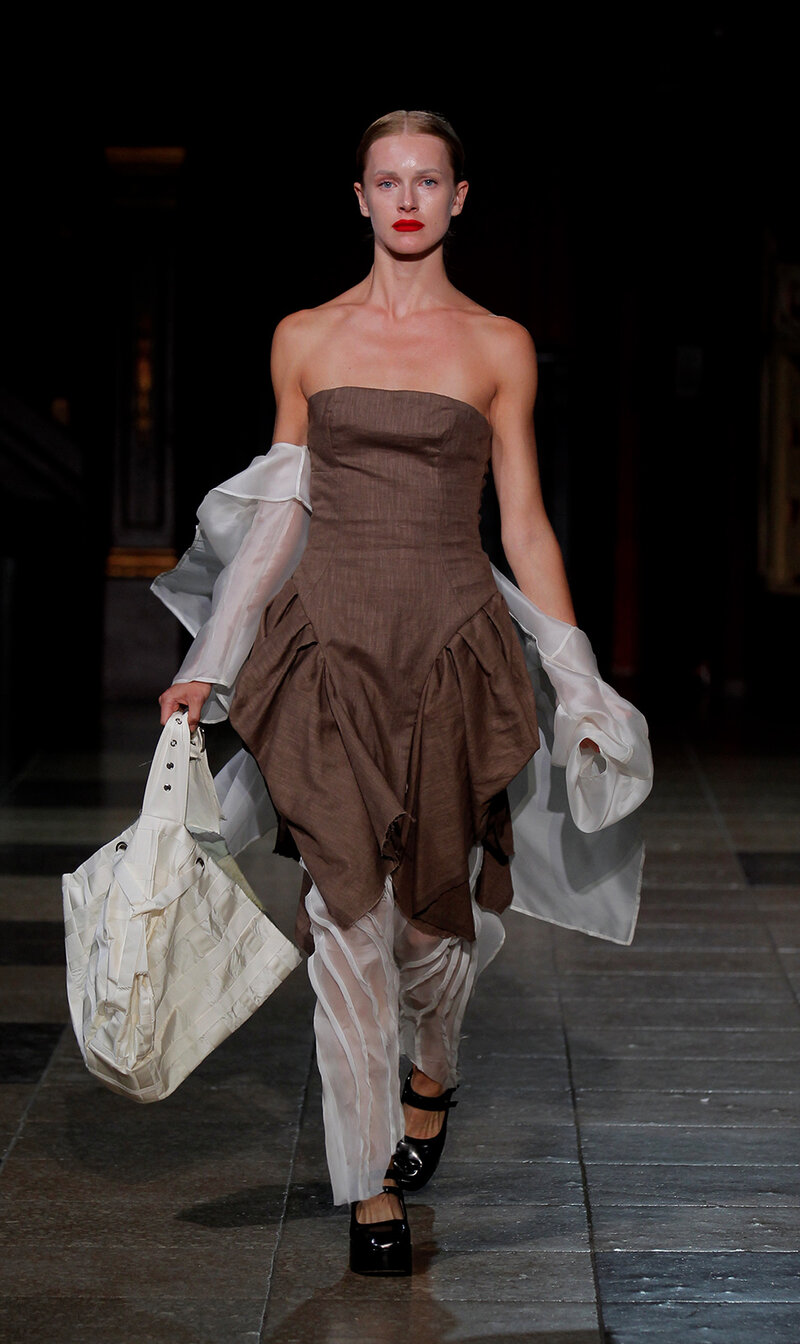 Anna Jane Mackintosh
La huella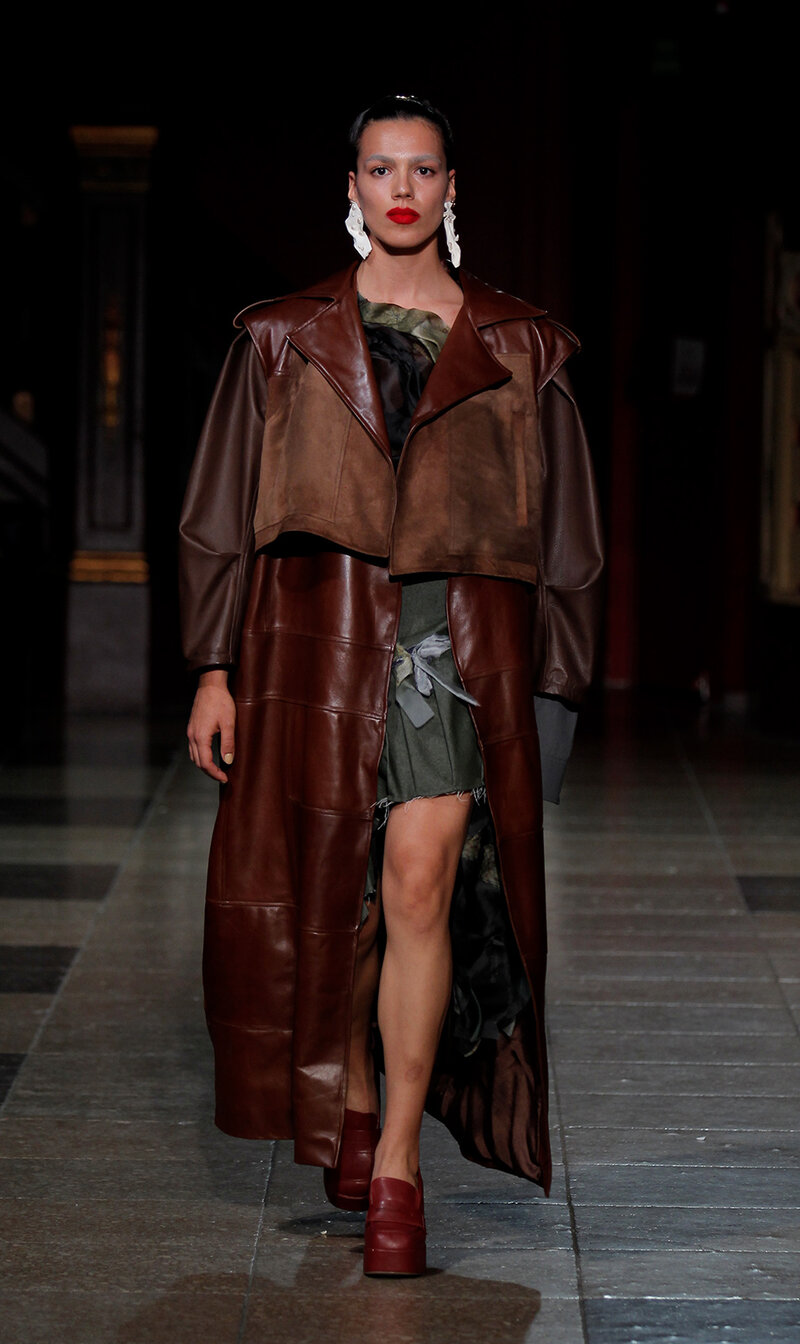 Anna Jane Mackintosh
La huella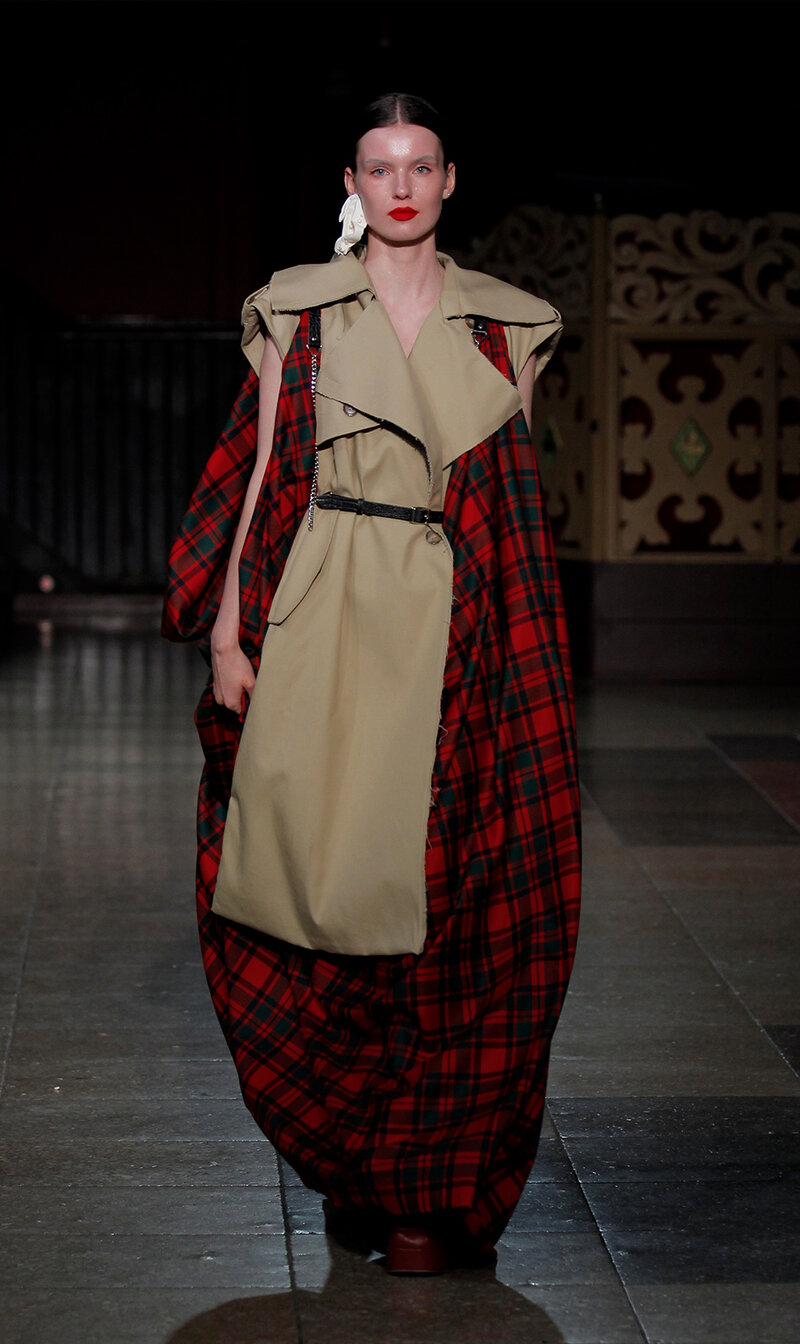 Anna Jane Mackintosh
La huella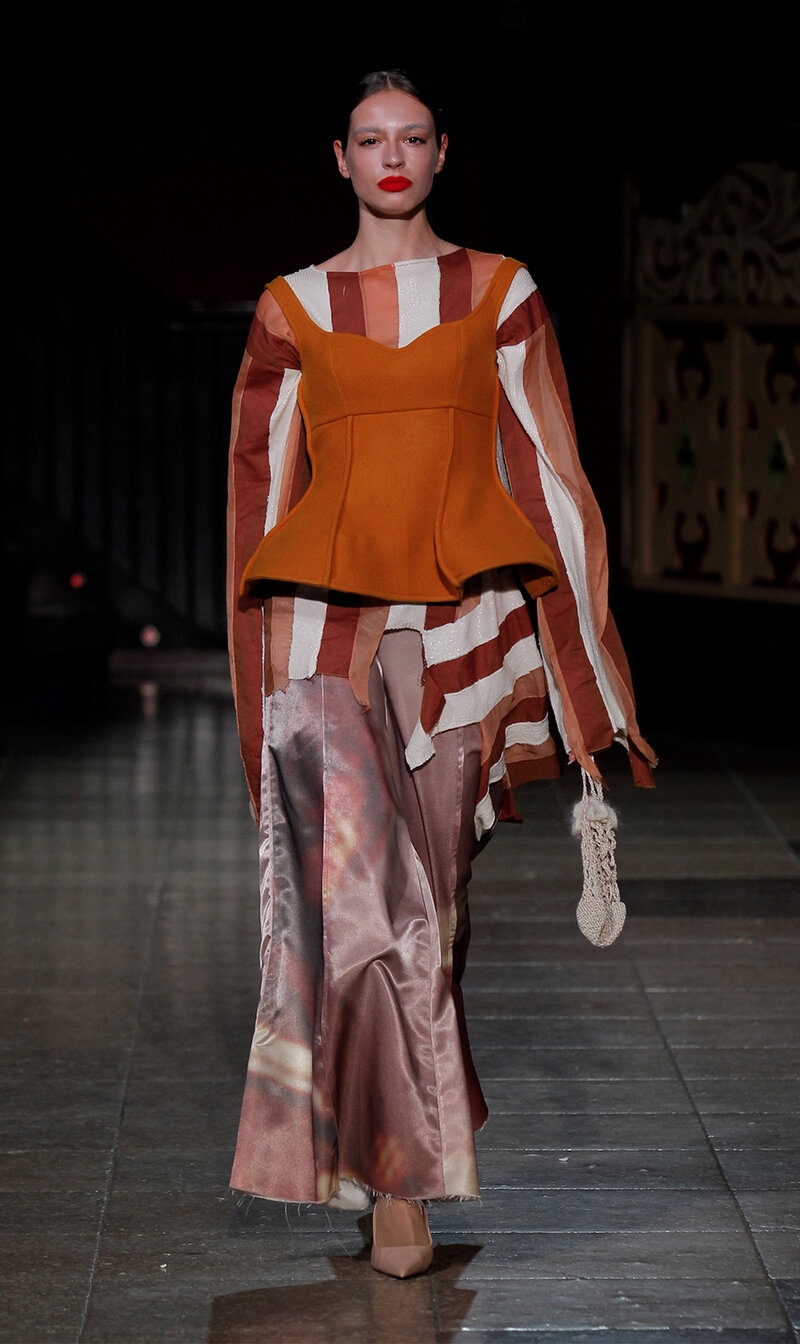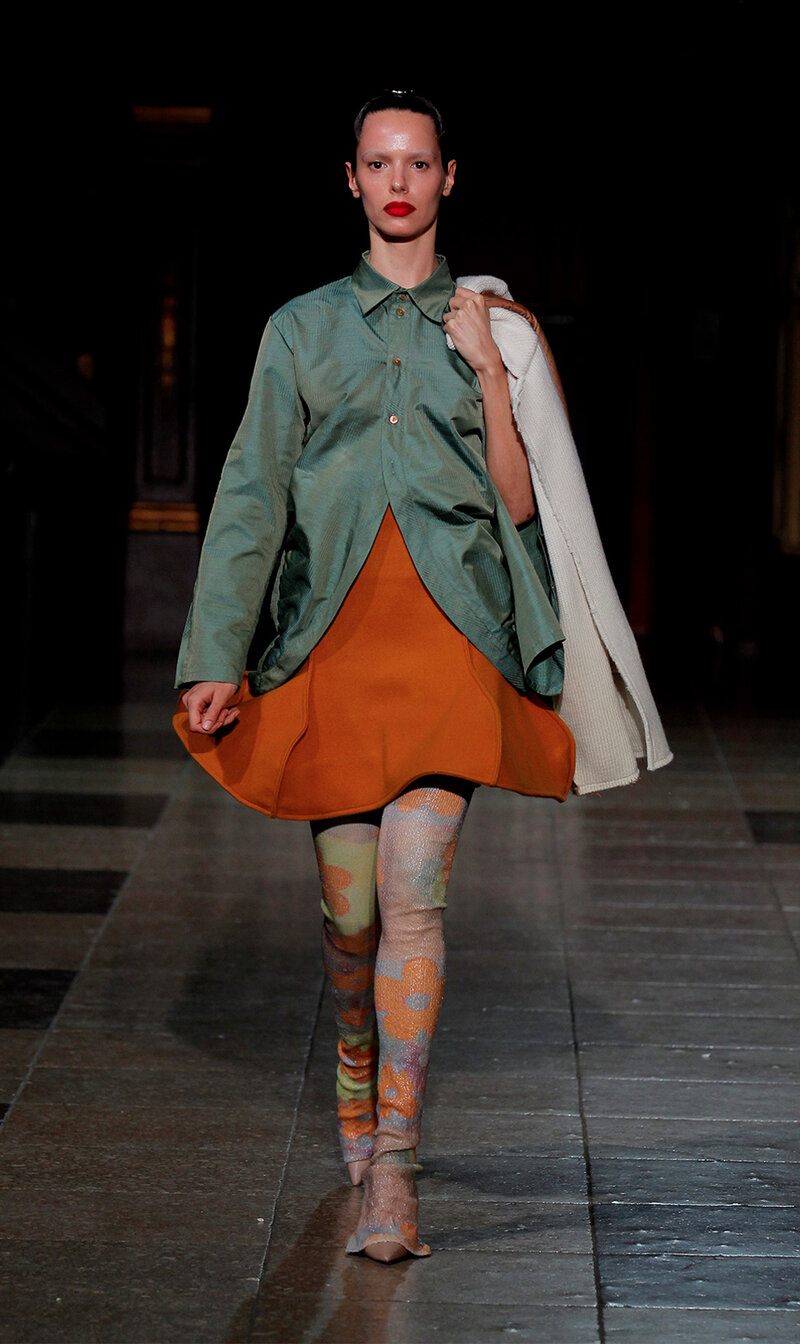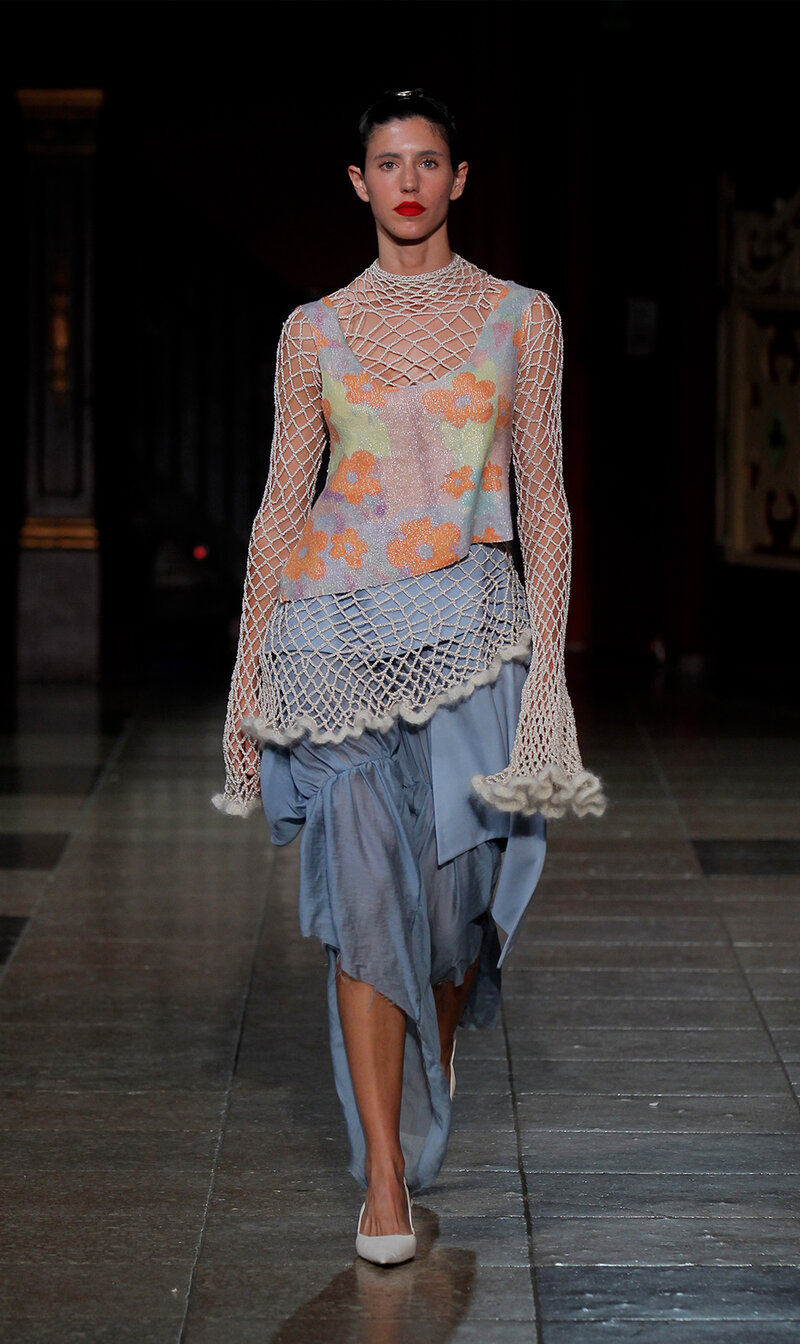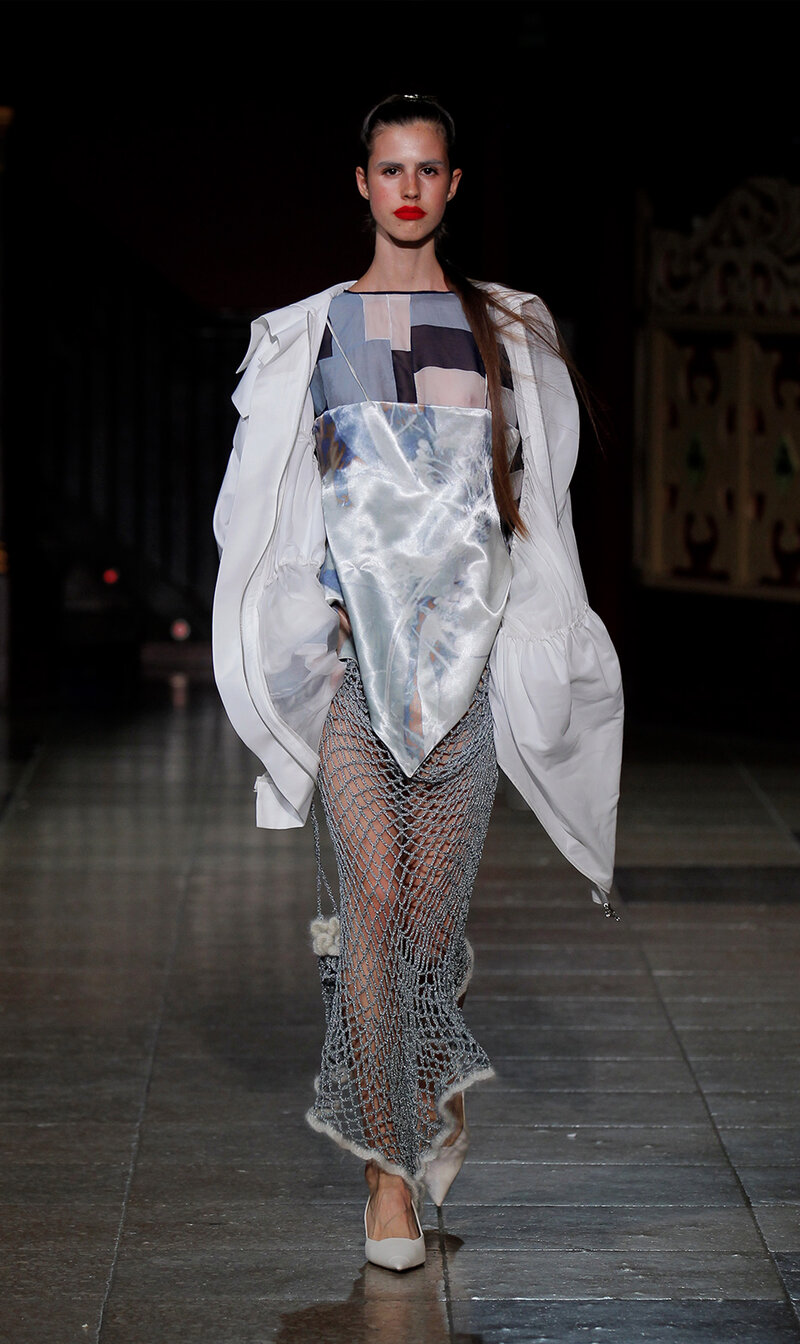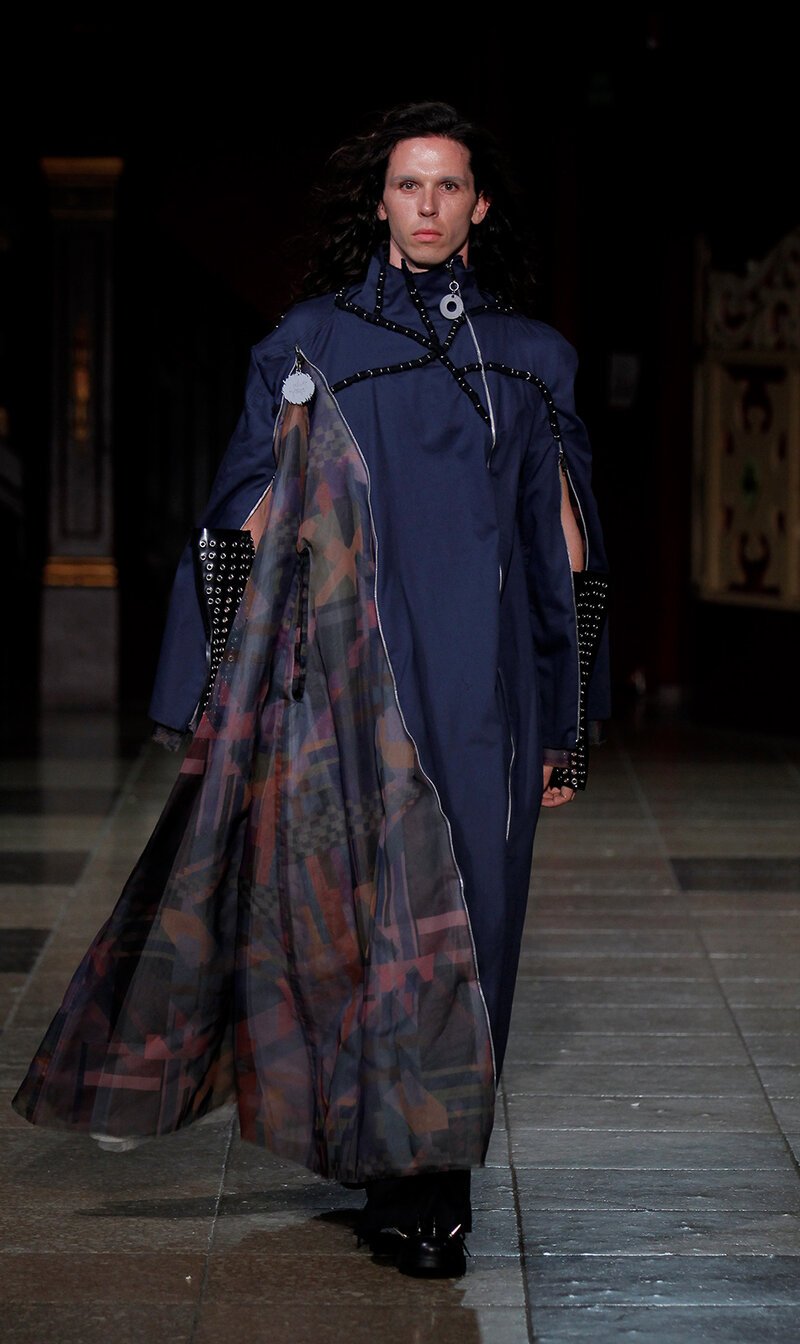 Paula Azategui
No Land to Call Our Own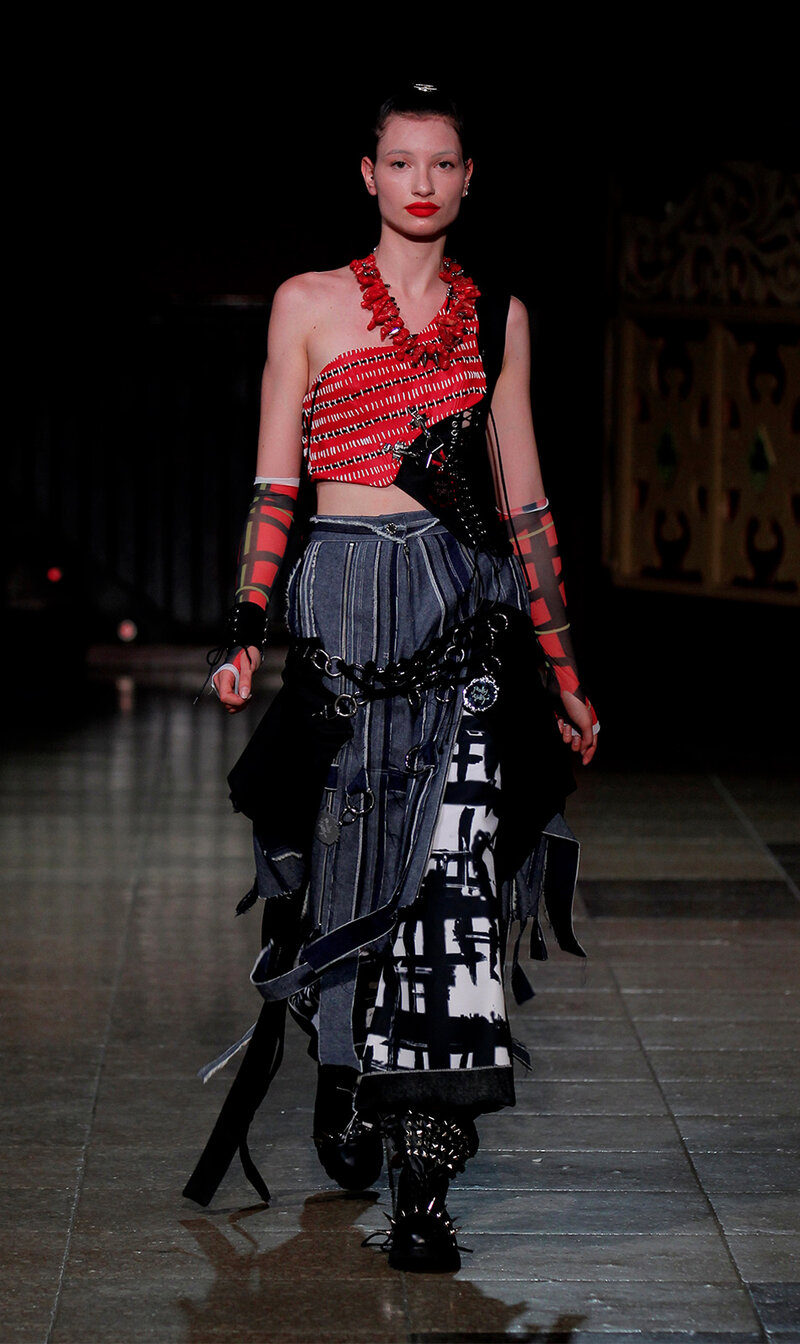 Paula Azategui
No Land to Call Our Own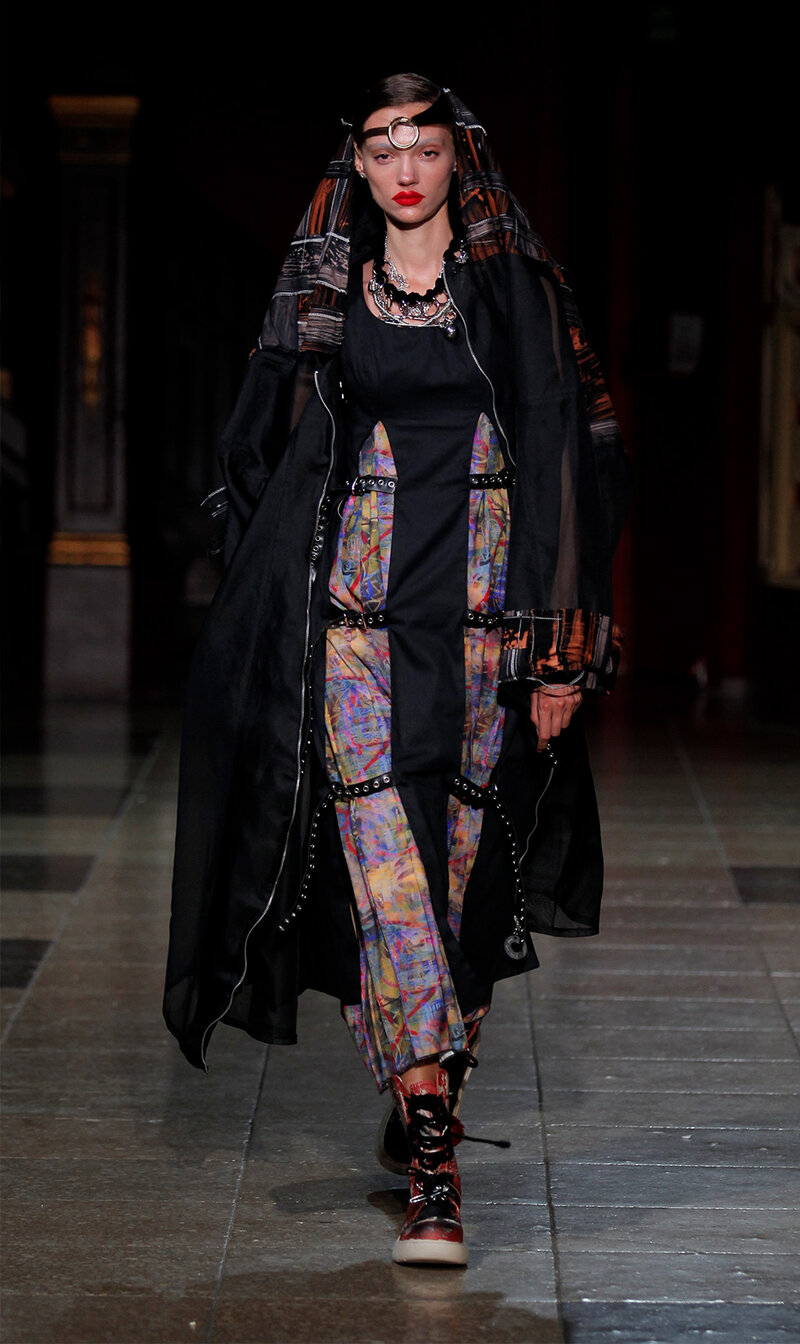 Paula Azategui
No Land to Call Our Own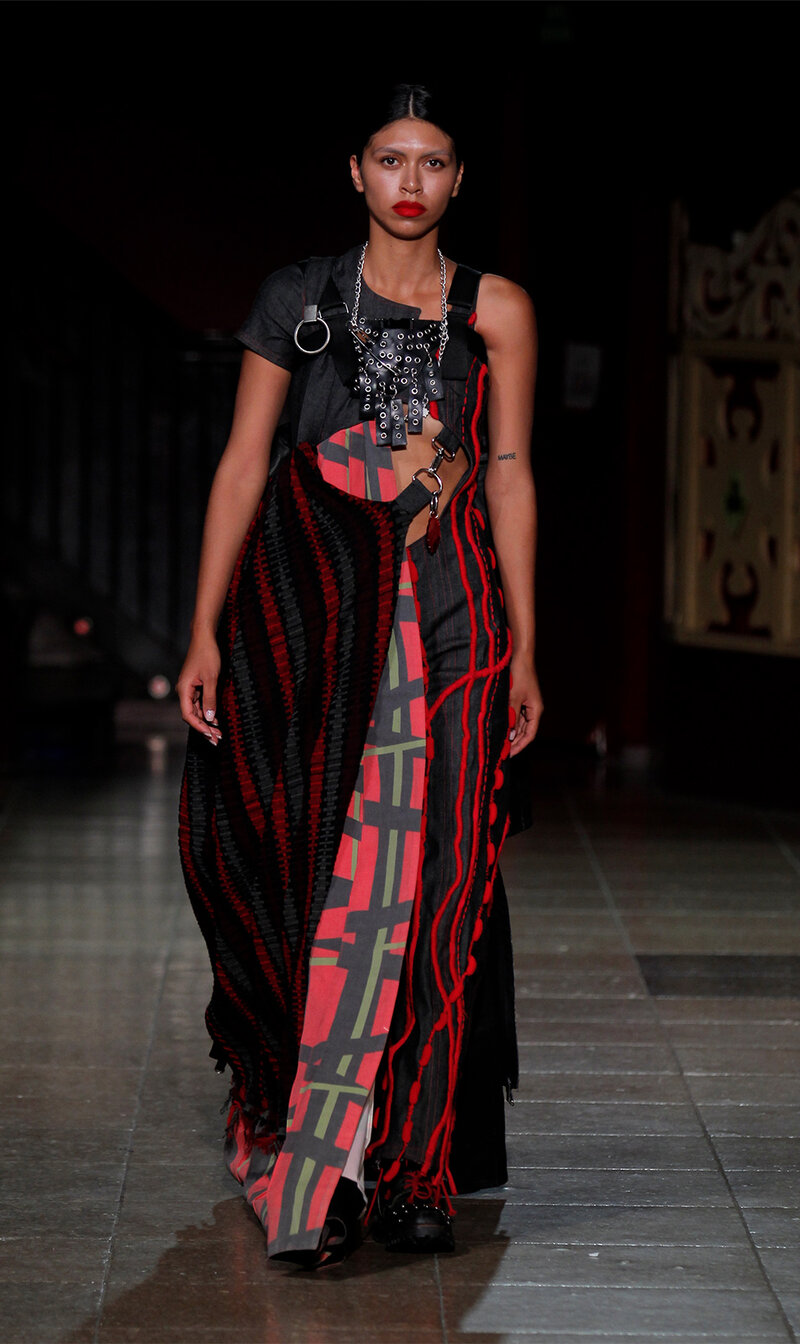 Paula Azategui
No Land to Call Our Own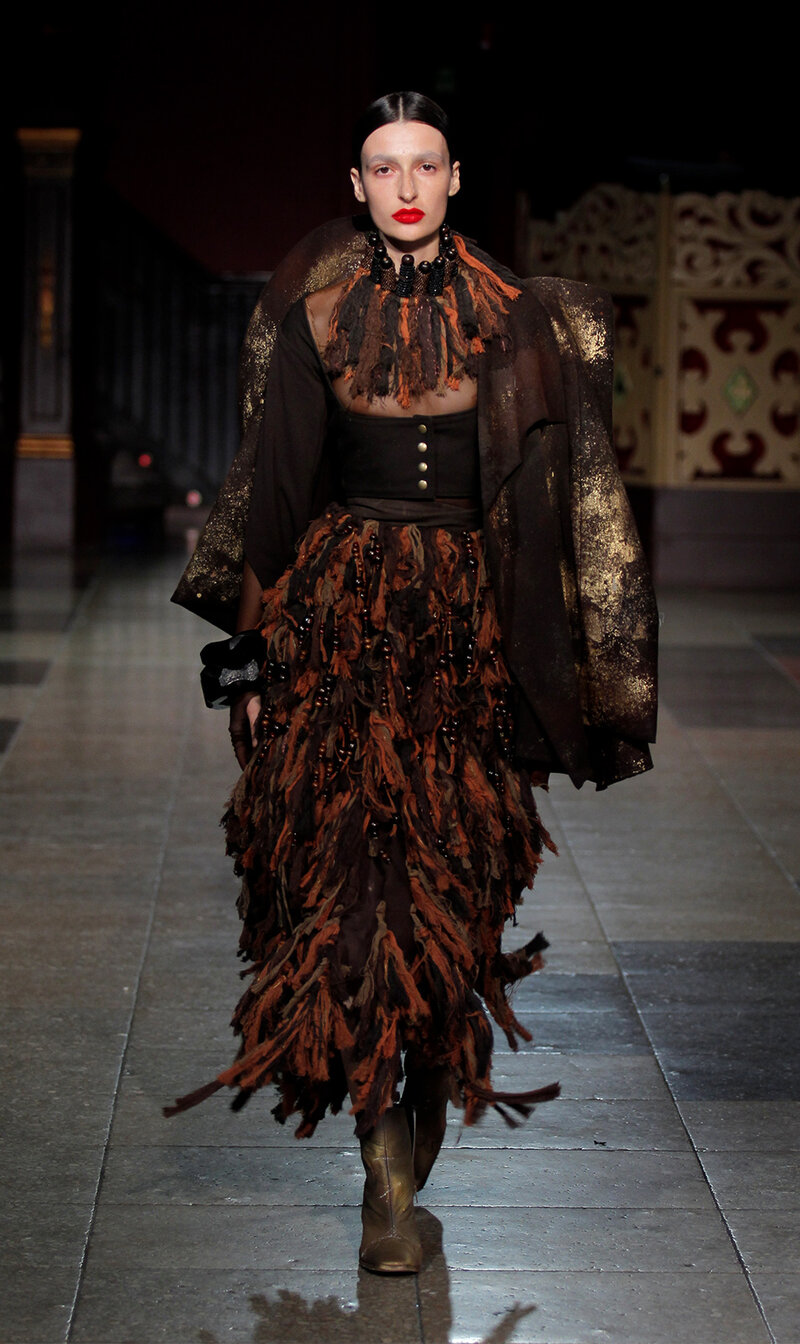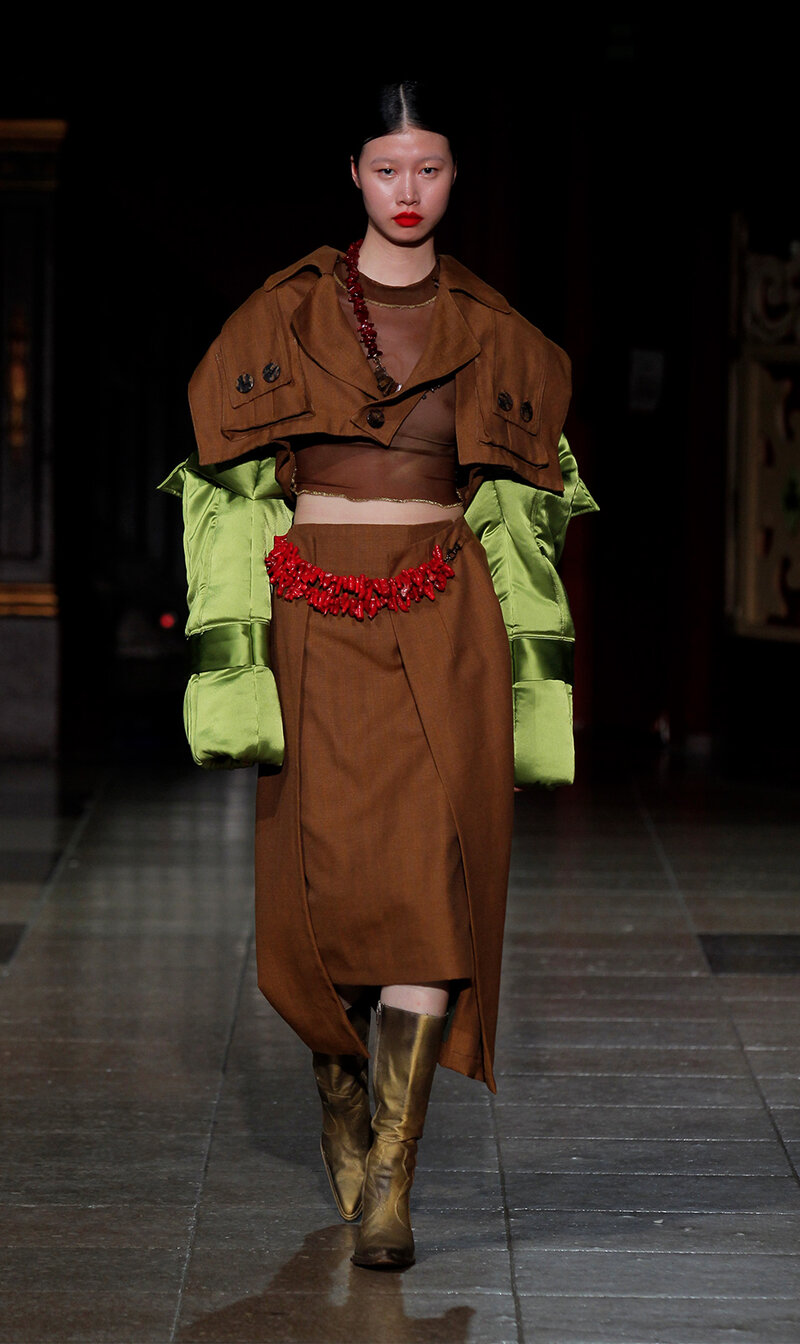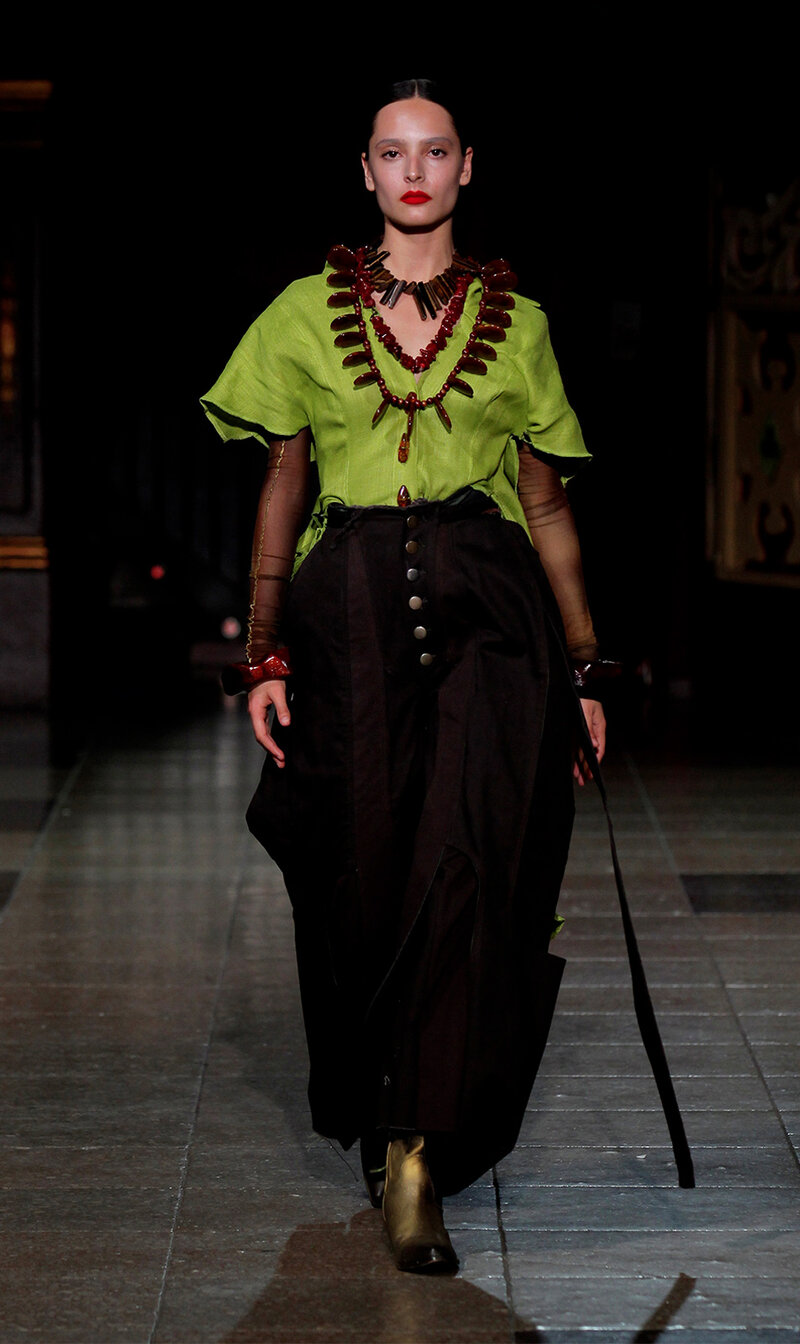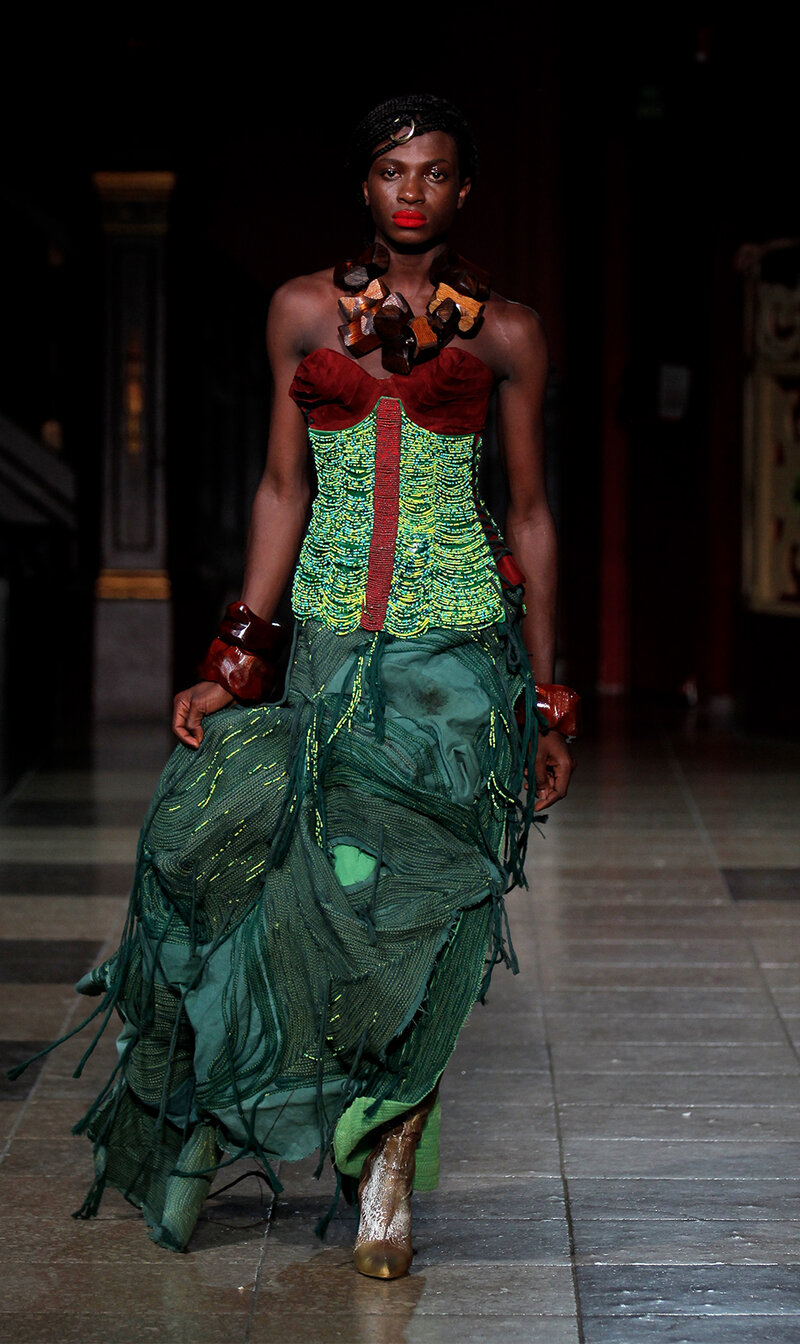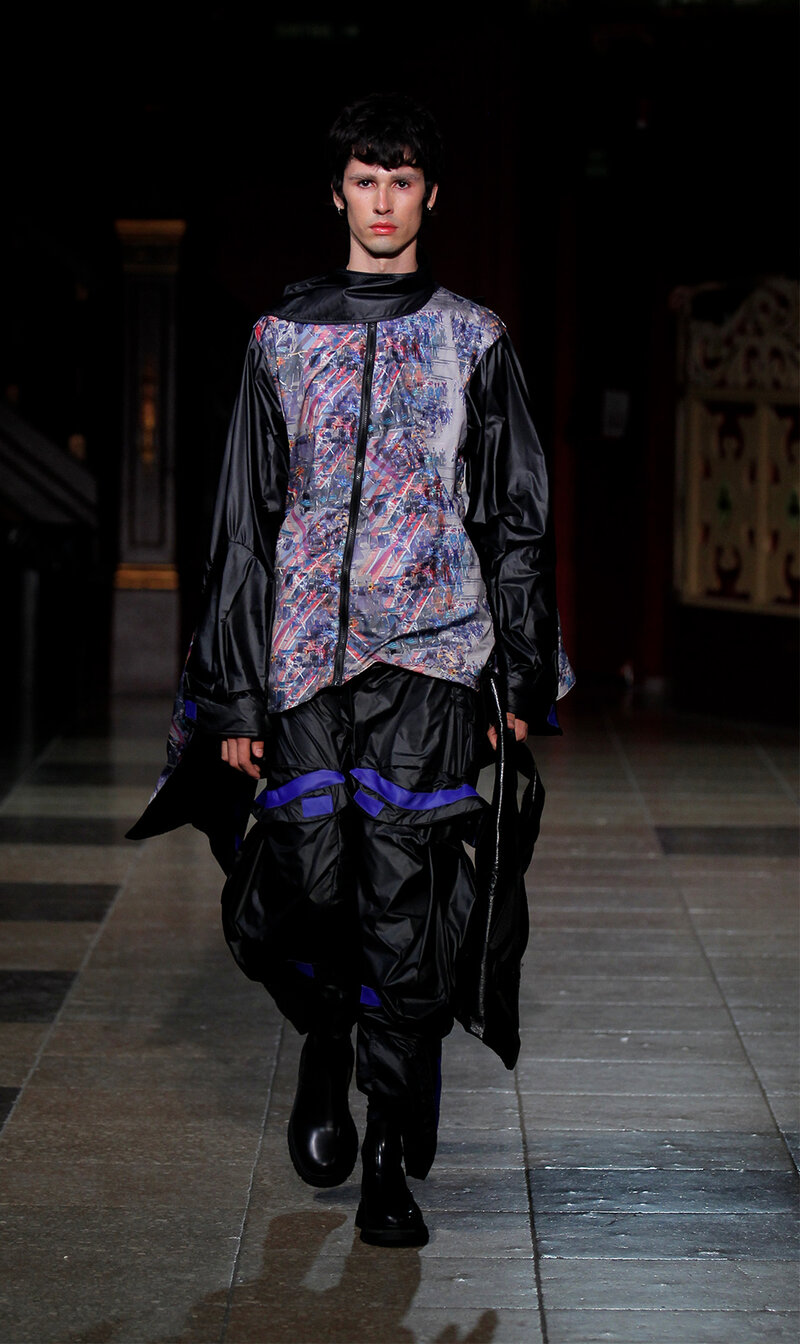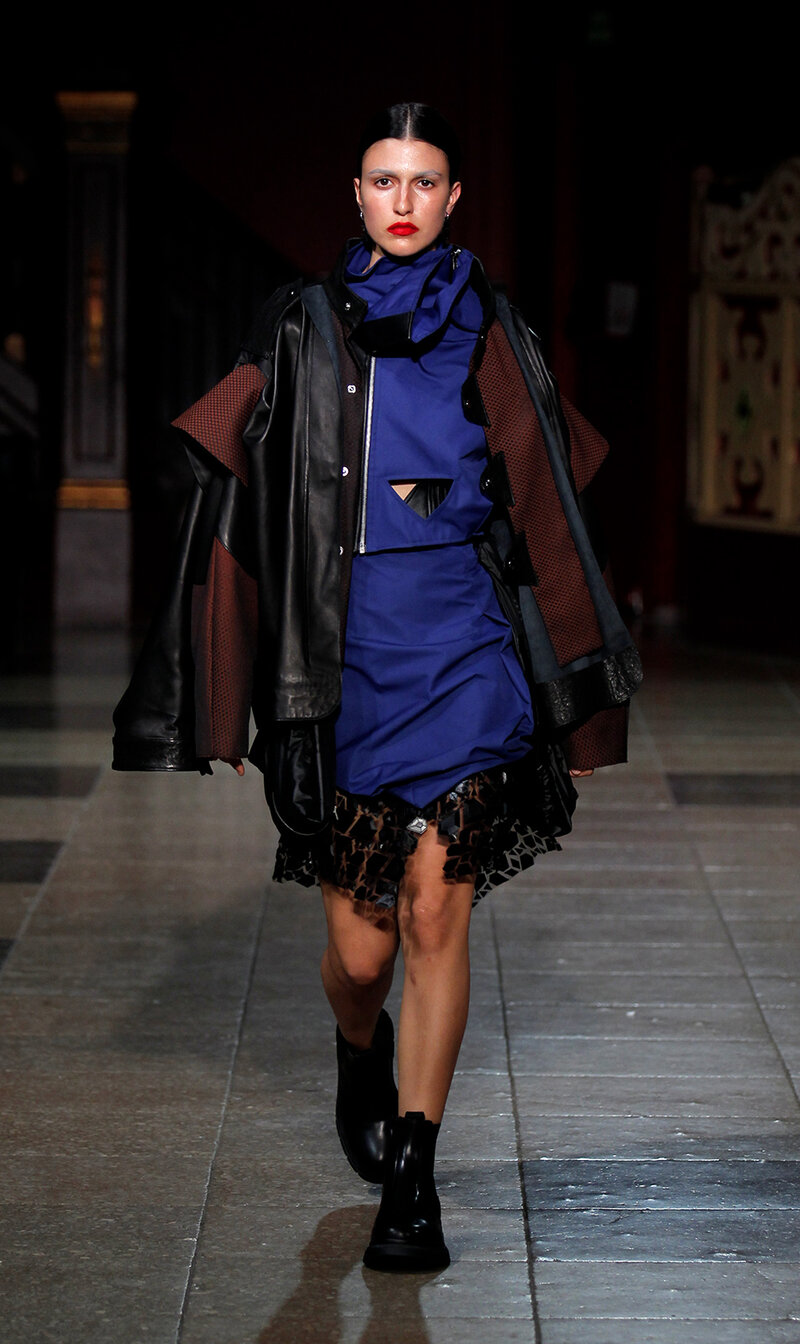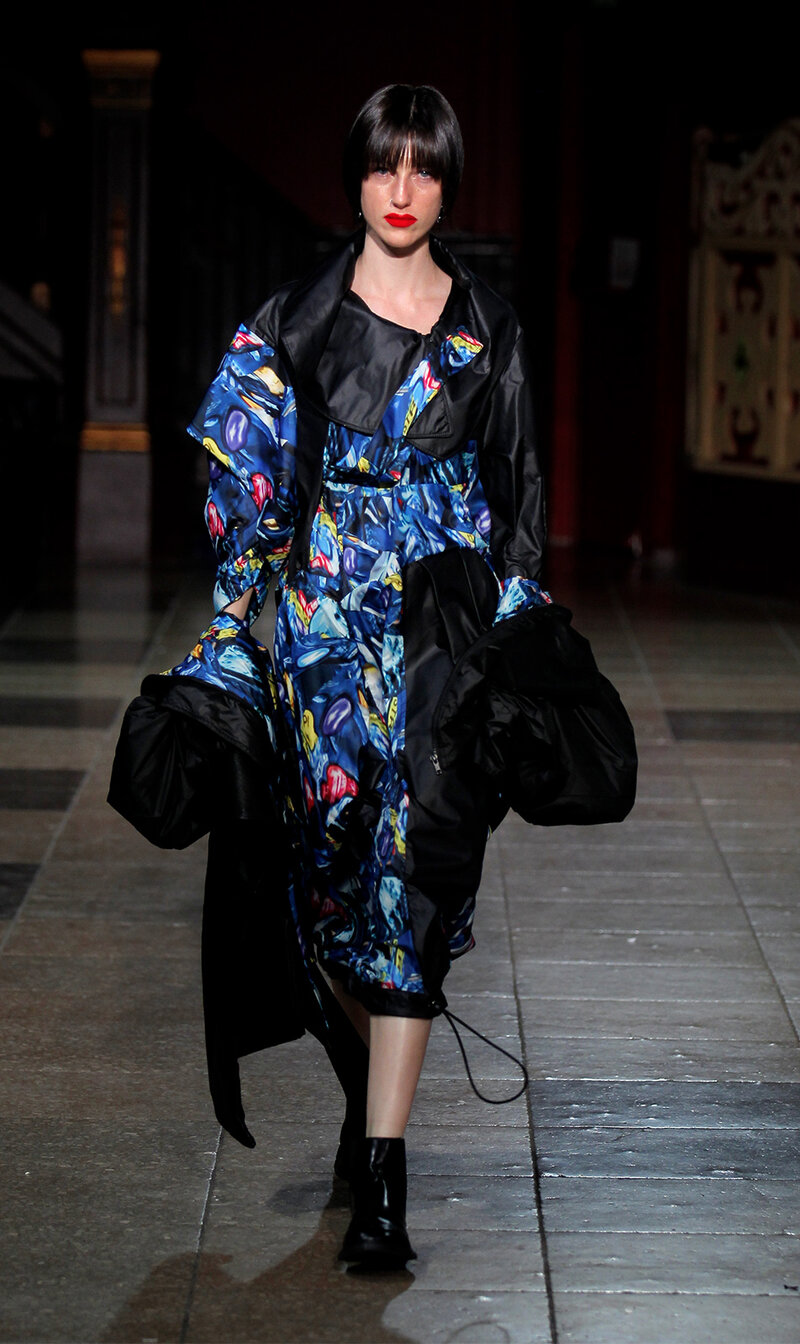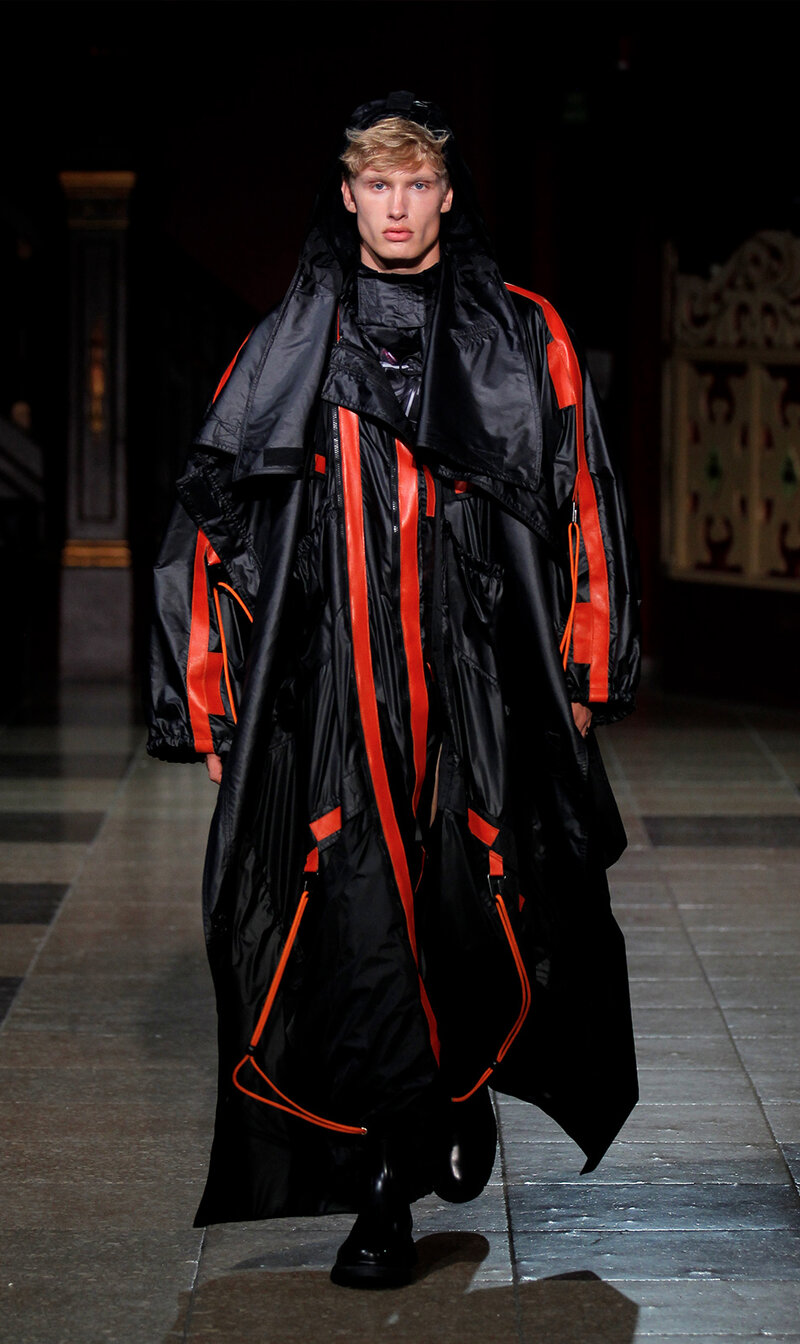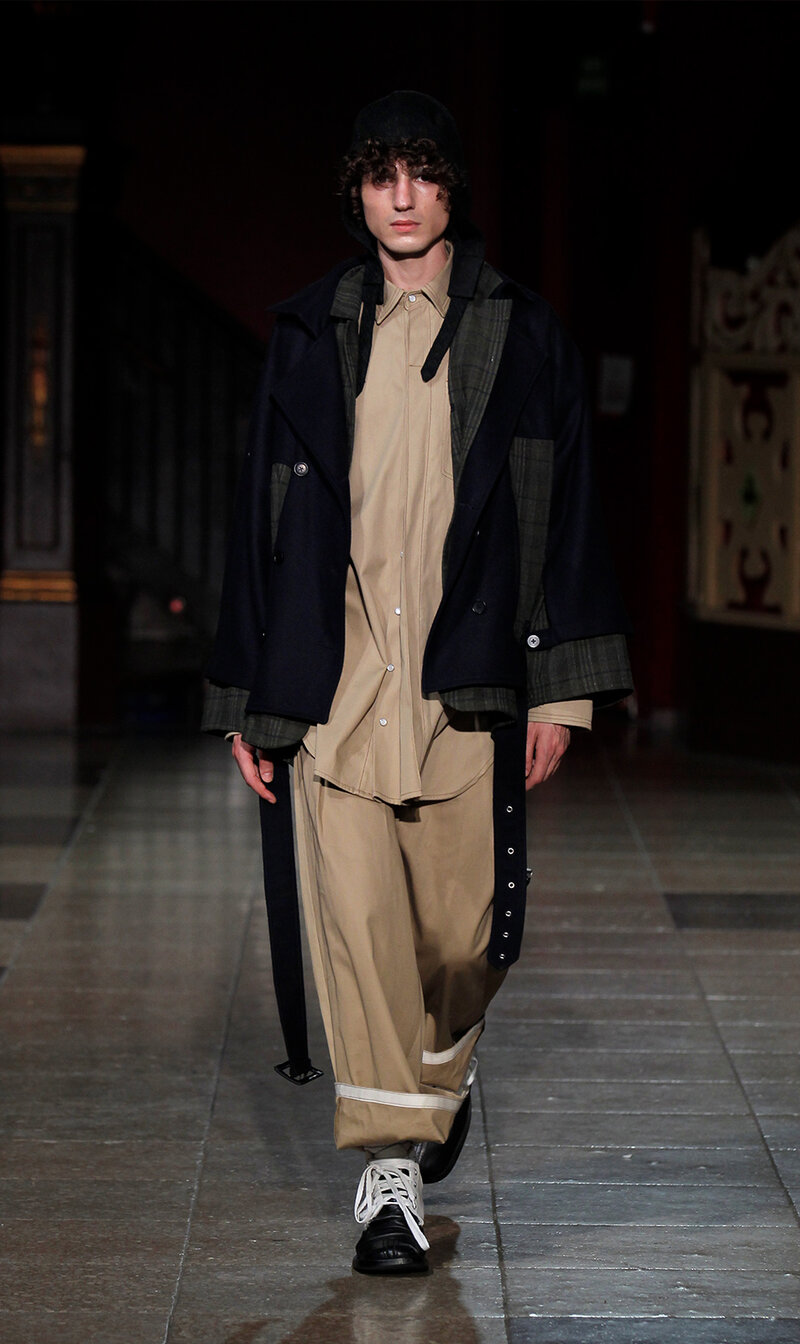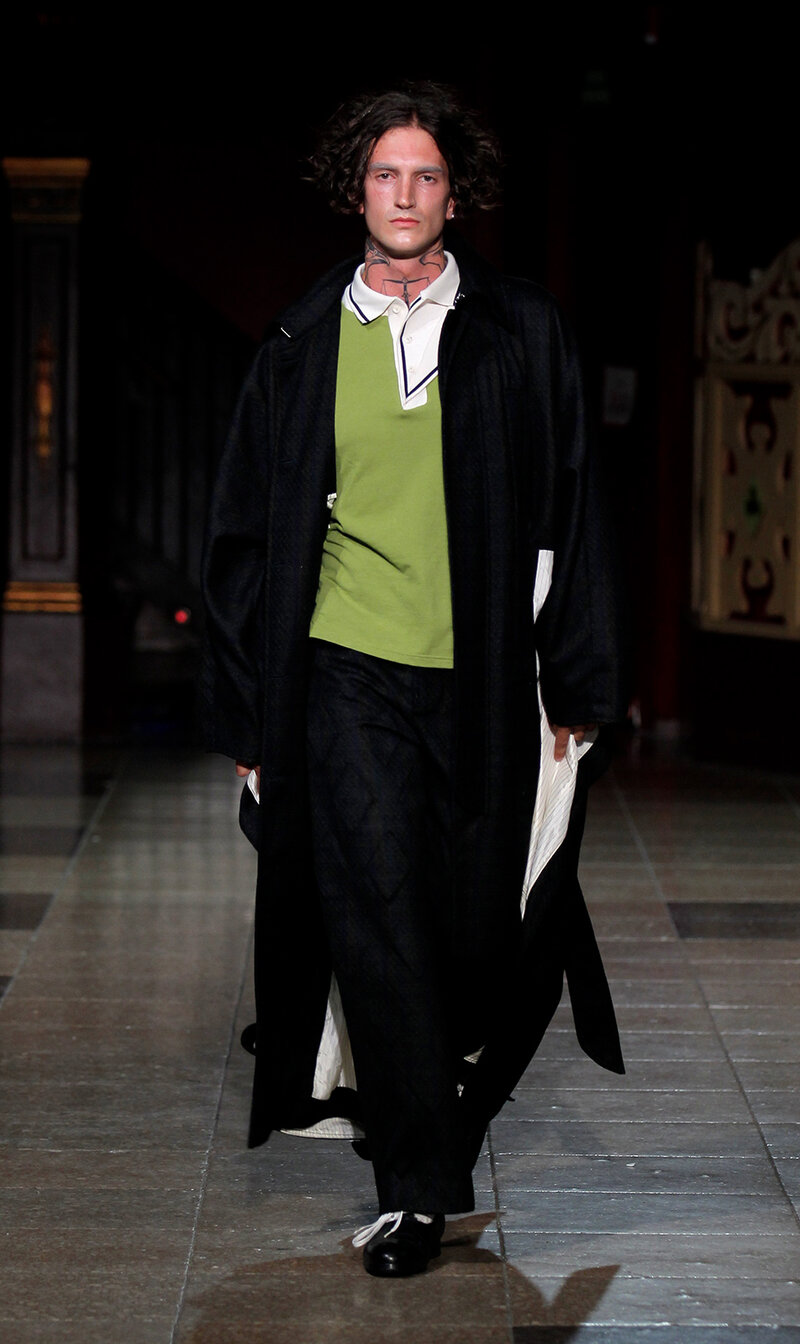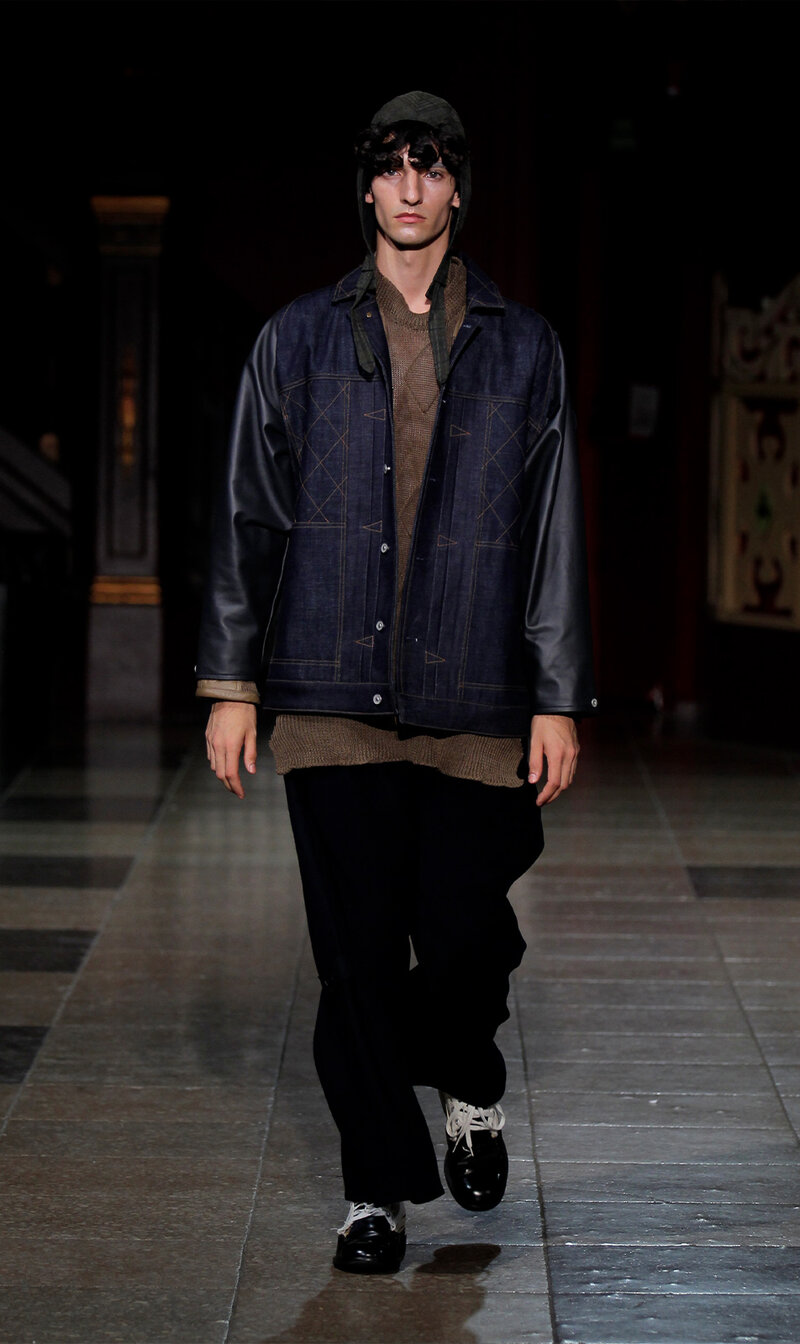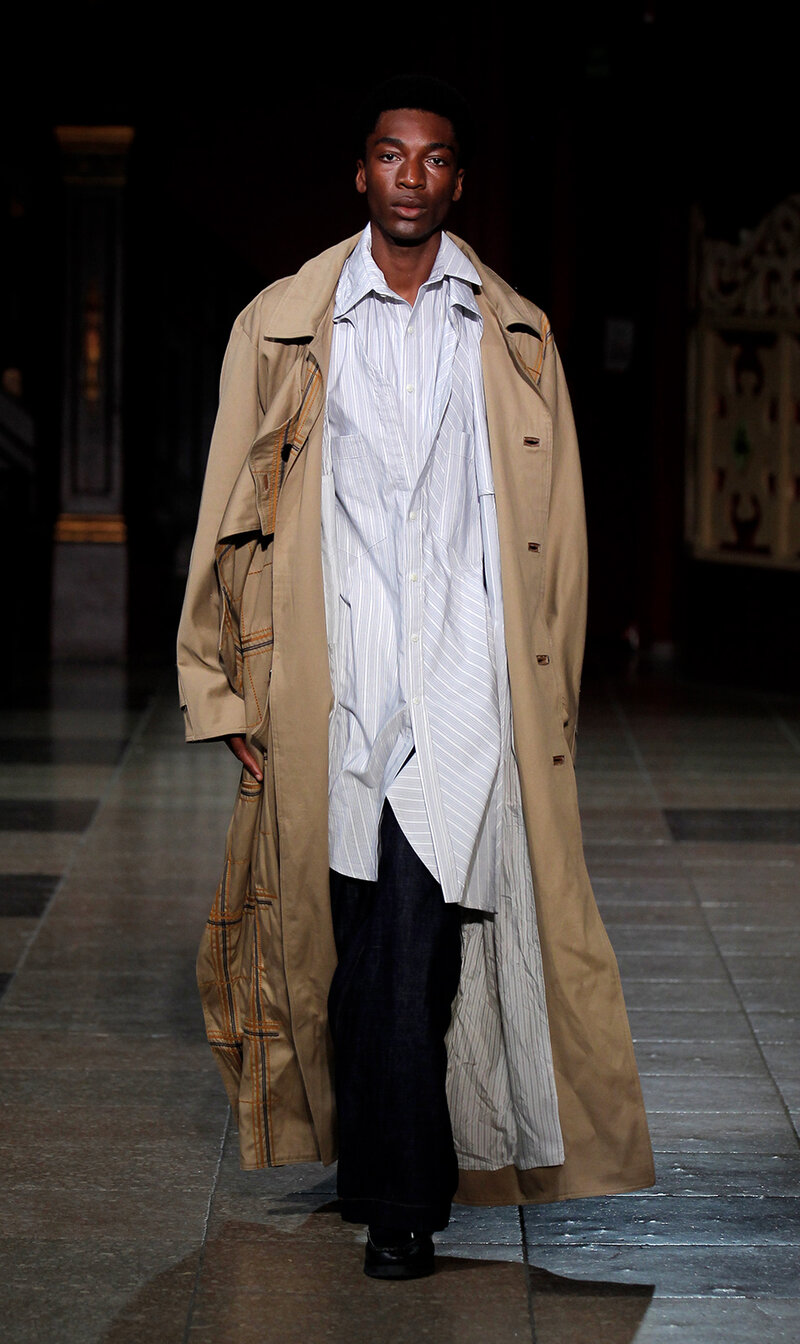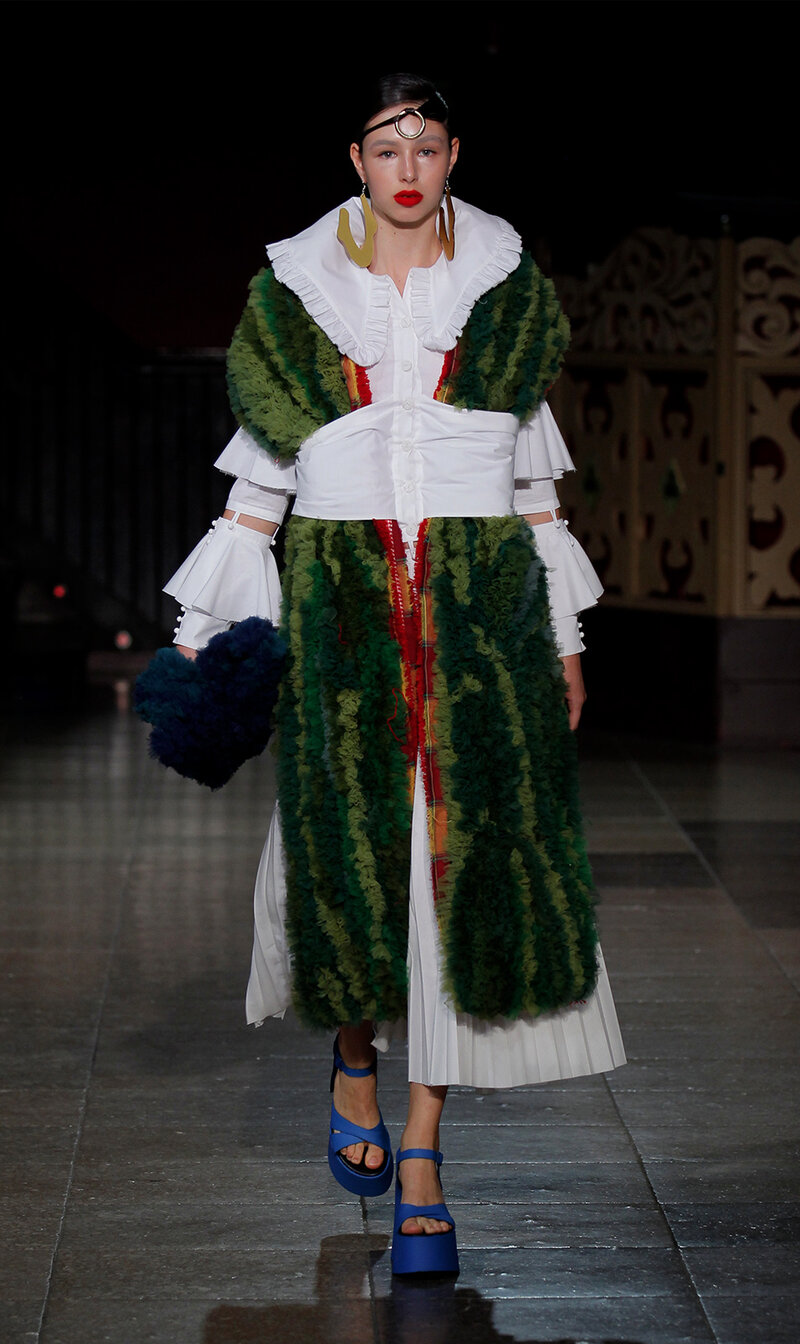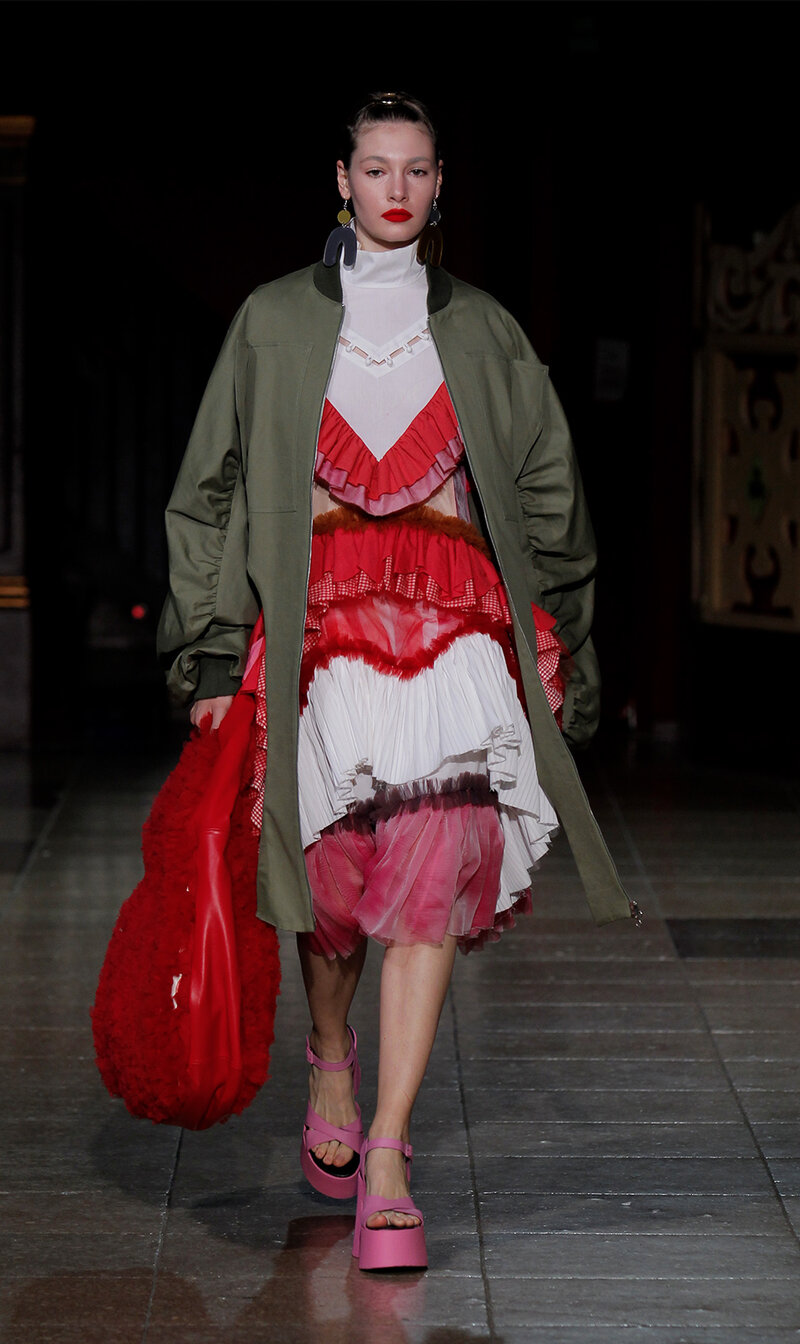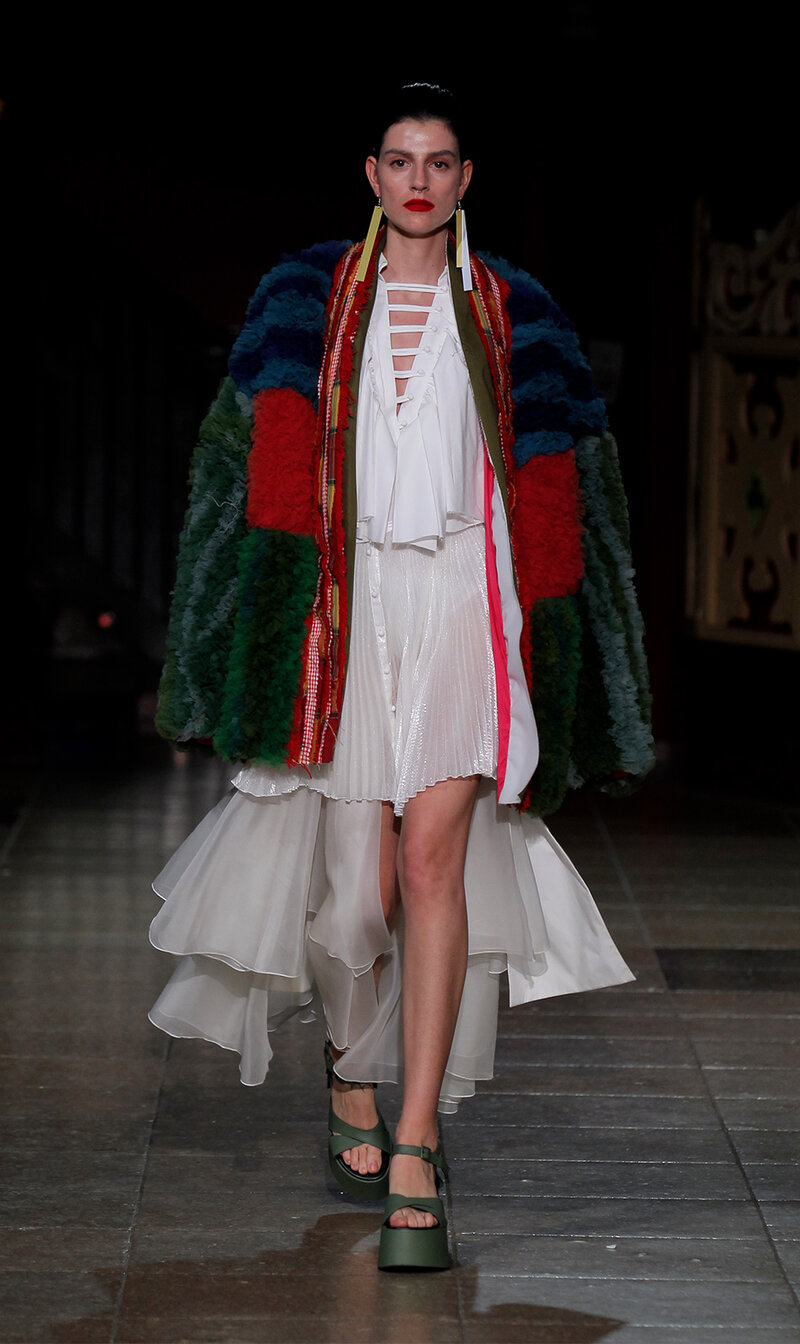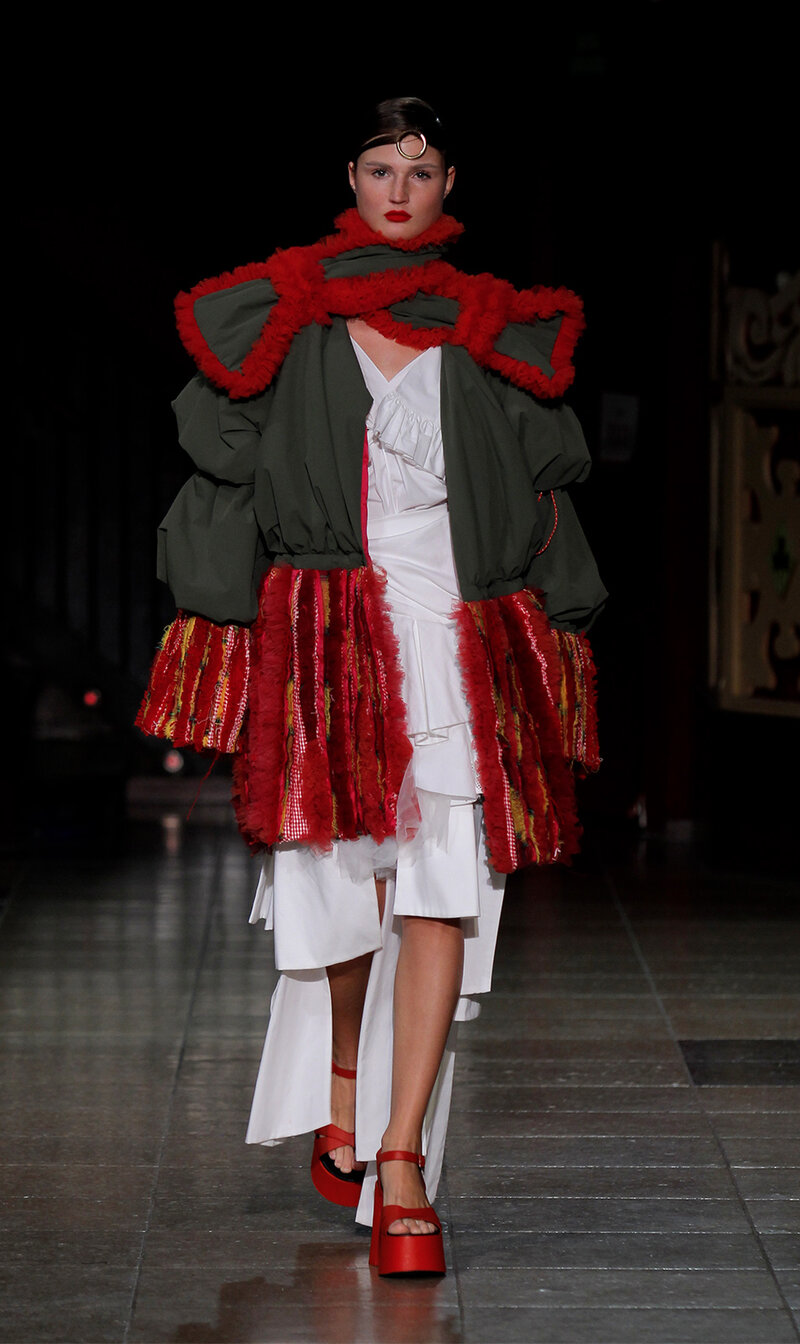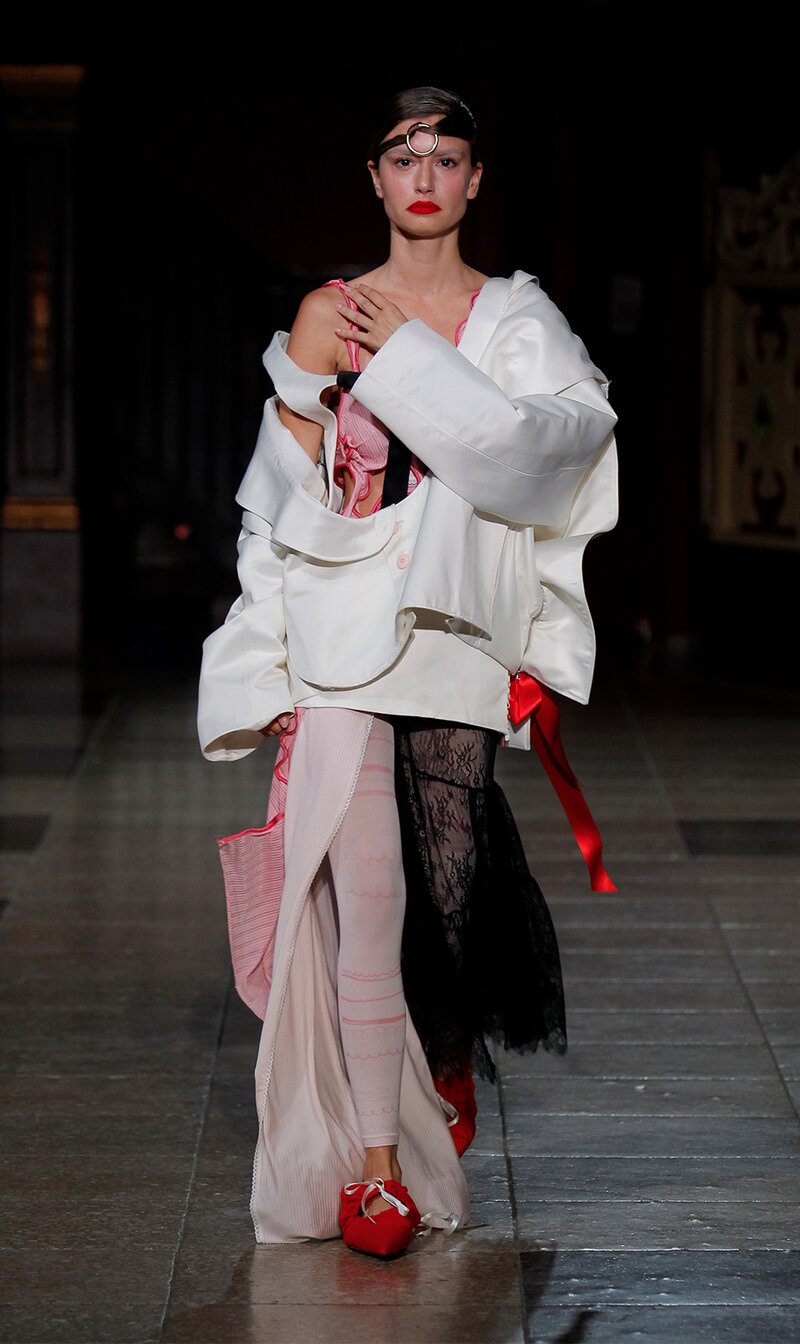 Marta Casas
Pretty Pretty Braided Hair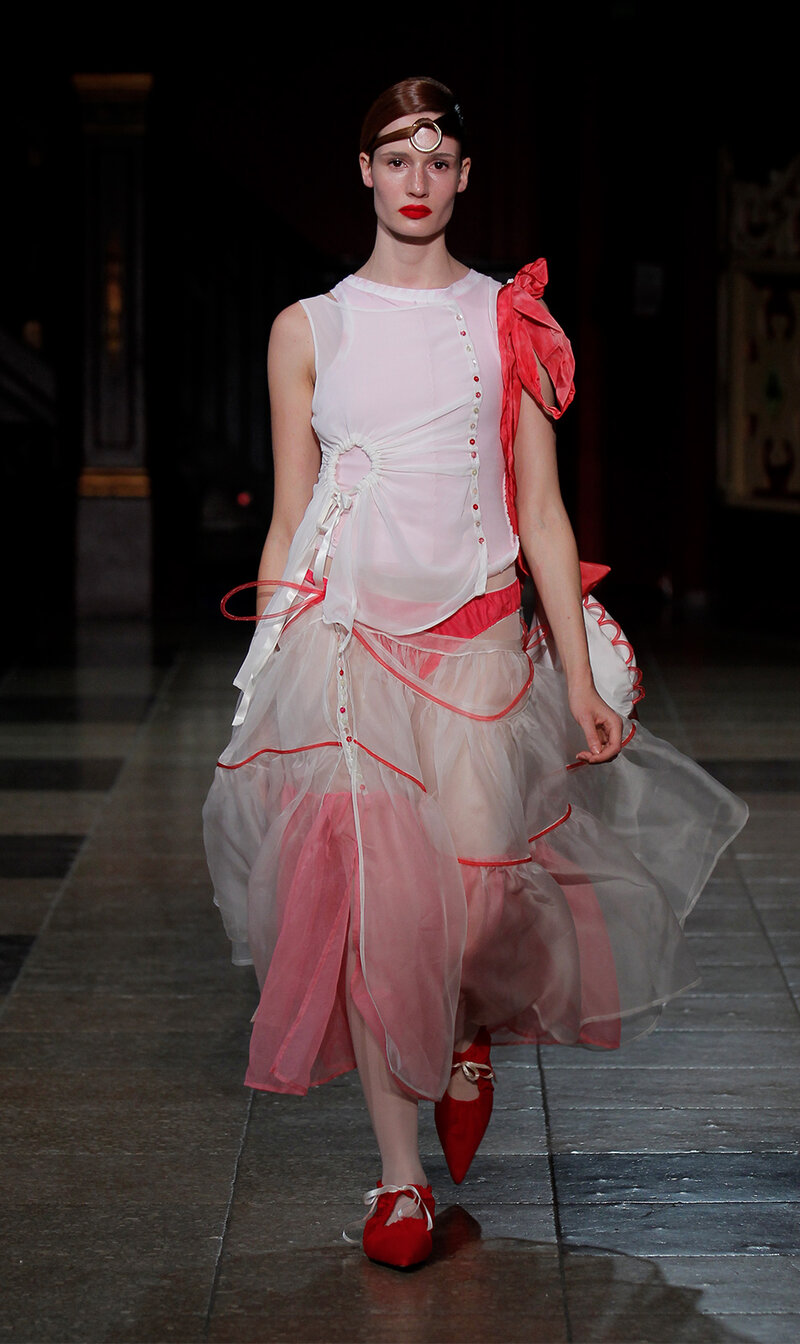 Marta Casas
Pretty Pretty Braided Hair
Marta Casas
Pretty Pretty Braided Hair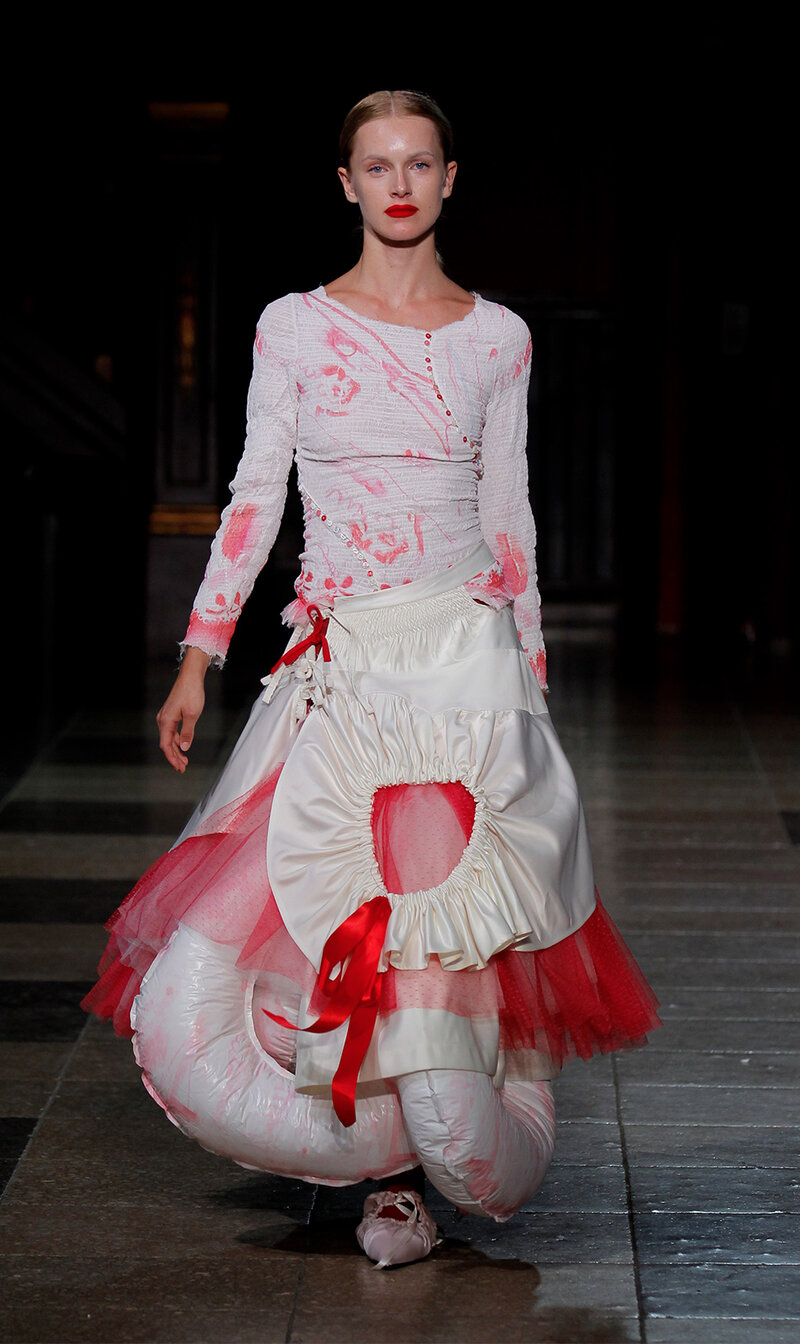 Marta Casas
Pretty Pretty Braided Hair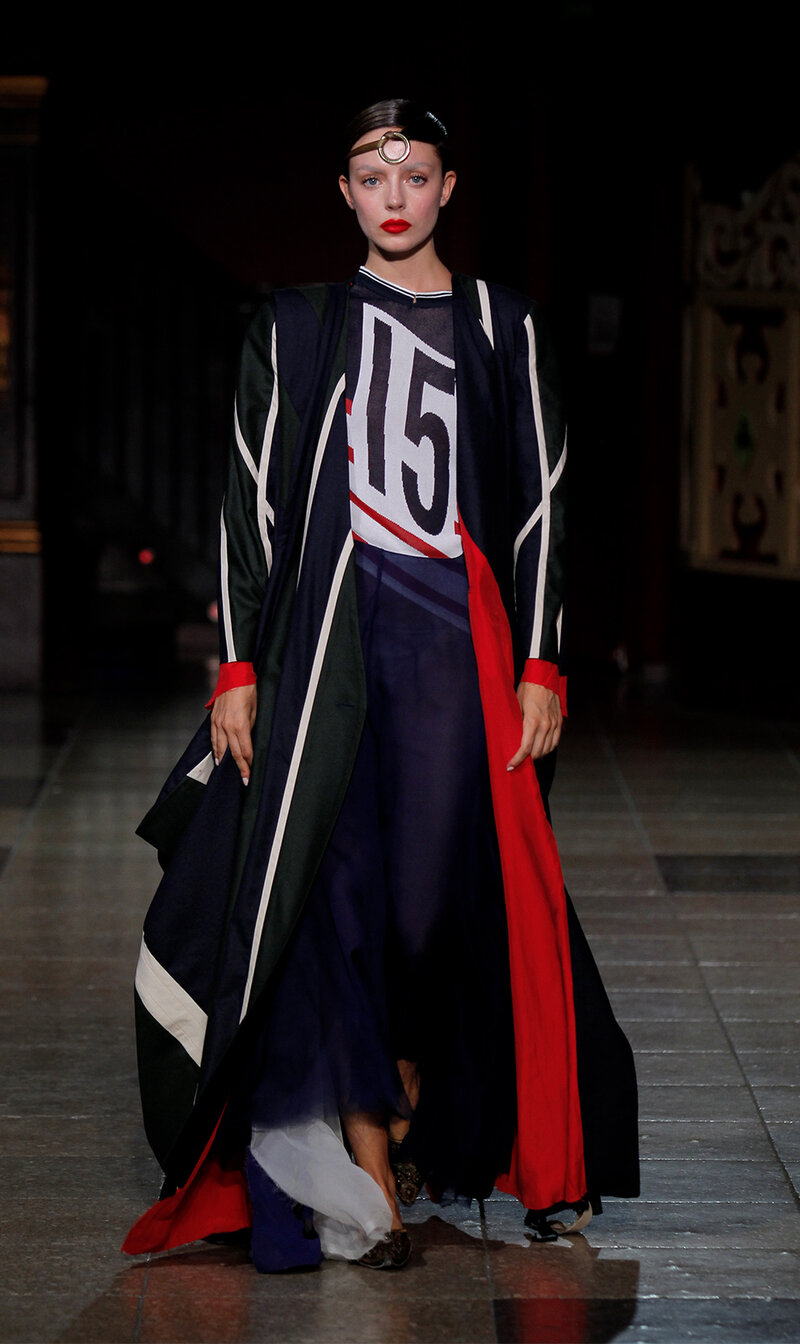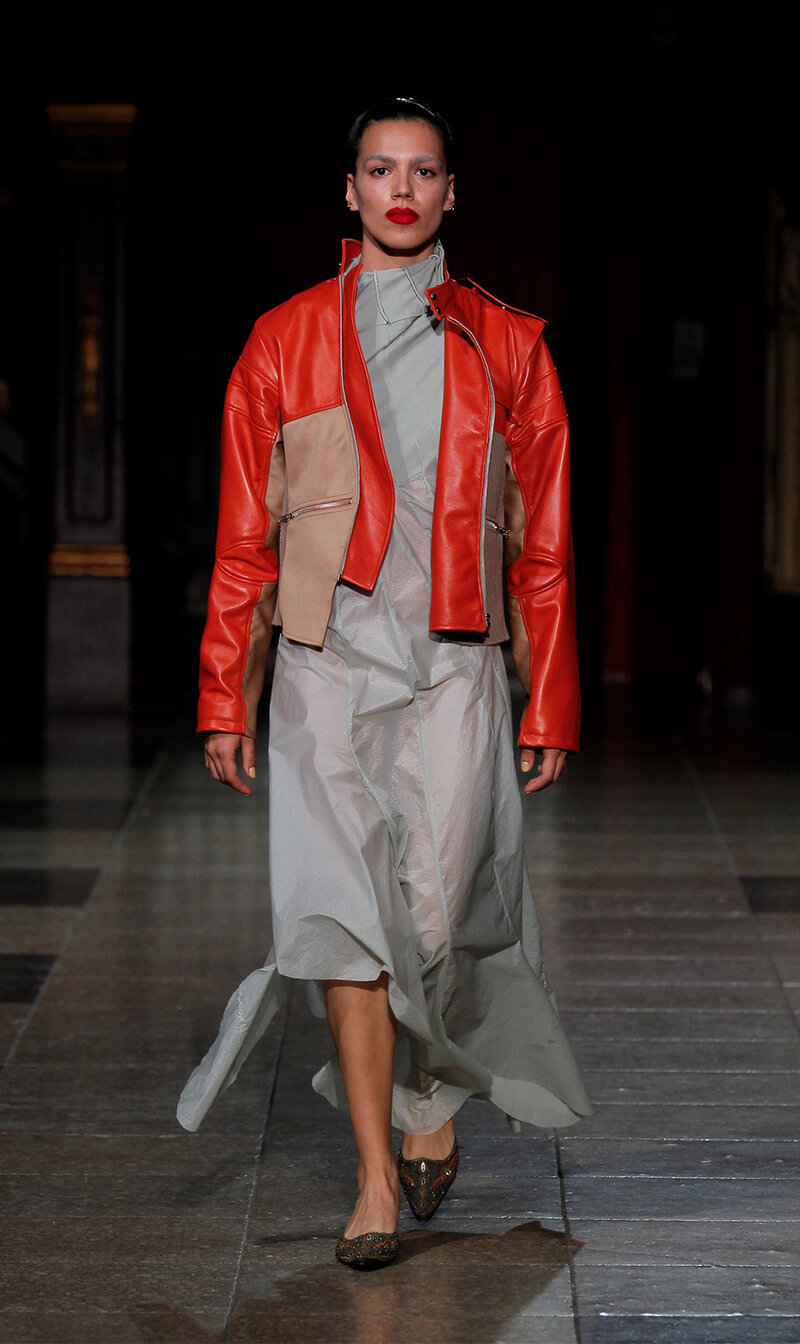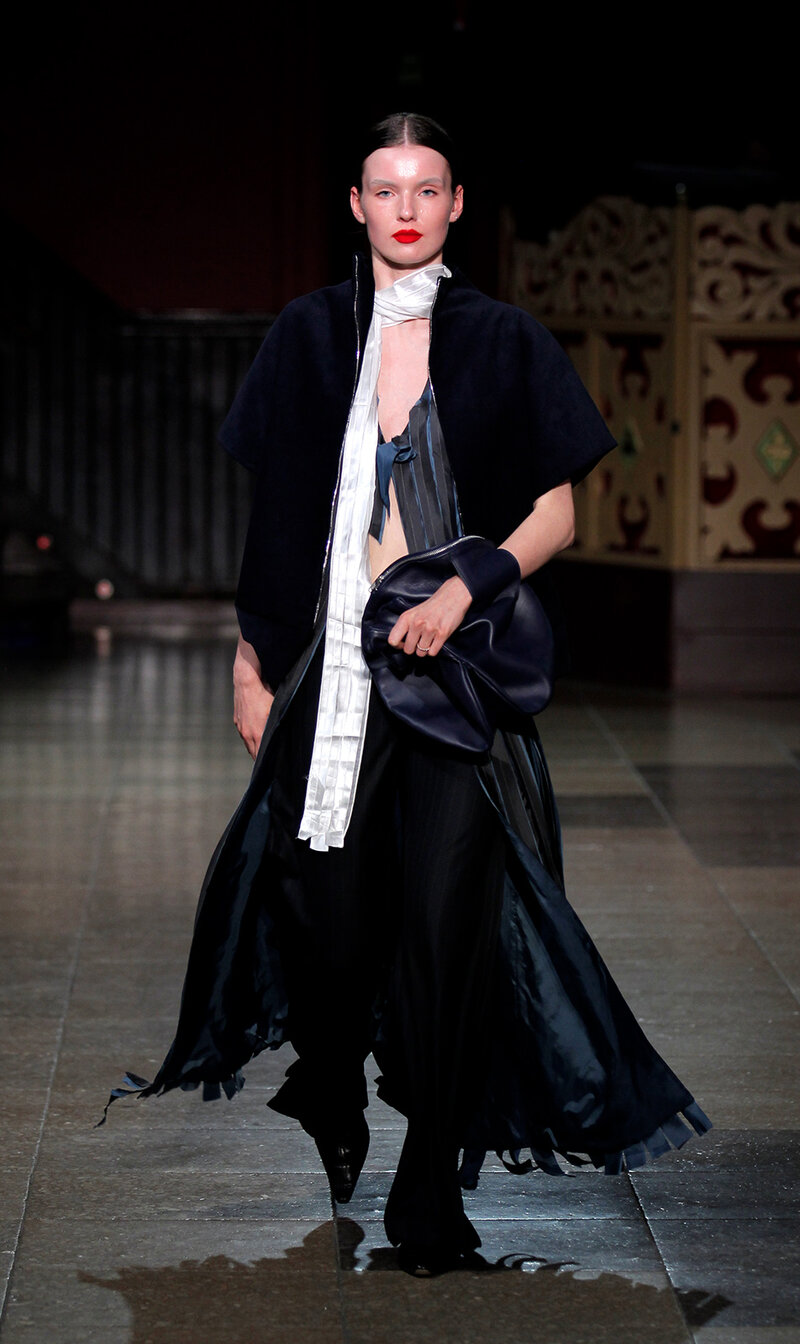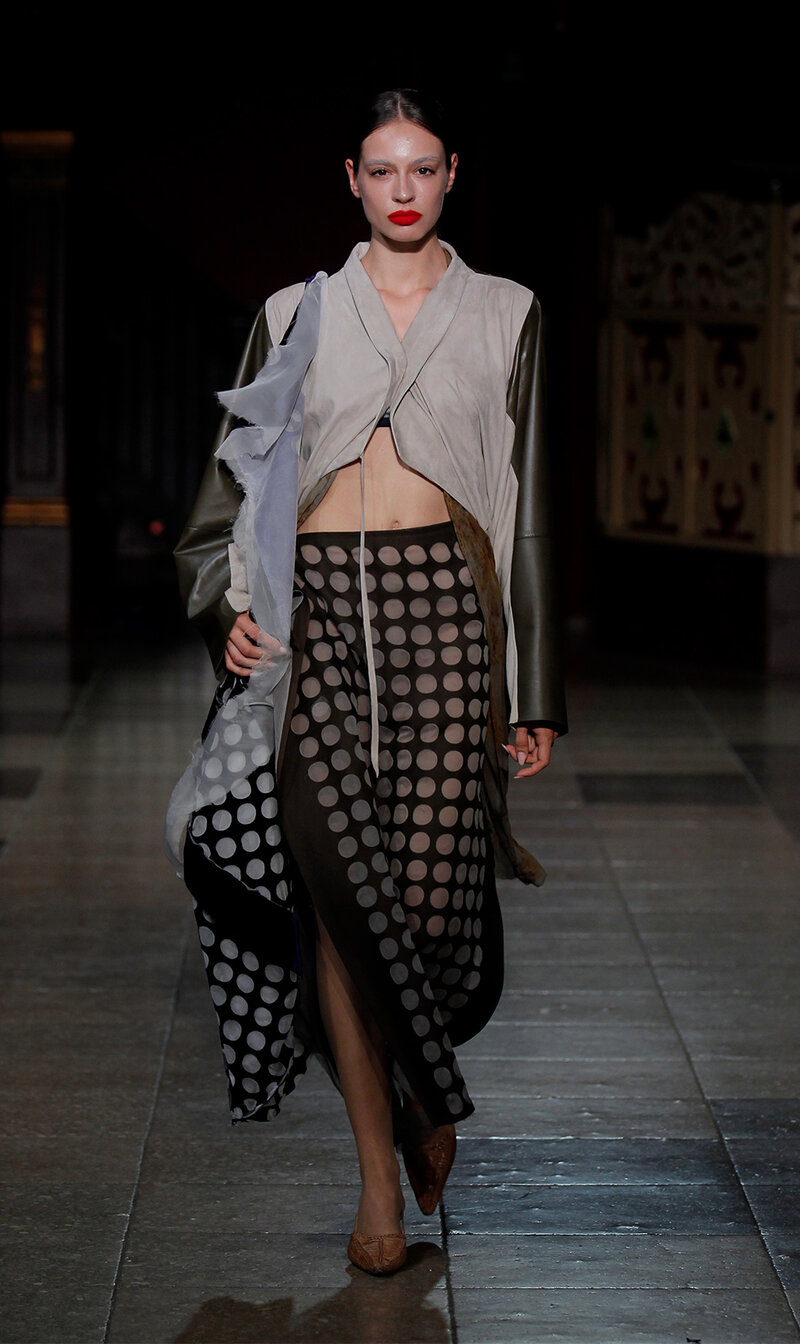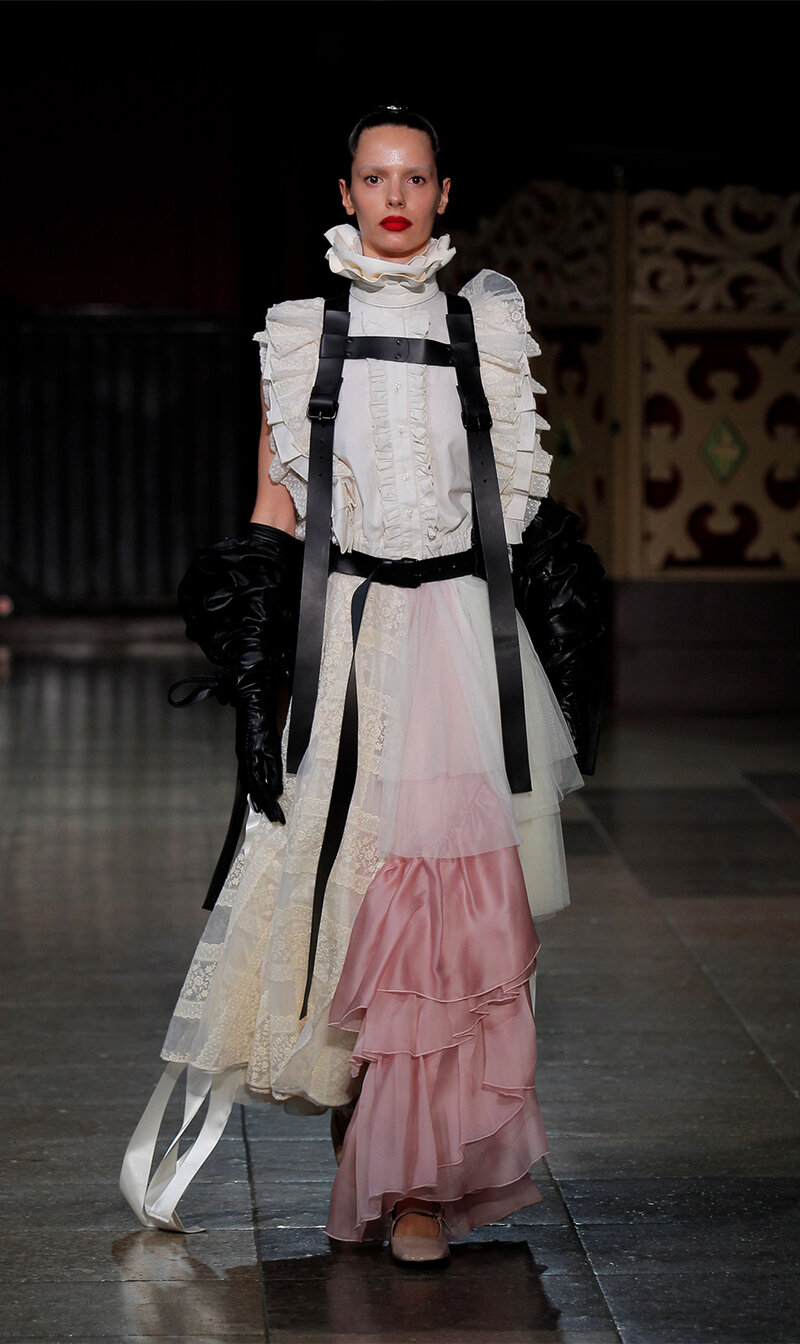 Laura Miraglia
La mujer bonsái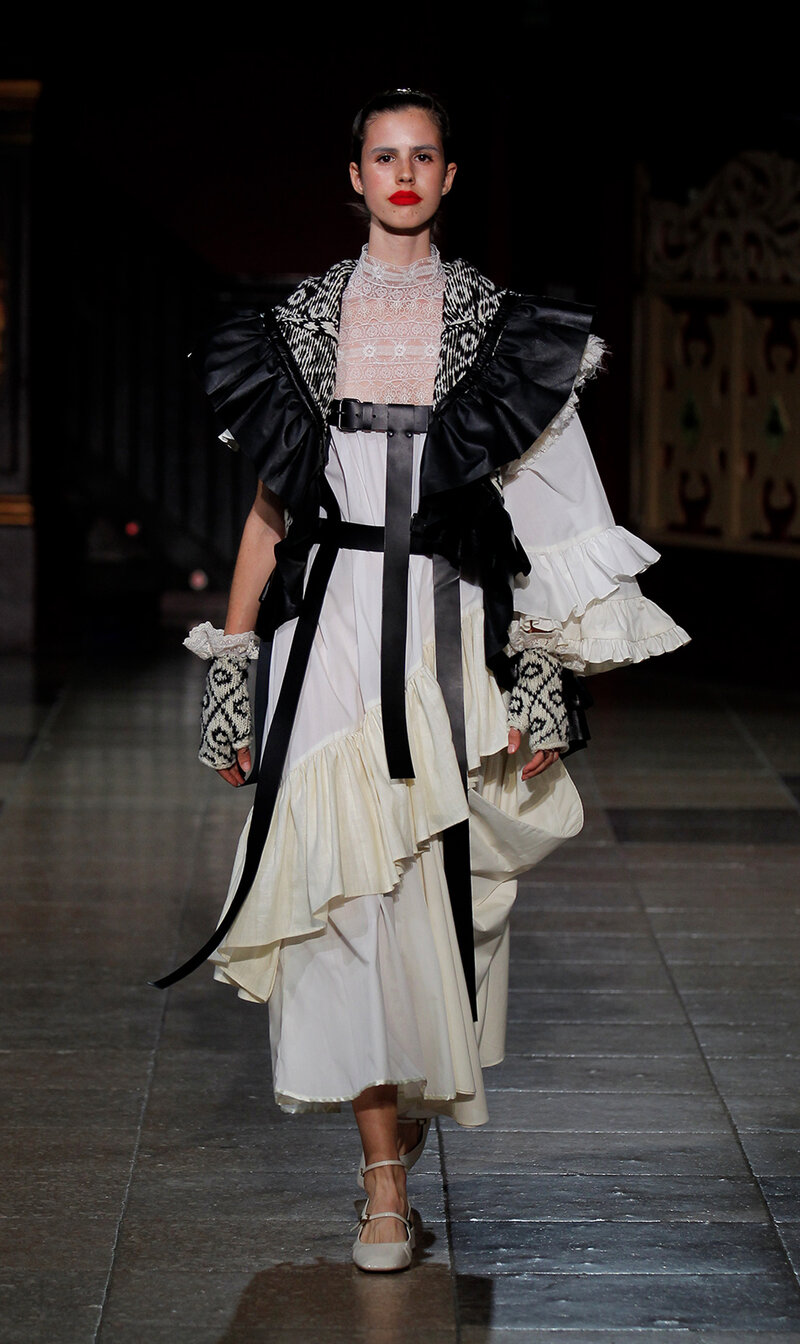 Laura Miraglia
La mujer bonsái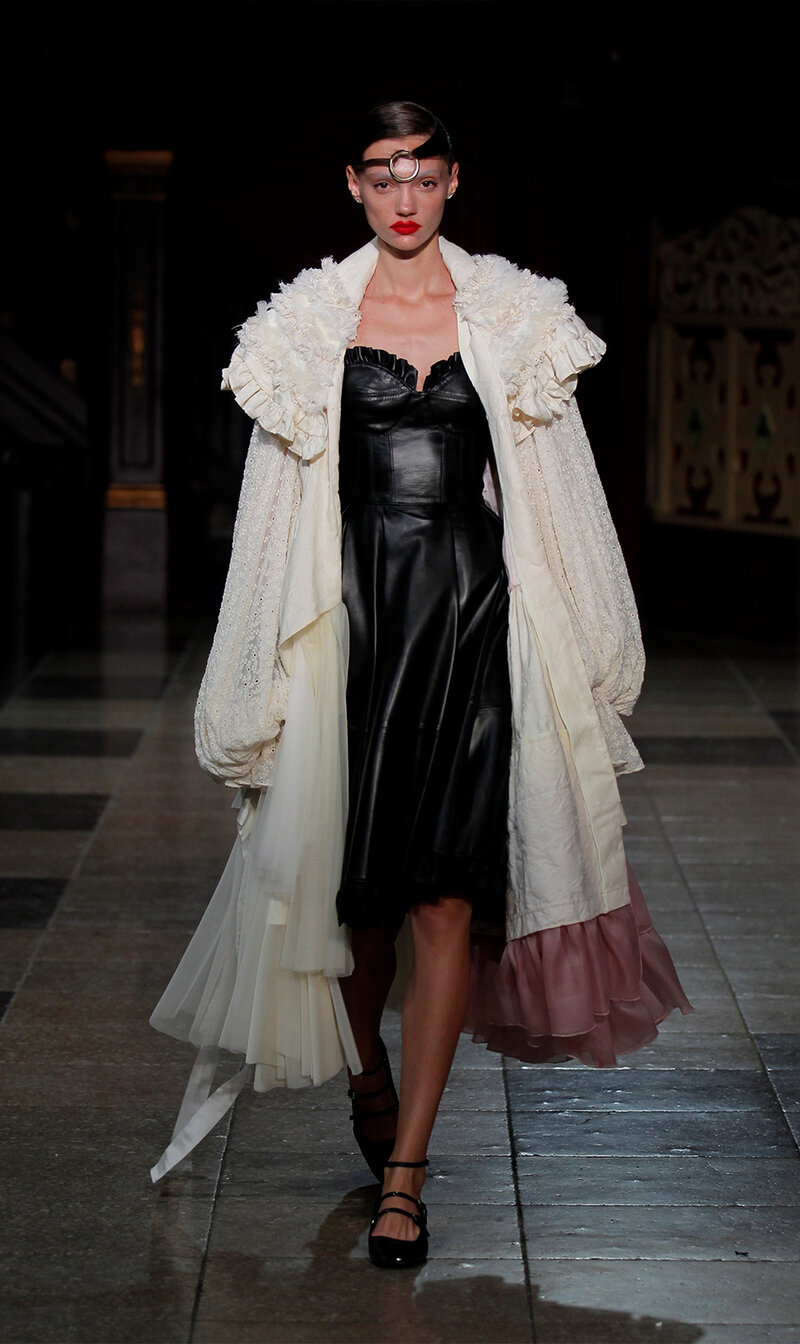 Laura Miraglia
La mujer bonsái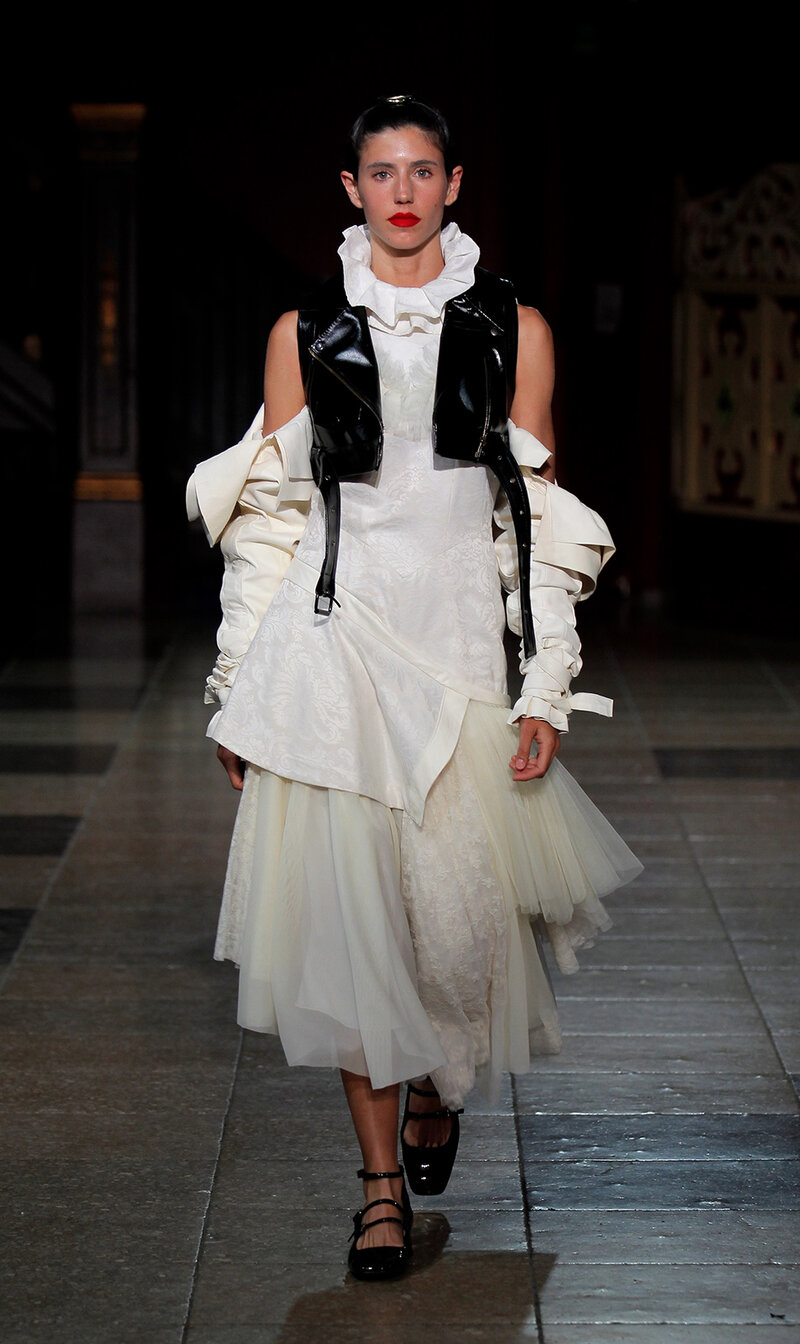 Laura Miraglia
La mujer bonsái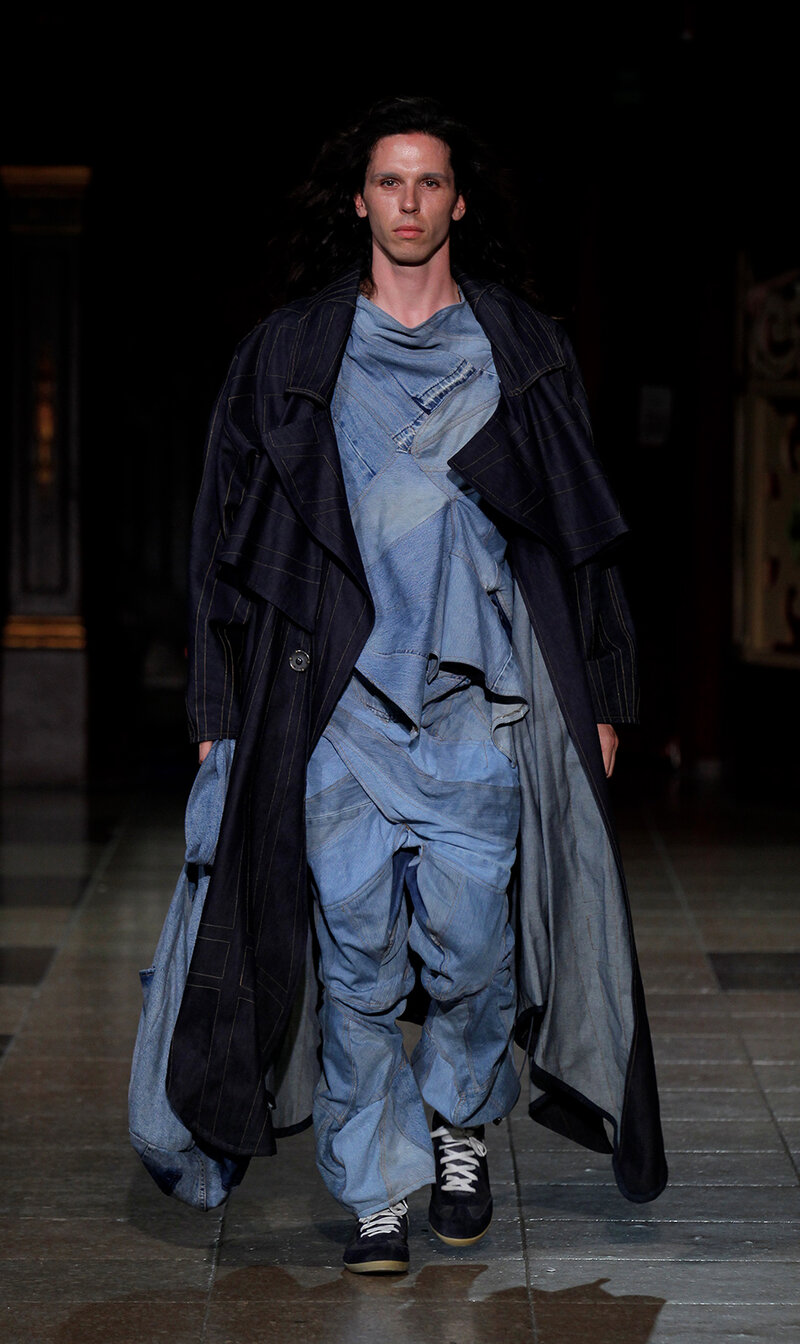 Ana Llobet
Mamá quiero ser artista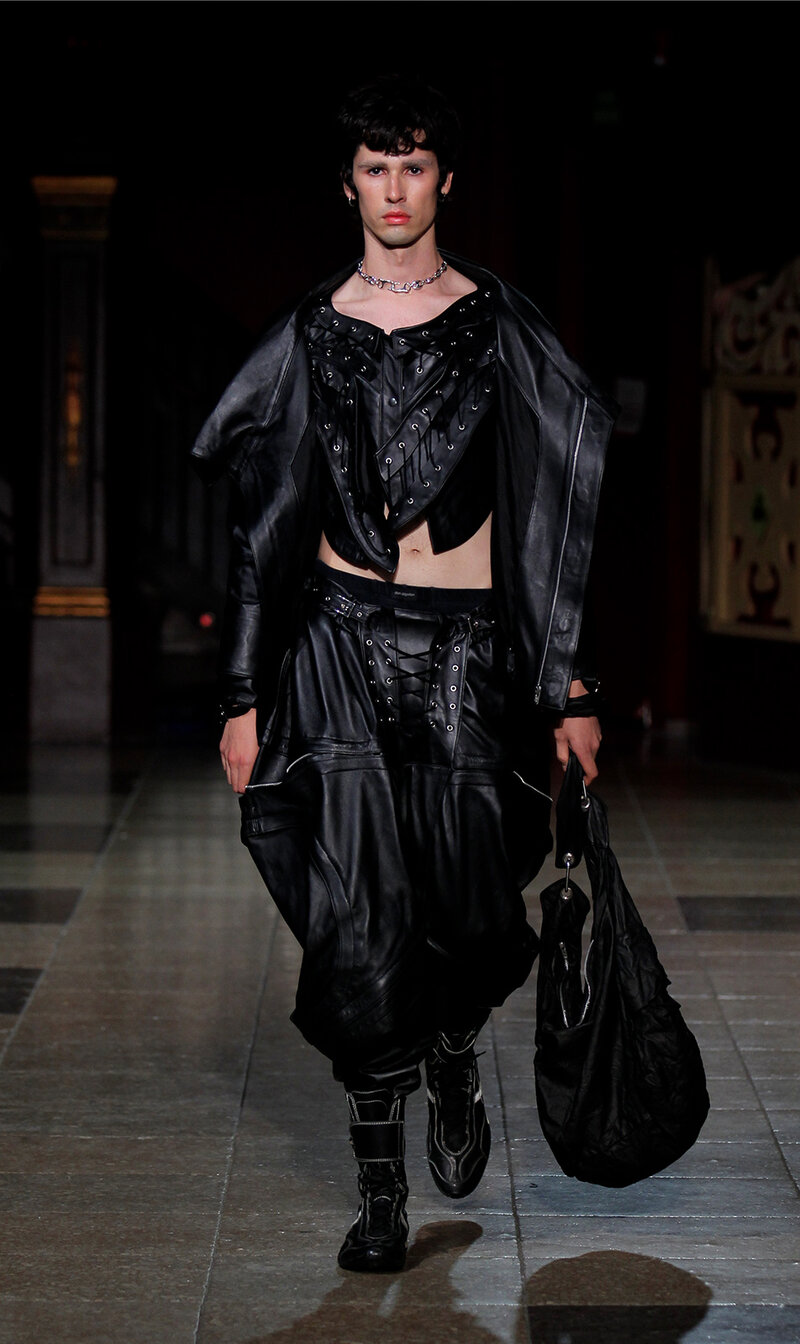 Ana Llobet
Mamá quiero ser artista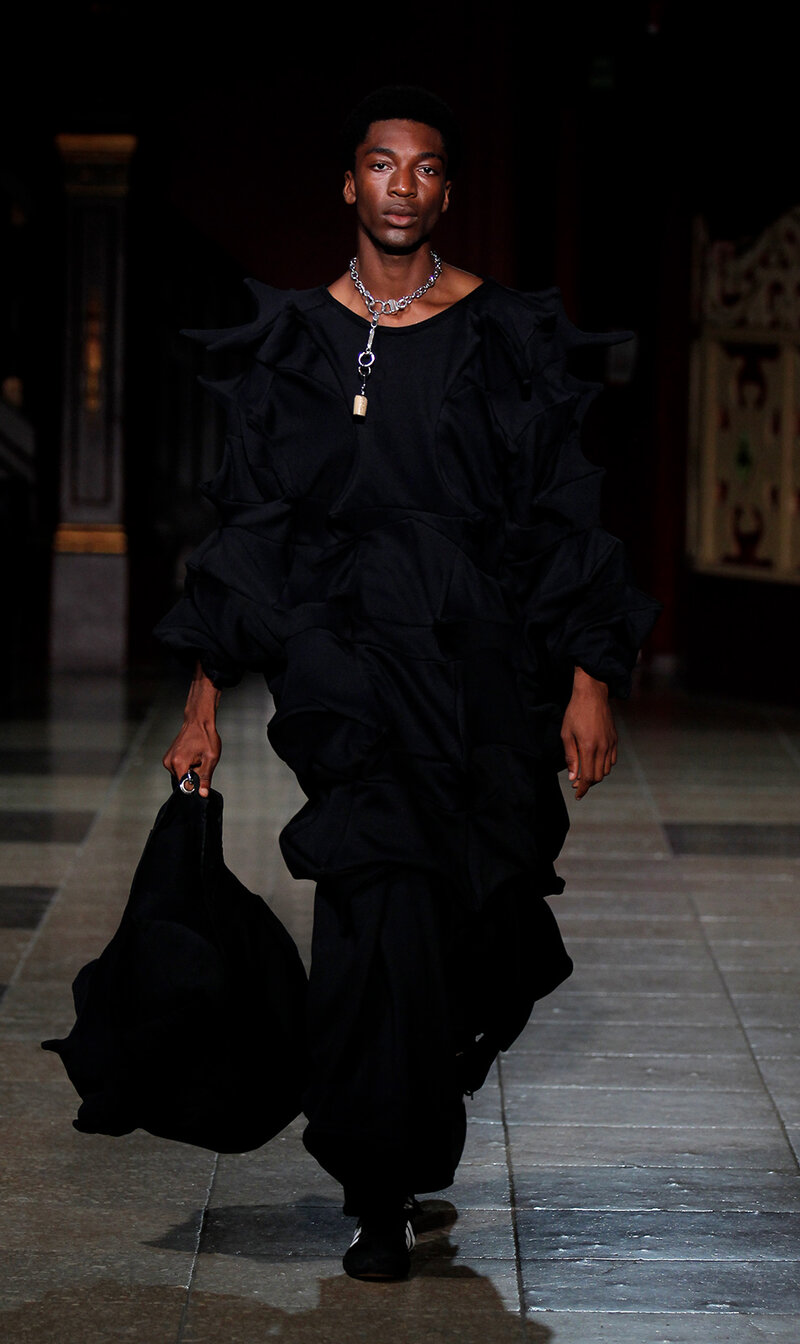 Ana Llobet
Mamá quiero ser artista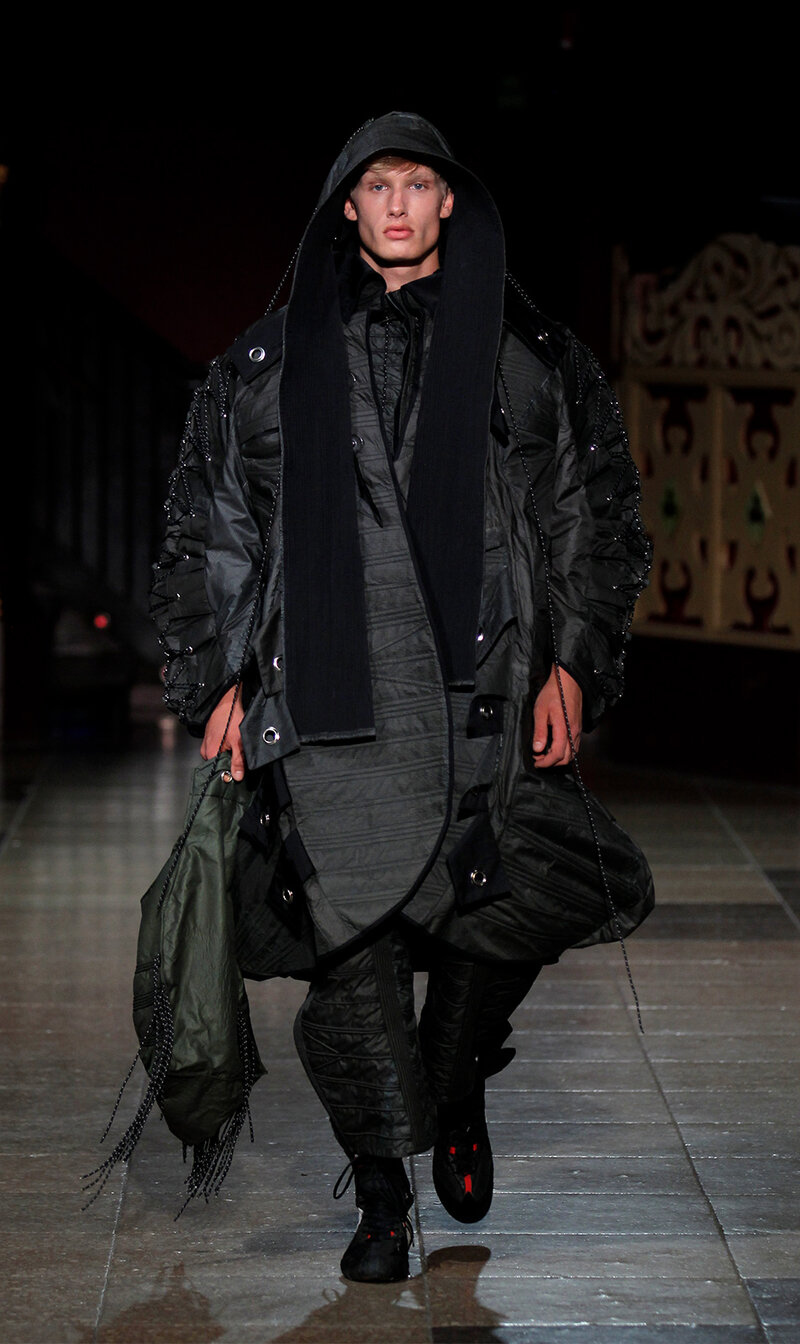 Ana Llobet
Mamá quiero ser artista
Clàudia Cànovas
The Cross Road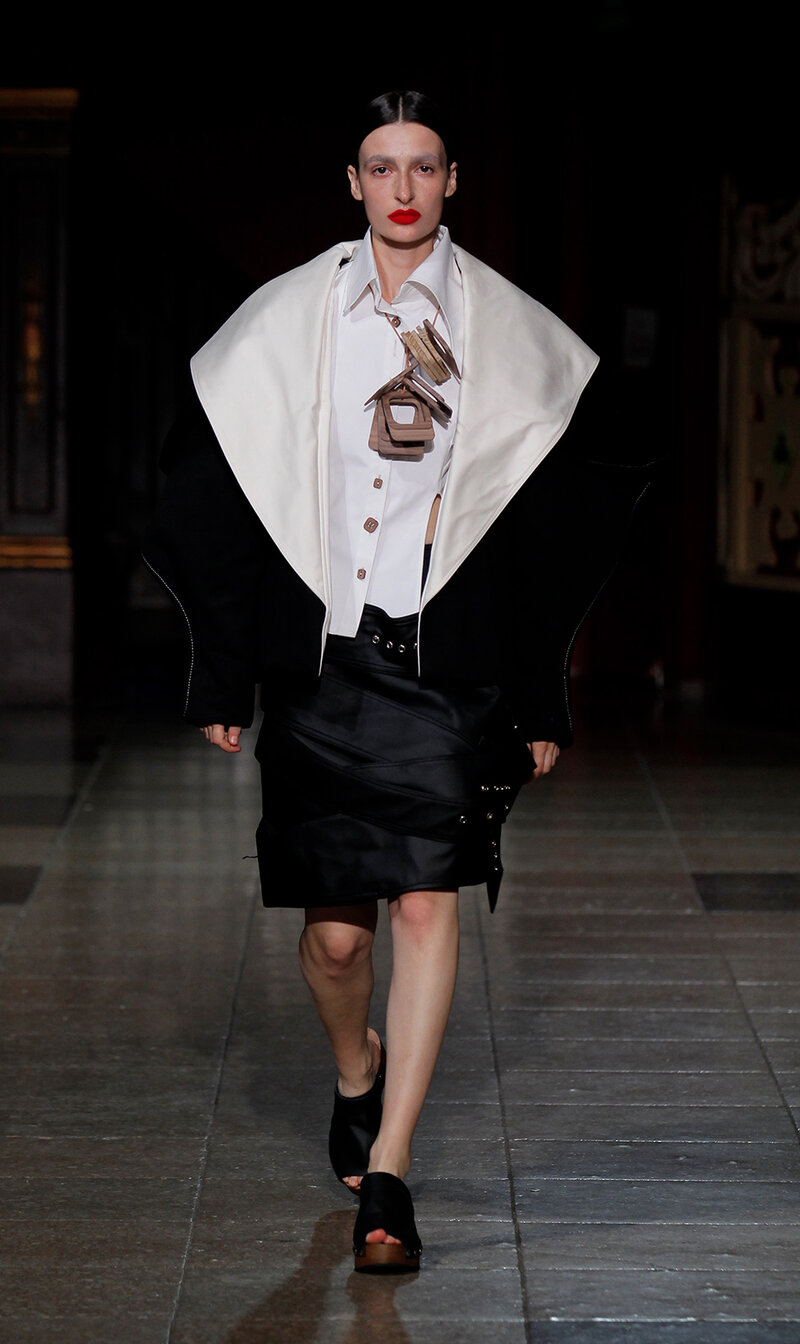 Clàudia Cànovas
The Cross Road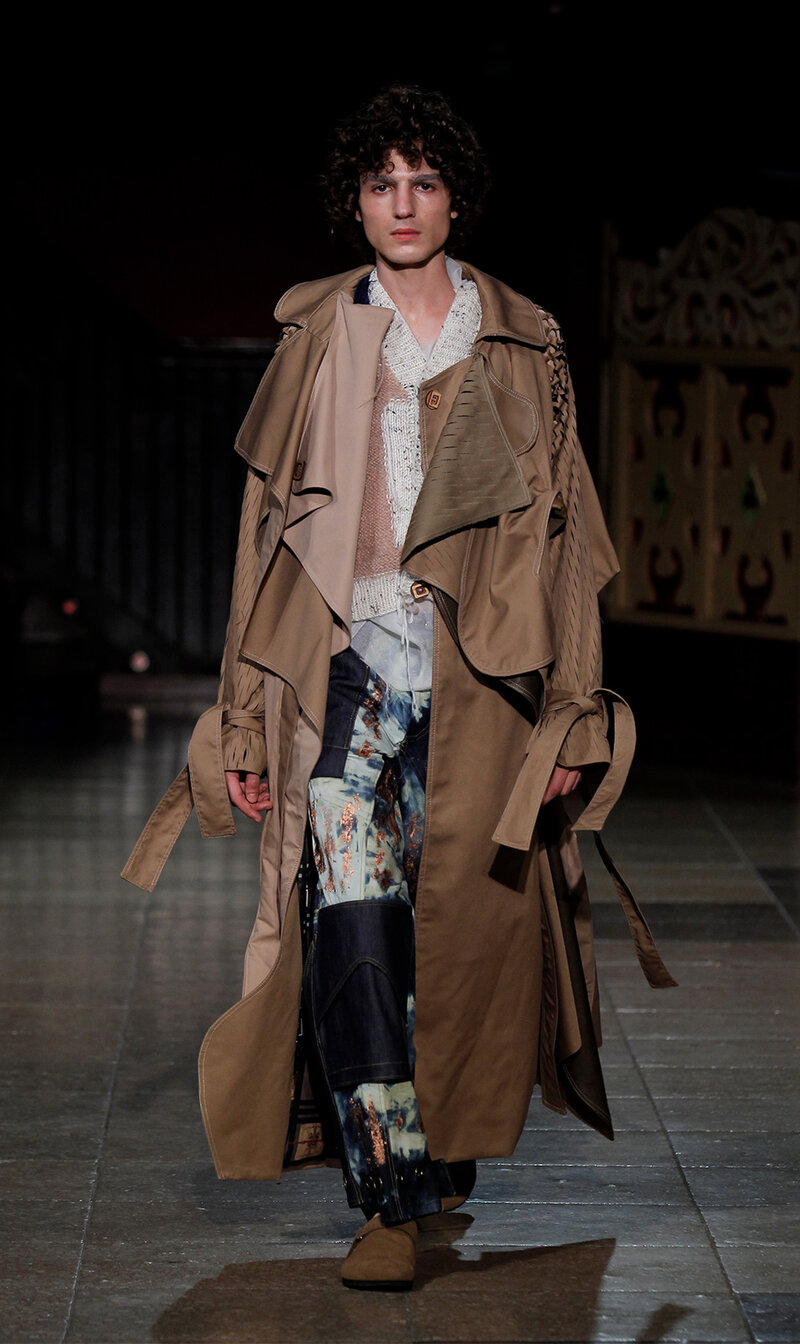 Clàudia Cànovas
The Cross Road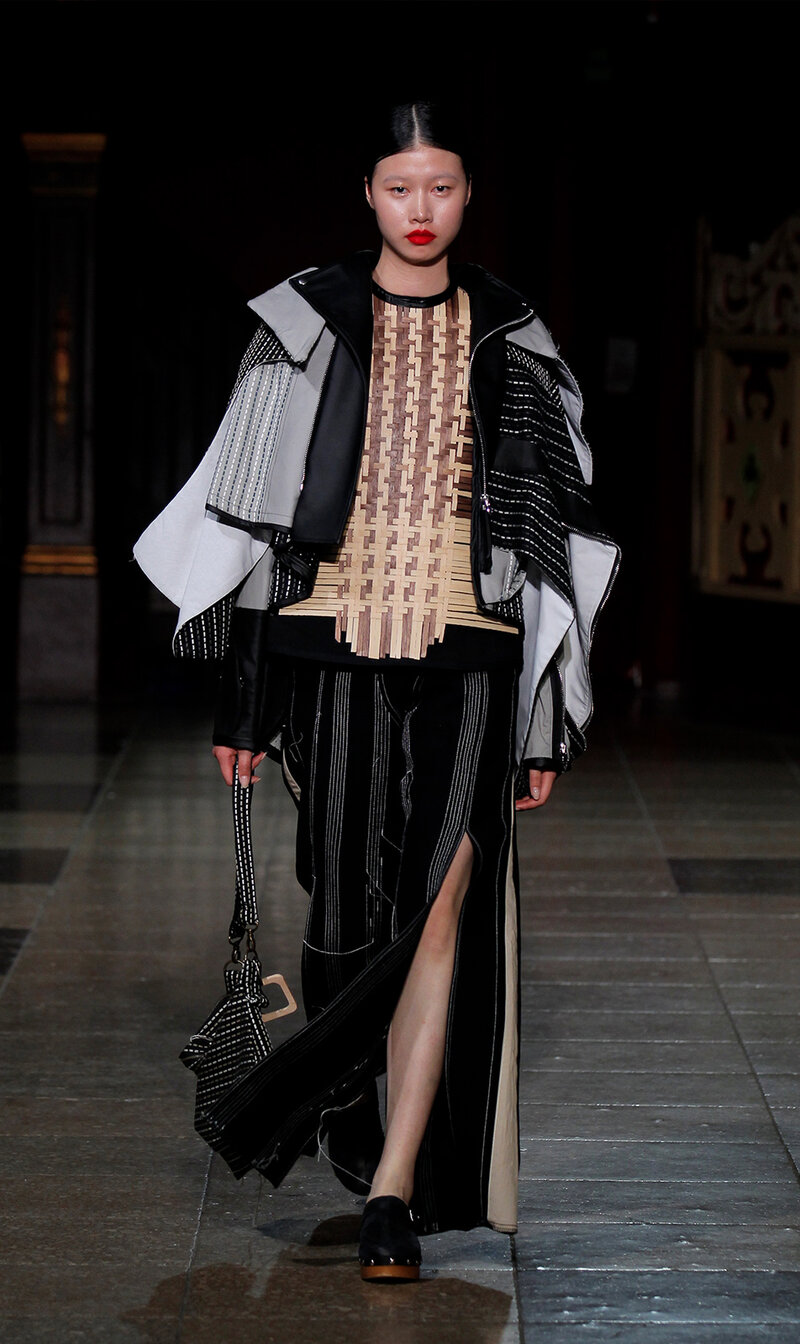 Clàudia Cànovas
The Cross Road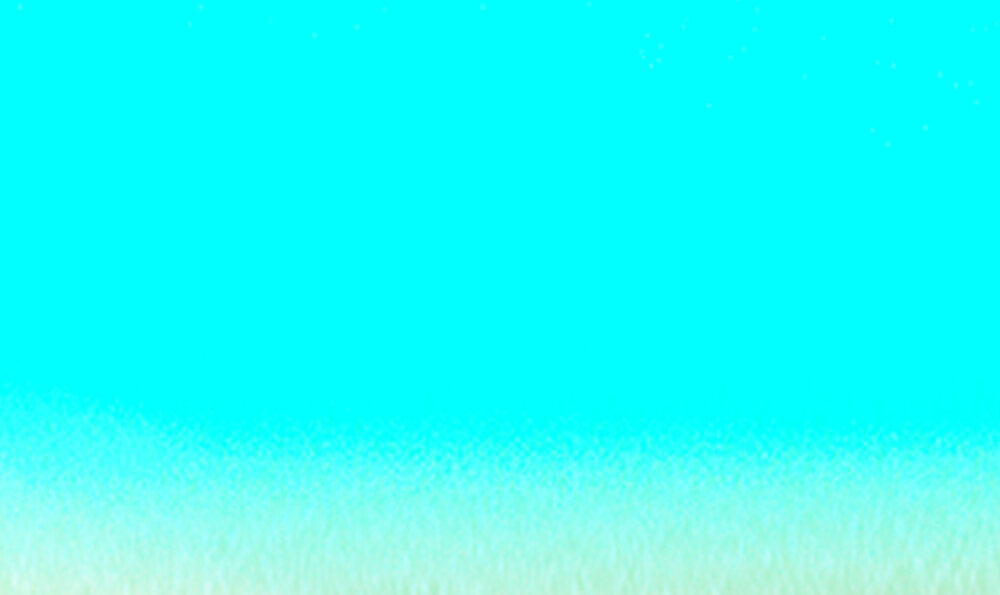 PITTI UOMO 104: TRANSITIONS
IED Group - Istituto degli Innocenti in Firenze
June 14th
IED unveiled the installation TRANSITIONS, an expression of how reflections of fashion and art are spontaneously bound together, during Pitti Uomo 104. Mentor Lucy Orta worked with a diverse group of IED students from the whole seats to create this special moment.

→ @ied_firenze @ied_official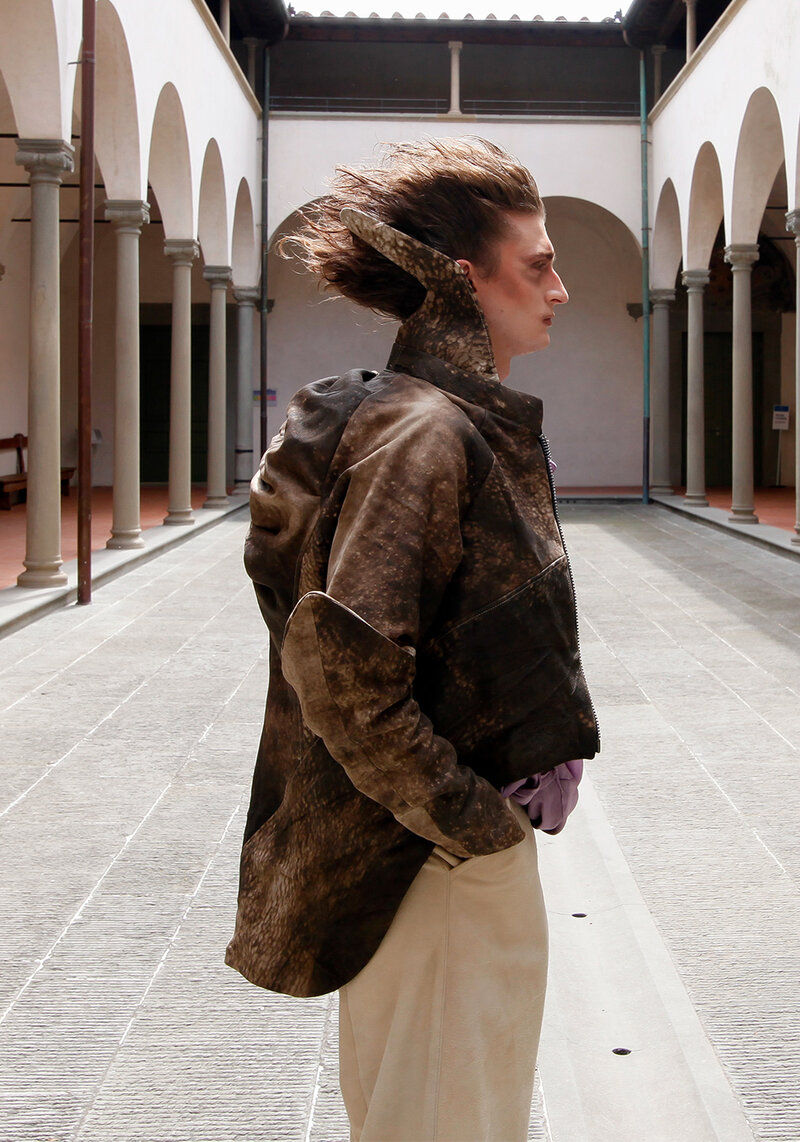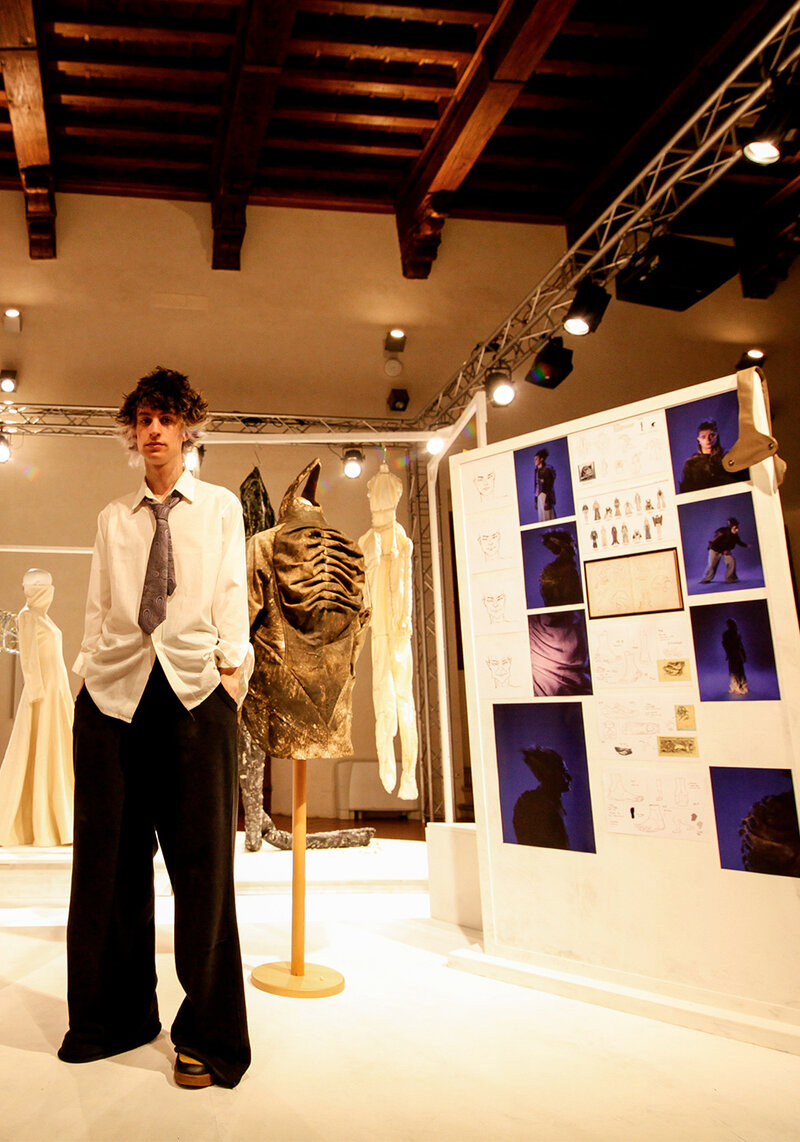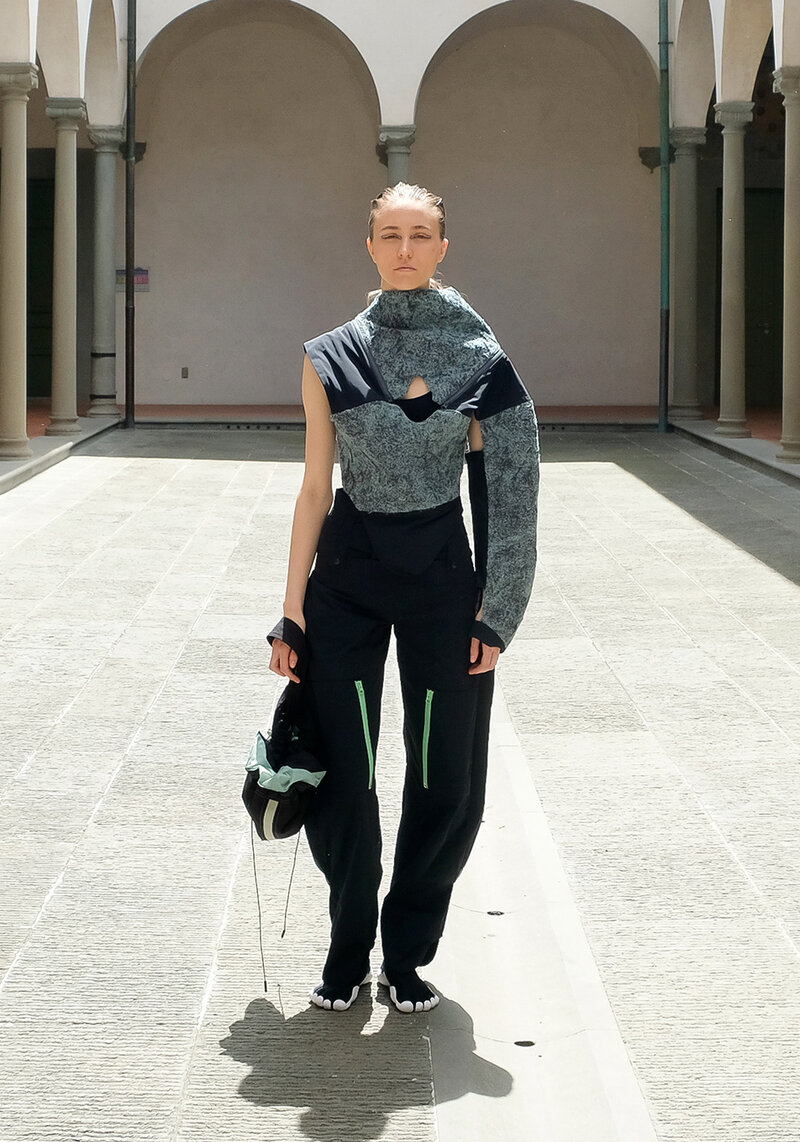 Gaia Inverzzini
Fluvoxamina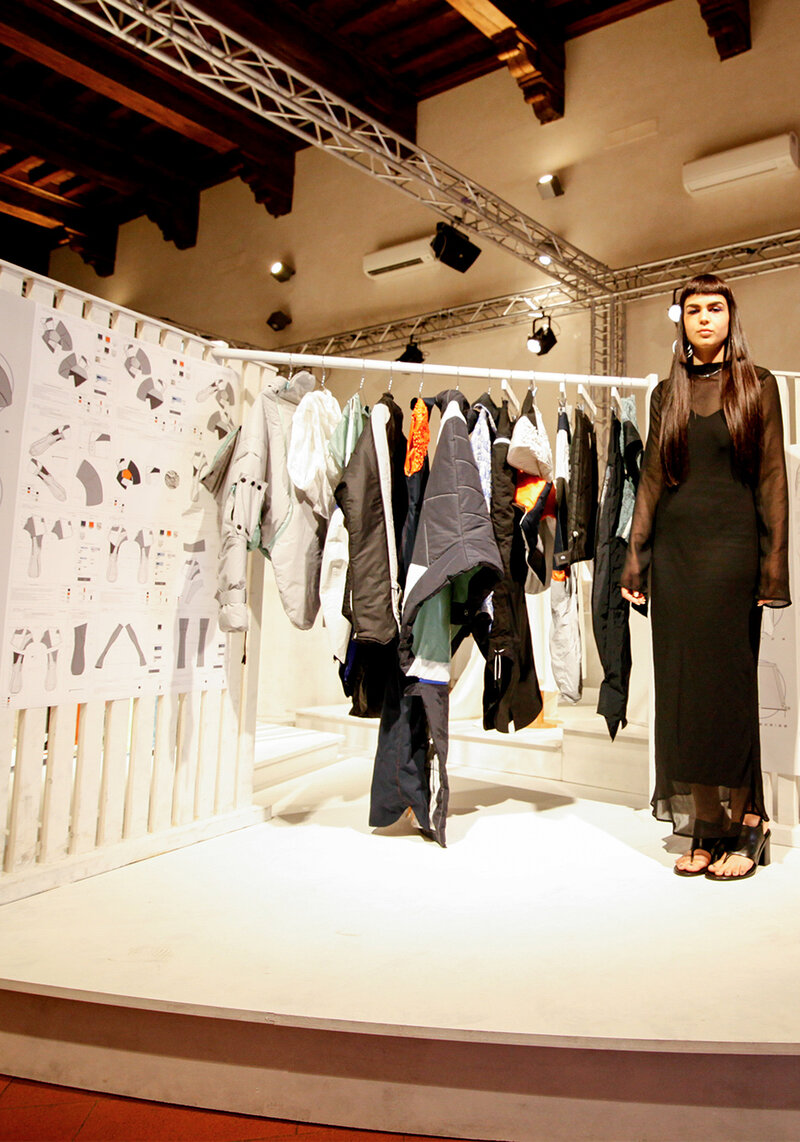 Gaia Inverzzini
Fluvoxamina
Carolina Puiggrós
Dizygoth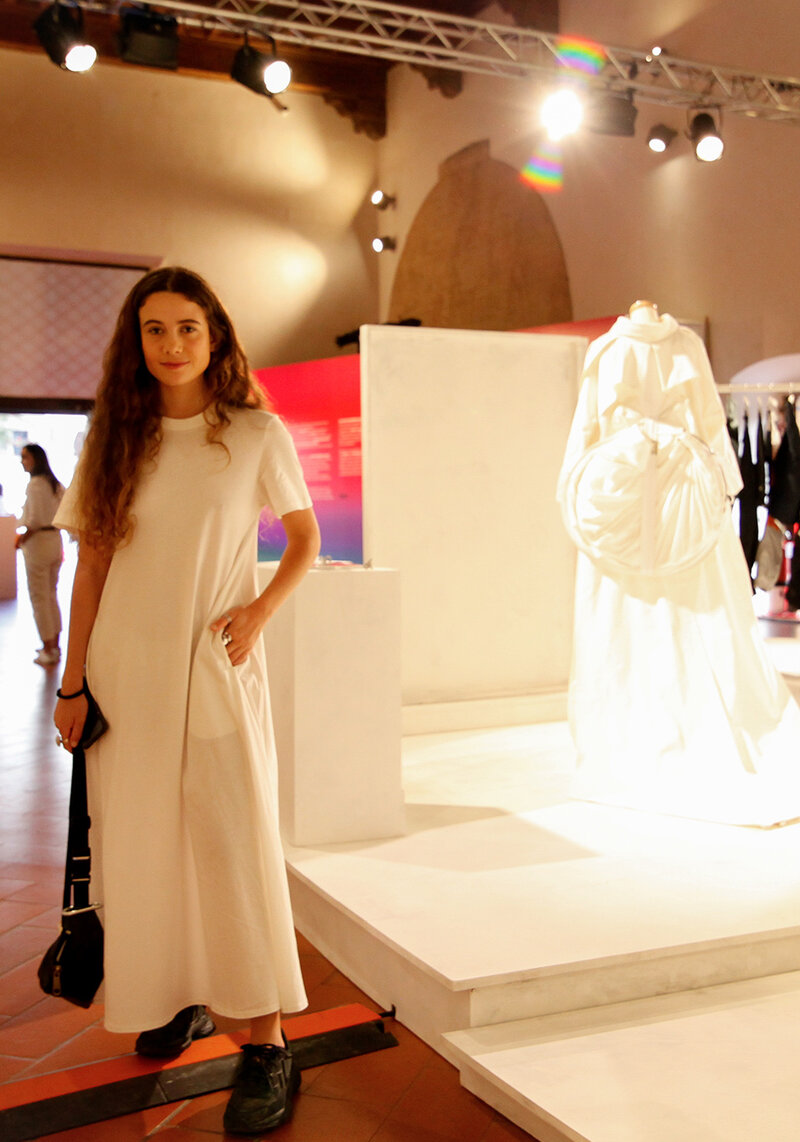 Carolina Puiggrós
Dizygoth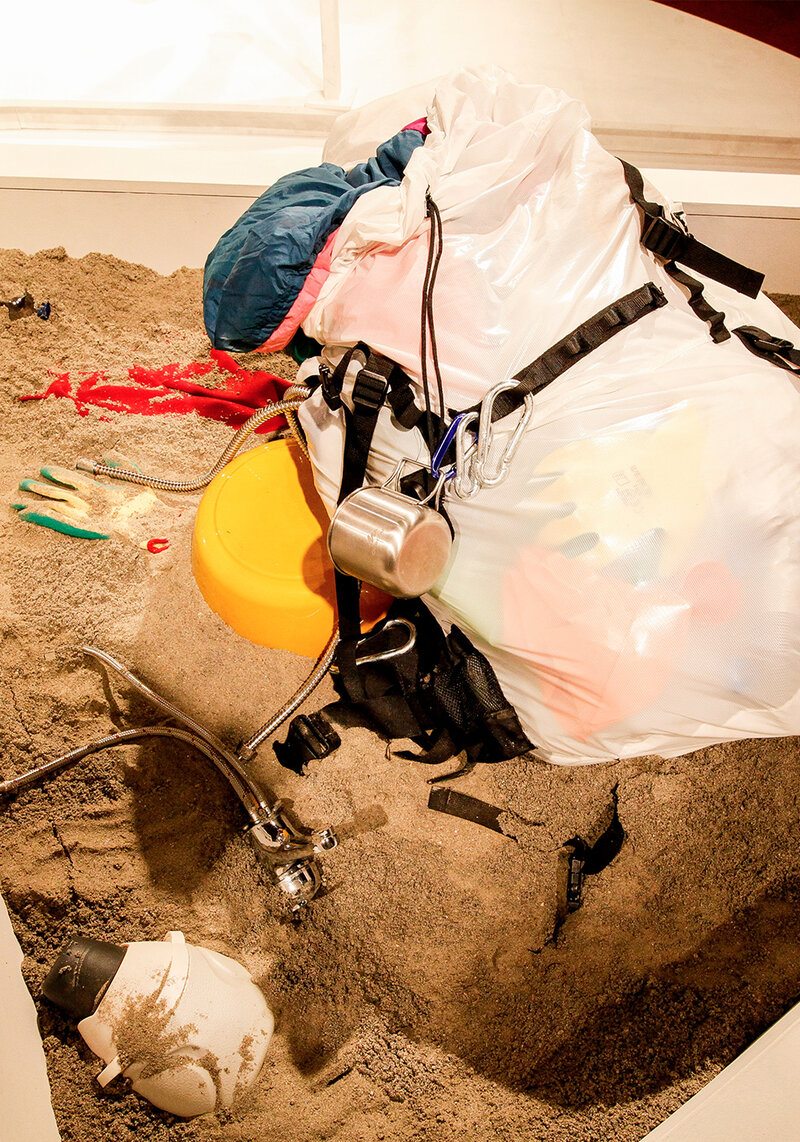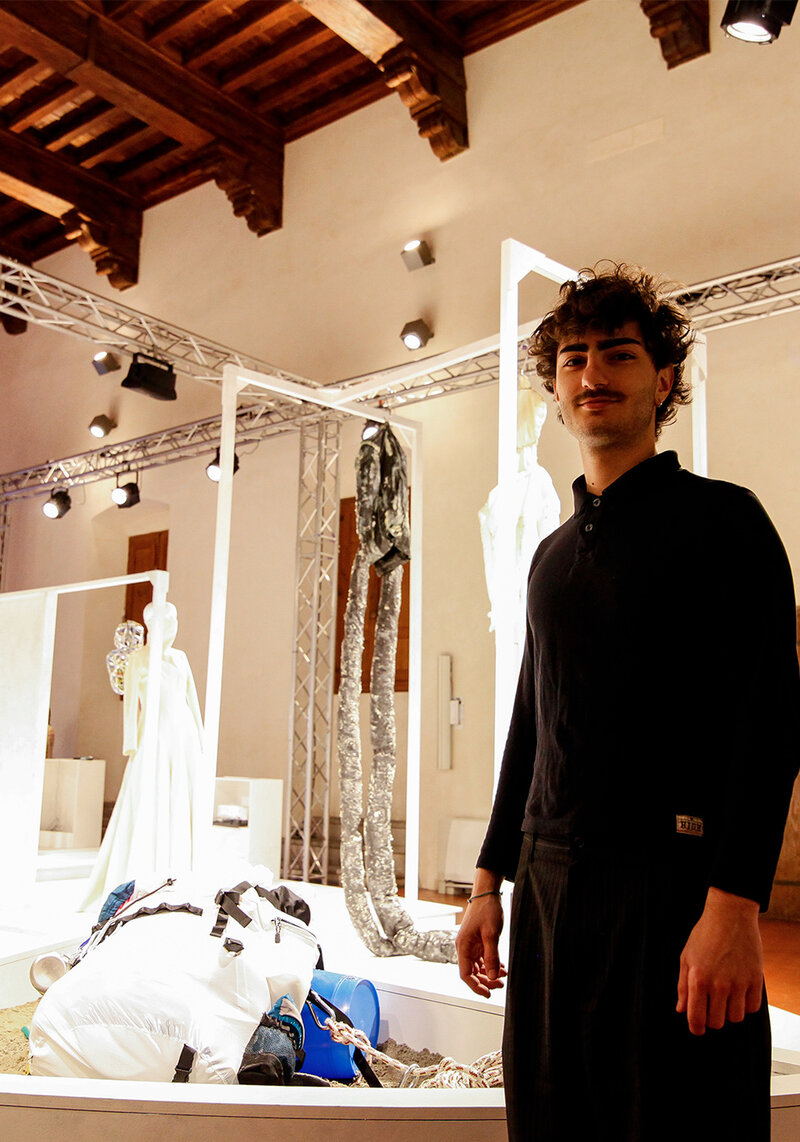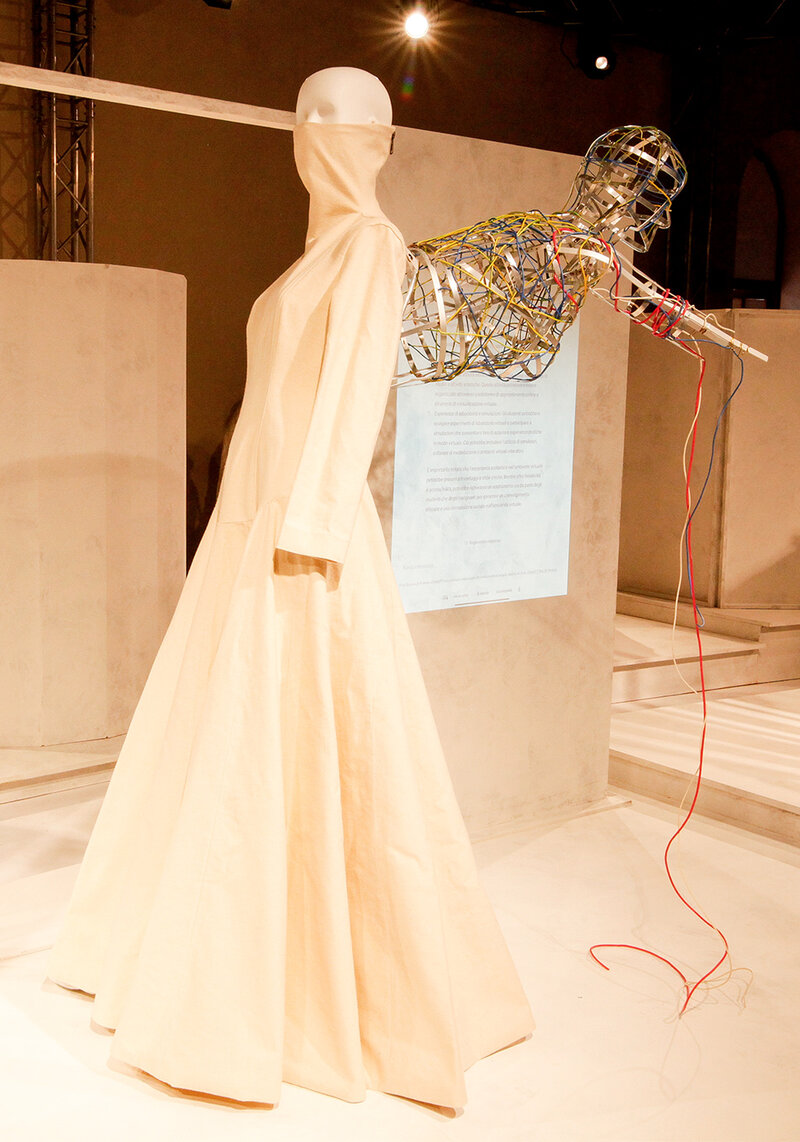 Michele Serra
From Flesh to Code, A Dialogue on Transition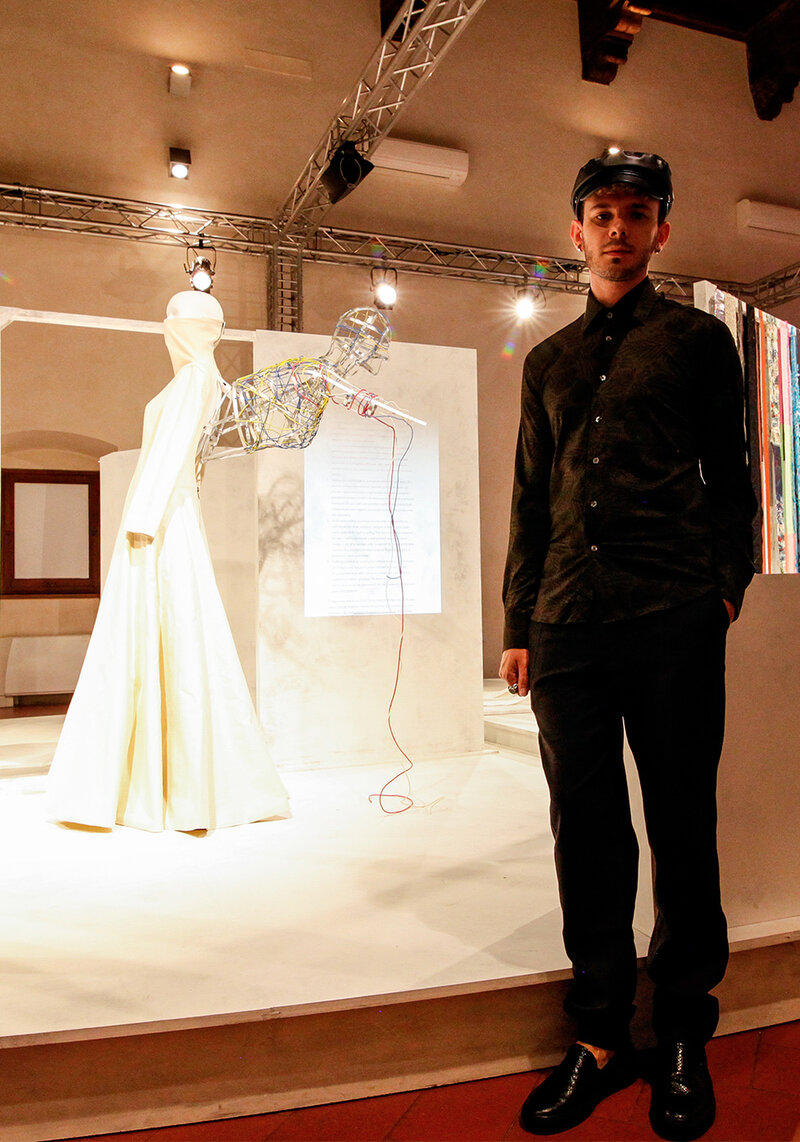 Michele Serra
From Flesh to Code, A Dialogue on Transition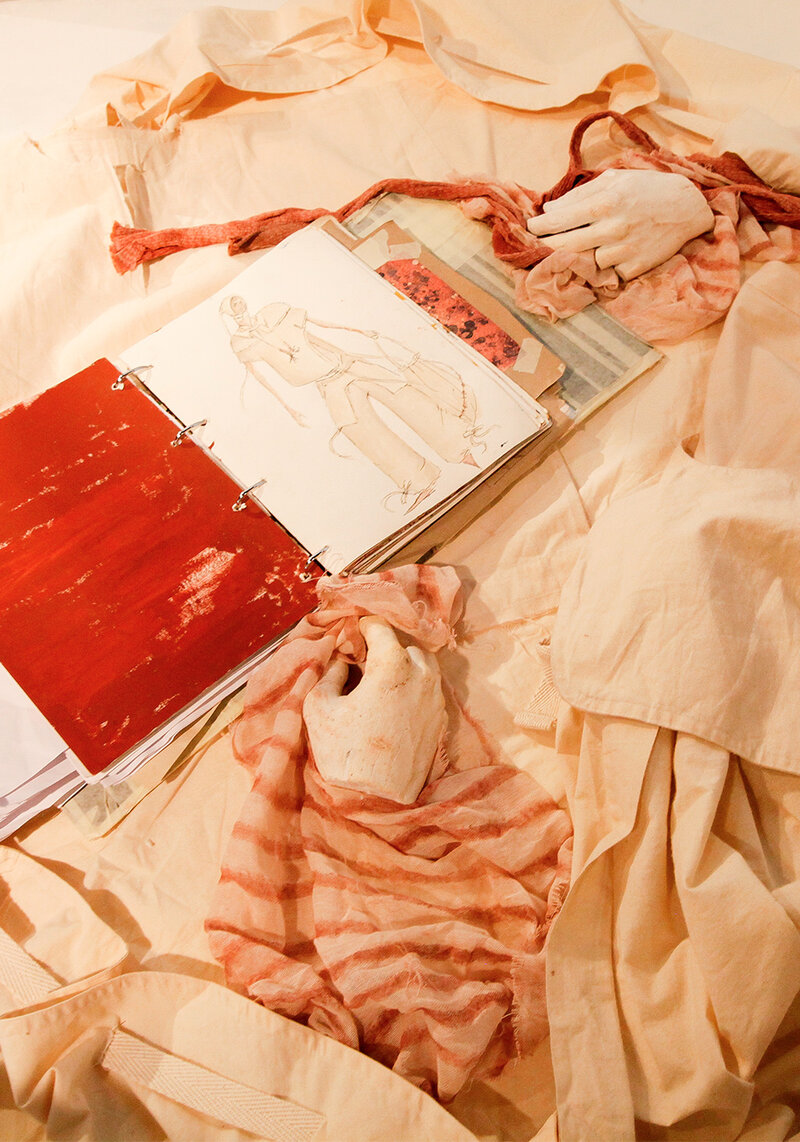 Marcos Escobar
Jano Bikoitza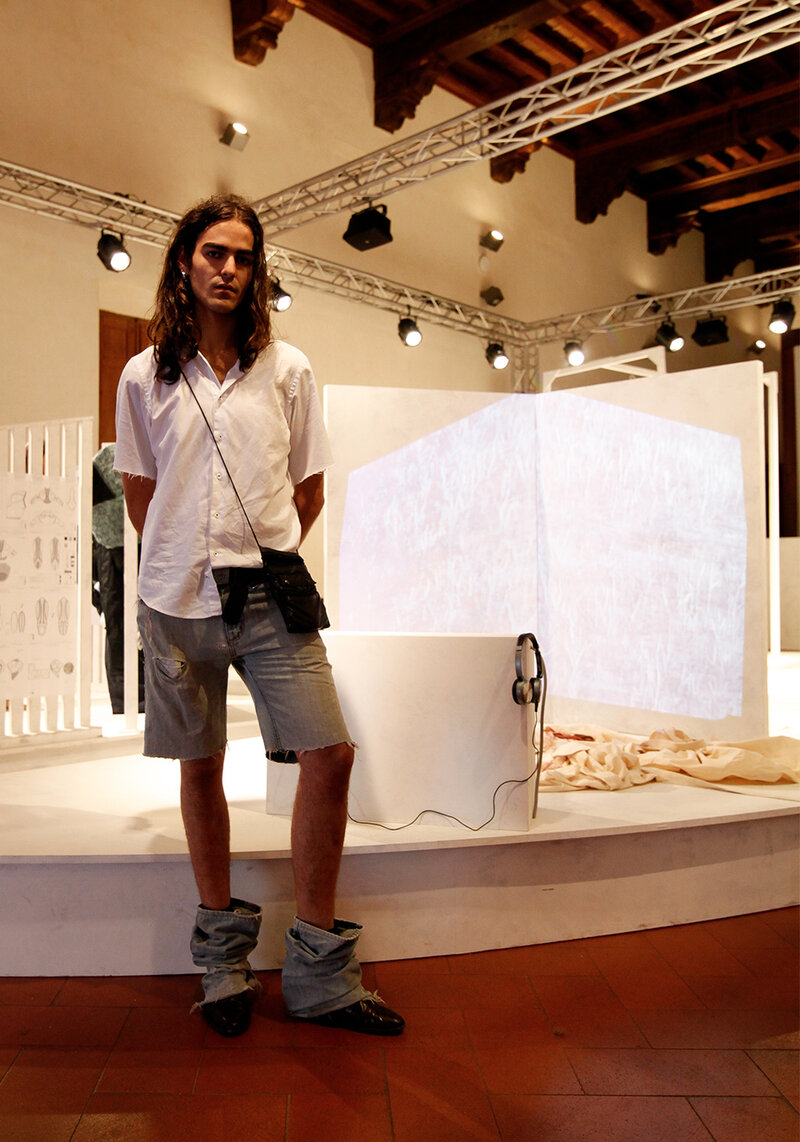 Marcos Escobar 
Jano Bikoitza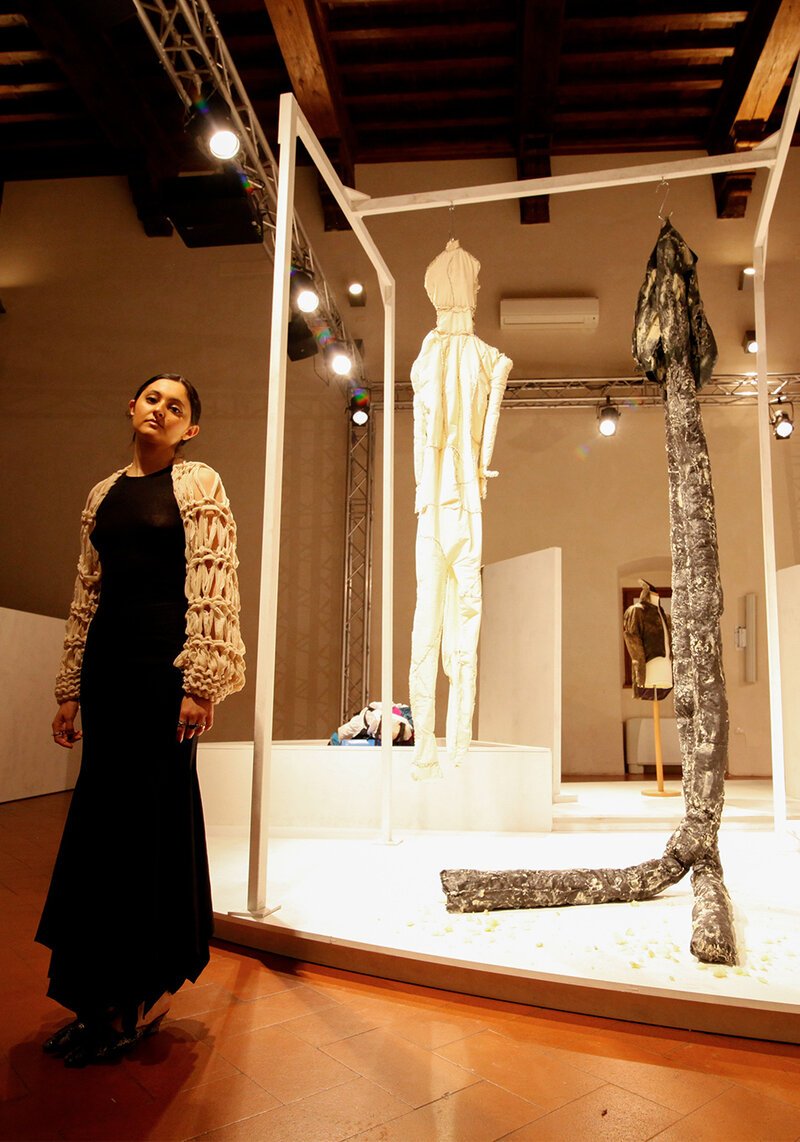 Federica Borzi
Body of Transformations, Transformations of Body: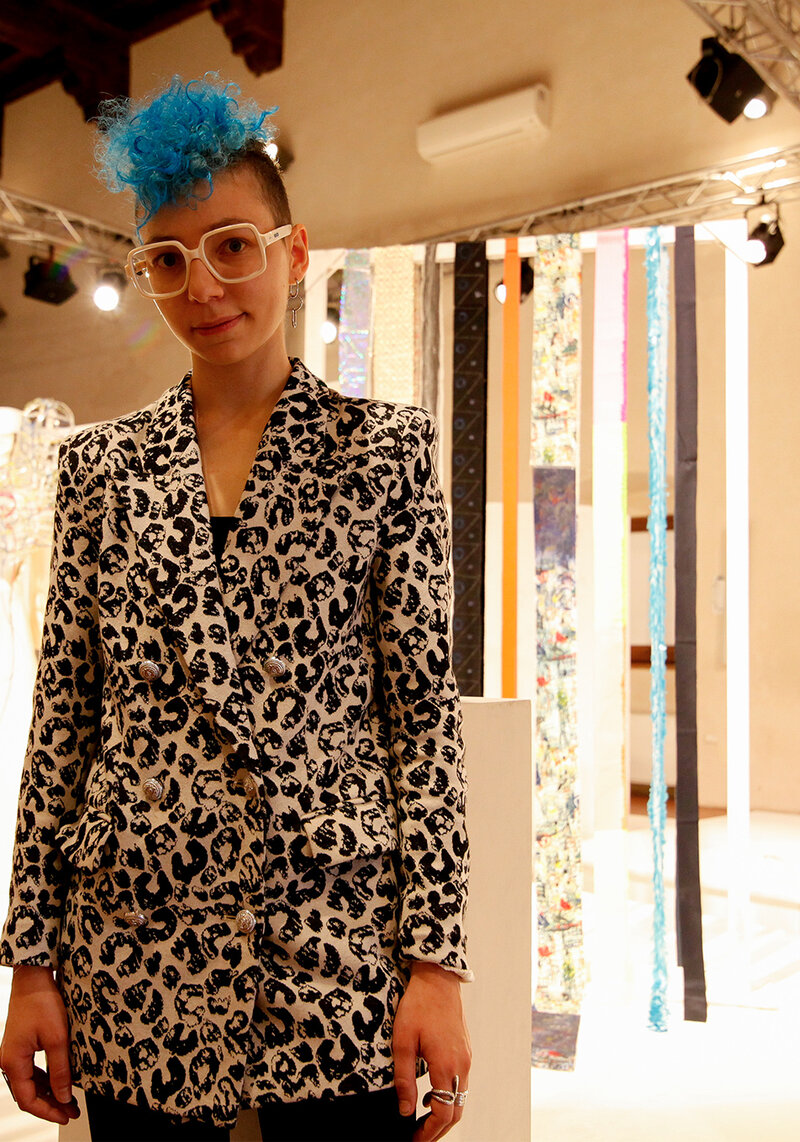 Luca Mantovani
The Transition of Silence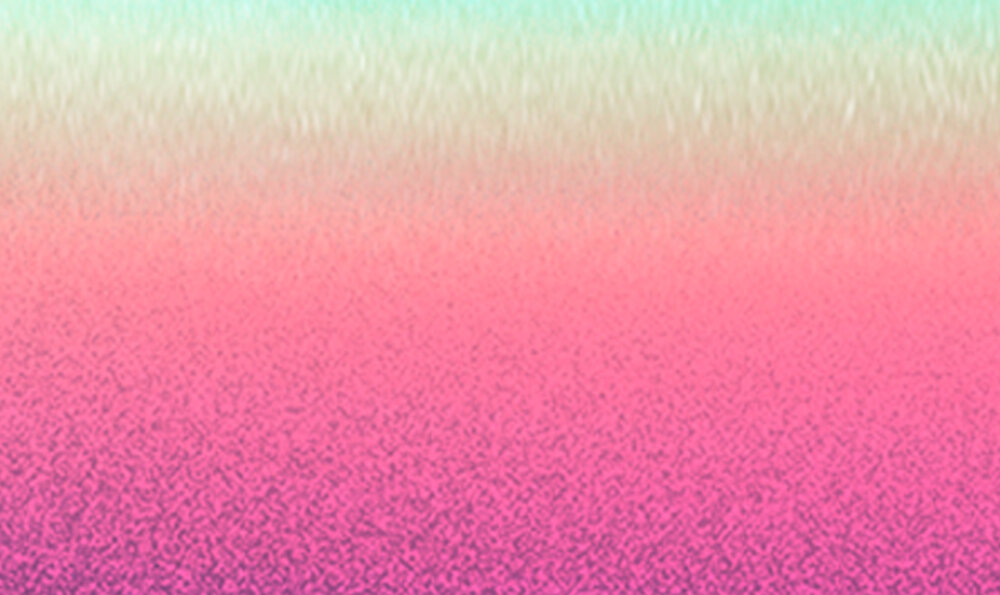 AVANT DEFILÉ
IED Milano - Dazio di Levante, Arco della Pace, Milano
June 28th and 29th
IED Milano came back with a two-days event at Dazio di Levante in Arco della Pace in the heart of Milano. The fashion school showcased the best collections by its graduates in its yearly event: Avant Défilé.

→ @ied_milano @ied_official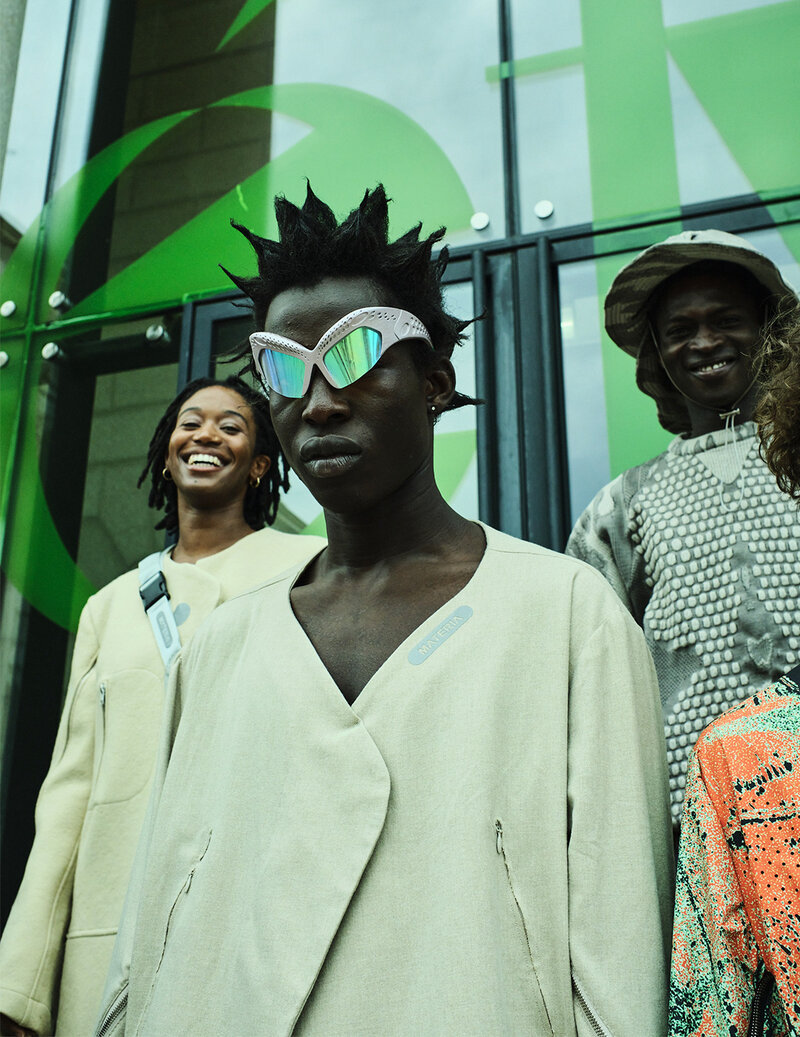 Francesco Saverio Matera & Alessio Baldasseroni
Materia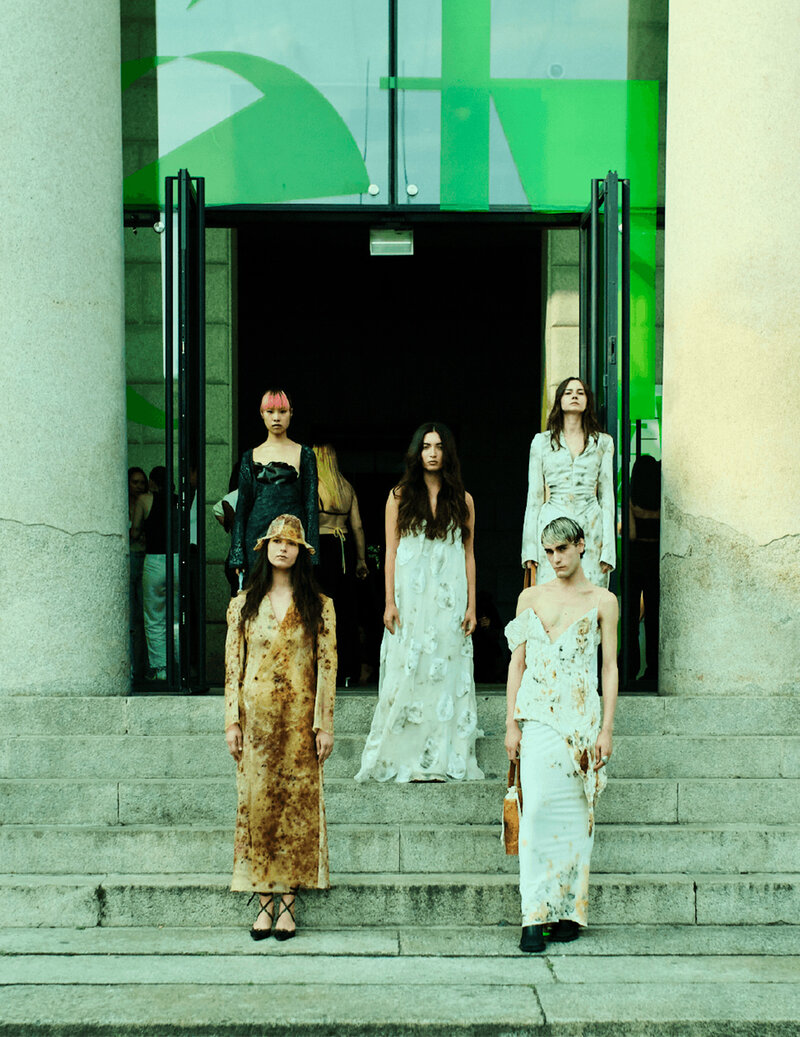 Susy Zhang & Jieru Yang
Natural Rhapsody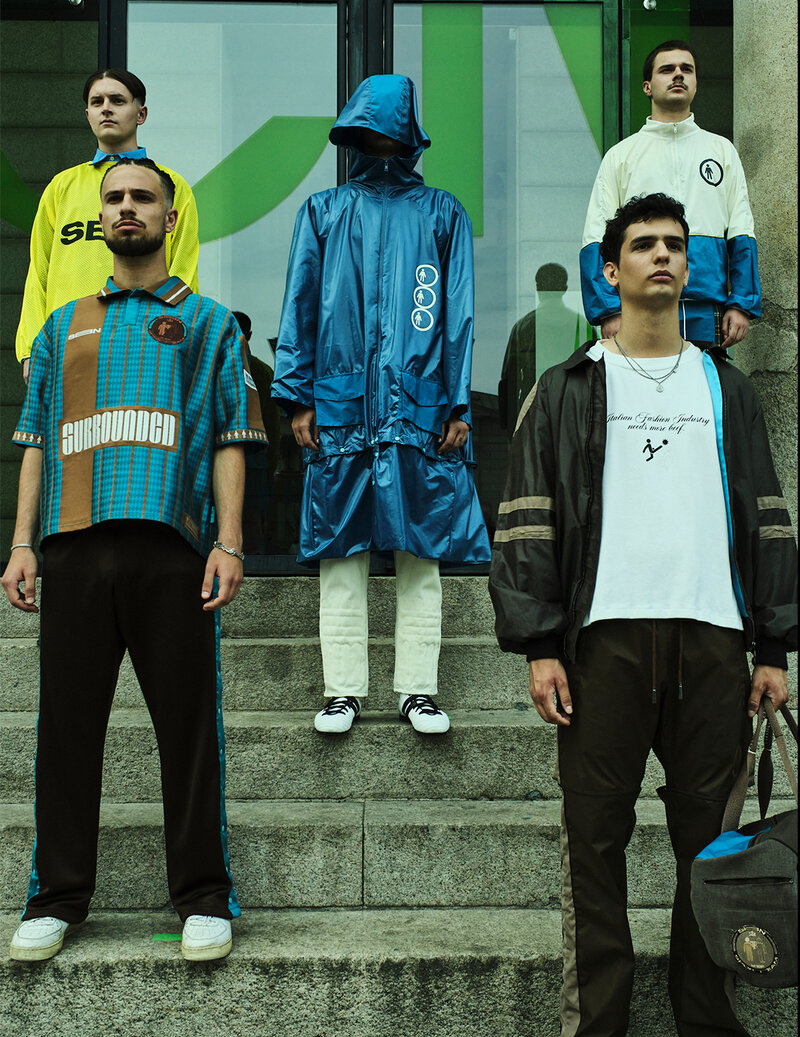 Cristian Bogliano
Surrounded by Nobody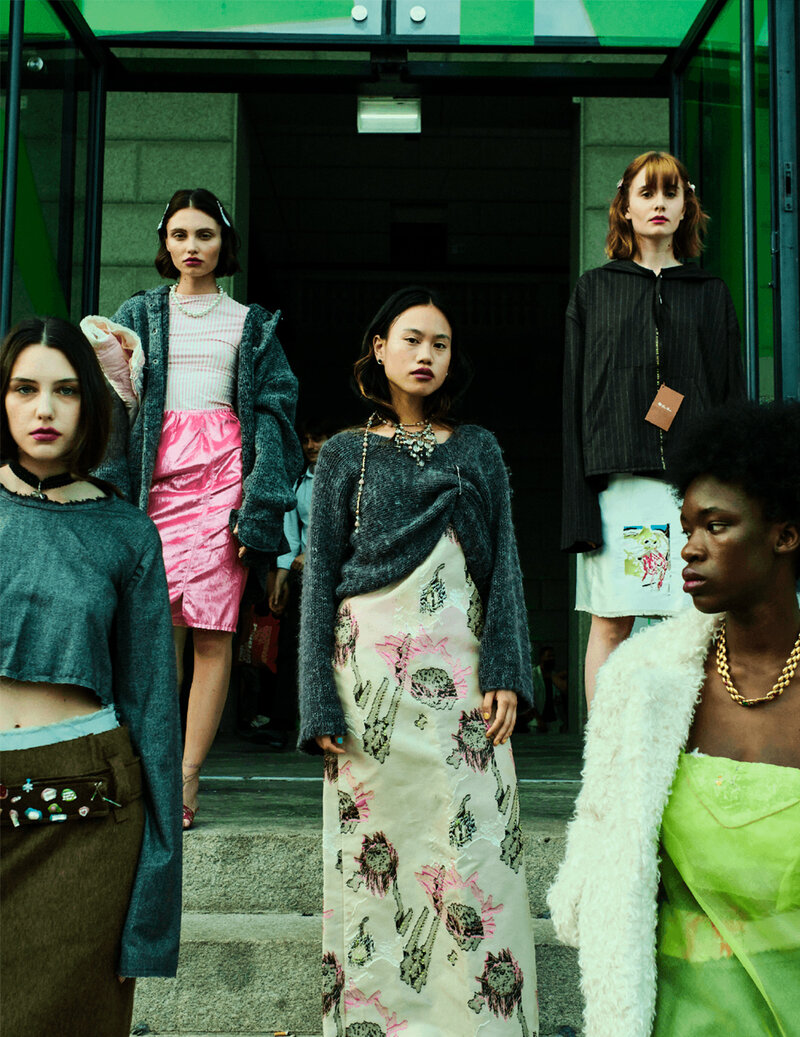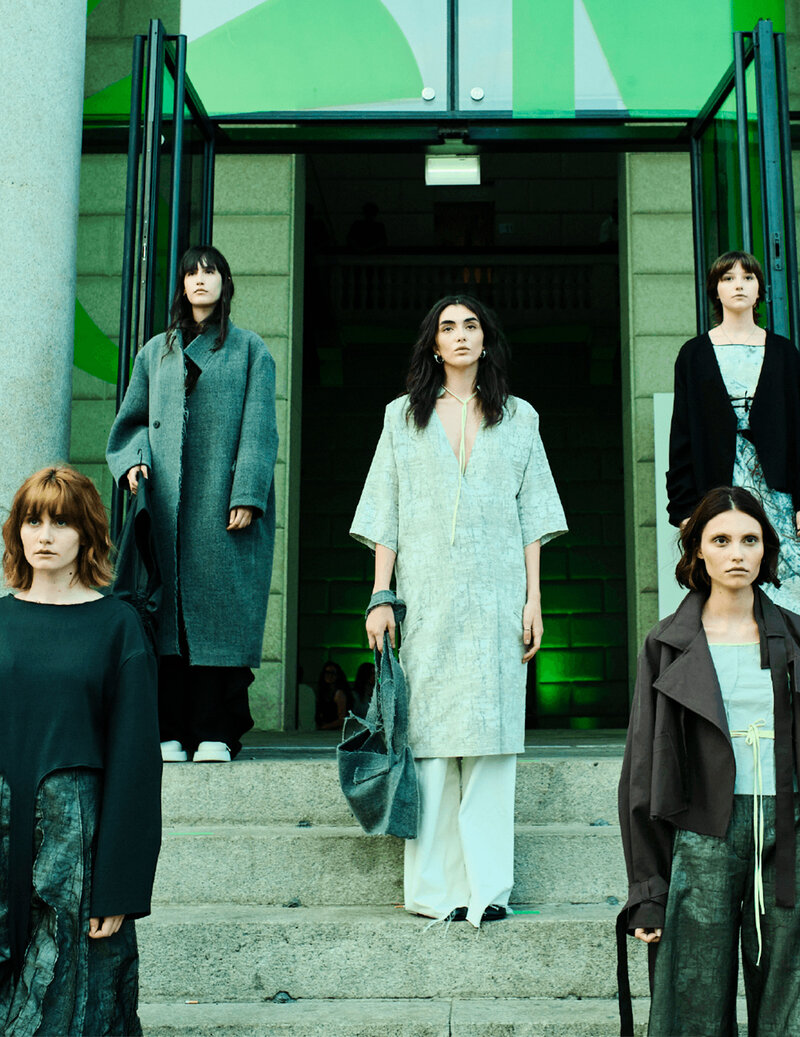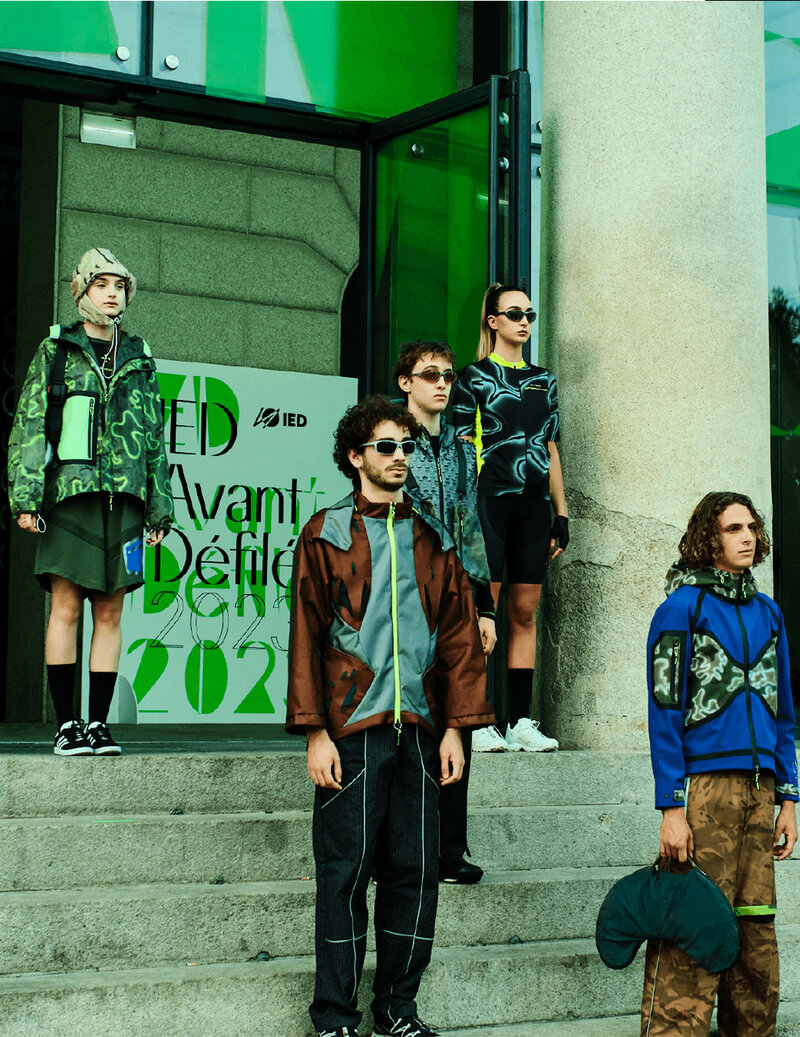 Vittoria Cinelli & Samuele  Gramegna
Cydia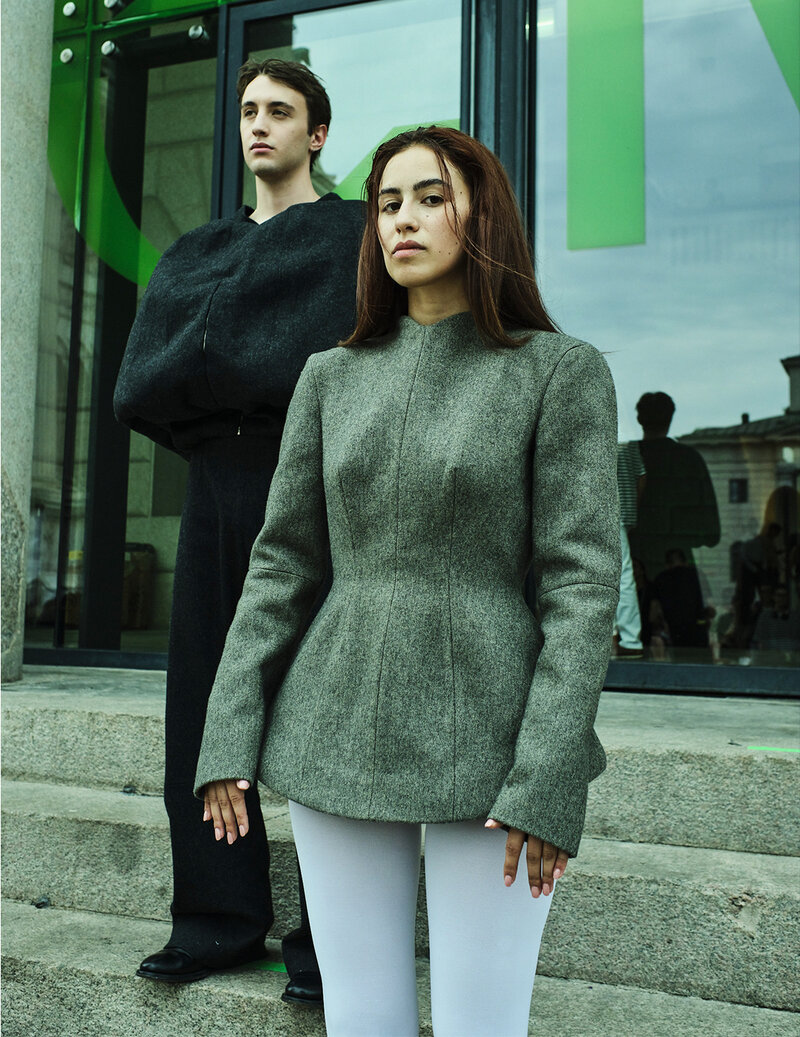 Giuseppe Cocconcelli
CoDa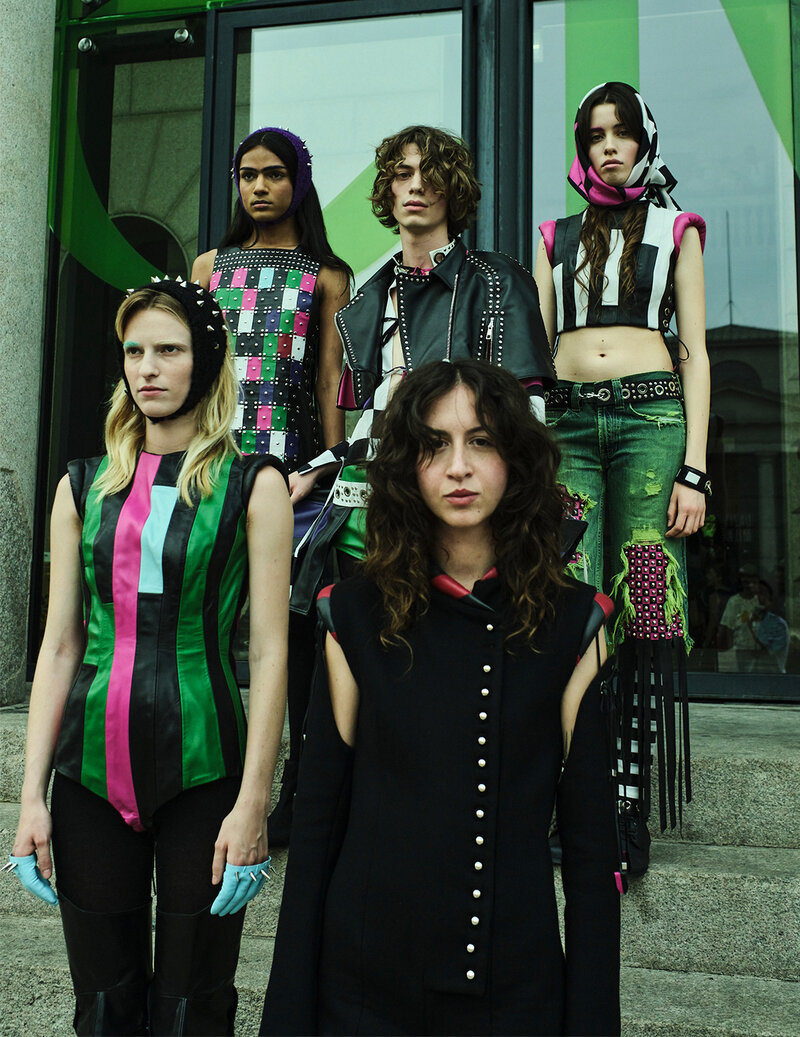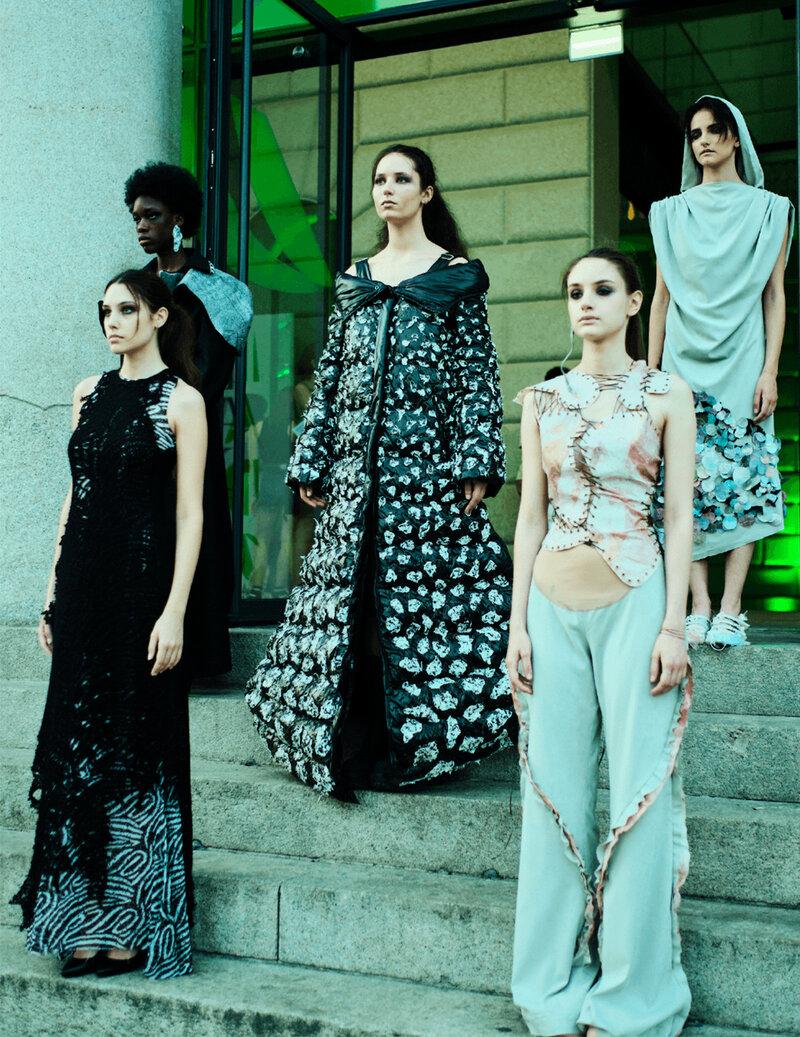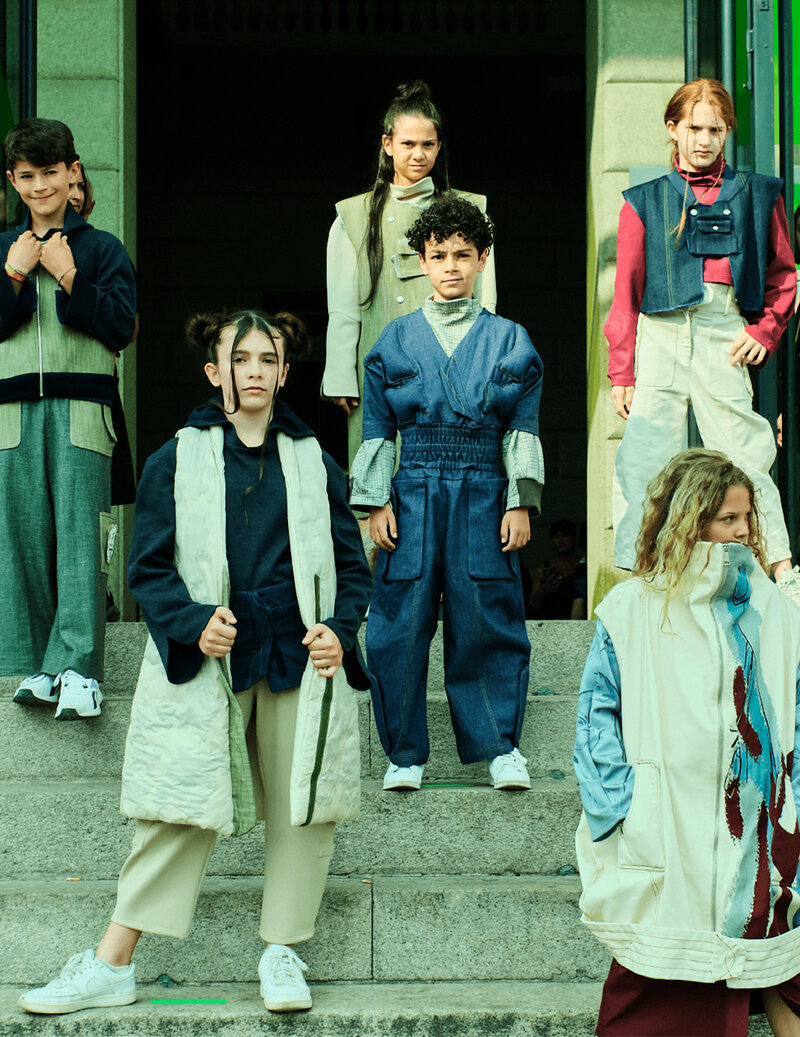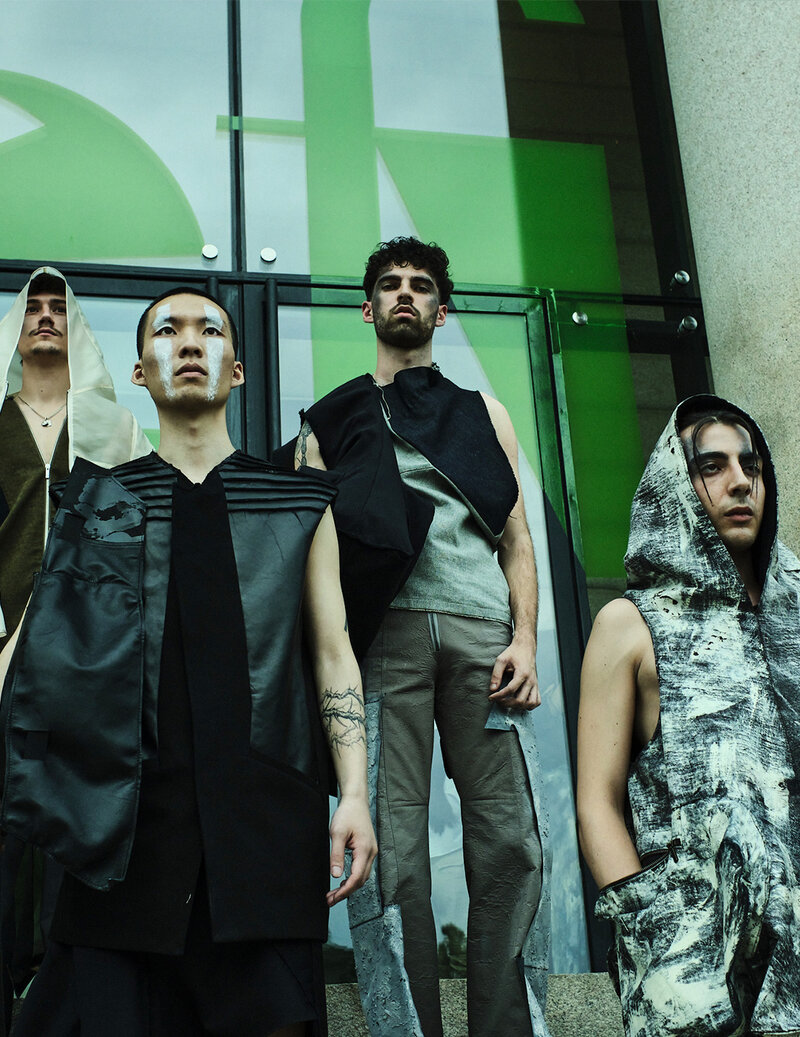 Alessio Dolfi & Carlotta Mora
Tutti Hanno Paura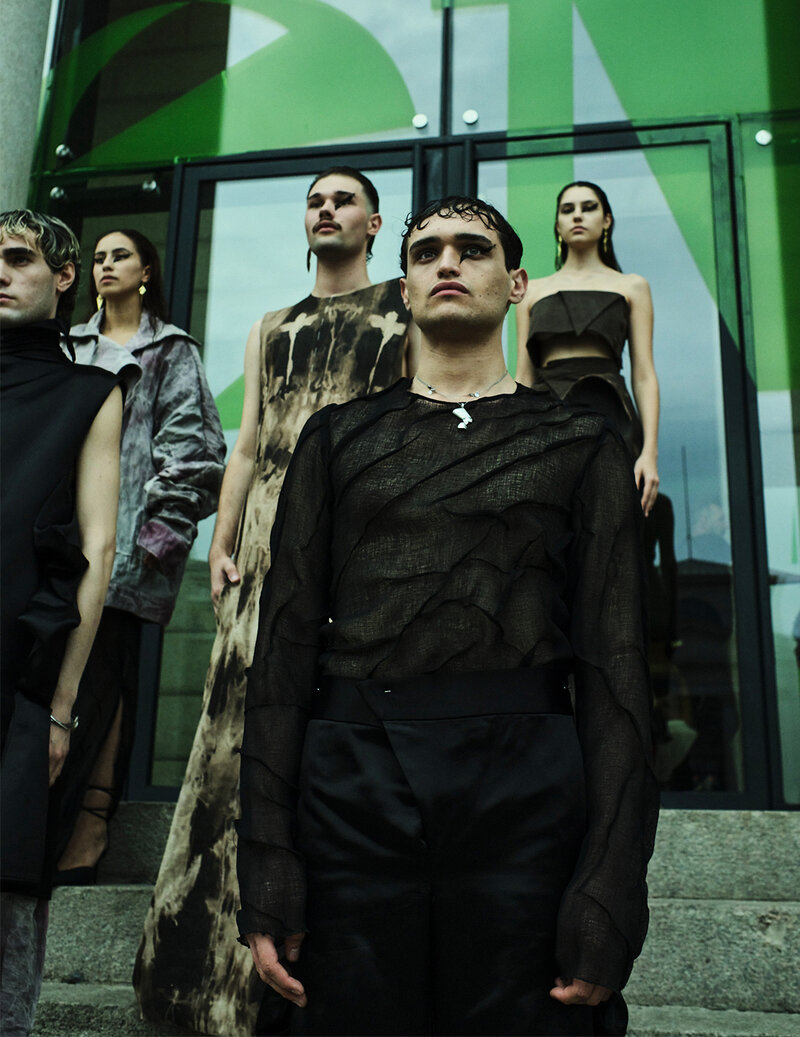 Omar Cissè
Catastrofismo Cosmico Nostalgico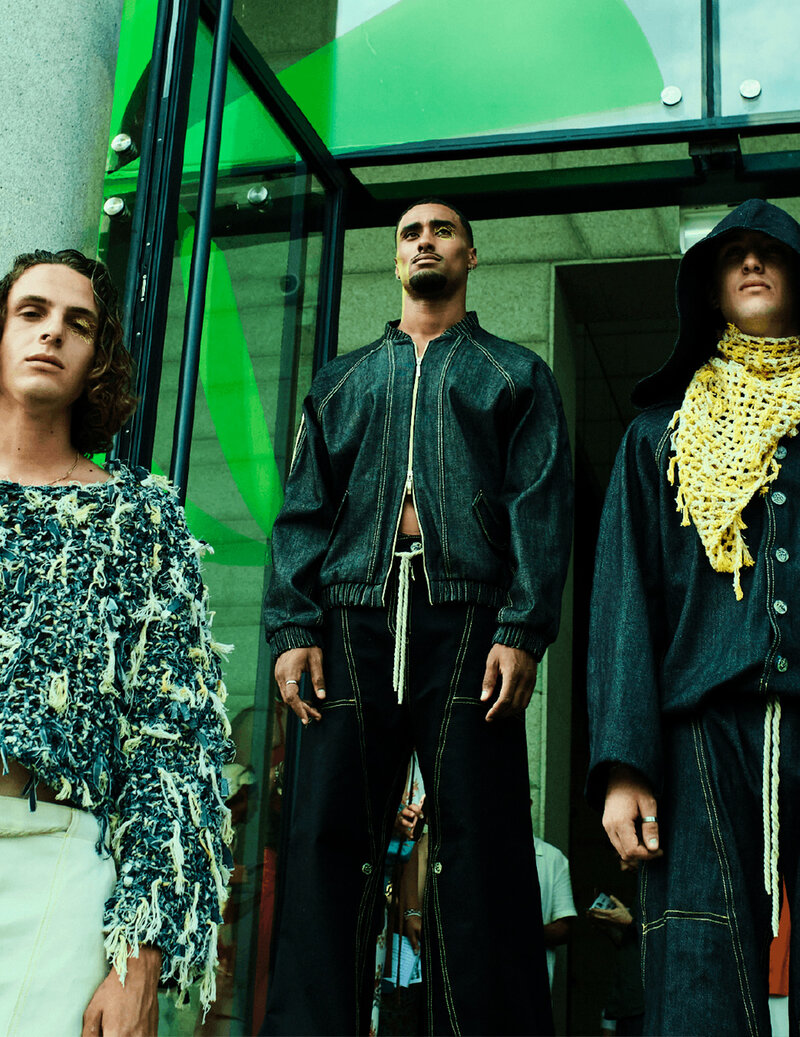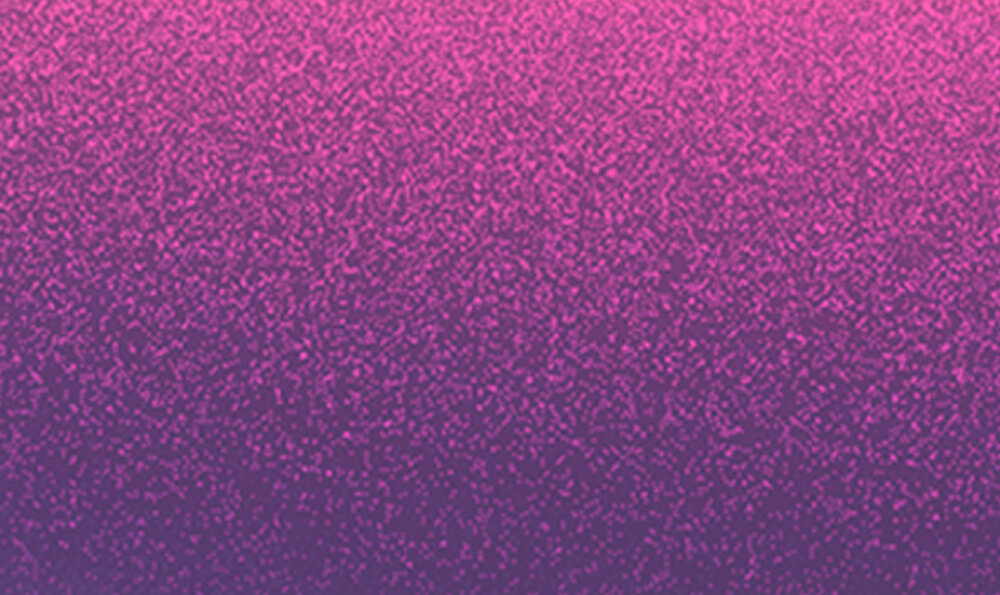 FASHION SHOW
IED Madrid - Matadero, Madrid
July 4th
Eight fashion collections selected by more than 120 industry experts walked the runway in El Matadero. Identity, diversity, memories, spirituality, nature or tradition were some of the topics that inspired the collections.

→ @ied_madrid @ied_official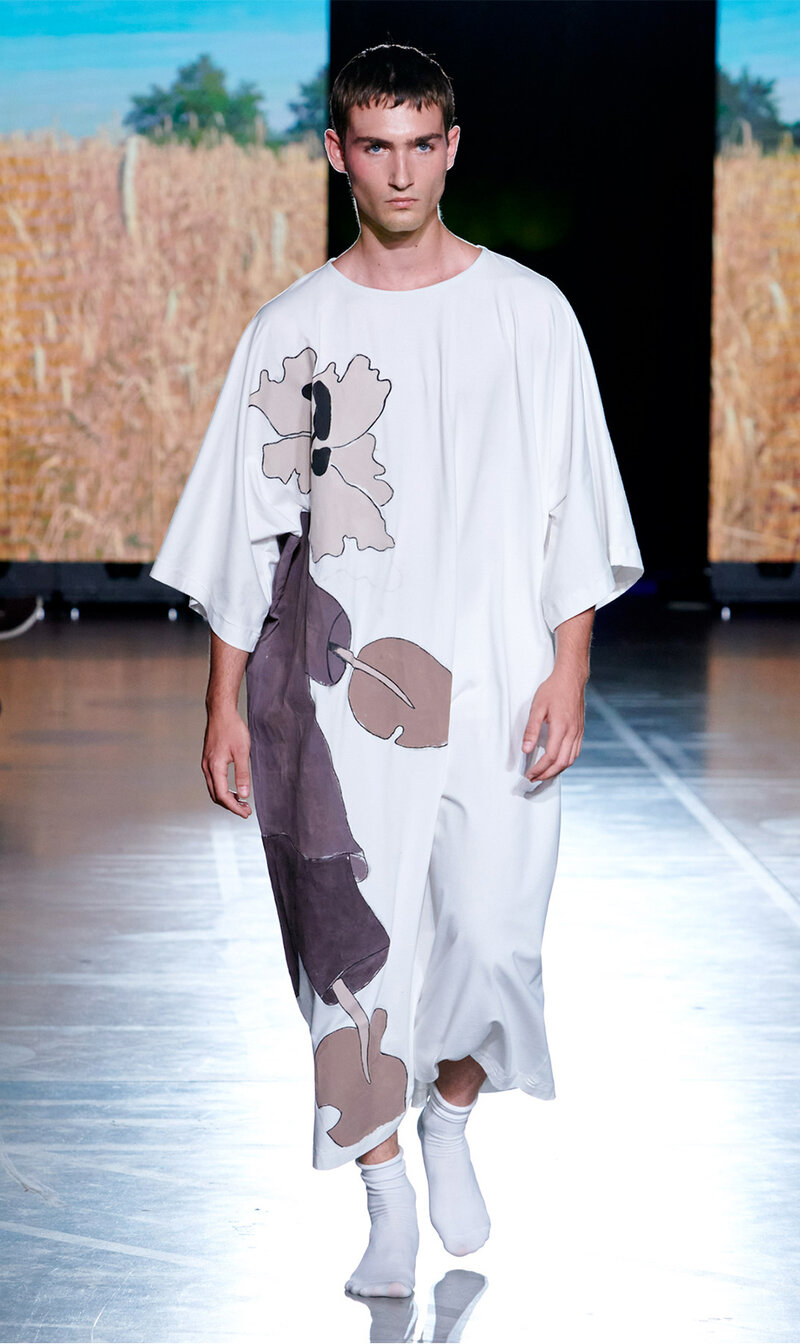 Pablo Barceló
Las flores de mi armario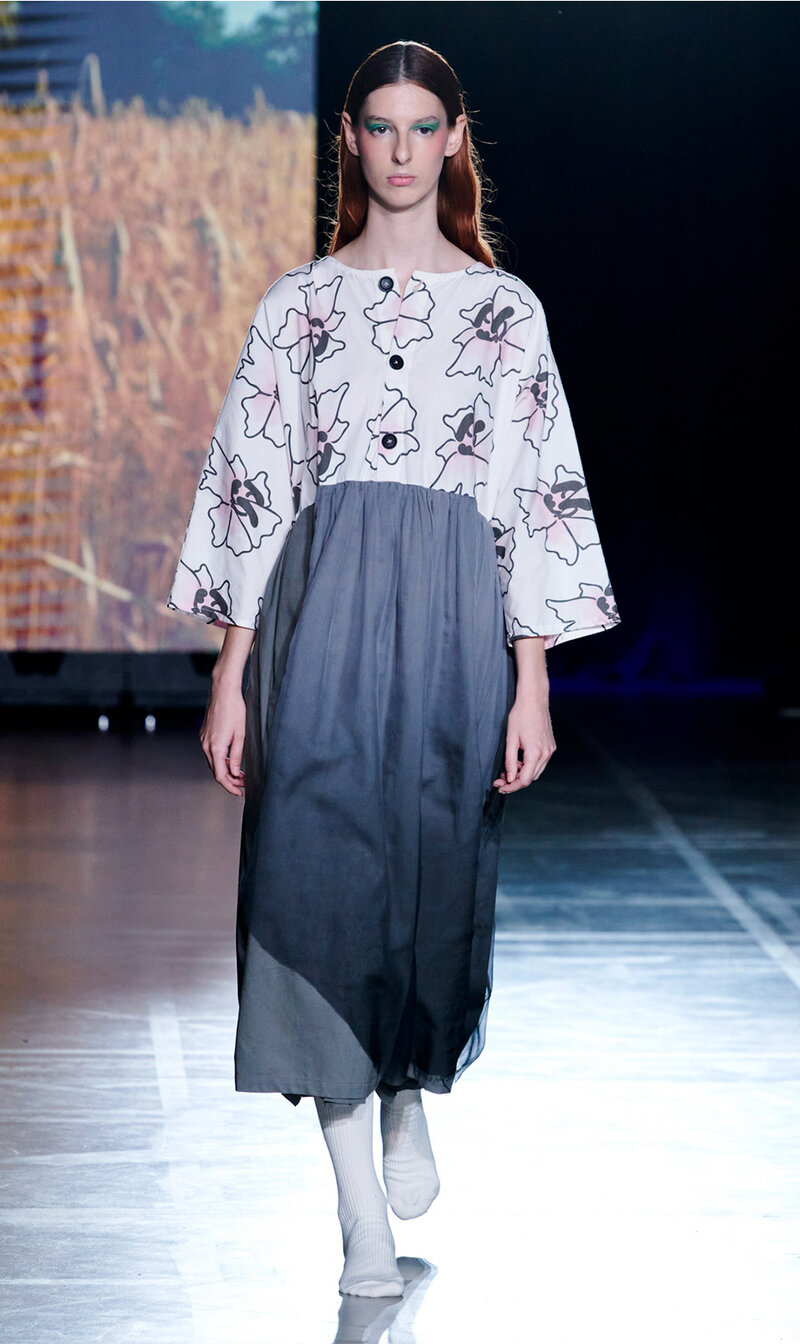 Pablo Barceló
Las flores de mi armario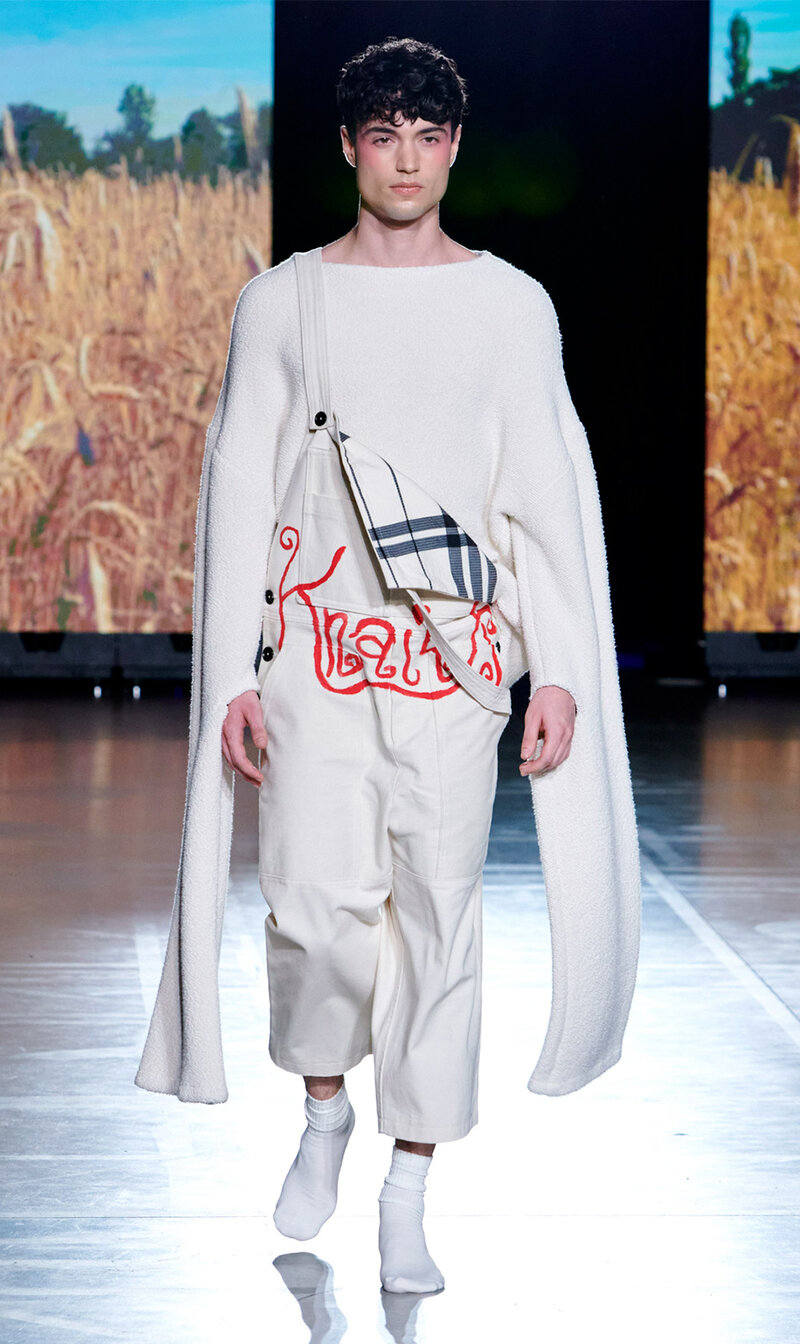 Pablo Barceló
Las flores de mi armario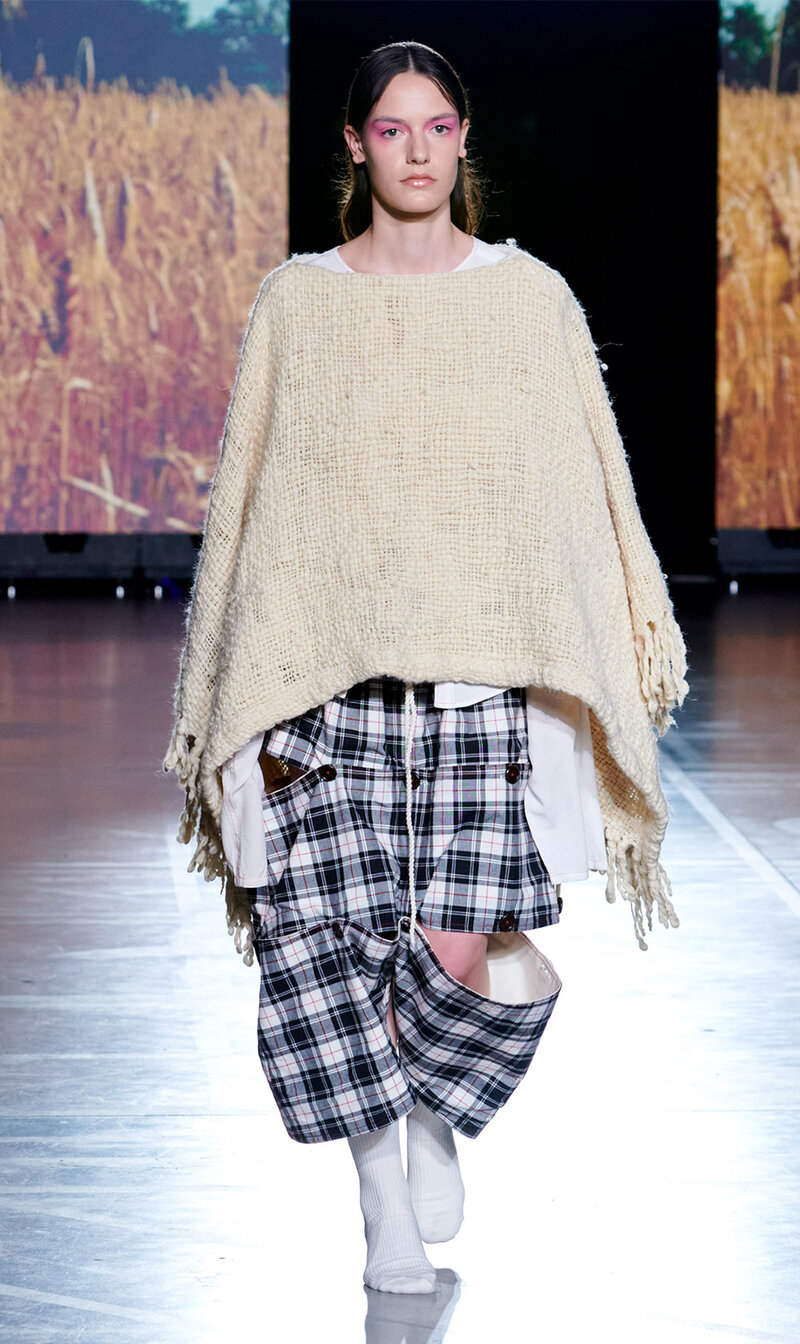 Pablo Barceló
Las flores de mi armario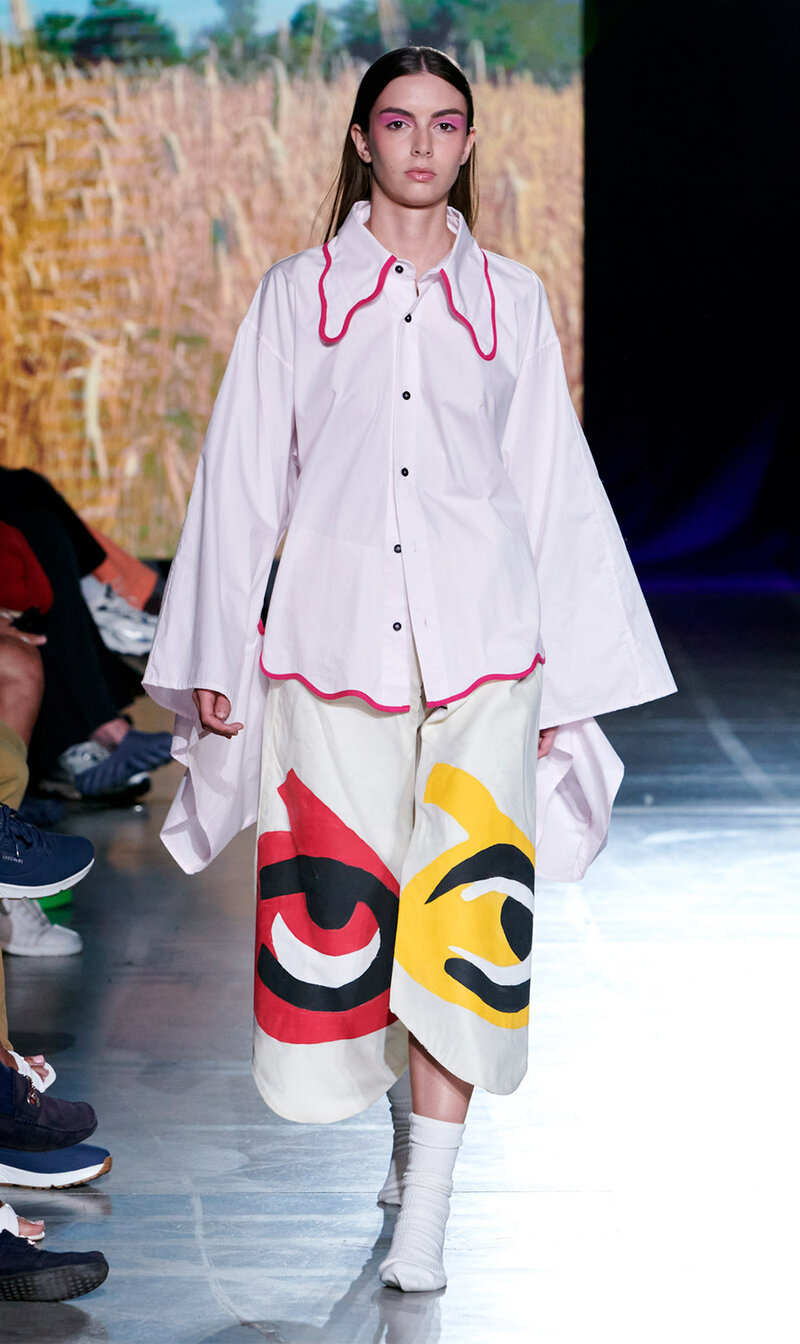 Pablo Barceló
Las flores de mi armario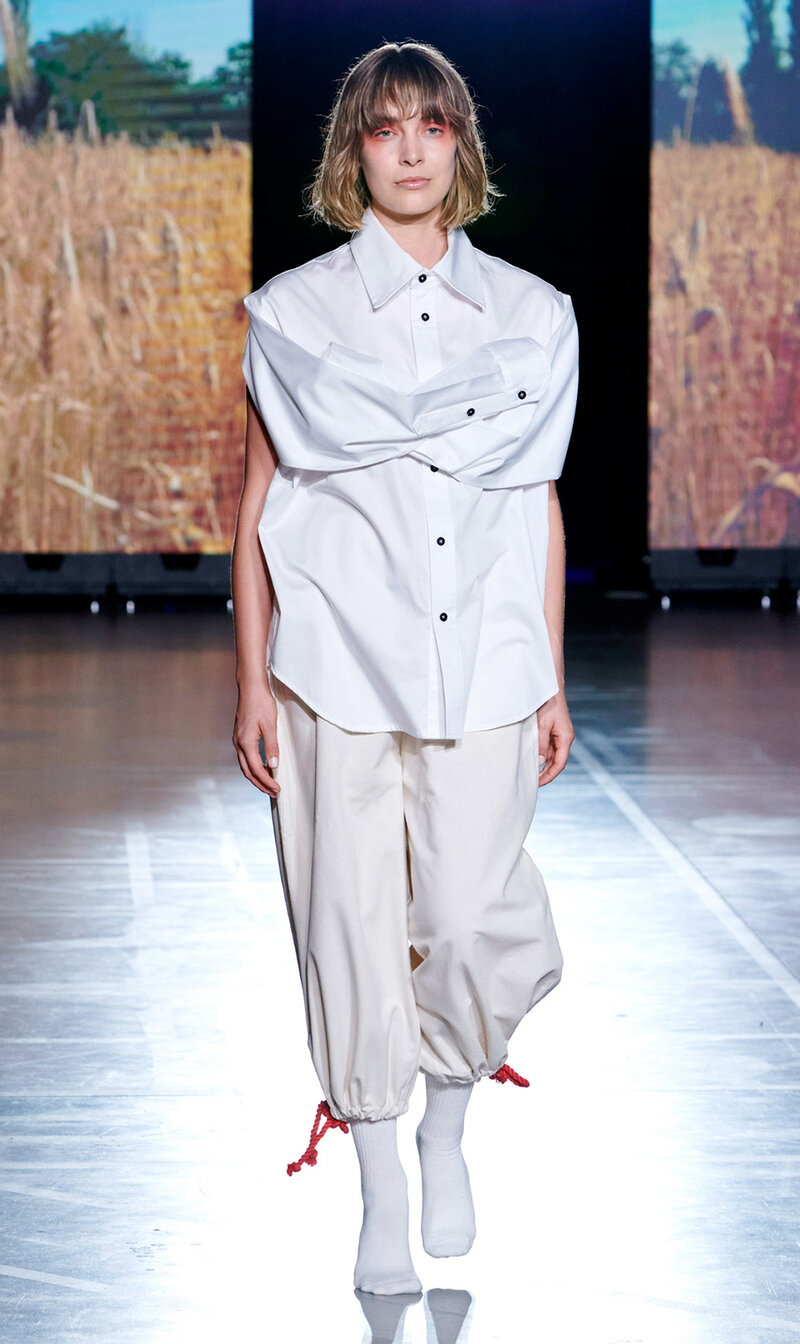 Pablo Barceló
Las flores de mi armario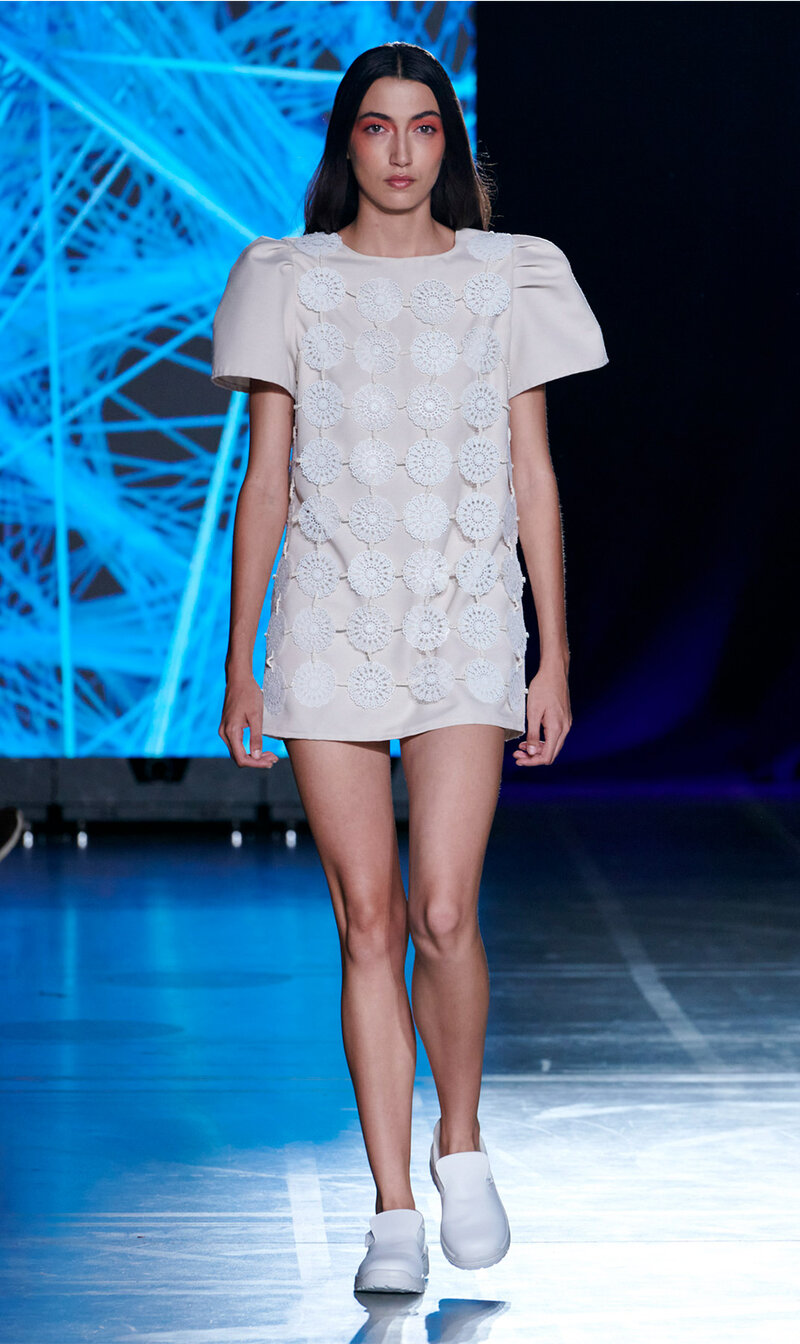 Raquel Pajares
La resiliencia de lo artesanal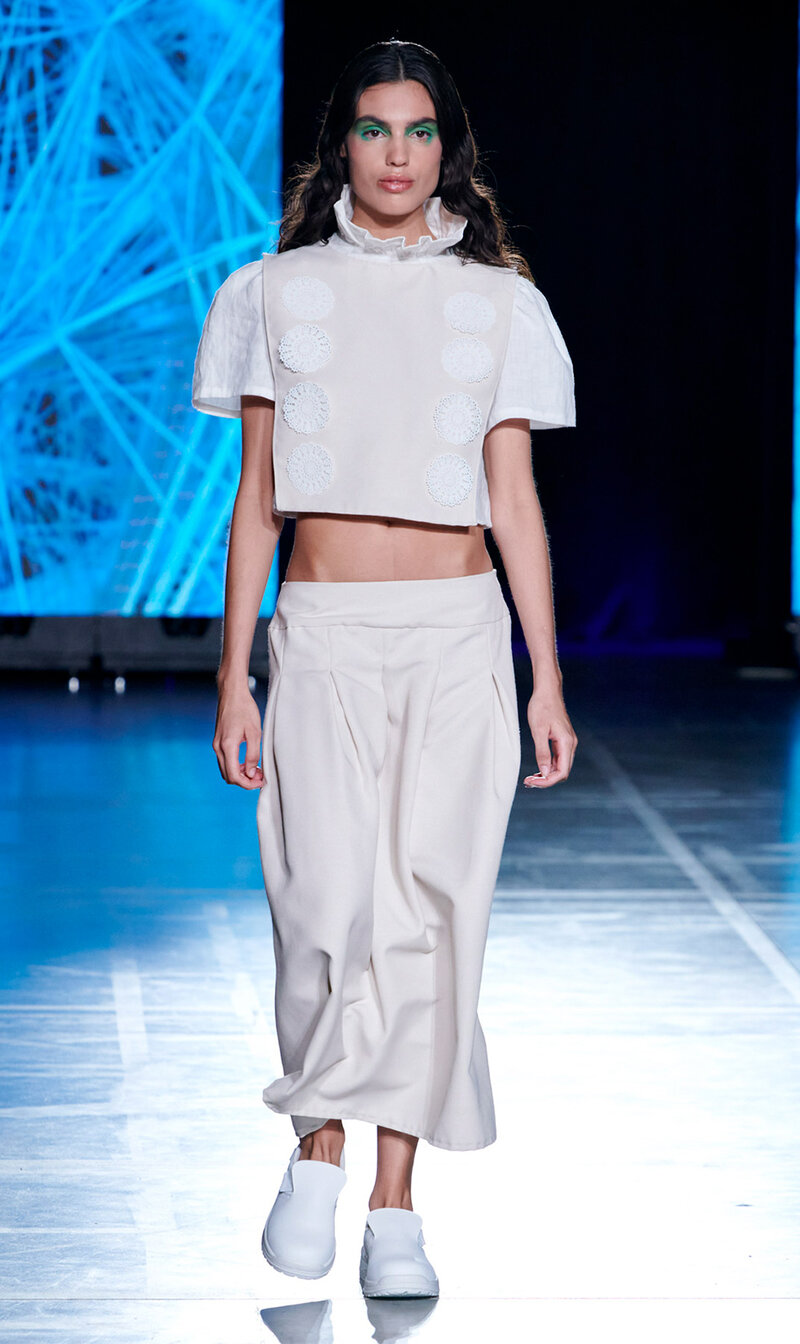 Raquel Pajares
La resiliencia de lo artesanal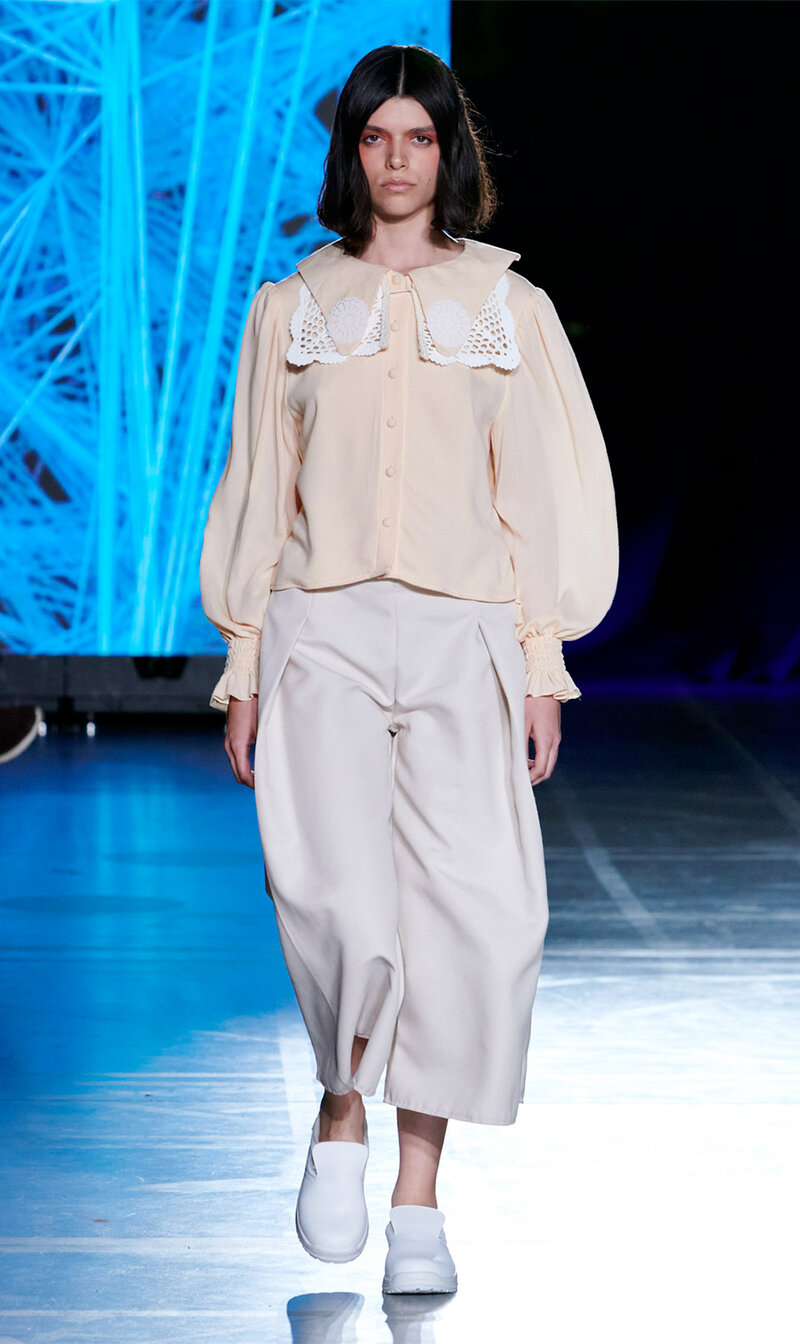 Raquel Pajares
La resiliencia de lo artesanal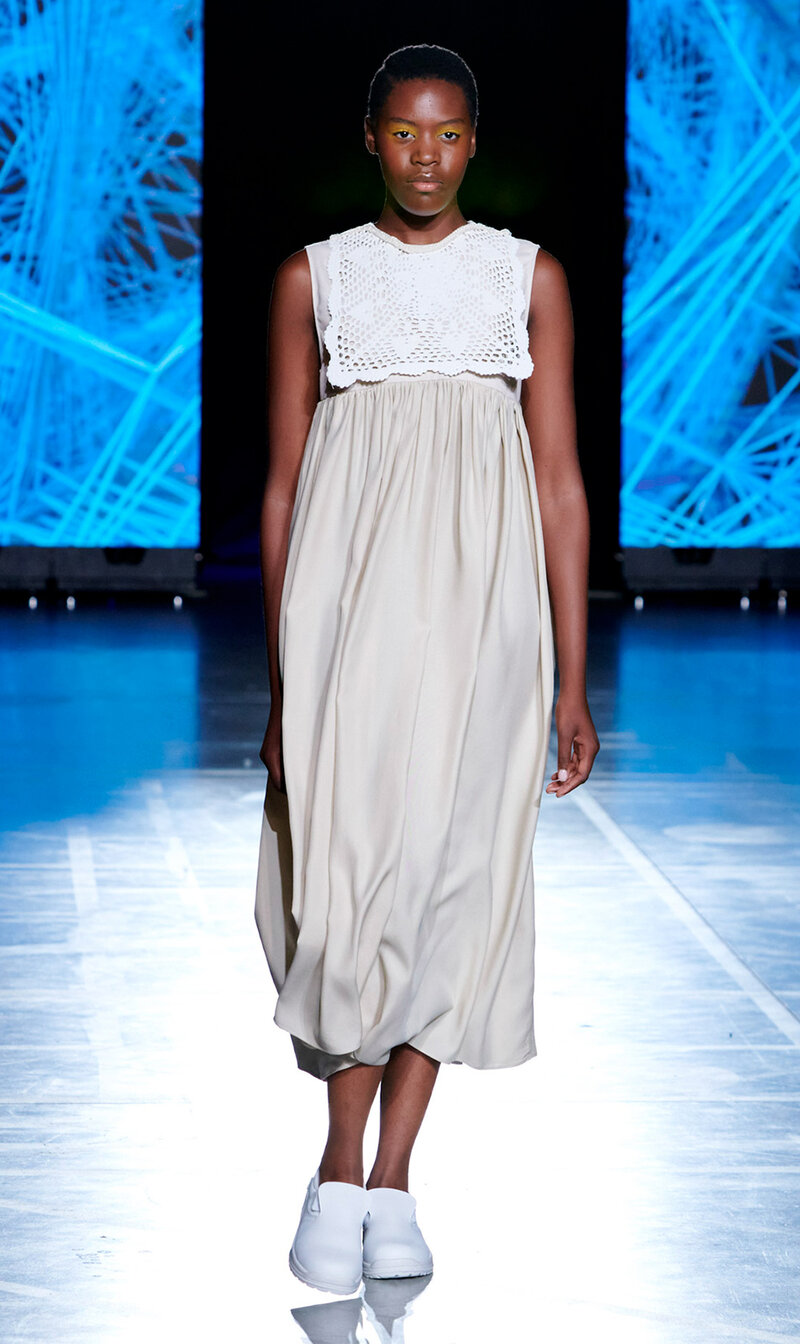 Raquel Pajares
La resiliencia de lo artesanal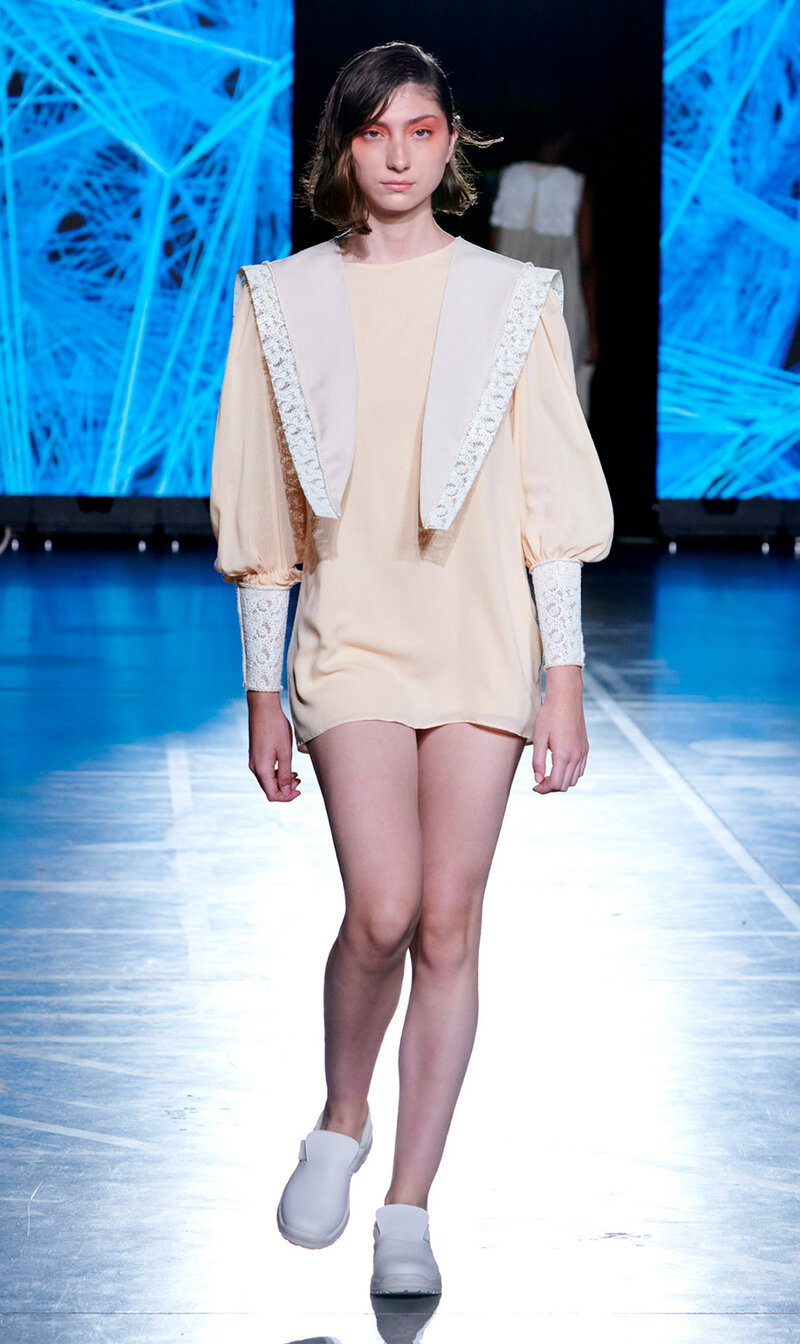 Raquel Pajares
La resiliencia de lo artesanal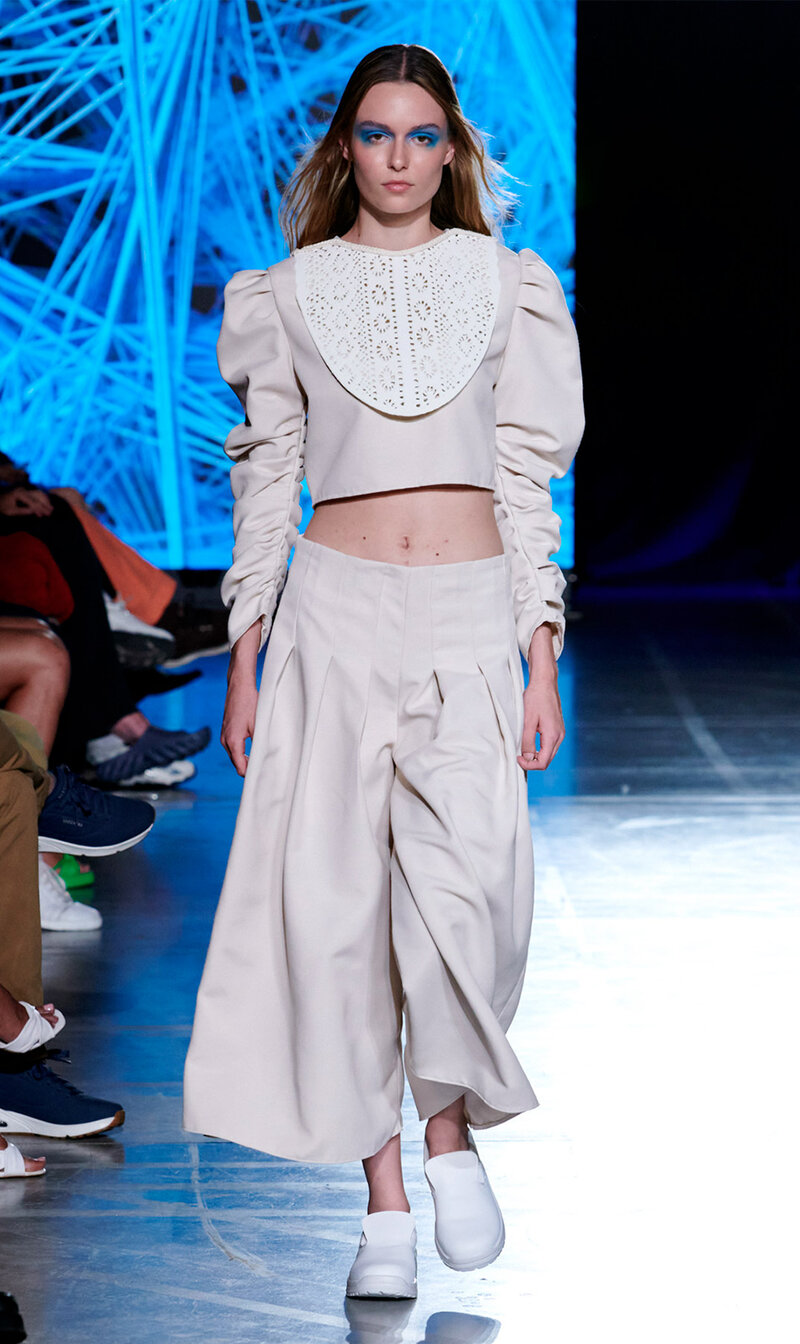 Raquel Pajares
La resiliencia de lo artesanal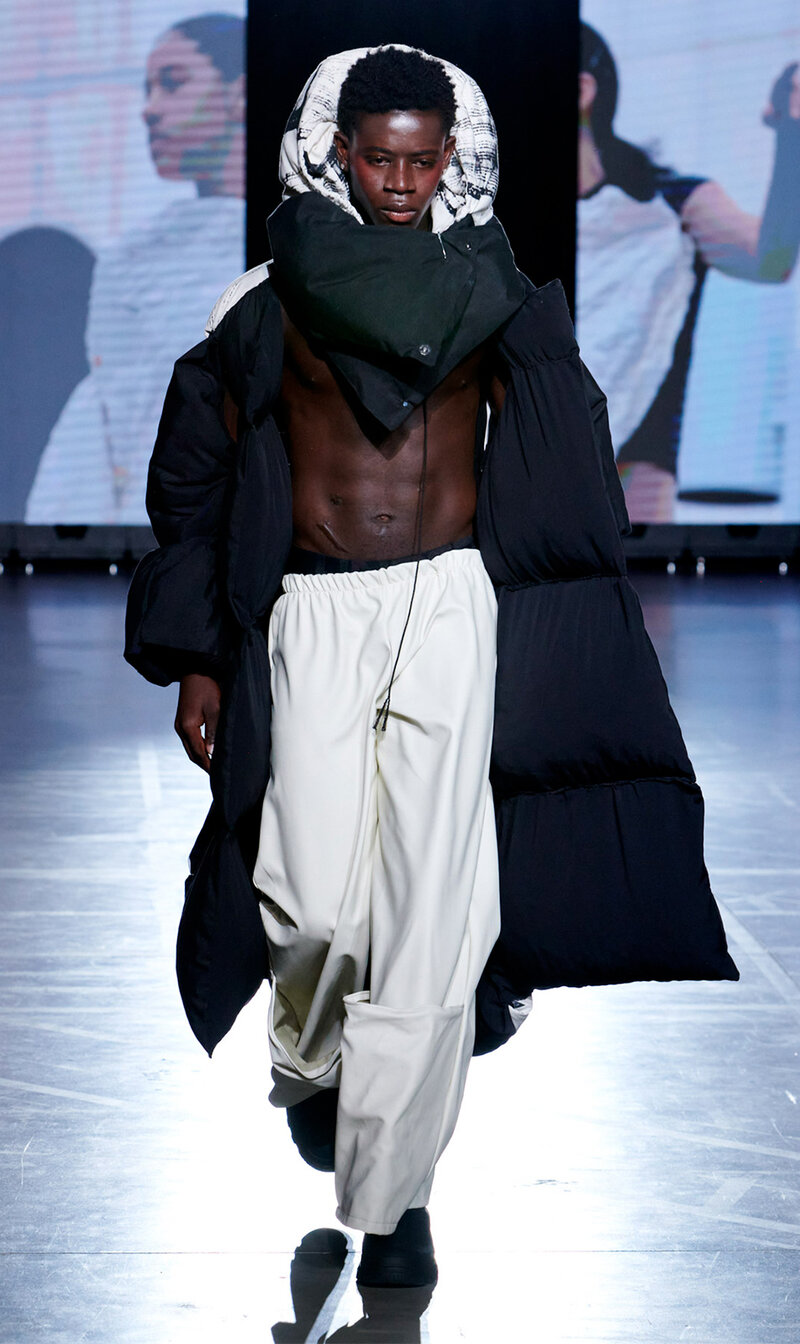 María Castellano
Despedida obligada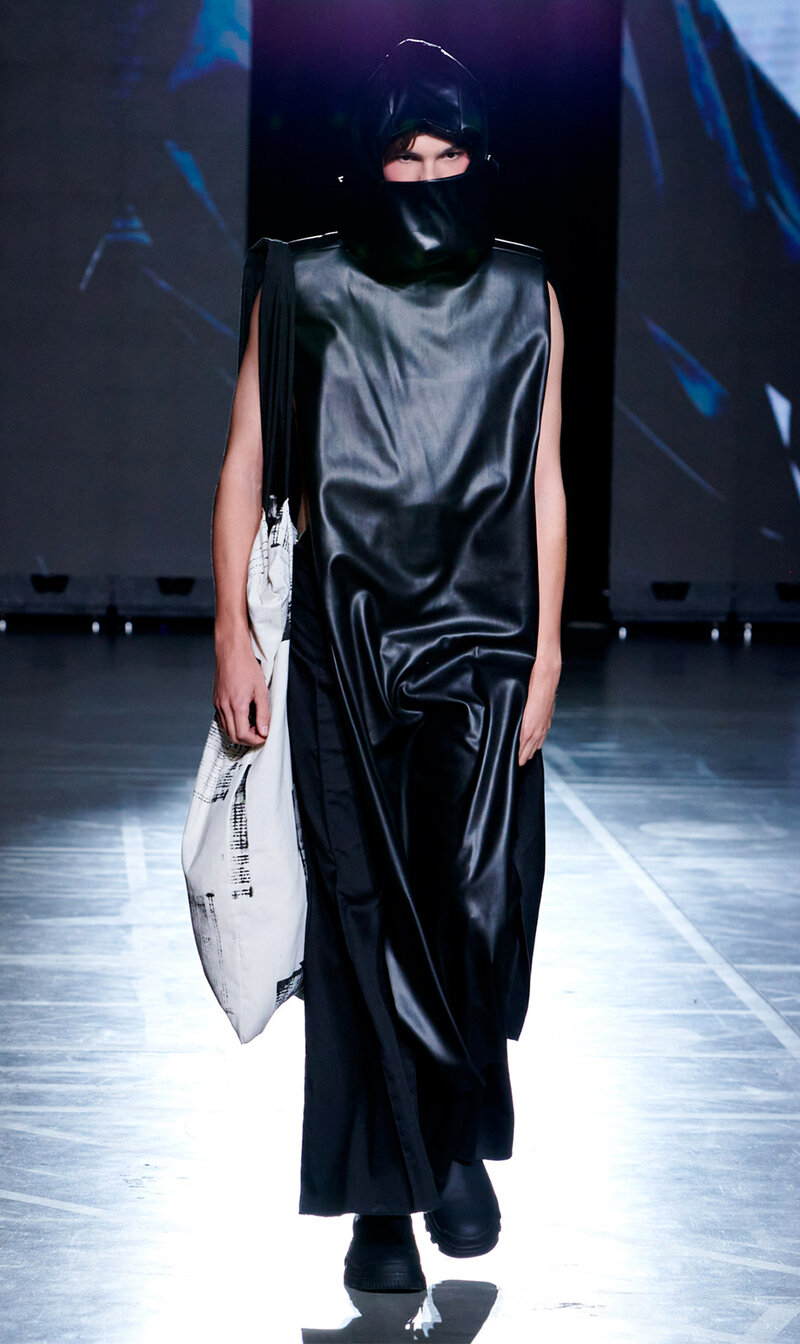 María Castellanos
Despedida obligada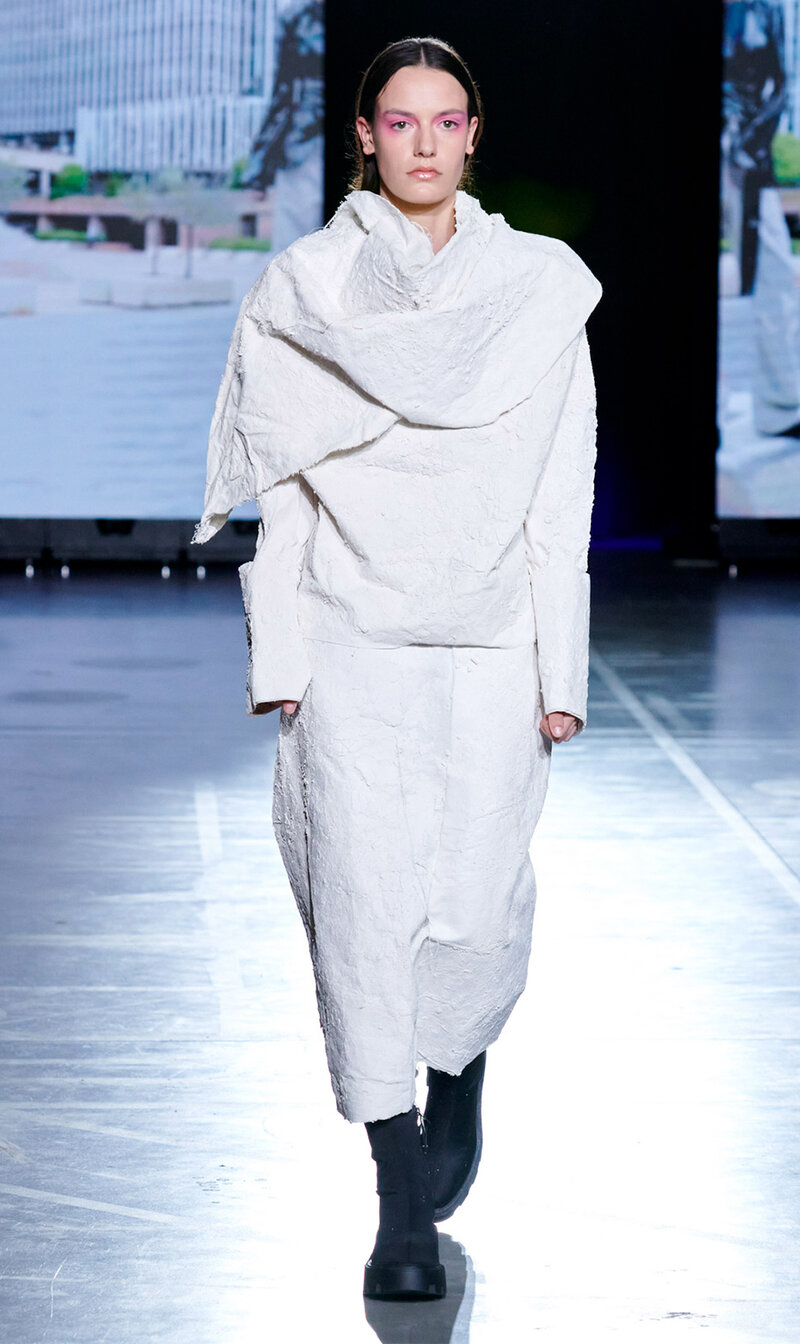 María Castellanos
Despedida obligada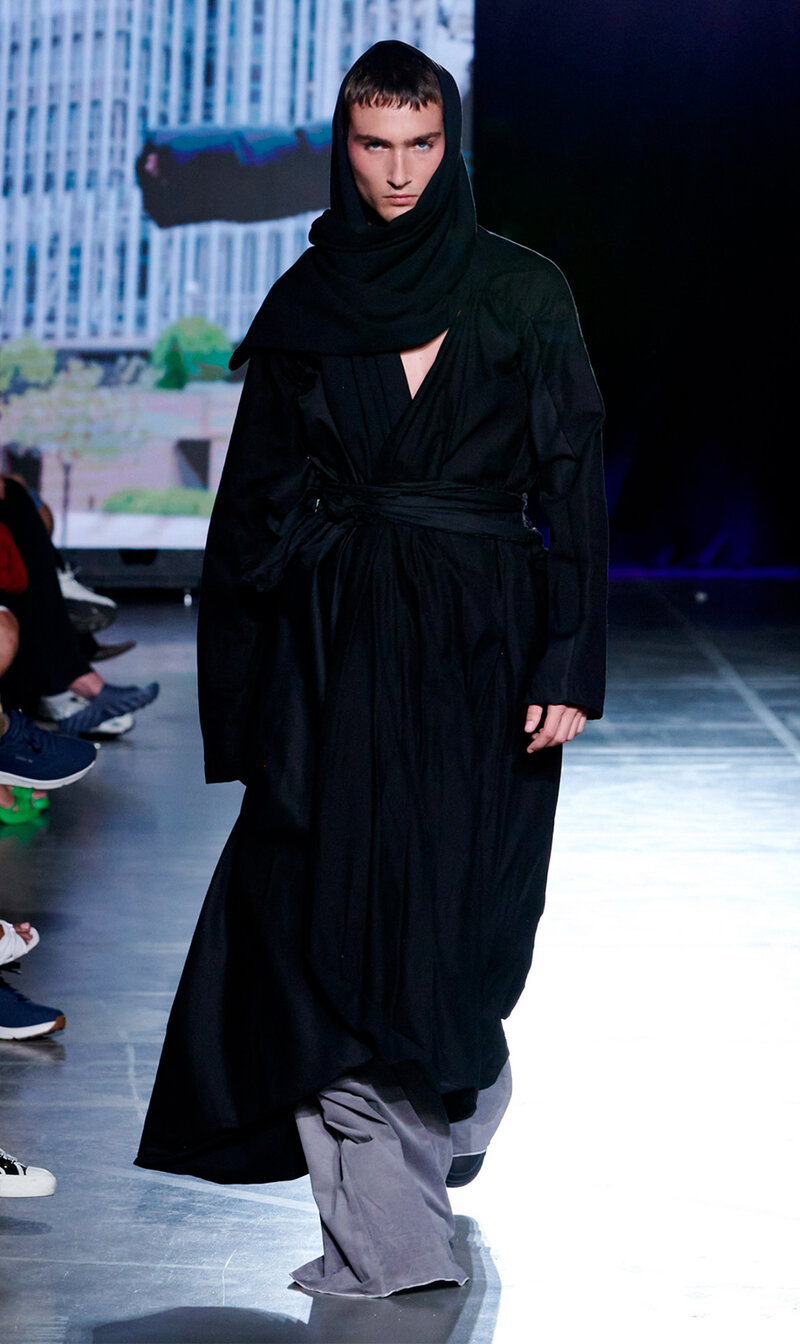 María Castellanos
Despedida obligada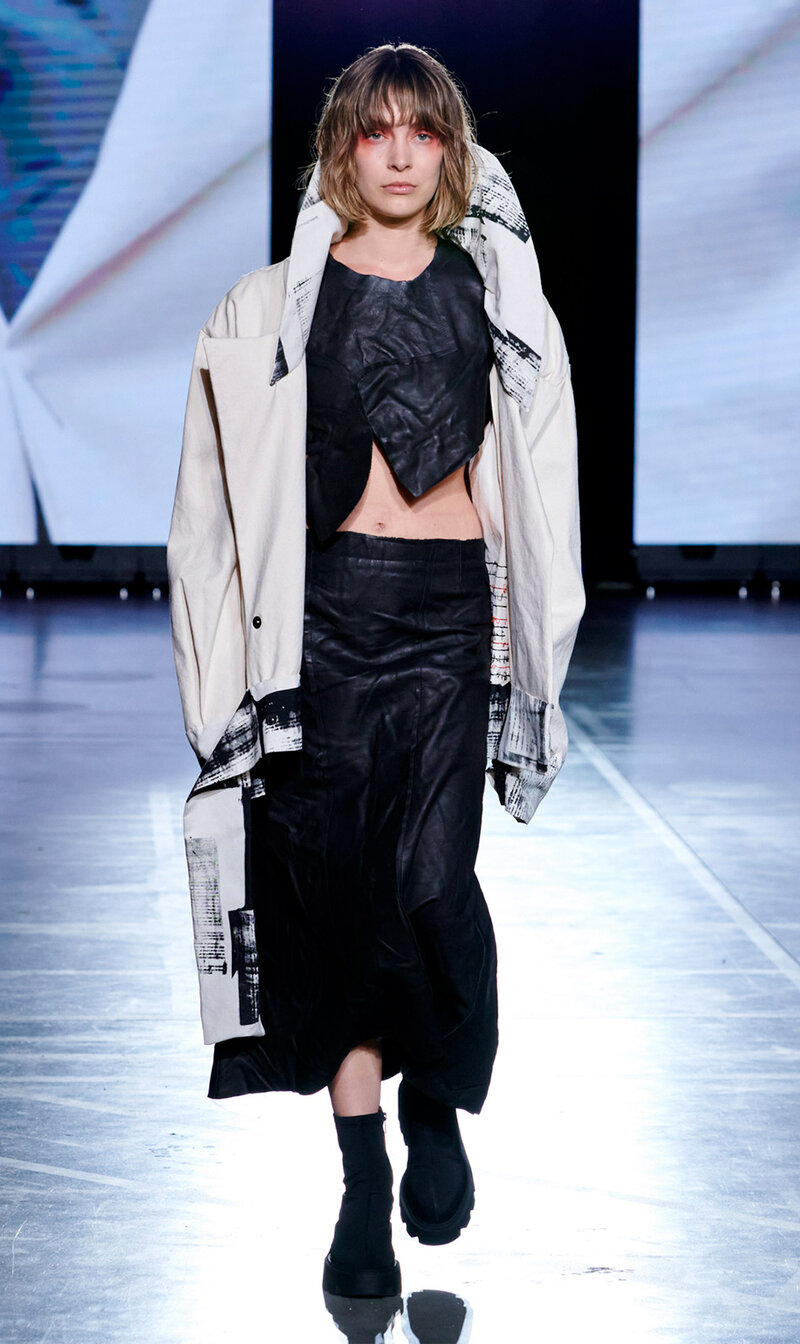 María Castellanos
Despedida obligada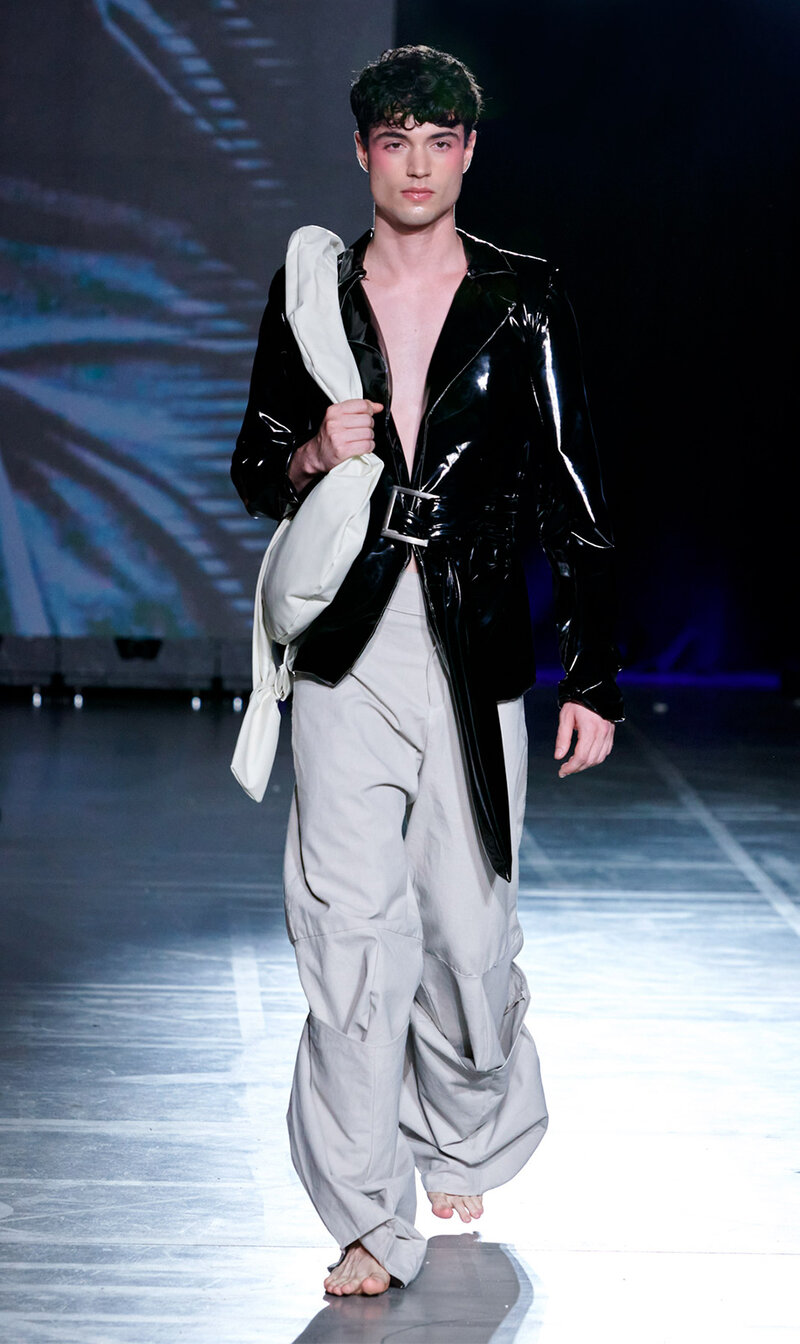 María Castellanos
Despedida obligada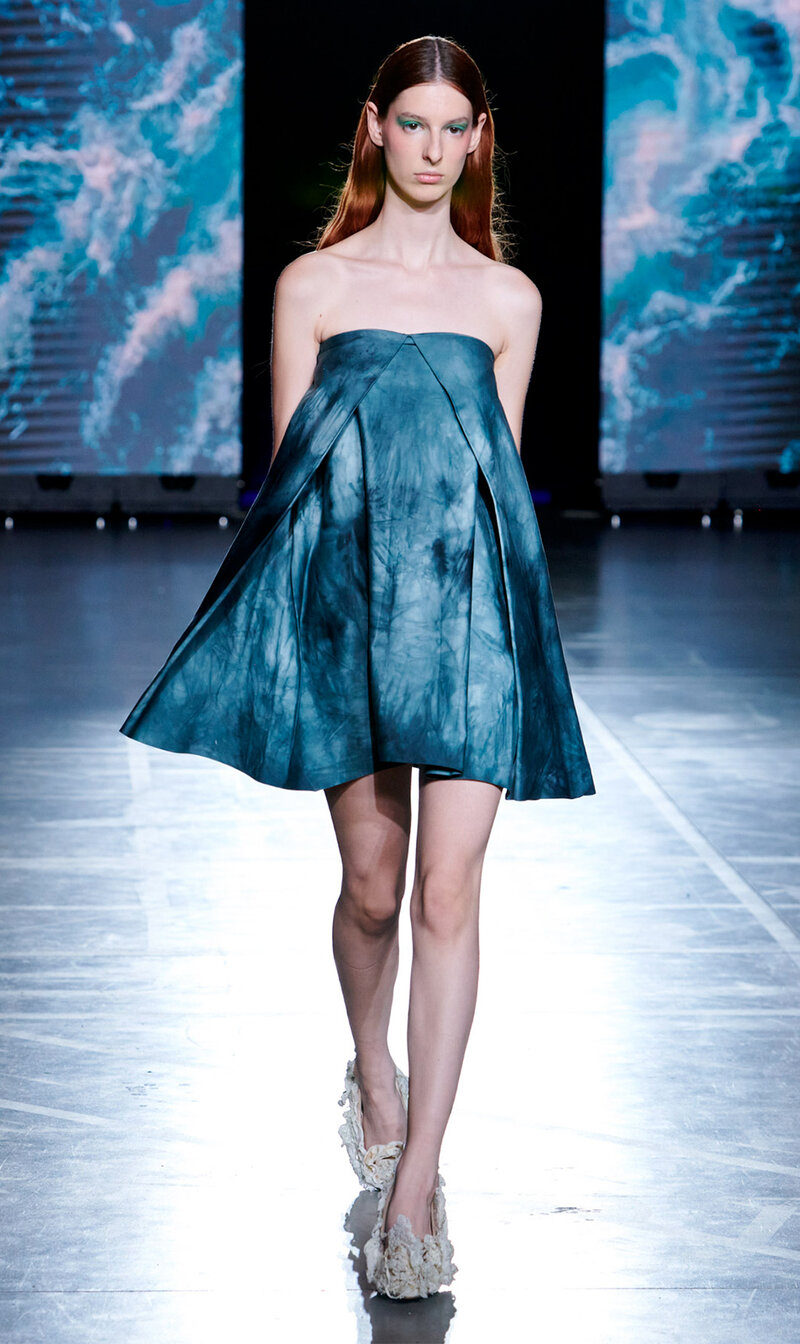 María Paula Prieto
Revolución Nupcial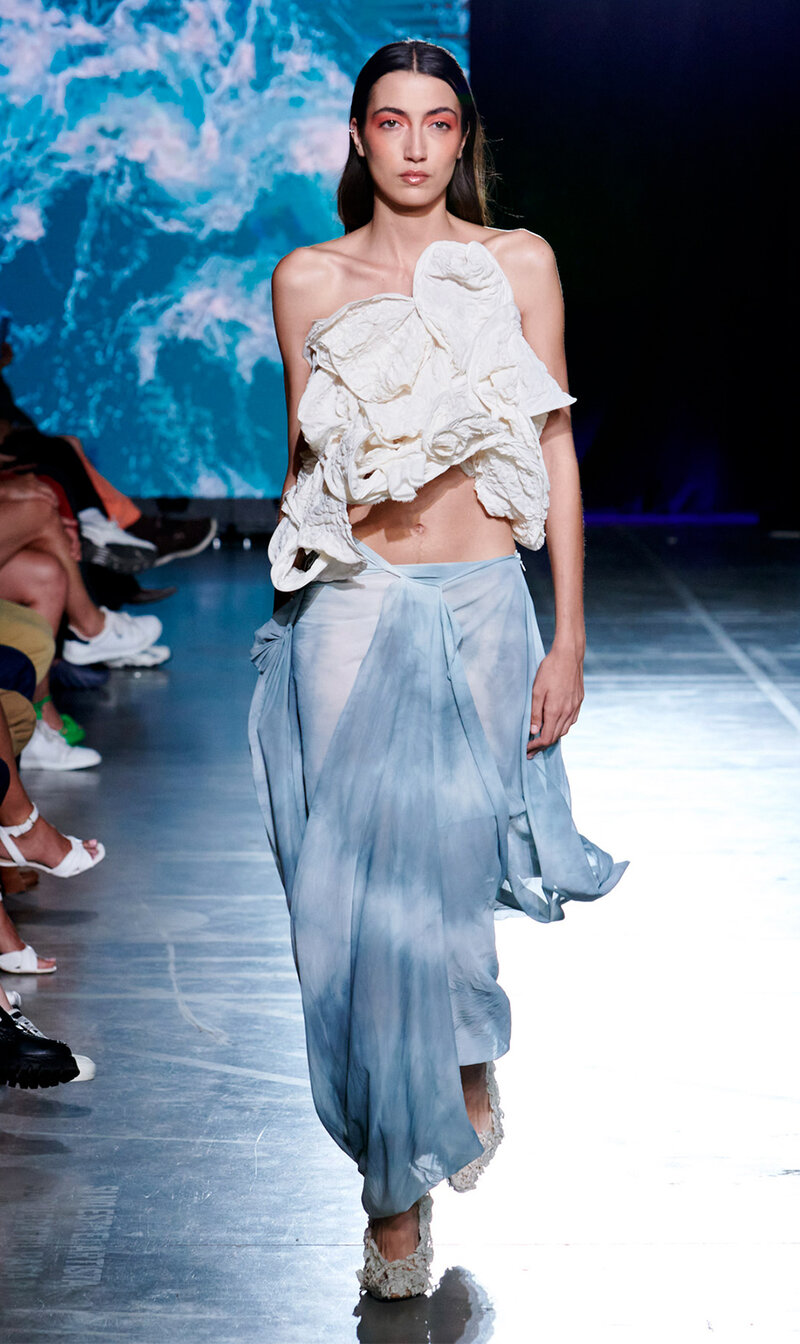 María Paula Prieto
Revolución Nupcial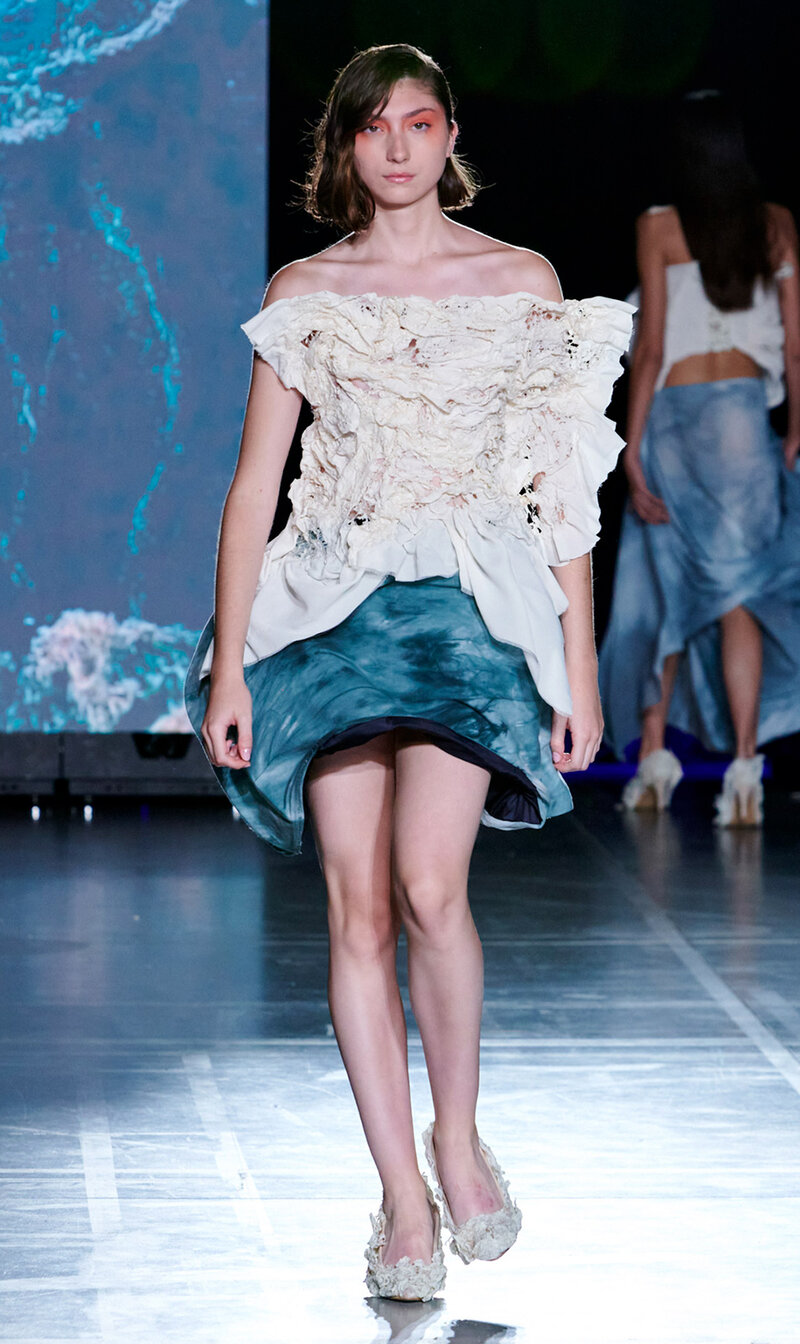 María Paula Prieto
Revolución Nupcial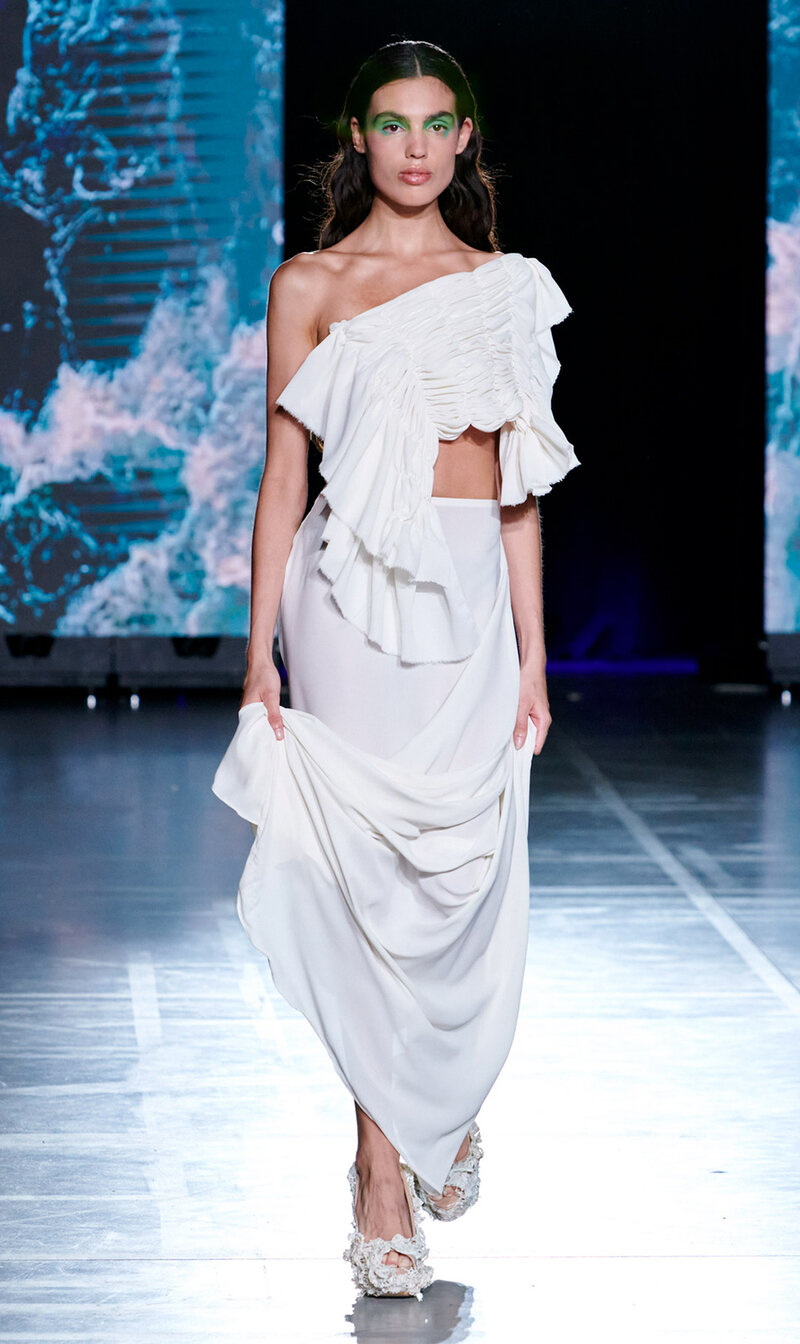 María Paula Prieto
Revolución Nupcial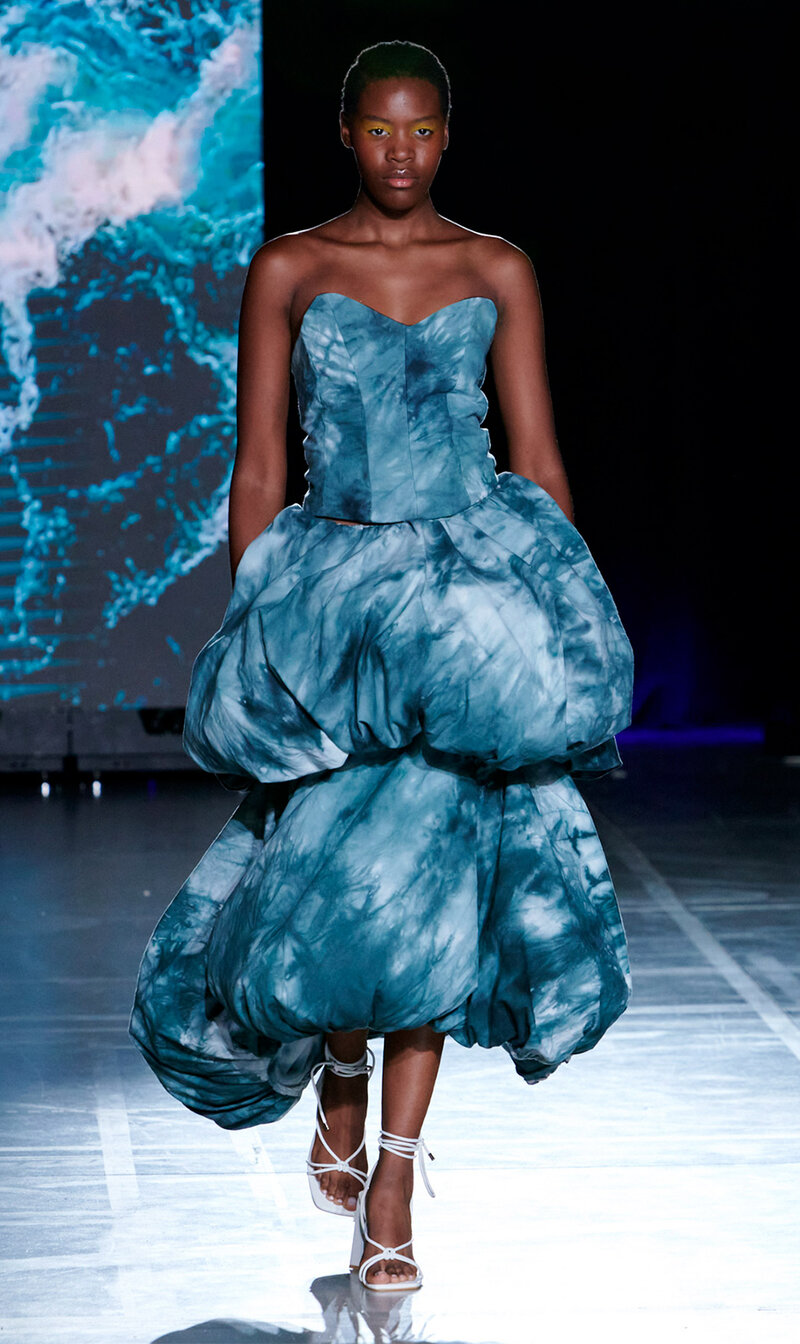 María Paula Prieto
Revolución Nupcial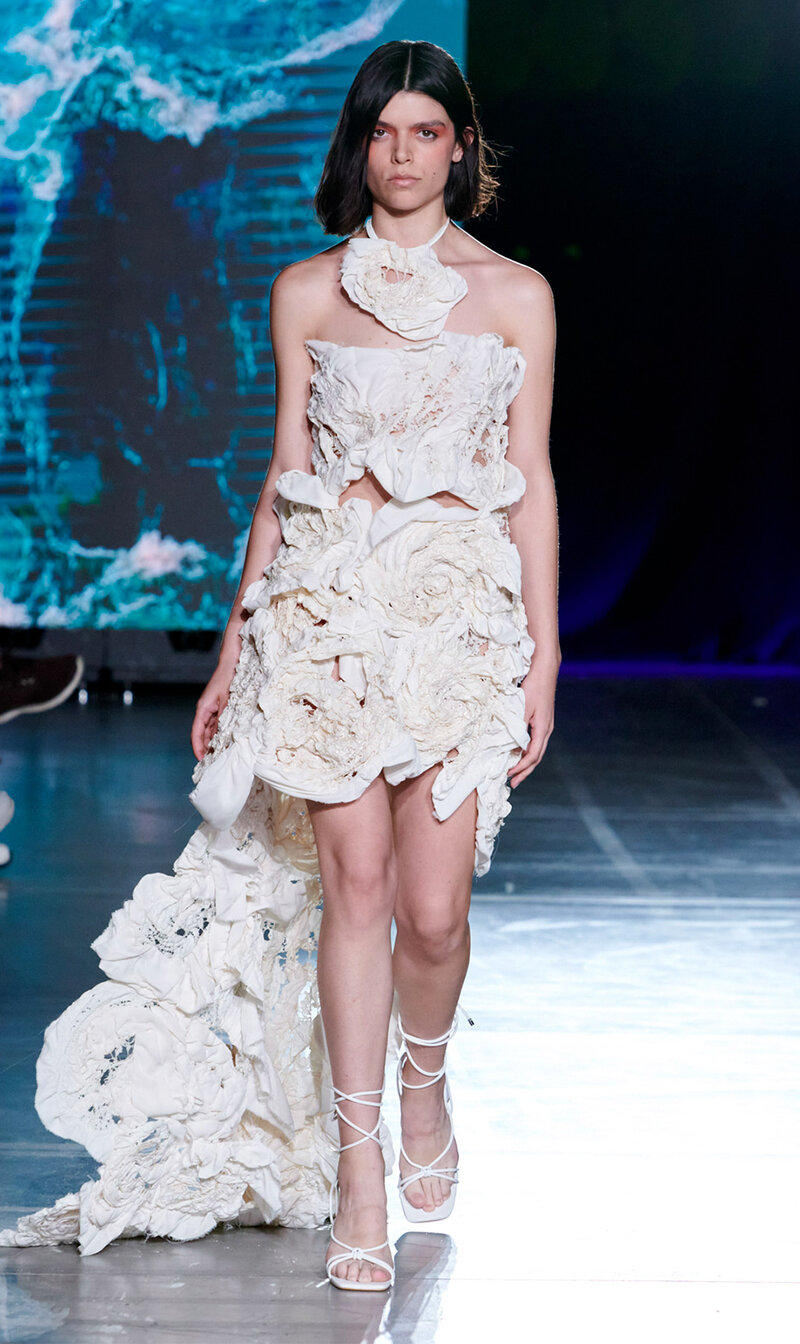 María Paula Prieto
Revolución Nupcial
Alejandro Ferri
Cuando de noche me abrazas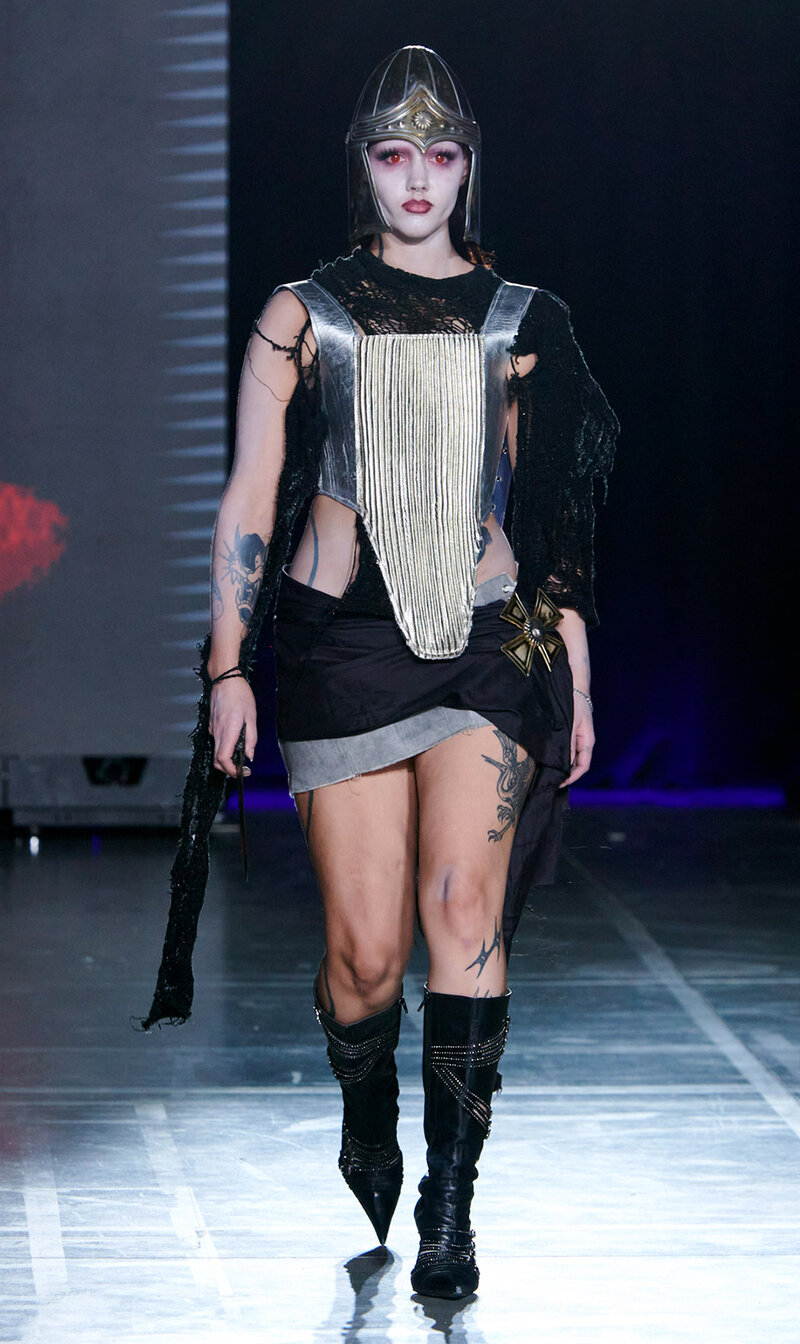 Alejandro Ferri
Cuando de noche me abrazas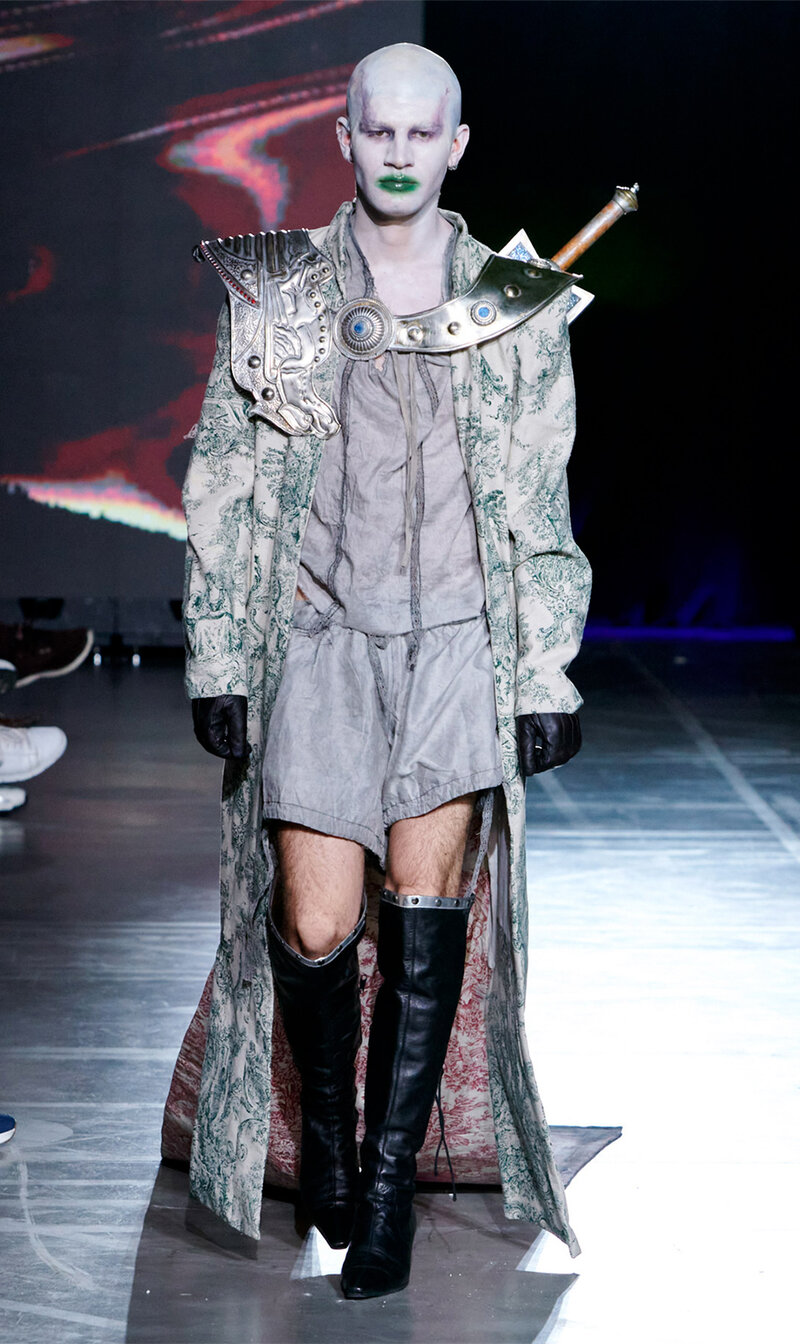 Alejandro Ferri
Cuando de noche me abrazas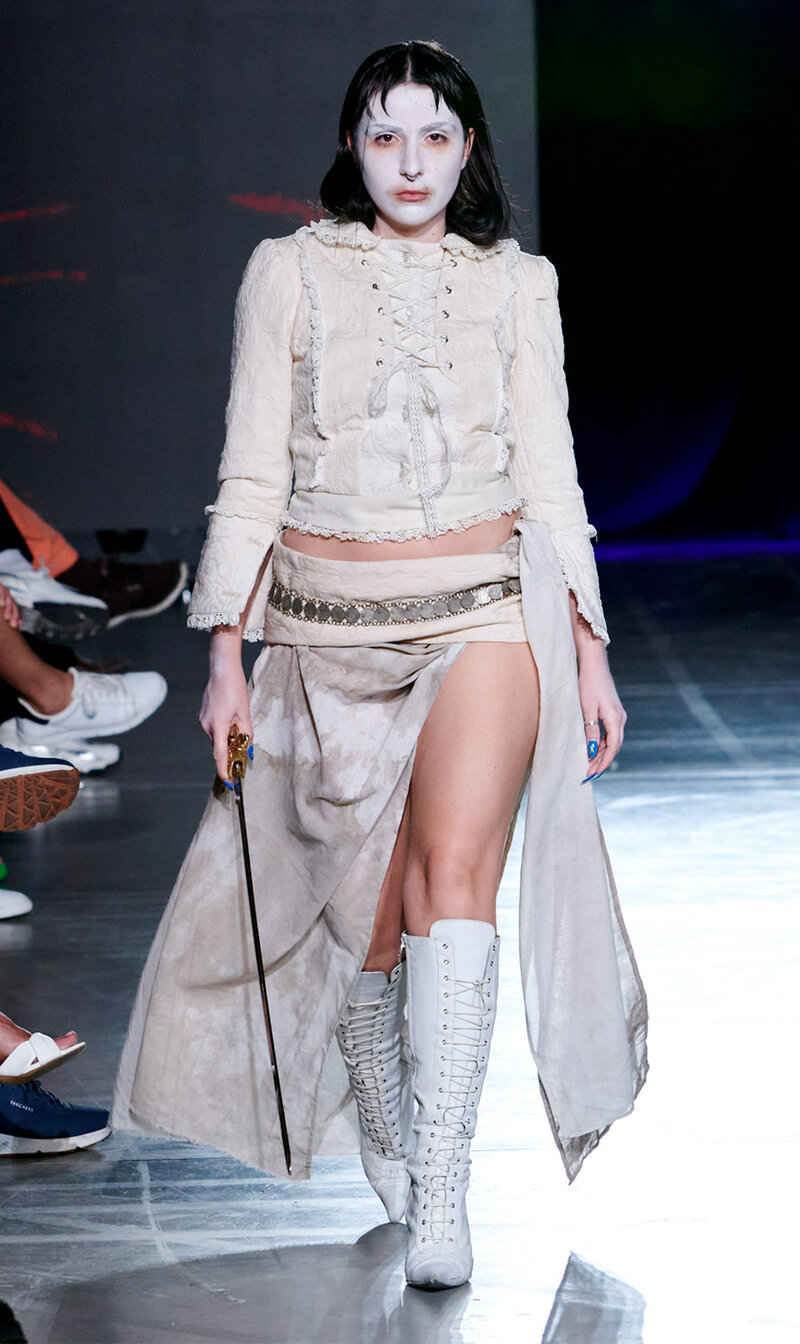 Alejandro Ferri
Cuando de noche me abrazas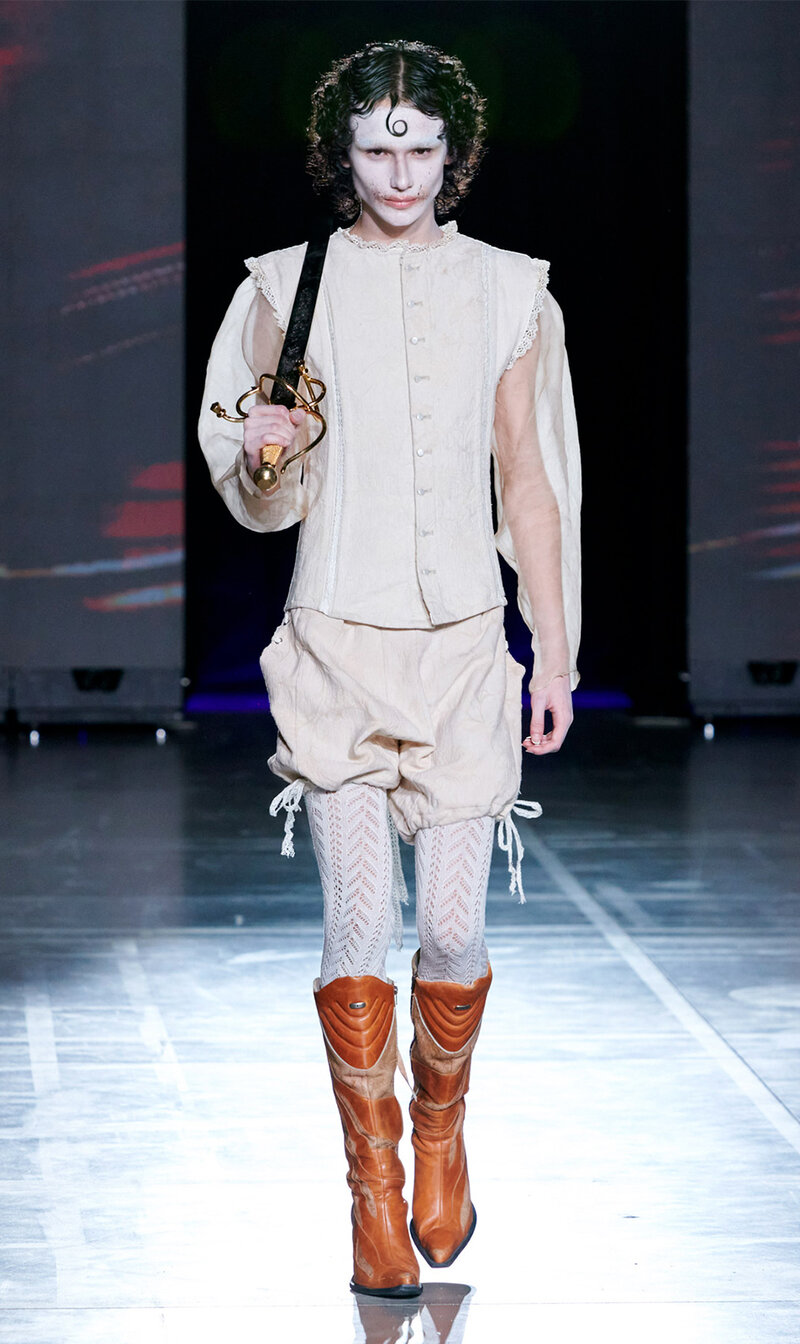 Alejandro Ferri
Cuando de noche me abrazas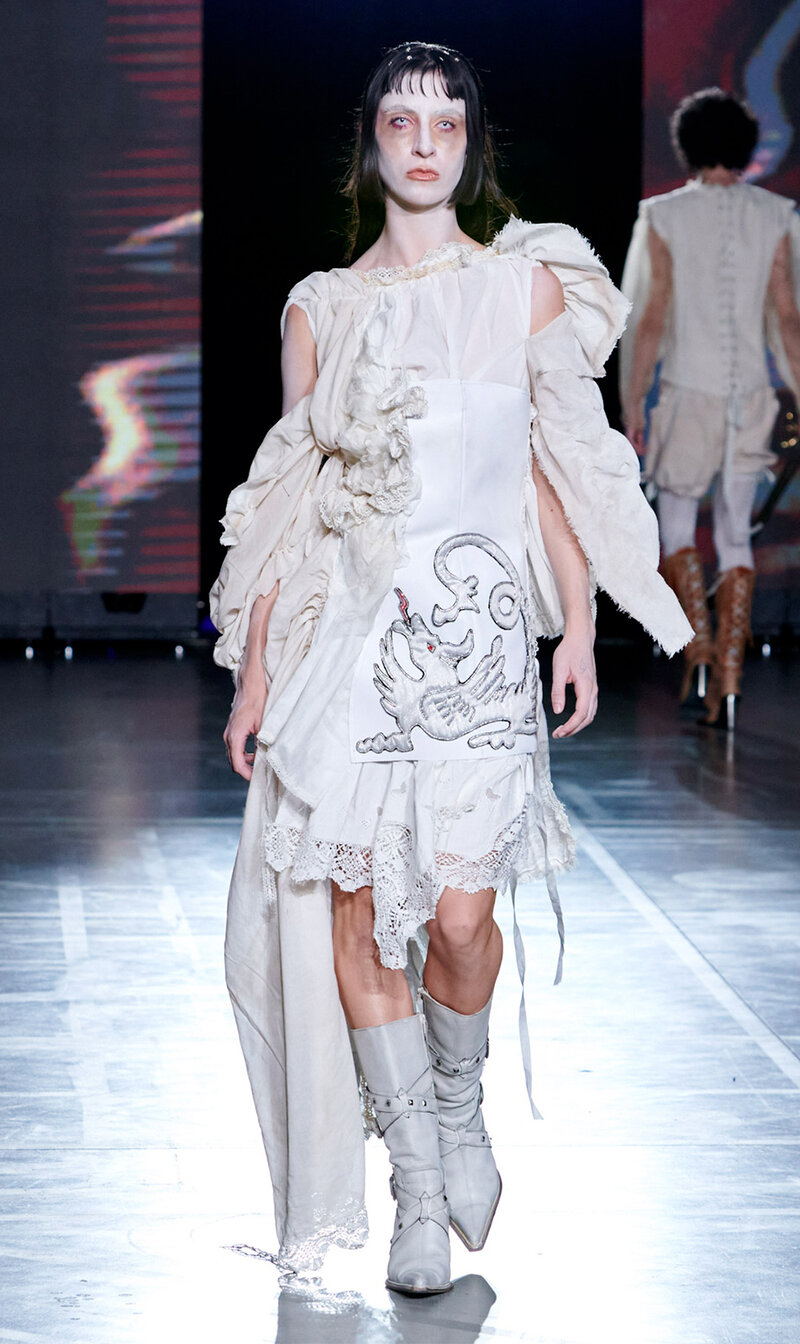 Alejandro Ferri
Cuando de noche me abrazas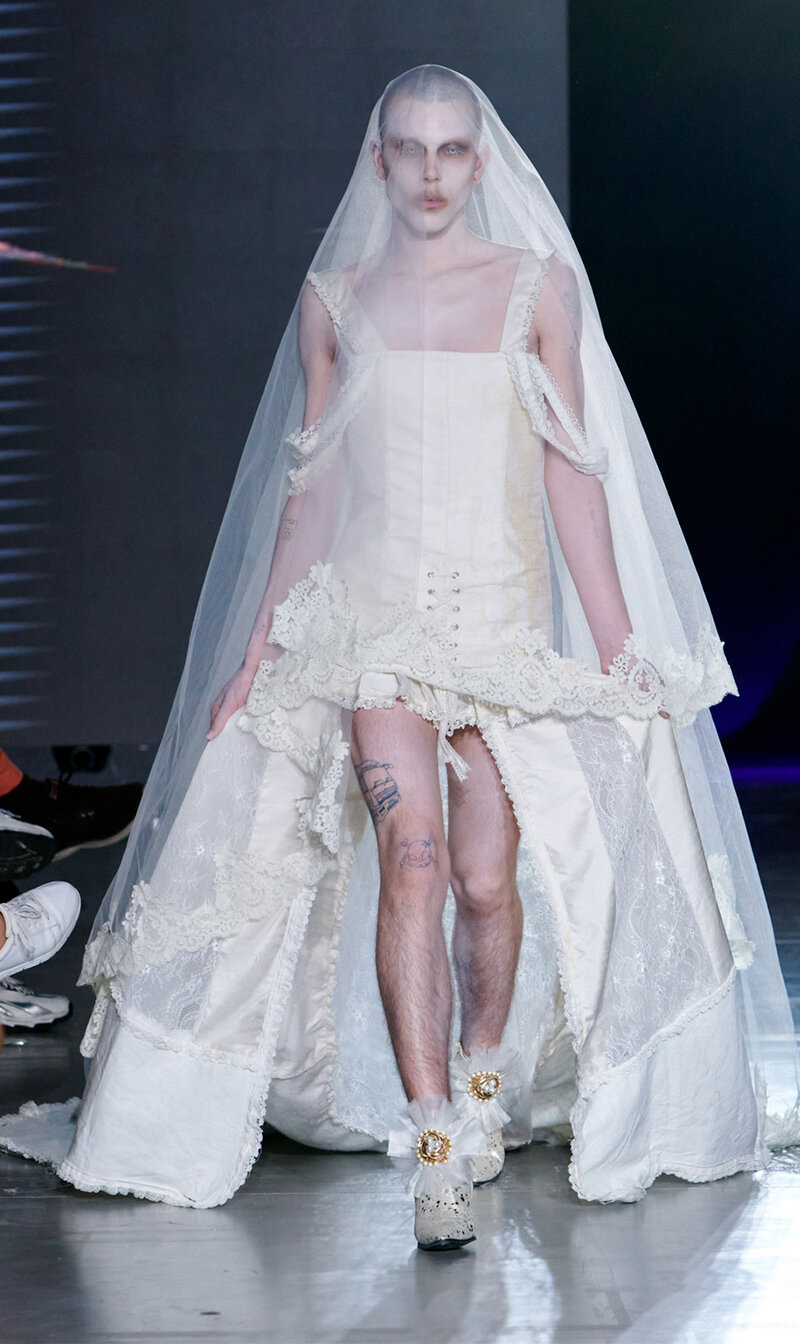 Alejandro Ferri
Cuando de noche me abrazas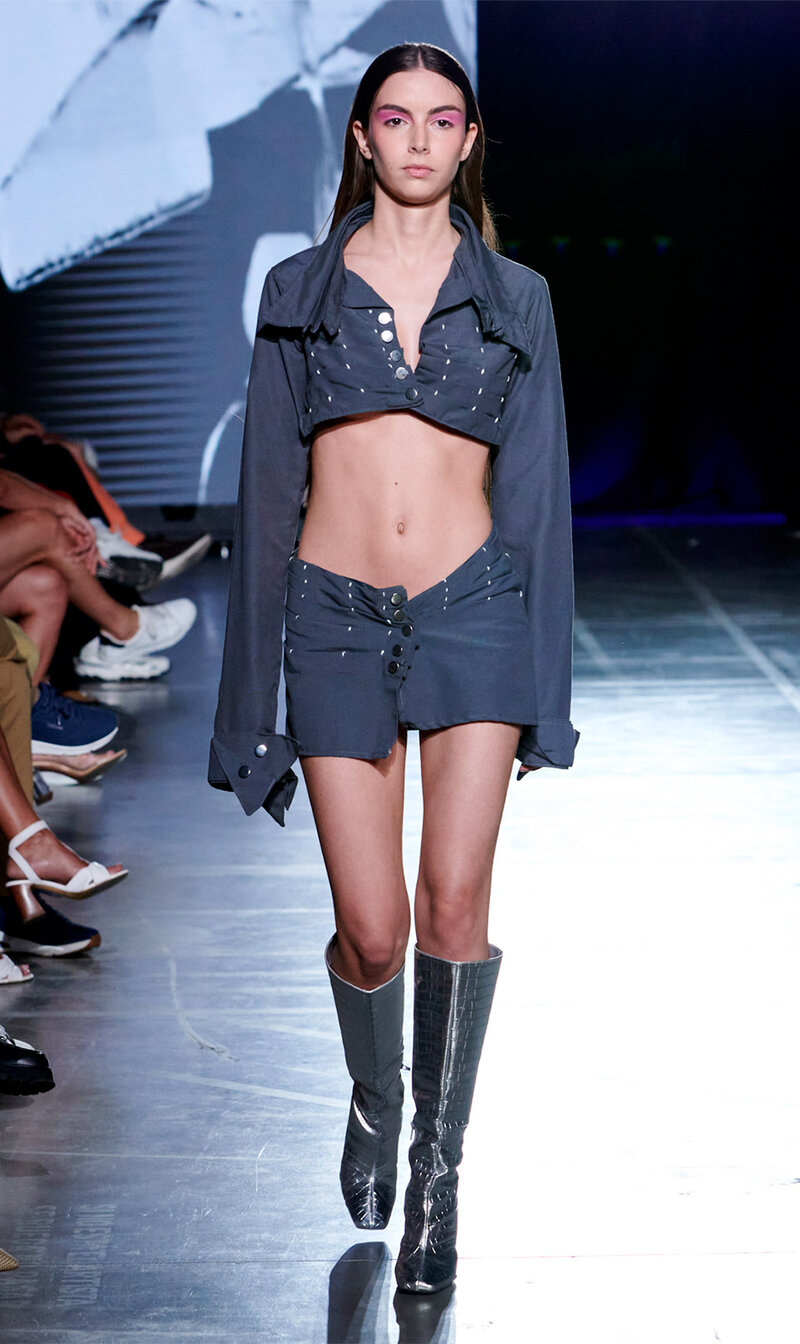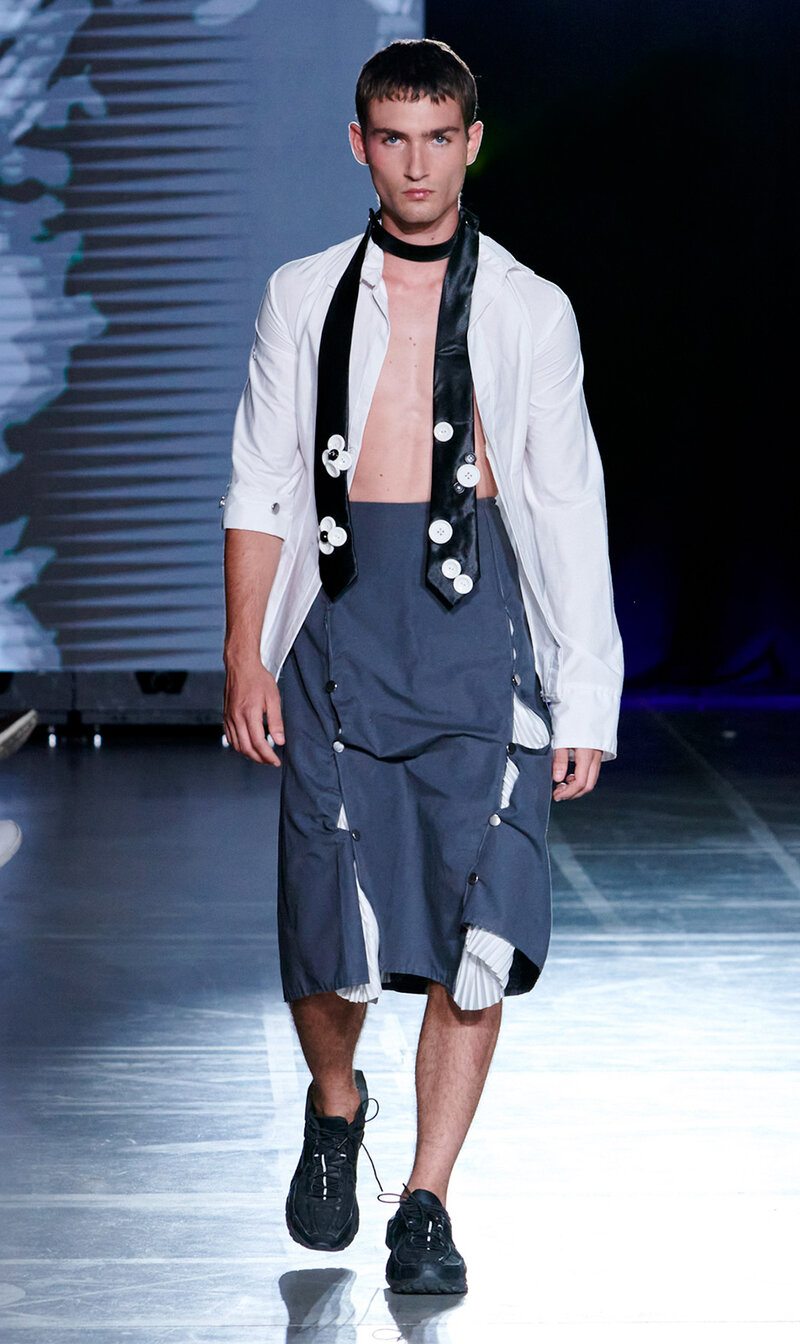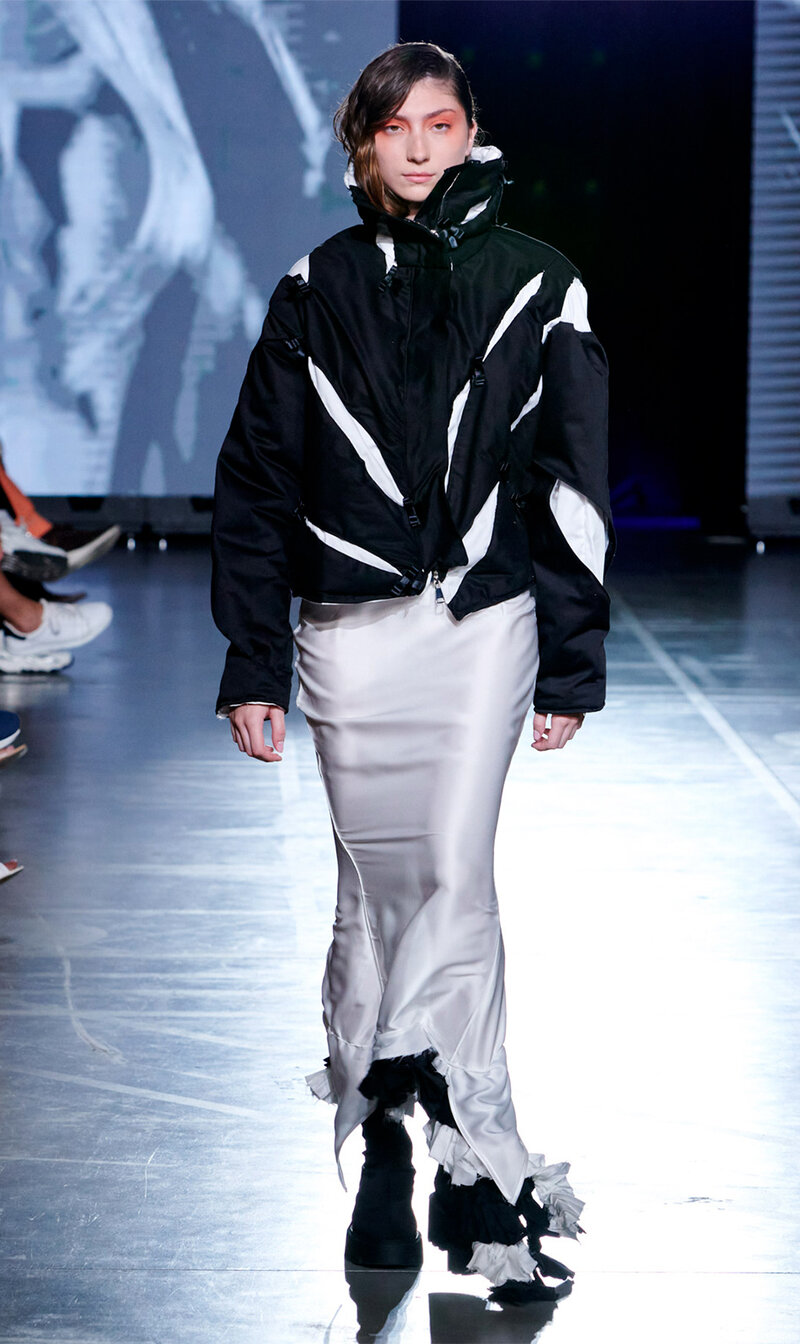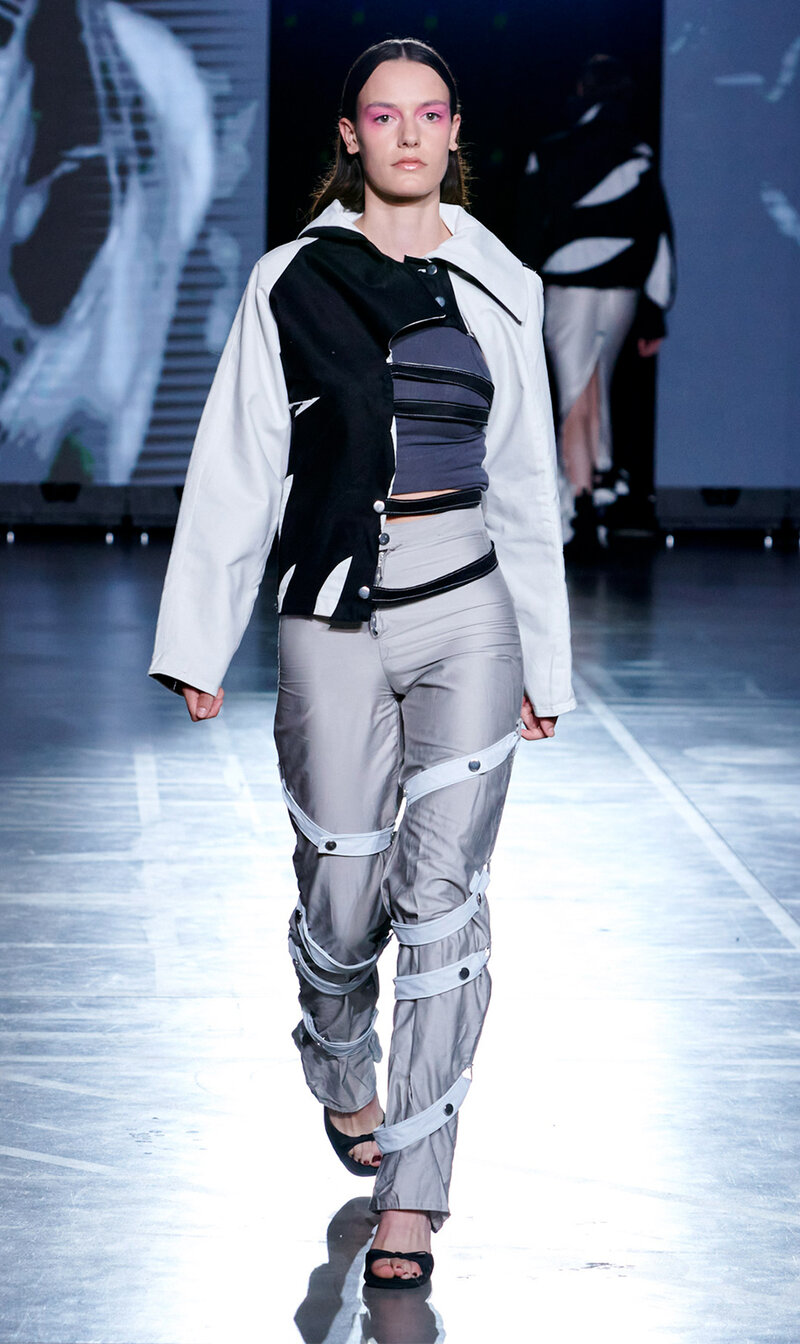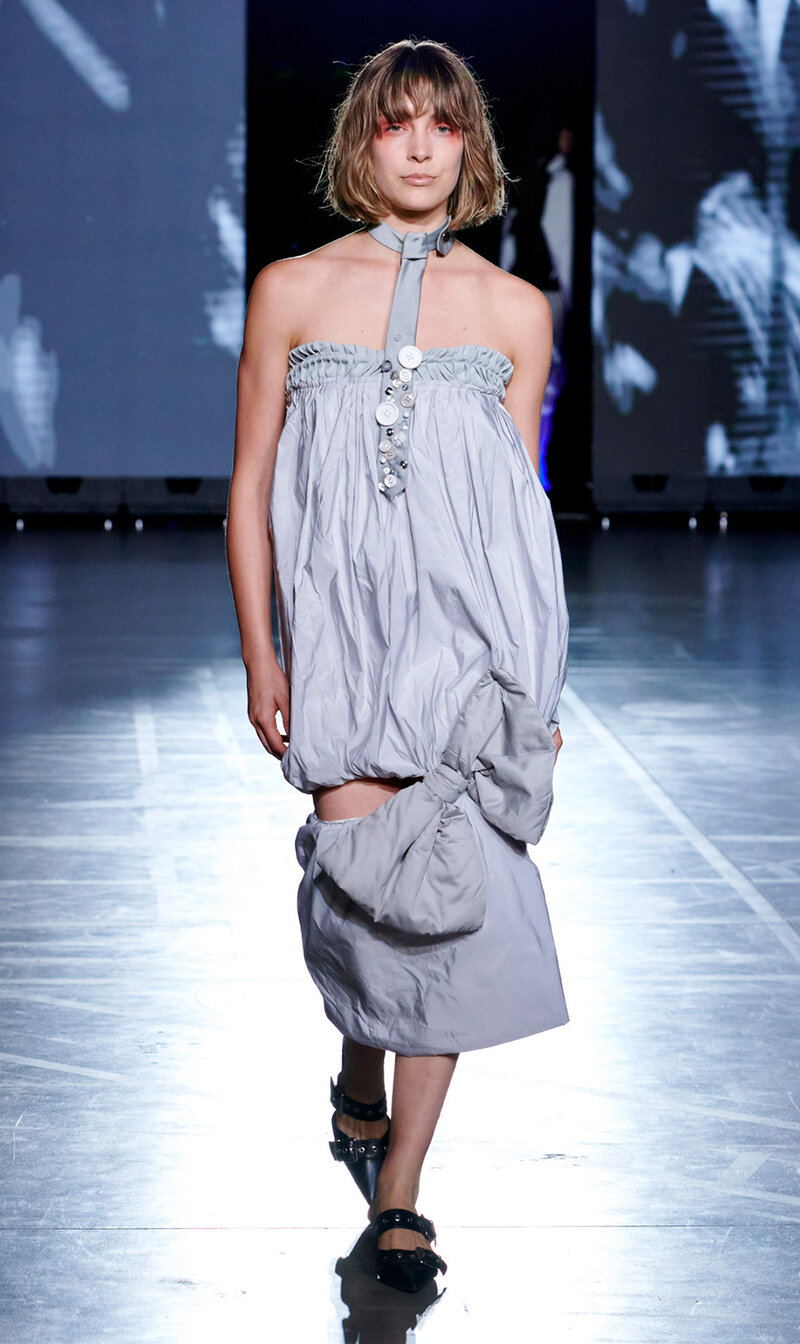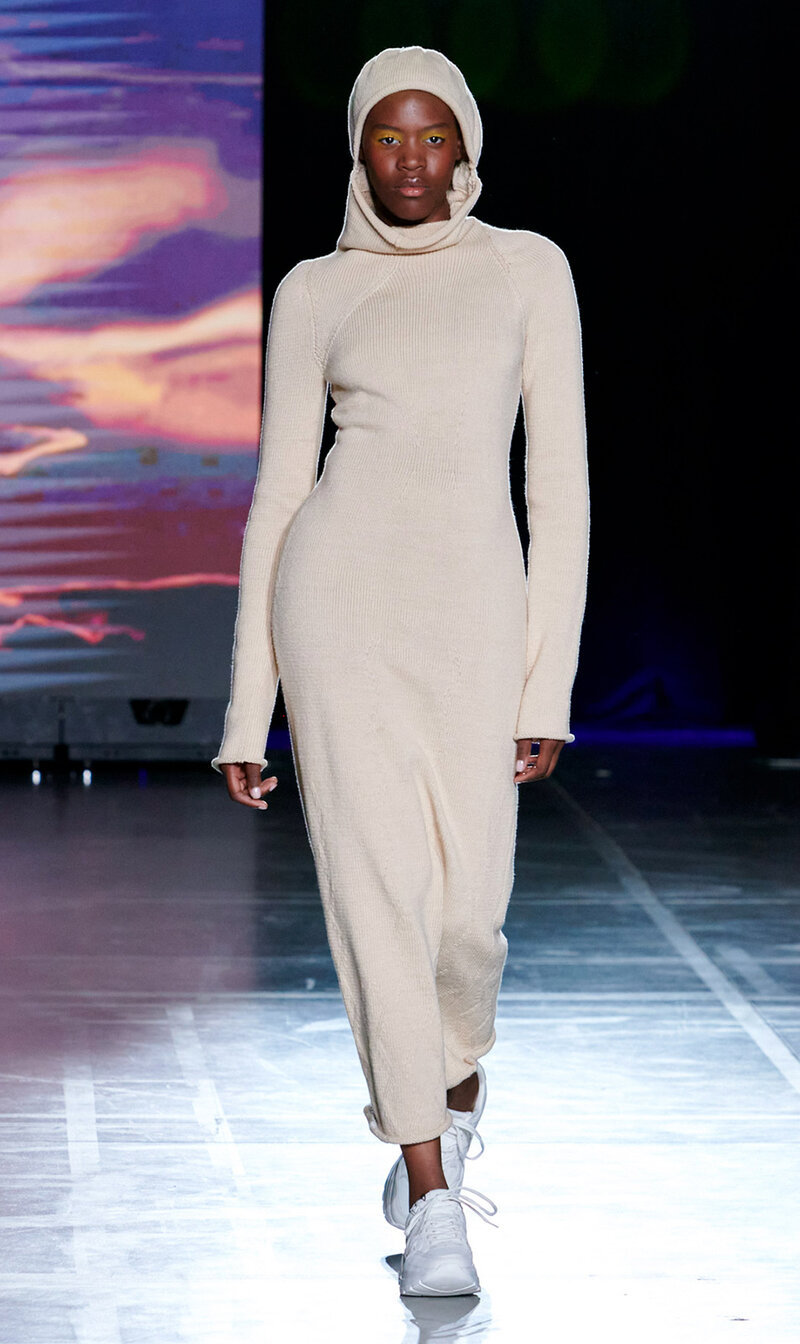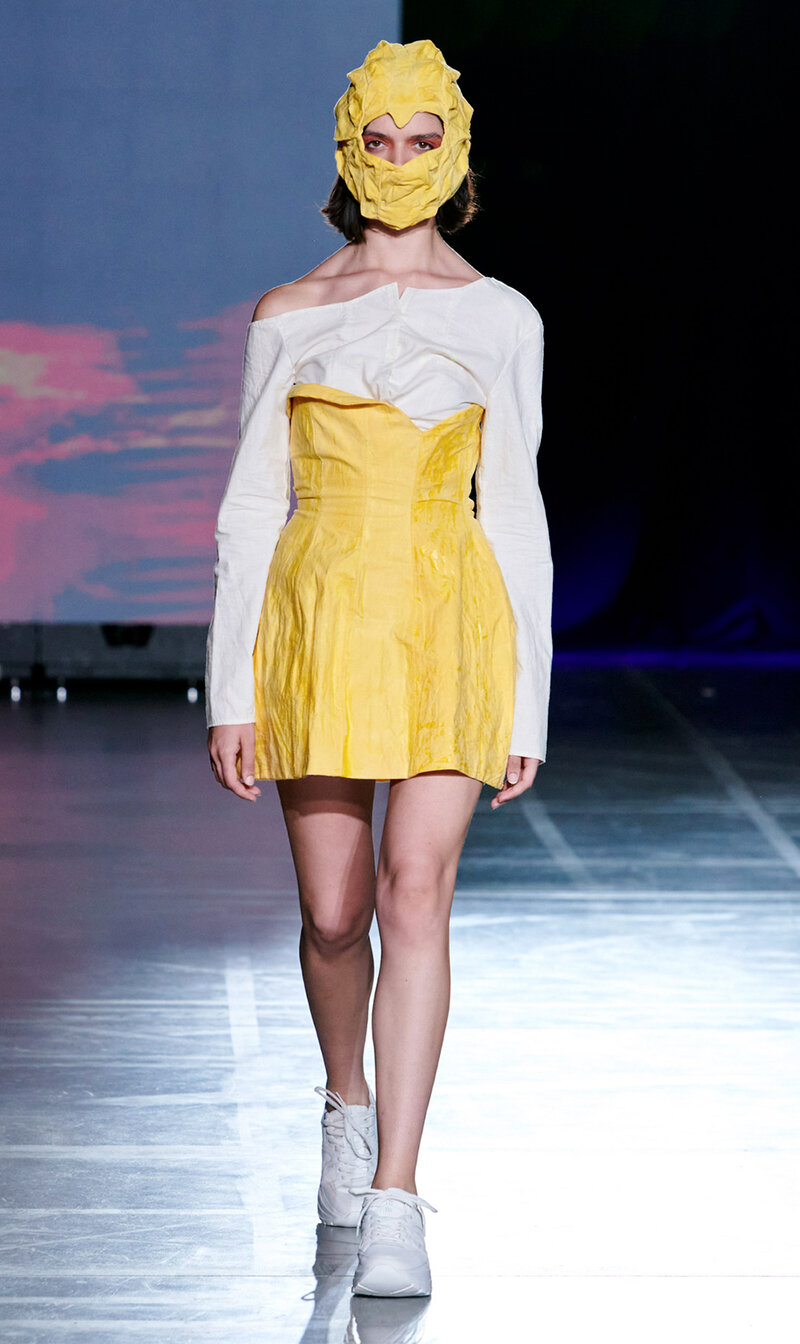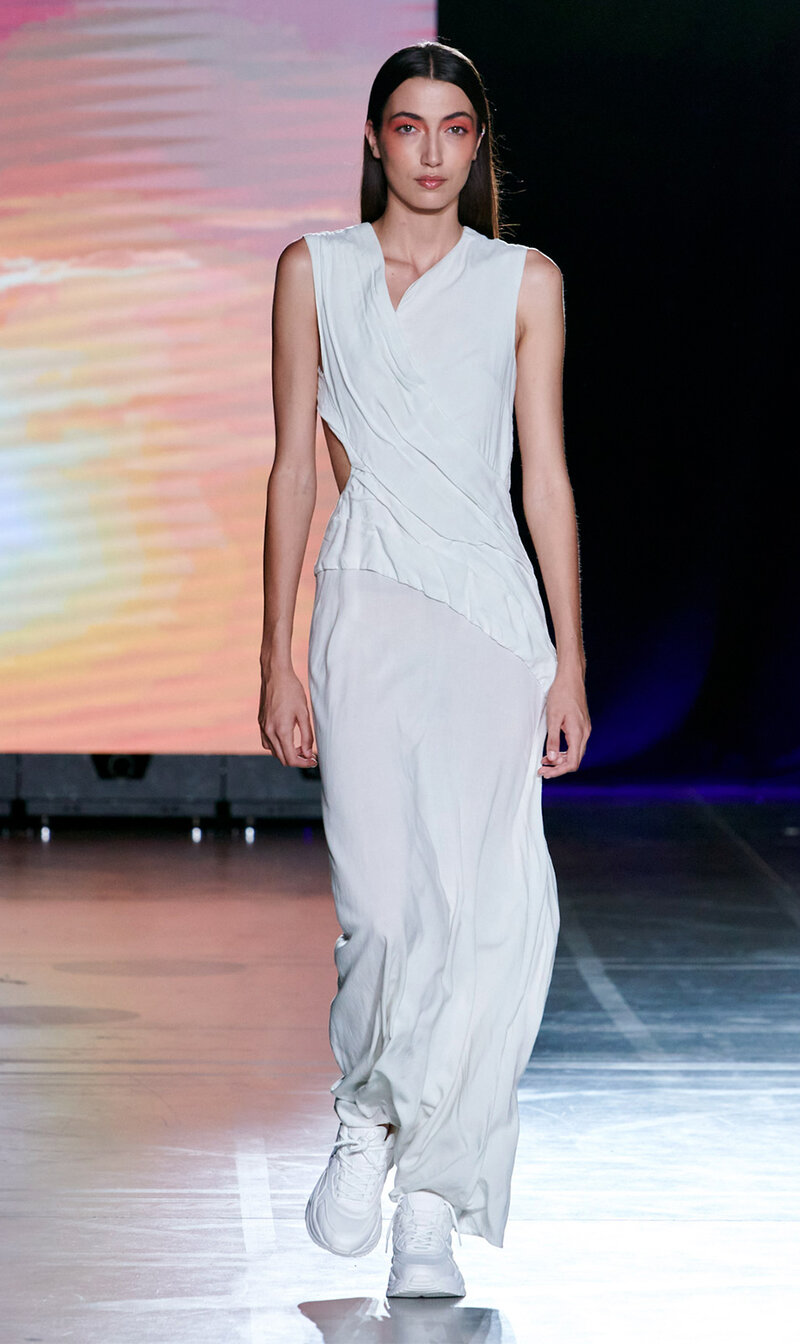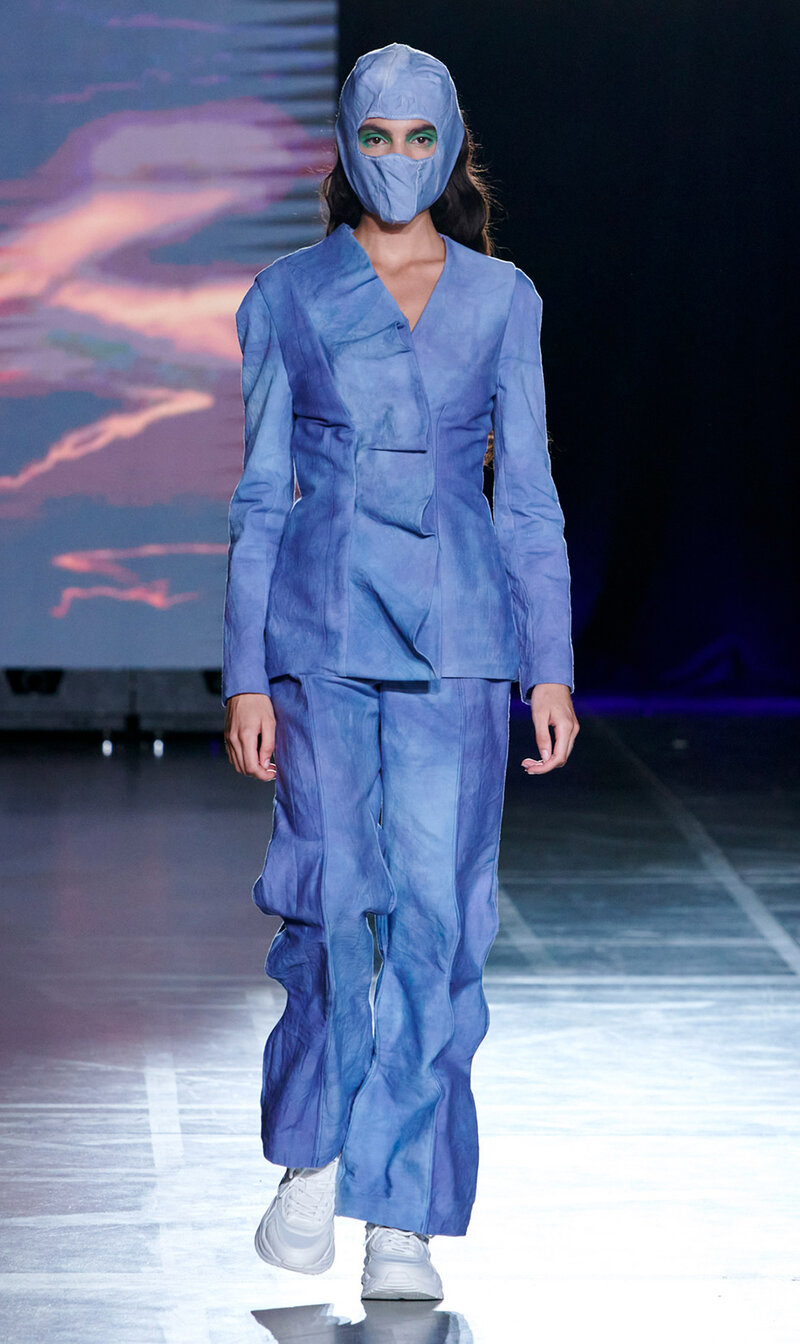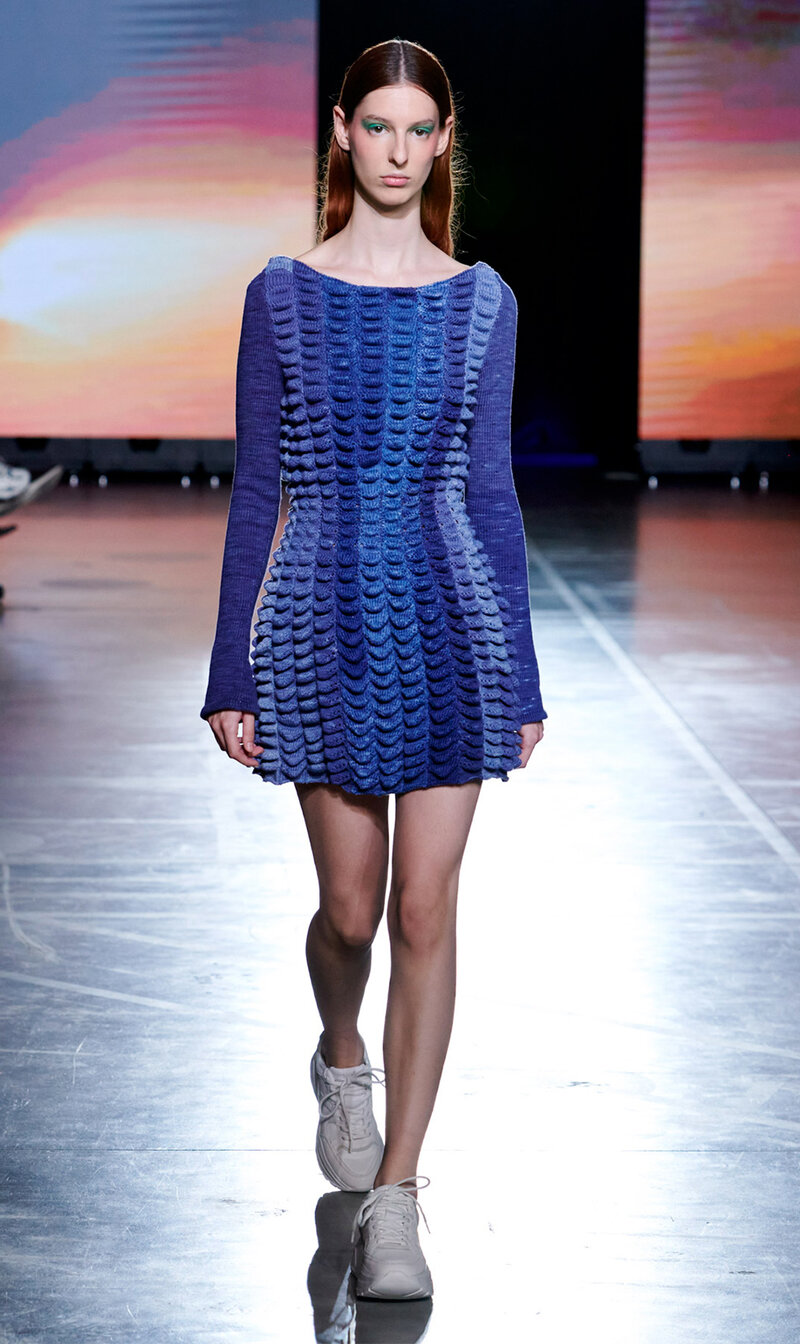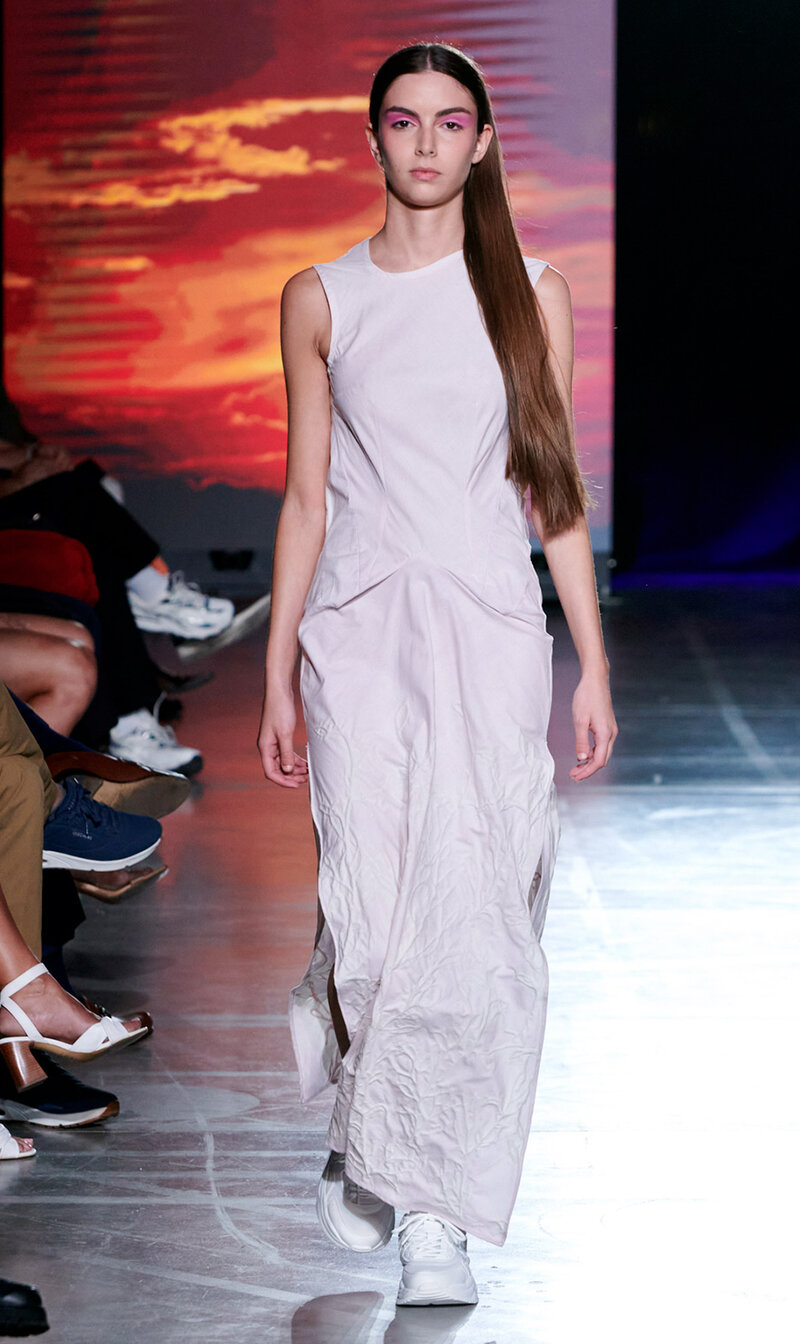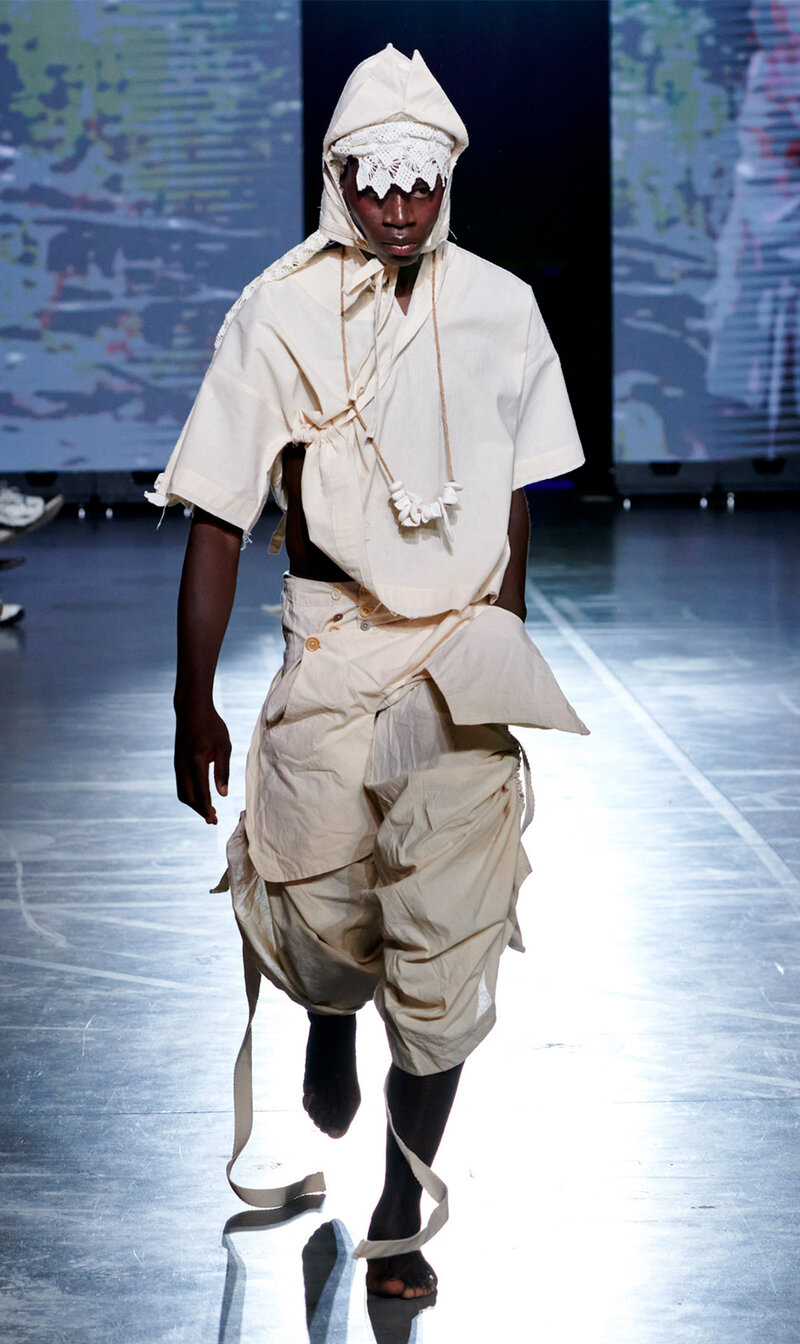 Marco Escobar
Jano Bikoitza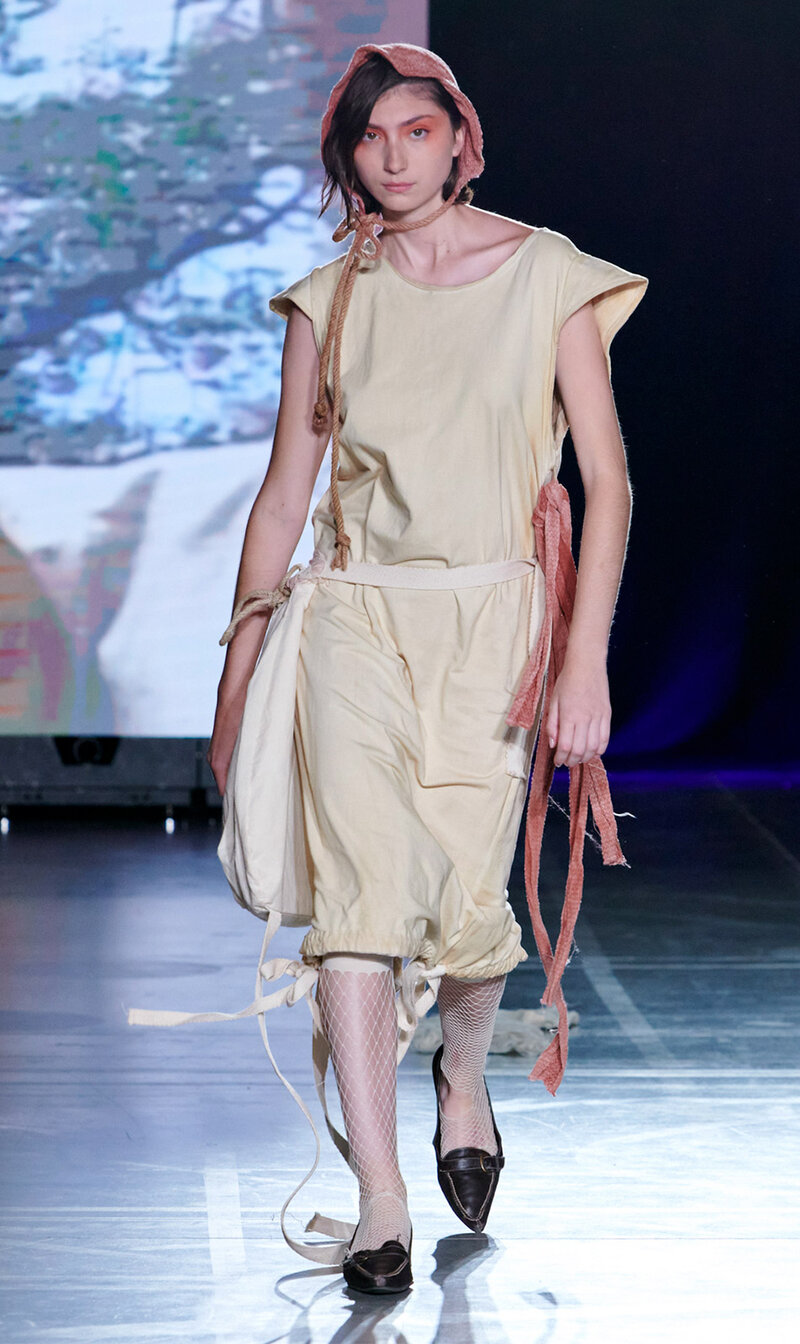 Marcos Escobar
Jano Bikoitza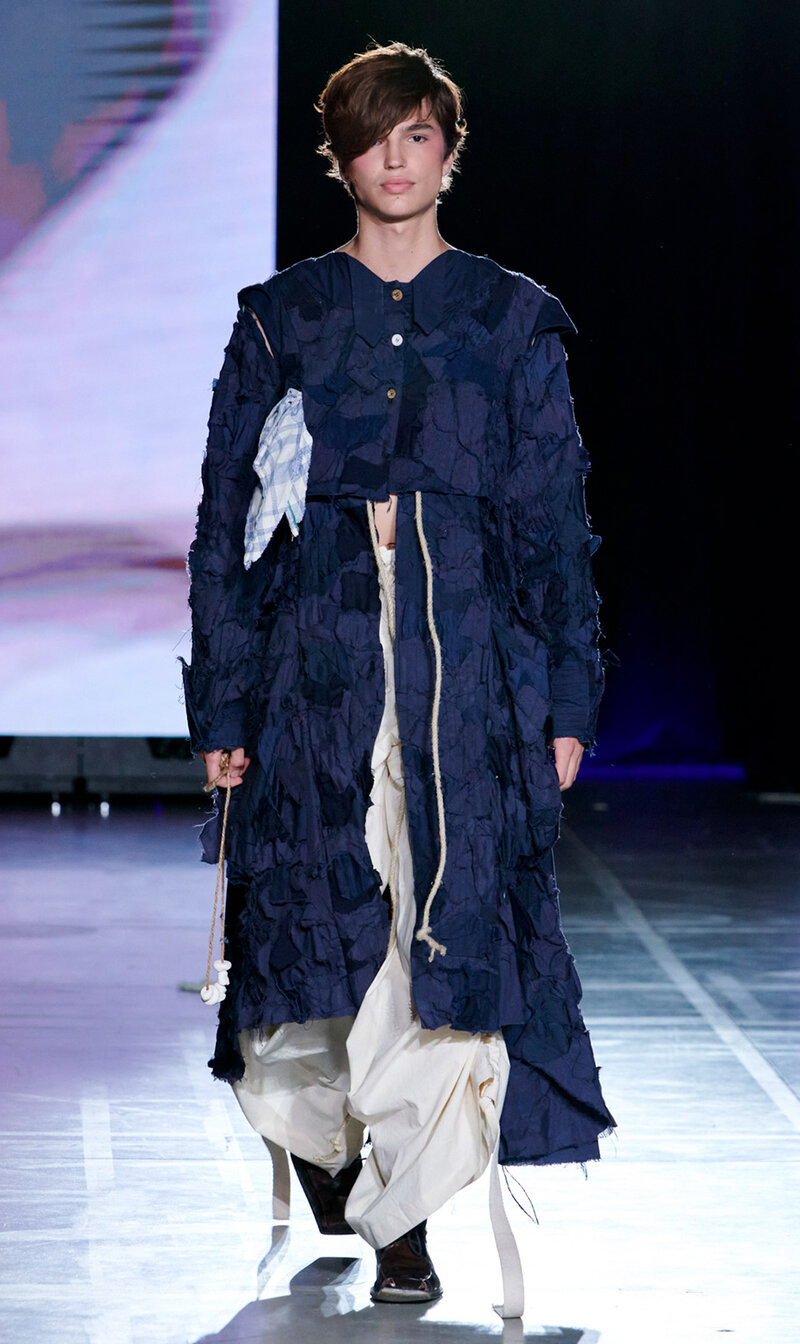 Marco Escobar
Jano Bikoitza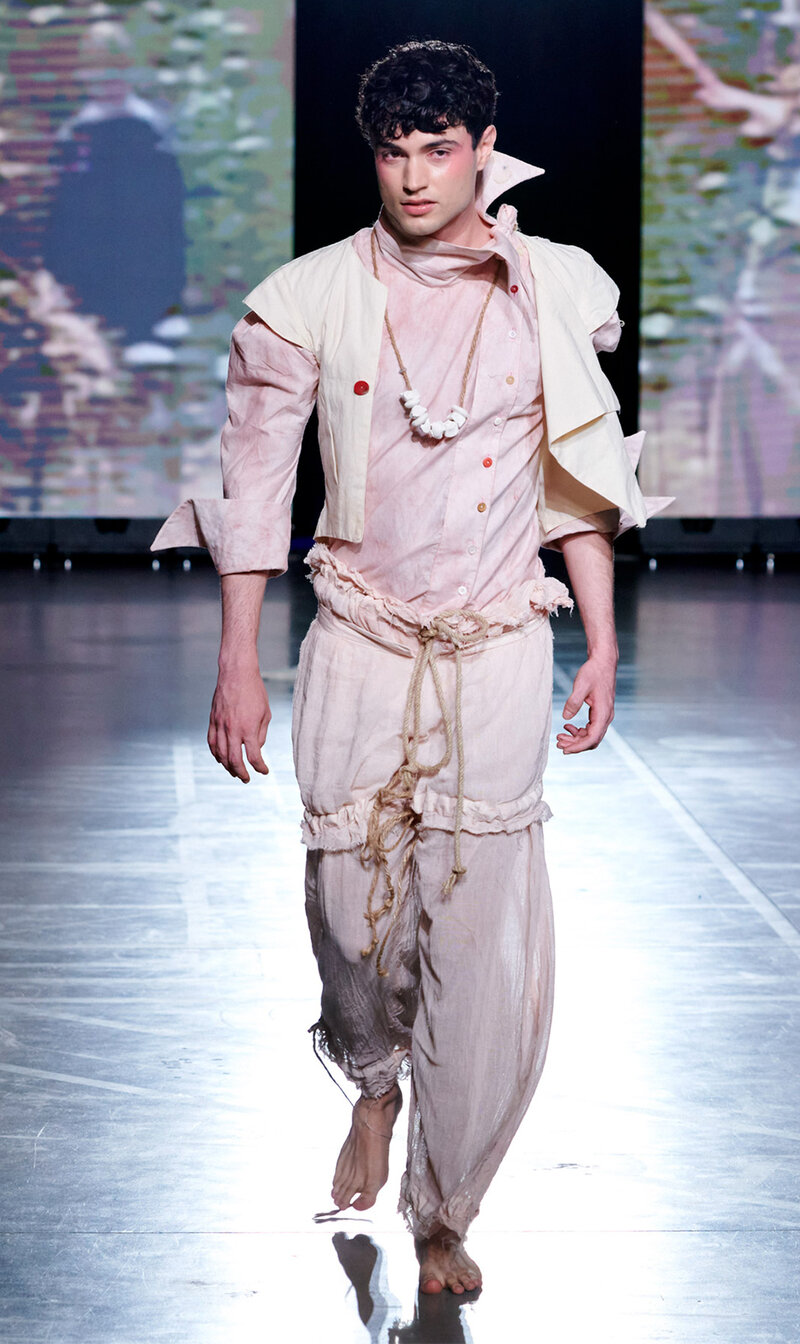 Marcos Escobar
Jano Bikoitza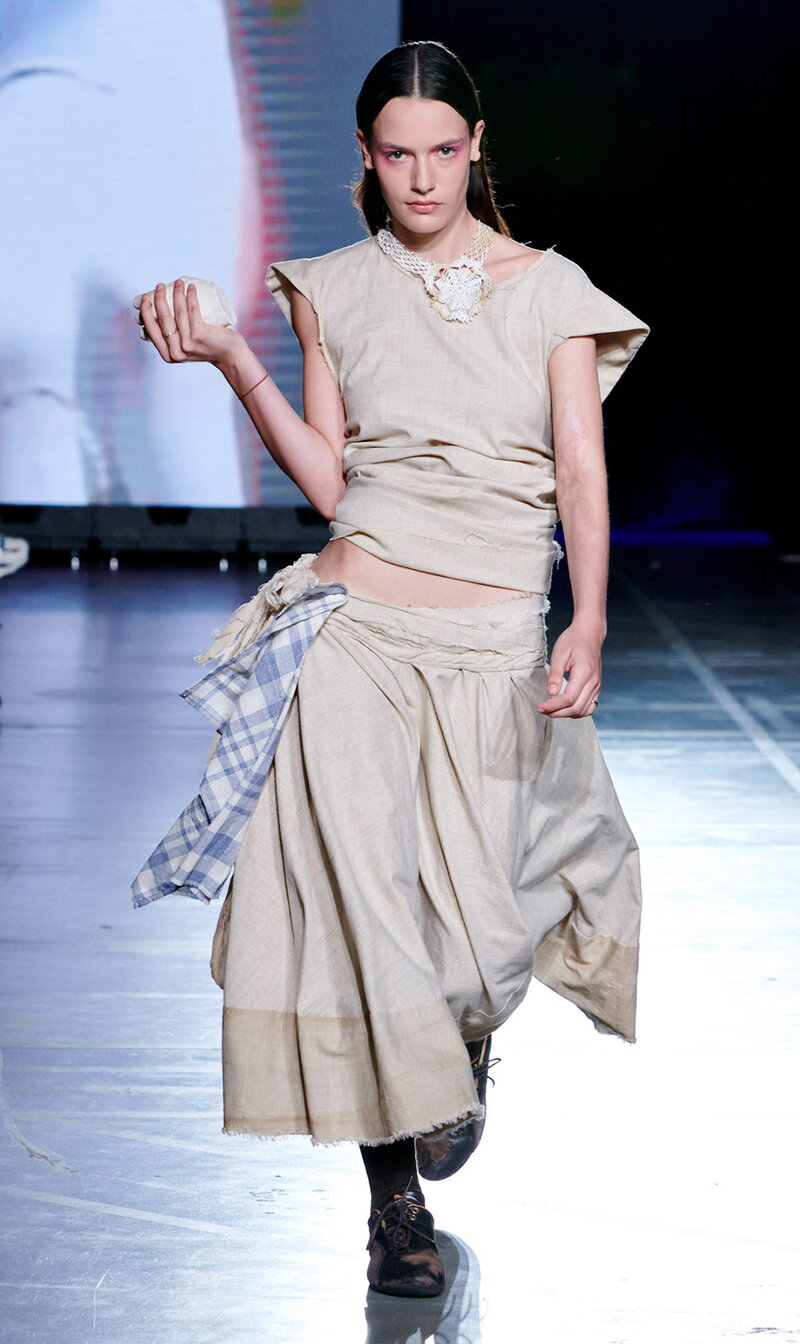 Marcos Escobar
Jano Bikoitza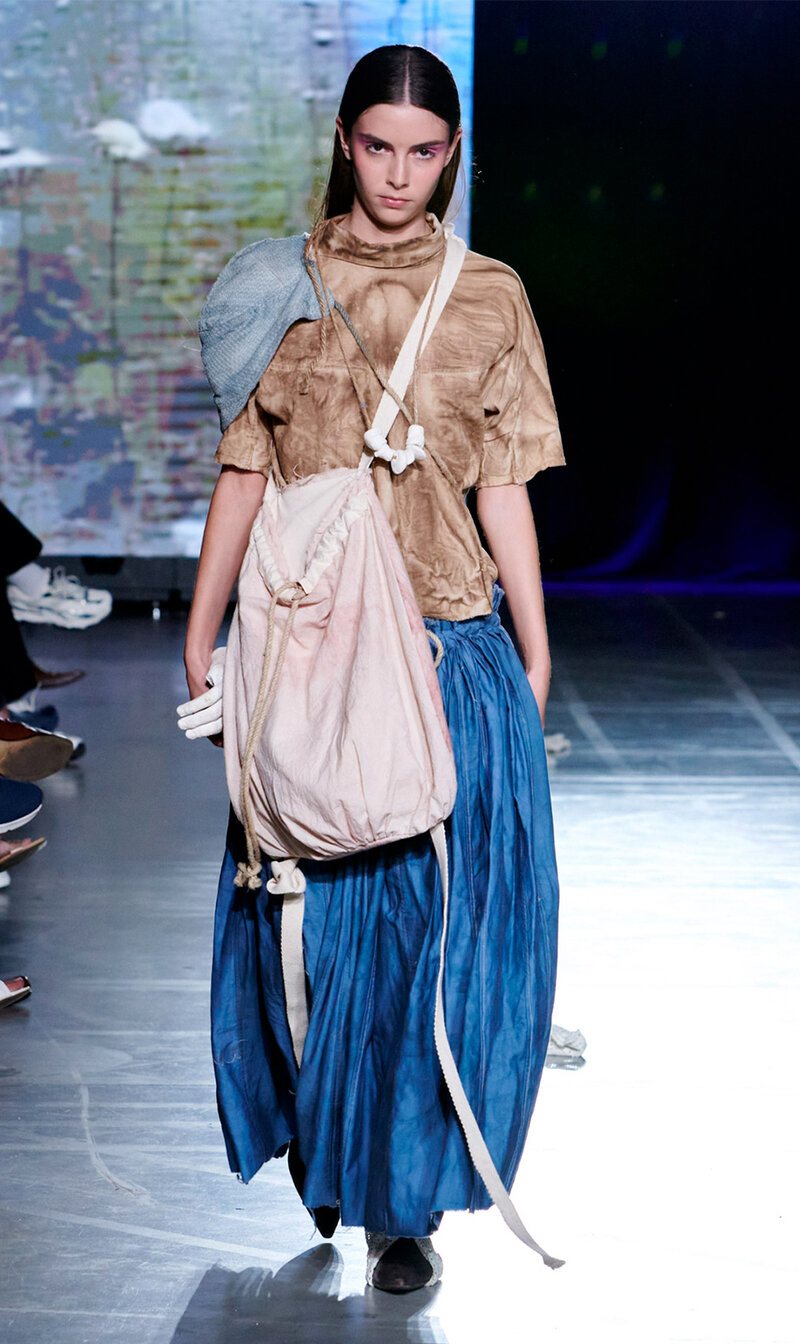 Marco Escobar
Jano Bikoitza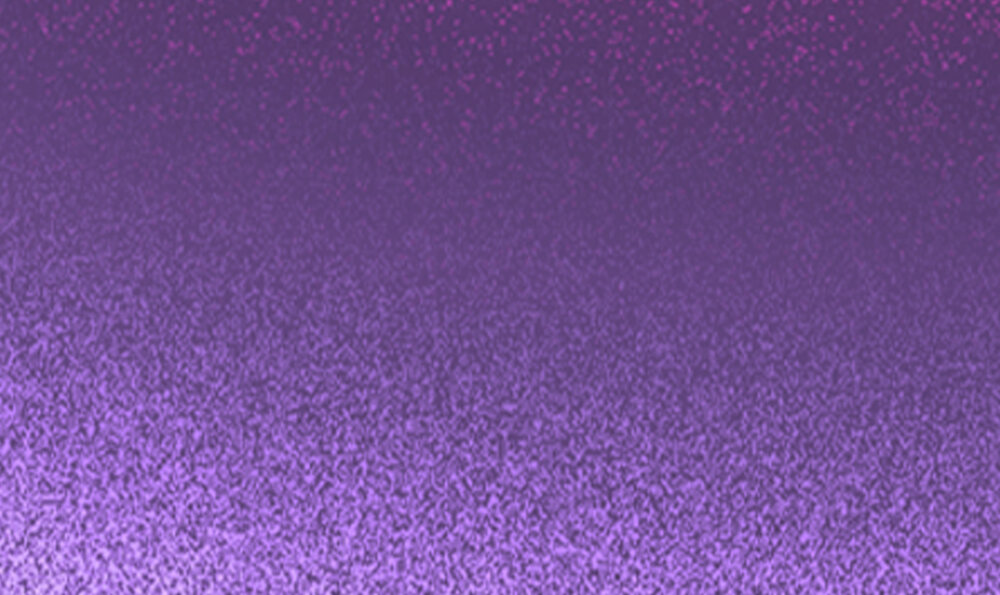 PASSAGGI URBANI
IED Torino
July 19th
A fashion performance gave life to the thesis projects of students in the third year of the Three-Year Course in Fashion Design. An exciting event that will transform our students creativity into a fashion film in September.  

Stay tuned!
 → @ied_torino @ied_official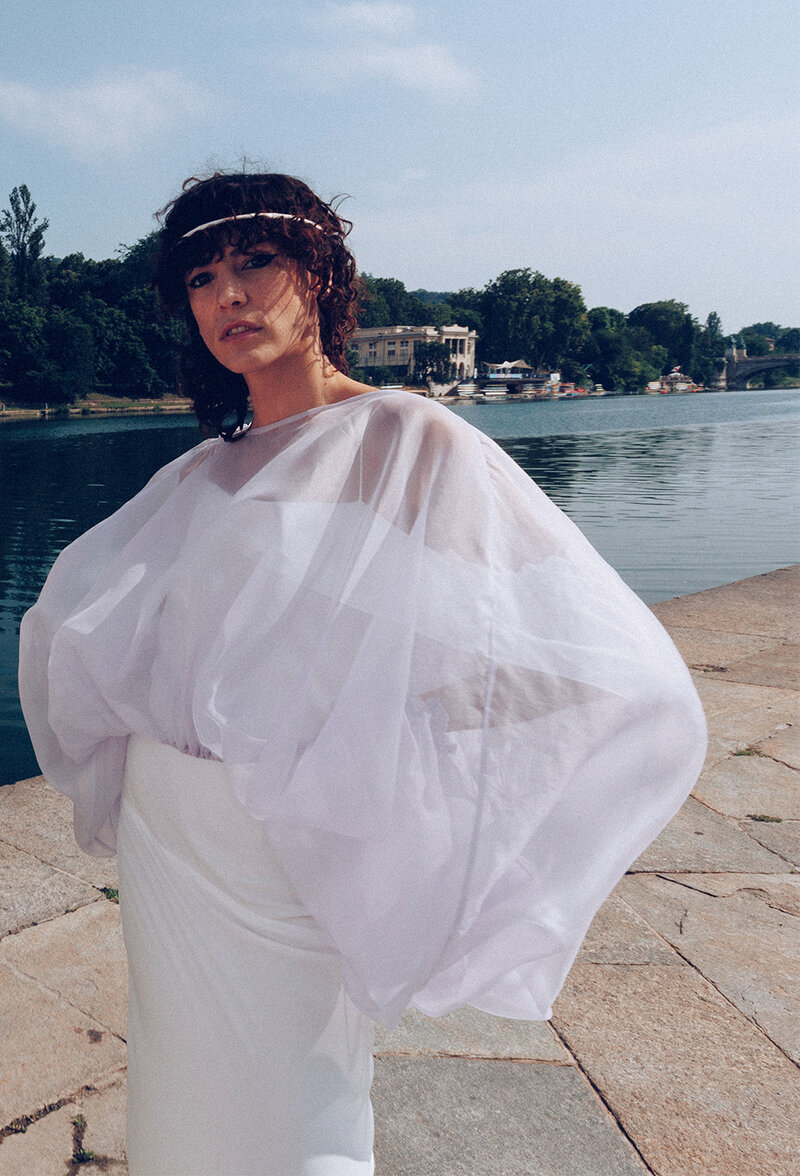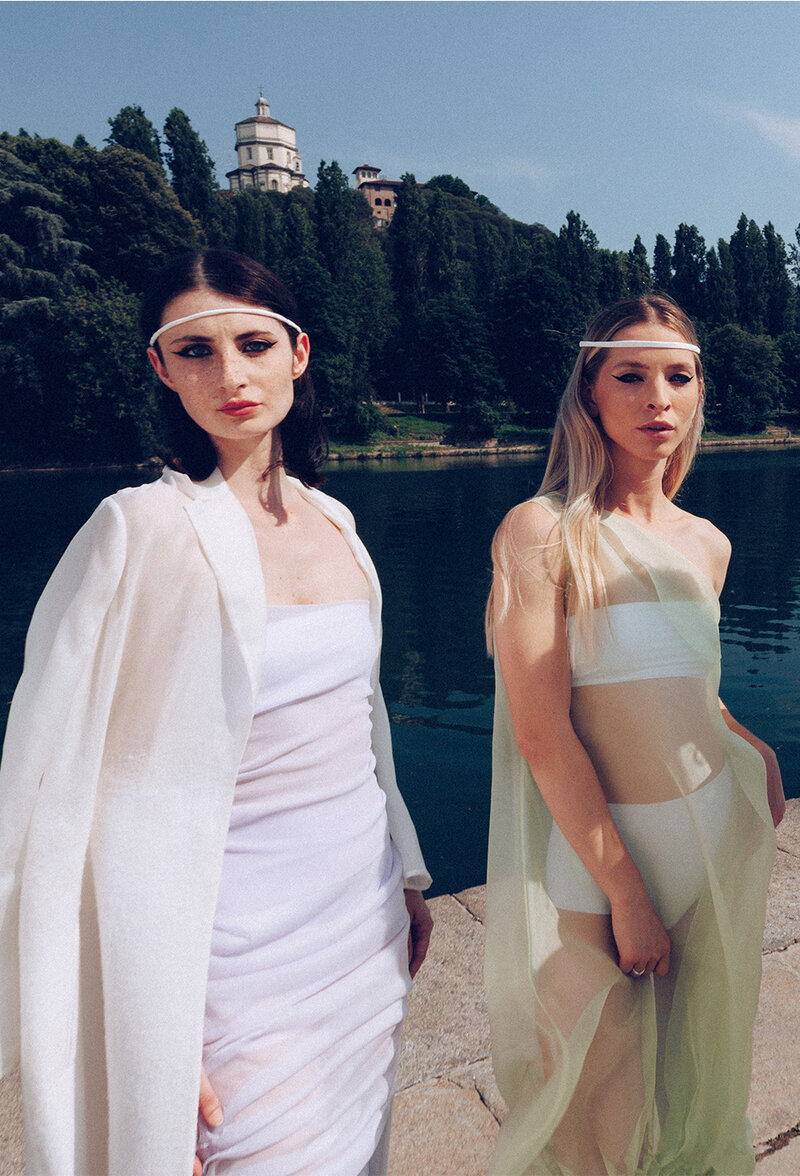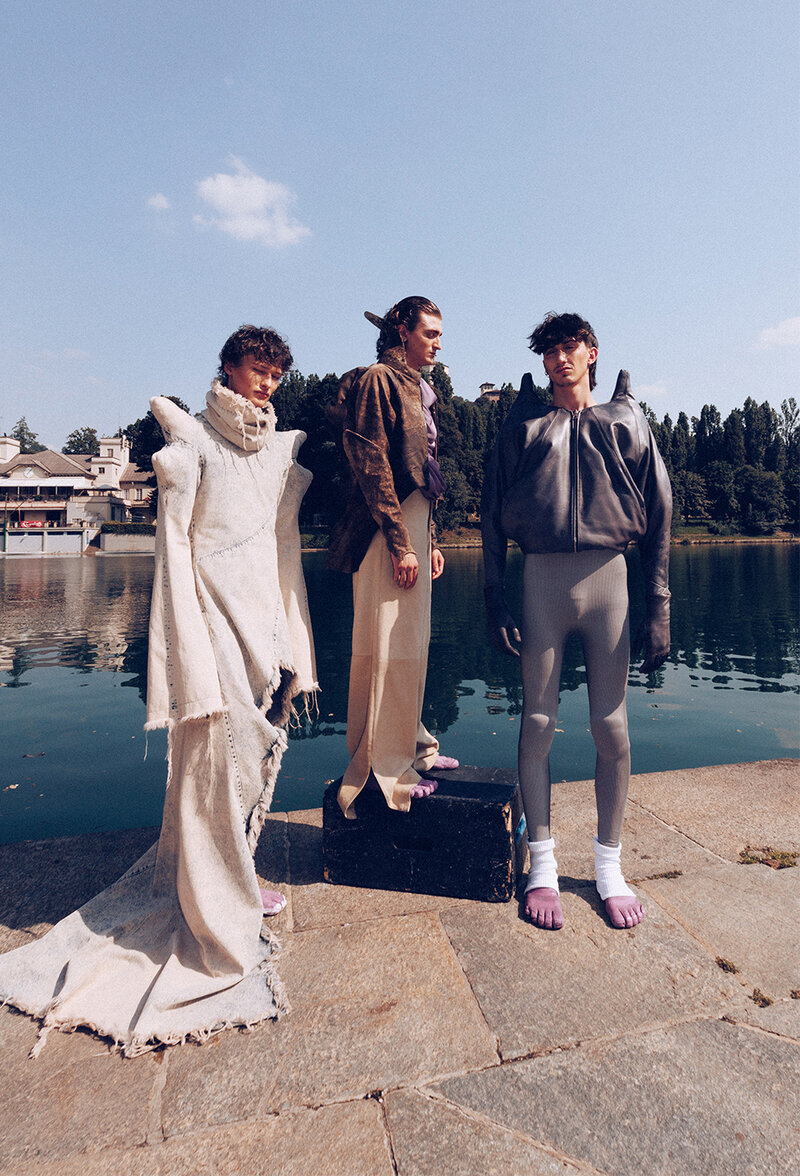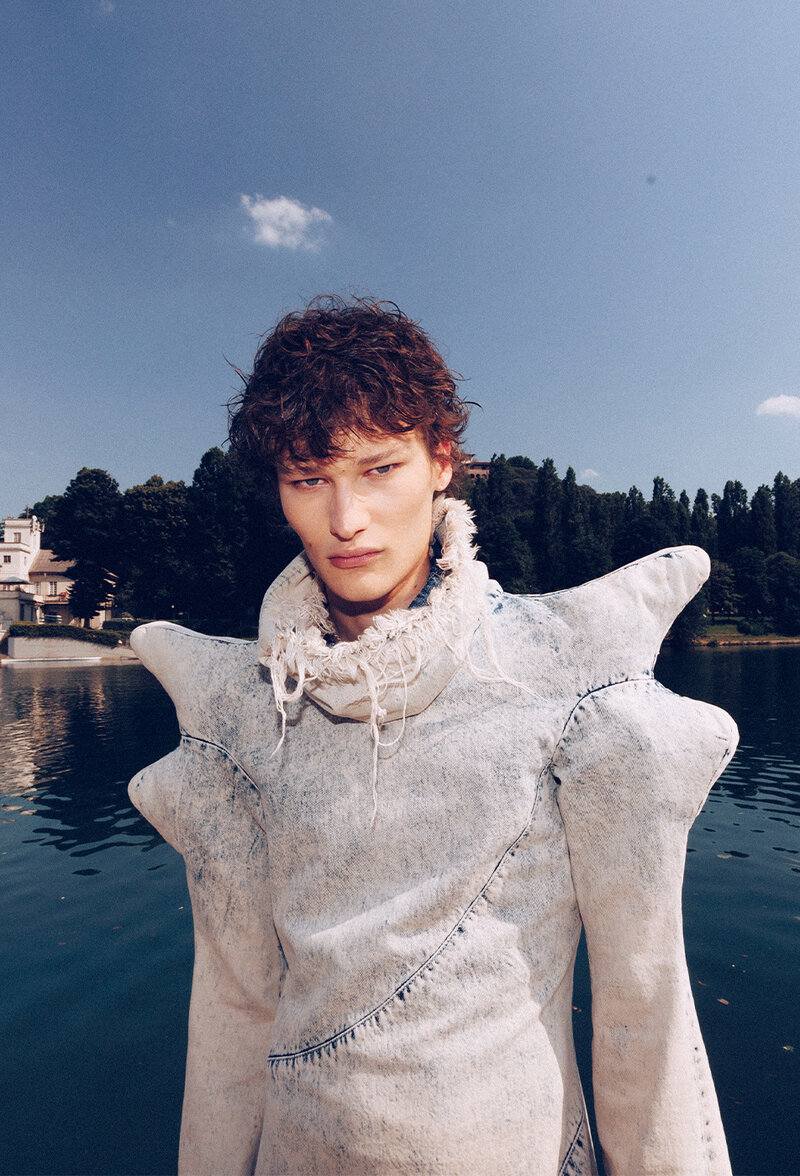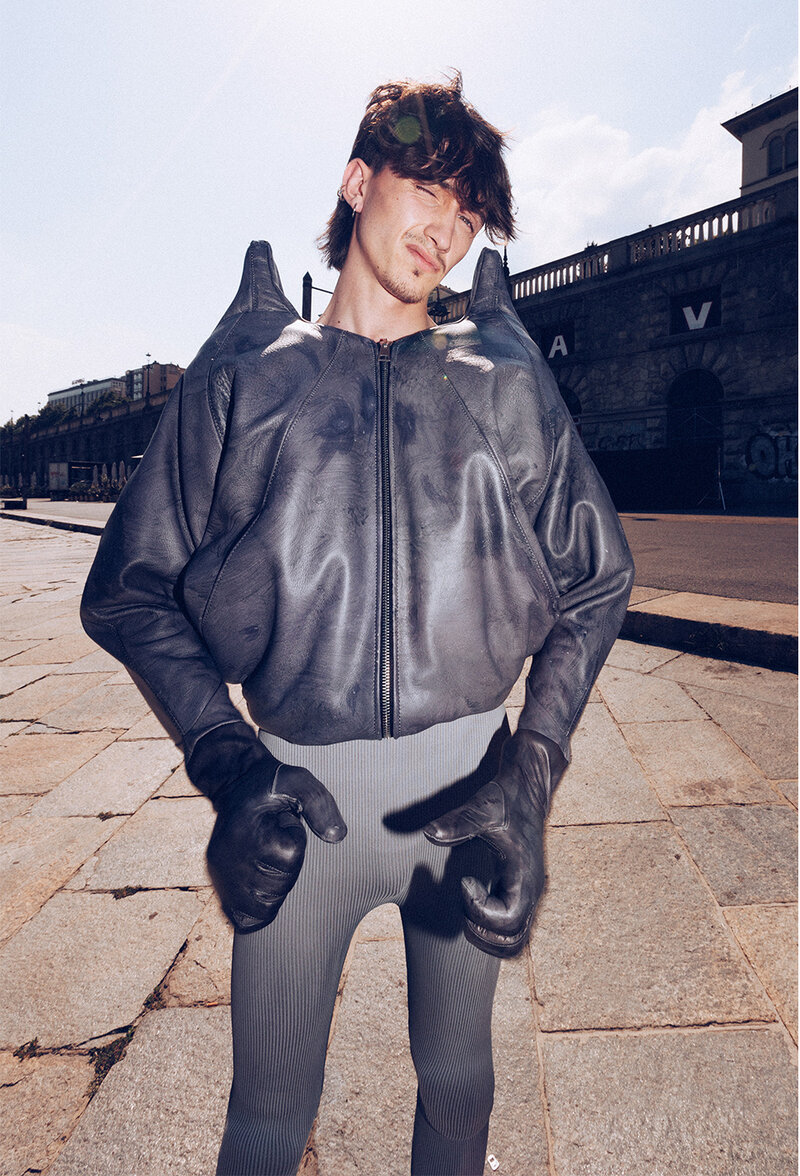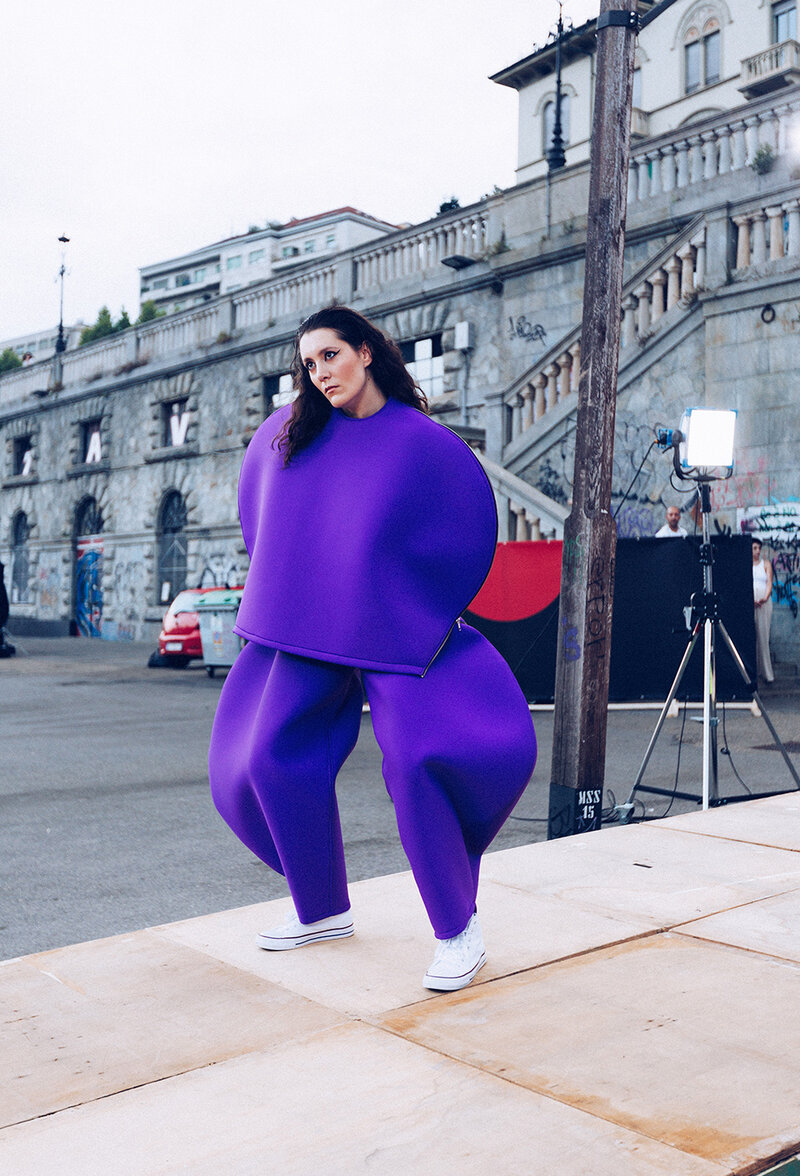 Helèna Bortone
Joie de vivre 
Helèna Bortone
Joie de vivre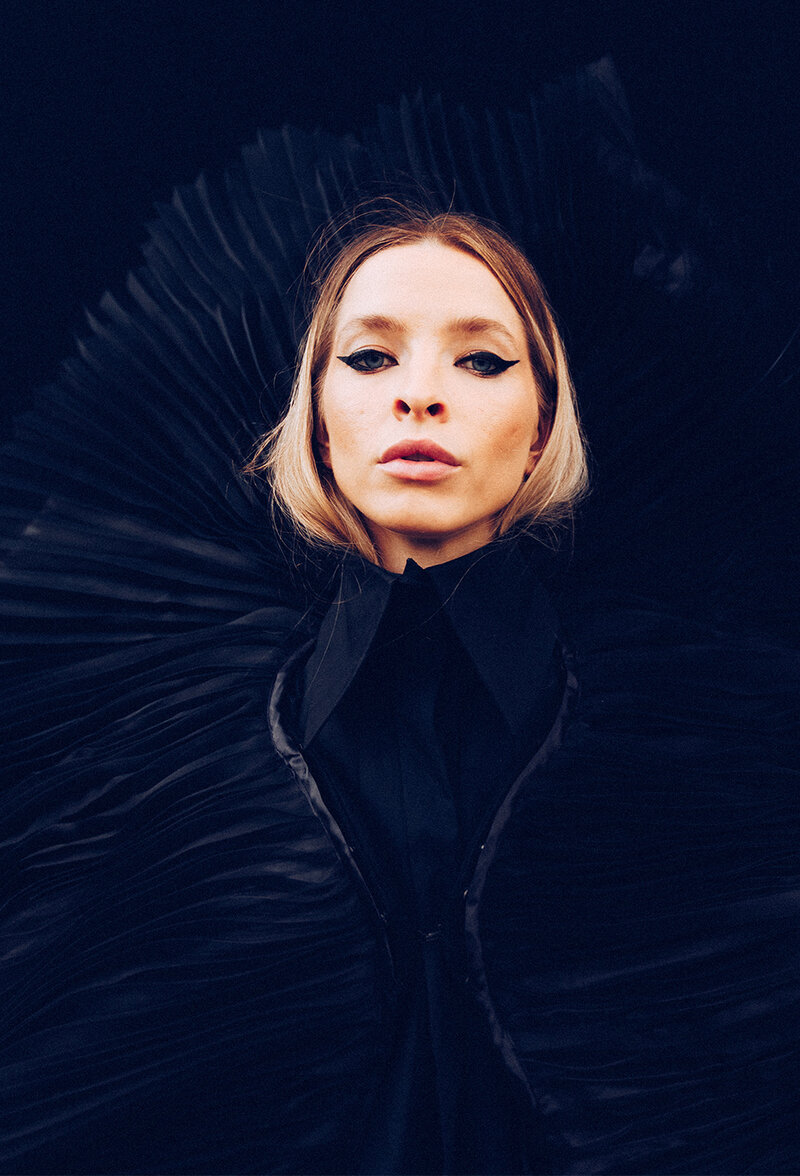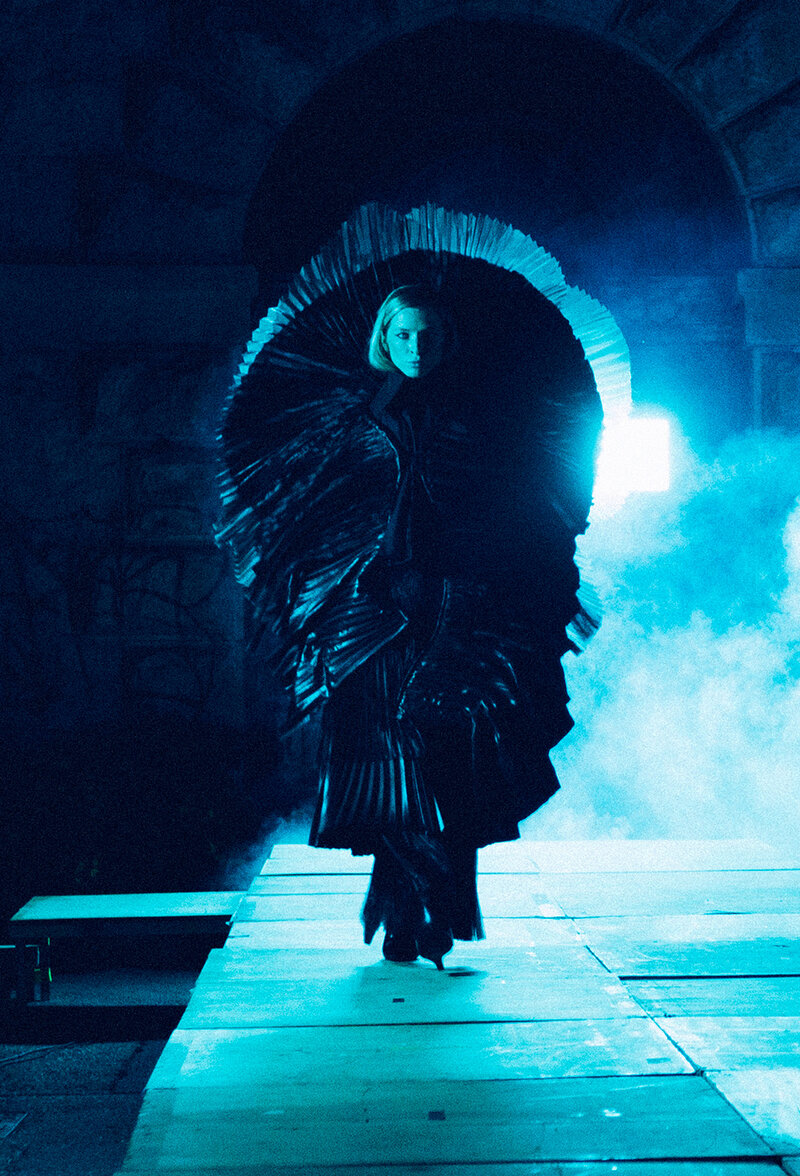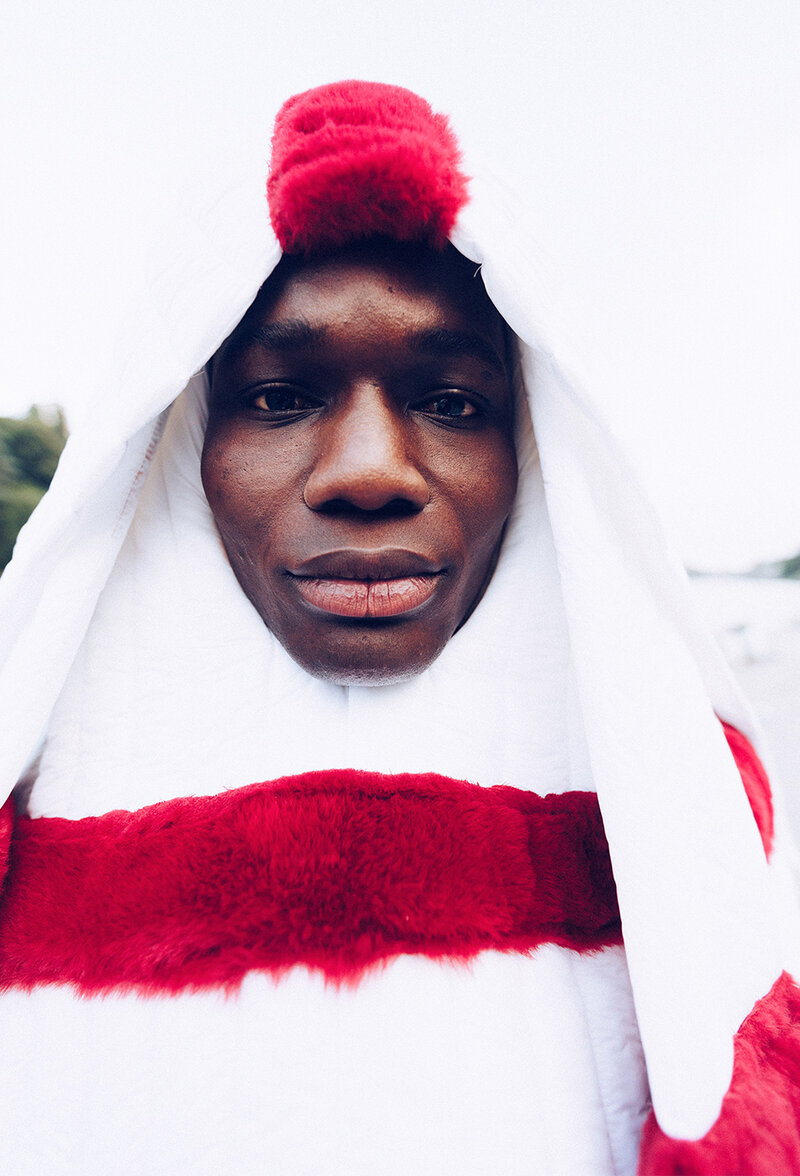 Riccardo Puglisi
Sold Out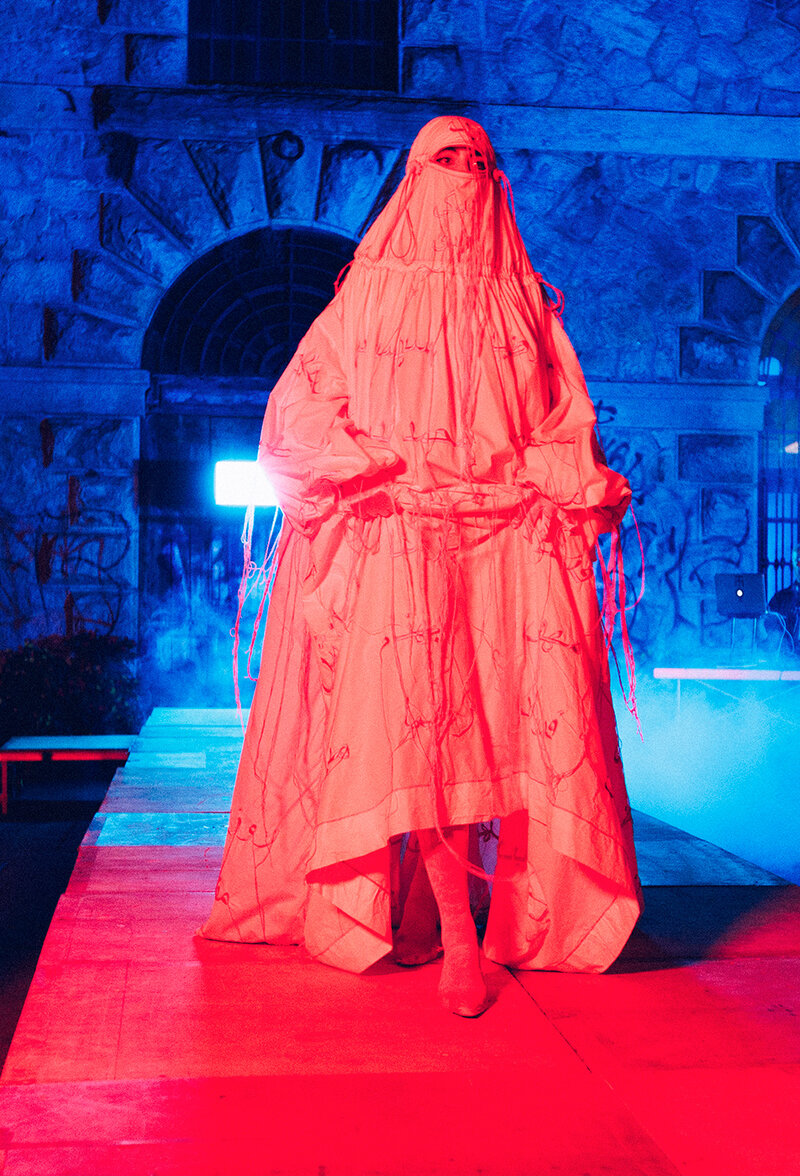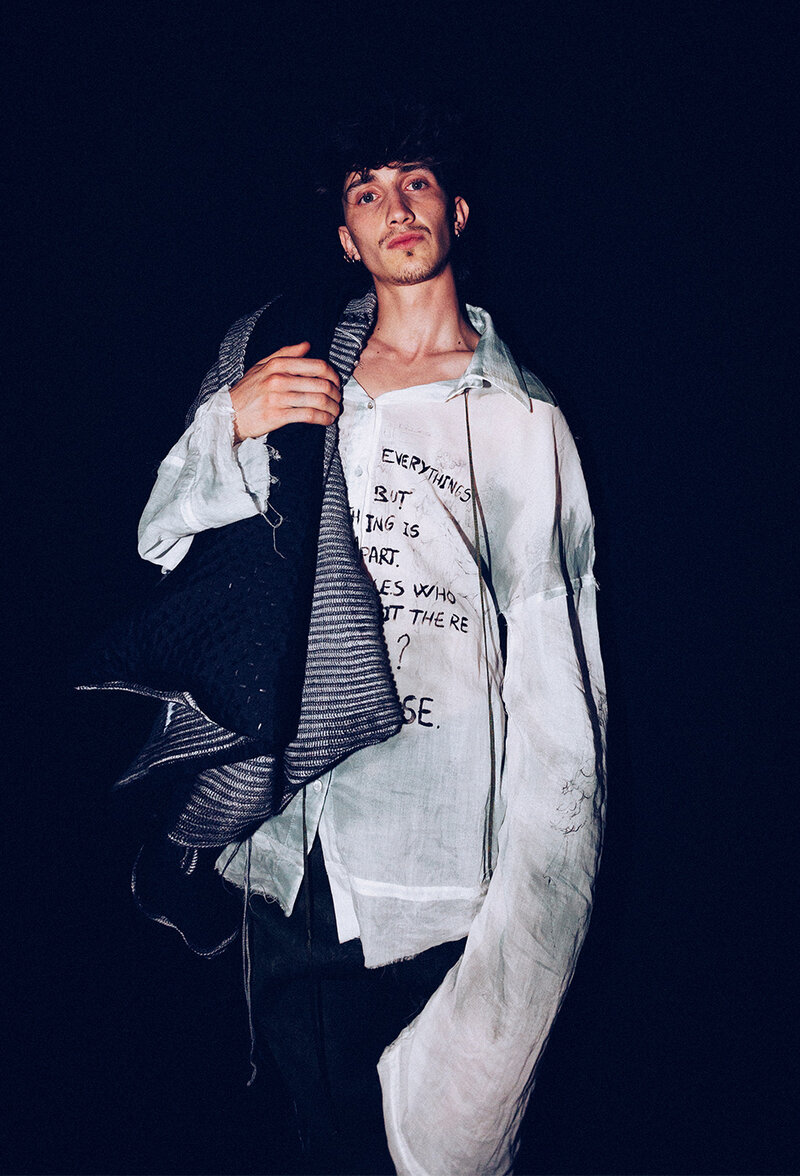 Elisa Carluccio
Envisible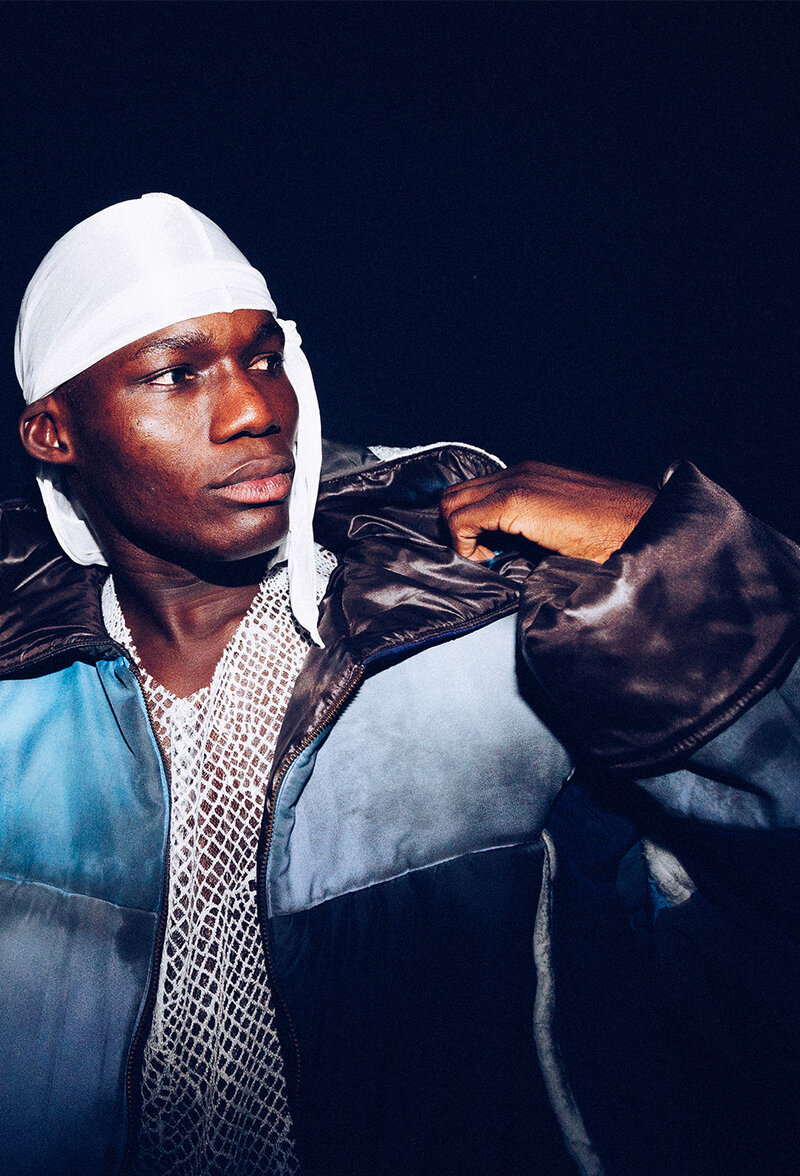 Elisa Carluccio
Invisible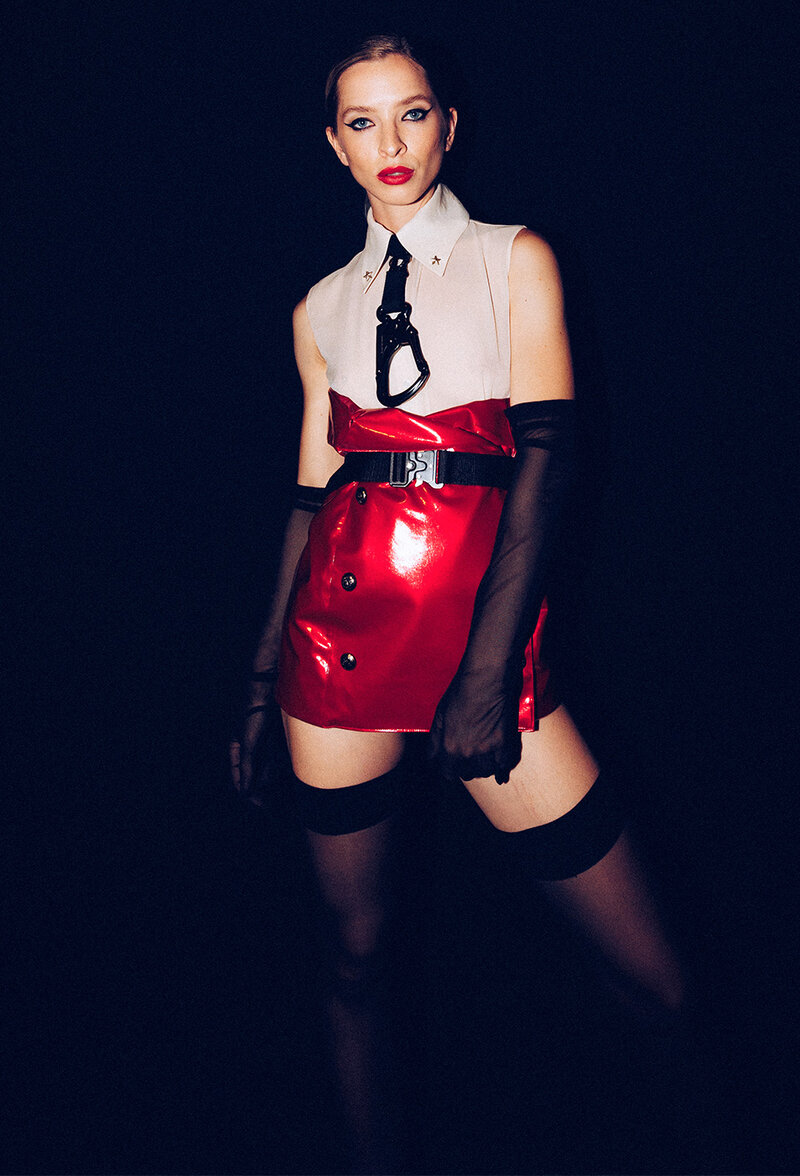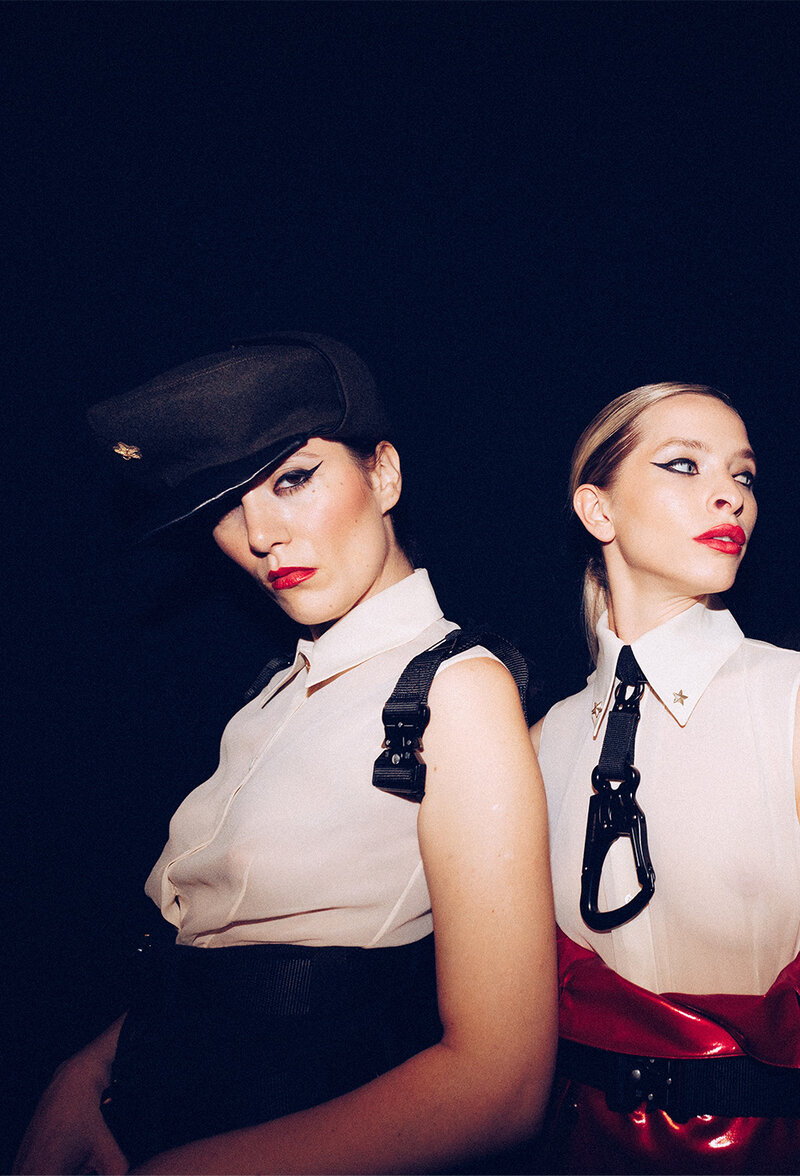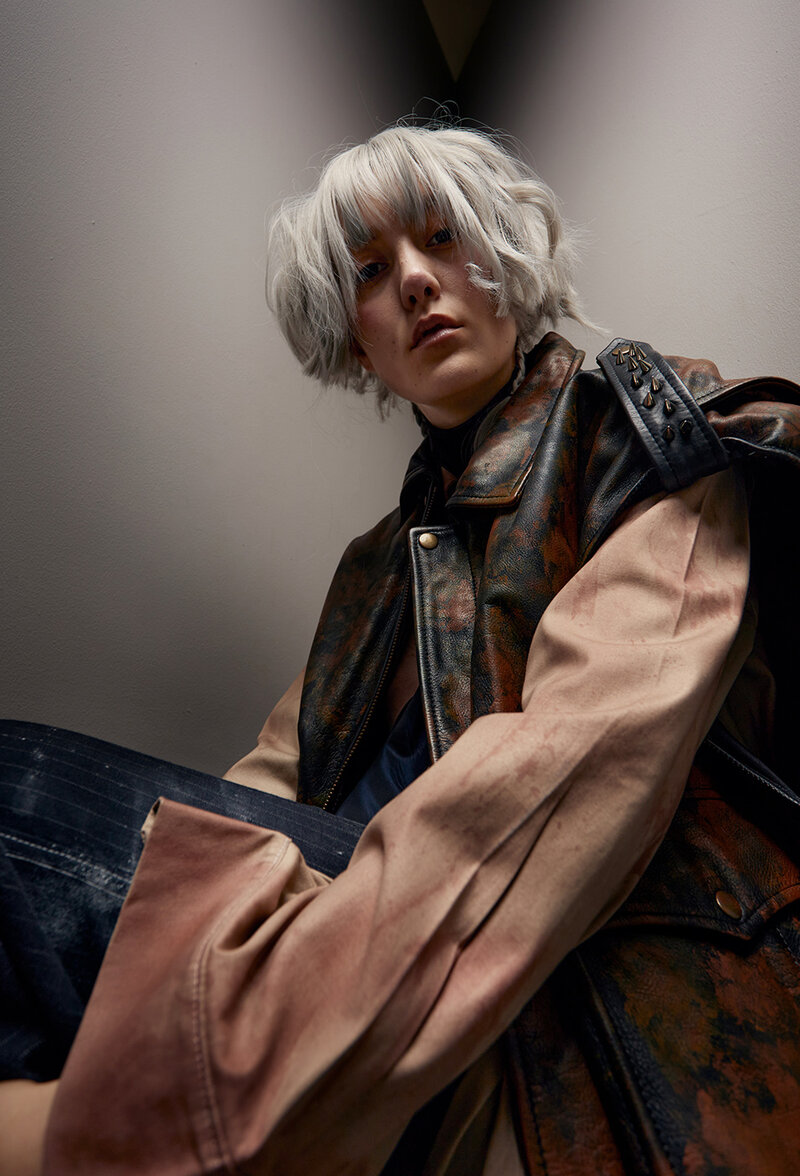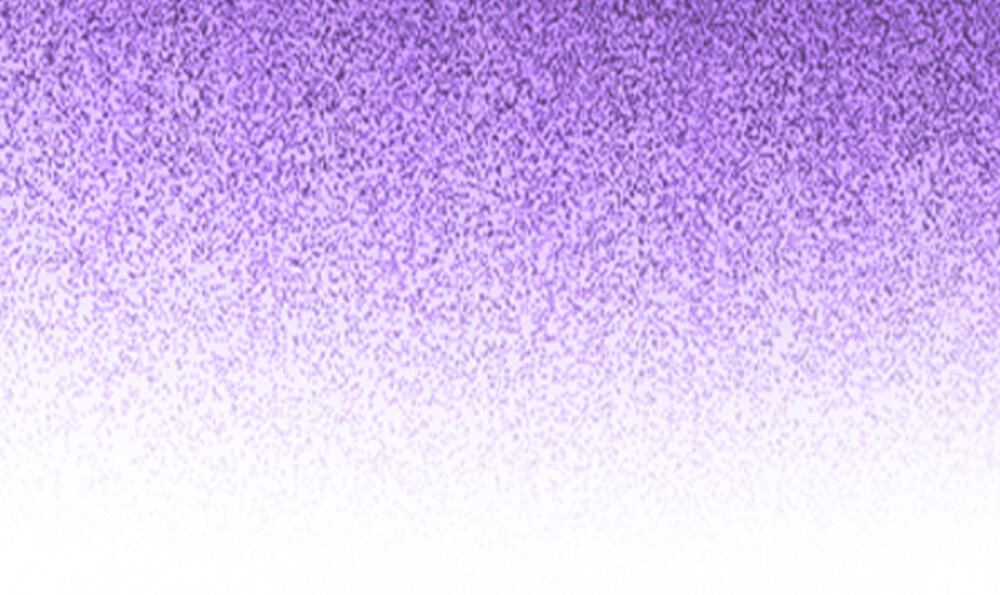 FASHION SHOW
IED Roma
July 12h
IED Rome celebrated individuality, independence, and self-expression in its graduate fashion show. Twelve projects walked the catwalk set on the gardens of IED Rome limited by the Roman aqueduct.
   
→ @ied_roma @ied_official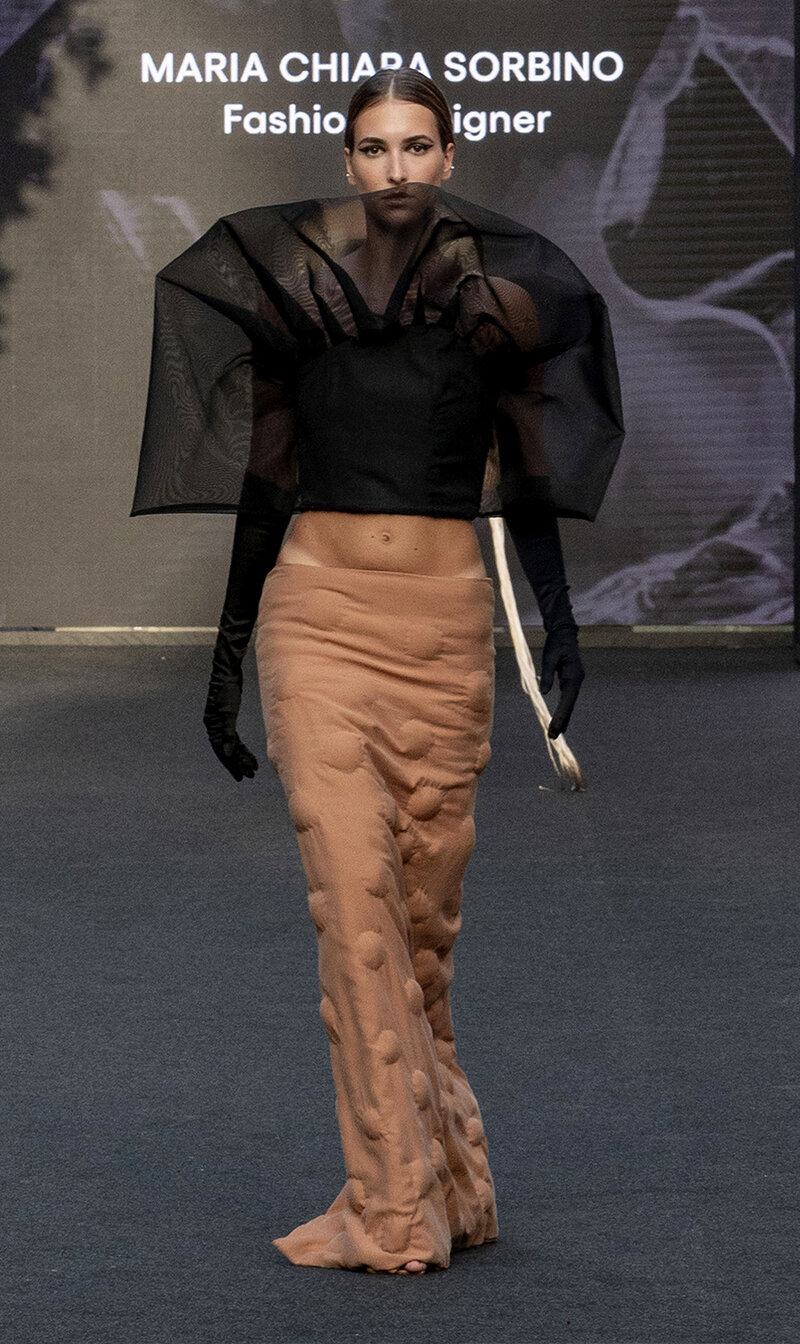 Maria Chiara Sorbino
Vitruviana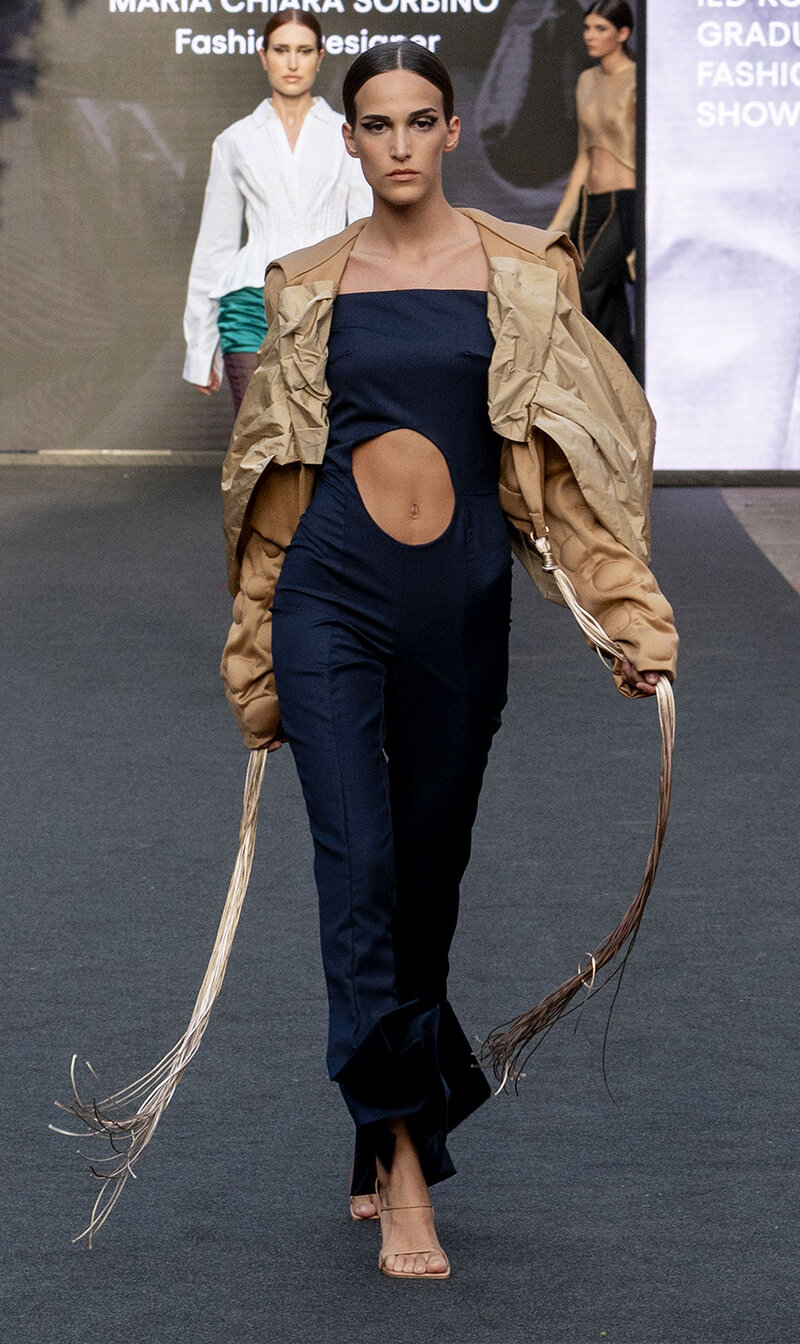 Maria Chiara Sorbino
Vitruviana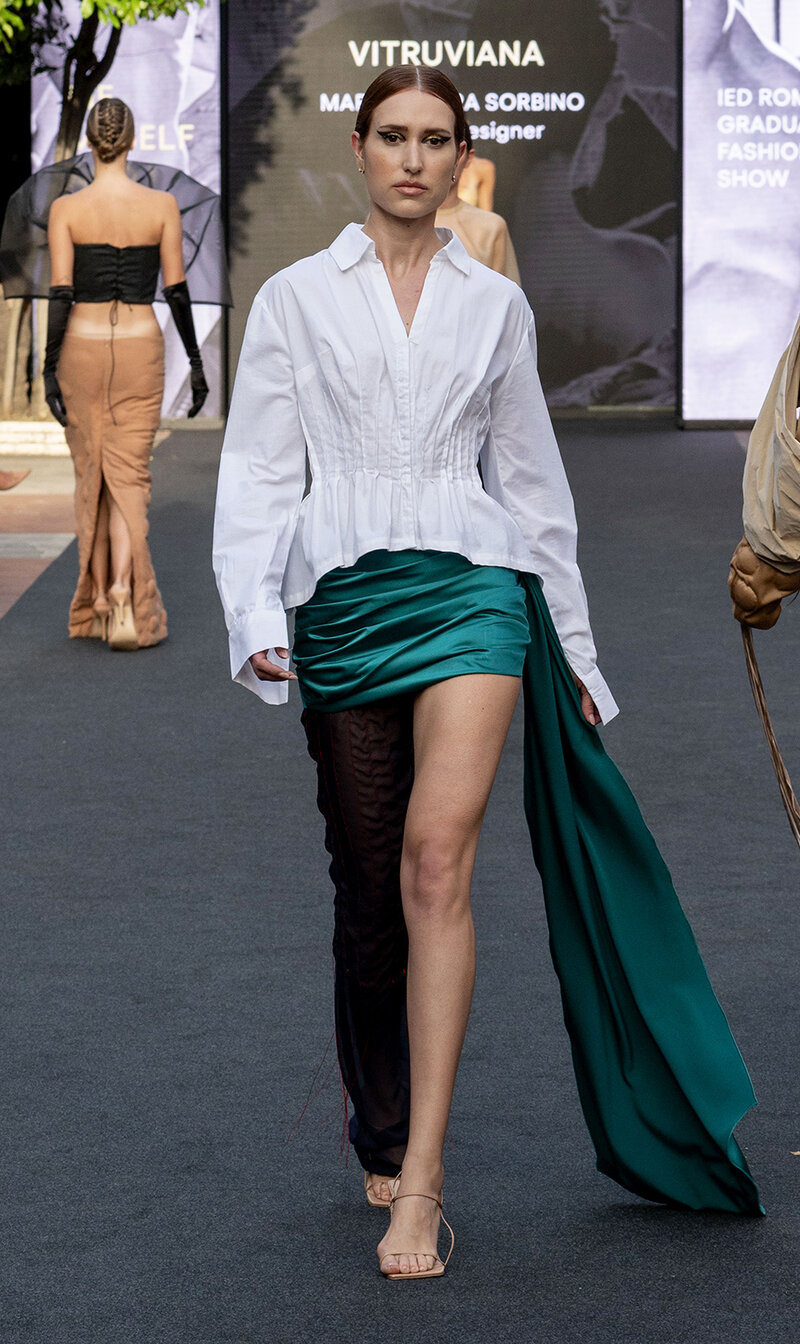 Maria Chiara Sorbino
Vitruviana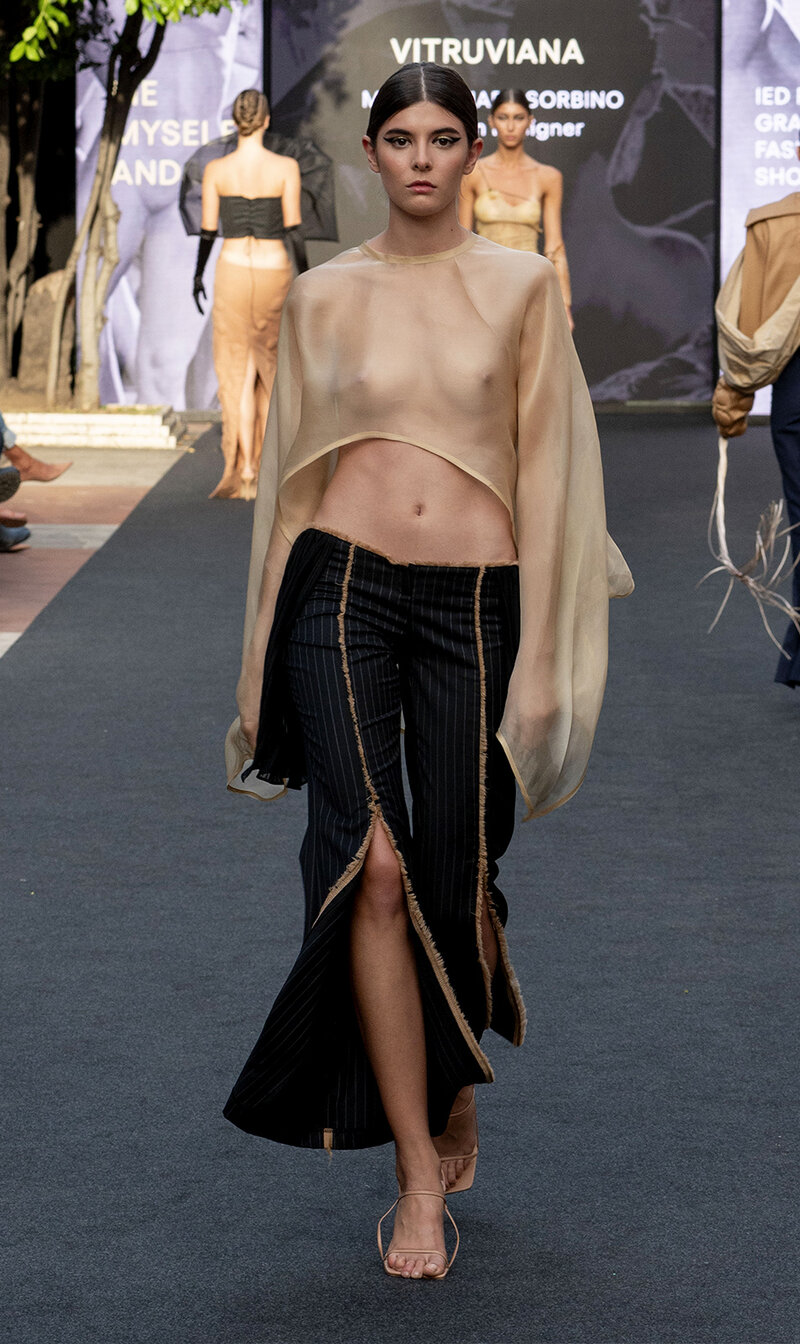 Maria Chiara Sorbino
Vitruviana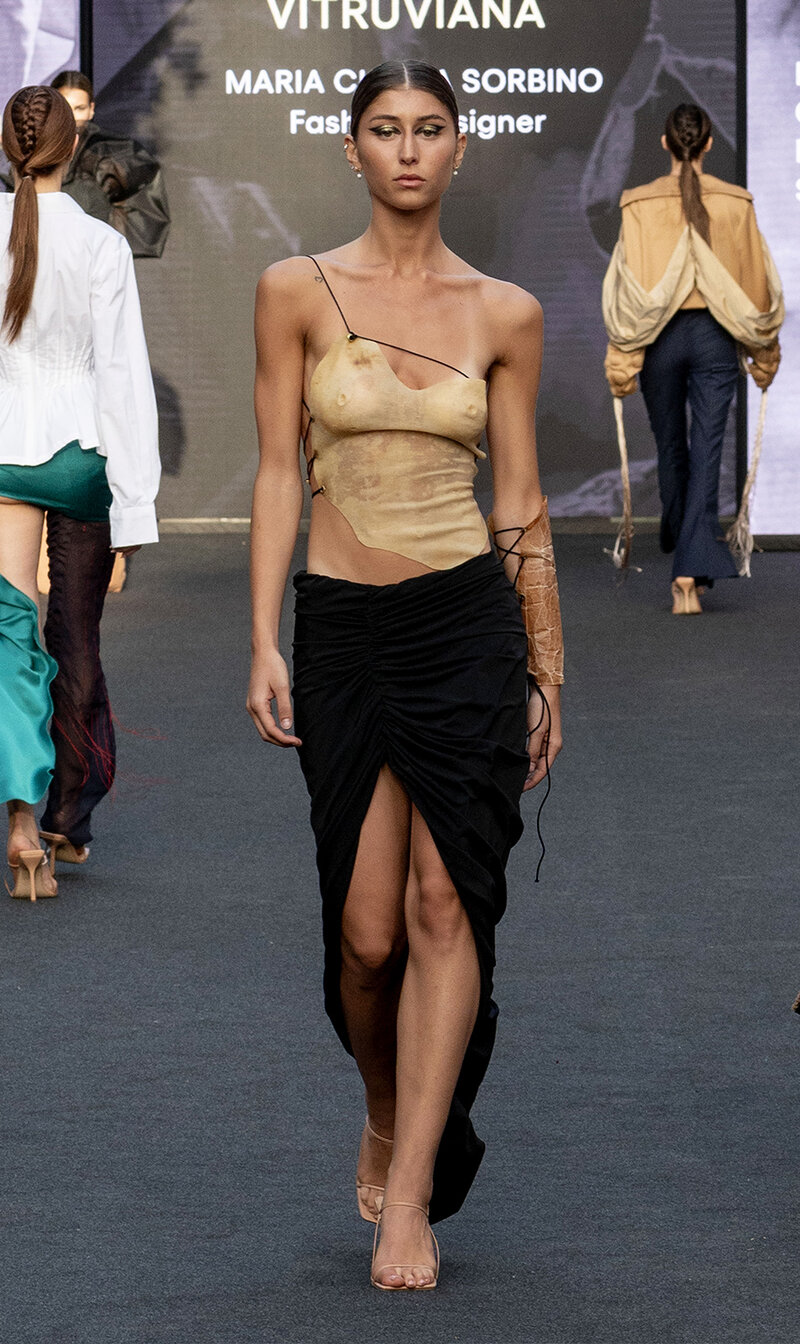 Maria Chiara Sorbino
Vitruviana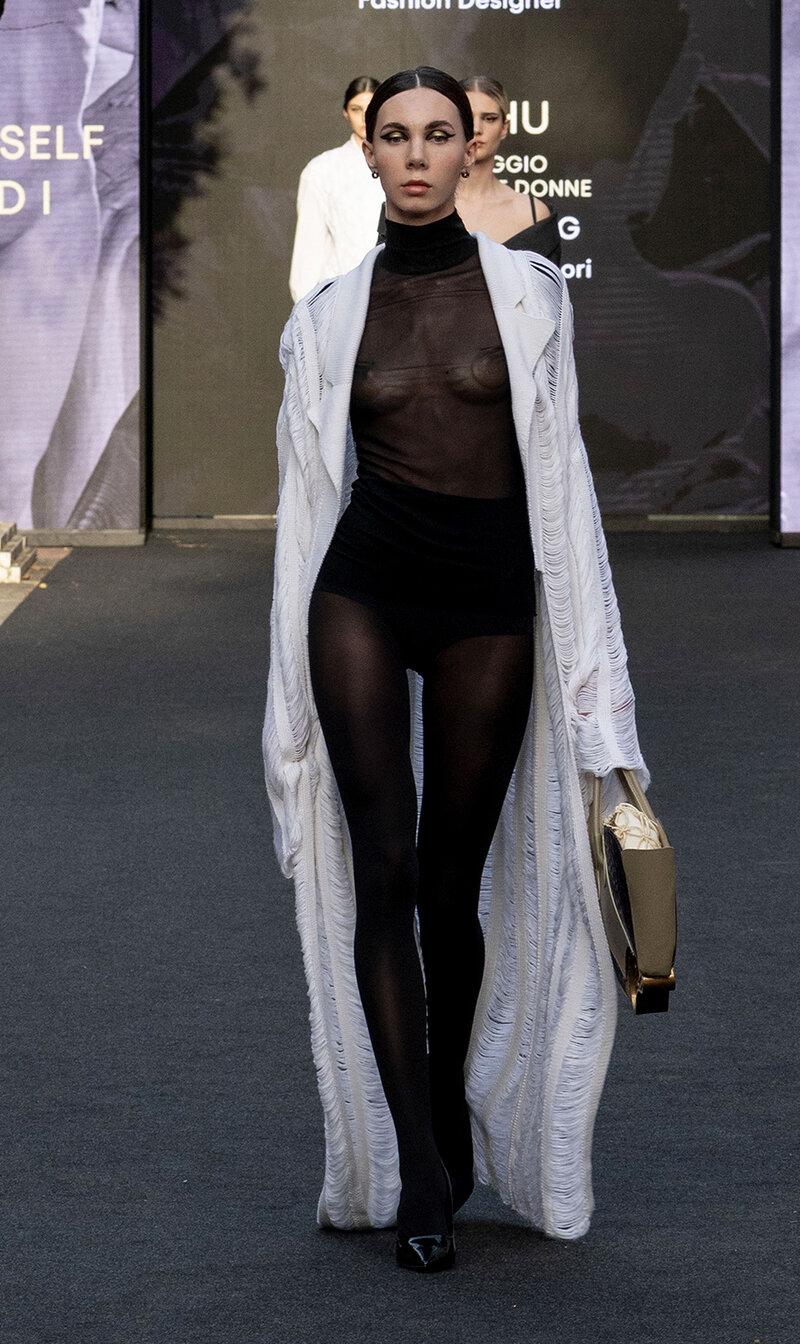 Azzurra Matterazzo & Jessica Huang
Dreamstate by Azzurra Matterazzo (Fashion Design) + NÜ SHU (Il Linguaggio Segreto Delle Donne) by Jessica Huang (Accessories Design)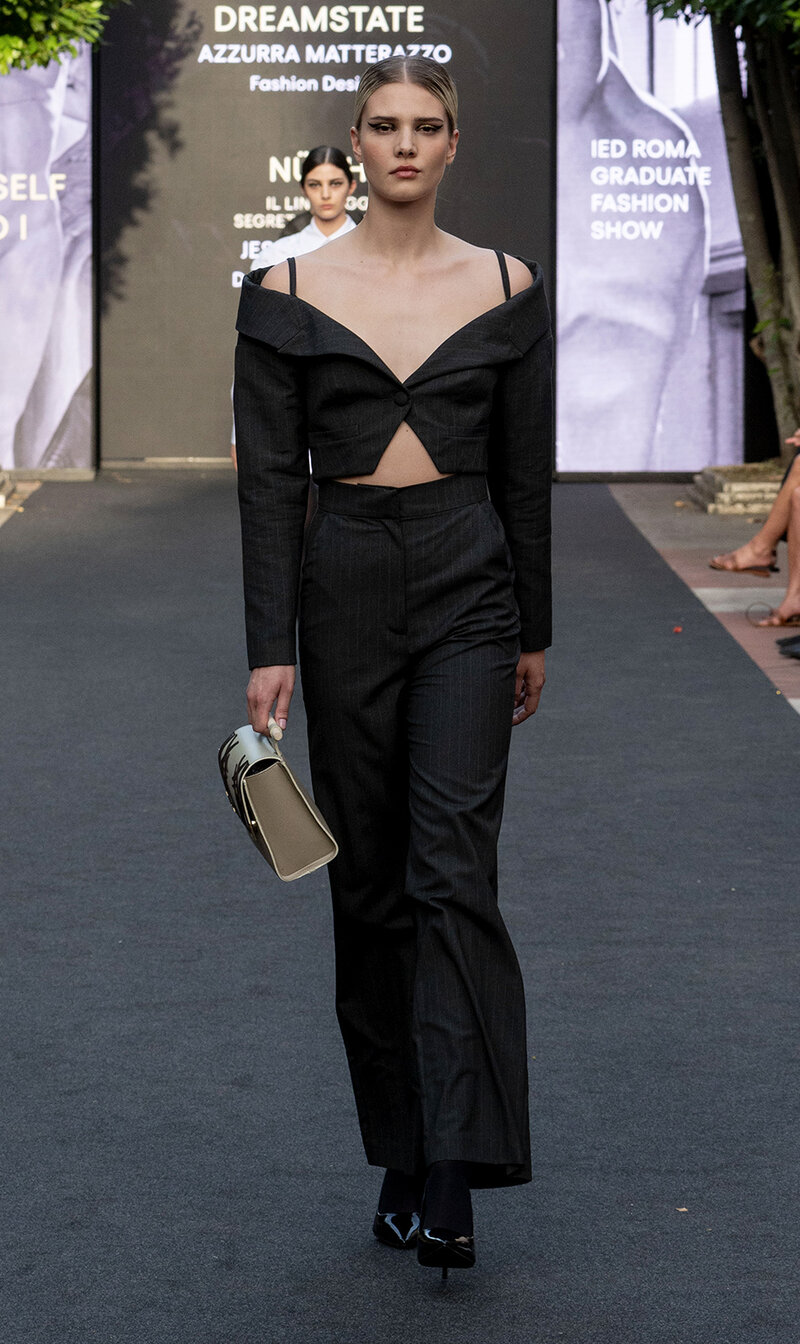 Azzurra Matterazzo & Jessica Huang
Dreamstate by Azzurra Matterazzo (Fashion Design) + NÜ SHU (Il Linguaggio Segreto Delle Donne) by Jessica Huang (Accessories Design)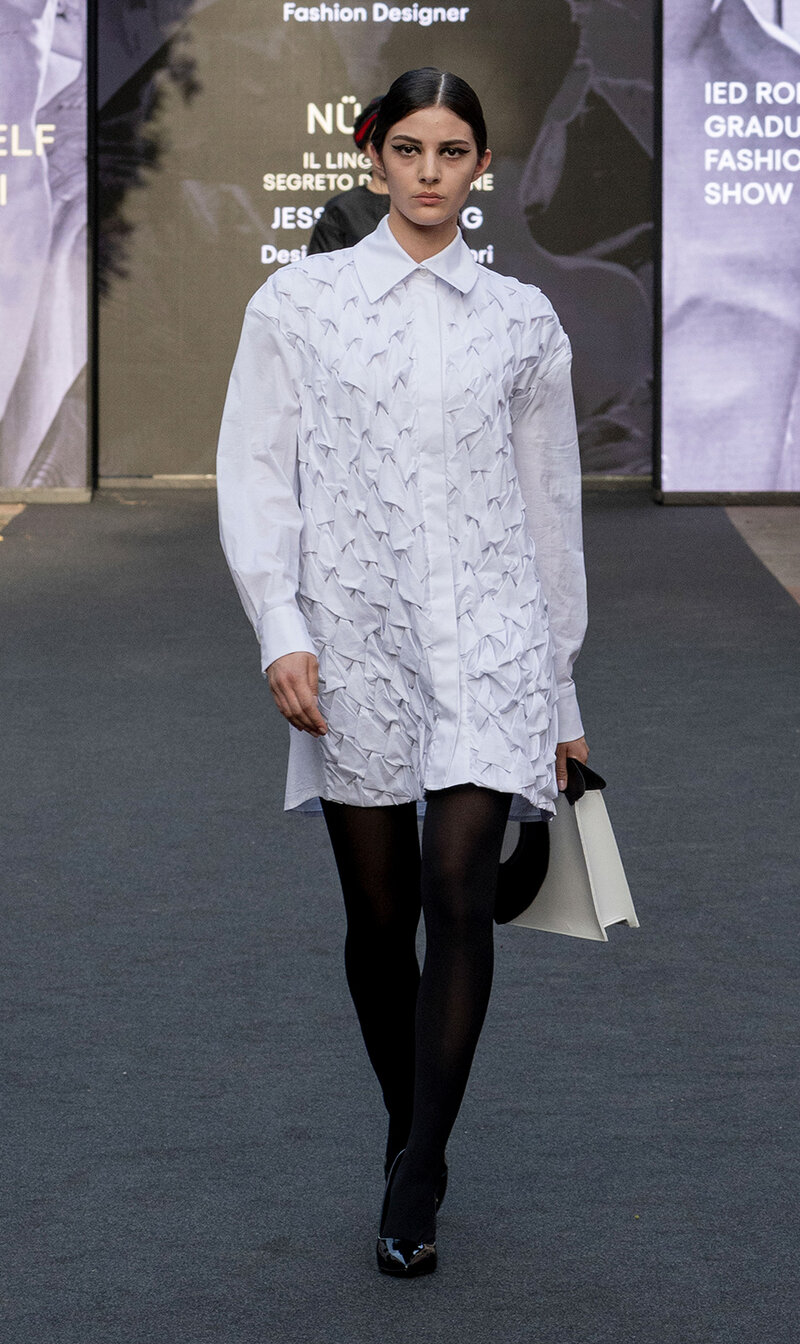 Azzurra Matterazzo & Jessica Huang
Dreamstate by Azzurra Matterazzo (Fashion Design) + NÜ SHU (Il Linguaggio Segreto Delle Donne) by Jessica Huang (Accessories Design)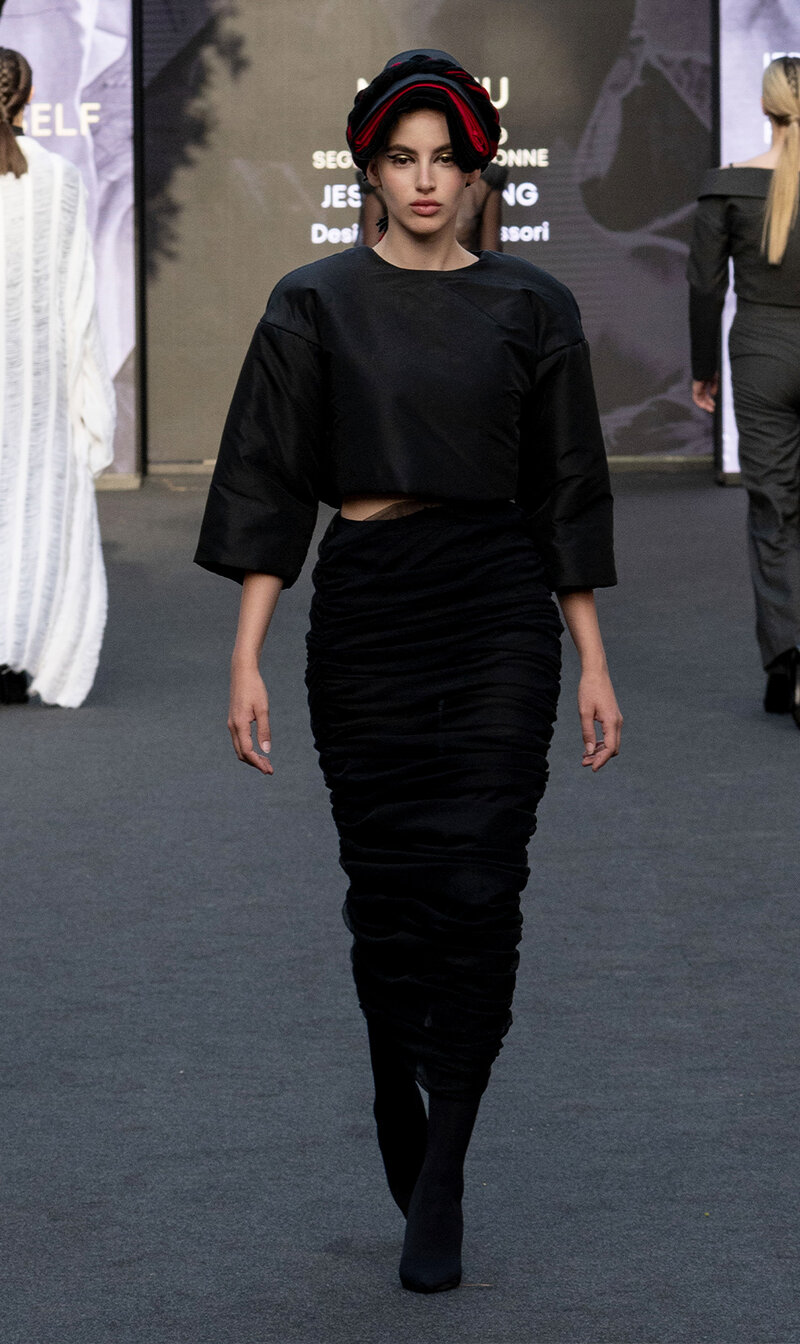 Azzurra Matterazzo & Jessica Huang
Dreamstate by Azzurra Matterazzo (Fashion Design) + NÜ SHU (Il Linguaggio Segreto Delle Donne) by Jessica Huang (Accessories Design)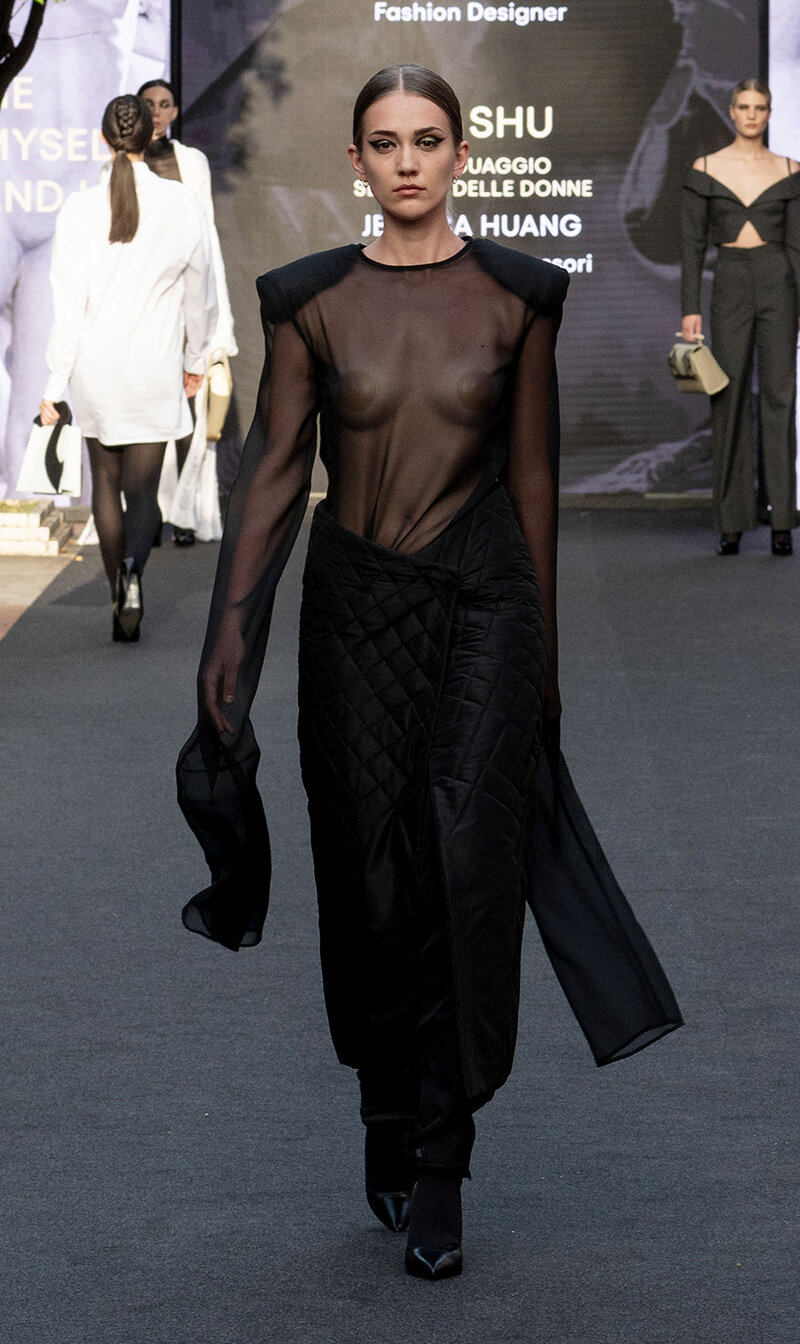 Azzurra Matterazzo & Jessica Huang
Dreamstate by Azzurra Matterazzo (Fashion Design) + NÜ SHU (Il Linguaggio Segreto Delle Donne) by Jessica Huang (Accessories Design)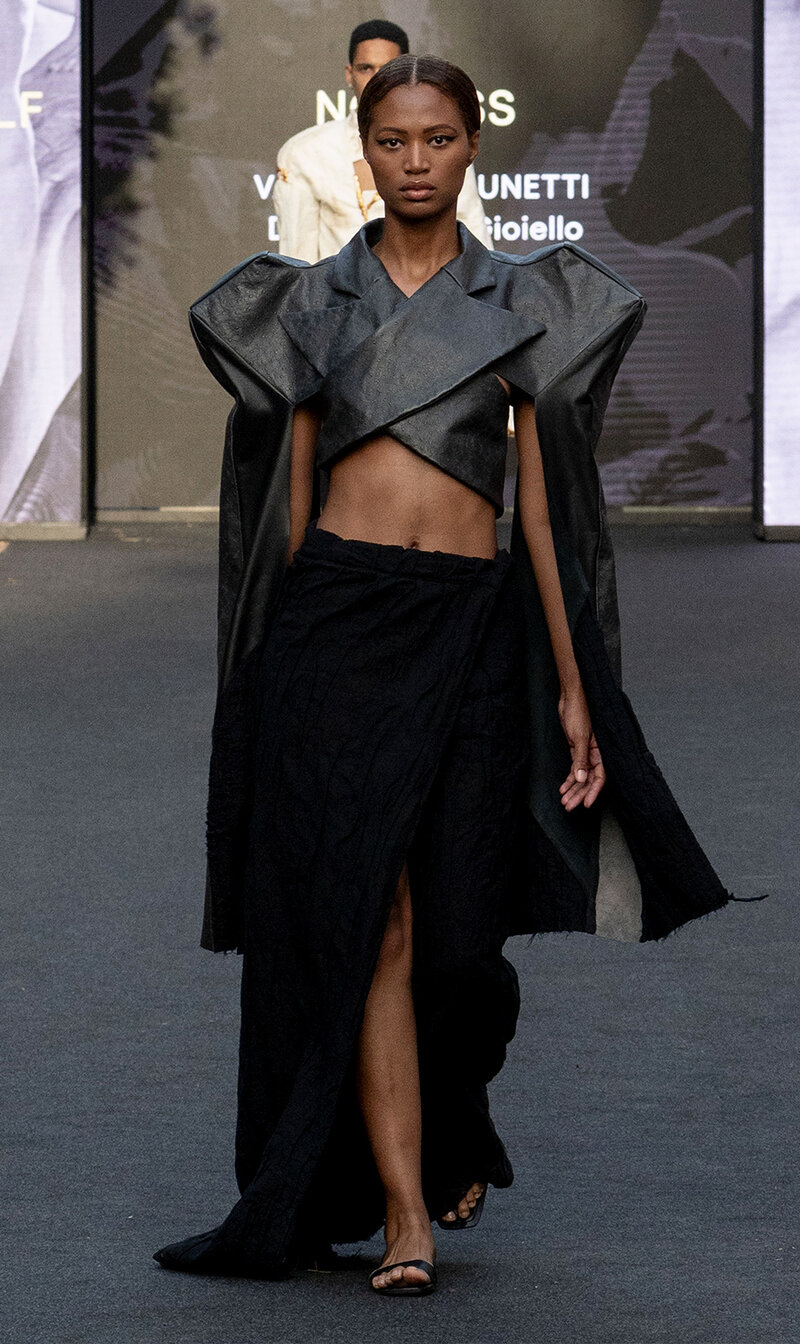 Giordana Manzi & Valentina Brunetti
Eroticborder by Giordana Manzi (Fashion Design) + Noisess by Valentina Bruentti (Jewelry Design)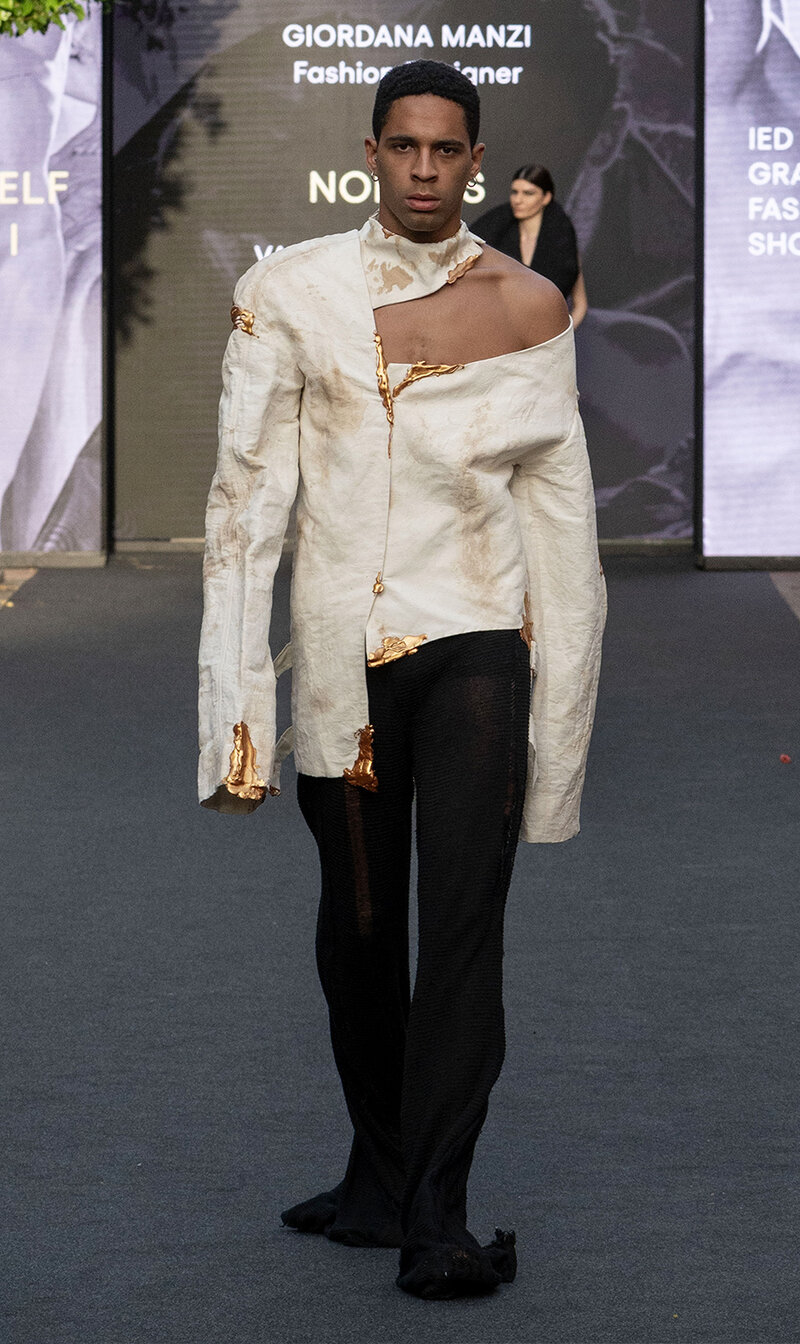 Giordana Manzi & Valentina Brunetti
Eroticborder by Giordana Manzi (Fashion Design) + Noisess by Valentina Bruentti (Jewelry Design)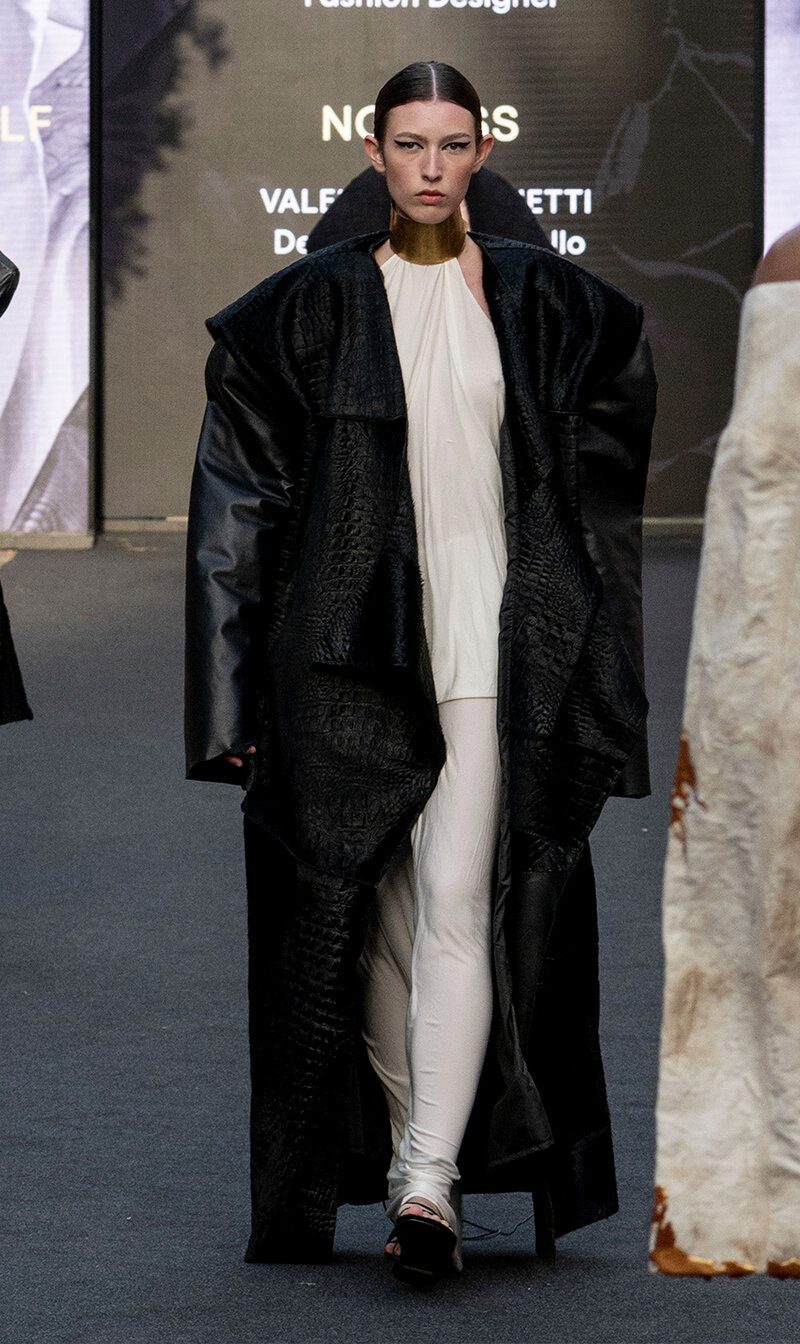 Giordana Manzi & Valentina Brunetti
Eroticborder by Giordana Manzi (Fashion Design) + Noisess by Valentina Bruentti (Jewelry Design)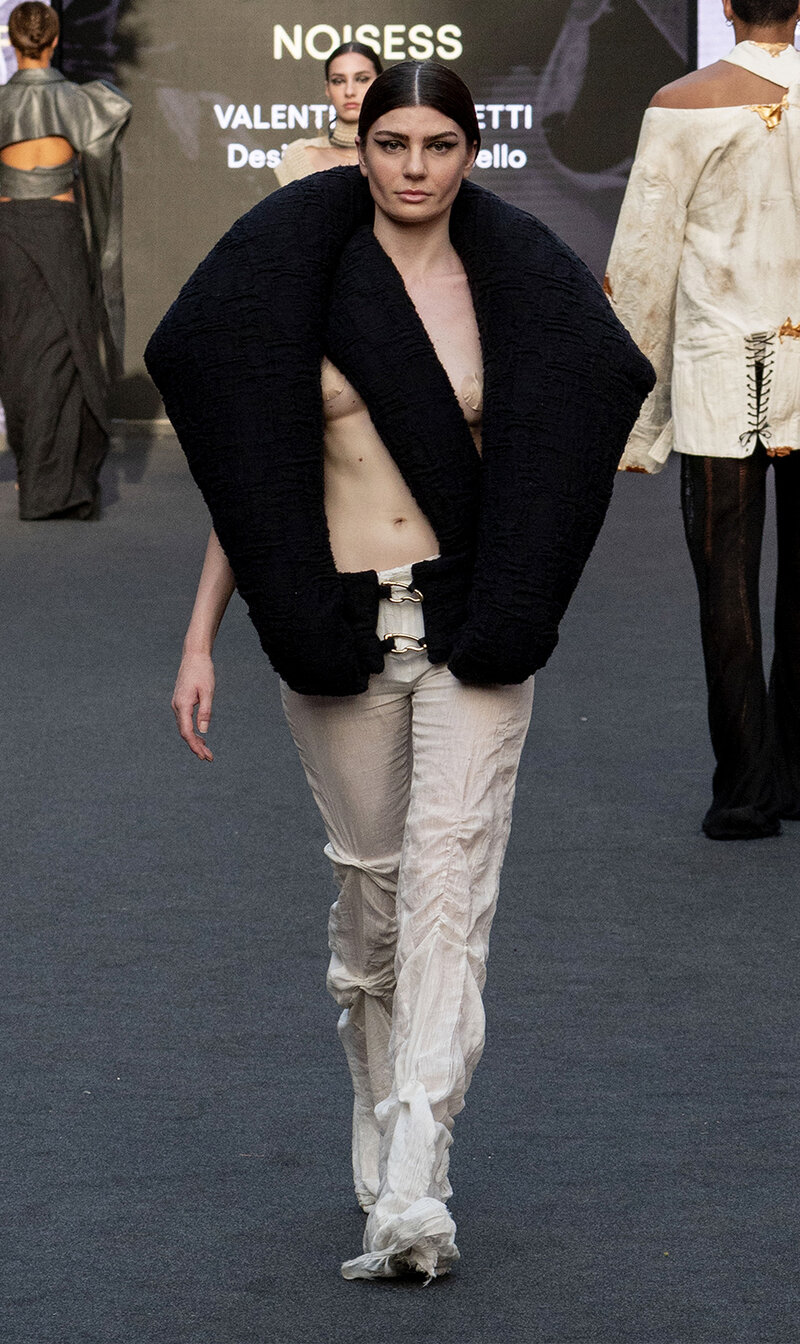 Giordana Manzi & Valentina Brunetti
Eroticborder by Giordana Manzi (Fashion Design) + Noisess by Valentina Bruentti (Jewelry Design)
Giordana Manzi & Valentina Brunetti
Eroticborder by Giordana Manzi (Fashion Design) + Noisess by Valentina Bruentti (Jewelry Design)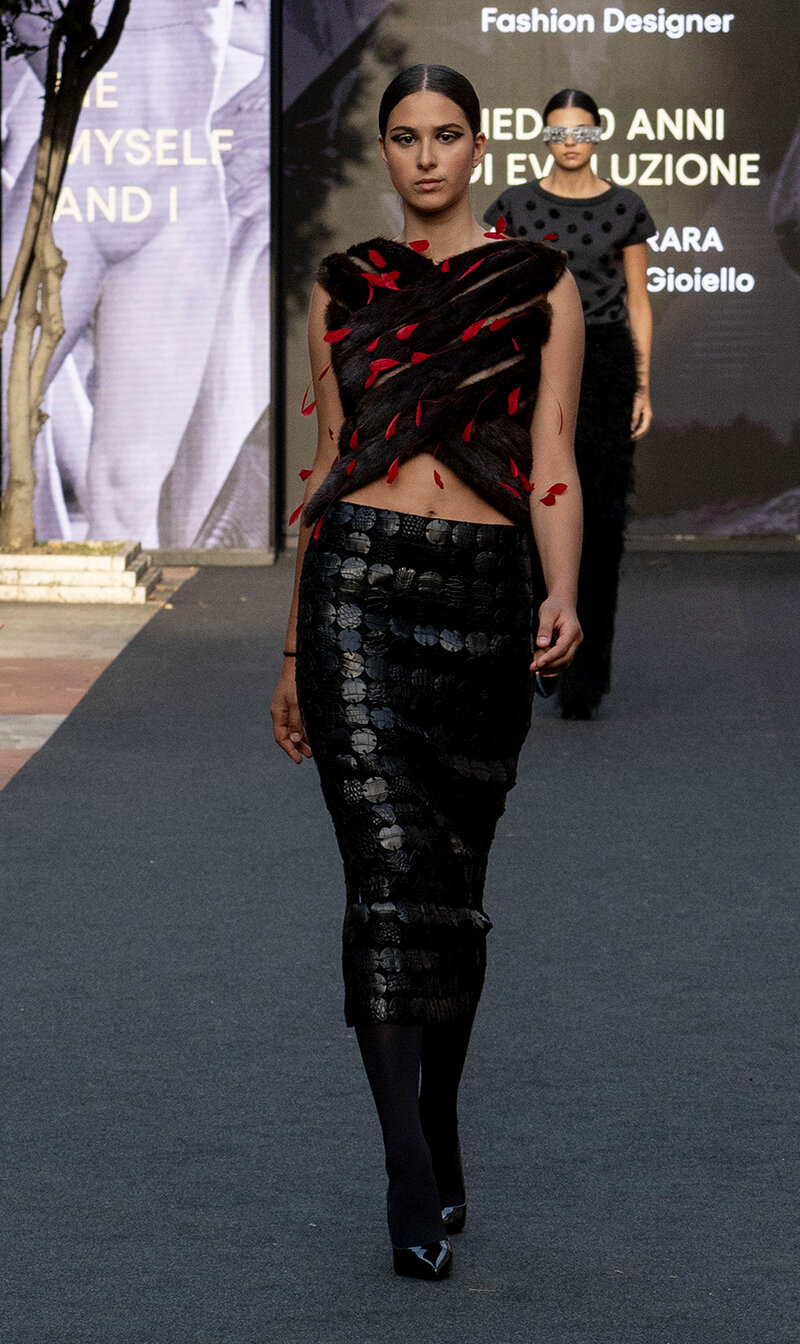 Andrea Alessandro & Marta Ferrara
Paper Diva by Andrea Alessandro (Fashion Design) & IED: 50 Anni Di Evoluzione by Marta Ferrara (Jewelry Design)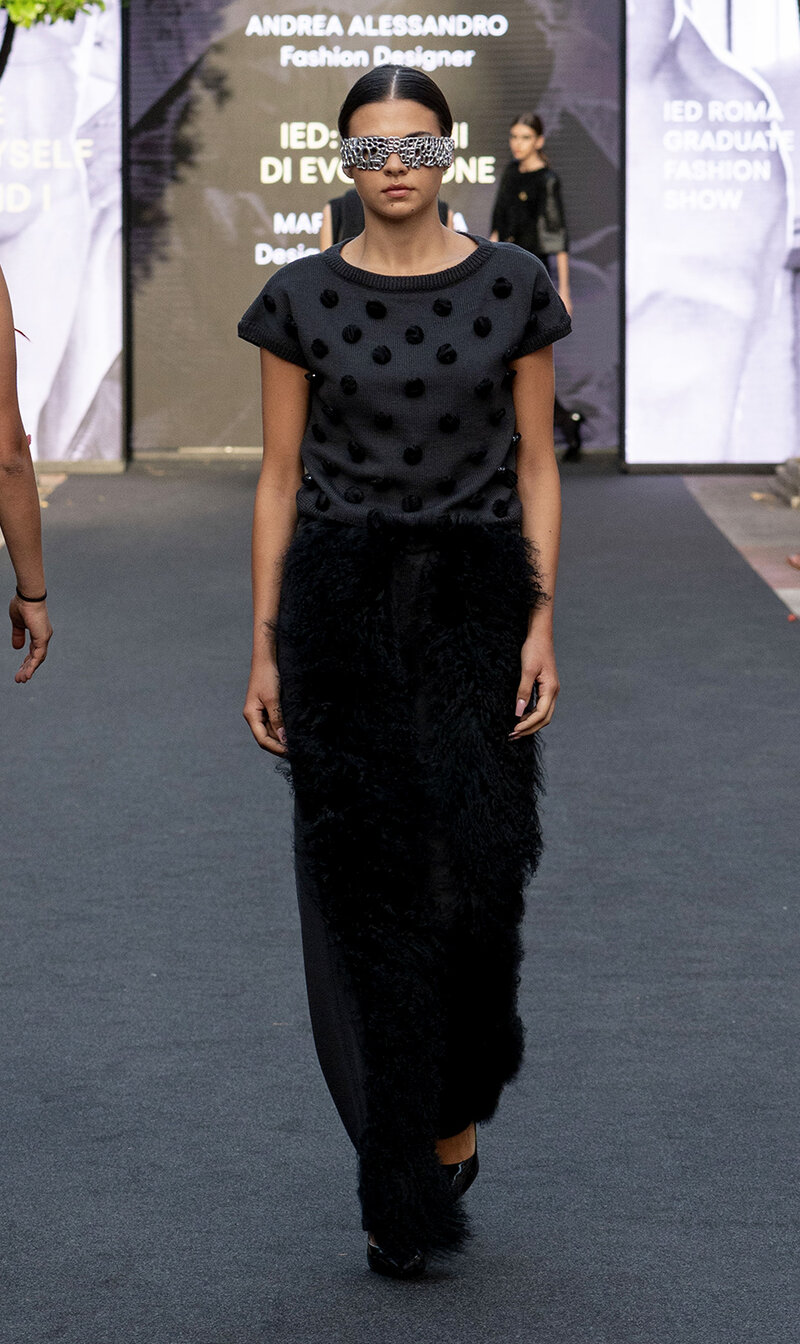 Andrea Alessandro & Marta Ferrara
Paper Diva by Andrea Alessandro (Fashion Design) & IED: 50 Anni Di Evoluzione by Marta Ferrara (Jewelry Design)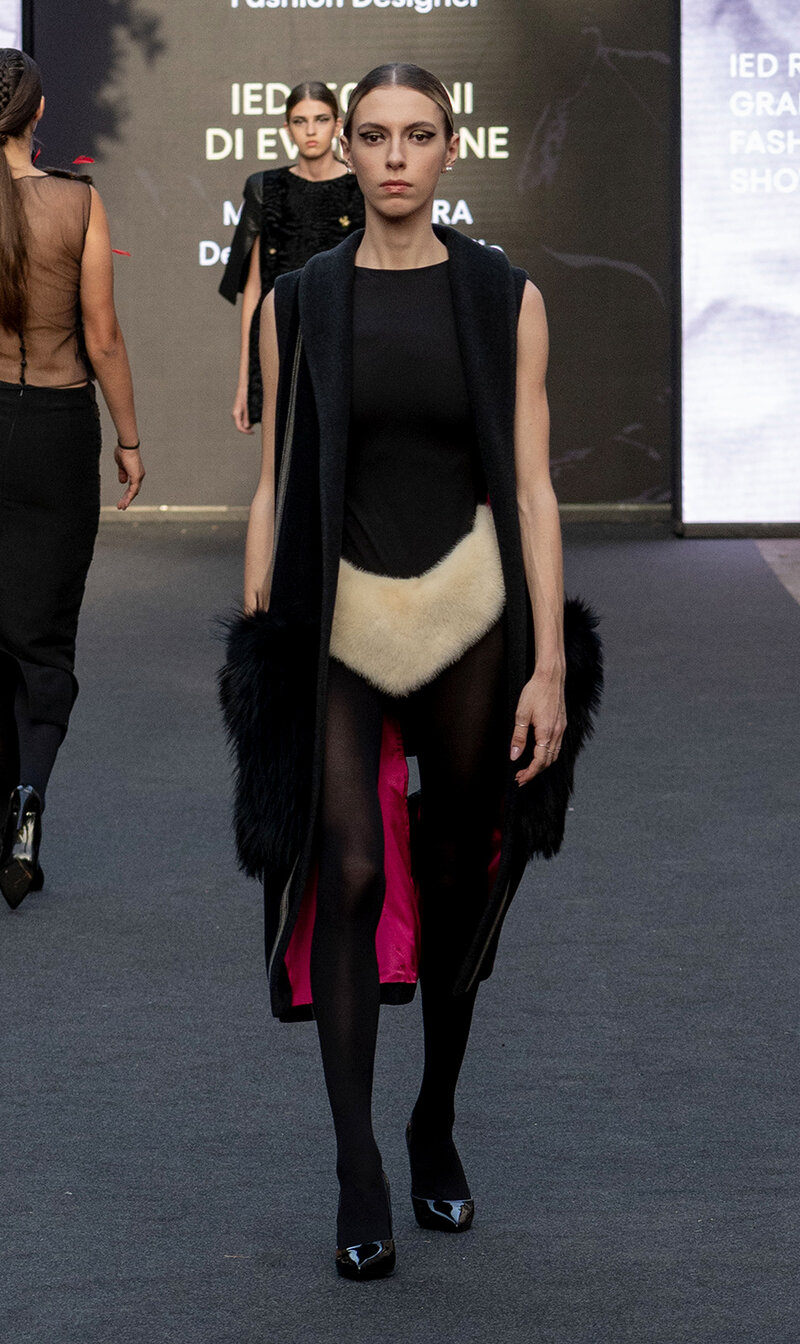 Andrea Alessandro & Marta Ferrara
Paper Diva by Andrea Alessandro (Fashion Design) & IED: 50 Anni Di Evoluzione by Marta Ferrara (Jewelry Design)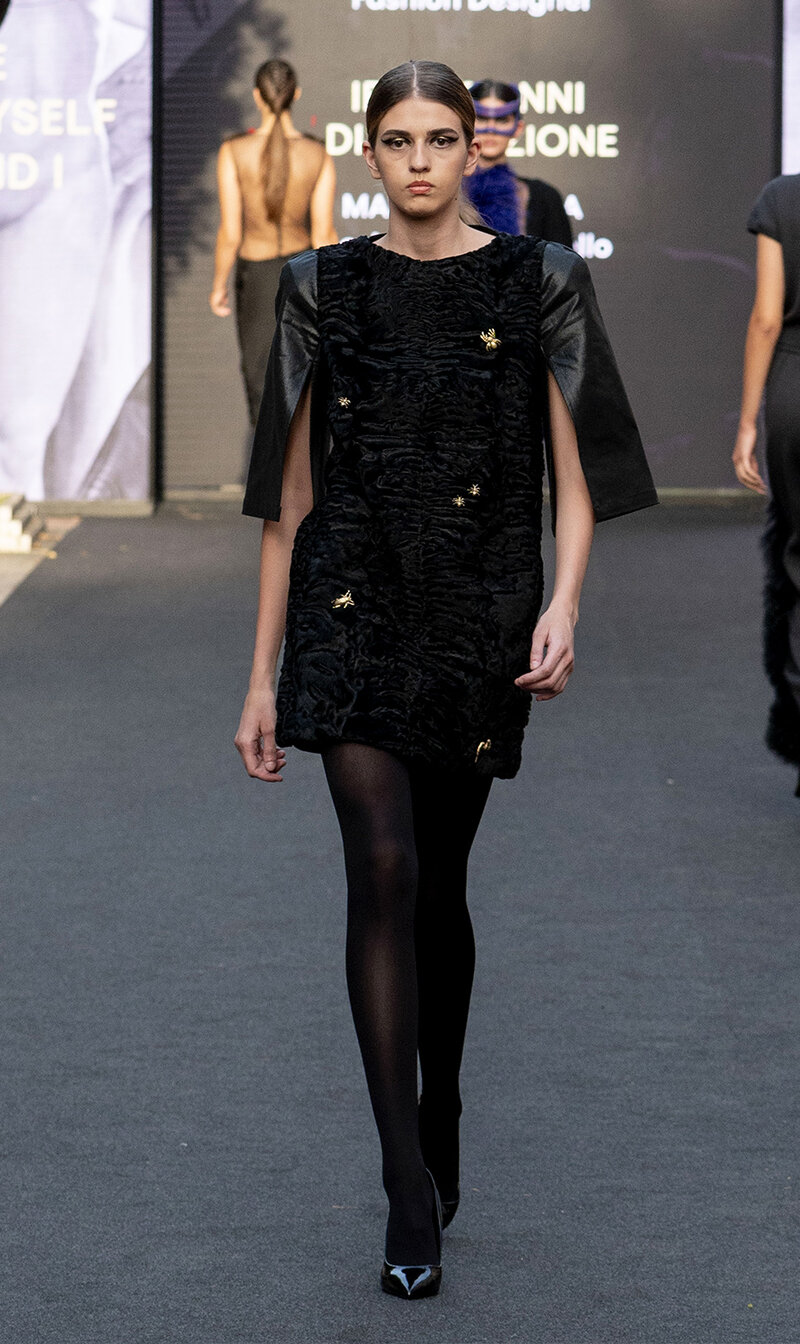 Andrea Alessandro & Marta Ferrara
Paper Diva by Andrea Alessandro (Fashion Design) & IED: 50 Anni Di Evoluzione by Marta Ferrara (Jewelry Design)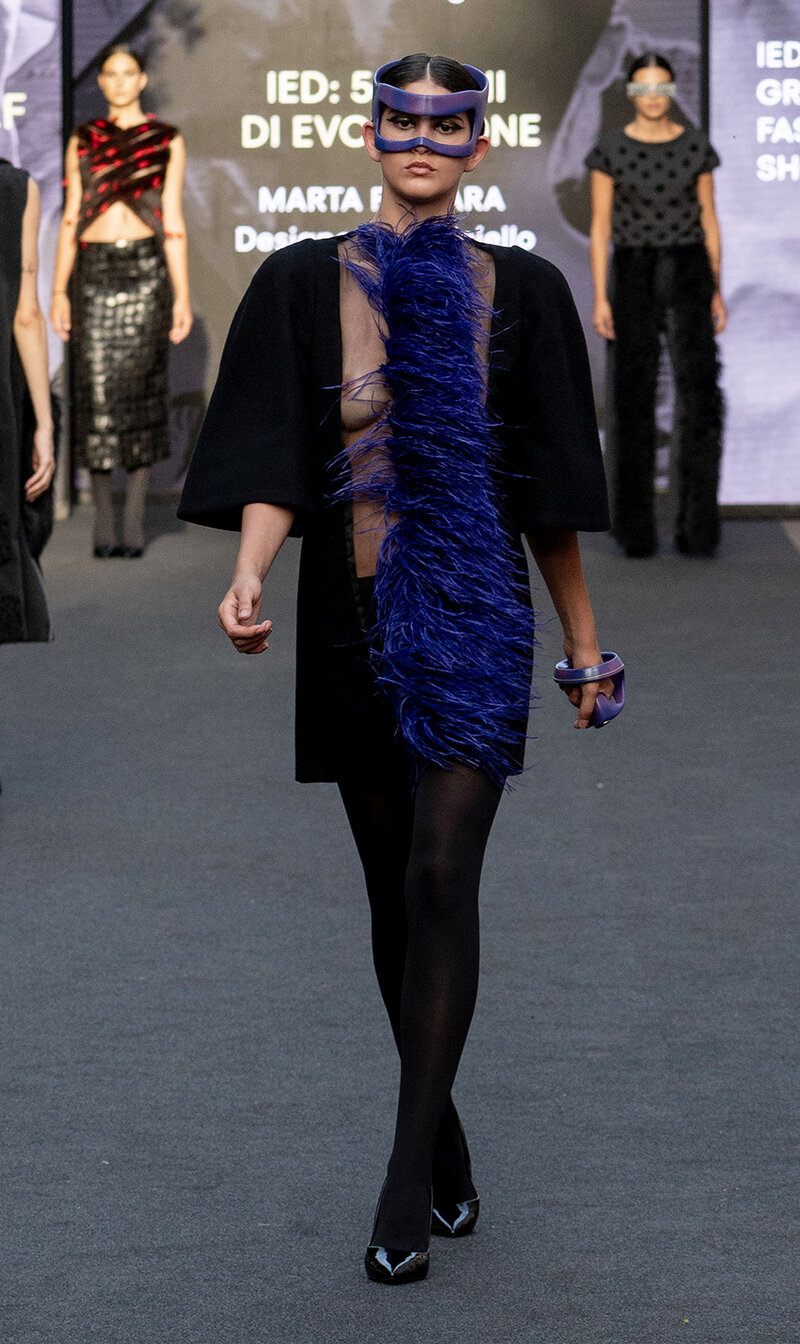 Andrea Alessandro & Marta Ferrara
Paper Diva by Andrea Alessandro (Fashion Design) & IED: 50 Anni Di Evoluzione by Marta Ferrara (Jewelry Design)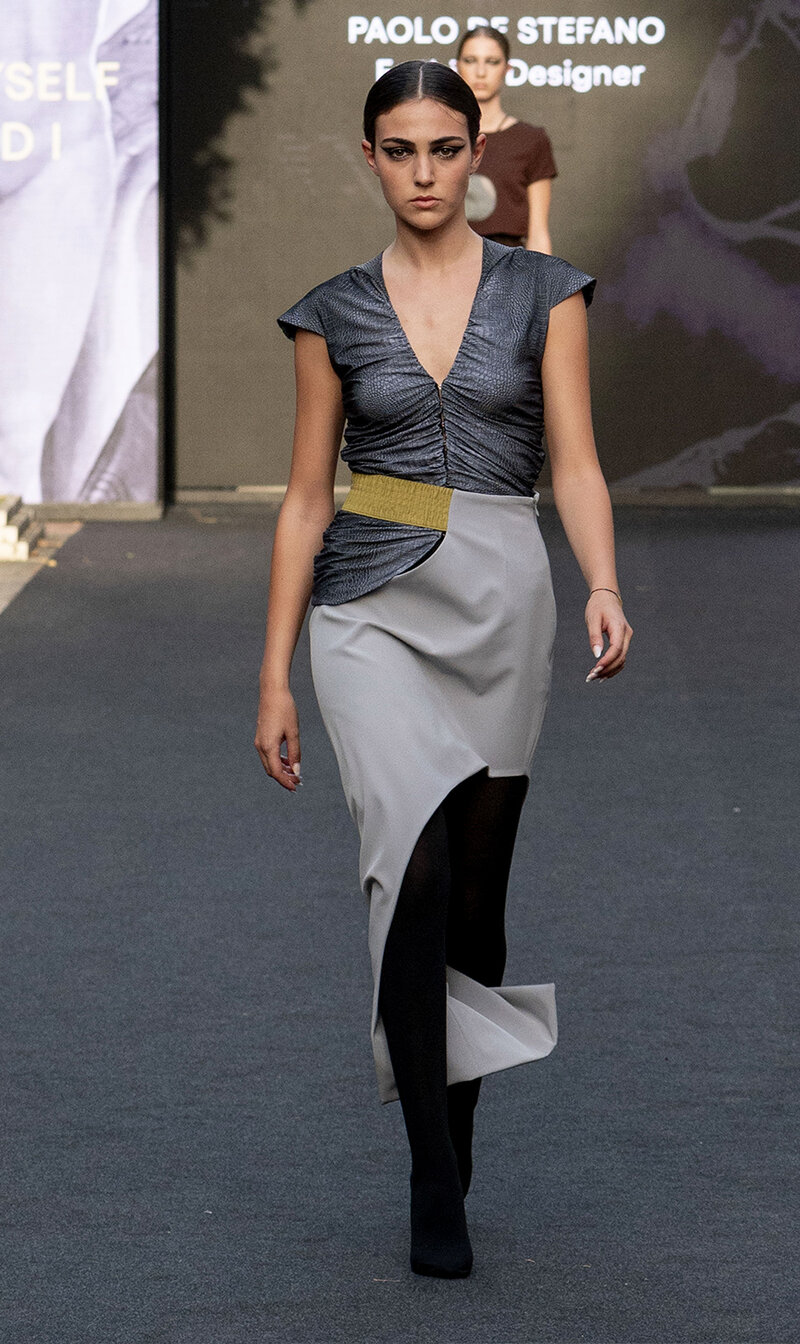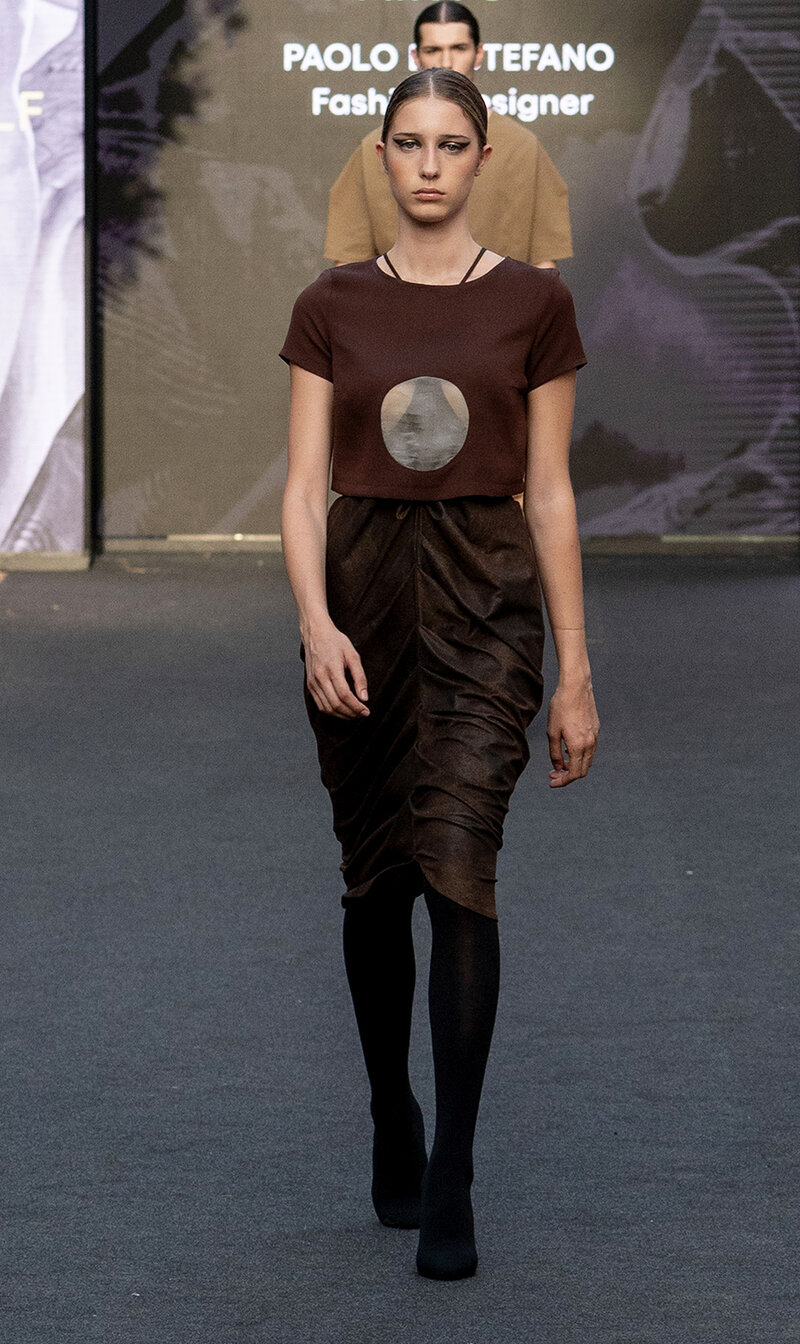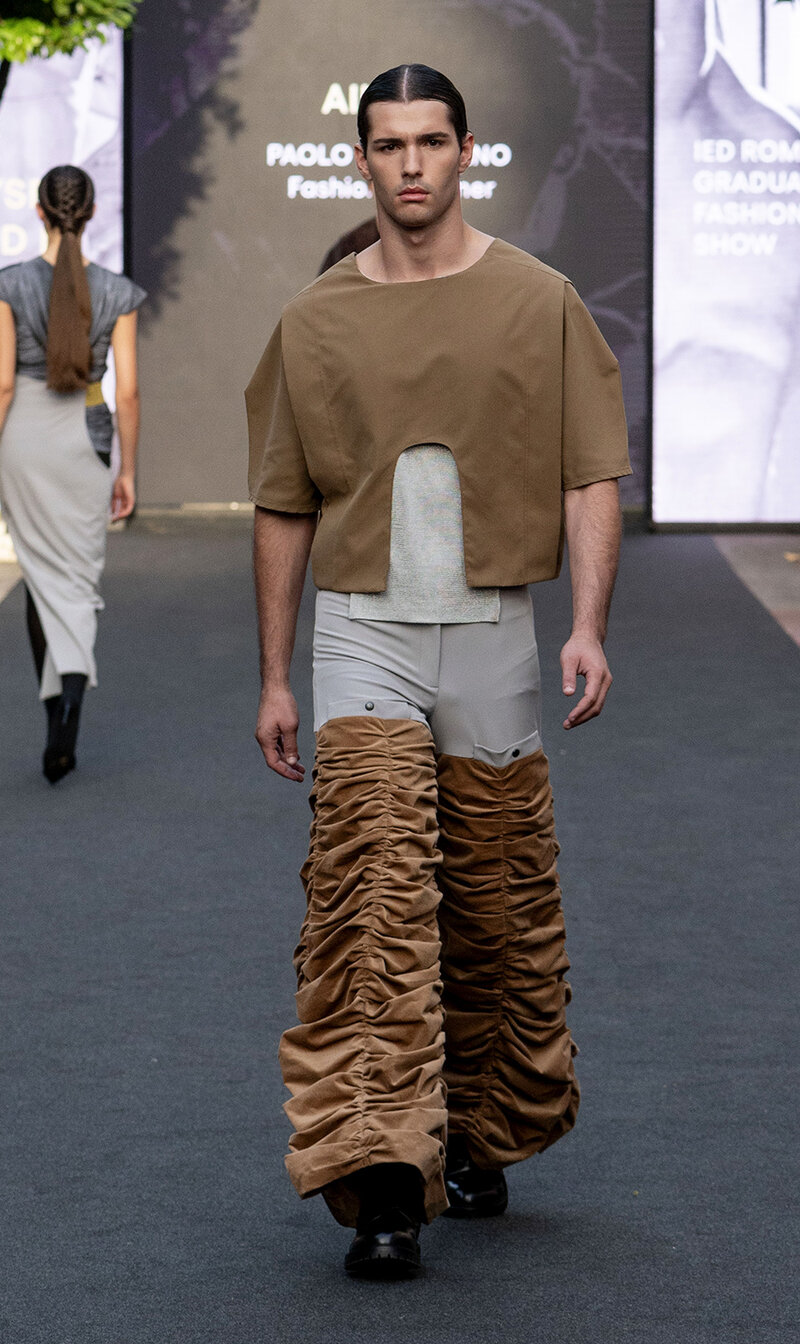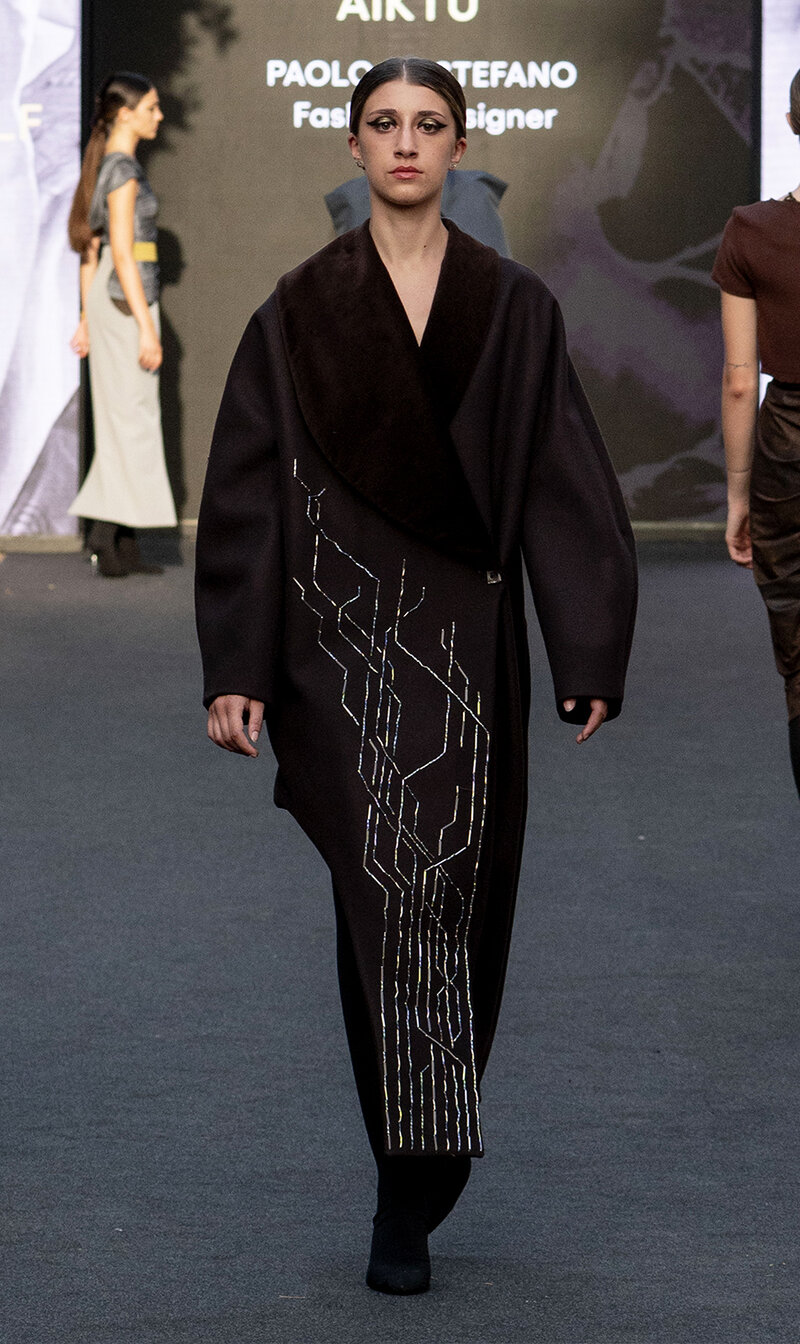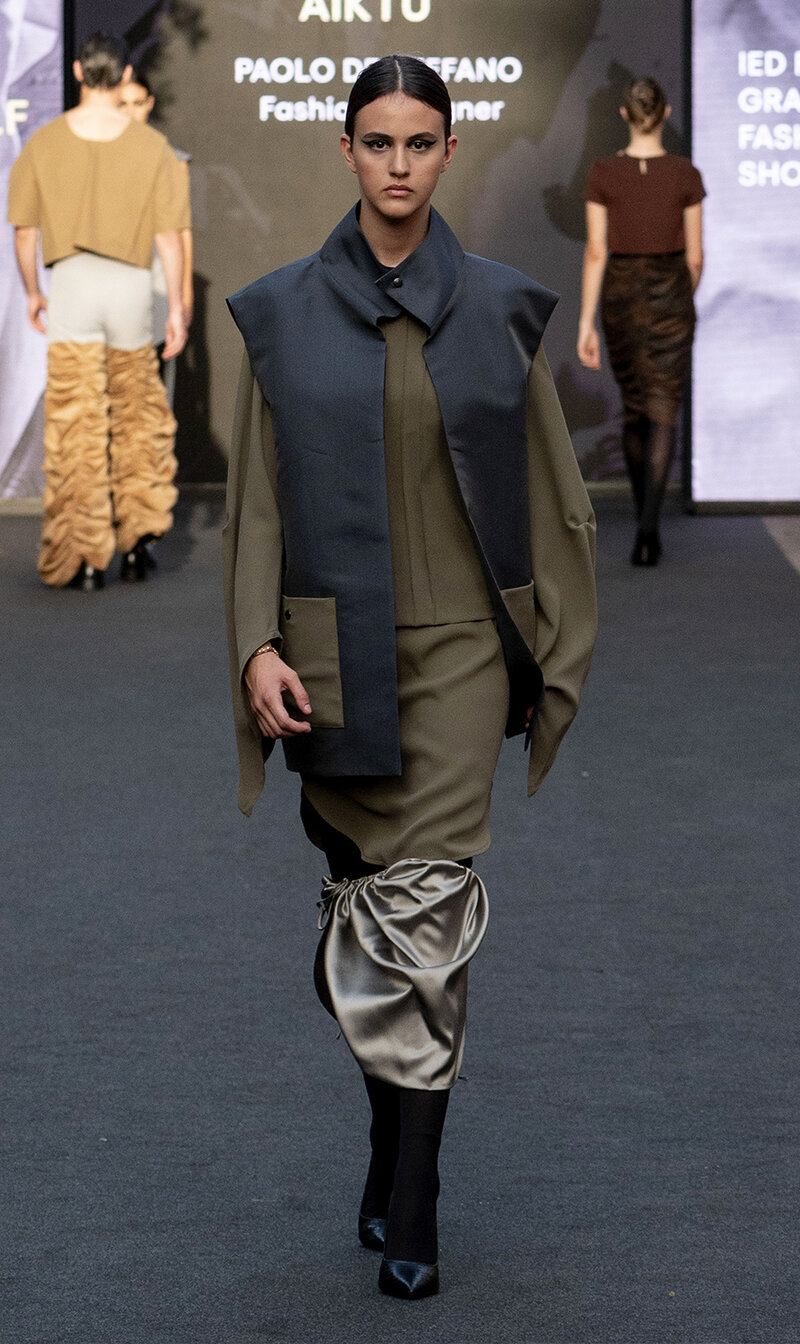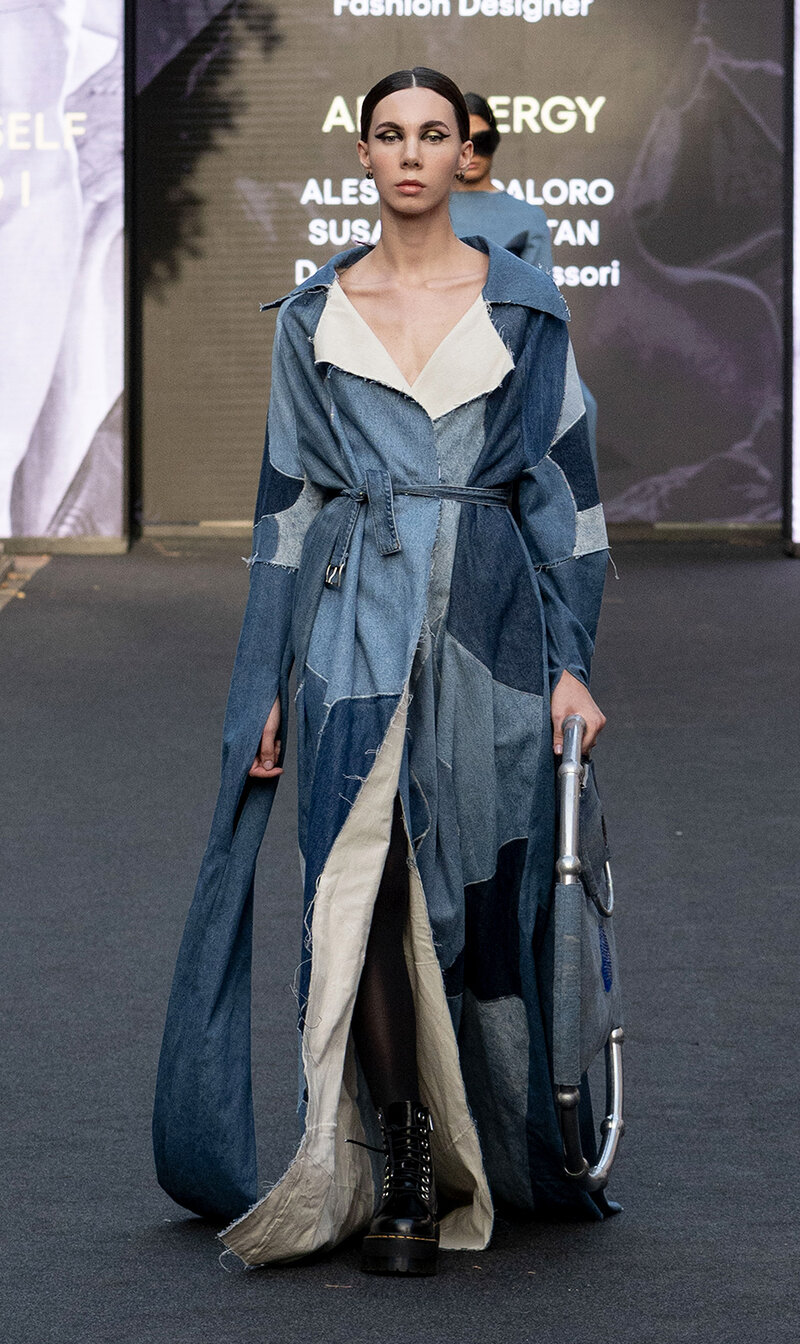 Georgia Scuderi, Susanna Cimitan & Alessia Andaloro
Riot BZZZ by Georgia Scuderi (Fashion Design) & Armenergy by Susanna Cimitan and Alessia Andaloro (Accessories Design)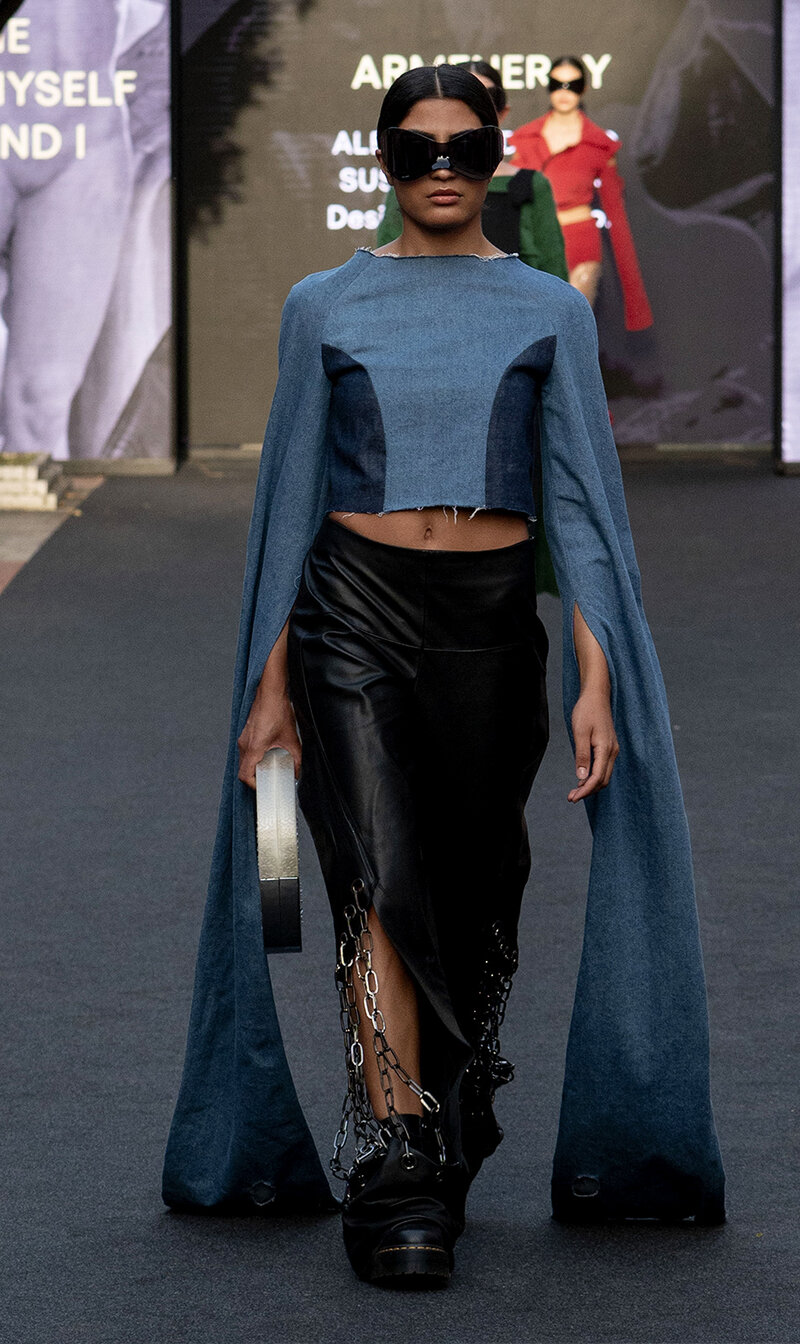 Georgia Scuderi, Susanna Cimitan & Alessia Andaloro
Riot BZZZ by Georgia Scuderi (Fashion Design) & Armenergy by Susanna Cimitan and Alessia Andaloro (Accessories Design)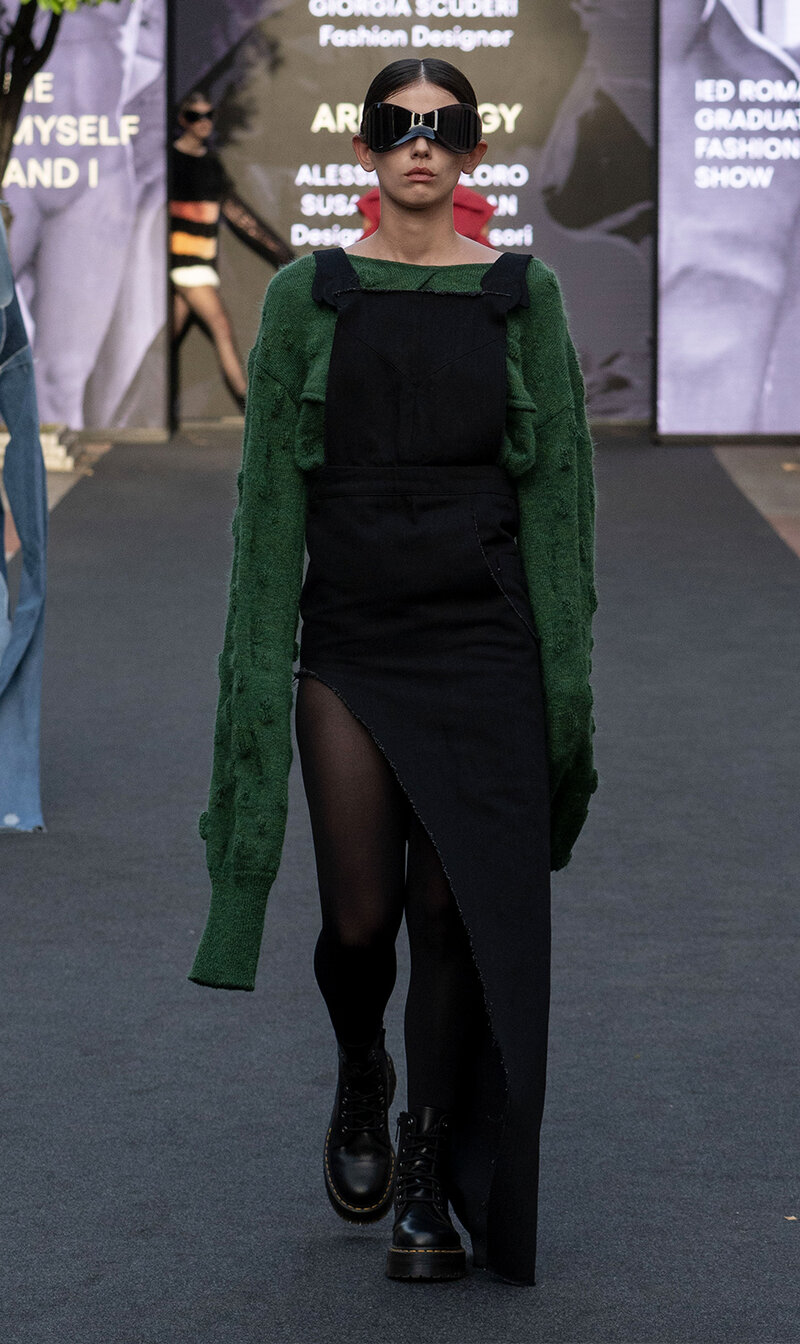 Georgia Scuderi, Susanna Cimitan & Alessia Andaloro
Riot BZZZ by Georgia Scuderi (Fashion Design) & Armenergy by Susanna Cimitan and Alessia Andaloro (Accessories Design)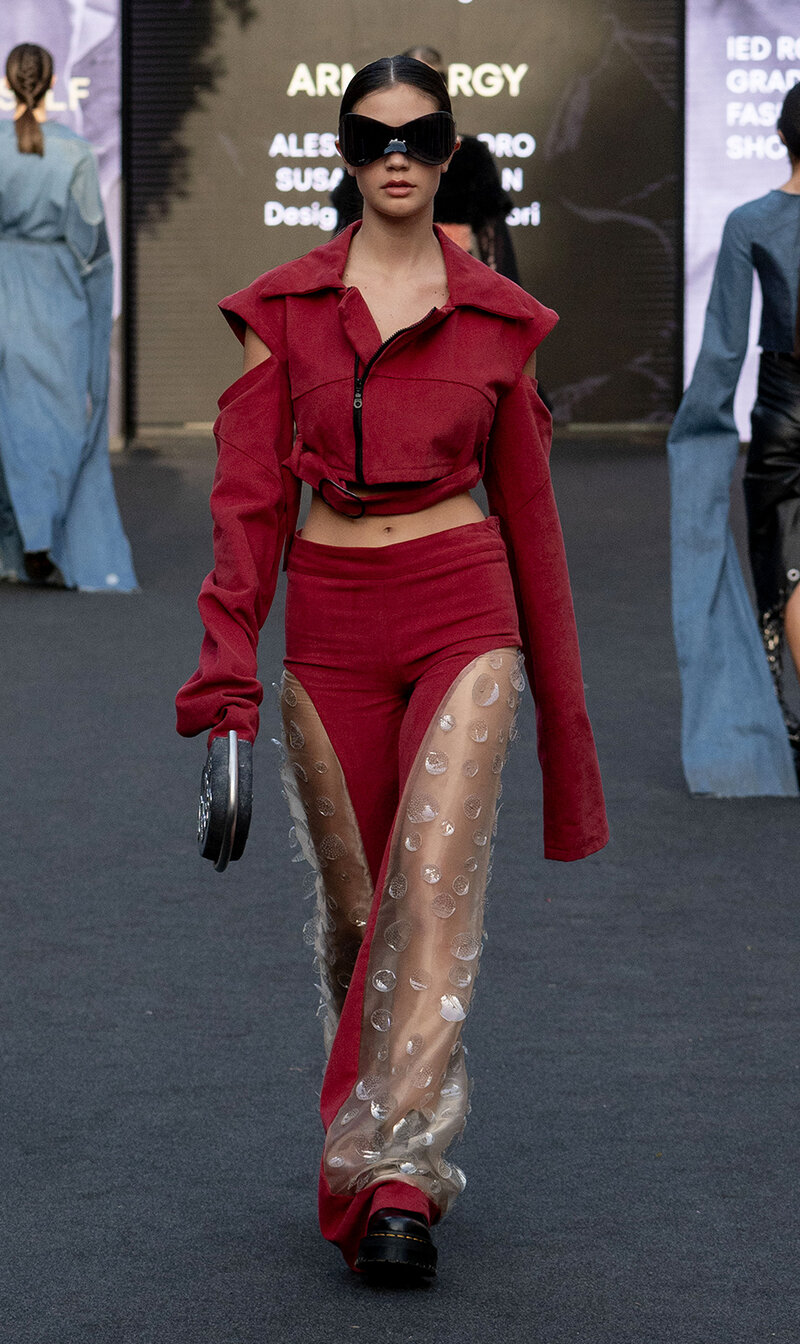 Georgia Scuderi, Susanna Cimitan & Alessia Andaloro
Riot BZZZ by Georgia Scuderi (Fashion Design) & Armenergy by Susanna Cimitan and Alessia Andaloro (Accessories Design)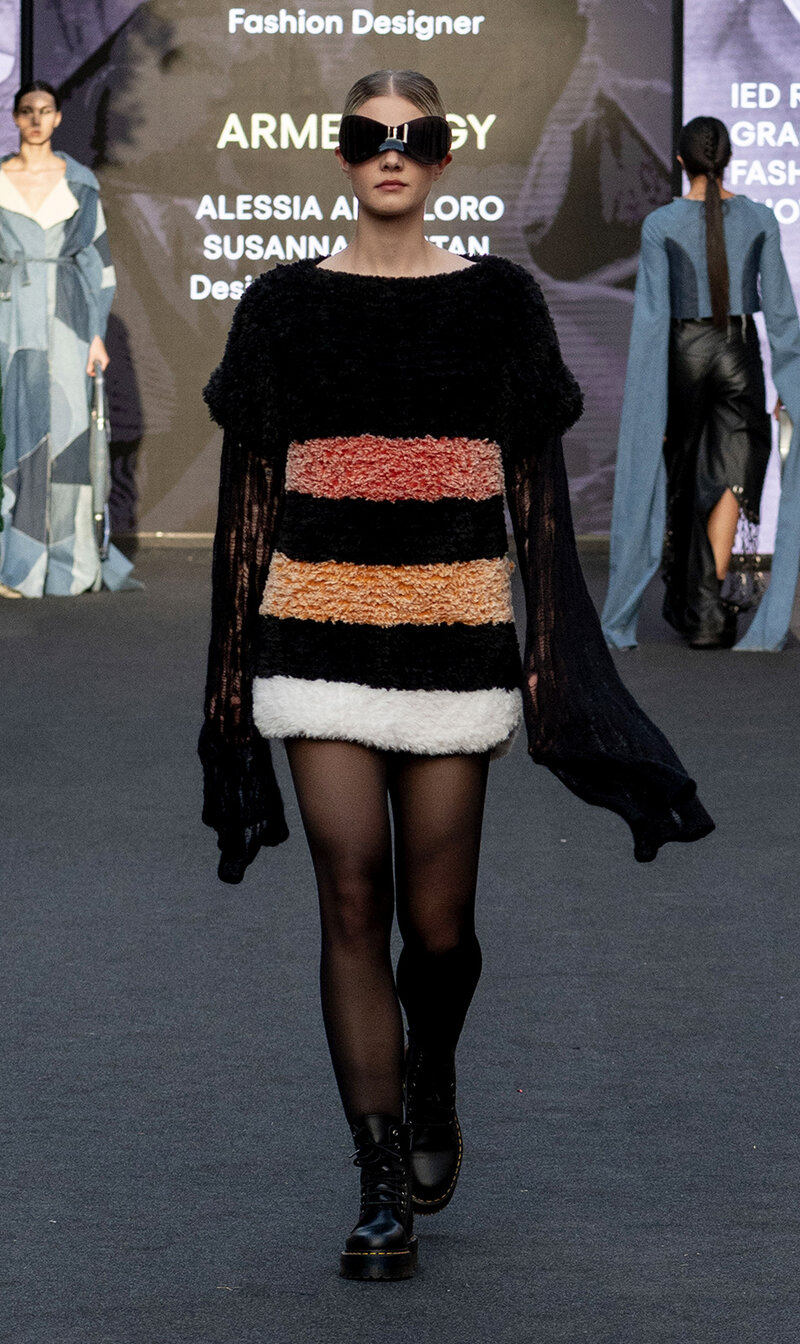 Georgia Scuderi, Susanna Cimitan & Alessia Andaloro
Riot BZZZ by Georgia Scuderi (Fashion Design) & Armenergy by Susanna Cimitan and Alessia Andaloro (Accessories Design)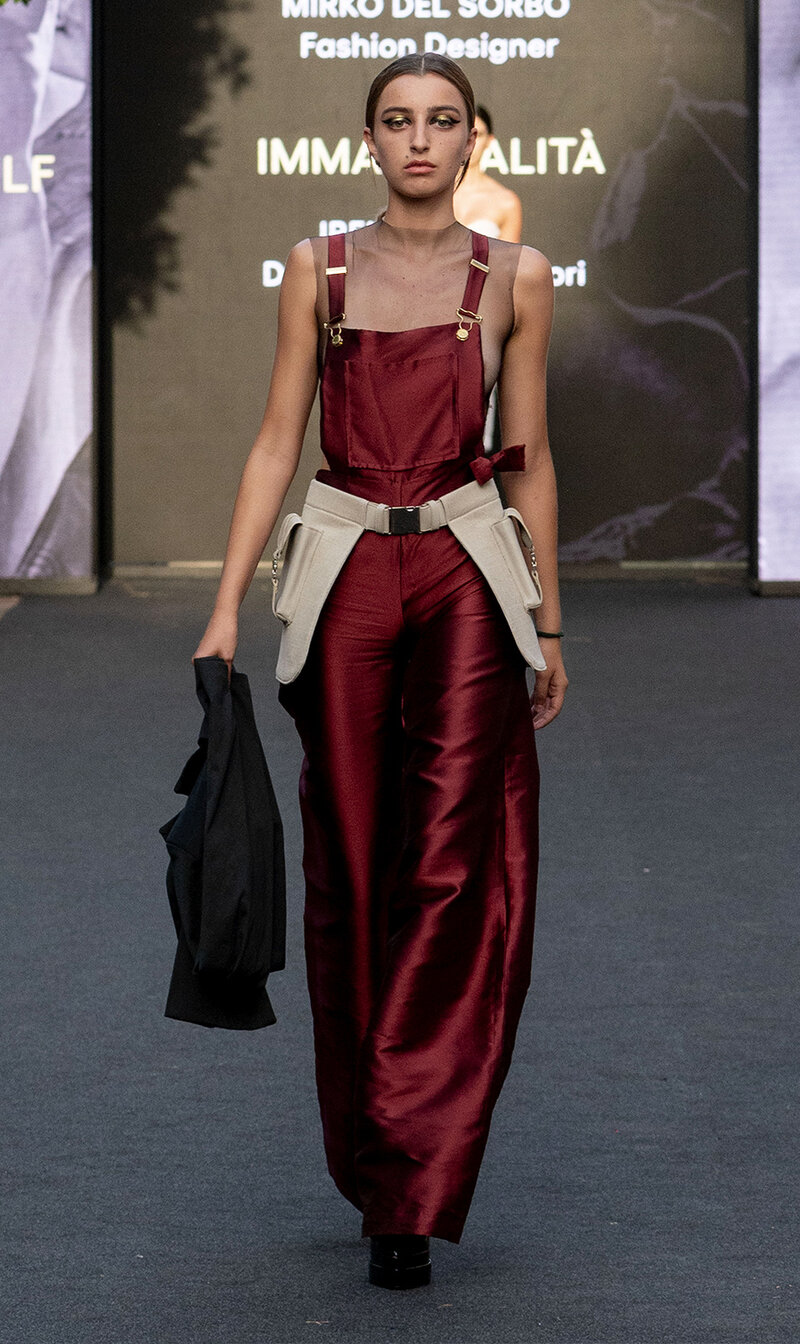 Mirko del Sorbo & Irene Milani
Riverse by Mirko Del Sorbo (Fashion Design) & Immaterialità by Irene Milani (Accessories Design)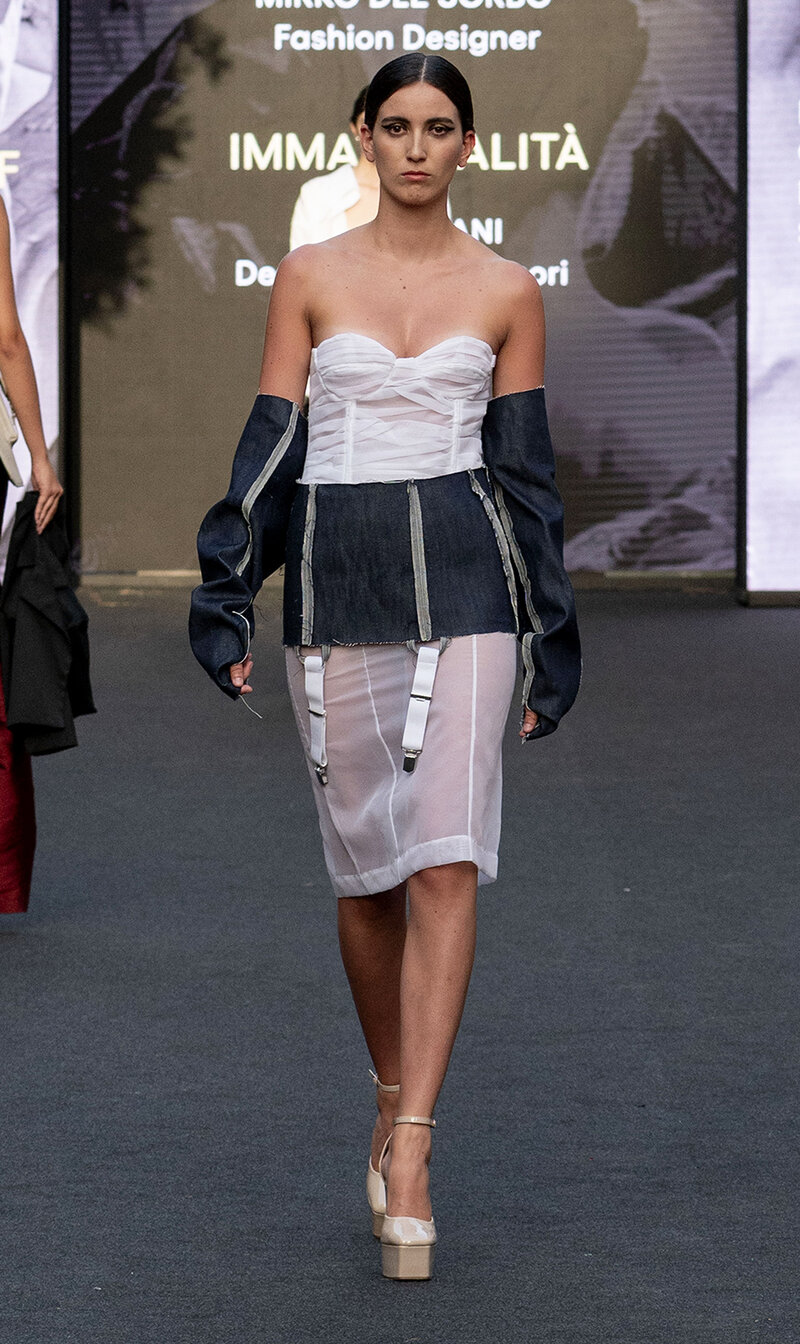 Mirko del Sorbo & Irene Milani
Riverse by Mirko Del Sorbo (Fashion Design) & Immaterialità by Irene Milani (Accessories Design)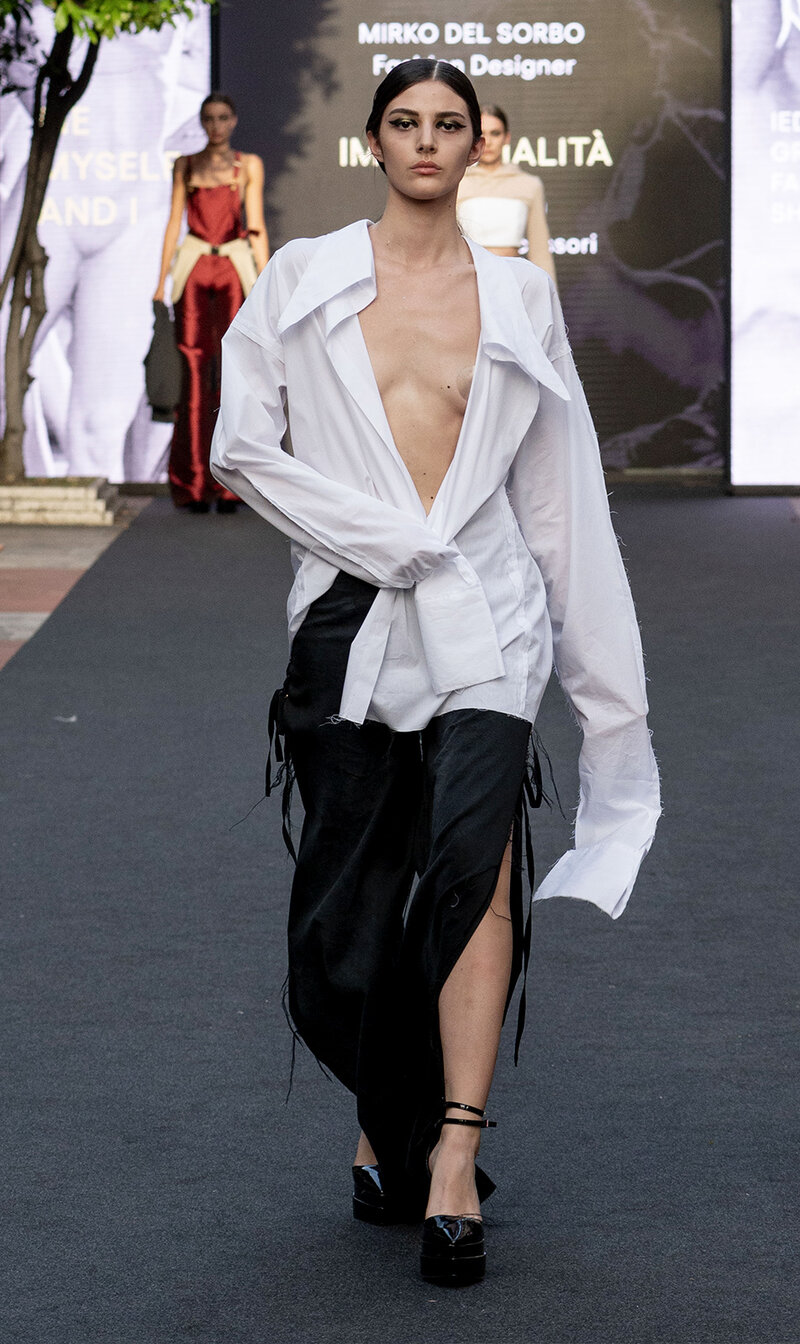 Mirko del Sorbo & Irene Milani
Riverse by Mirko Del Sorbo (Fashion Design) & Immaterialità by Irene Milani (Accessories Design)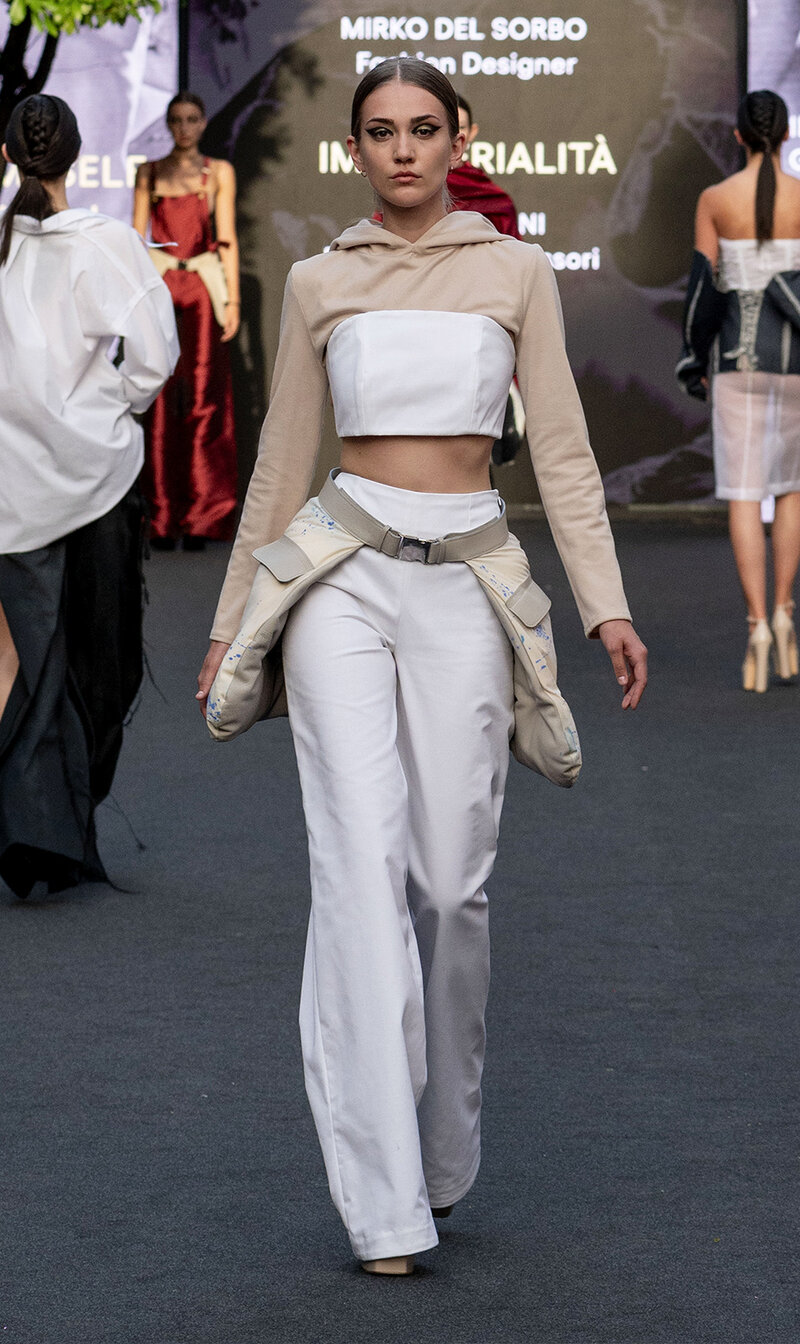 Mirko del Sorbo & Irene Milani
Riverse by Mirko Del Sorbo (Fashion Design) & Immaterialità by Irene Milani (Accessories Design)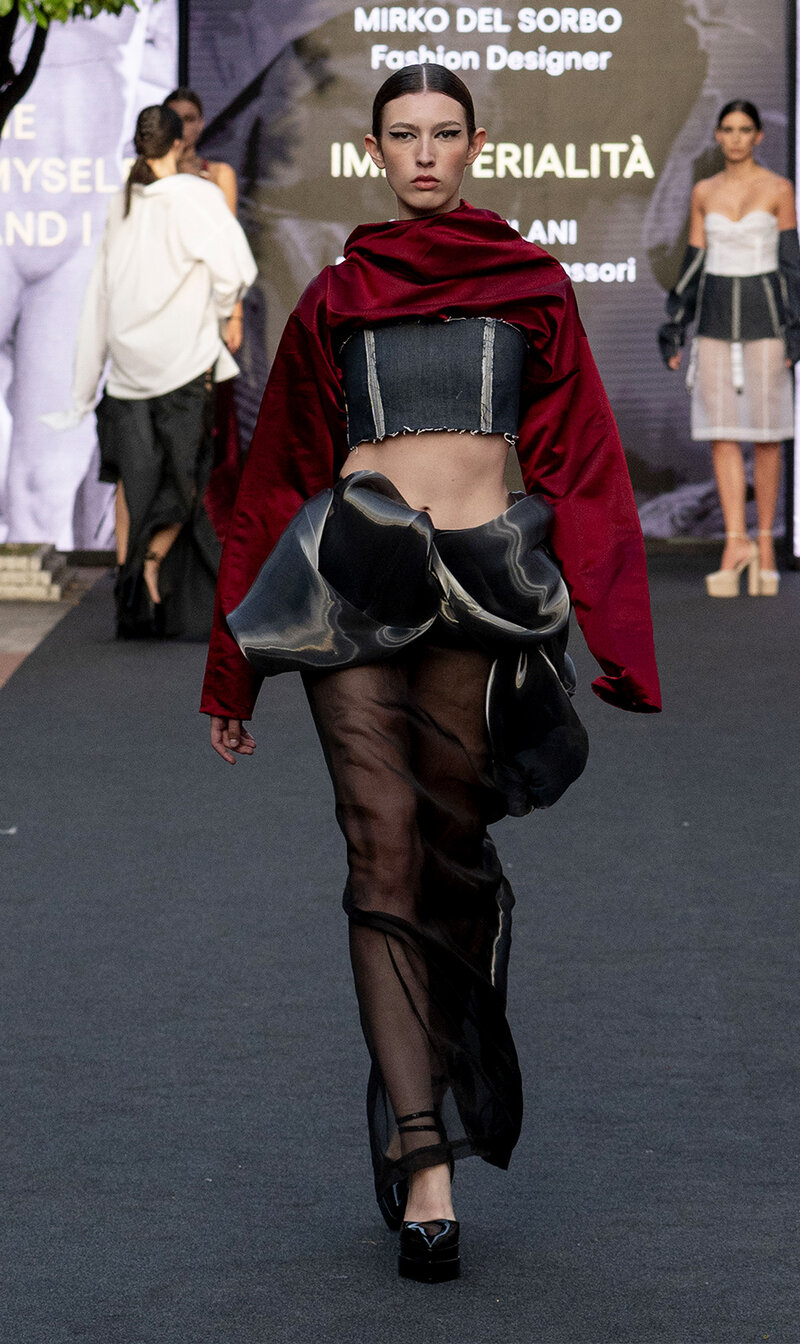 Mirko del Sorbo & Irene Milani
Riverse by Mirko Del Sorbo (Fashion Design) & Immaterialità by Irene Milani (Accessories Design)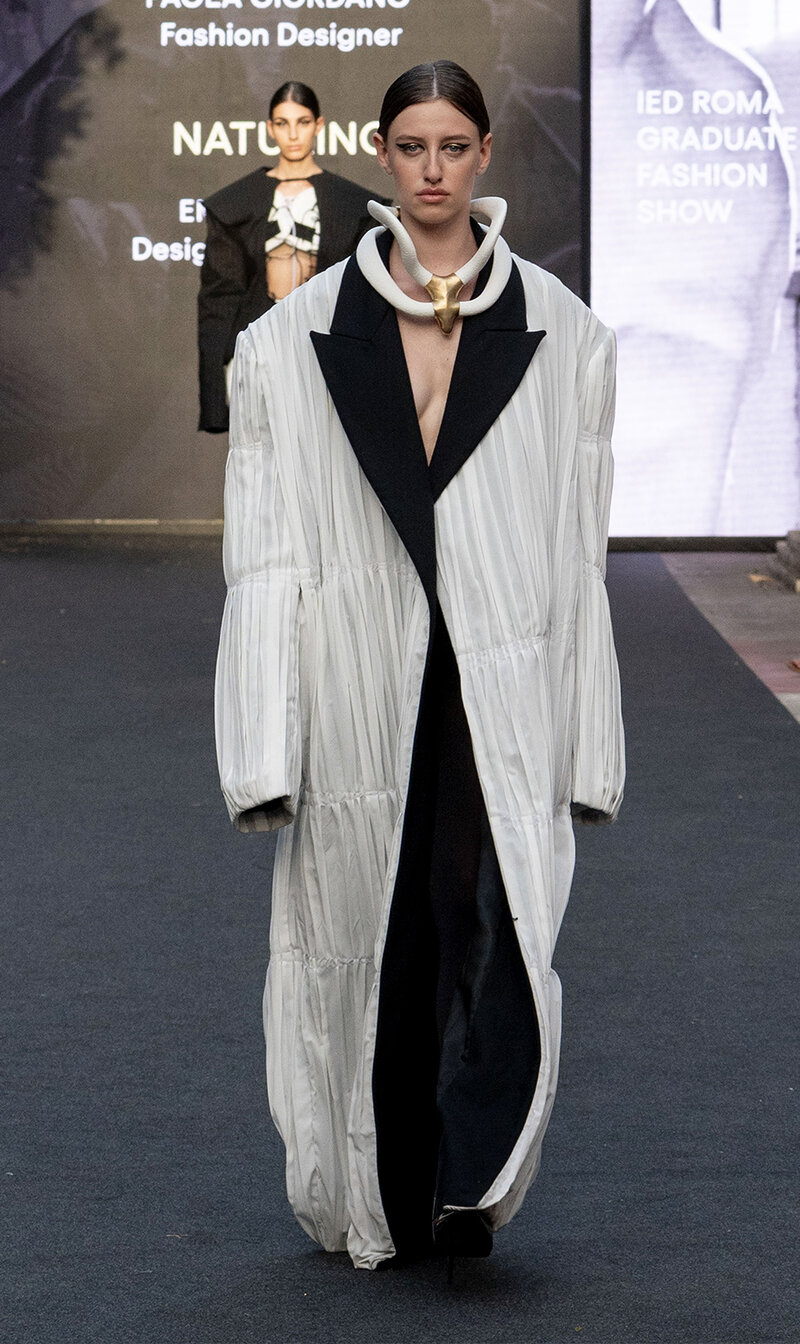 Paola Giordano & Emma Calce
Haiku by Paola Giordano (Fashion Design) & Naturing by Emma Calce (Jewelry Design)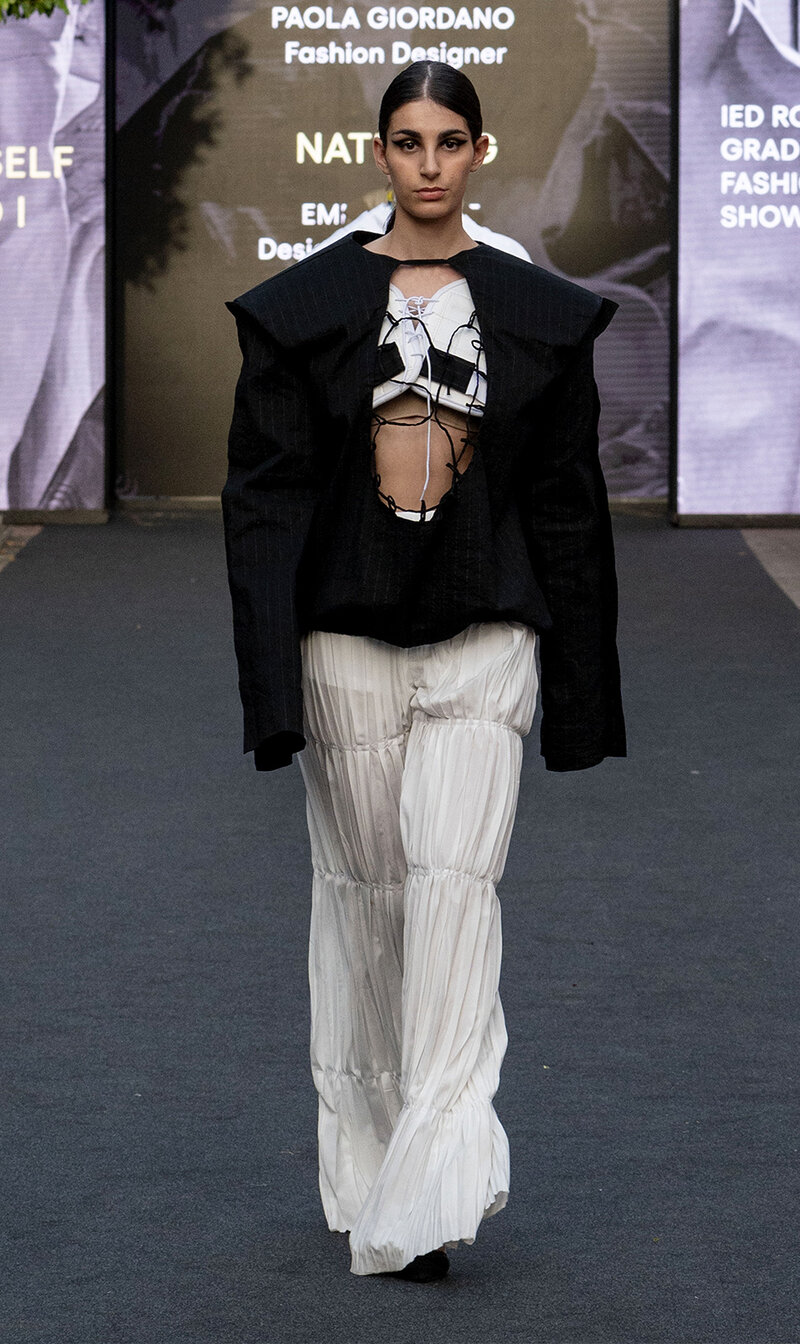 Paola Giordano & Emma Calce
Haiku by Paola Giordano (Fashion Design) & Naturing by Emma Calce (Jewelry Design)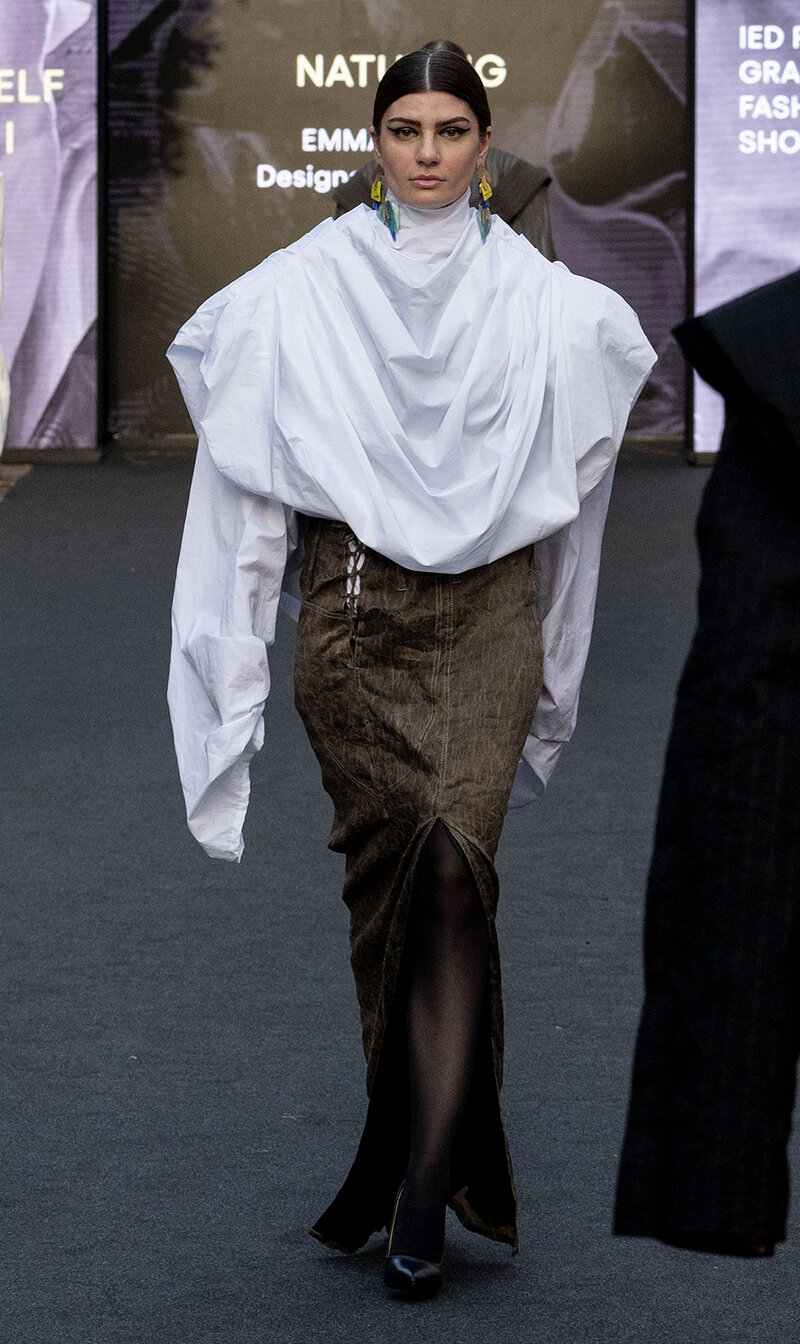 Paola Giordano & Emma Calce
Haiku by Paola Giordano (Fashion Design) & Naturing by Emma Calce (Jewelry Design)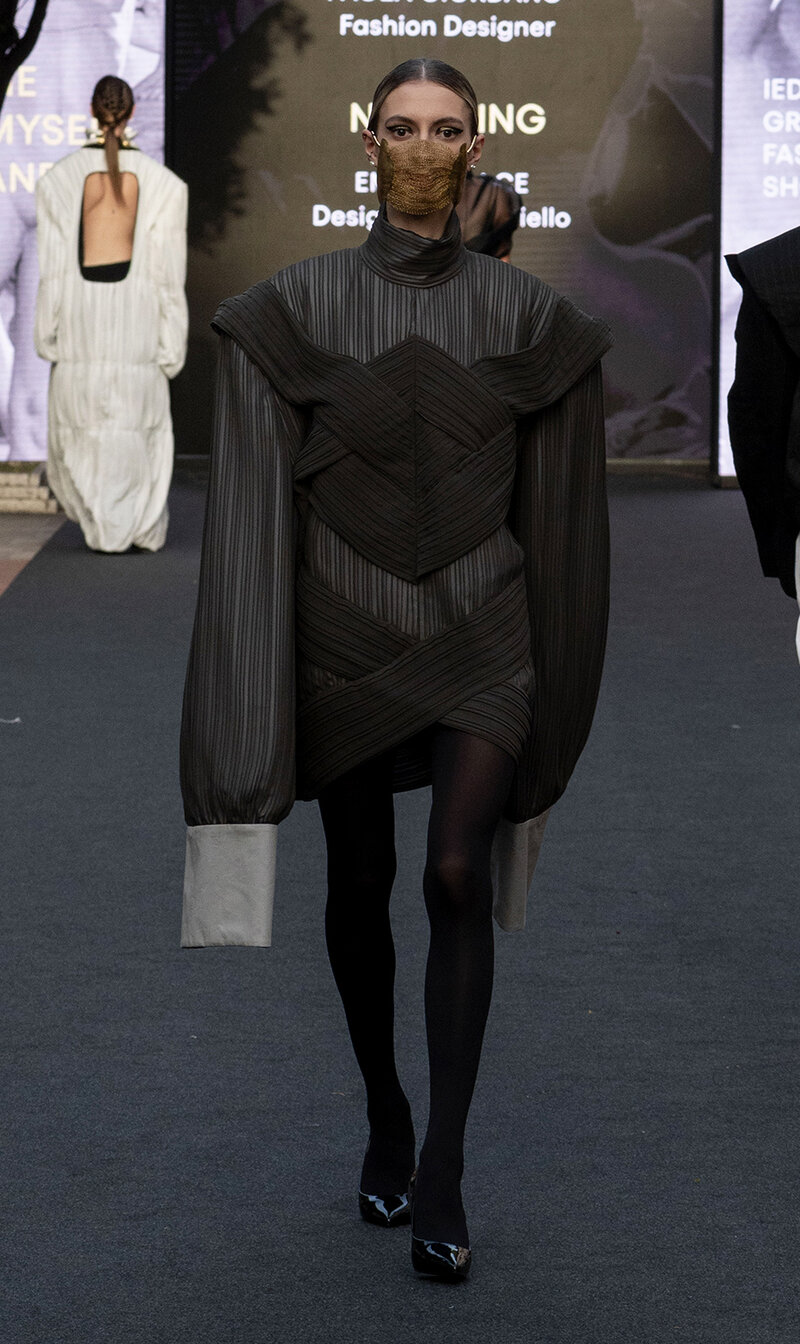 Paola Giordano & Emma Calce
Haiku by Paola Giordano (Fashion Design) & Naturing by Emma Calce (Jewelry Design)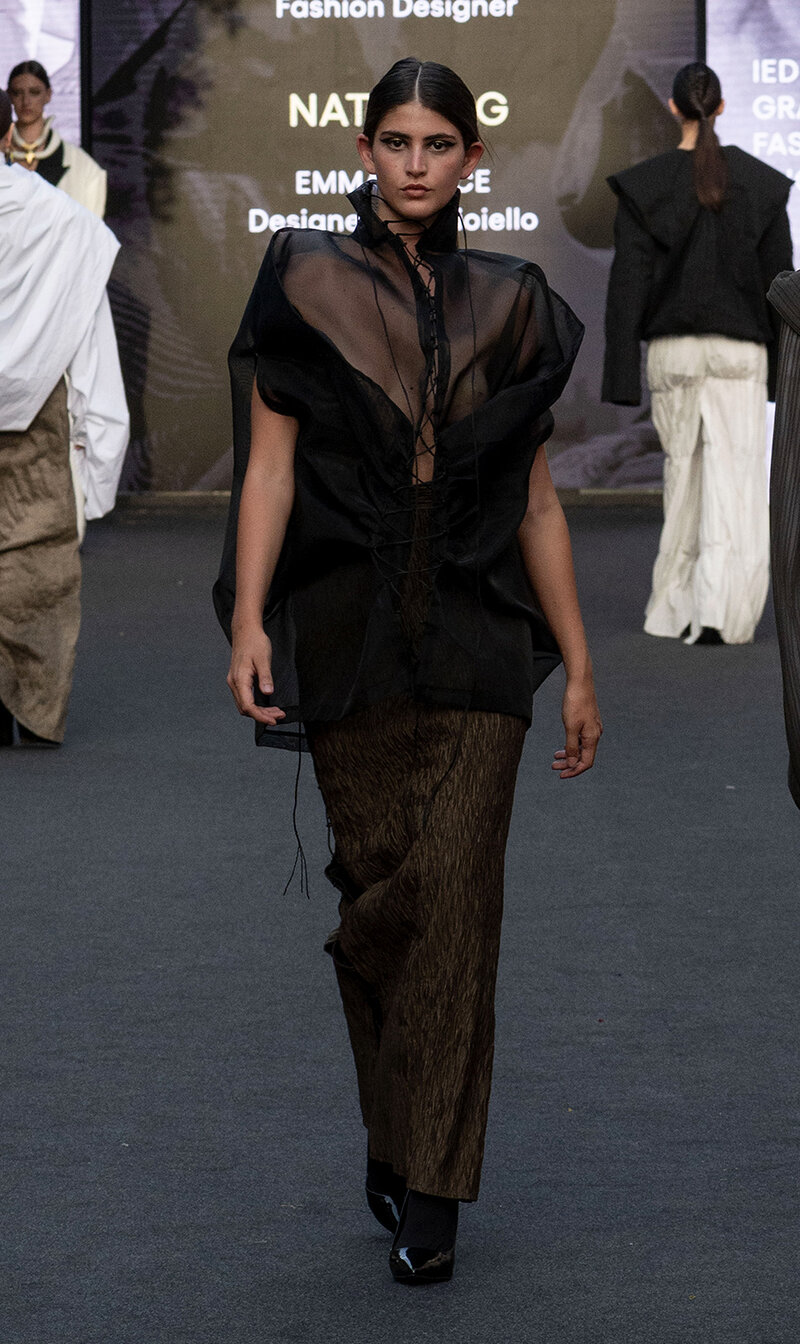 Paola Giordano & Emma Calce
Haiku by Paola Giordano (Fashion Design) & Naturing by Emma Calce (Jewelry Design)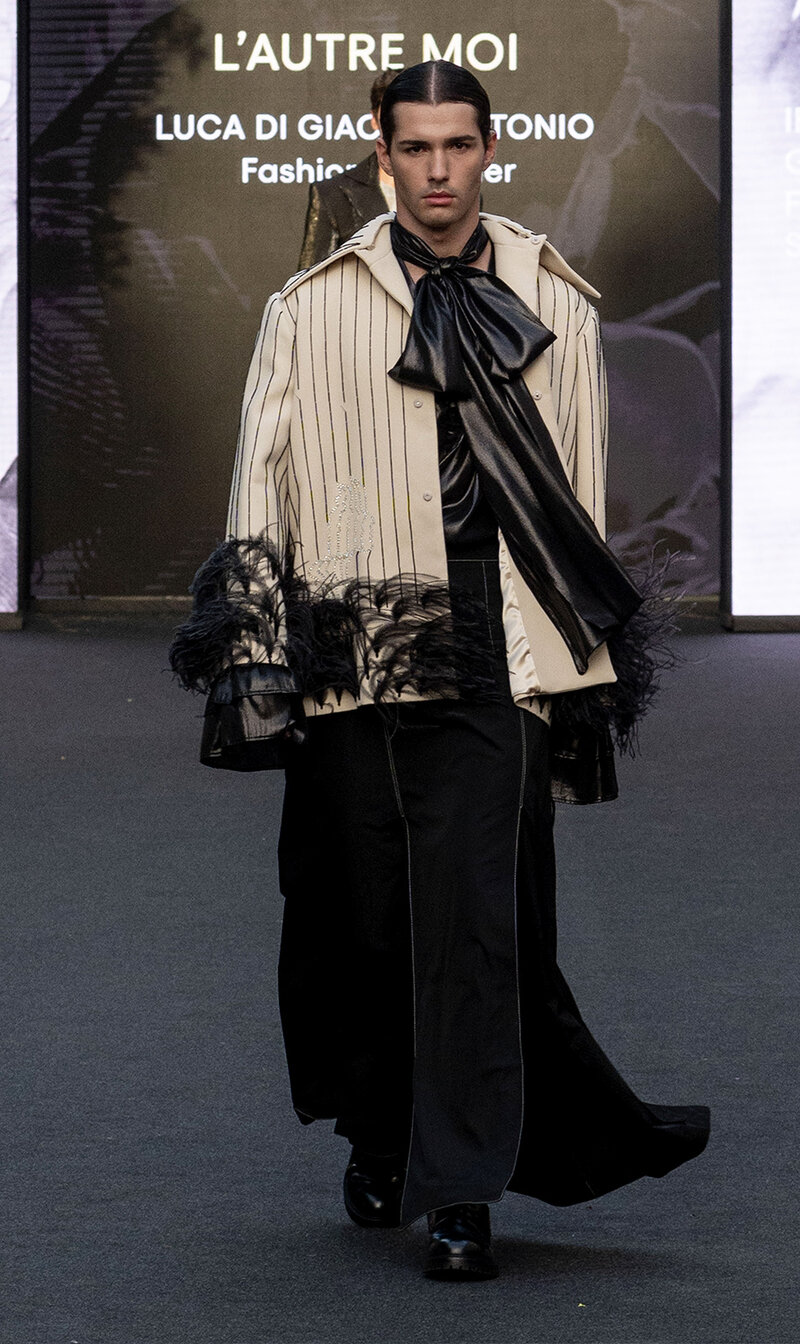 Luca Di Giacomantonio
L'autre moi, di Luca Di Giacomantonio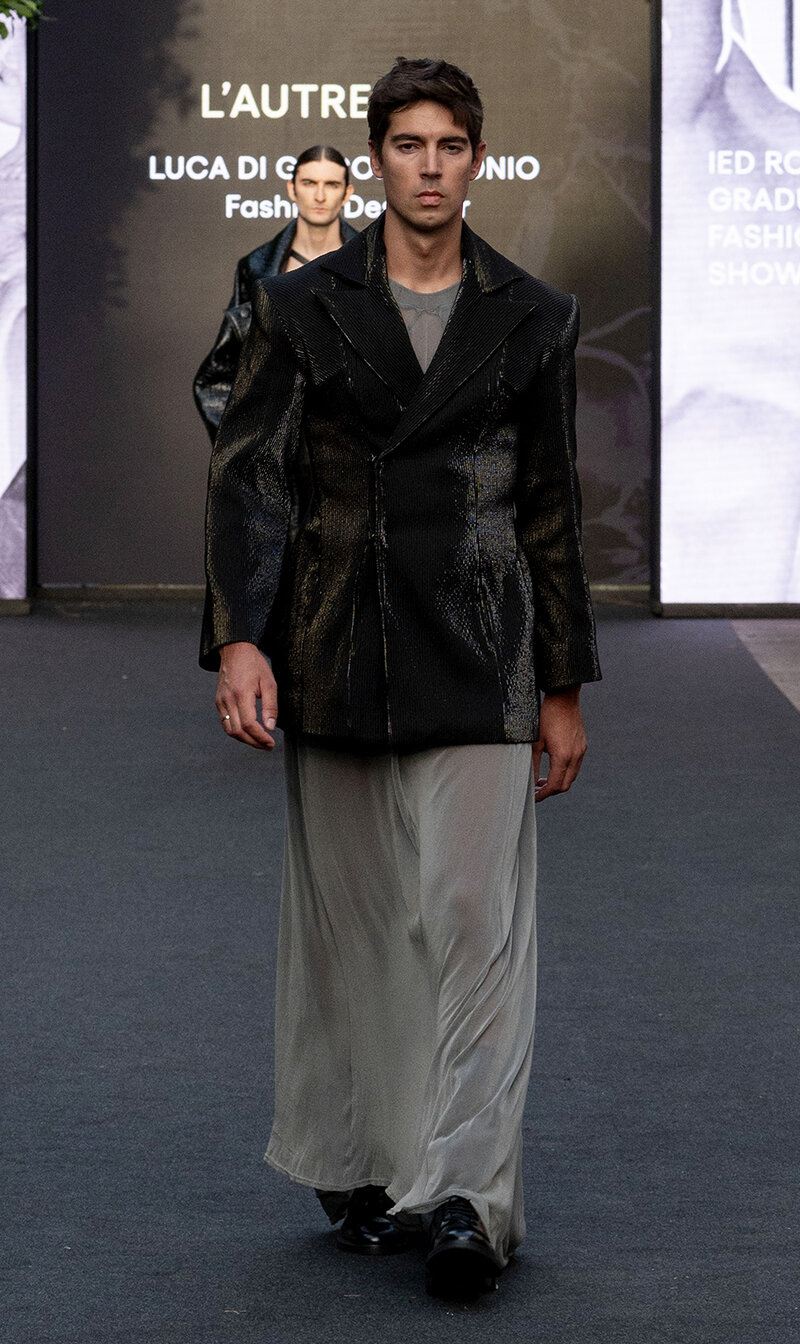 Luca Di Giacomantonio
L'autre moi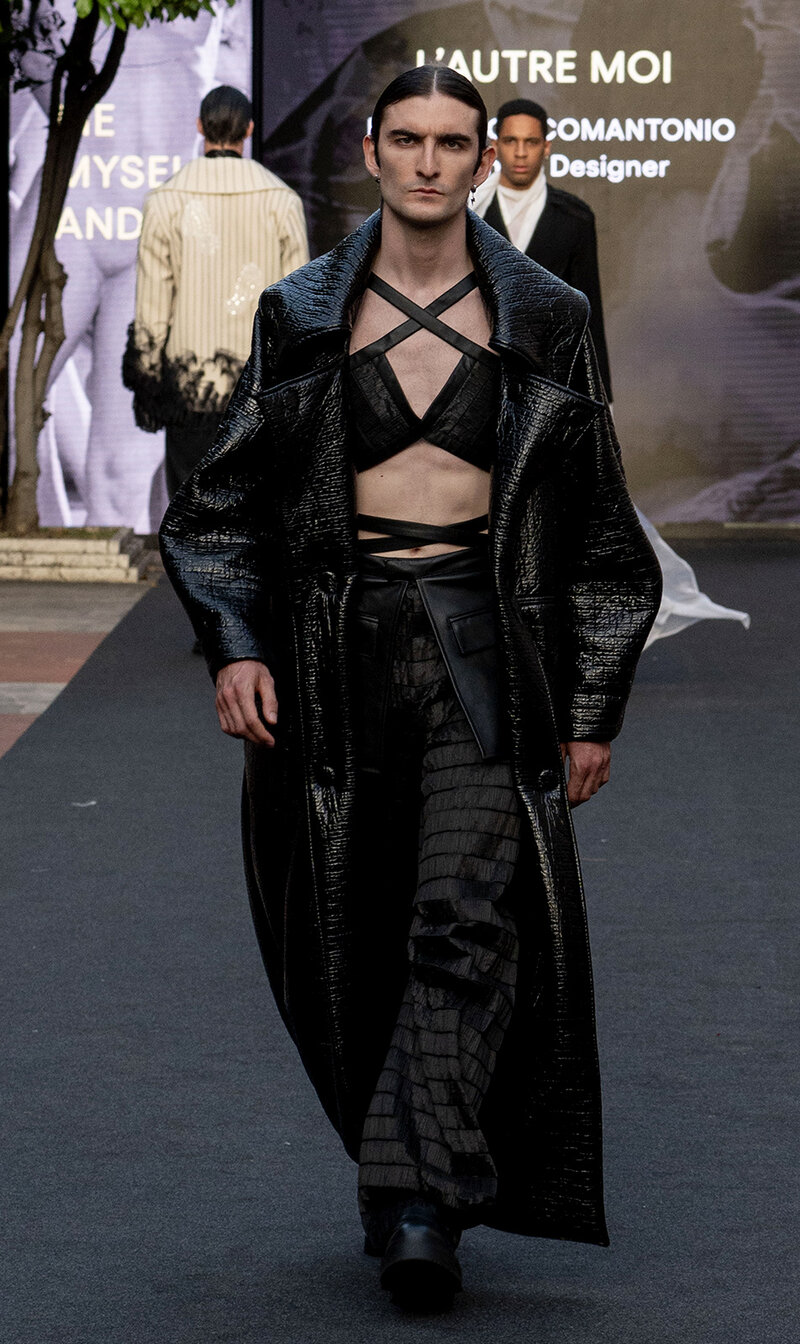 Luca Di Giacomantonio
L'autre moi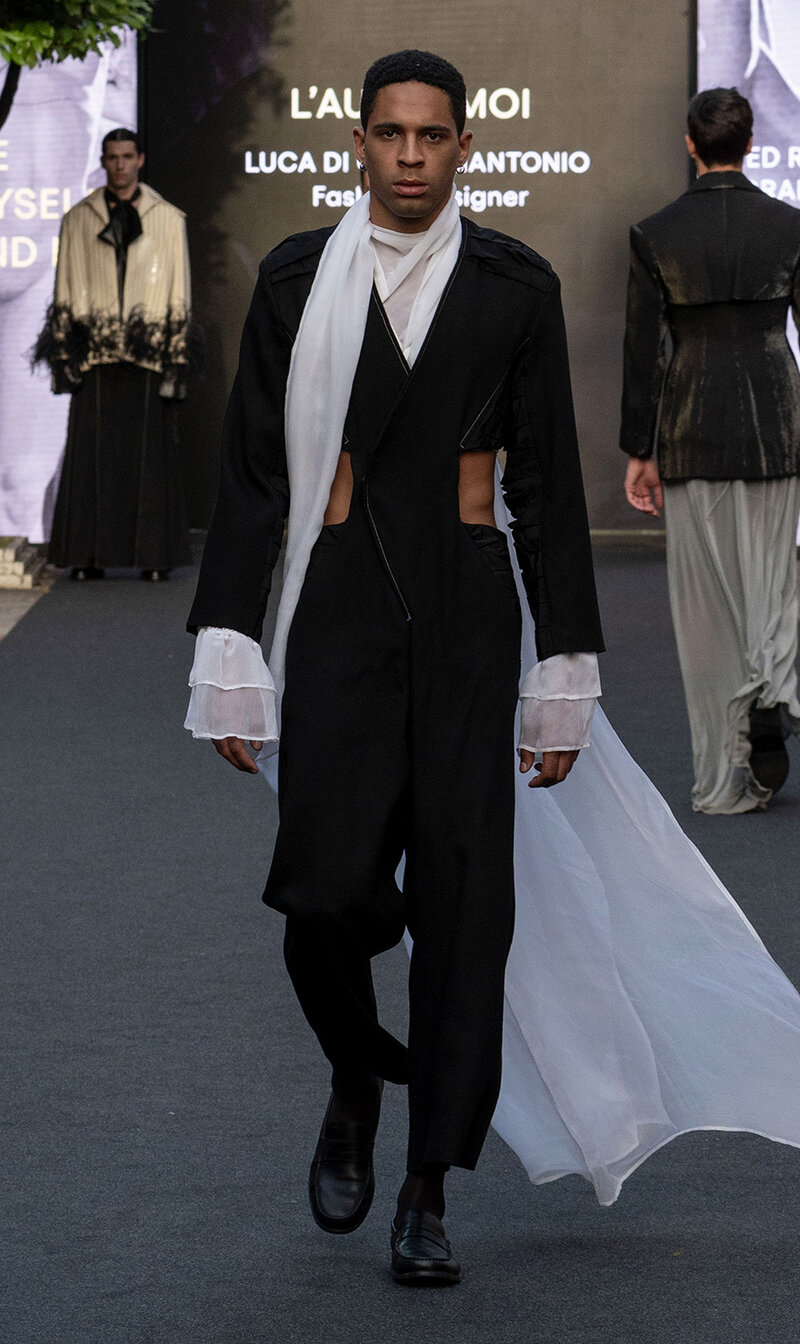 Luca Di Giacomantonio
L'autre moi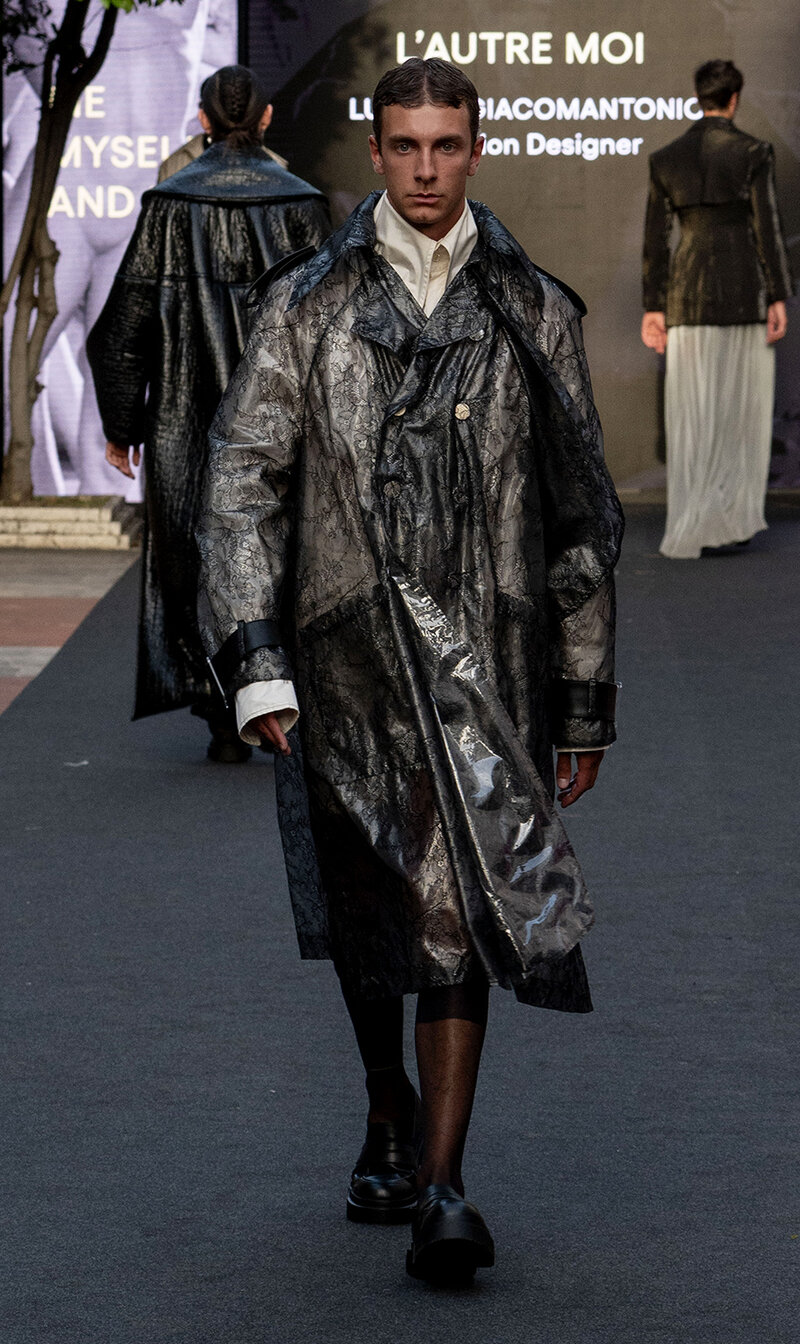 Luca Di Giacomantonio
L'autre moi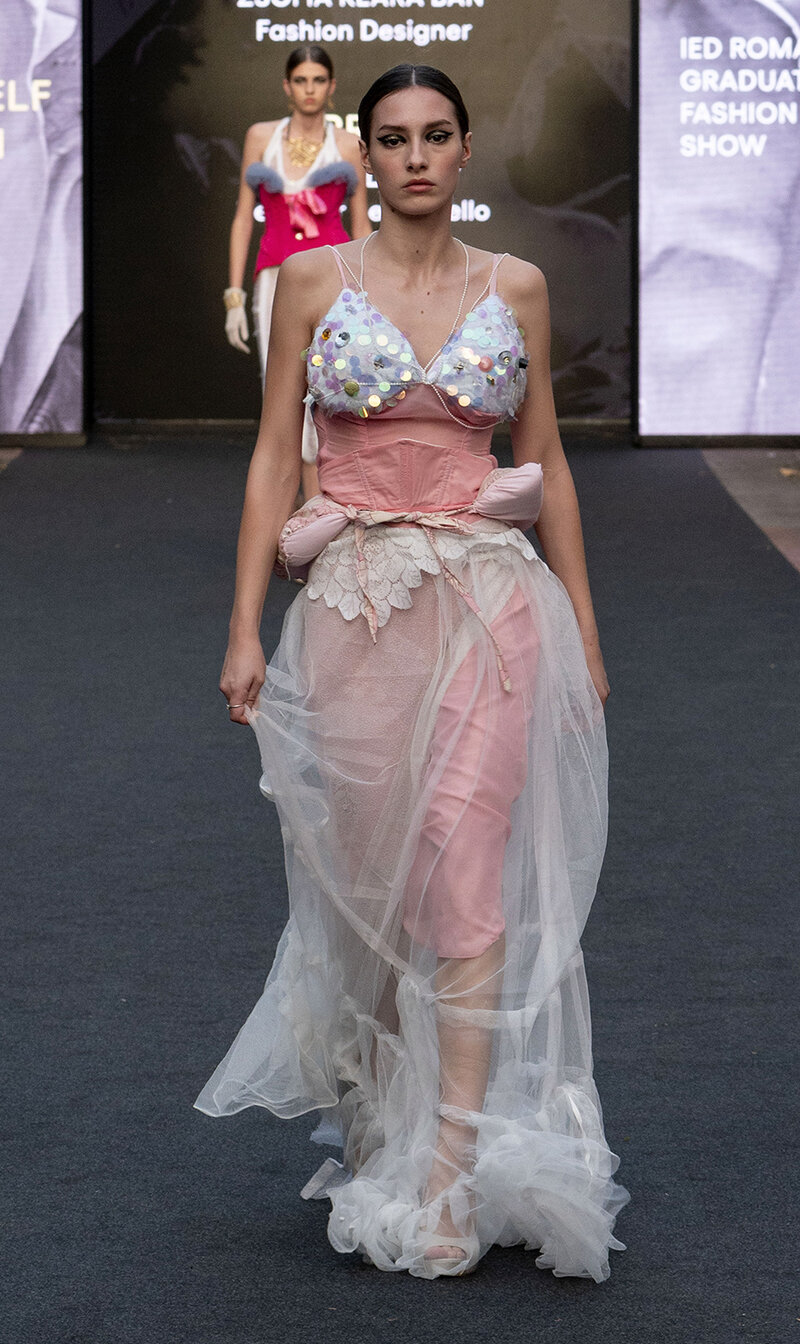 Zsofia Klara Ban & Lisa Dal Pont
L'amore SuperBaby by Klara Ban Zsofia (Fashion Design) & Error by Lisa Dal Pont (Jewelry Design)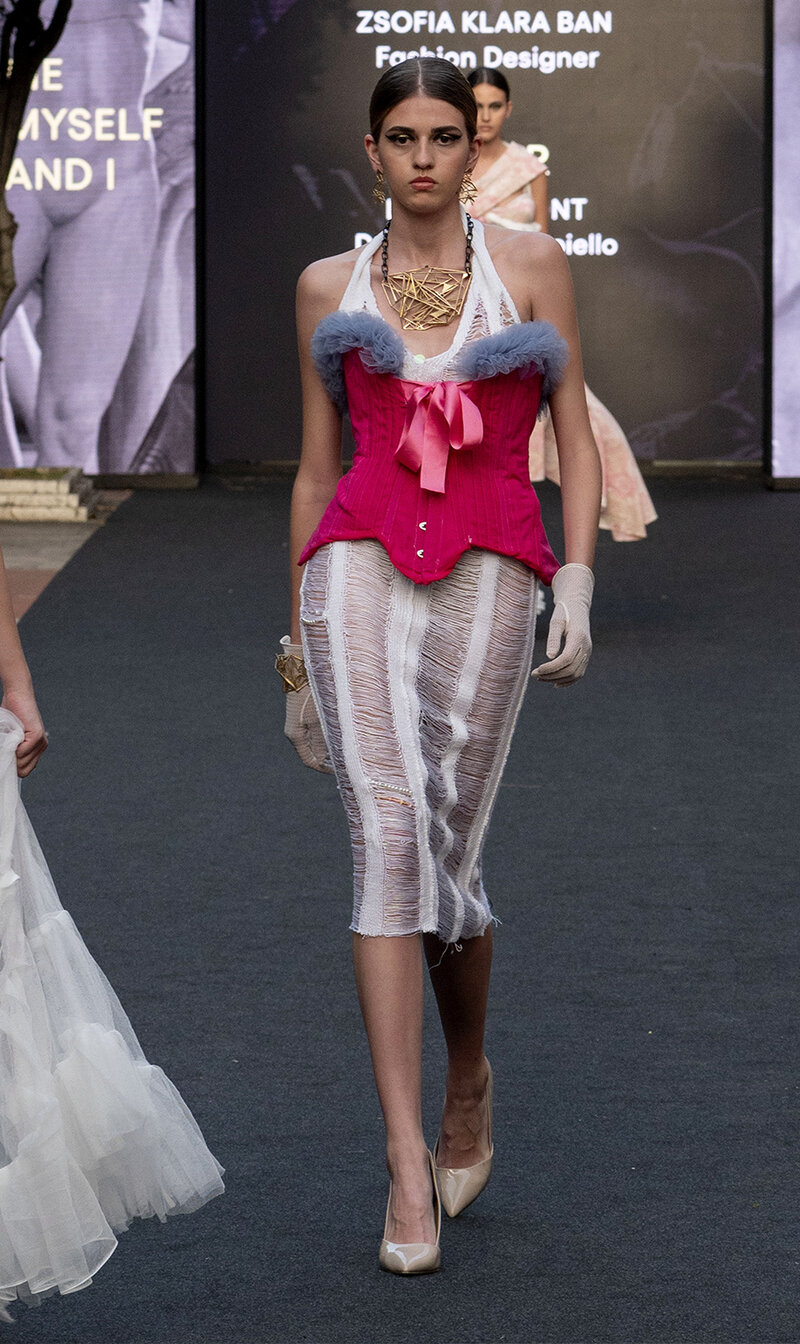 Zsofia Klara Ban & Lisa Dal Pont
L'amore SuperBaby by Klara Ban Zsofia (Fashion Design) & Error by Lisa Dal Pont (Jewelry Design)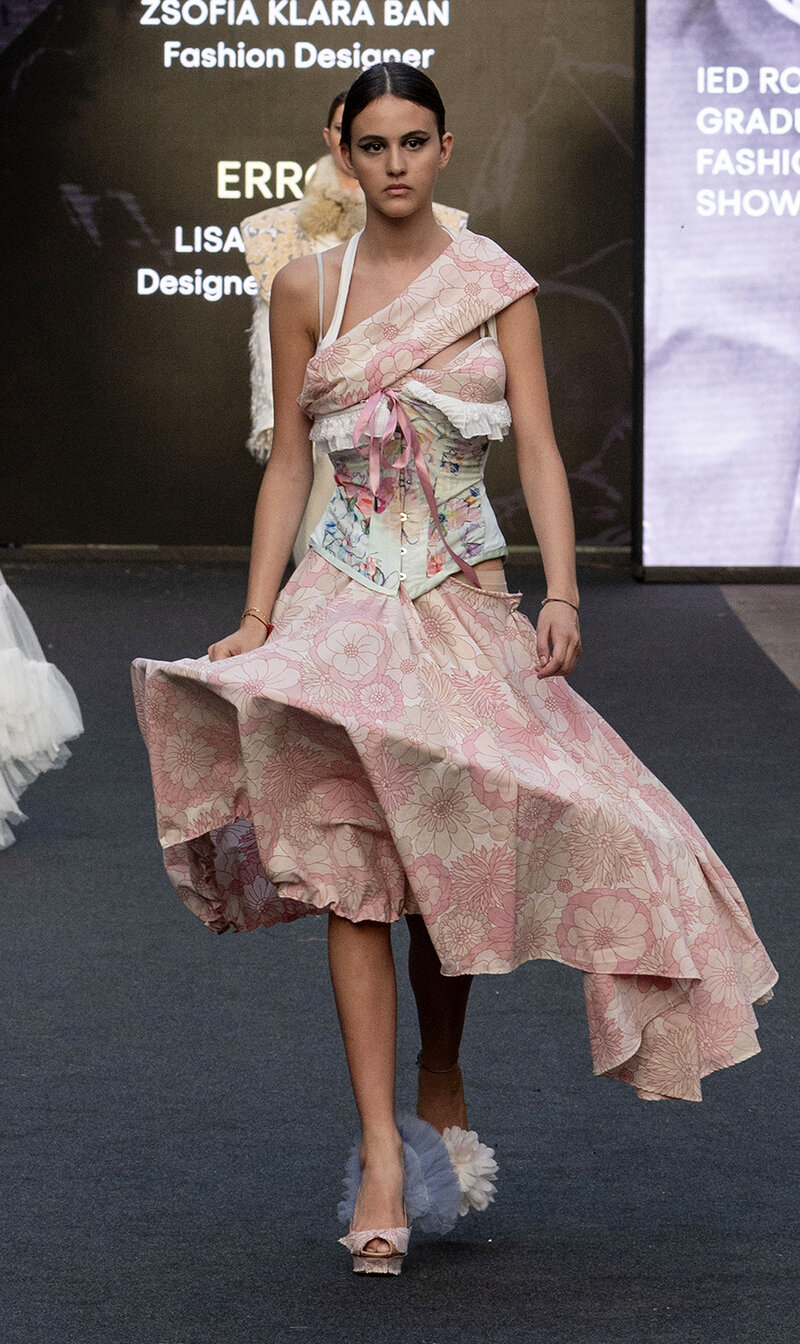 Zsofia Klara Ban & Lisa Dal Pont
L'amore SuperBaby by Klara Ban Zsofia (Fashion Design) & Error by Lisa Dal Pont (Jewelry Design)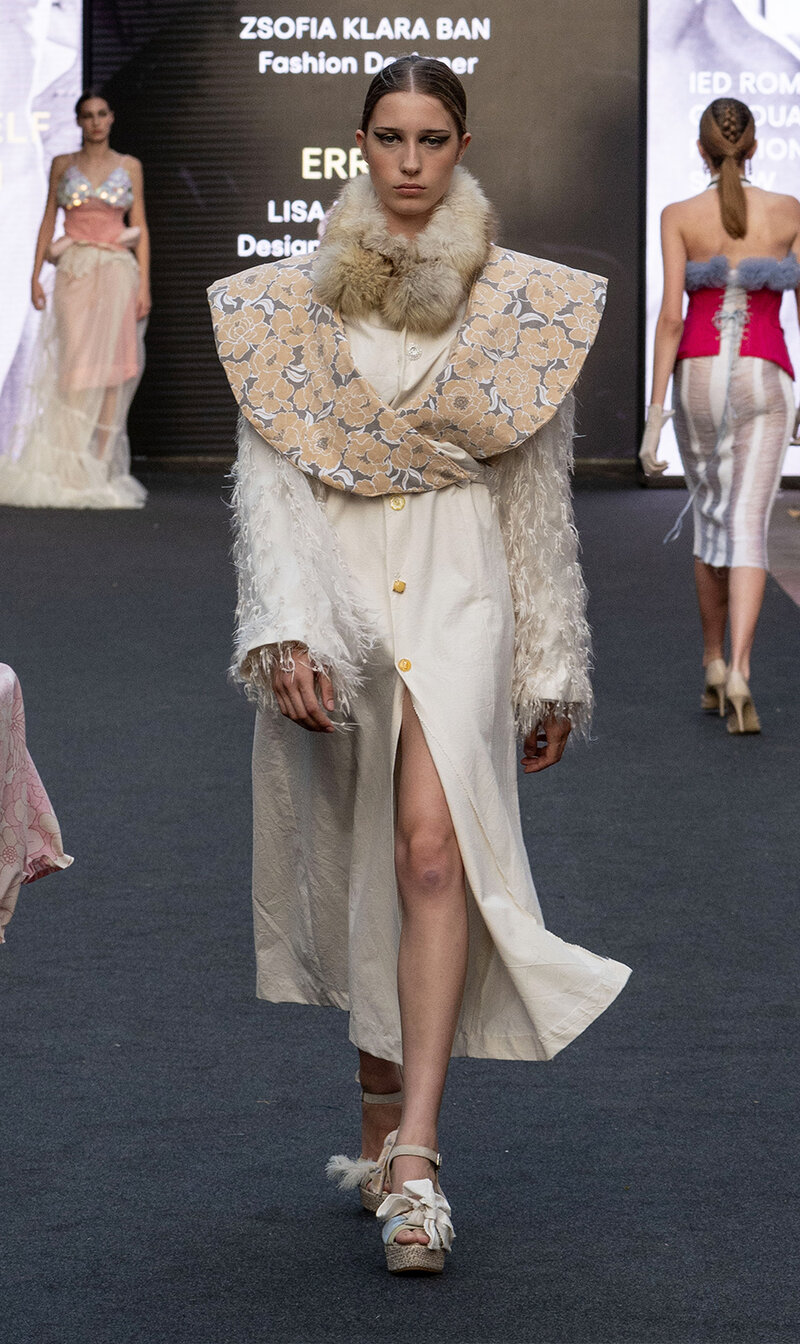 Zsofia Klara Ban & Lisa Dal Pont
L'amore SuperBaby by Klara Ban Zsofia (Fashion Design) & Error by Lisa Dal Pont (Jewelry Design)
Zsofia Klara Ban & Lisa Dal Pont
L'amore SuperBaby by Klara Ban Zsofia (Fashion Design) & Error by Lisa Dal Pont (Jewelry Design)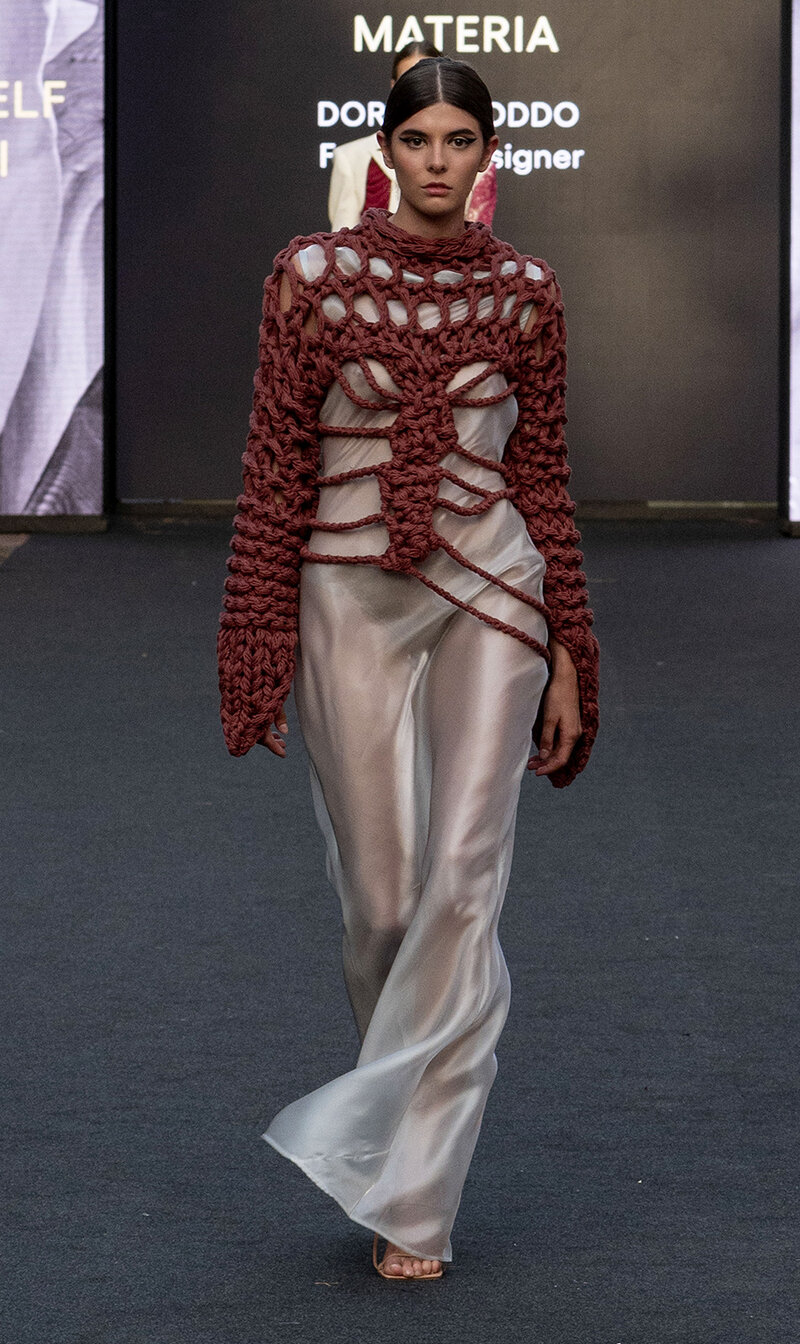 Dorotea Oddo
Animata Materia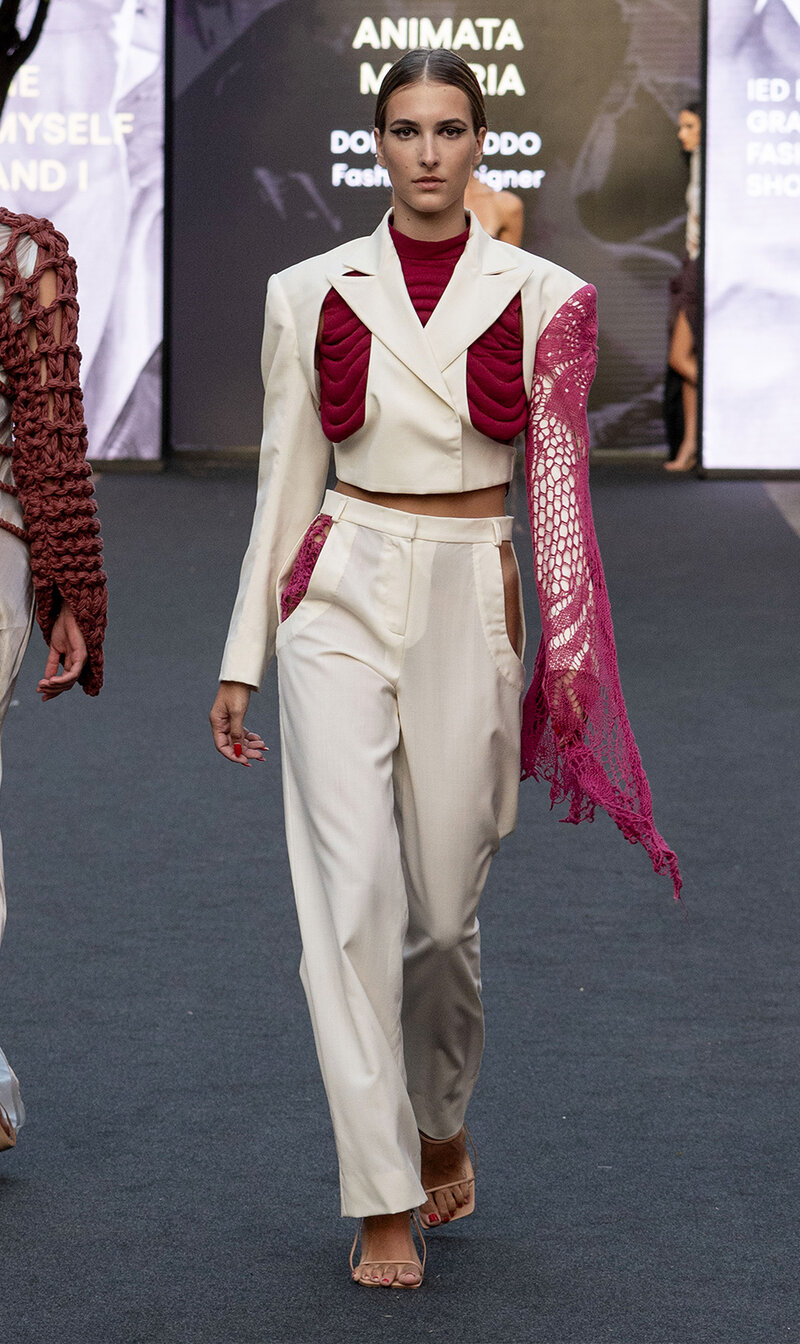 Dorotea Oddo
Animata Materia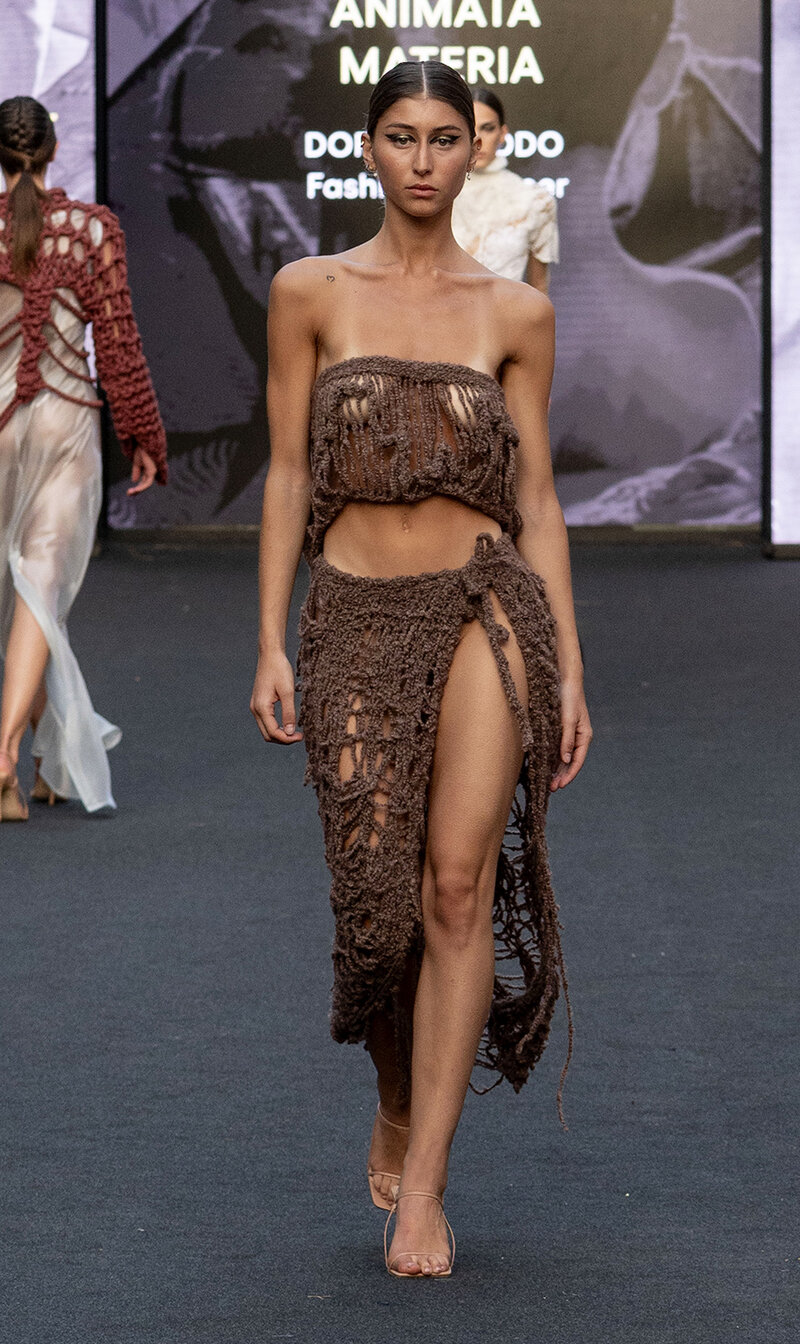 Dorotea Oddo
Animata Materia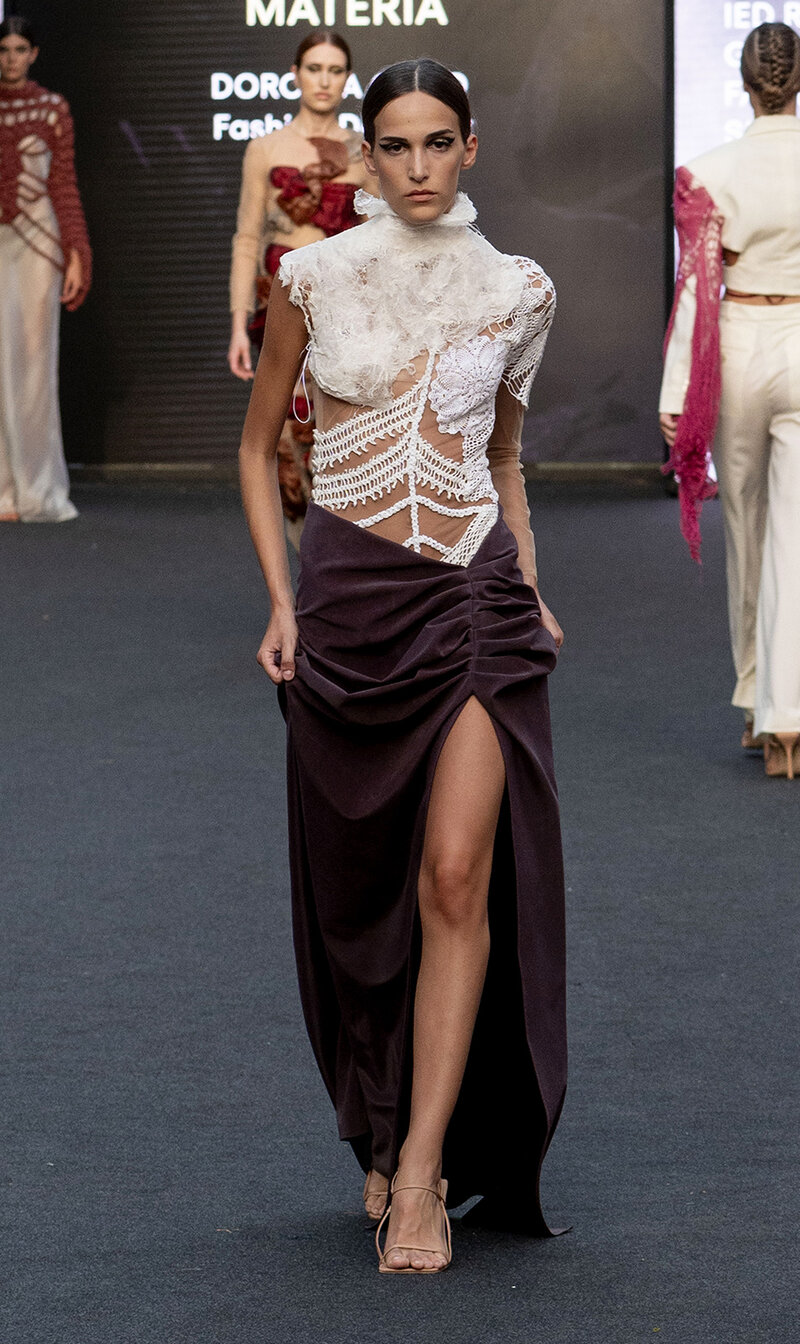 Dorotea Oddo
Animata Materia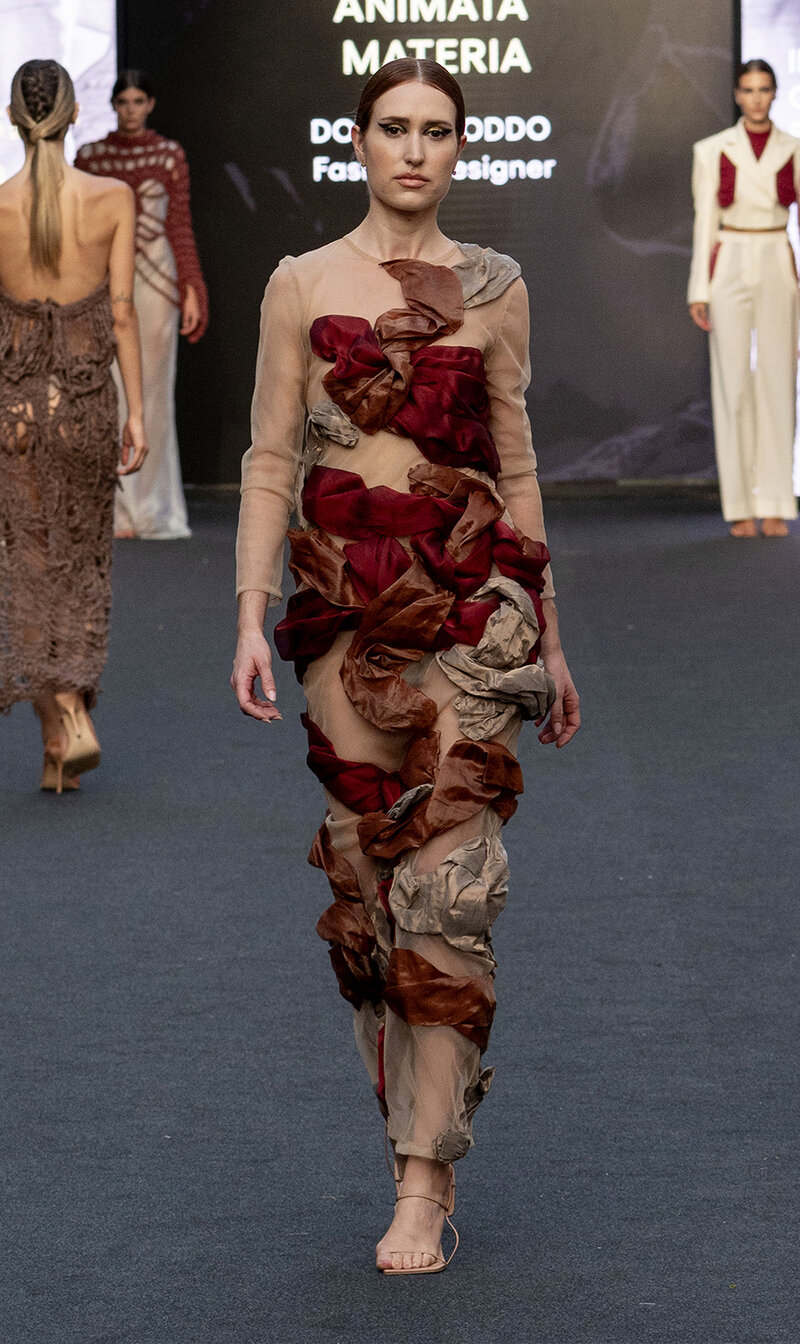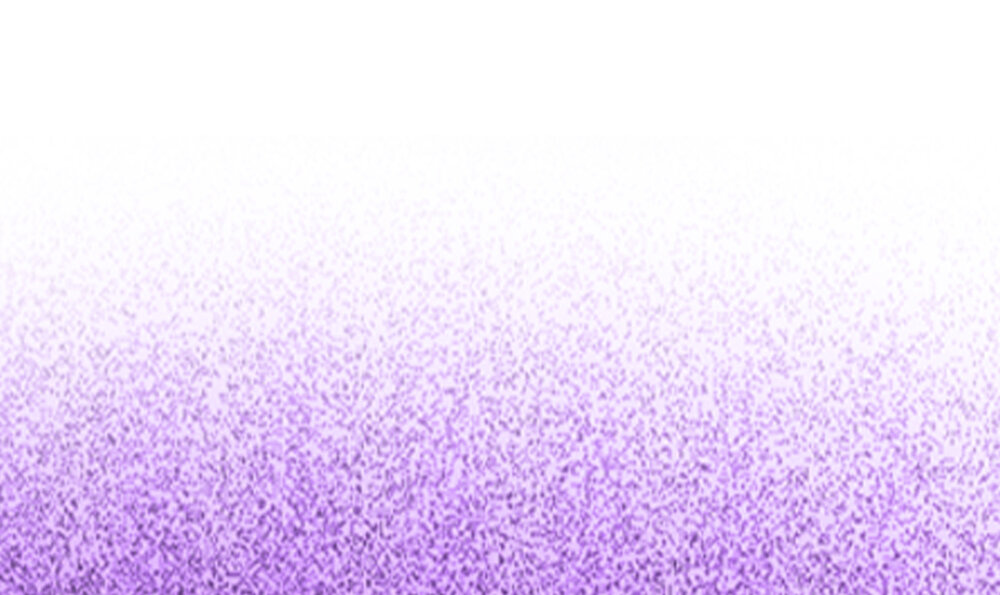 Changes
IED Cagliari
July 20th
The fashion graduates from IED Cagliari presented their collections with a fashion show in Teatro Lirico.
Do you want to know more?

 Stay tuned!
→ @ied_cagliari @ied_official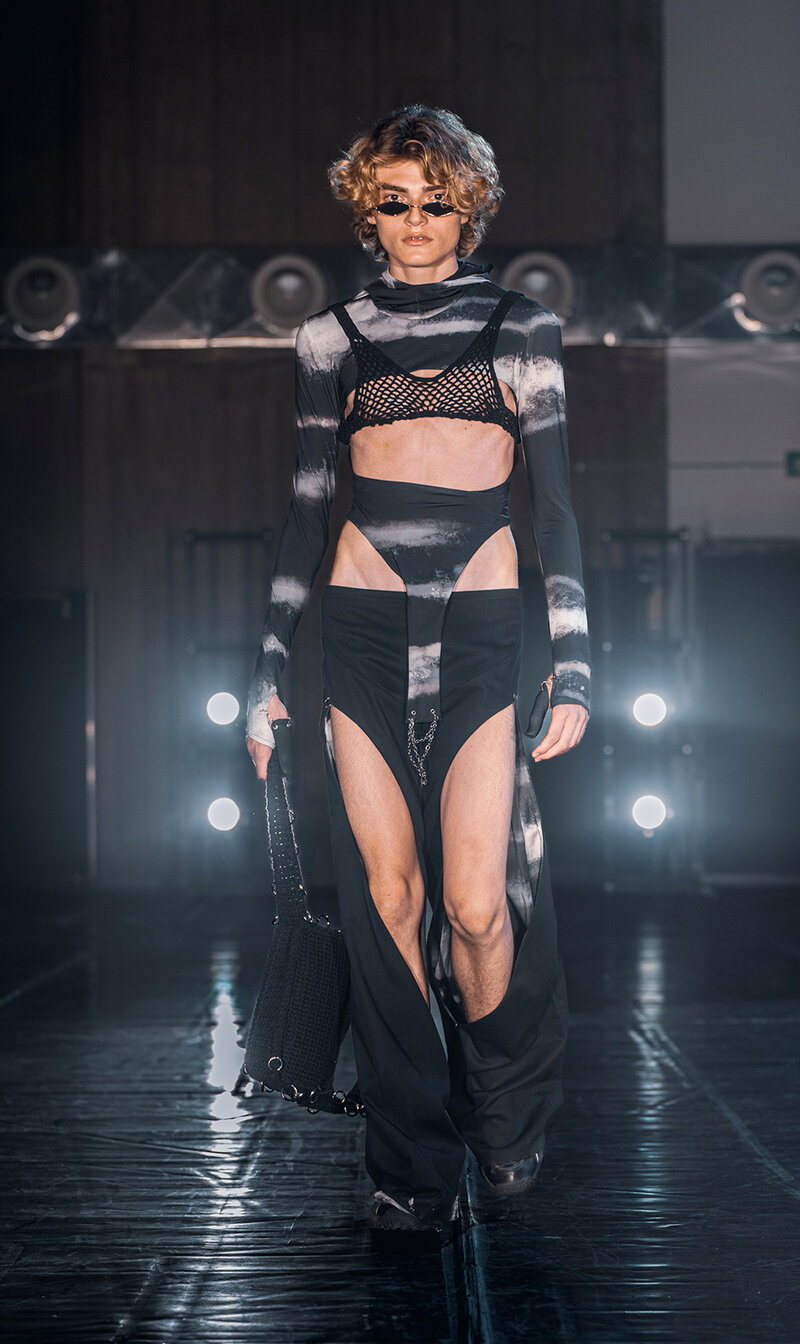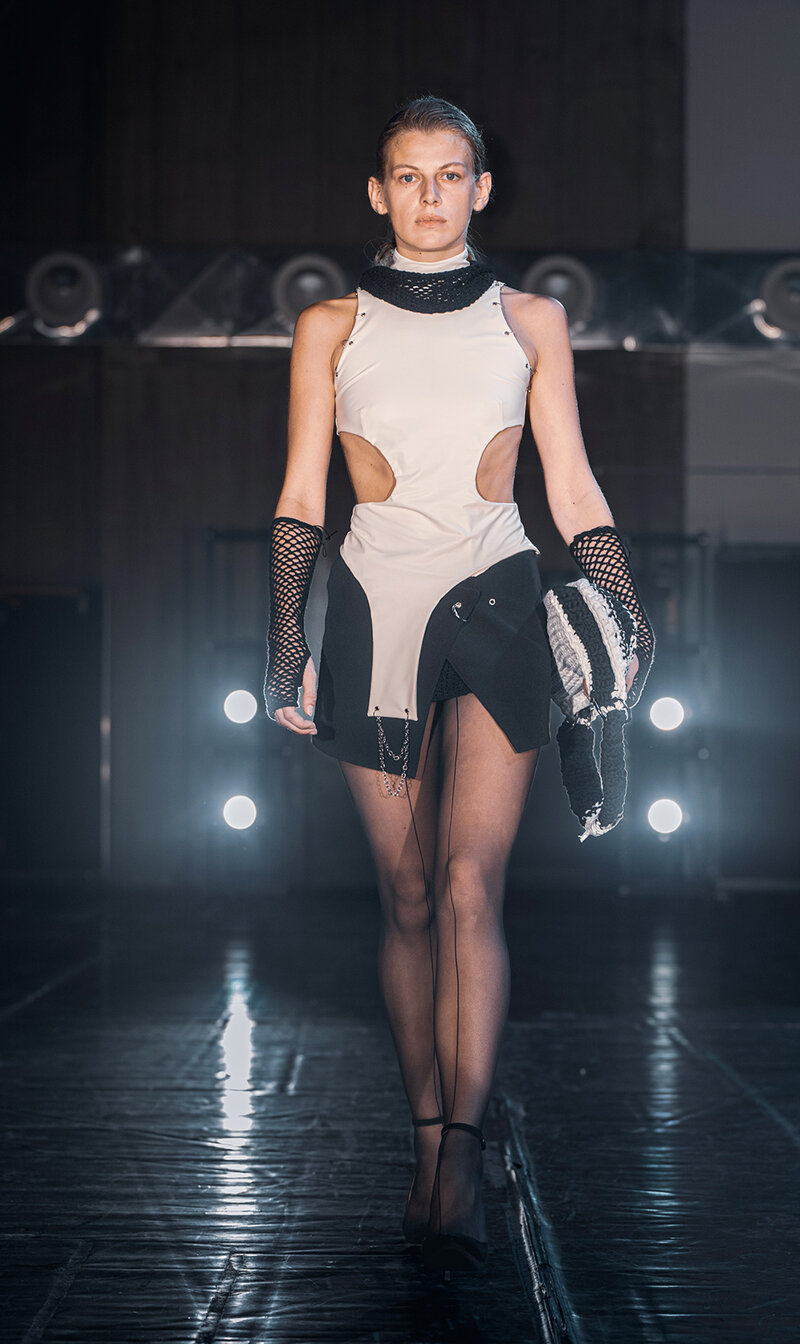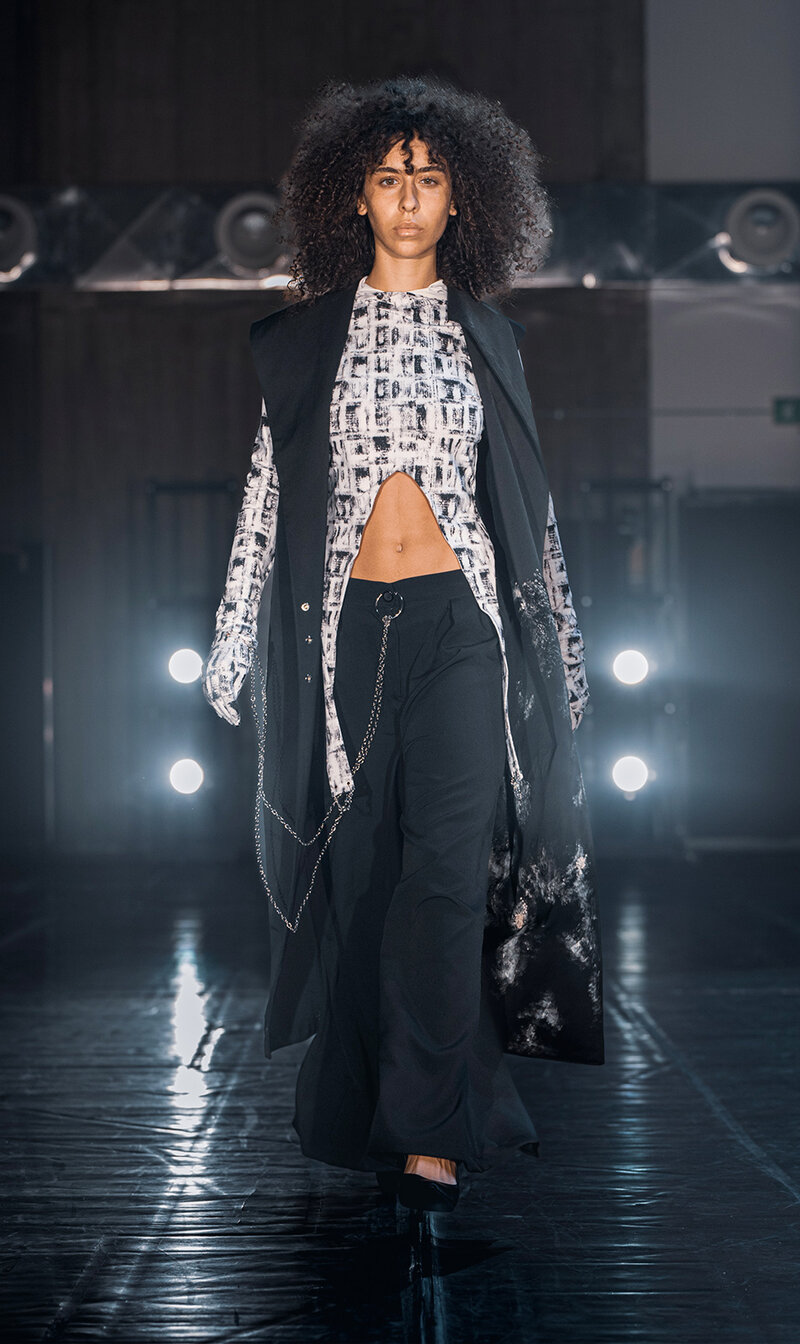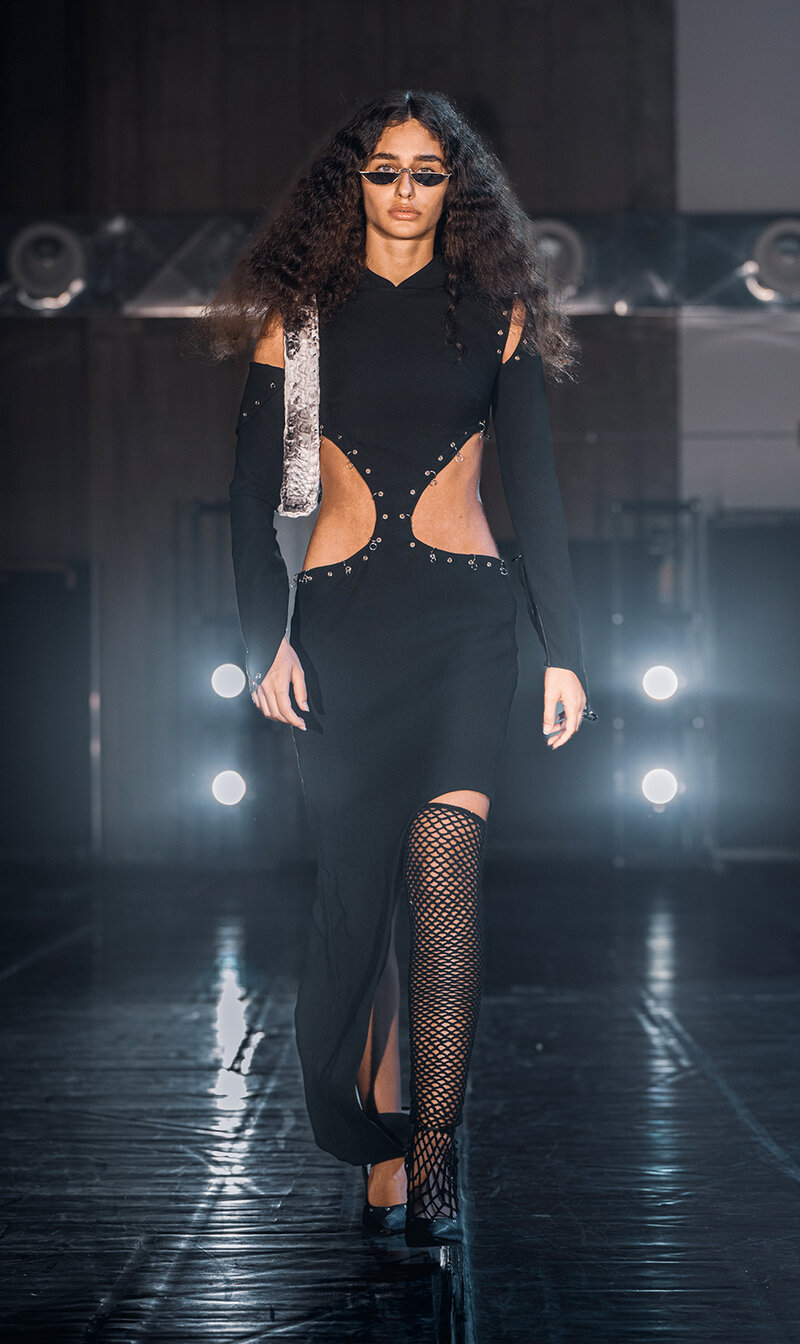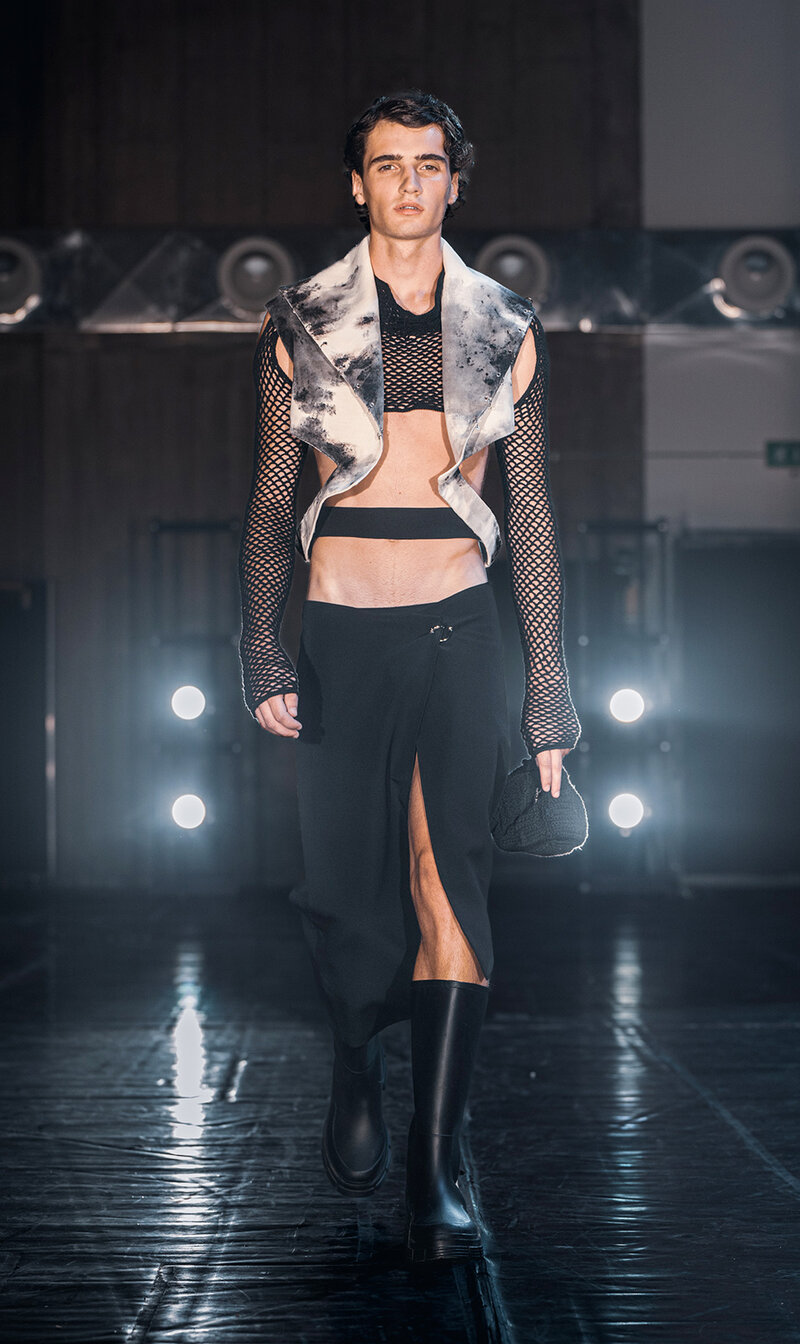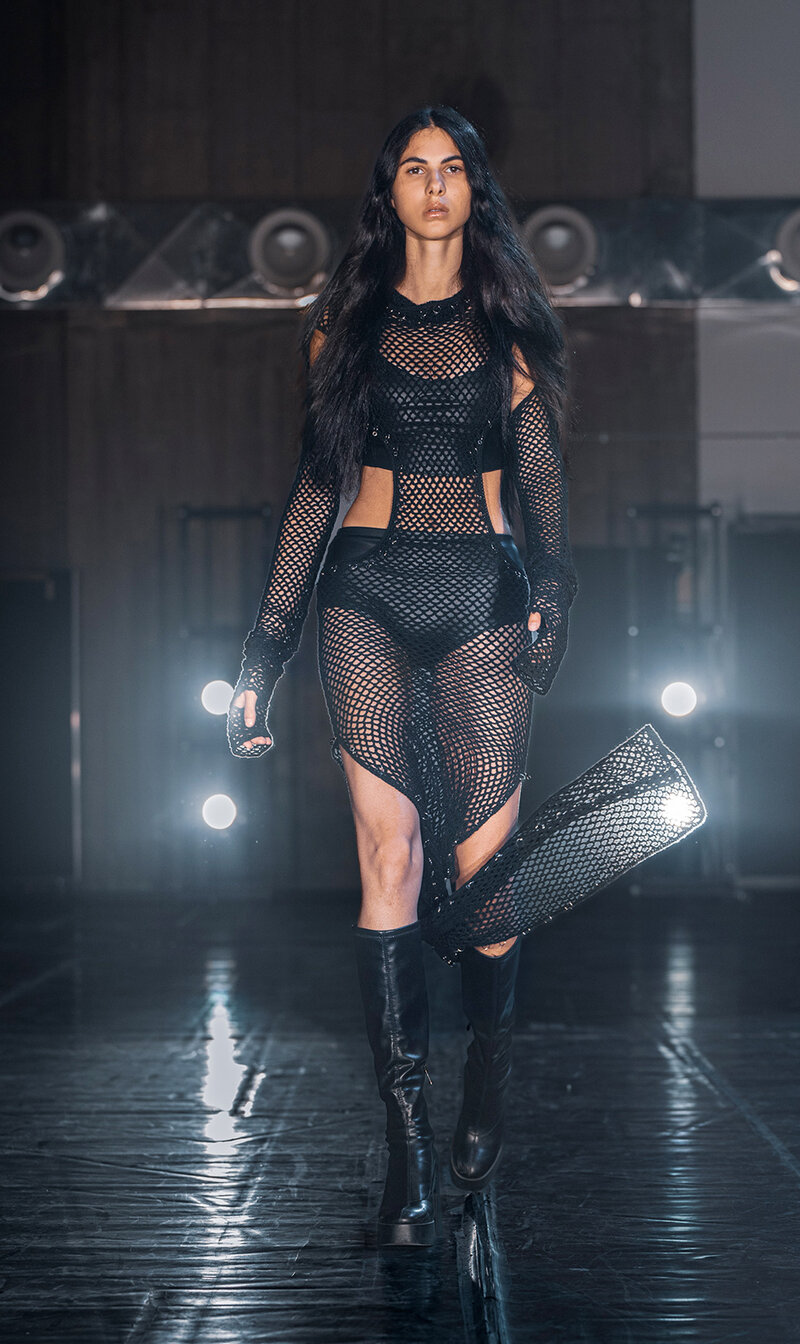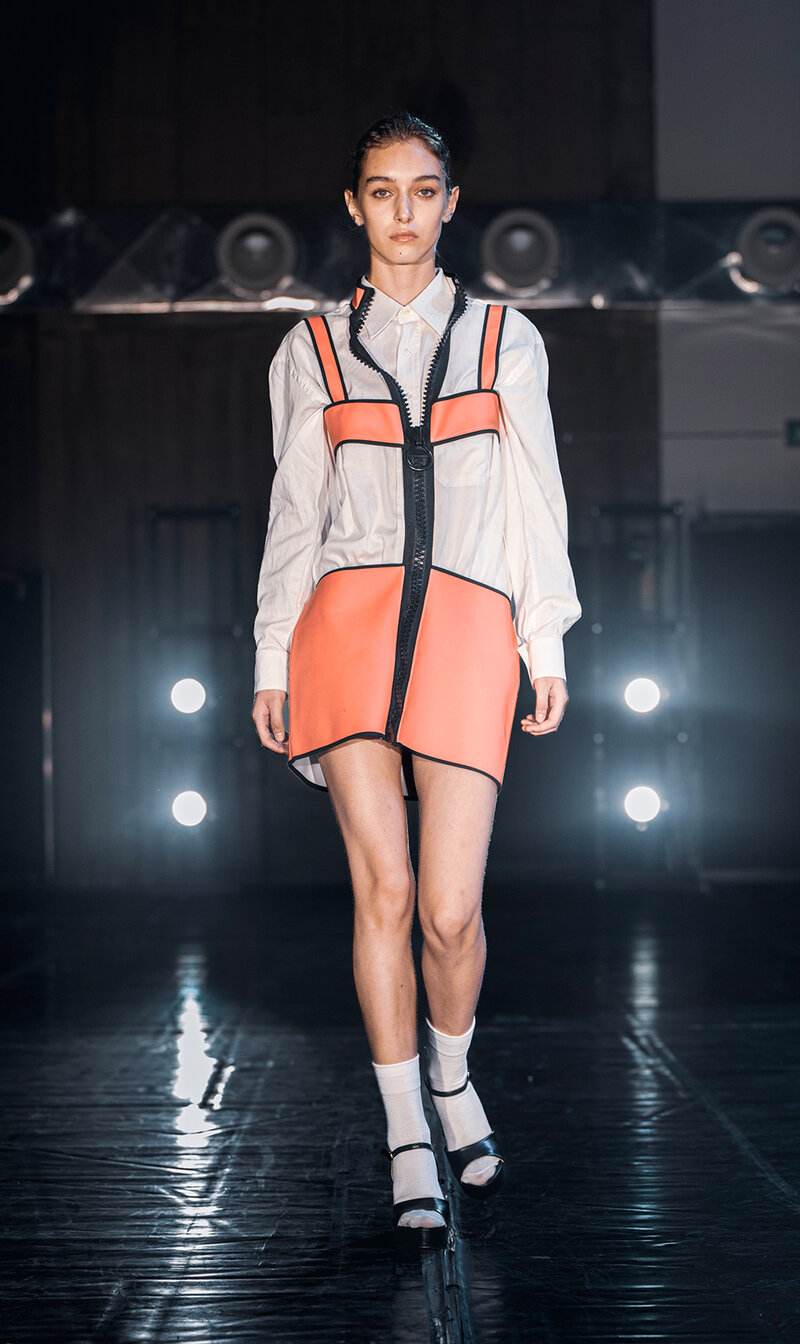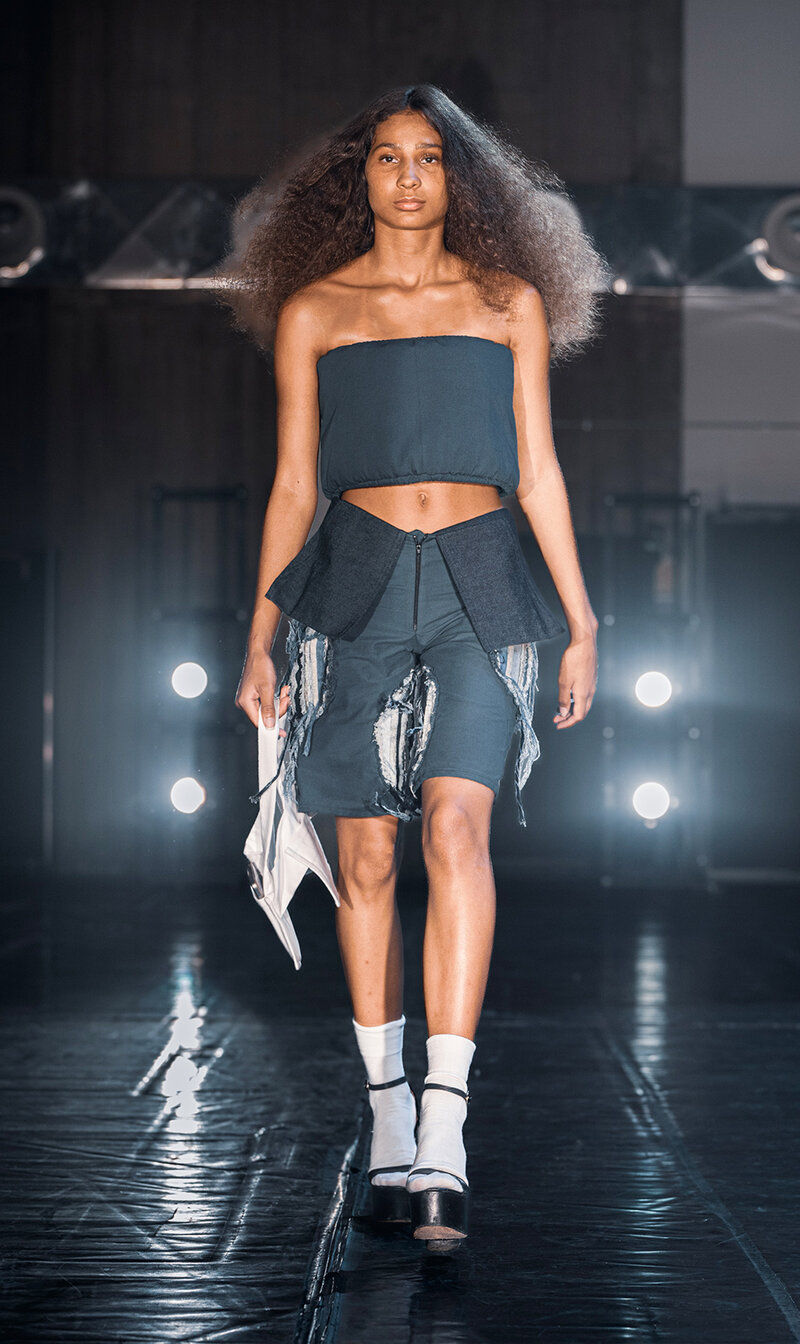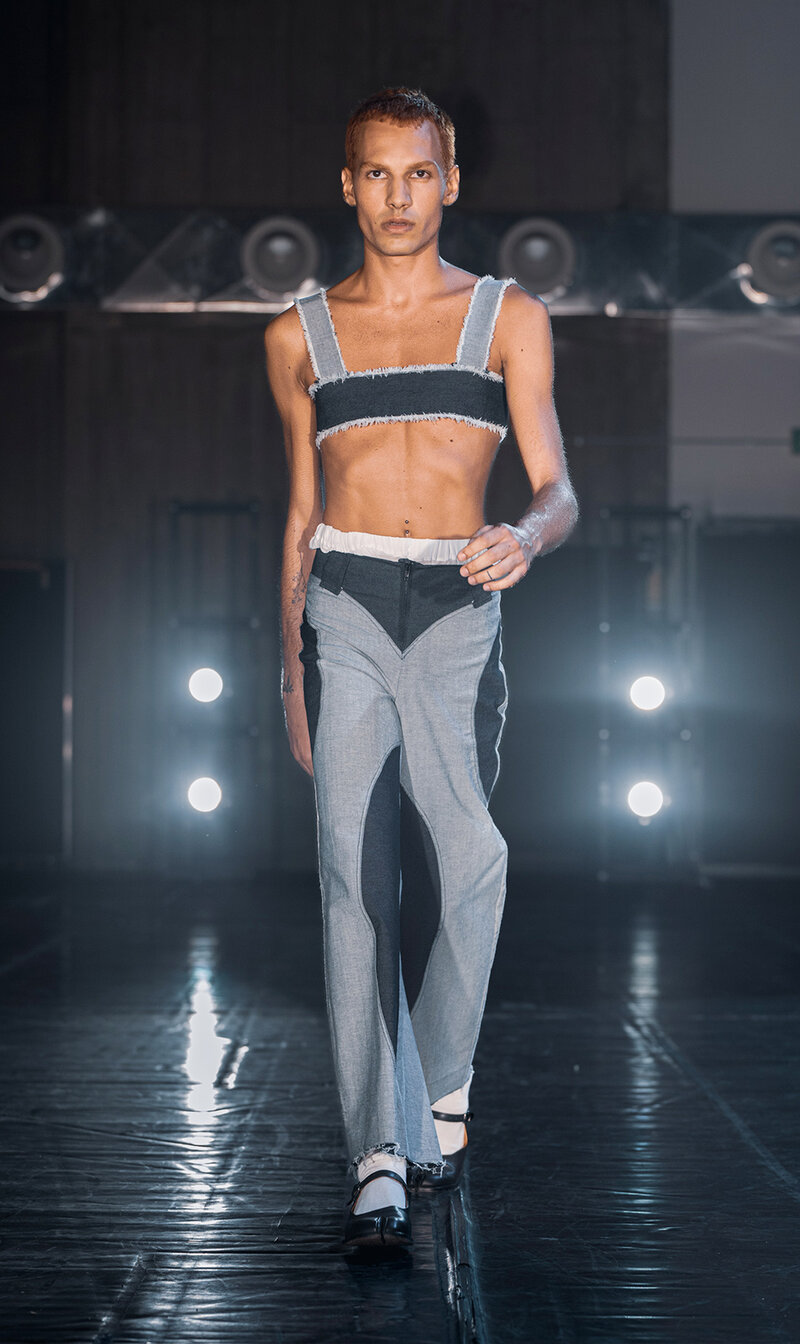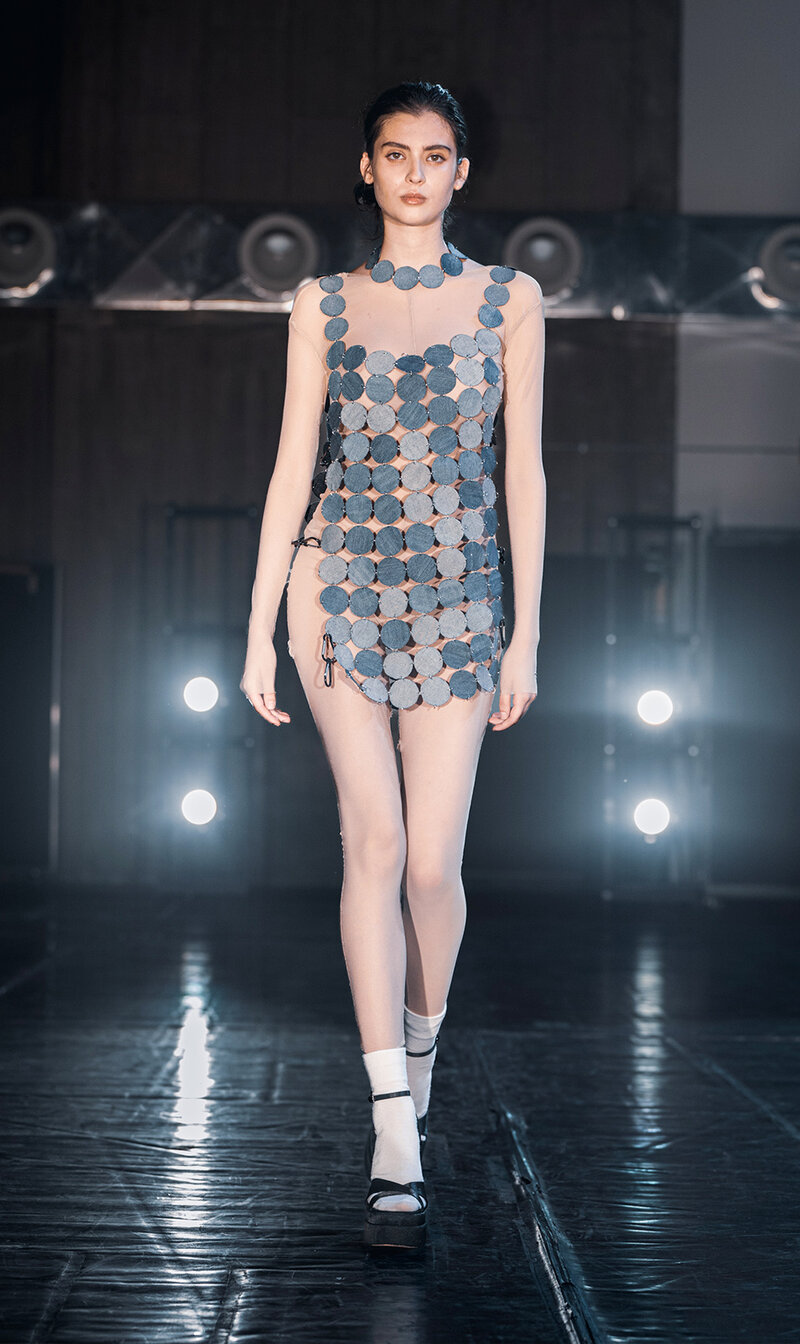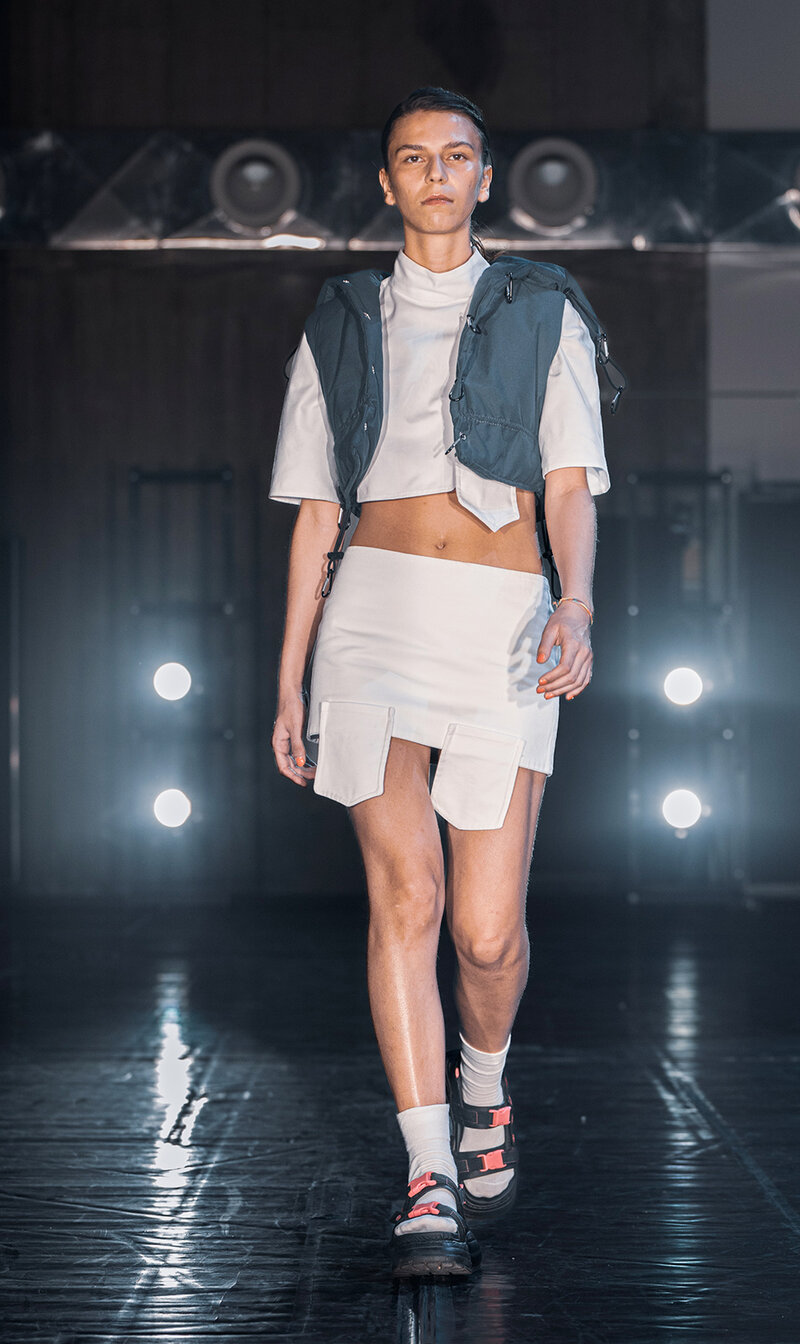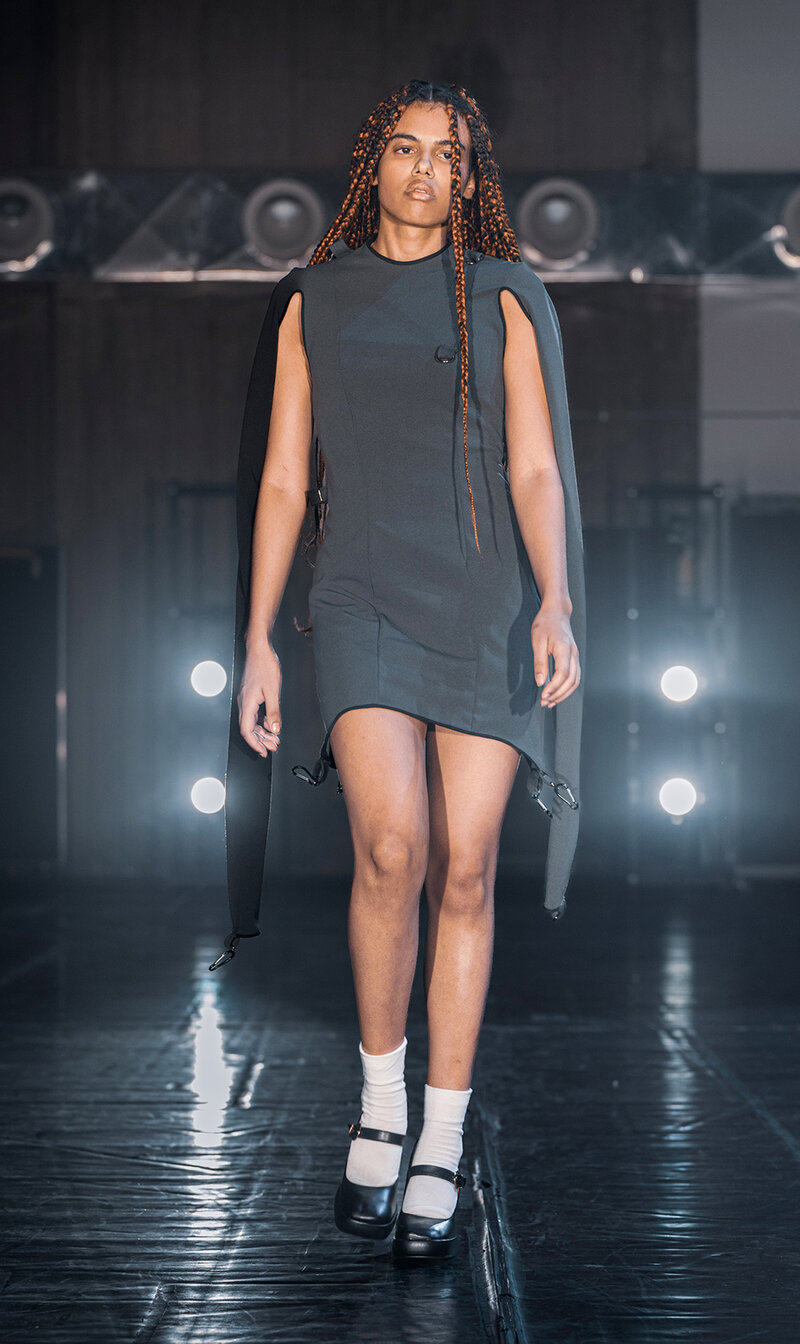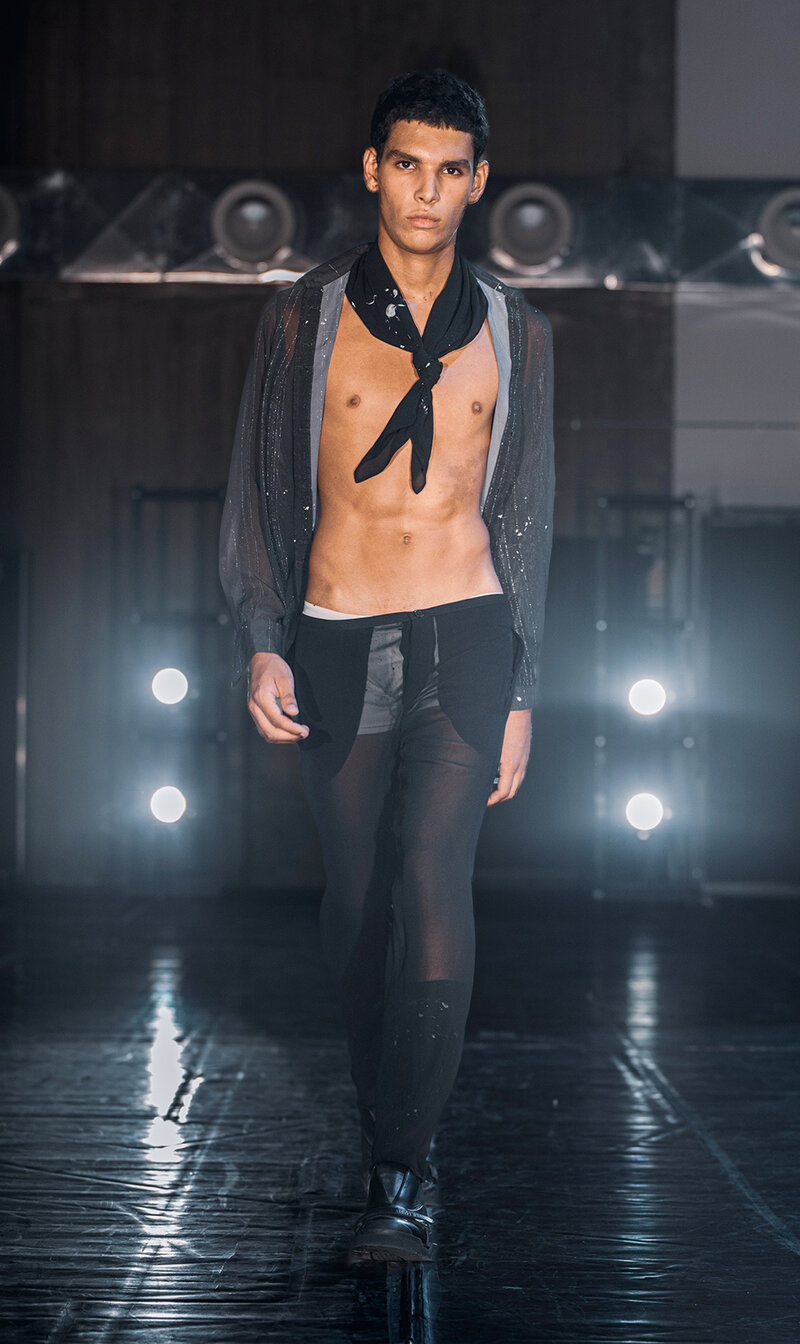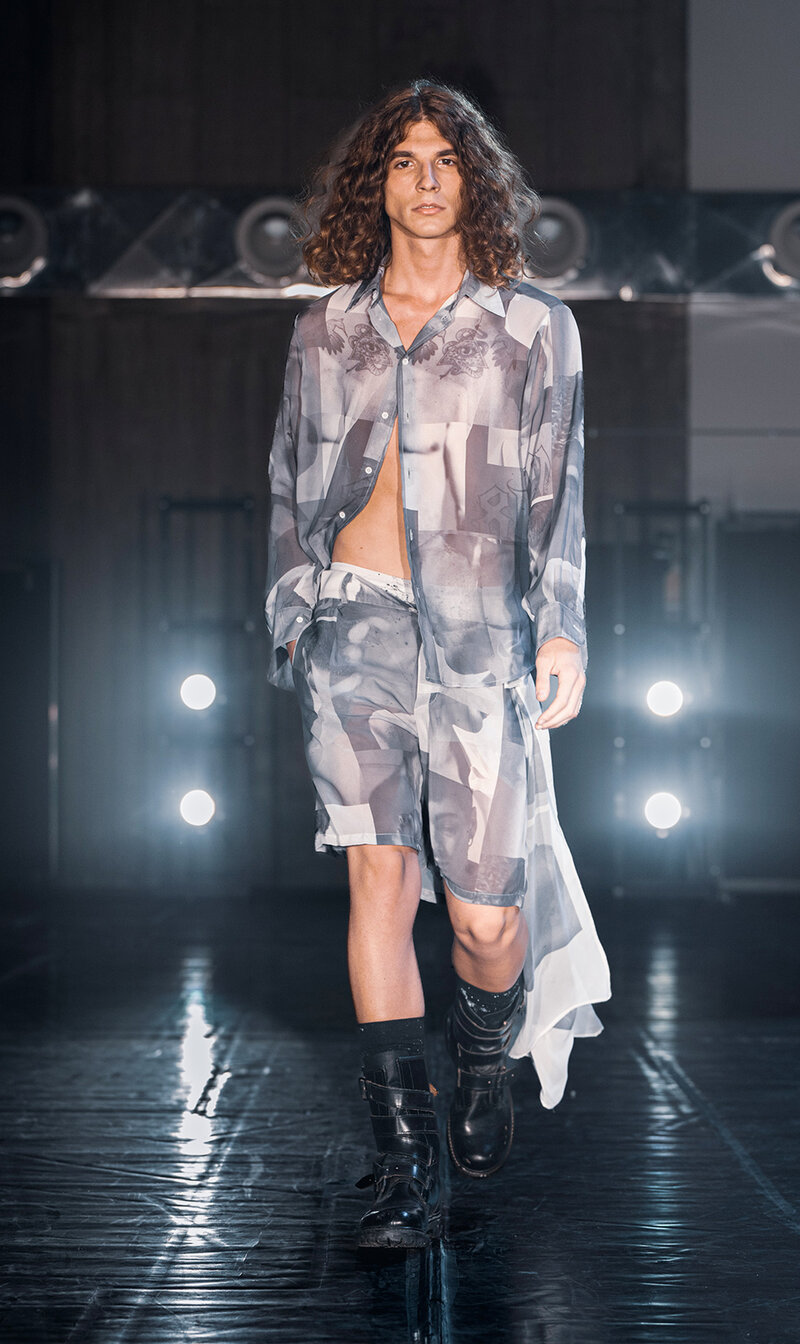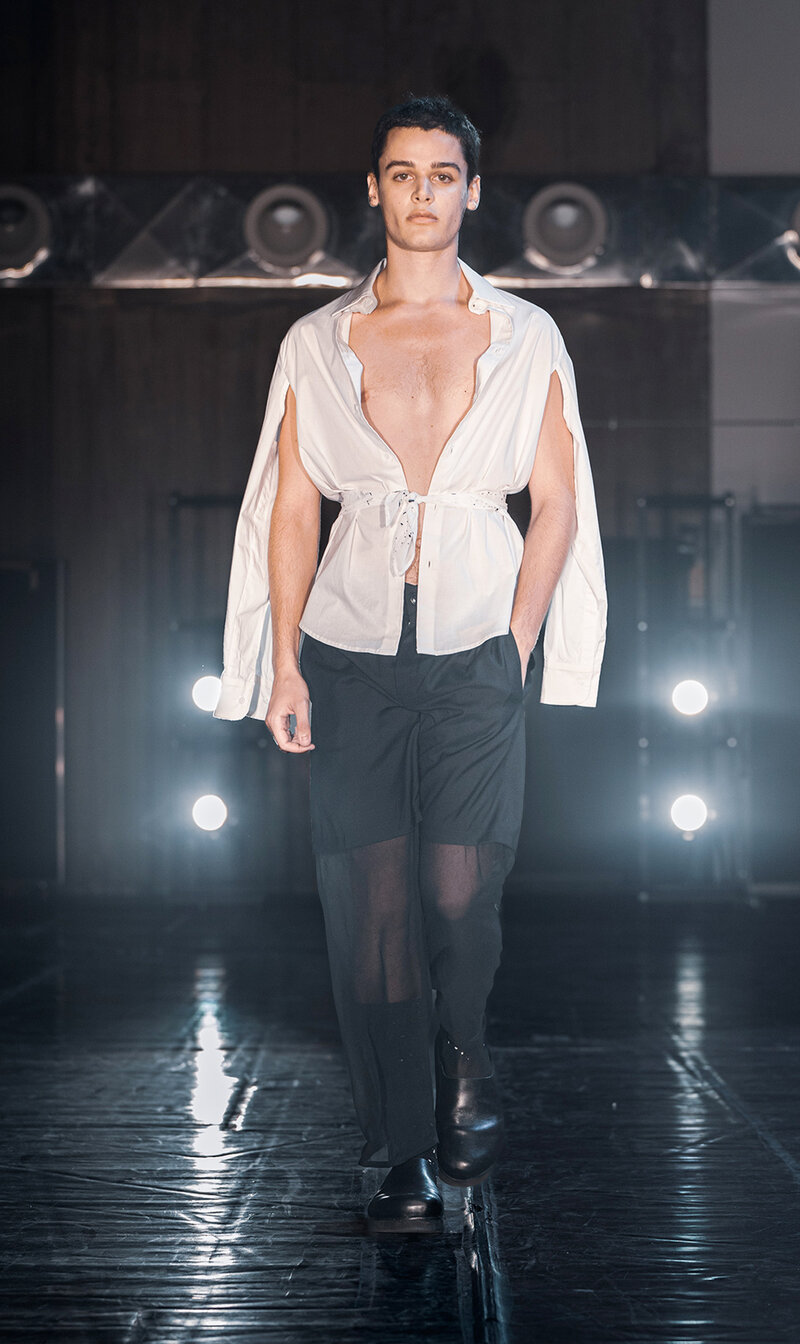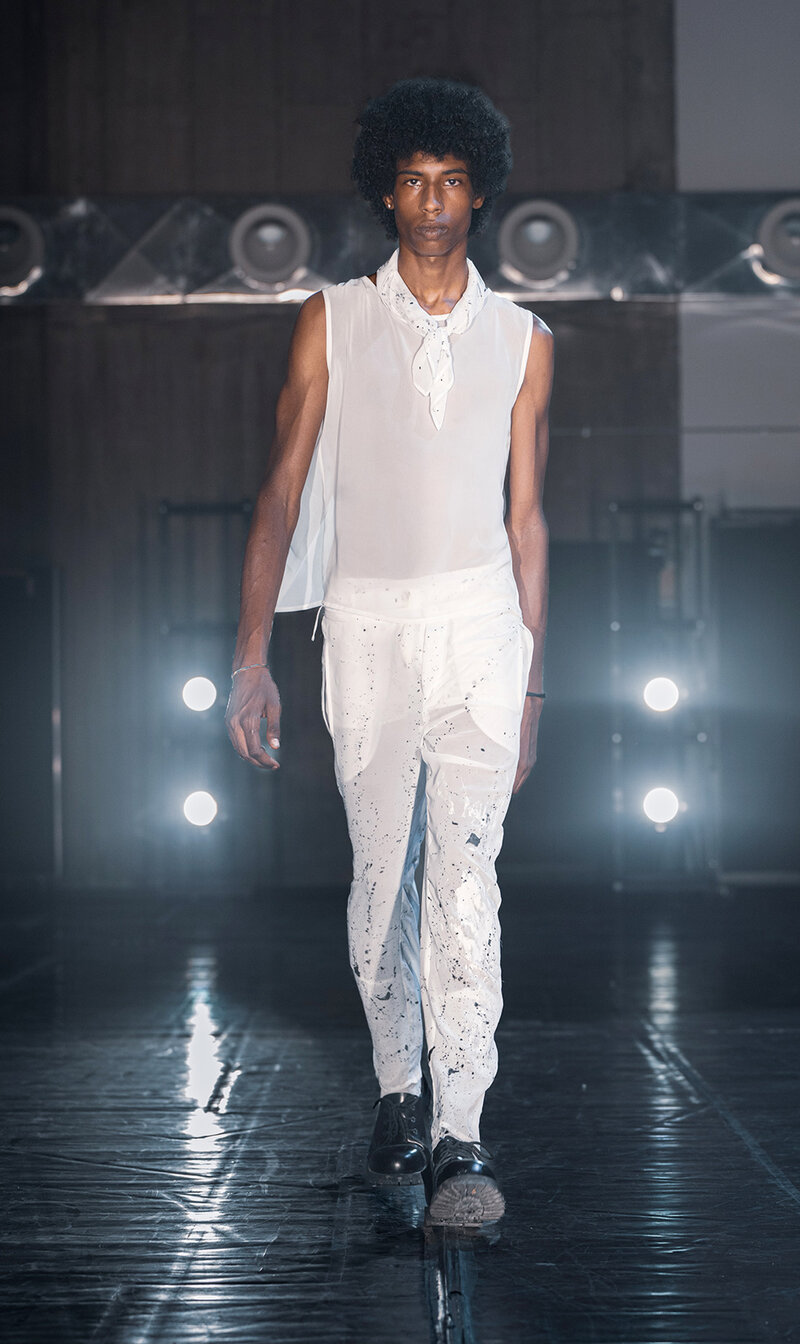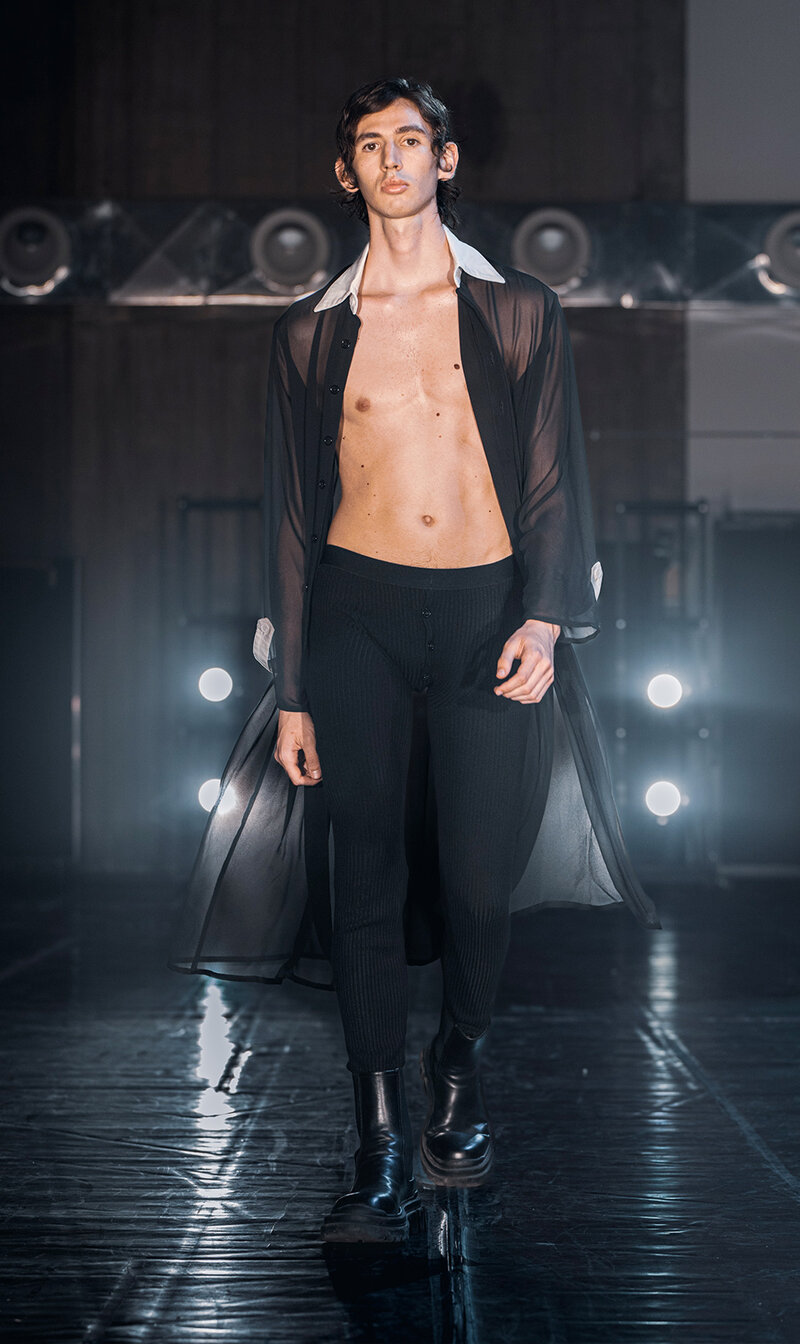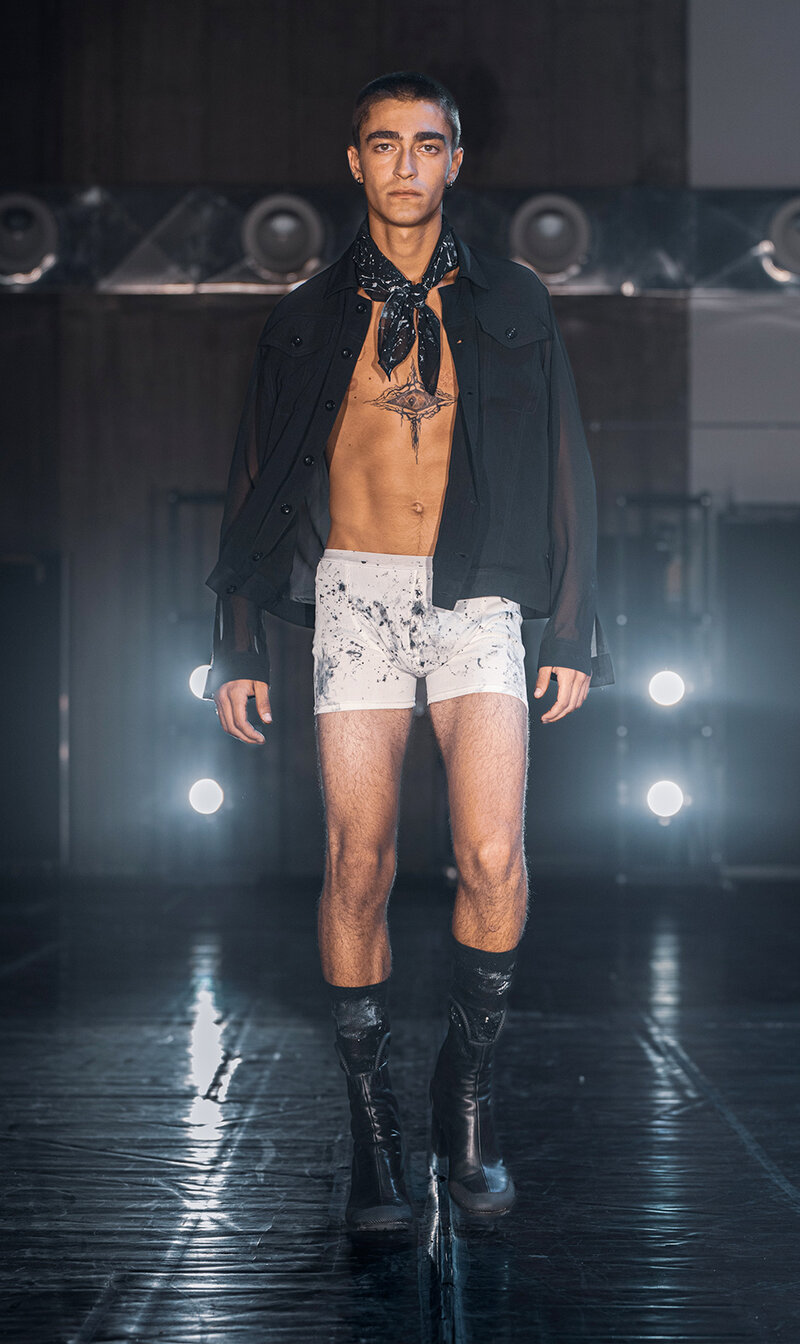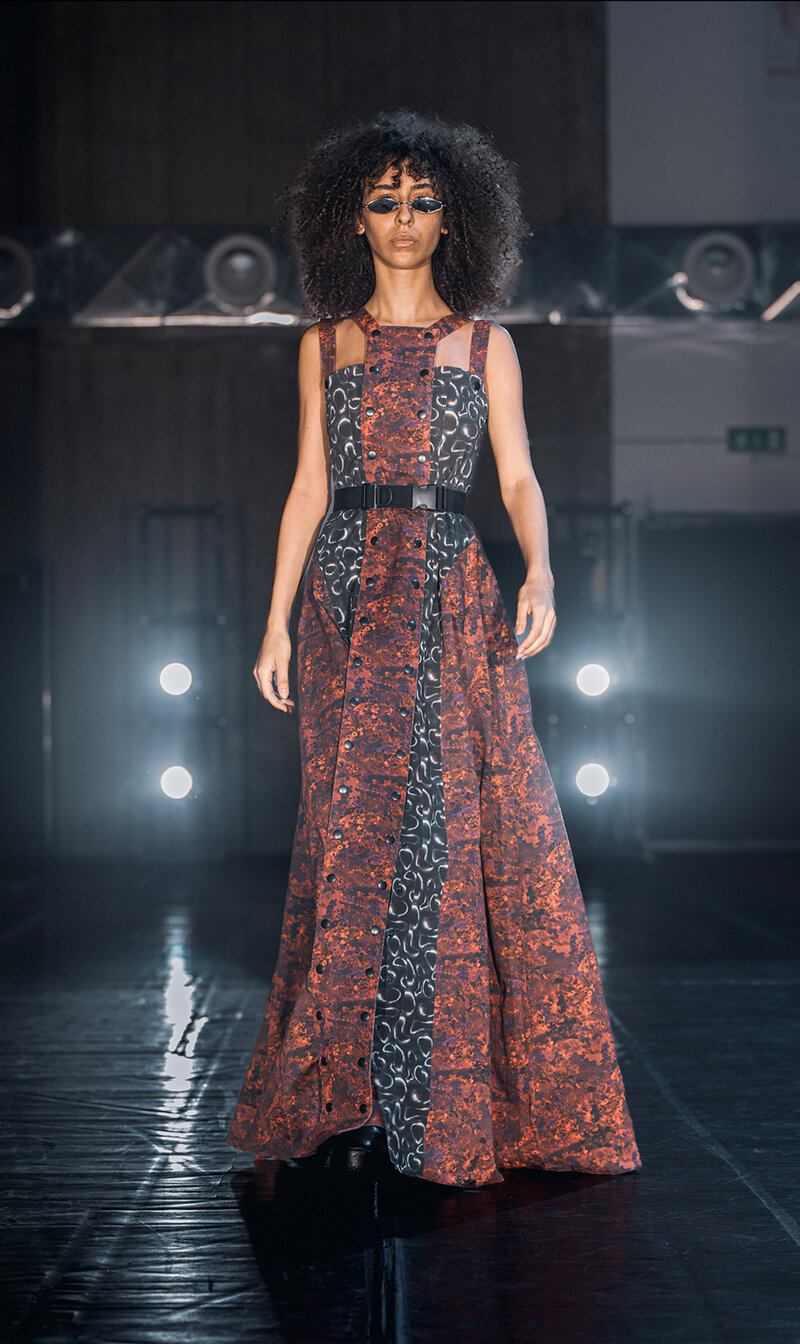 Michele Serra & Marika Vinci
Doom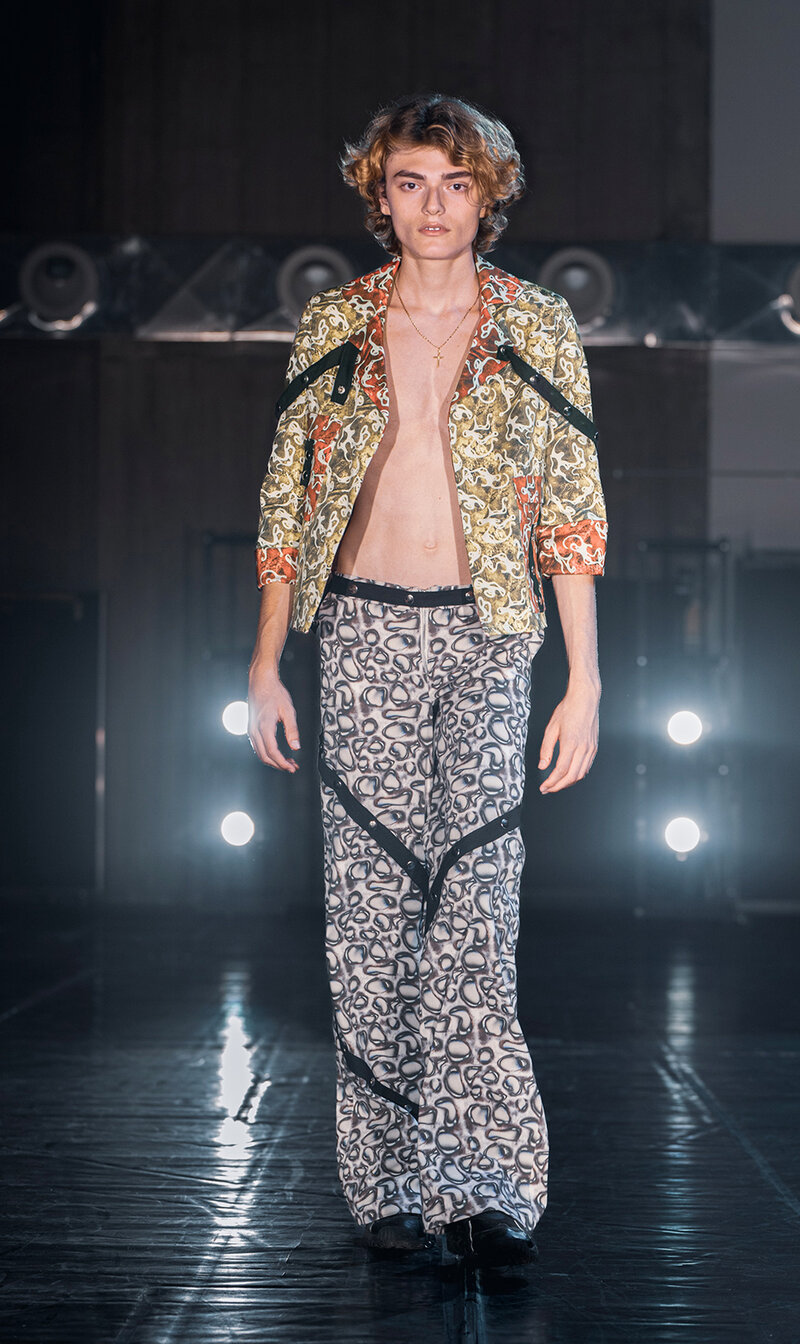 Michele Serra & Marika Vinci
Doom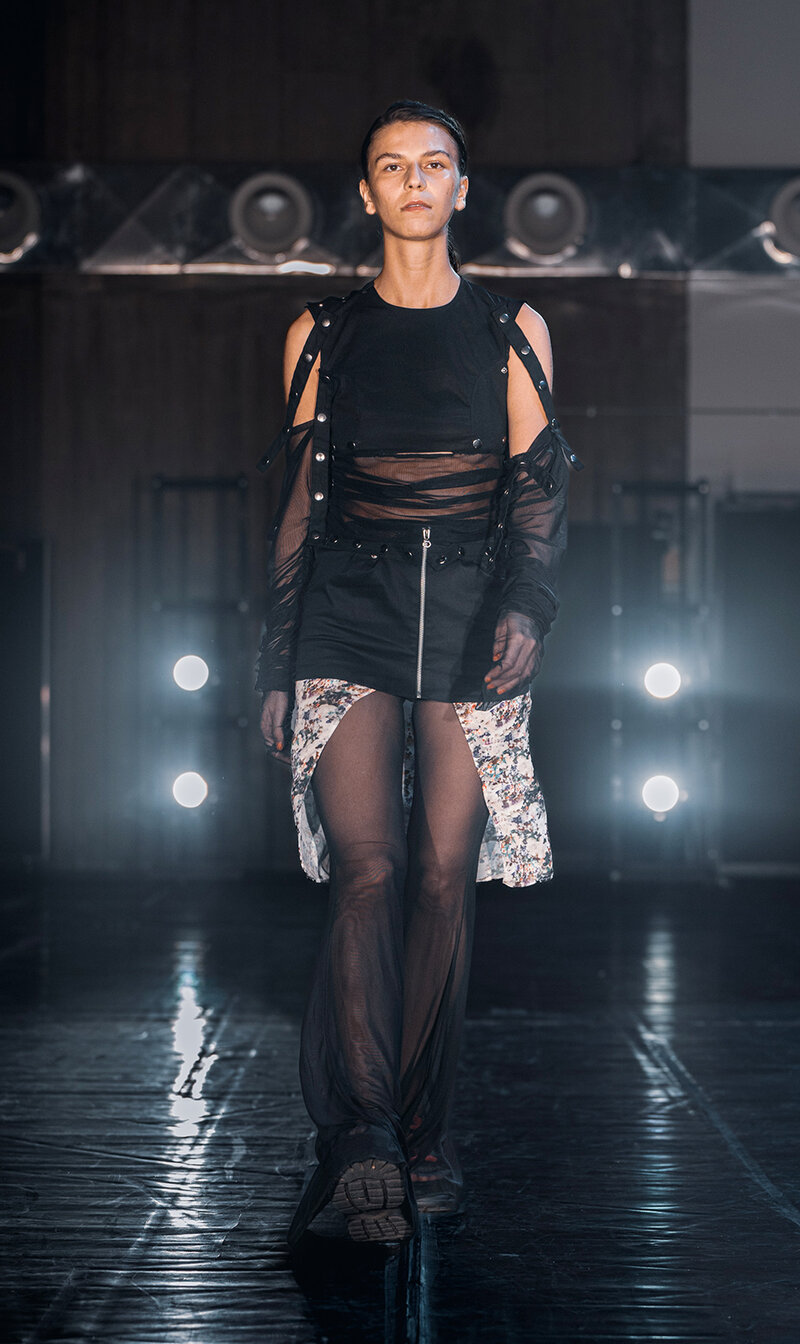 Michele Serra & Marika Vinci
Doom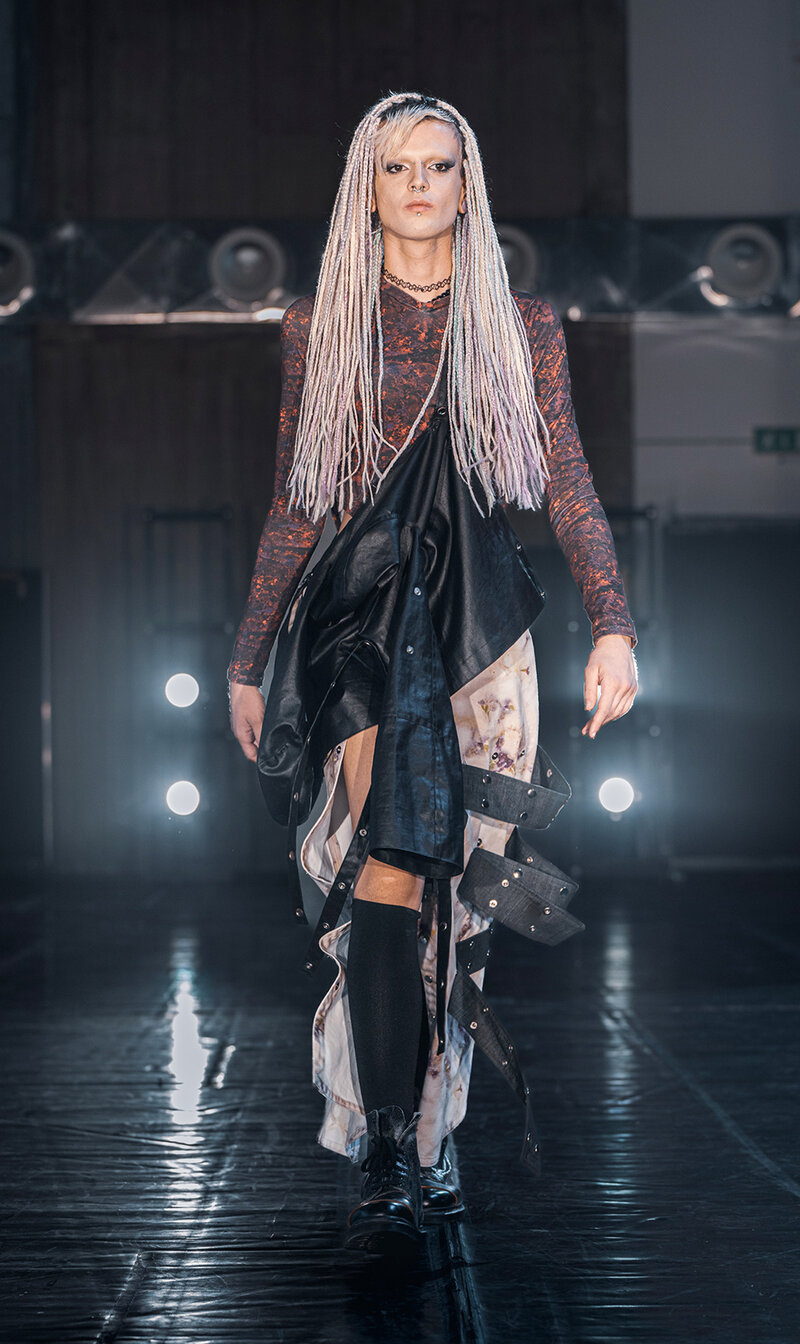 Michele Serra & Marika Vinci
Doom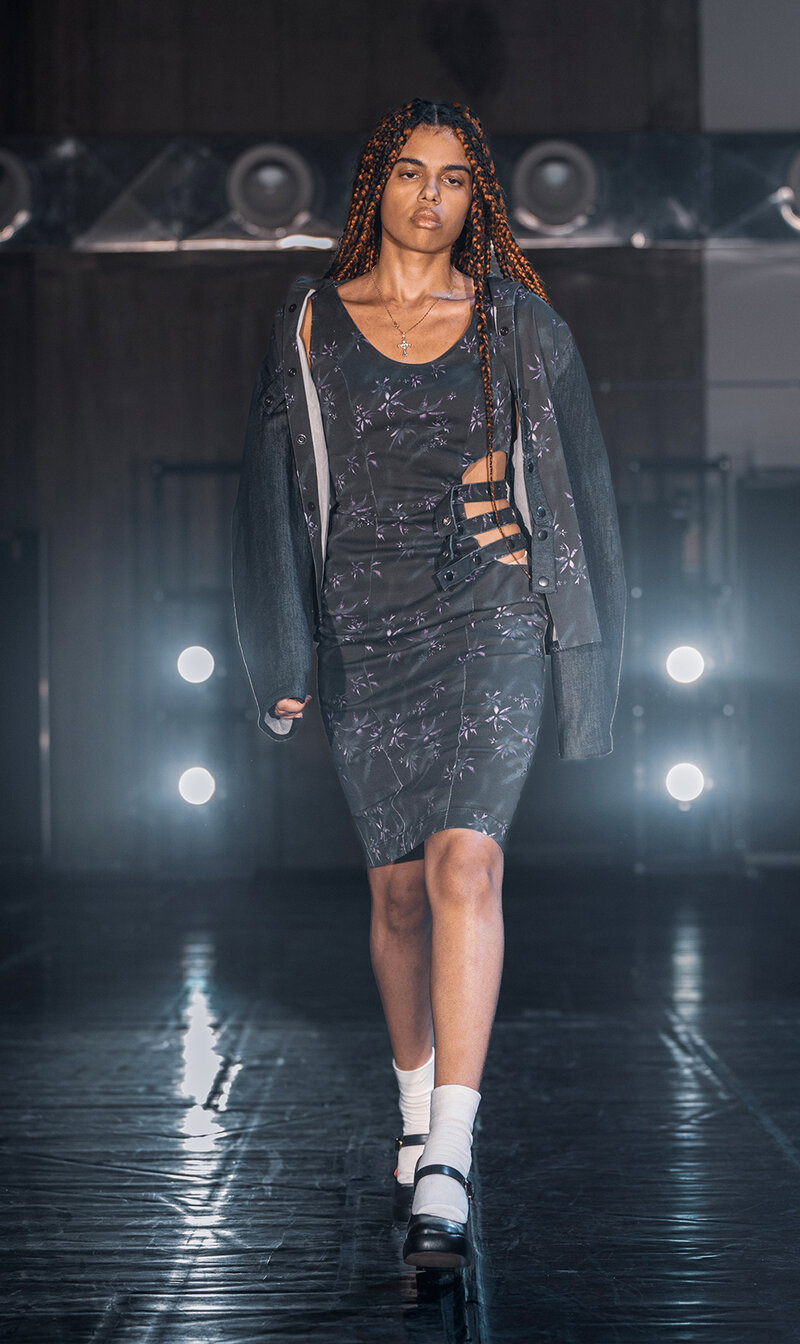 Michele Serra & Marika Vinci
Doom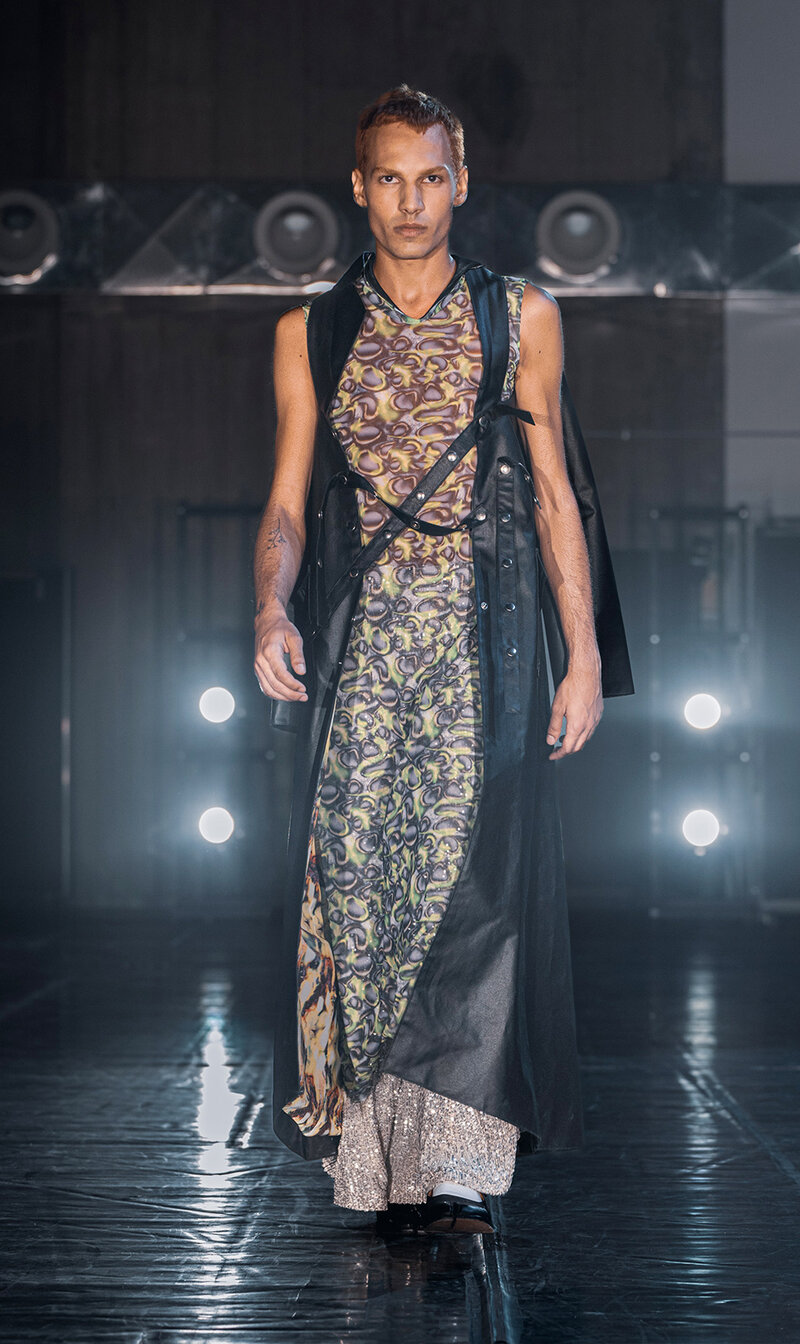 Michele Serra & Marika Vinci
Doom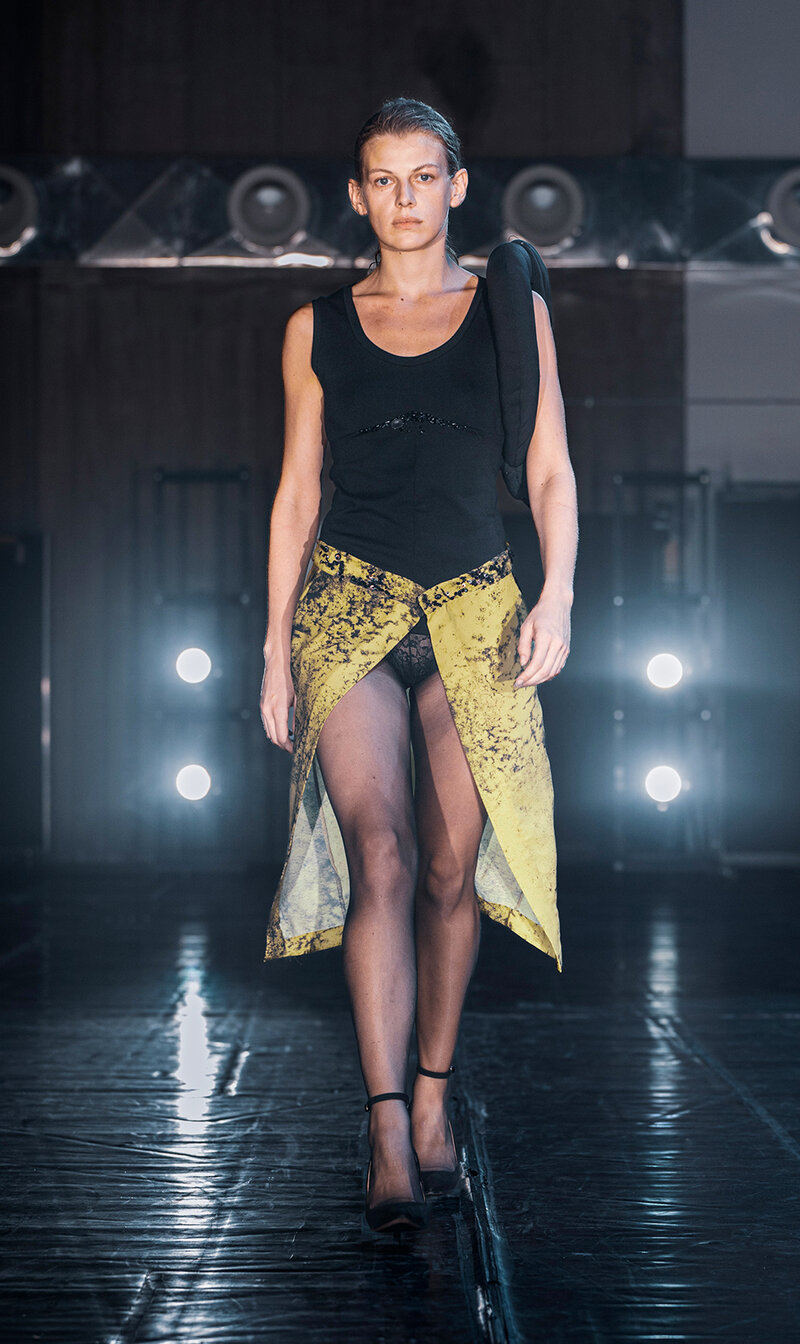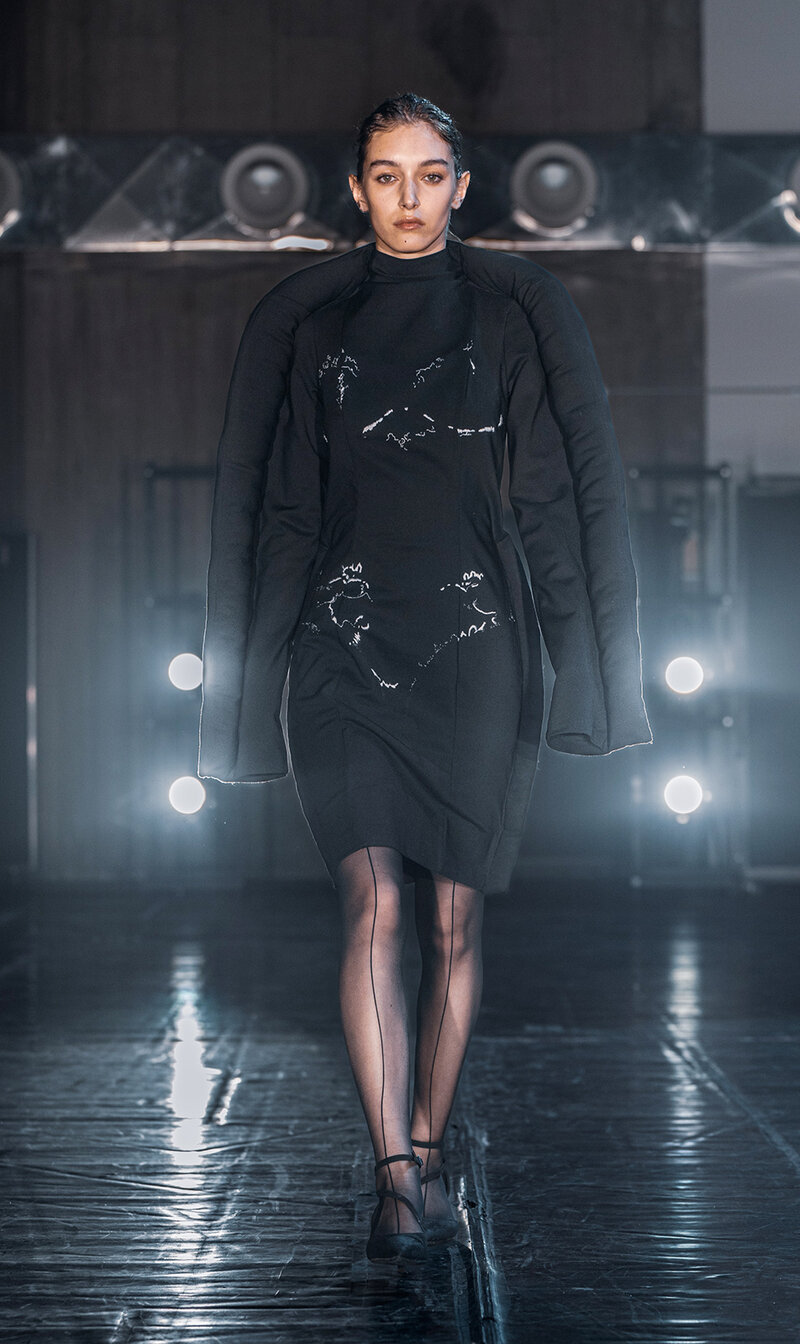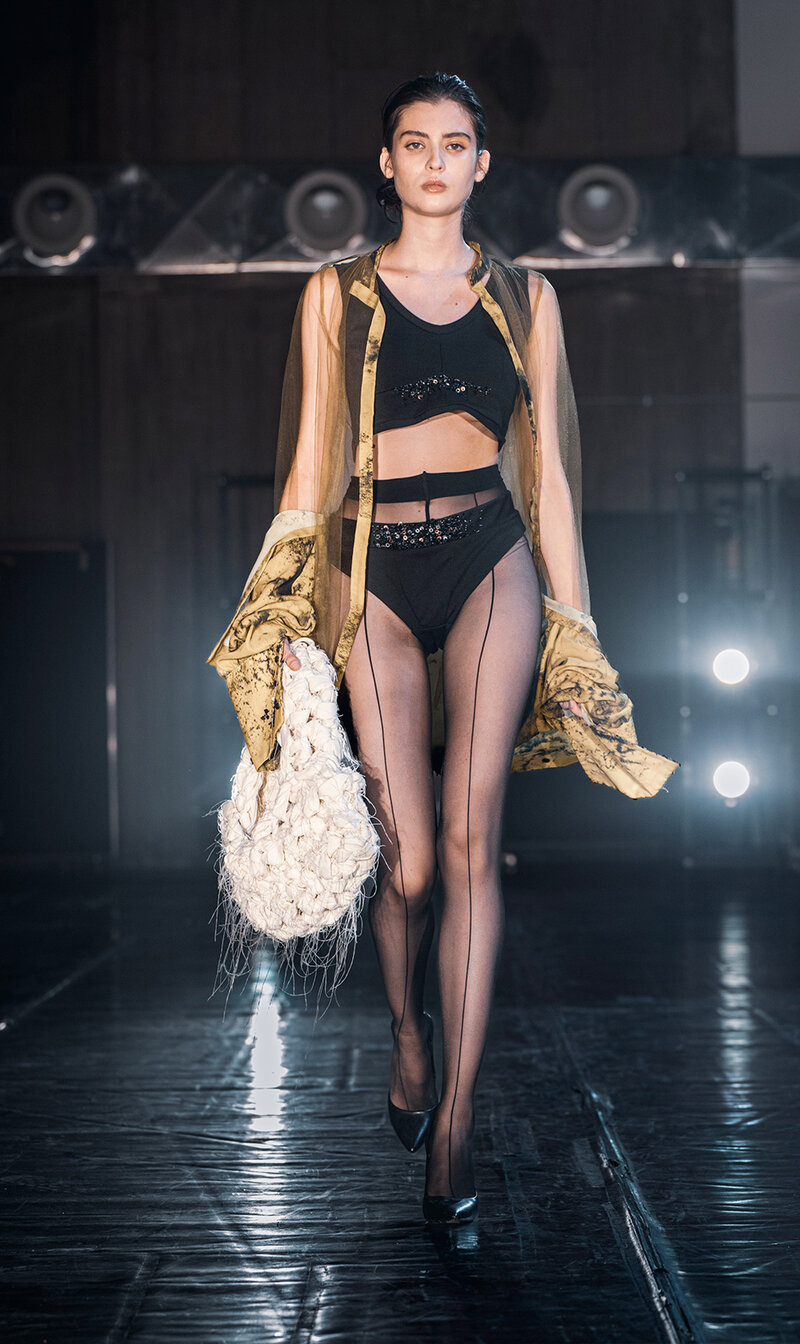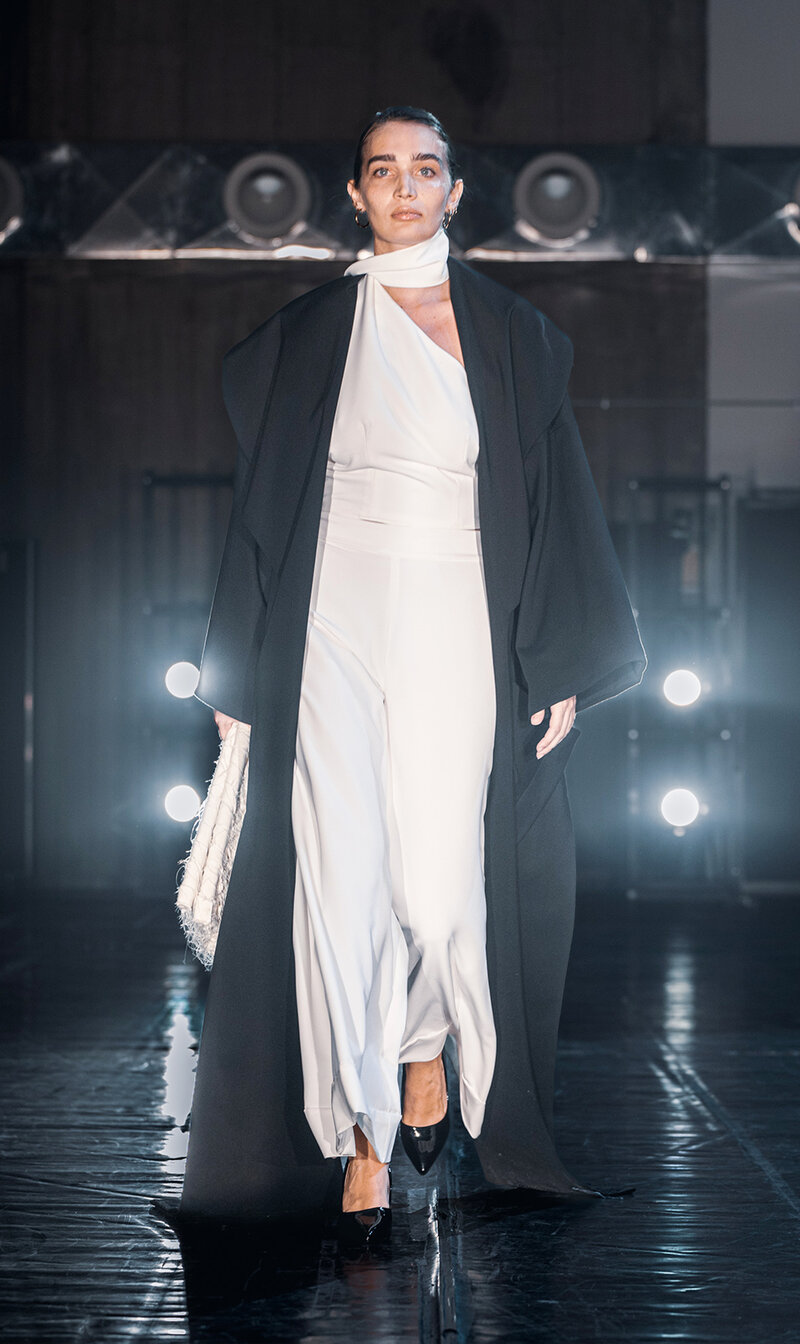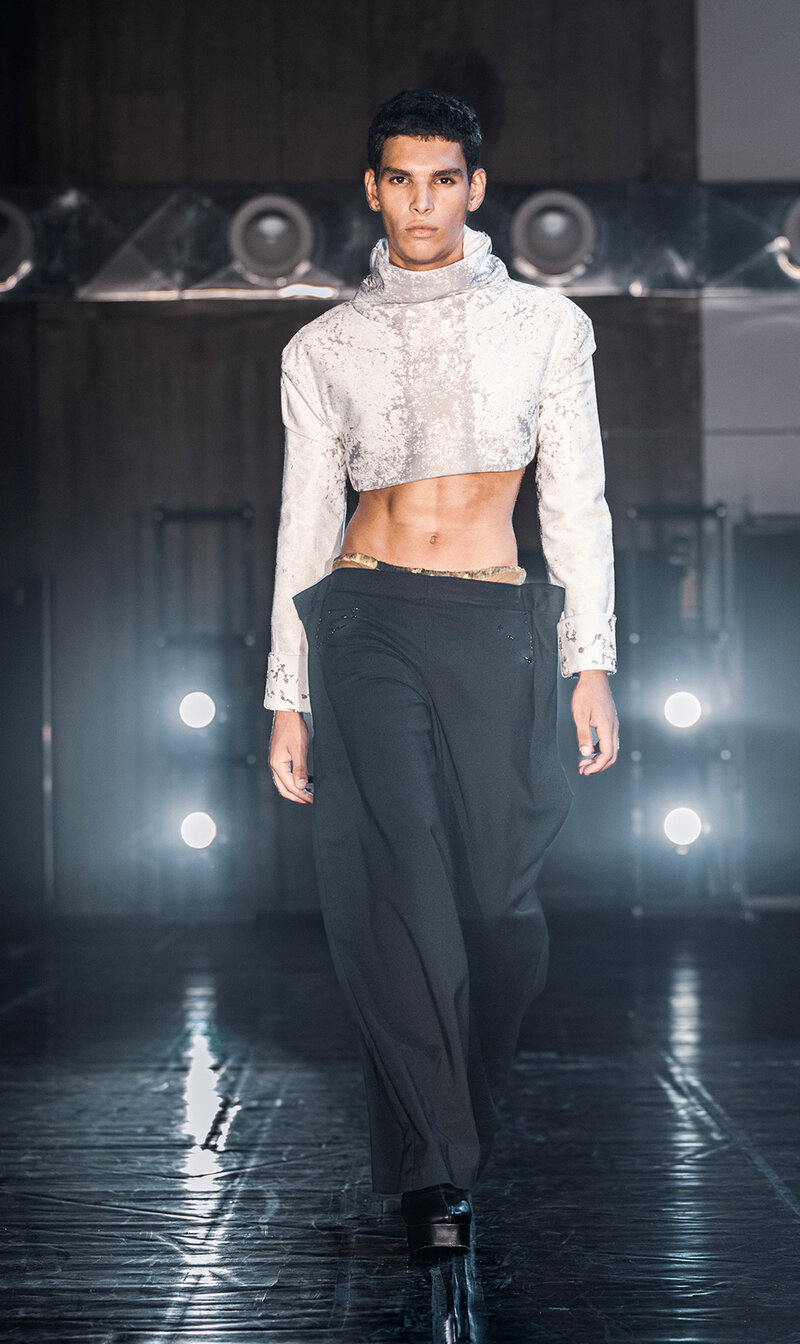 IED MILANO
IED ROMA
IED FIRENZE
IED TORINO
IED MADRID
IED BARCELONA