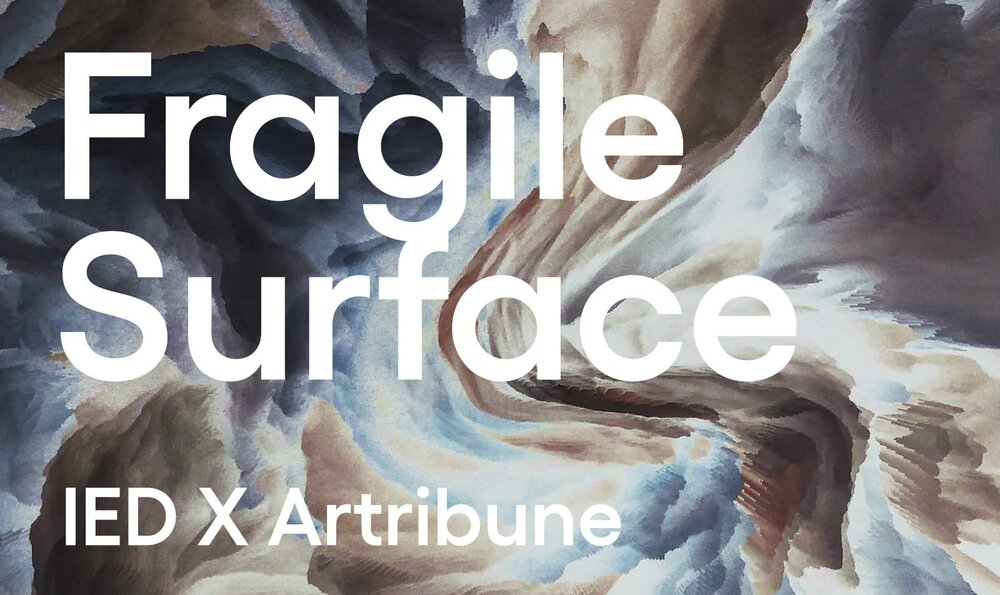 Fragile Surface
IED x Artribune
As of September 2022, IED has been producing covers for Artribune magazine.
Central contemporary themes such as the blurred boundaries between artistic disciplines, the contamination between art and technology, the relationship between humanity and nature, the intersection between reality and virtuality will be told through images and multimedia content created by students and alumni.
The multidisciplinary approach that has always been at the heart of IED's teaching methodology and the contents of Artribune will also allow an in-depth study of the artistic and design disciplines involved in the selected works and their increasingly blurred and overlapping boundaries.
Each cover, created exclusively for Artribune, will therefore symbolise the threshold to cross in order to immerse oneself in the depth and versatility of the project. The fragile surface to be broken in order to venture into the hyper-connected imagination of the designers.
SURFACE #2: The cover
Stop Making Boring Art
The journey through the multidisciplinarity of the Arts continues through the work Stop Making Boring Art developed by Andrea Crespi, 22nd century artist and Alumnus of the IED courses in Product Design and Art Direction.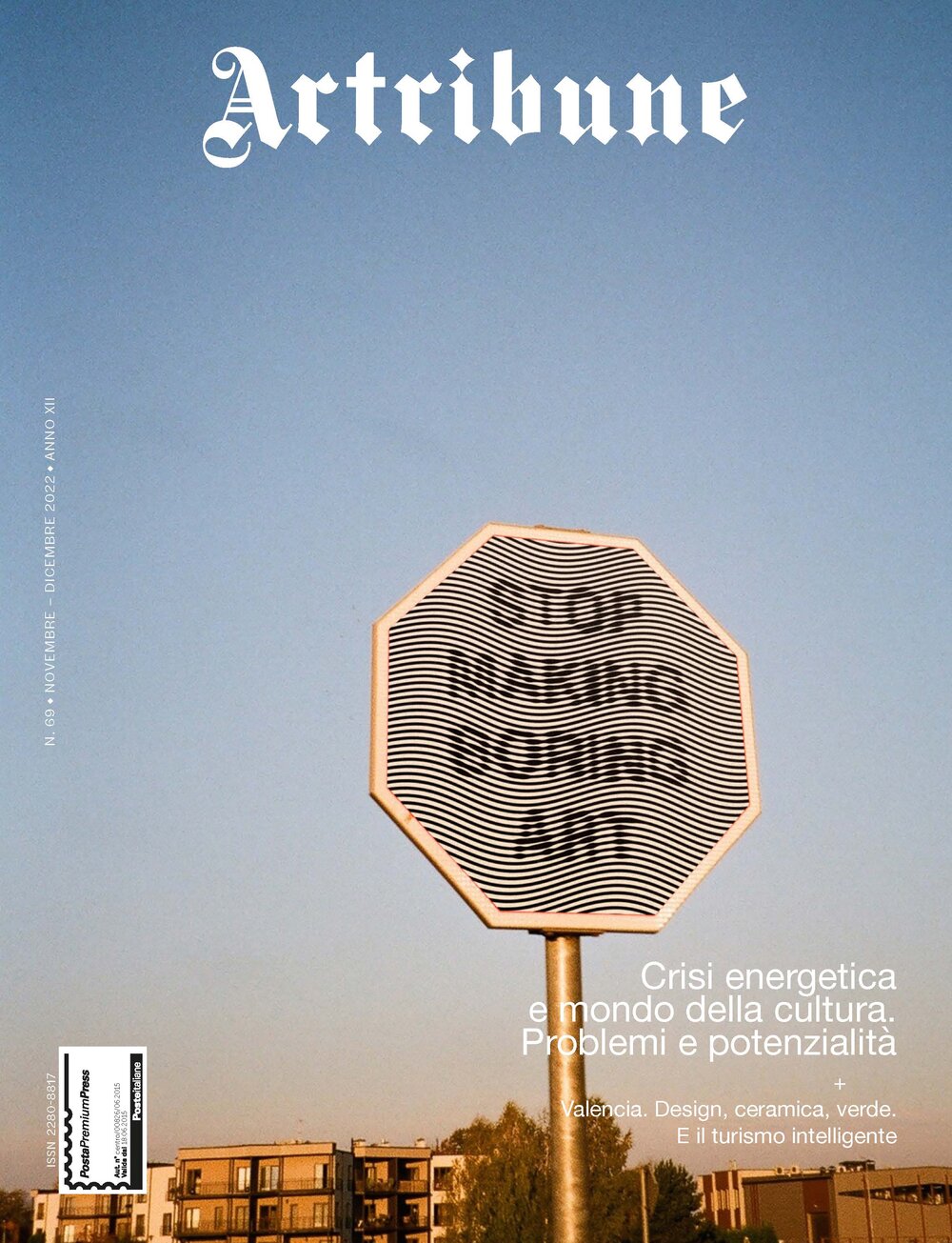 SURFACE #2: The project
Stop Making Boring Art
Stop Making Boring Art is a work-manifesto that invites us to reflect on the meaning of art in a world where everything has already been created, but above all, a big stop against the rules of the market by overturning all logic. Andrea Crespi distances himself from all that is considered traditional and conservative, adopting an unconventional aesthetic and ethos and bringing forth direct, immediate and viral messages.
His is a statement that calls for renewal, conscious conception and creation, continuous research and experimentation. Only by being courageous and always putting oneself out there, by going outside our artistic comfort zone, can we ensure that the production result is never boring, while remaining exquisitely subjective.
Text by Alisia Viola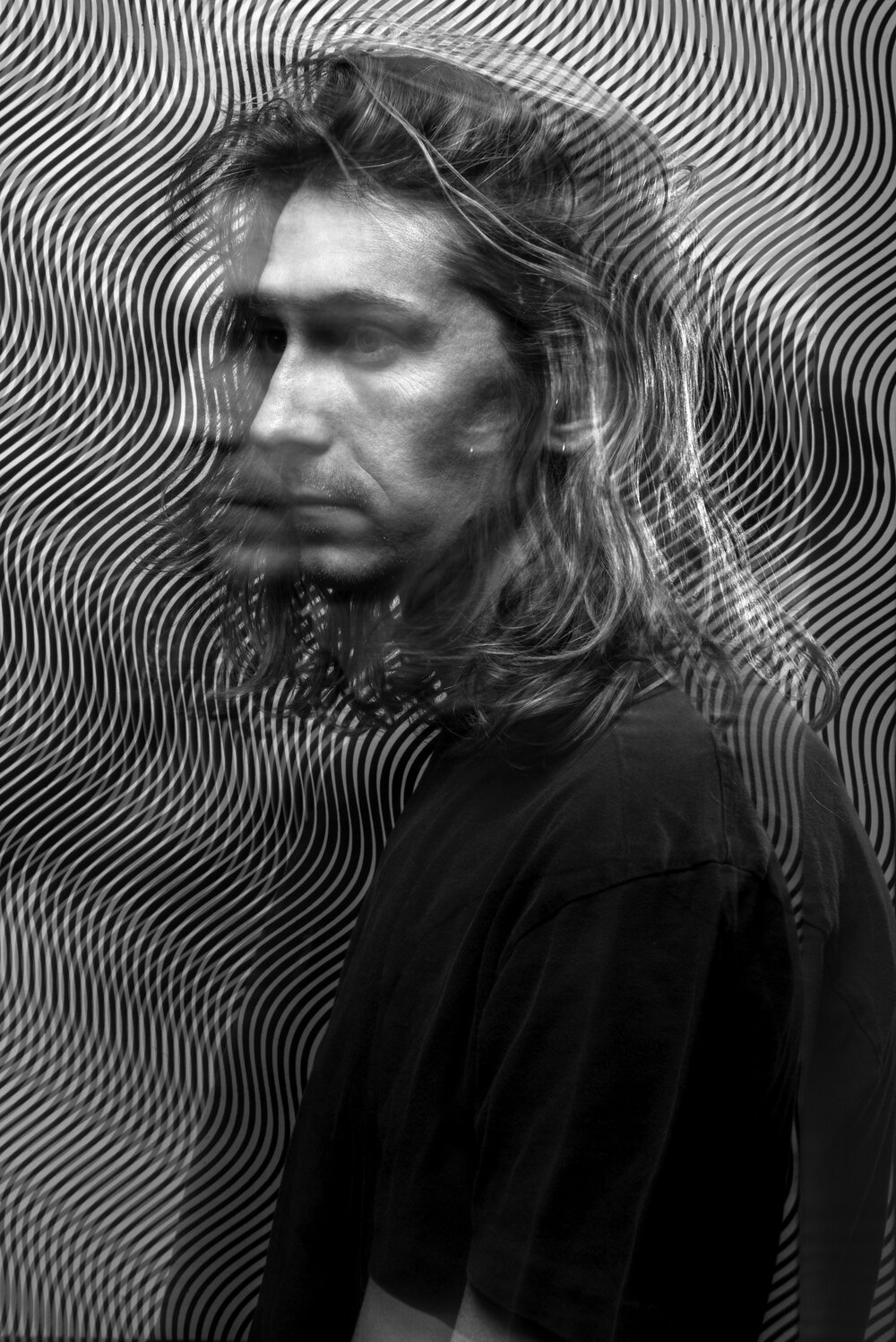 Andrea Crespi
Andrea Crespi was born on 3 August 1992 in Varese. He graduated in Product Design at the IED in Milan and continued his studies in Art Direction.
Andrea immediately embarked on a career focused on communication and visual arts, and in parallel with his work as an art director at a creative agency in Lugano, Switzerland, he set out on his artistic path by creating his works as a self-taught artist and sharing them on his Instagram profile. His perseverance and determination and continuous experimentation have helped him to gain international recognition for the value of his work. So when the pandemic arrived, at a time of uncertainty about the future, he decided to leave his permanent job to follow his true calling, open his own studio and invest all his time and energy into his art project. In addition to creating works of great visual impact where beauty and provocation are central themes, he collaborates with important brands and non-profit organisations.

Portrait of Leonardo Sassi
Andrea's research
Andrea Crespi is a visual artist whose work is developed through the continuous investigation of different media and themes including optical illusion, social transformation and the digital revolution. All carried out within the interpretation of contemporary cultural changes that often see him involved in various charity works and solidarity initiatives. Andrea's research identifies art as an instrument of perception and truthful analysis through the search for beauty, which sometimes manifests itself in an intimate personal and erotic portrait of this.
The subjects proposed often rethink cultural icons as a function of a multiple narrative of the reality that surrounds us. Exploiting the fluidity of memory, each work is redefined through the filter of contemporaneity, thus becoming a testimony of our time.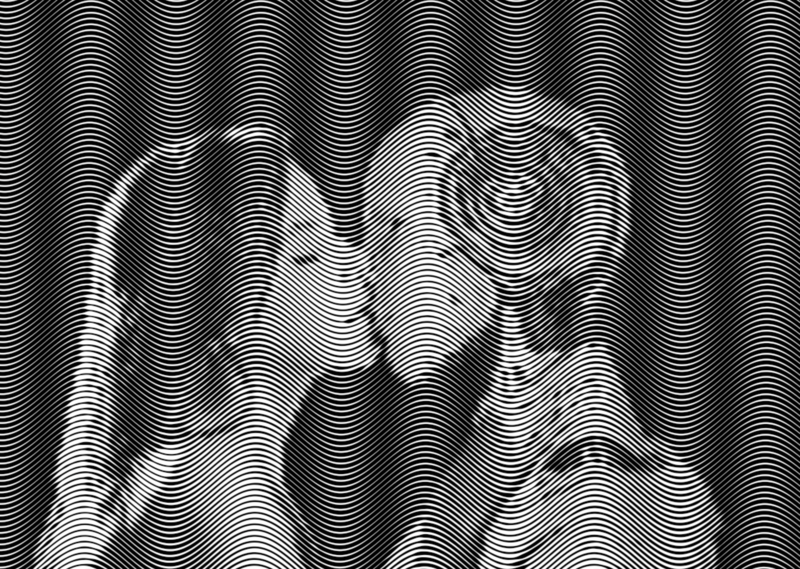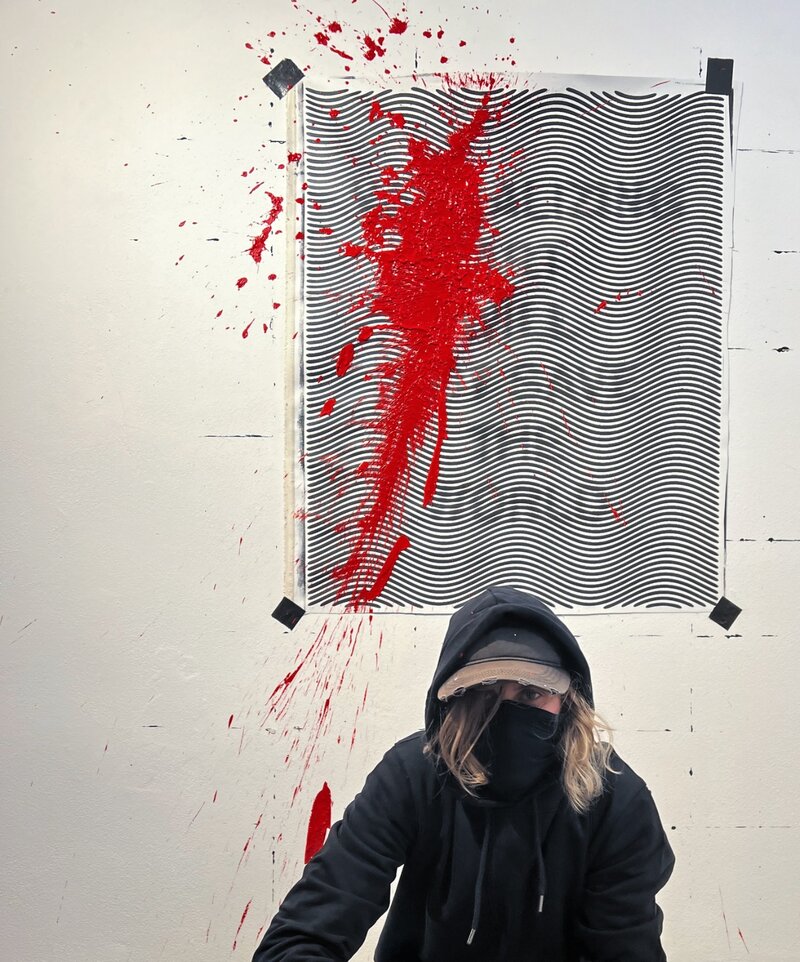 Vandalizing Art Will Not Save The World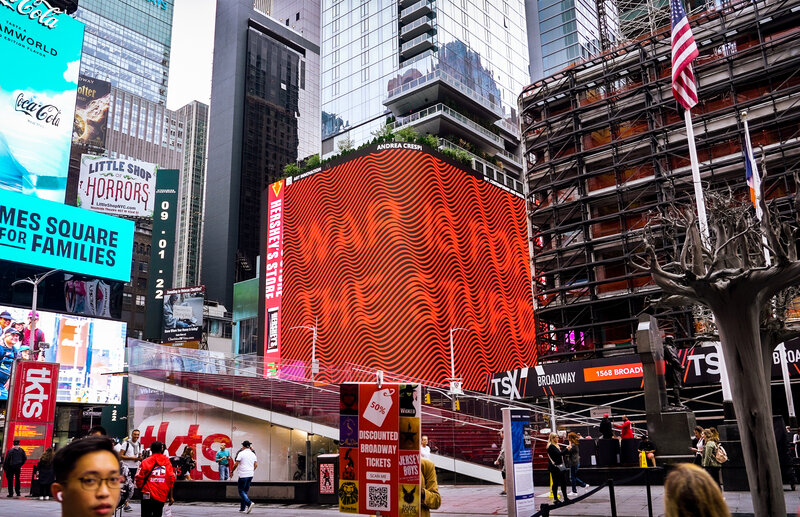 In today's media landscape, a message has to be very polarising to resonate.
Andrea Crespi's work proposes a strong dialectic between digital techniques and icons from art history, revealing a new and fresh imagery, creating a culture of great identity impact and style grafting through the enjoyment of optical art. Reinterpreting culture through the synergy between art history and the contemporary, we exploit today's rapid access to visual content on social media.
As he often performs as a live painter, Andrea shares the process of creation with an audience unaware of the outcome of the artistic gesture, that patiently follows the reiteration of black lines. The wonder in the eye of the beholder is the trigger for a new way of appreciating the masterpieces to which we are all somewhat accustomed given the over-sharing of their images. By providing a new look at the symbols of art history, Andrea provides a new illusion to counter popular disillusionment.
By communicating in a strongly visual and direct manner, Andrea's works delineate a strong collective imagery that can easily reach multiple generations, especially web and social network native generations, reflecting on the concept of virality and the mechanisms behind these platforms, fostering a message of positivity addressed to all.
Considering art as the highest form of beauty, Andrea Crespi reflects on how media censorship algorithms regard naked bodies. By revisiting the female nude, he challenges the established interpretation of decency by adopting famous sculptural or painted masterpieces of the past and merging them with real bodies of the present. Thus Andrea aims to open a discourse on the different modes of censorship, reflecting on the power of the public to attribute personal meaning to images, outlining the notion that how we look at things is as important and powerful as what we are looking at.
Contemporary society imposes rhythms that human beings have not always followed. New ways of accessing art regularly surface as evolving markets explore alternative systems for their consumption.
It is difficult to focus today. Every day we are bombarded with messages from different, often contradictory media, so sometimes decoding what we are looking at or searching for is extremely challenging.
With the use of optical illusion, Andrea Crespi's works invite the audience to take a step back to decipher it, seemingly adding complexity to the enjoyment of the message, but actually allowing us to take our time to read the texts or images hidden between the lines.
Studies have shown that the average time a person spends looking at them in an exhibition or museum is between 15 and 30 seconds. It is enough time to realise what the image represents, but usually not enough time to do so completely.
By placing additional layers between the images and creating a layering of infinite lines that never touch, Andrea constructs countless paths that the viewer can freely traverse and interpret.
Discover the School of Visual Arts courses