NOT AN ARTIST is an investigation project led by IED and Accademia di Belle Arti "Aldo Galli" Como, involving professionals of the world of contemporary art and culture.
The concept arises from the observation of the contemporary art and culture scenario, which is evolving and opening up the market for new opportunities.
The goal is to foster a conversation and a discussion about the role and future evolution of all the "side-professions" that accompany and complement the work of Artists and Designers as well as the definition of the blurring borders between Art and the Design disciplines.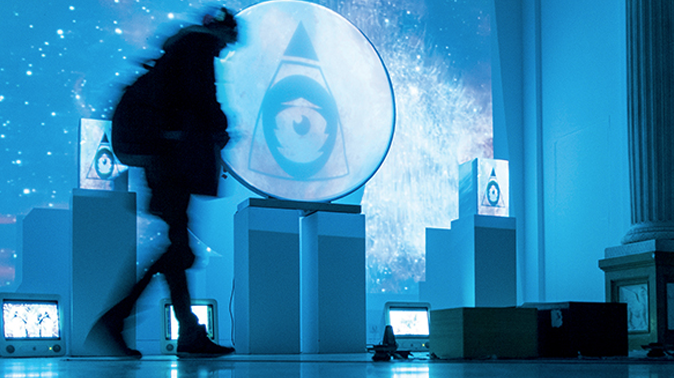 The investigation of NOT AN ARTIST starts with several research questions in order to frame the contemporary Art and Culture scenario:
Who are the protagonists of the Contemporary Art and Culture world? 
How is each of them evolving?
Is there the need for new or updated competences and skills to face this evolution?
How are the fields of Creativity: Design, Fashion, Communication fields influenced by the world of Art? 
Do these systems interact with each other?
Are there professional figures common to the world of Art and Creativity?
IED organized a workshop and a series of webinars with prominent professionals of the Art and Creativity worlds from inside and outside the IED Network.
THE CONTEMPORARY ART PROFESSIONALS:
Valentina Tosoni: Journalist
Marco Trevisan: Art Manager, Consultant
Caroline Corbetta: Curator, Journalist and Art Critic
Gabriele Lorenzoni: Archive Manager and Art Historian
Pietro Ripa: Private Banking Art Consultant
Giacomo Nicolella Maschietti: Art Journalist
Alessia Panella: Collector, Lawyer, Professor
THE CREATIVITY PROFESSIONALS:
Riccardo Balbo: Architect, IED Academic Director
Giovanni Ottonello: Fashion and Design Lecturer, Art Director
Elena Sacco: Brand Manager
Federico Ferretti: Designer, Innovator
Paola Pattacini: Fashion Consultant
Fulvio Ravagnani: Journalist
Igor Zanti: Art Curator, Art Critic
The result was not a clear answer but rather the need of deeper understanding under two research lines:
NOT AN ARTIST AS A PROFESSIONAL:
Discovering the professions of Contemporary Art
The investigation of NOT AN ARTIST continued with identifying the protagonists of the contemporary art and cuture scenario and the professionals involved at different levels. We can hear from their voices about the evolution of their own profession.

What does it mean to be NOT AN ARTIST?
NOT AN ARTIST AS A DESIGNER:
Exploring the blurring borders between disciplines
In talks and exhibitions organized in the framework of international events IED invited the protagonists of the cultural scene to go on with the investigation.

Where does the border between art and design lie?


The launching of the IED Alumni platform gave us the possibility to hear the voice of IED former students and their first step in the art and culture world.
Alessia Miglioli Exhibition Curator at Atb Art Gallery
Fernanda Costa de Andreade Assistant Curator Malta Pavilion at Biennale di Venezia 2019 and Founder at a.topos, Curatorial Collective Venice
Isabella Brezigar Freelance Editor at Fondazione La Biennale di Venezia
Lucia Trevisan Curator and Cofounder at a.topos, Curatorial Collective Venice
Mariella Pertschy Founder of The GellarApp
Nilo Amlashi Assistant Curator at Market Art Fair and Stockholm Fair
Rose Gabler Freelance Art and Business Development Consultant
Virginia Lupo Gallery Assistant at Pinksummer Gallery
Yasmine Helou Curator Founder at a.topos, Curatorial Collective Venice
Zainab Shuaibu Founder at Maji Seven
Zeynep Seyhun Communication Executive at Pickles PR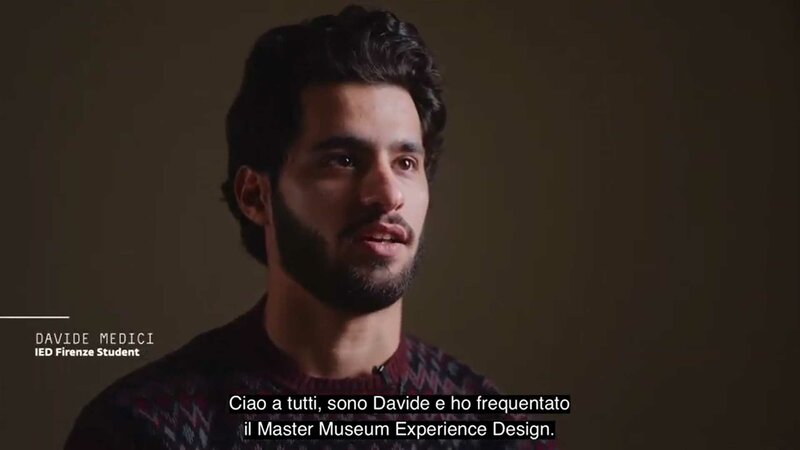 FOCUS: MASTER COURSE IN MUSEUM EXPERIENCE DESIGN
Davide Medici, (Italy) student in the Museum Experience Design Master course at IED Firenze, tell us about his experience.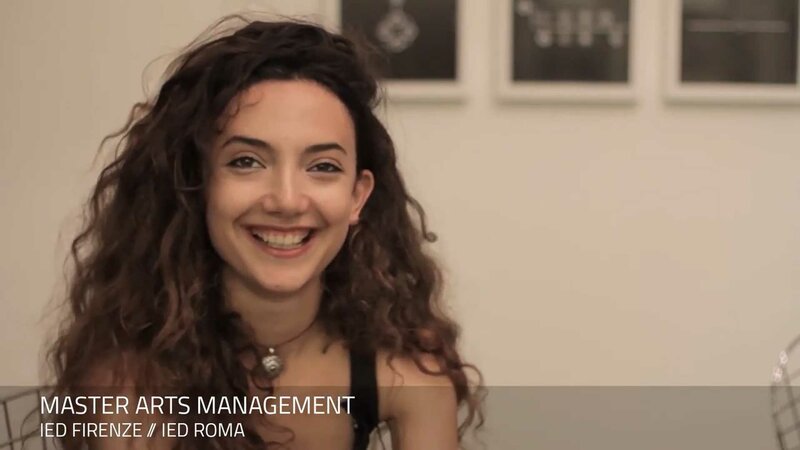 FOCUS: MASTER COURSE IN ARTS MANAGEMENT
Joya Sfeir (Lebanon), Elisa Fierro Garcia (Mexico) and Lilit Baghdasaryan (Armenia), talk about their experience during the Master course in Arts Management, a 11-month full-immersion interdisciplinary course featured by a unique itinerant formula.
Every year, students involved in IED ART courses are involved in practical projects with national and international institutions and professionals.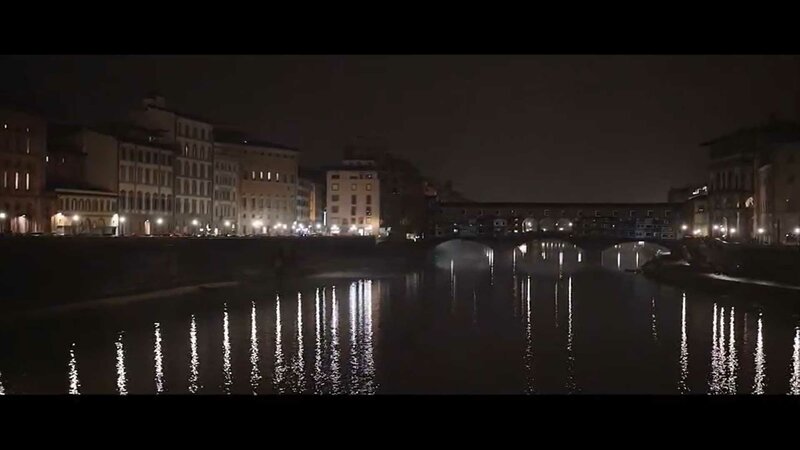 FIRENZE LIGHT FESTIVAL
The students of the Master in Arts Management transformed Ponte Vecchio, an icon for the city of Florence, into a symbol connecting past and present, people, cities and different cultures, in order to stimulate reflections on the phenomenon of migration.