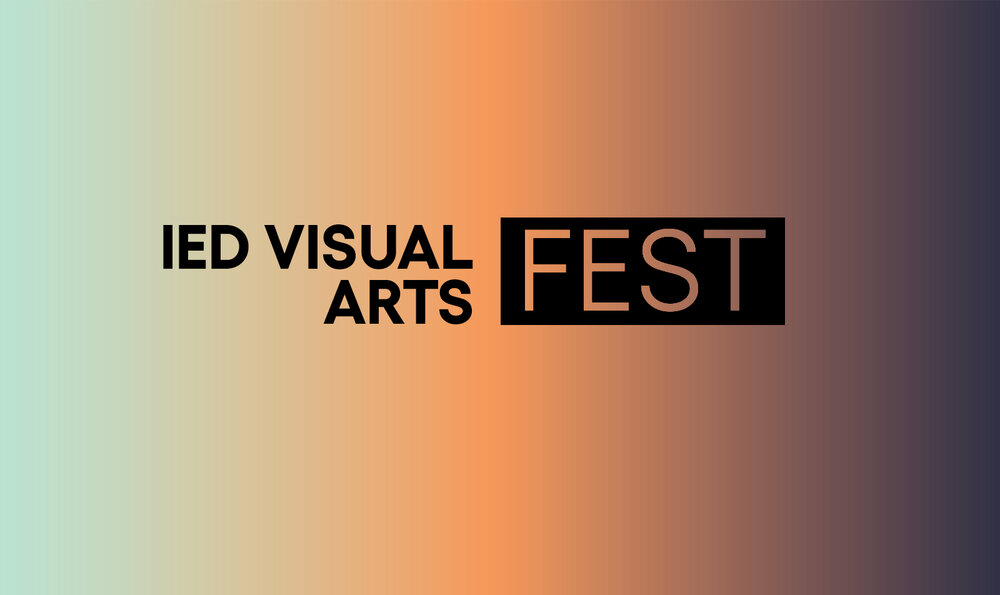 Discover the Visual Arts School
We present IED Visual Arts Fest to blow your mind with complex narratives and outstanding aesthetics
Meaningful and outstanding narratives throughout visual arts
Visual arts have always been related to new technologies: nowadays we are dealing with a massive amount of data, therefore it is important to create meaningful and outstanding narratives throughout visual arts to share them by using the latest technological innovations.
Our graduates investigate new communication languages to express the variety of realities that surround us and share it to create a meaningful impact. To do so, they explore with video design, digital art, illustration, graphic design… Virtual Reality or Artificial Intelligence are mixed with traditional ones like analogue photography, silk-screen printing or watercolors illustration, to mention a few tecniques.
Their outputs are a visual party for our senses, allowing users to explore them through immersive installations, video screenings, sound performances, photo exhibitions, or virtual experiences. Want to dive into it?
Welcome to IED Visual Arts Fest!
Gathering
Visual Arts take the street!
After graduating, it's time to celebrate!
That's exactly what IED Barcelona's Visual Arts School did. Graduates organized their own party at Nau Bostik, Barcelona's meeting point for urban and street-art enthusiasts to celebrate visual arts.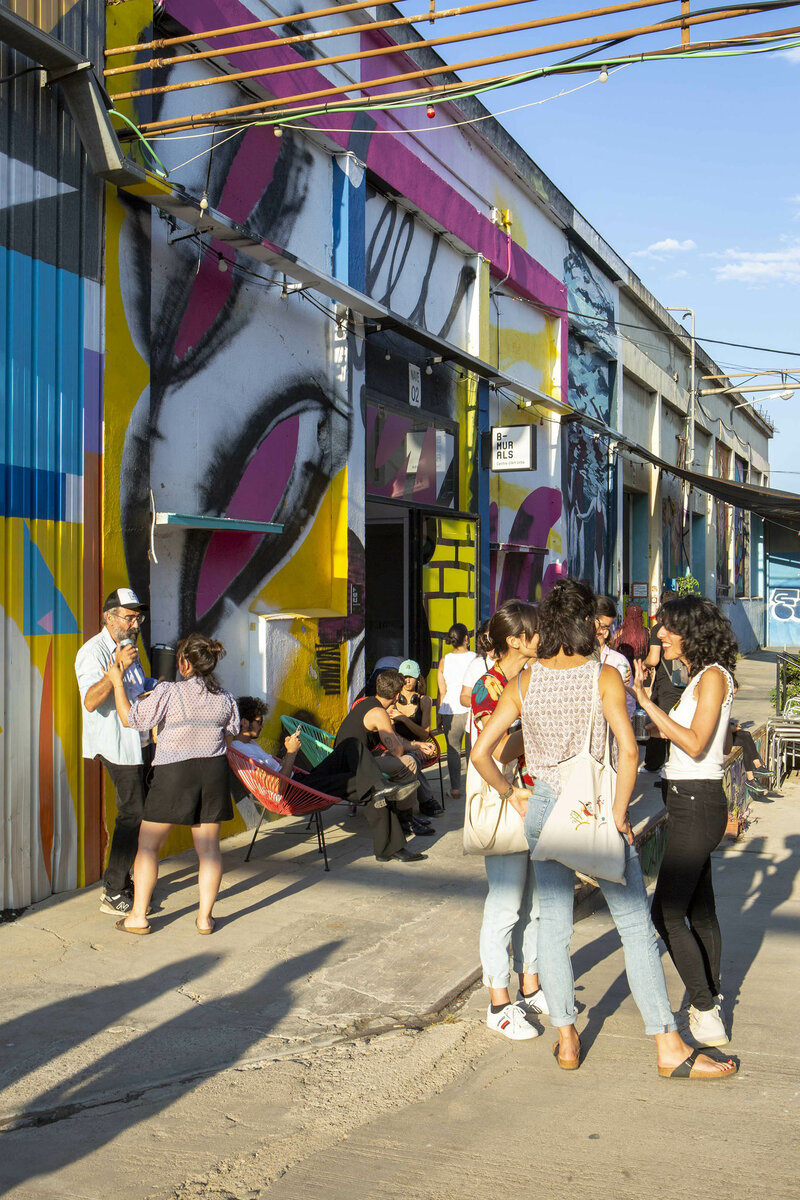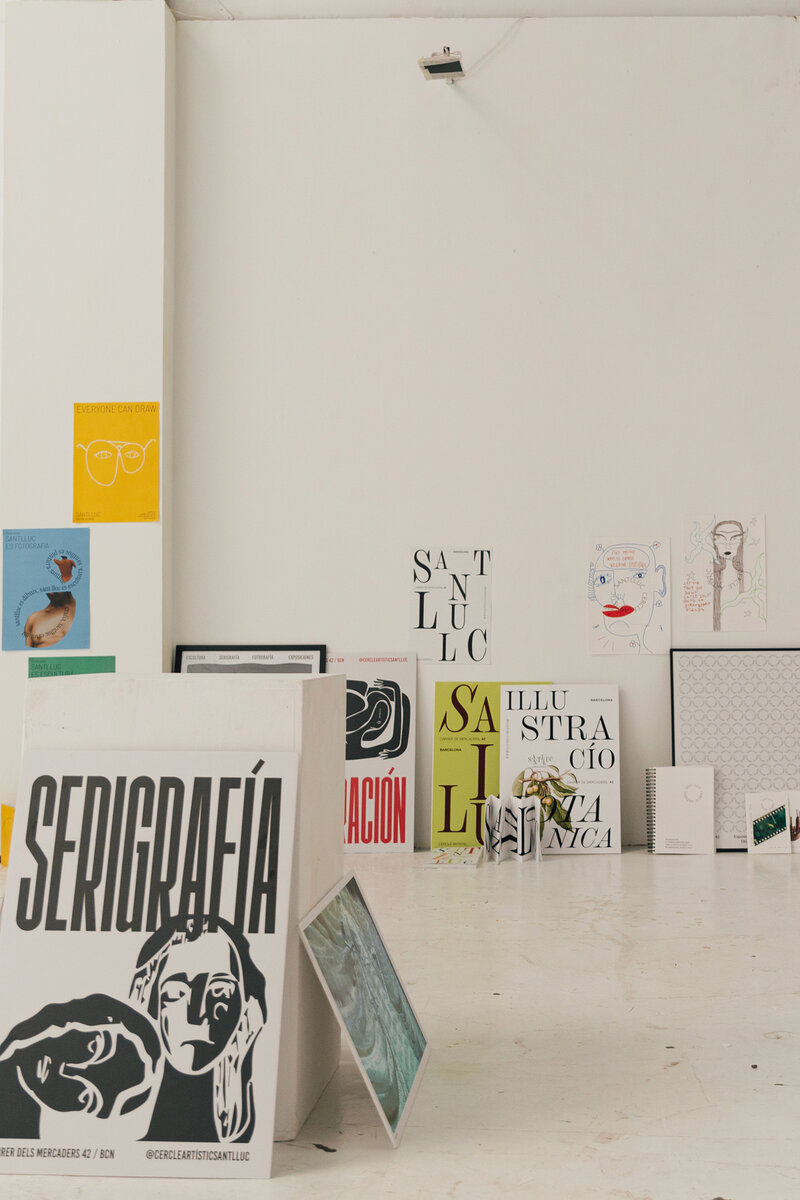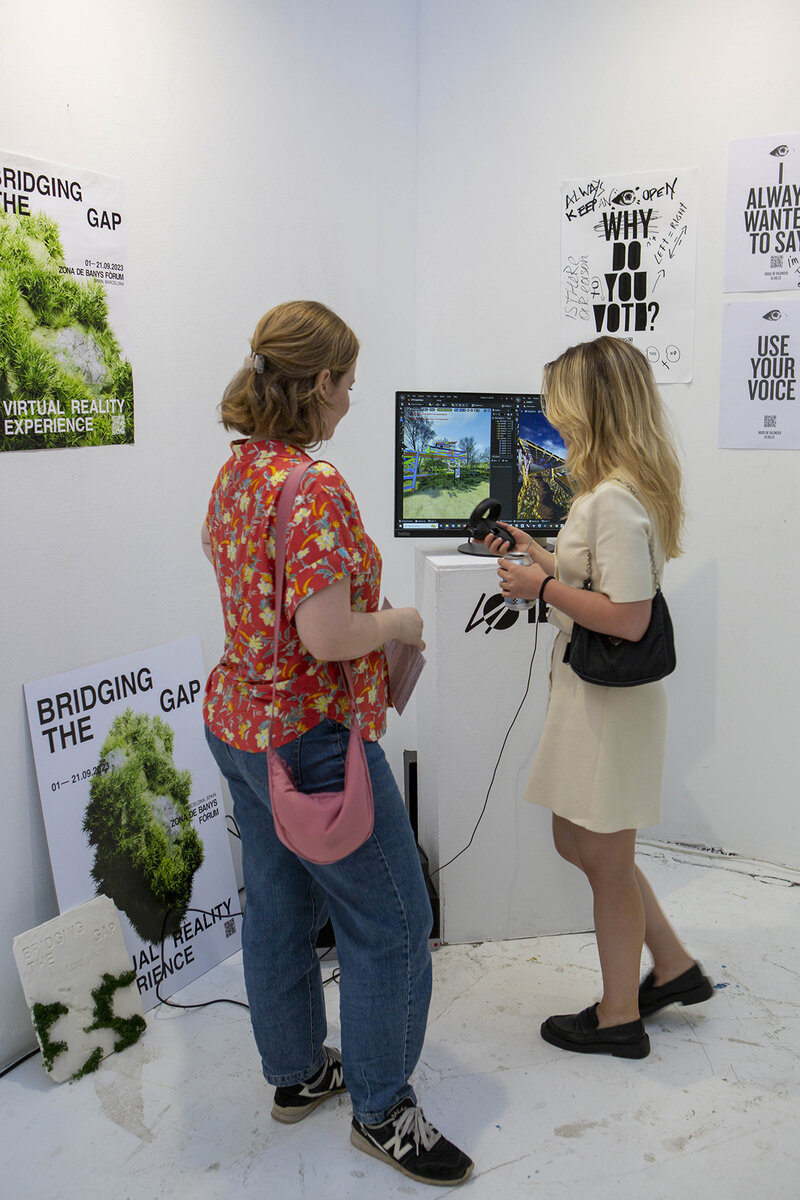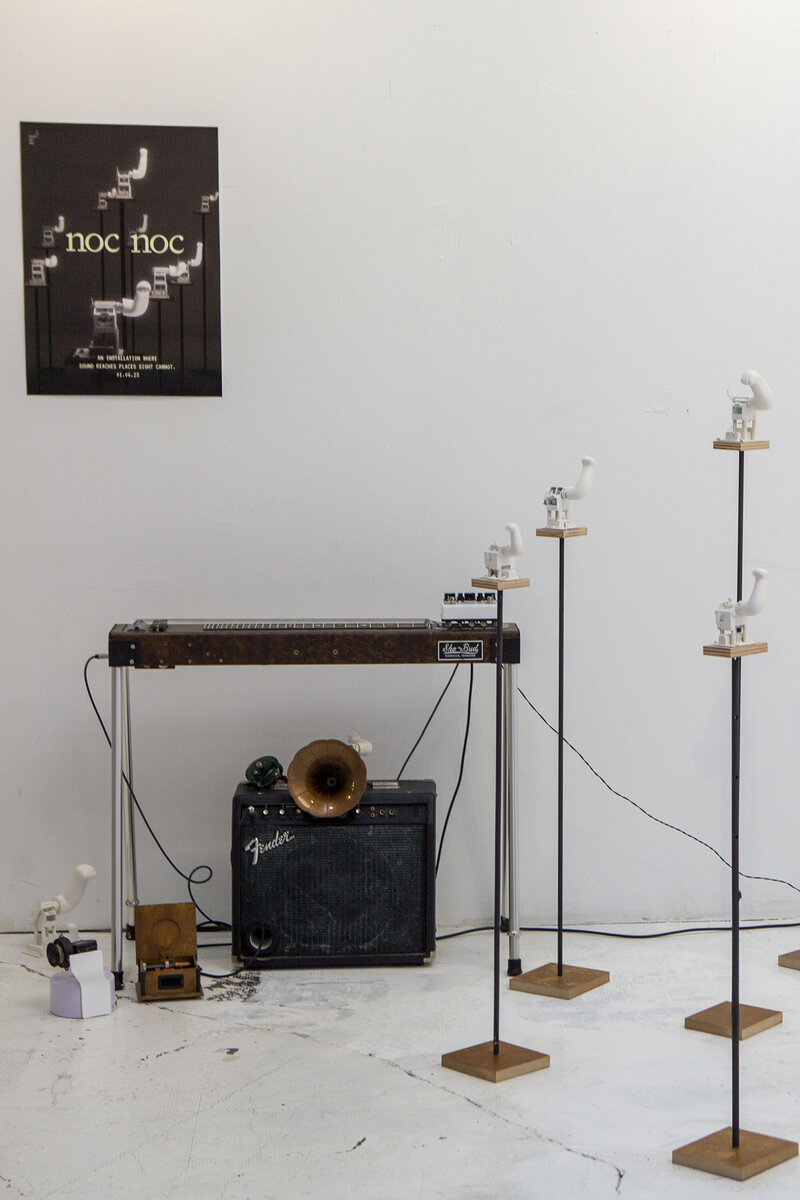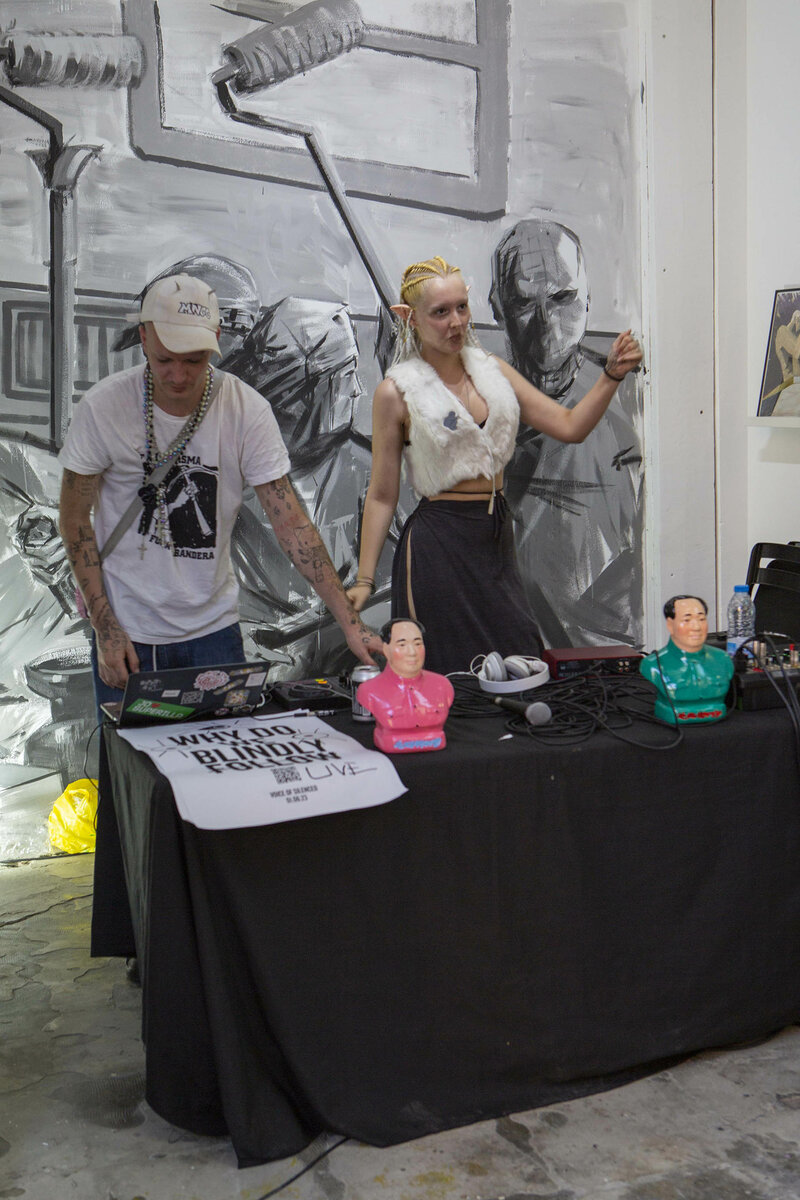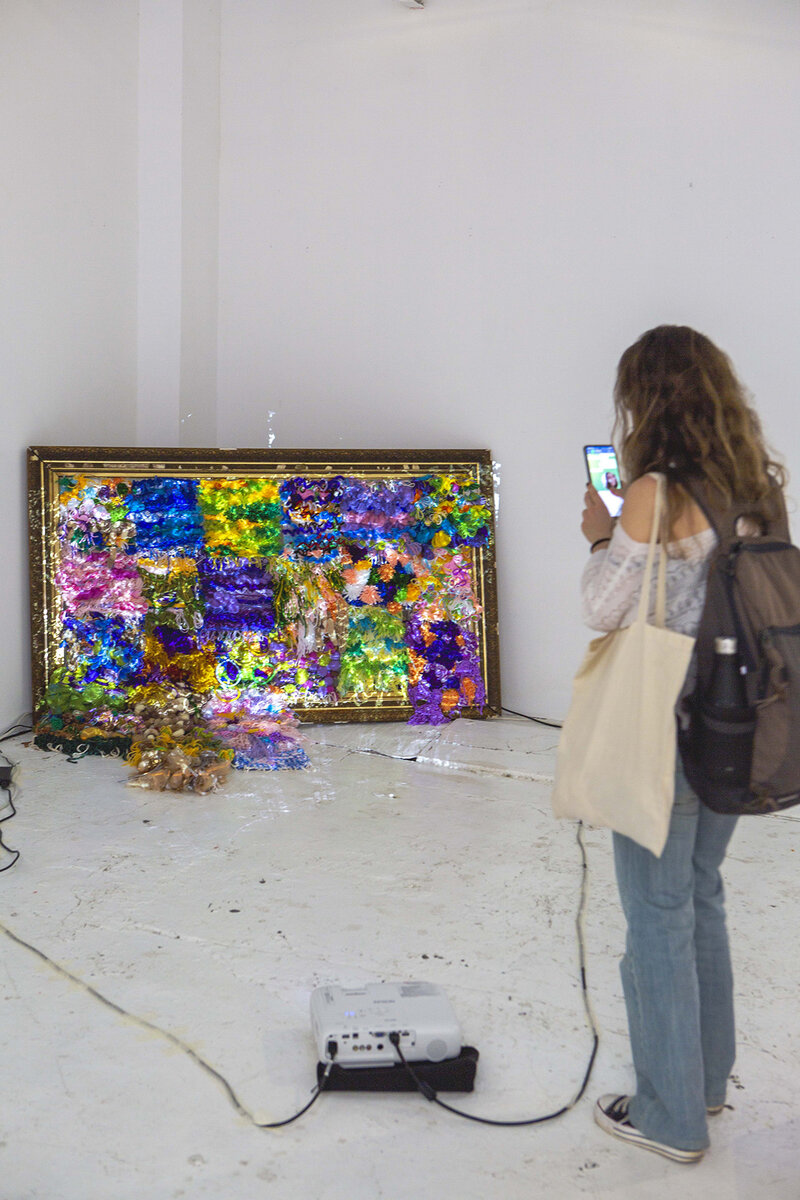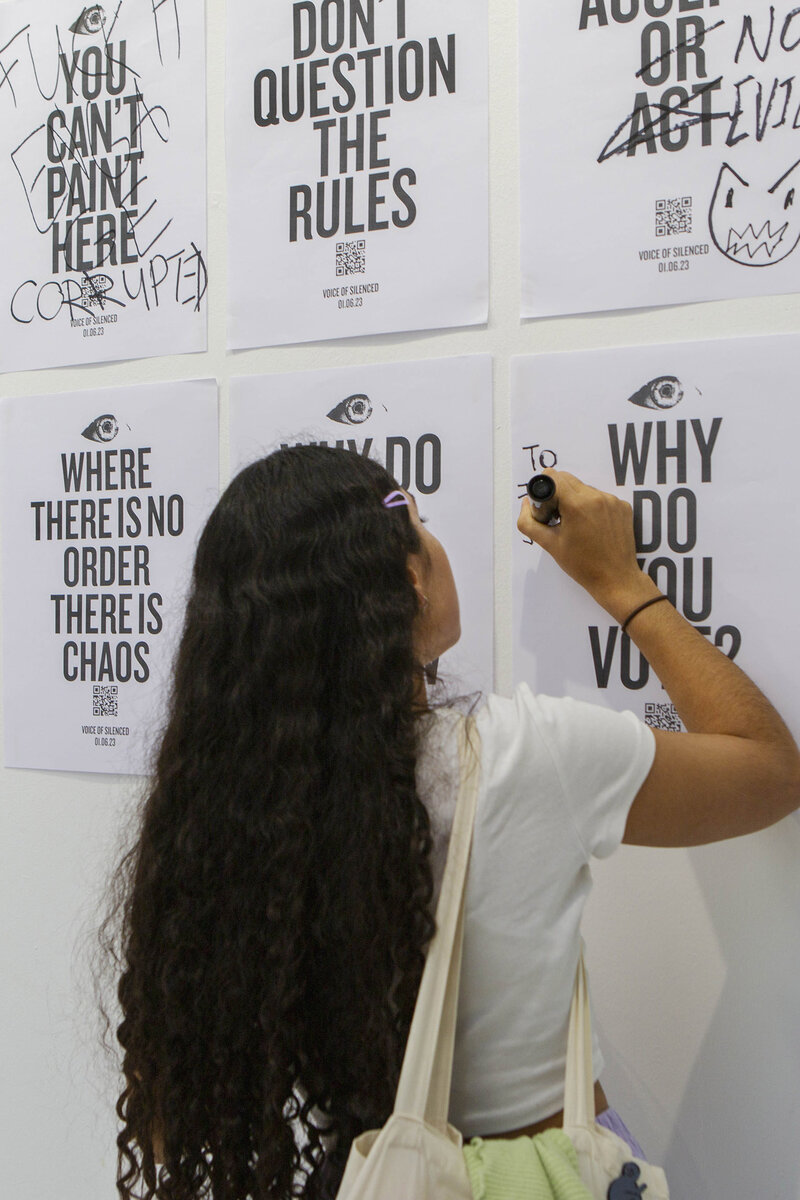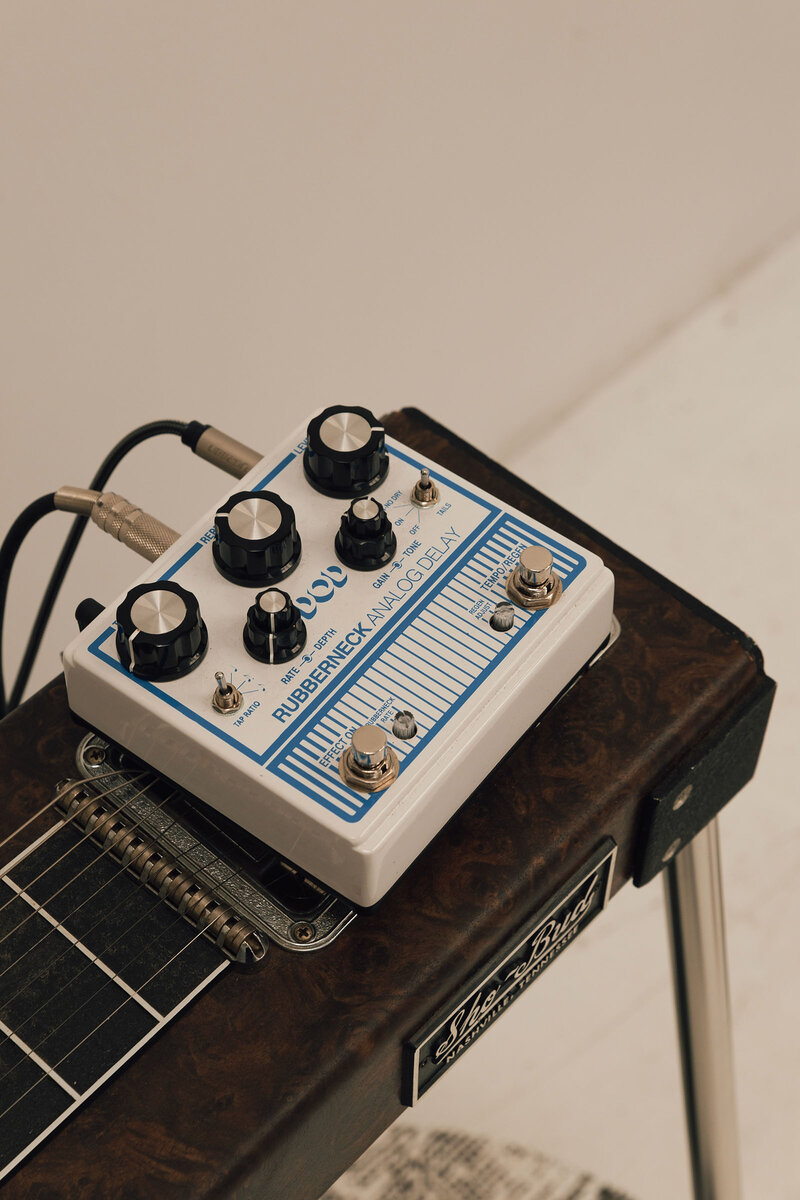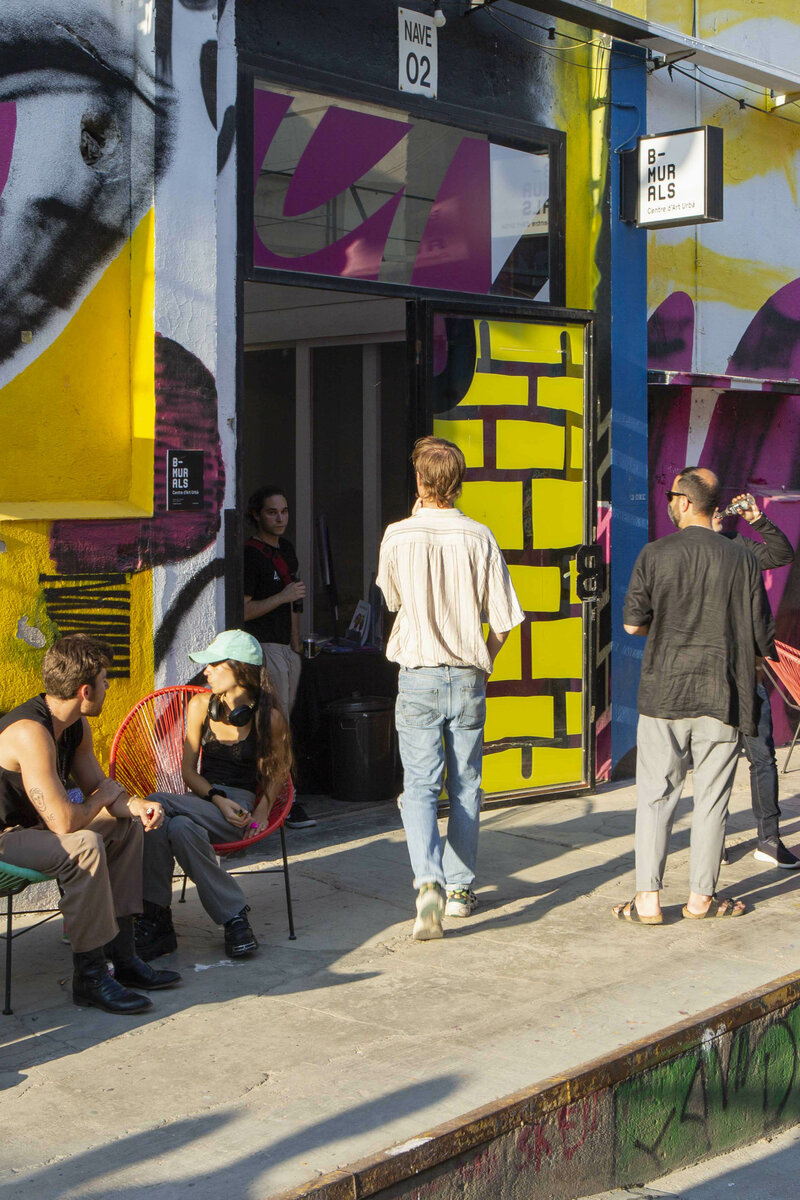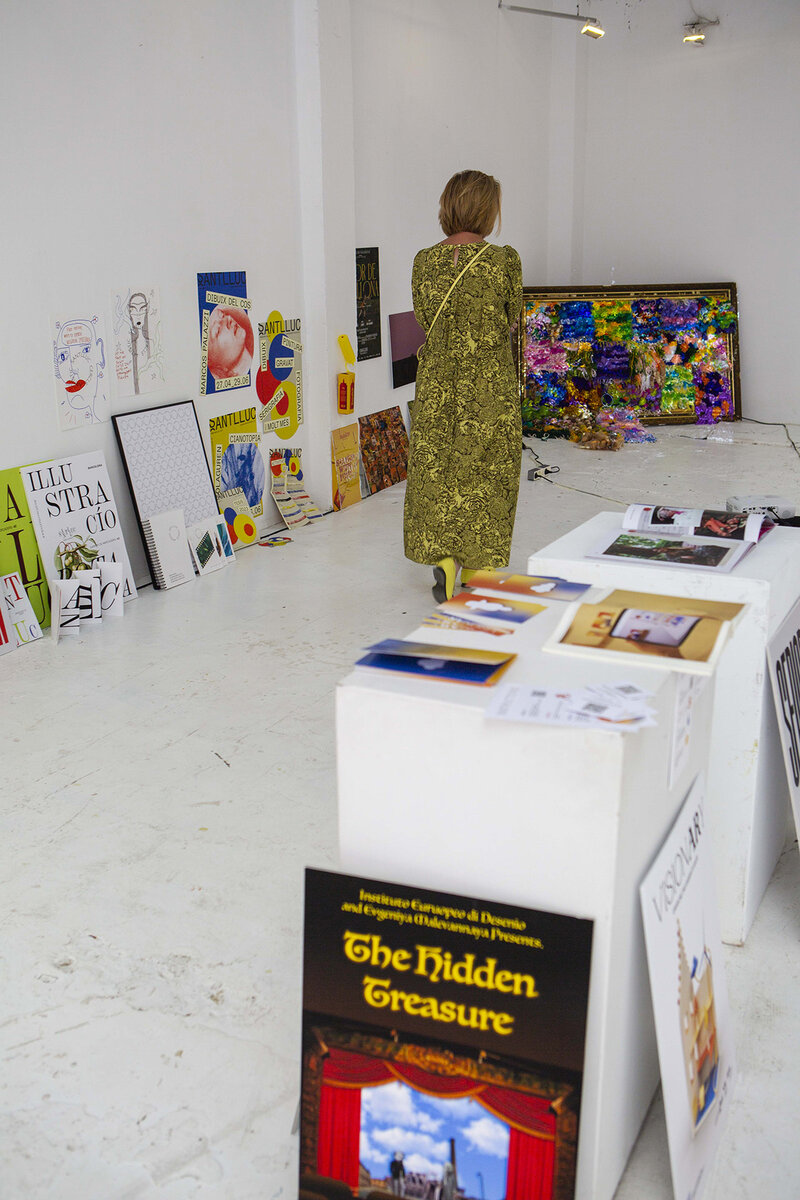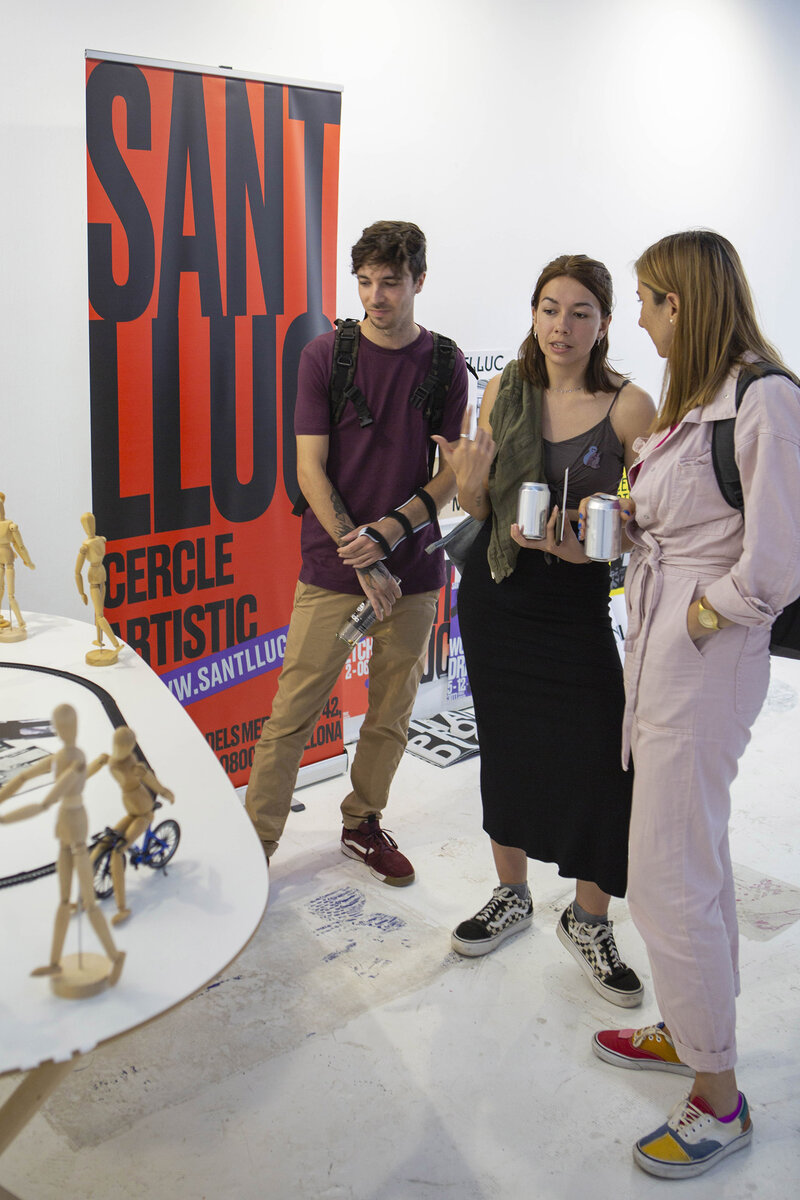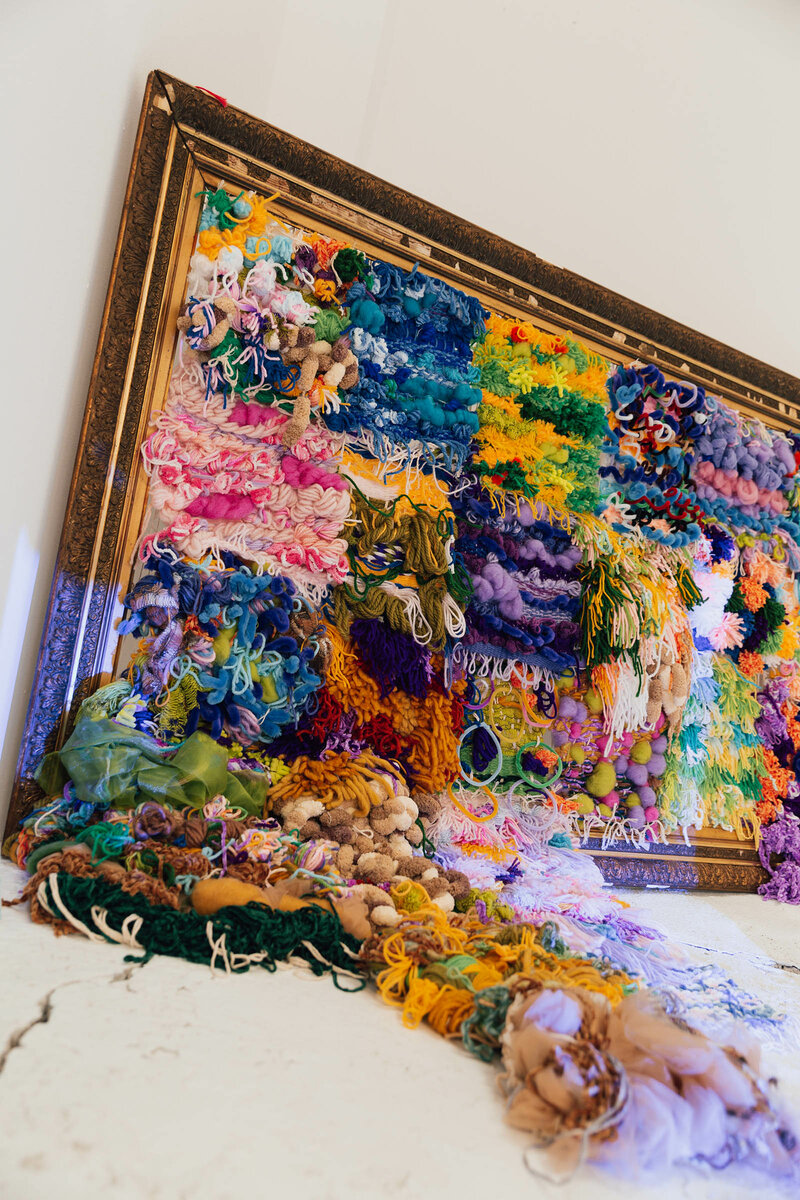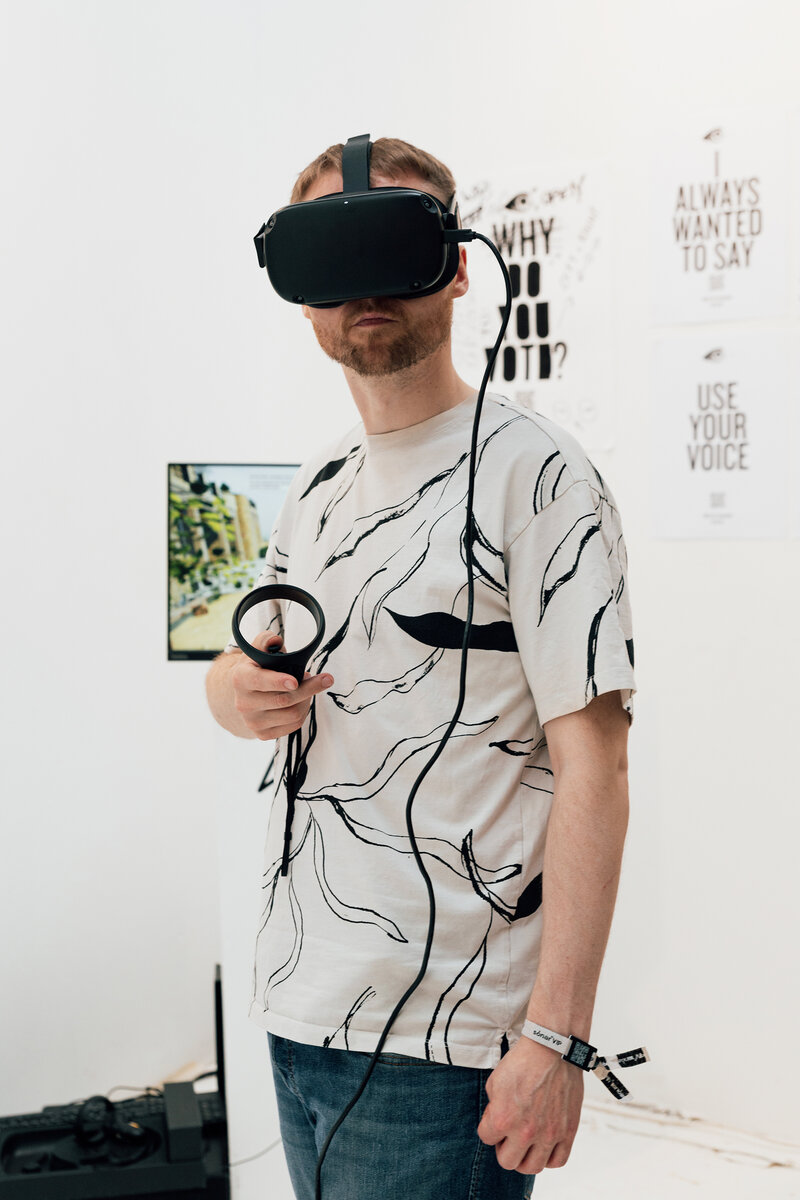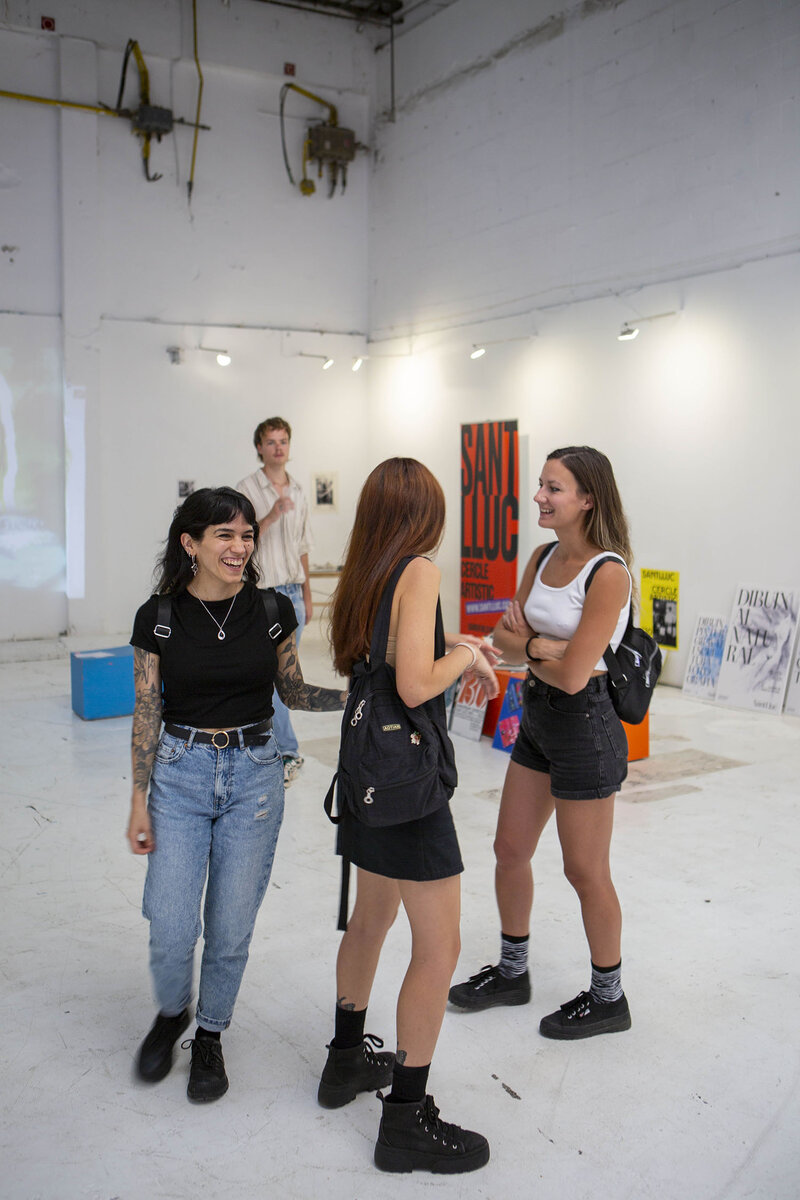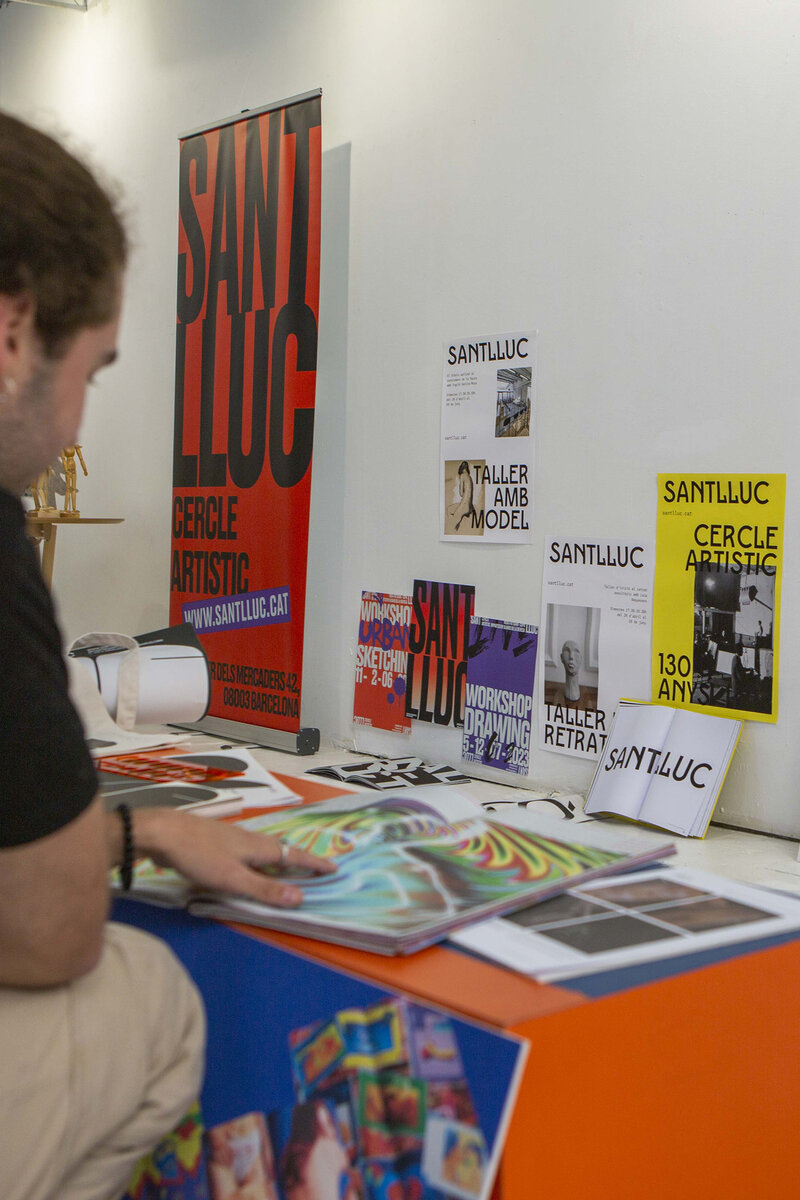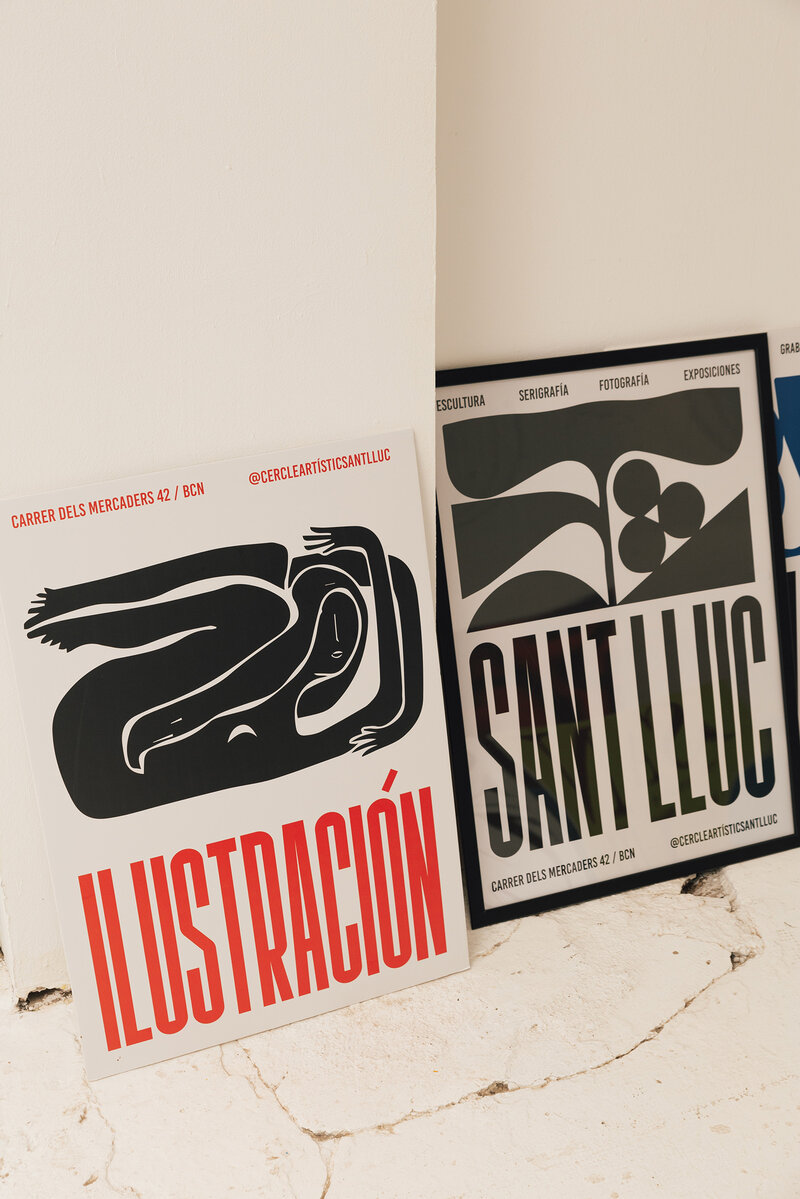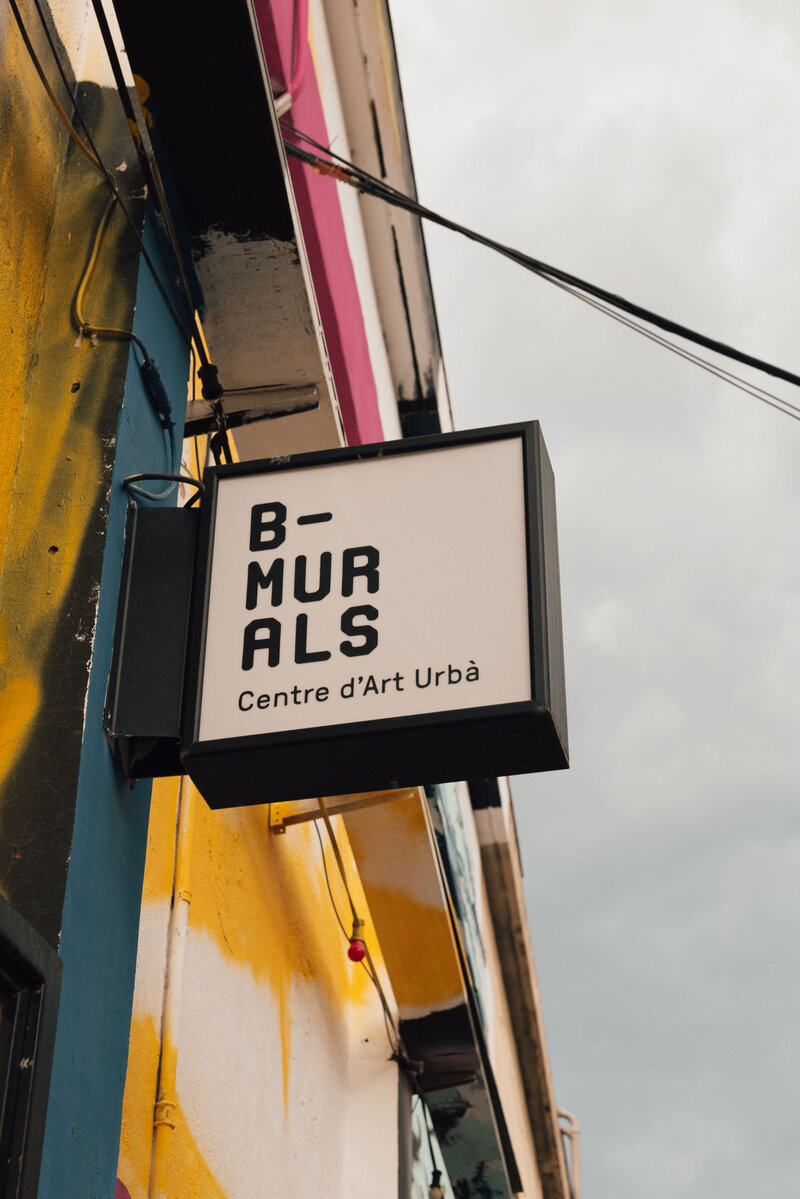 Digital Art
Digital Art allows us to visualize better futures and opens up discussions about dystopic scenarios
There is no limit to your creativity thanks to digital art, specially with tools like Artificial Itelligence. Our students create speculative futures to ask questions about today's global issues and reflecting about the challenges that our planet is facing. Why? To bring awarness and act!
Presented during the Milano Digital Week 2023, the What if project aims to raise awareness and stimulate reflection on the global environmental crisis.
Through the use of artificial intelligence, a series of triptychs related to four countries around the world are presented, highlighting key phenomena linked to climate change such as deforestation, desertification, wildfires, and atmospheric pollution. Each image has been generated and perfected many times by artificial intelligence. The designers optimized each prompt through a process of trial and error in order to achieve the desired result for each panel.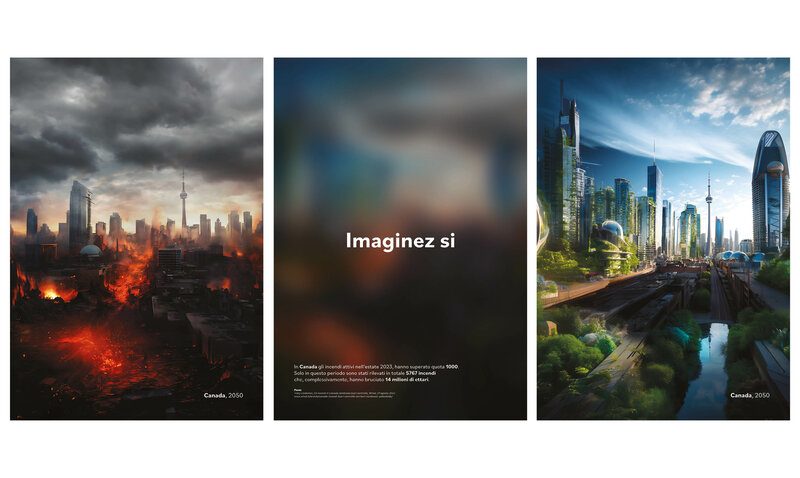 Imaginez si
In Canada, active fires in the summer of 2023 exceeded 1000. In this period alone, a total of 5767 fires were detected, which, in total, burned 14 million hectares.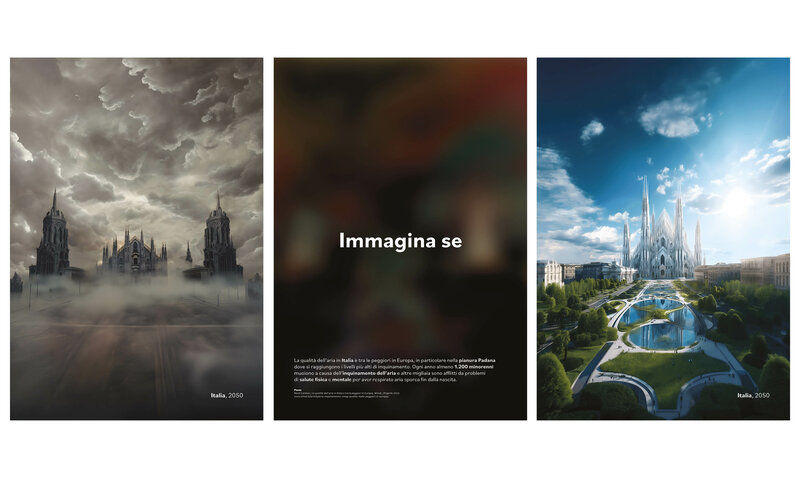 Immagina se
The air quality in Italy is among the worst in Europe, particularly in the Po Valley where the highest levels of pollution are reached. Every year at least 1,200 minors die because of air pollution and thousands more are afflicted by physical and mental health problems from breathing dirty air from birth.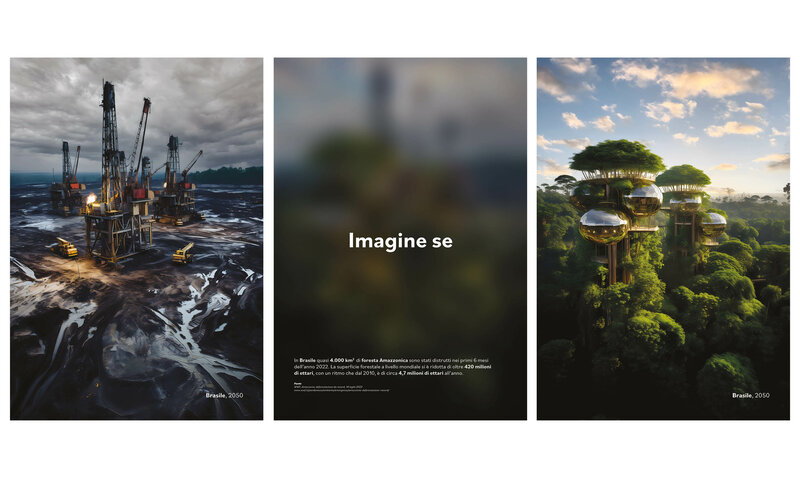 Imagine se
In Brazil, almost 4,000 km2 of Amazon rainforest was destroyed in the first six months of the year 2022. The global forest area has shrunk by more than 420 million hectares, at a rate of about 4.7 million hectares per year since 2010.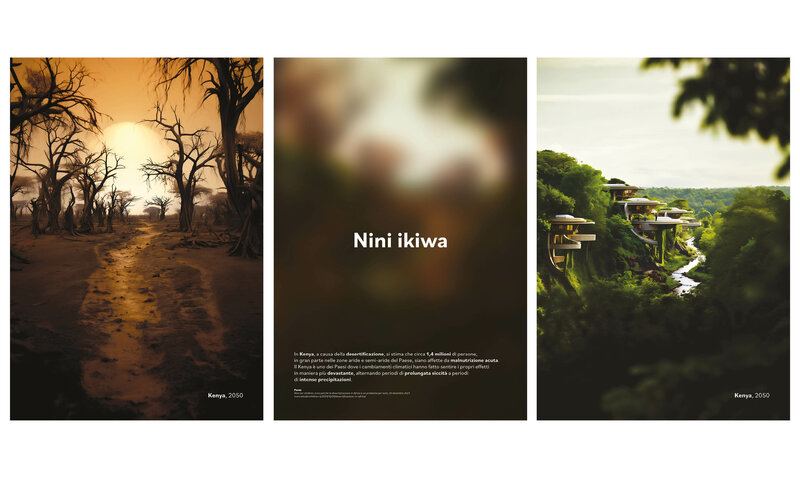 Nini ikiwa
In Kenya, due to desertification, an estimated 1.4 million people, mostly in the arid and semi-arid areas of the country, are suffering from acute malnutrition. Kenya is one of the countries where climate change has made its effects felt most devastatingly, alternating periods of prolonged drought with periods of intense rainfall. of intense rainfall.
Posters
Take a look at how our students are transforming this traditional media support and using new technologies to make a statement
Posters have always brought art into the streets. But not only art. Visual identities were a tool to communicate with the population; from politics to cinema, religion, trade fairs, markets, concerts or ideas.
IED Firenze's Master in Graphic Design students have designed the graphic design identity of the Florence Queer Festival, the most important Tuscan festival dedicated to Queer culture.
Release Yourself - Winner
Chiara Messina & Daniela Bordin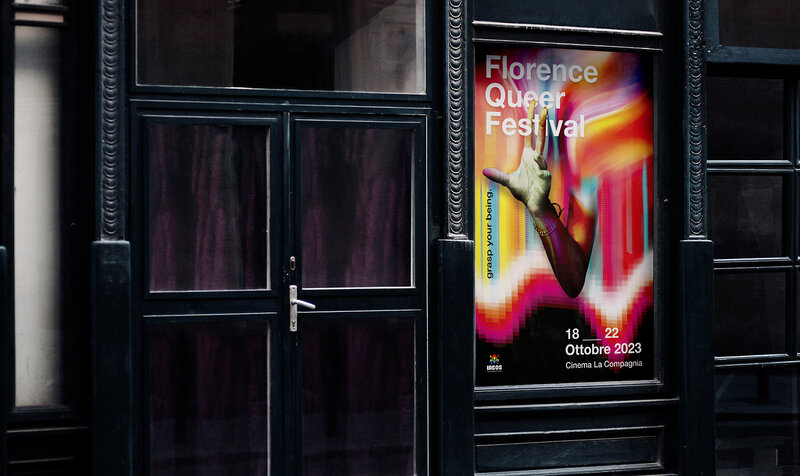 Grasp Your Being
Chiara Messina & Daniela Bordin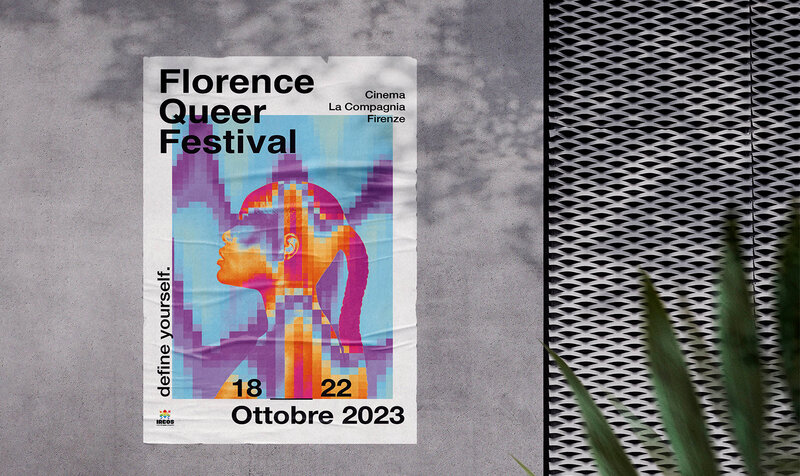 Define Yourself
Chiara Messina & Daniela Bordin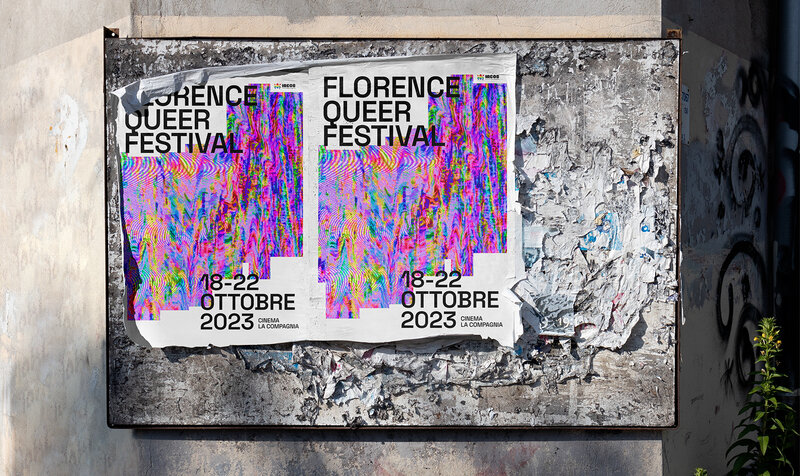 Keep Glitchin'
Lorenzo Peparini & Agnese Ghisellini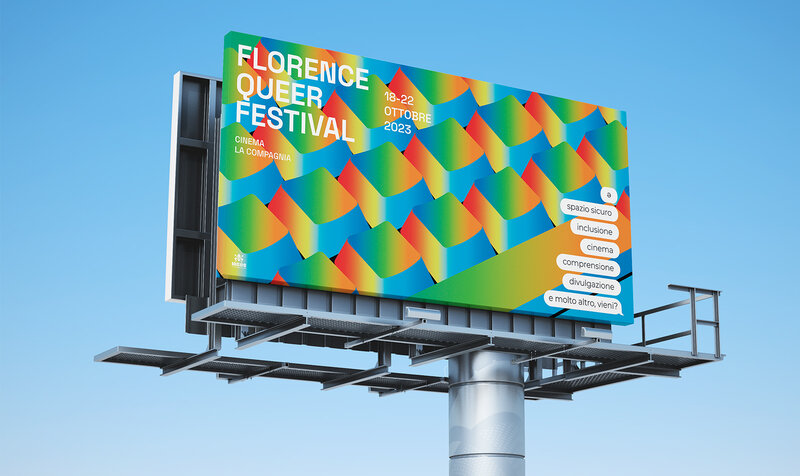 Proposta 2
Lorenzo Peparini & Agnese Ghisellini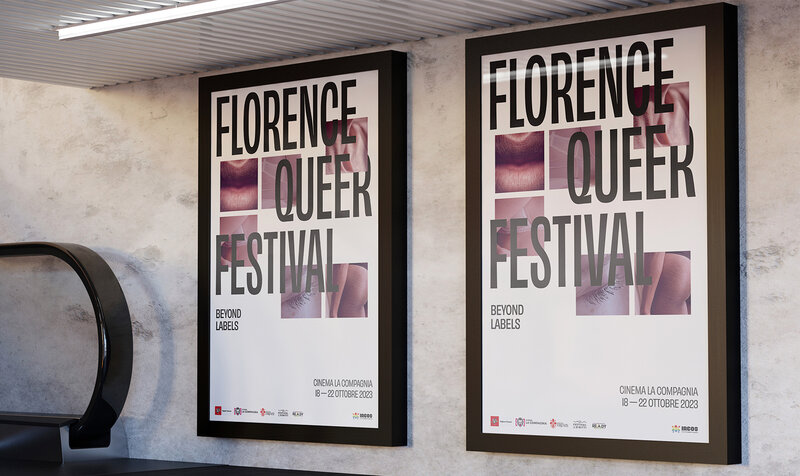 Beyond Labels
Lucrezia Maccioni & Noemi Nencioni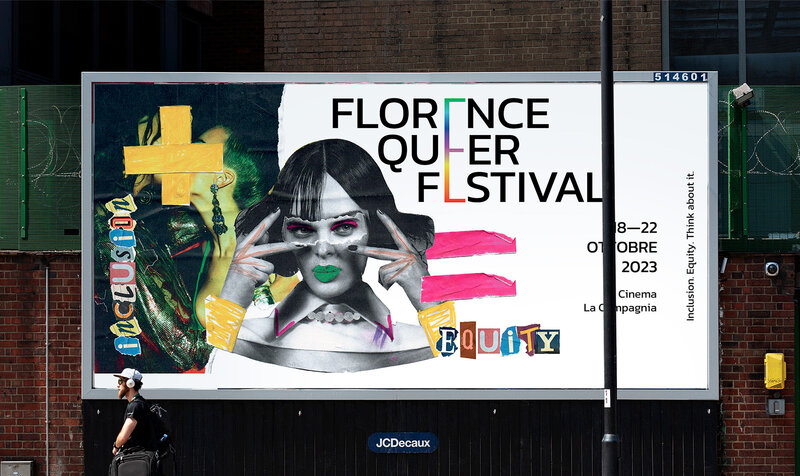 Inclusion.Equity.Think about it.
Domenico Troilo & Elenie Coss
Print is not dead! 
Even if digital platforms are more present than ever, printed magazines are still surviving
They are presented as editorial jewels where graphic design flourishes and becomes the content itself. The materials used are curated to the last detail and all the contents have a reason why; from the articles to photography, illustrations, typography... They become collector objects.
Cooking a Magazine 
Abono #02
The third edition of the magazine Abono by IED Madrid alumni is on its way.
The aim of the project is to edit and develop a magazine made by and created for students, to have fun and experiment with design in a creative, no-compromise context. A place to showcase the works of others and learn from them.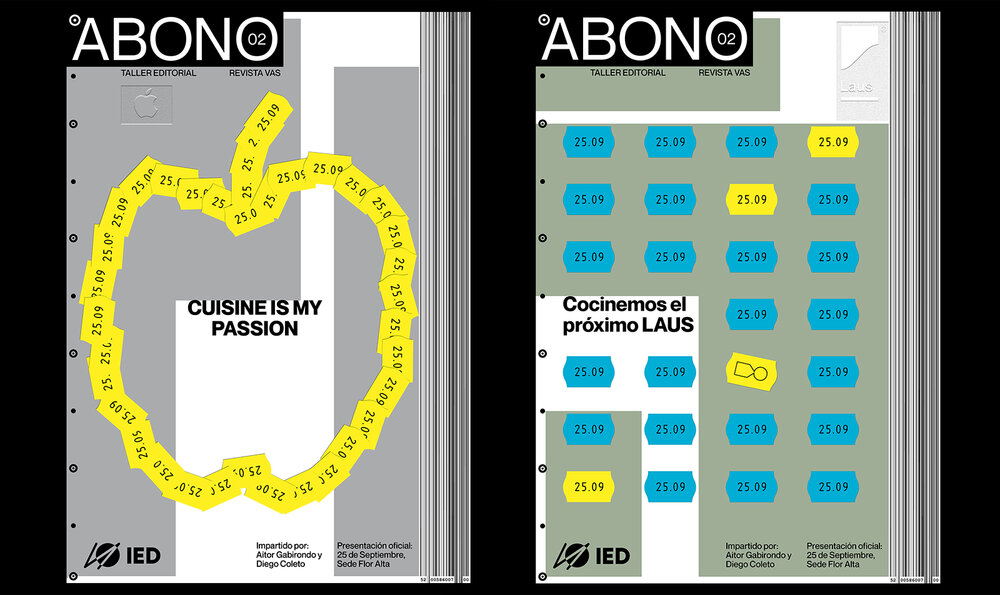 Live performances
The thrill of being among the select few to witness a live show is genuinely exhilarating: a veritable and undeniable privilege
We all love to attend a live concert or performance and feel the blessing of being present once-in-a-lifetime event. Whether it's sound, video or both, design brings us these incredible opportunities.
Fragile Surface
Fragile Surface is an audiovisual performance that explores aesthetic and design issues related to the dissemination of technologies and systems for simulating human behaviour. 
Photo Exhibition
Click! Exploring our reality through our students' lenses
By observing reality and finding a unique point of view, photographers have been expressing themselves since 1822, when the first photograph was taken by Joseph Nicéphore Niépce.
Our students keep exploring traditional and new techniques to understand and show the world that surrounds us, whether it's through their documentary vision or creative approach.
Cinema
Self-discovery tales, computer-generated movies, friendship stories and new dystopian realities are on today's program
Take a sit and watch all the audiovisual projects made by our students in CG Animation, Video Design and Media Design.
Press play and enjoy!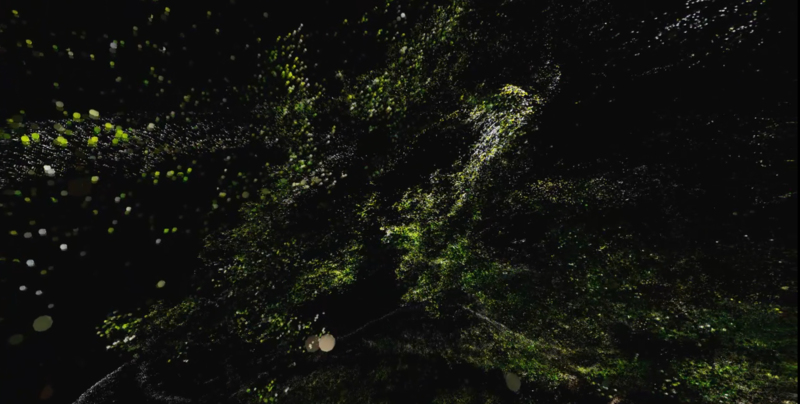 Computer Generated Memories
By traversing the memories of a life in the moment just before dying, the project serves as a form of constructive ritual in three acts, culminating in the digital death of the viewer, aiming to reconcile them with their primal fear, counteracting the crisis described by Ernesto De Martino.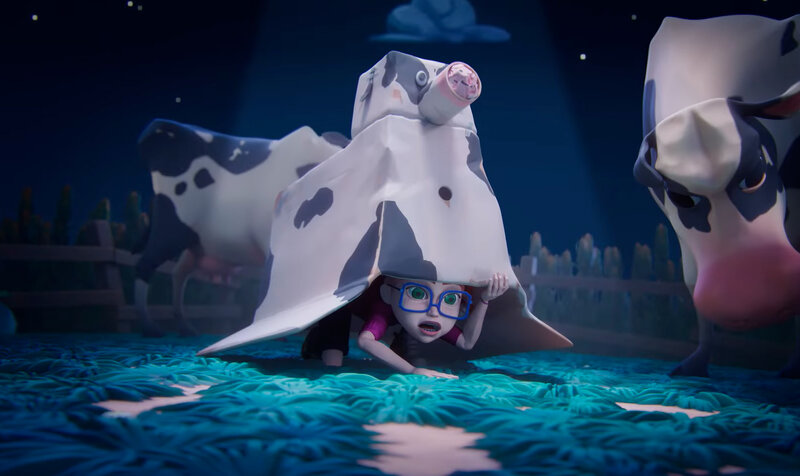 Unabducted
CG Animation & Sound Design - IED Milano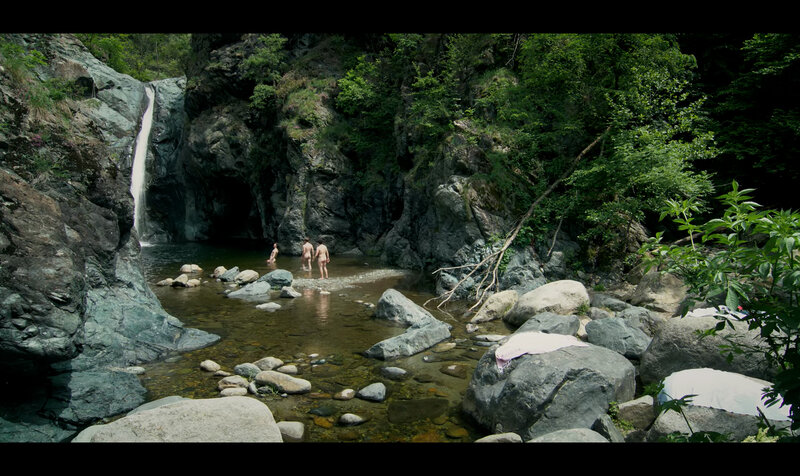 Teatro D'ombre
Video Design - IED Milano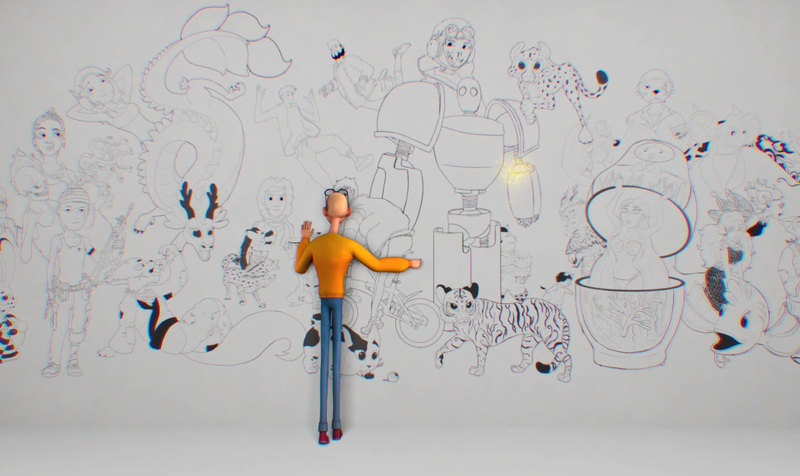 Artifex
CG Animation, Illustration & Sound Design - IED Roma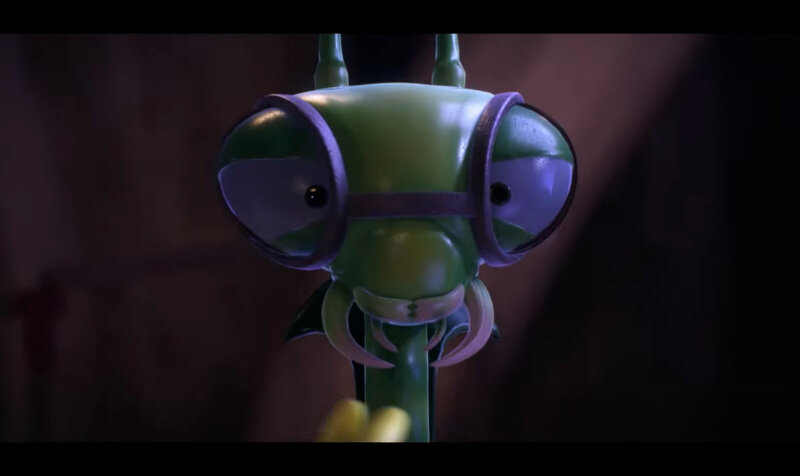 Insectstein
CG Animation & Sound Design - IED Milano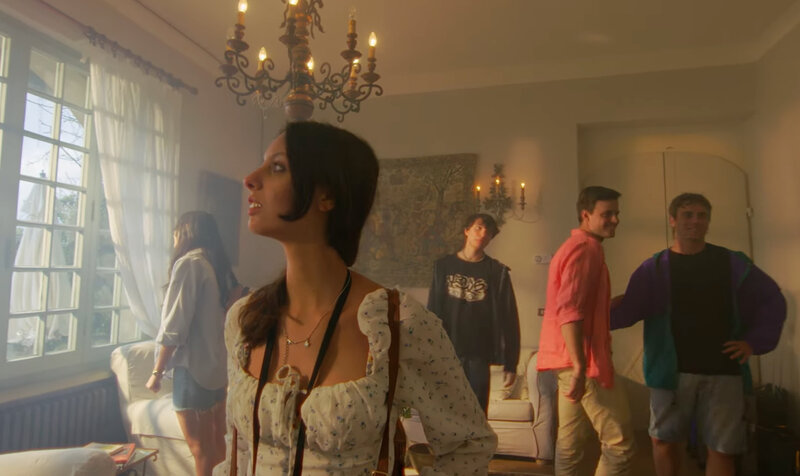 Amaro
Video Design - IED Milano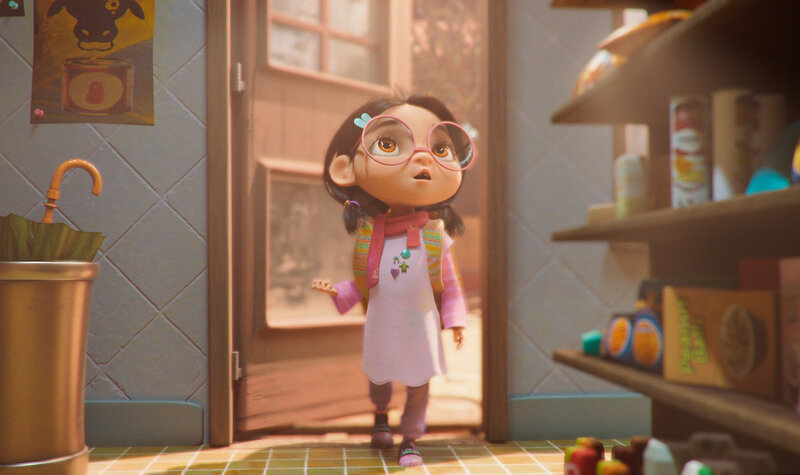 Mira
CG Animation, Illustration & Sound Design - IED Roma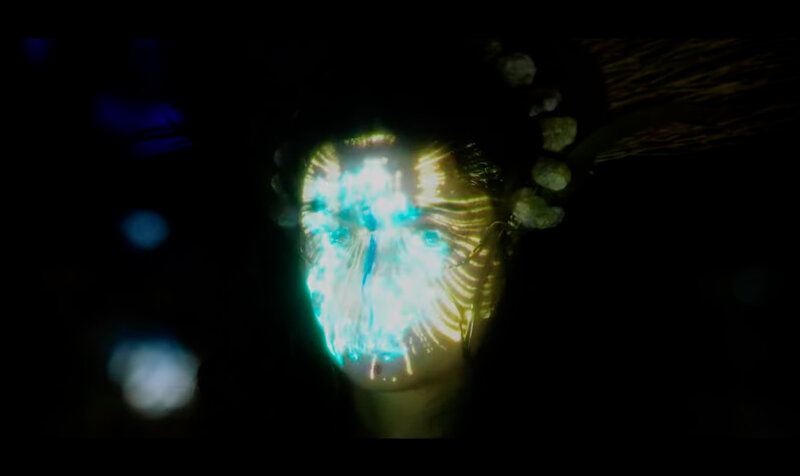 Wildness - Luce
Video Design & Filmmaking - IED Rome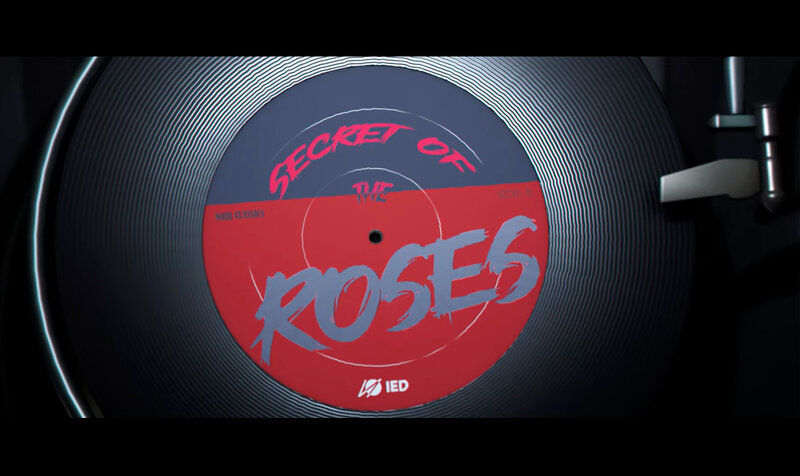 Secret of Roses
CG Animation & Sound Design - IED Milano
Immersive Experiences
There is nothing more exciting than transforming yourself into art
Nowadays, with the help of new technologies, immersive experiences are becoming very popular. Attendees got the chance to be an active part of the event. By creating site-specific exhibitions, live shows and video projections appeal directly to the participants offering them a unique experience.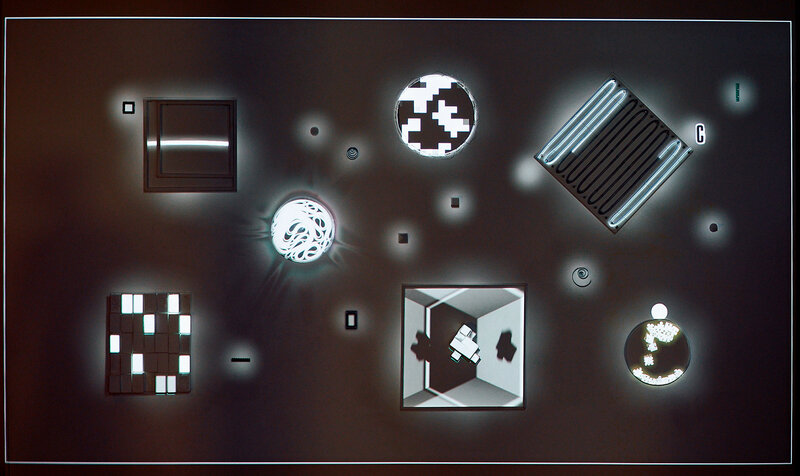 Denoise
'Denoise' reflects on the changes that are reshaping the Planet due to interaction with technology.